The Peaky Blinders season 6 is airing now on Netflix and generally, every series comes with a fictional disclaimer declaring that the characters' names, roles, business, events and places are the imaginary products of the writers and they don't resemble any living or dead person in real life. But in season 6 of Peaky Blinders we didn't say and disclaimer like that. So that means the characters shown in the series are representing them.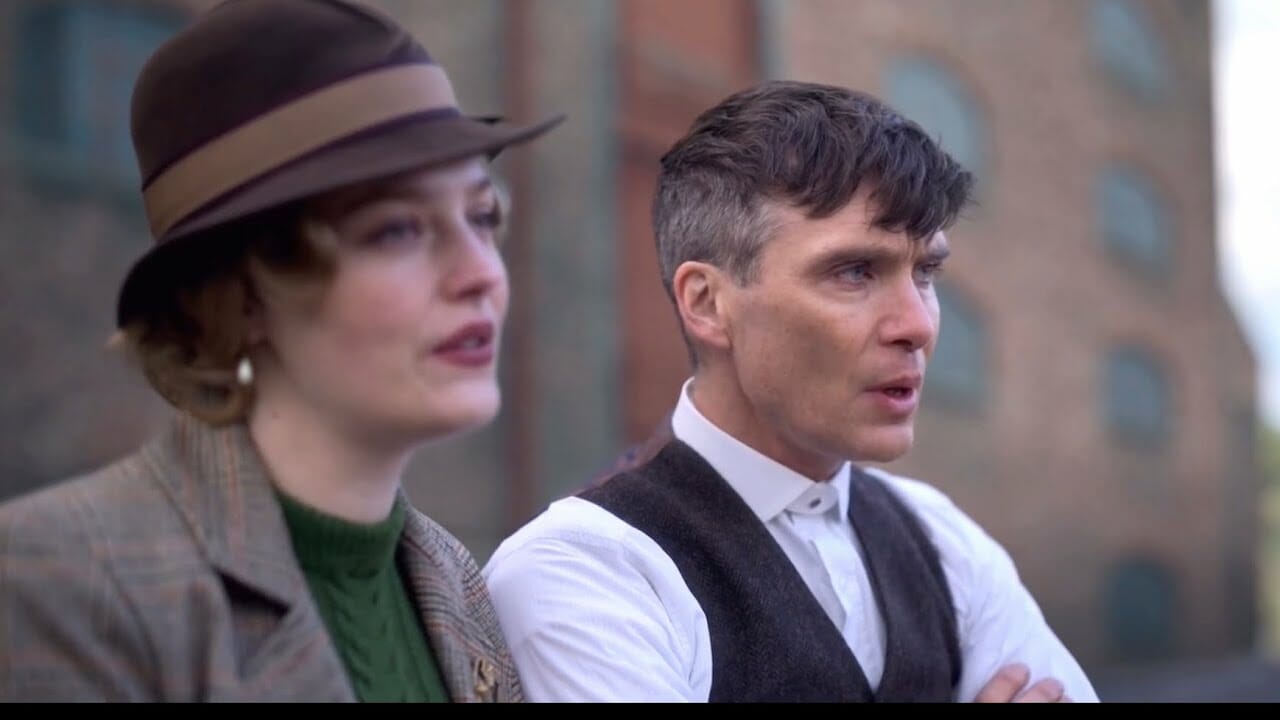 Who Is Lady Diana Mitford In Peaky Blinders?
In the season 6 of Peaky Blinders, the year in which the show is plotted, is the early 1930s, and in that year the real-life Diana was 24 years old and she was one of the seven sister siblings who were also known as Seven Mitford Siblings and these seven sisters were famous with the press for their romantic scandals. 
Diana was young and beautiful. She got married to Bryan Guinness aged 18 years old, but the marriage lasted 4 years then they decided to get a divorce, and Diana was already in a relationship with a politician named Oswald Mosley and they both married each other. She said that he was intelligent, charismatic and powerful and that is what she saw in him and got attracted to.
In season 6, of Peaky Blinders, the role of Diana Mitford is played by Amber Anderson, Diana is from London, England and her husband is Oswald Mosley, Diana happens to have a romantic relationship with Thomas Shelby. Diana was first seen in the episode Black Day, the first episode of season 6 and throughout the season.
Is She Based On A Real Person?
Yes! Lady Diana Mitford was a real person. She was one of the seven Mitford sisters and a member of the Mitford family. Diana was born on the 7th of June 1910. She was married to Bryan Guinness for four years (1929 – 1933) and they had two offspring of their own named Desmond and Jonathon.
Diana got to know Hitler through Unity who was Diana's sister in March 1935. She and Mosley got married secretly at the Berlin home of Joseph Goebbels on the 6th of October 1936 who was also a Chief of Propaganda of the Nazis and Hitler were present there too. Then Diana and Mosley had two children named Max and Alexander.
Mosley's Past
Mosley was the head of the British Union of Fascists political party in the year 1940. When World War II broke out Mosley was arrested and sent to jail and Diana was also arrested after some time. After the War finished Diana and Mosley were relocated to a jail in Paris. When she was in jail Diana published her autobiography in 1977 and she named the book "A Life Of Contrasts" Diana passed away on the 11th of August 2003.