Netflix, one of the Top Crime Drama Series "Lucifer," has been a roller coaster ride. We never knew that a Devil could have so much to express; a Devil could probably be in the lead role, not acting in Negative. The Lucifer Crime Drama Series showed a different aspect to everyone. Now that it has embarked on its last journey, fans are getting disheartened.
Making it to one of the Top Crime Dramas is the most difficult task, mainly on Netflix, because nowadays the concept of Crime Drama has changed, and sometimes people don't regard some beautifully made concepts. But happy for The Lucifer Series because it has been rightly accepted, and the positive critic reviews say it all.
Created and Developed by Tom Kapinos, Lucifer Series has been formulated by adapting to the Characters of DC Comics created by Sam Keith, Neil Gaiman, and Mike Dringenberg. While many viewers liked its opening theme, and people are repenting because the series has come to its last venture. After this, there would be no Morningstar and Chloe. The series has an IMDB rating of 8.1/10 and has received 88% of Rotten Tomatoes.
The Story revolves around the Devil and King of Hell, Lucifer Morningstar, who has been very ruthless when it comes to punishing people. But now, for a change, as he was exhausted with all his practices of punishment, he decides to abandon hell and comes to Earth defiantly denying his Father's request. Not to forget, Devil wasn't like that earlier; no doubt he was rebellious, which is why he was thrown out of Heaven.
Due to a lack of love and support, Lucifer amended his good ways and turned into Devil to rule Hell. After abandoning his throne in Hell, Lucifer comes to Los Angeles and satisfies himself by getting into Drinking, Flirting, Songs, and Hooking up. Life was going well until there was a murder in front of Lucifer's Club.
For inspection of the murder, Chloe Decker was appointed as the Homicide Officer. Gradually, Lucifer falls in love with Chloe, and he rethinks that he has some hope in this humanity.
Will There Be Lucifer Season 7 On Netflix?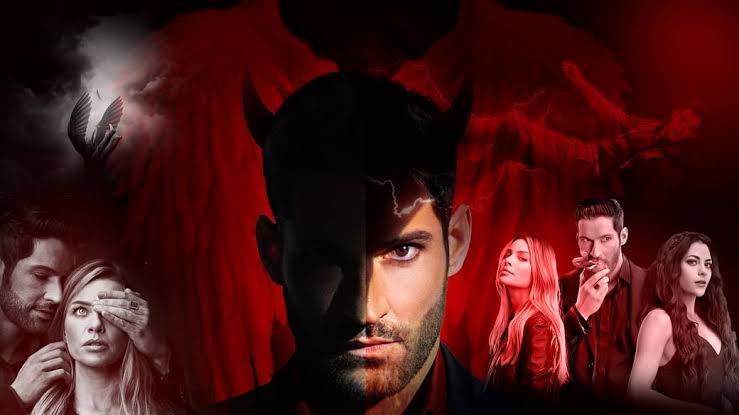 Sadly, No. Though the Showrunners and Netflix have signed a contract because of some unresolved irreparable issues, Lucifer Season 6 would be the final season of the series. Earlier, the main problem was low ratings irrespective of high viewership, which proved as a Sword hanging above the Production, and the Contract was terminated after Lucifer Season 3.
However, with the due request, the Production was allowed till Season 5, where it showed the Concluding Fight, which to fans was a sign of disappointment because the series was about to end.
But the Showrunners and the Production gave a surprise when they announced Lucifer Season 6 would be the last haul having ten episodes. Lucifer Season 6 was released on 10th September 2021 exclusively on Netflix. Lucifer also tried this method similar to Money Heist, dividing Season 5 into two parts, but the important factor of low rates didn't have any ray of hope.
Whether there would be Lucifer Season 7, No, there won't be any other Seasons of Lucifer, and the respected lead actors and actresses have started their new venture for any other series or films.