Sexify is a sex comedy series produced by the akson studio. The plot revolves around two students, Natalia Paulina and Monika, who want to win the start-up competition. That is when they decided to create the app sexify, which allows users to learn about sexuality, female orgasms and educate others on the subject. This series premiered on Netflix, its original network, on April 29, 2021.
Season one consists of eight episodes, each lasting approximately 40 to 50 minutes. The show will depict their sexually inexperienced journey and the development of a sex app. Their ups and downs, as well as their struggles to win the competition and start a business, will be highlighted.
Will there be Sexify Season 2?
Many viewers already enjoy this show, which combines comedy, sex, and drama genres. This is now streaming on Netflix under hashtag #5. Unfortunately, there has been no news about season 2 from any of the production houses, despite the fact that season one was only a few months ago. The renewal of season 2 is dependent on the response to season 1.
While there has been an excellent response to season 1, it is still insufficient for the renewal and the start of new season production. The creator may take some time before making a statement in order to consider the viewership. However, if there is a season 2, it can be expected in the middle of 2022.
Expected Plot
It is too early to predict any plotlines for season 2 because the renewal of season 2 has not yet been confirmed. However, if there is a season 2, it is possible that there will be a plotline that shows whether the app is a success or not, as well as the app's future. As we all know from Season 1, Natalia lost, but her speech was emotional about self-discovery. Another prediction is whether Mariusz and Paulina will rekindle their relationship.
This concludes all predictions for the season 2 plot; if there is a season 2, any further predictions can be made only if the team releases any new information.
Expected Cast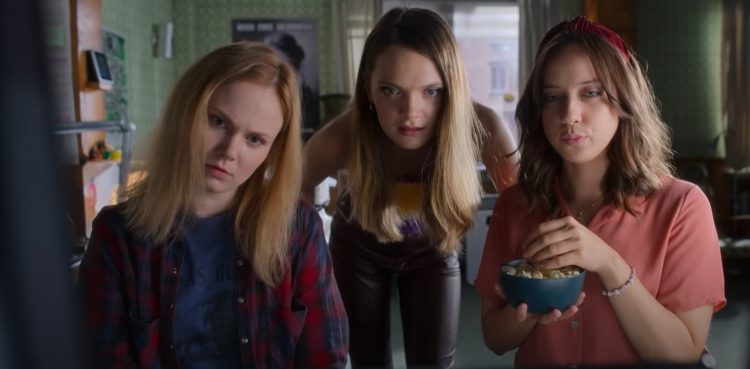 Natasha, a weird student, will be played again by Aleksandra Skraba. Alongside her, Maria Sobocinska will play Paulina, Natalia's best friend who is knowledgeable about women's anatomy. Sandra Drzymalska, who performs Monika, the knowledgeable friend who wishes to participate in Natalie's project, is expected to return.
Finally, Natalia's mother, played by Edyta Torhan, may return in the next season. Aside from the main cast, the streaming platform has the ability to surprise viewers by bringing new characters.
Is Trailer Out?
Season 2 has yet to be revealed with a teaser and trailer. However, there is always the option to binge-watch season one, which is simple and easy to watch and chill. There will be no trailers for Season 2 anytime soon, but if there is one, it will be released a month before Season 2.
Many fans are hoping for a season 2; hopefully, the production team will provide an update soon.