The sixth episode of the present season of Yellowstone will be released on December 5, 2021. The various conflicts in the series intensify as the season reaches its midpoint. The previous episode saw the arrival of Summer Higgins, the activist protesting against the industrialization of animal farming, and how the police force is complicit in it.
The other peak moments involved Beth's new role at Market Equities. Jamie's past troubles him to testify where his allegiance belongs. There is also a setback in Lloyd and Rip's friendship. All of these elements contribute to significant character development in the series. It promises a captivating watch for the upcoming episodes. Before you watch episode 6, you must keep track of these details.
When Will Episode 6 of Yellowstone Season 4 Release?
The sixth episode of Yellowstone season 4 will be dropping on Sunday, December 5, 2021. The fresh episodes of this drama series drop weekly on Sundays. You can tune in to Paramount Network at 8 pm Eastern Time to watch the series.
The ongoing fourth season of Yellowstone will have ten episodes altogether. Each of these has a streaming time anywhere between 40 to 45 minutes. Season 4 had made its premiere on November 7, 2021, bringing in a new wave of Dutton drama.
Where Can You Watch Episode 6?
If you have a cable connection, you can watch the sixth episode of Yellowstone season 6 on Paramount Plus at the aforementioned date and time. If you are a cord-cutter, you can head to the digital platform and log in to the official app or website of Paramount Network. For logging in, you must use the details of your cable subscription. Various live TV streaming services will give you access to the series.
Hulu+Live TV, YouTube TV, Philo TV, Fubo TV, Sling TV, DirecTV, Xfinity, and Spectrum are the channels for streaming the newly dropped episodes. The show-on-demand platforms also offer you the privilege to rent or buy the episode. In the near future, the entire Yellowstone season 4 will drop on Peacock TV.
What will happen in Episode 6?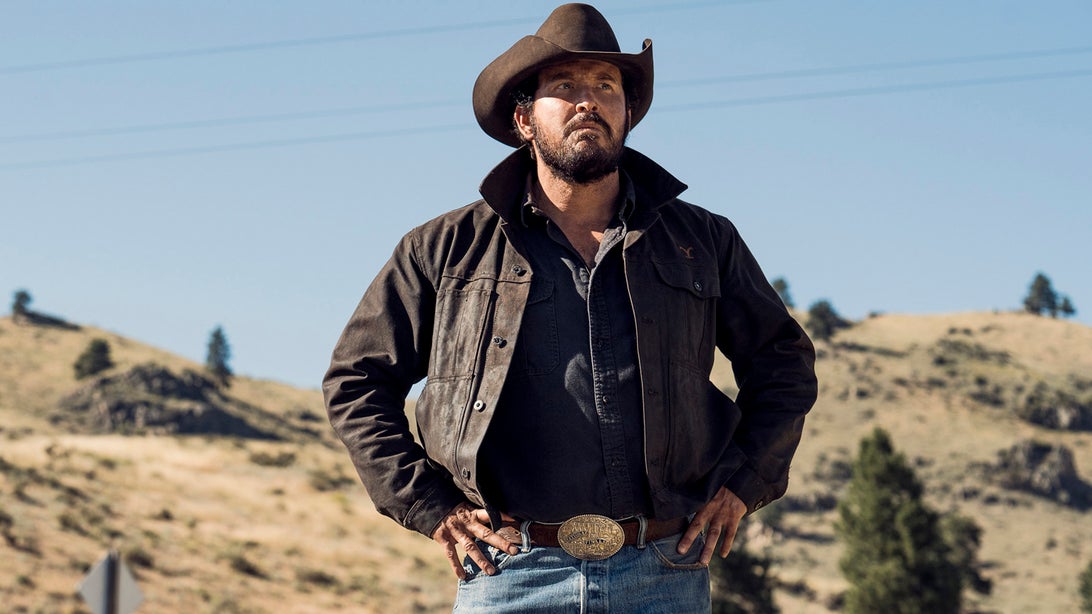 Episode 6 is officially titled "I Want to be Him." John extends an invitation to Summer Higgins to come to Yellowstone to develop an understanding of each other's perspectives on the matter at hand. But, it may backfire, as his decisions will have serious implications, which will help him to see his errors clearly.
Meanwhile, Summer will better understand her stance and know the ground reality of things she protests against. Beth and Summer will find it difficult to stand each other. And Beth will also try to cope up with her new job position dealing with Caroline's plans for her at Market Equities.
What Happens in Episode 5?
In episode 5, "Under a blanket of Red," things begin to get more complicated. Summer Higgins, with her team, starts a protest at Montana Livestock Association. They are fighting against commercialization and mistreatment of the animal industry. John demands to press charges against the leader, Summer Higgins.
But he also respects those who take a stand for themselves, which pushes him to bail her out of jail. He invites her to the ranch to understand the complexity of the situation better, which will have serious implications in the upcoming episode.
Meanwhile, Rip and Lloyd faces an intense disagreement, due to which their friendship suffers. Caroline Warner makes a job offer at Market Equities to Beth, which she takes up. She was fired from the company Beth used to work with previously, which pushed her to take up the job.
A situation may also develop between Garrett and Jamie, and it will look deeper into where Jamie's loyalty lies. But it is clear to the Duttons and will always support them.
You can stream episode 6 of Yellowstone season 4 on December 5, at 8 pm ET, on Paramount Network.