There's nothing like the satisfaction of pouring out hours trying to finish one set for Lego fans. Once you start, there's no stopping you from trying to complete it. And to make the experience even better, special sets are themed after various popular movies. Adults have a selection of classic movies and TV series, while kids also have cartoons and Disney movies, to name a few.  
Depending on what you're looking for, some sets may be special collector items, while others are mass-produced. So, if you're looking for an activity to do over the weekend, head on over to the Lego store for a kit or two. Or, you can give a box, too, as a gift to that Lego enthusiast. Lego Architecture is perfect for those who enjoy buildings and other structures, Lego Technic for automobiles, Lego Creations for various sets, and Duplo for younger kids, among other Lego sets. 
Whatever your movie preference is, look at this hand-picked list containing seven of the coolest movie-themed Lego sets you can add to your collection.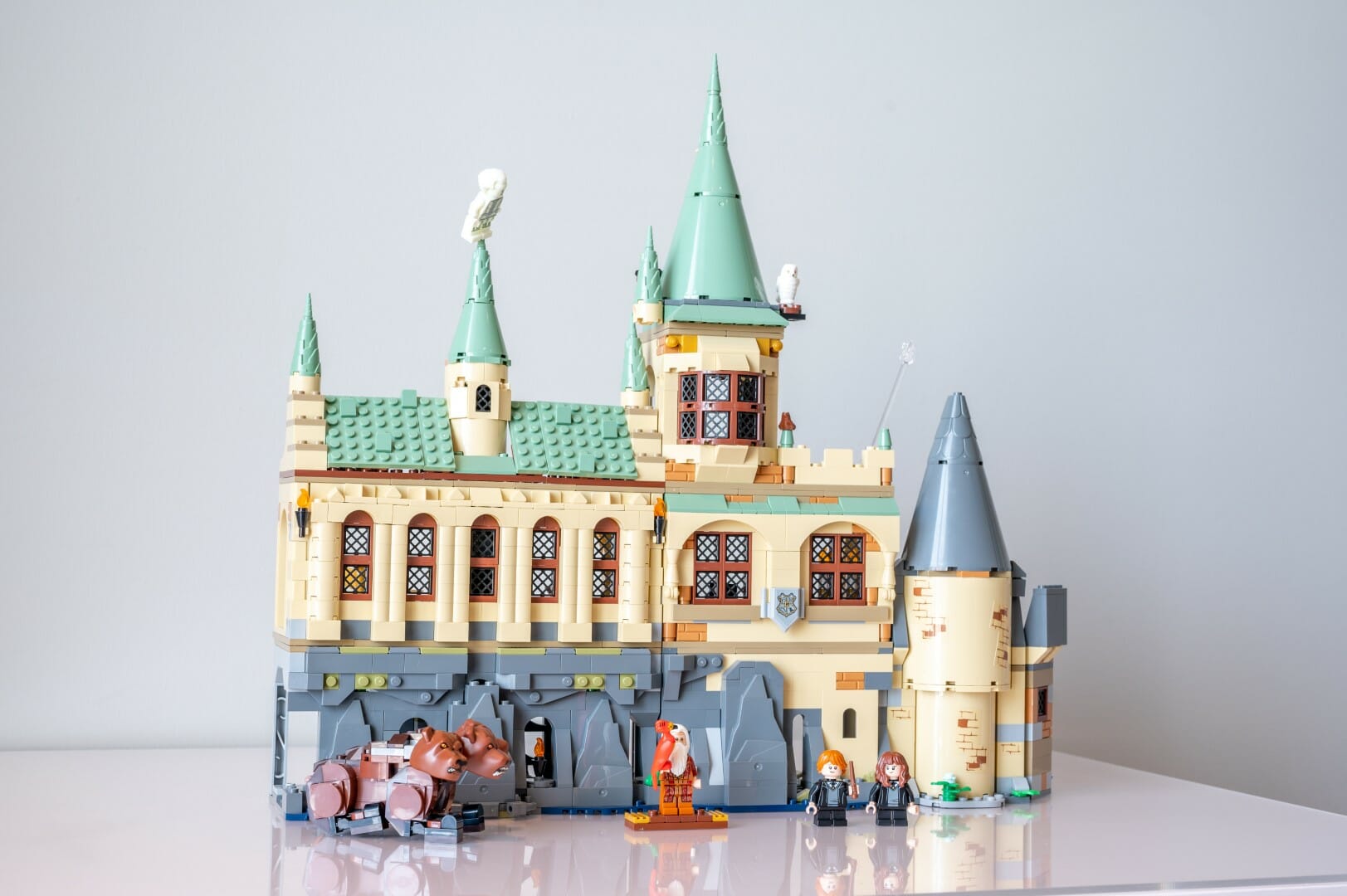 1. Back To The Future: The Delorean Time Machine (#21103)
This first Lego set is a classic Back To The Future that fans will love. It may be a small set, but quite technical and detailed to make at that, with 401 pieces. The Delorean Time Machine you get to finish forming measures a total of around 5ft long, or approximately 15cm.   
As a refresher, the Delorean Time Machine is one of the best symbols epitomizing the concept of time. It has two mini-figures, Marty McFly and Doc Brown.  
2. Millenium Falcon
Lego is very famous for its big and intricate Star Wars sets. While on the pricier side, if it's for someone you know who enjoys Star Wars, it's still worth purchasing. The Millenium Falcon is one of the most sought-after and elaborate Lego set you must have.  
The Millenium Falcon set comes with 5,197 pieces. An update of this version is known as the Ultimate Collectors Series edition. 
3. Optimus Prime
What kid or adult doesn't love The Transformers? The Lego Optimus Prime is more than just a Lego figure; it can also transform. And it's the future of engineering with your own Lego set.
4. Disney Lego: A Frozen-Themed Adventure
This fourth Lego set is something for a little princess and Disney fans! Younger girls can form their Frozen kits with bigger Lego Duplo. On the other hand, older kids have more intricate Lego Frozen kits with quite a variety to choose from. 
You can play pretend as Anna, Elsa, Olaf, and all the other characters with a Lego Frozen castle. Or, your little girls can pretend to be little princesses with a Lego jewelry box set. This one is so realistic, as you can even open and close the drawer. 
Other fantastic and imaginative Lego Frozen sets include: 
· Lego Disney Elsa's Market Adventure; and

· Lego Juniors Disney Frozen Anna & Elsa's Frozen Playground.
5. Lego Ninjago
The Lego Ninjago movie is another big hit that brought the rise of so many different Lego Ninjago sets. While quite complicated to form, Ninjago fans will enjoy trying to complete their favorite warriors, dragons, and even big temples, for the larger sets. 
Once the set is complete, your little boy can let their imagination flow through with battles, training, and all that made them a Ninjago fan. These sets can also be a great father-son bond, especially if you have a little boy who needs assistance with the dragons' trickier details.
6. Johnny 5
Legos aren't just for children. It's a great toy even for adults who have become fanatics themselves. This sixth set is for those who enjoyed the '80s movie Short Circuit. 
It's another classic set with a movie that's every bit what the '80s are all about! Just imagine robots and technology that are trying to kill the world. Flash forward to the present; those robots are no longer a thing of the past.  
7. Jurassic Park: T. Rex Rampage
With the latest installation of the Jurassic Park movies released early this year (2022), there's no better time to indulge in a Jurassic Park set. These are great sets, even for kids who have turned into dinosaur geeks. 
The Jurassic Park T.Rex is always a well-loved dinosaur from the movies. This fact stays true despite the coming in of newer dinosaurs like the Indominus Rex and the Indoraptor. 
In this T.Rex Rampage set, you get to build a model of the T.Rex itself, plus a replica of the classic park gates. There's even more! You'll also have mini figures of Alan Grant, Mr. Arnold, Ellie Sattler, Dennis Nedry, Ian Malcolm, and John Hammond.
Takeaway 
These movie-themed Lego sets on this list are all great for kids and kids at heart. Depending on how skilled you are in forming Legos, you can start with smaller and simpler sets before moving on to more technical ones. Of course, the best choices are always a matter of personal preference, also depending on the movies you love yourself. Add one set at a time to your collection, which you can display at home after forming.