An espionage thriller series, the story is about the Israeli series of War; the series has a great cast like Claire Danes, who acts as an officer with bipolar disorder, and Dand Damian Lewis, who is a Marine Corps Scout Sniper; the story develops, we can see how Brody was held captive by Al-Qaeda as a prisoner of war. We have a great list of TV shows like Homeland to look through.
Homeland has received extensive positive reviews; the series has even obtained universal praise. The show has received many awards, including the Golden Globe Award for Best Television Series and the Primetime Emmy Award for Outstanding Lead Actress in a drama series. Seeing the Homeland fans going wild about the show, many more performances like Homeland came up during these years.
20. Fauda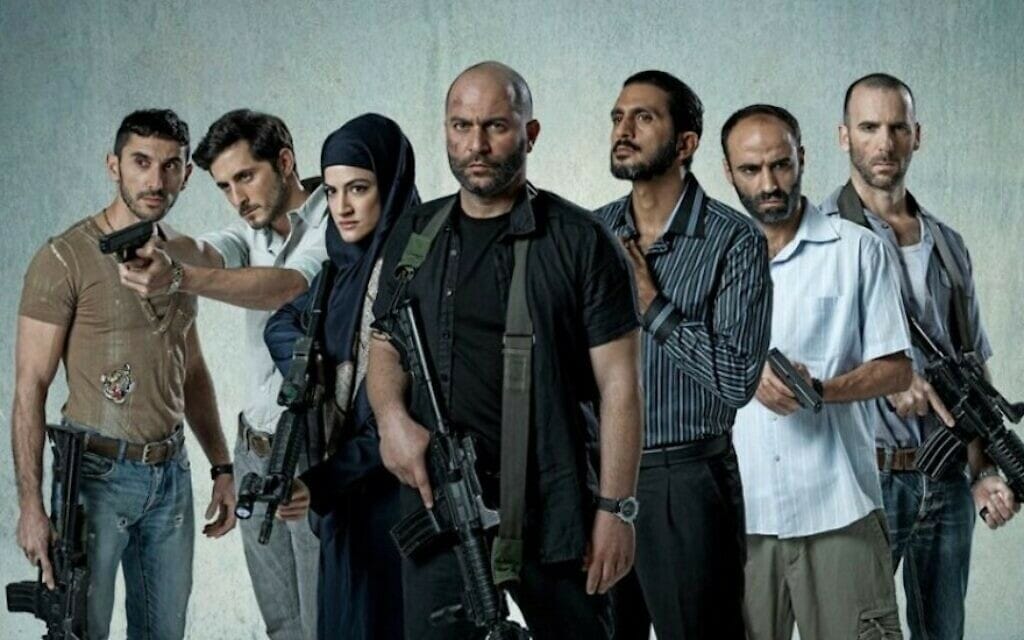 Director: Lior Raz
Writer: Lior Raz, Avi Issacharoff
Cast: Lior Raz, Hisham Sulliman, Laetitia Eido, Tzachi Halevy, Yuval Segal, Neta Gerti, Tomer Kapon, Itzik Cohen, Rona Lee Shimon
IMDb Rating: 8.2/10
Rotten Tomatoes: 100%
Platforms Available: Netflix
Fauda is an Israeli action drama; the main character is Doron Kavillio, a former soldier who is brought into the lead as the new team leader in the Israeli Defense Force unit called the Mista'arvim.
Fauda has been highly praised for depicting both sides of the conflict in the Middle East; the series focuses on the real-life experiences of the nation's elite soldiers.
19. Bodyguard
Director: Jed Mercurio
Writer: Jed Mercurio
Cast: Richard Madden, Keeley Hawes, Gina McKee, Sophie Rundle, Vincent Franklin, Pippa Haywood, Paul Ready, Tom Brooke, Nicholas Gleaves, Stuart Bowman, Stephanie Hyam, David Westhead, Matt Stokoe, Nina Toussaint White, Ash Tandon, Anjli Mohindra
IMDb Rating: 8.1/10
Rotten Tomatoes: 93%
Platforms Available: Netflix
Bodyguard will provide satisfaction to Homeland fans, as the story is about a controversial British politician who has become the target of a terrorist group; this can be qualified under shows like Homeland.
The series highlights how the politician has a strained relationship with the London Metro Police, who have been assigned for her protection.
18. Informer
Director: Jonny Campbell
Writer: Rory Haines, Sohrab Noshirvani
Cast: Paddy Considine, Bel Powley, Nabhaan Rizwan, Arsher Ali, Sharon D. Clarke, Nell Hudson, Roger Nsengiyumva, Sunetra Sarker, Stanley Townsend, Jessica Raine
IMDb Rating: 7.8/10
Rotten Tomatoes: 80%
Platforms Available: Amazon Prime Video
This is a British cop drama; the main character is shown as a British-born Pakistani man forced to join the government service; here, he enters the dangerous world of undercover informants.
Raza Shah, the center character, is seen by a London Detective, Gabe Waters, and, seeing that he has been taught to hide his heritage, he is fitting to go as an undercover agent to a terrorist group.
17. Berlin Station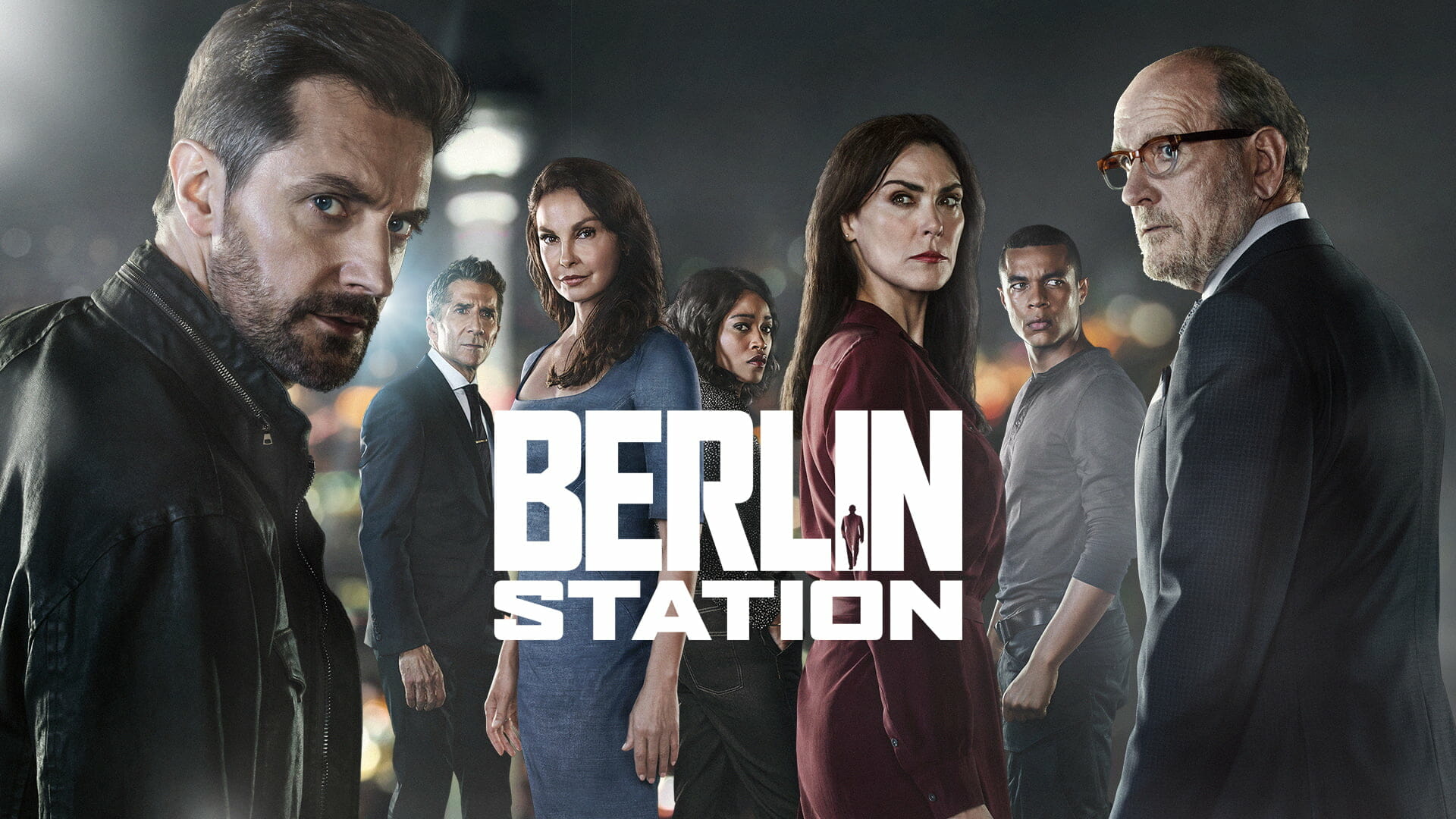 Director: Michael Roskam
Writer: Olen Steinhauer
Cast: Richard Armitage, Rhys Ifans, Leland Orser, Michelle Forbes, Richard Jenkins, Keke Palmer, Ashley Judd, John Doman, Tamlyn Tomita
IMDb Rating: 7.6/10
Rotten Tomatoes: 60%
Platforms Available: Netflix
Danny Miller goes halfway around the world to track down the source of who has been feeding highly classified intelligence about CIA operations to a well-known whistleblower named Thomas Shaw.
Thomas Shaw has been a danger as he keeps disclosing the secrets to the German press and endangers their missions; this is why Danny is forced to play a classic spy to track down the secrets' leaker.
16. Quantico
Director: Mathew Keyes
Writer: Joshua Safran
Cast: Priyanka Chopra, Josh Hopkins, Jake McLaughlin, Aunjanue Ellis, Yasmine Al Massri, Johanna Braddy, Tate Ellington, Graham Rogers, Anabelle Acosta, Russell Tovey, Pearl Thusi, Blair Underwood, Marlee Matlin, Alan Powell
IMDb Rating: 6.6/10
Rotten Tomatoes: 70%
Platforms Available: Disney plus Hotstar
Quantico is a terror-themed thriller; the FBI agent Alex Parrish finds herself in a situation where she is accused of a deadly bombing on New York's Grand Central Terminal.
Being blamed for a crime, one did not commit can be very distressing, so she tries all means to prove her innocence; she also has the task of finding out the real bomber to get out of the situation.
15. The Unit
Director: Steven DePaul
Writer: Davis Mamet
Cast: Dennis Haysbert, Regina Taylor, Scott Foley, Robert Patrick, Audrey Marie Anderson, Max Martini, Abby Brammell, Demore Barnes, Michael Irby, Nicole Steinwedell
IMDb Rating: 8/10
Rotten Tomatoes: 84%
Platforms Available: Prime Video
The series shows a headline cast of commandos and officers comprising the infamous Delta Force, the real-life US Army special forces team.
The series shows both the characters' violent missions and their problems at home. However, the team is highly trained, and they tackle the military's most challenging and most classified tasks, ranging from a domestic hostage to classified missions rangingfrom tia.
14. The Bureau
Director: Eric Rochant, Mathieu Demy, Laila Marrakchi, Helier Cisterne, Jean Marc Moutout, Samuel Collardey
Writer: Eric Rochant, Camille de Castlenau, Cecile Ducrocq, Emmanuel Bourdieu
Cast: Mathieu Kassovitz, Sara Giraudeau, Jean Pierre Darroussin, Florence Loiret Caille, Lea Drucker, Zineb Triki
IMDb Rating: 8.7/10
Rotten Tomatoes: 97%
Platforms Available: Prime Video
This series is a show like Homeland, inspired by actual events; this is a French thriller. The storyline is based on the security service of the country.
There are undercover operatives, and all of them have sintelligentcodenames; the best agent of the bureau is Malotru, and the young, strong-willed Marina Loiseau, is codenamed "Phenomena."
13. London Spy
Director: Jakob Verbruggen
Writer: Tom Rob Smith
Cast: Ben Whishaw, Jim Broadbent, Edward Holcroft, Samantha Spiro, Charlotte Rampling, Mark Gatiss, Harriet Walter
IMDb Rating: 7.4/10
Rotten Tomatoes: 86%
Platforms Available: Netflix
In London Spy, we see how Danny falls for Alex, who is very mysterious; they fall into a whirlwind romance, which takes a turn when Alex goes missing. This leaves Danny devastated, but he soon discovers that his only true love is a covert operative in Britain's Intelligence agency.
Danny, a young and ordinary partygoer, discovers the evidence of a sinister plot and gets embroiled in espionage. London Spy is a romantic thriller that provides super spy excitement.
12. The Americans
Director: Chris Long
Writer: Joe Weisberg
Cast: Keri Russell, Matthew Rhys, Maximiliano Hernandez, Holly Taylor, Keidrich Sellati, Noah Emmerich, Annet Mahendru, Susan Misner, Alison Wright, Lev Gorn, Costa Ronin, Richard Thomas, Dylan Baker, Brandon J. Dirden, Margo Martindale
IMDb Rating: 8.4/10
Rotten Tomatoes: 96%
Platforms Available: Disney Plus Hotstar
The TV series shifted the terrorist's enemies from the present-day Middle Eastern extremists to Cold War period Russians; it portrays a happily married couple named Elizabeth and Philip; this couple lives an average life with their two children.
This couple is an undercover Soviet Intelligence agent in hiding; even the close members of their family are not aware of it, even their children. Their mission is d family drama, along with being a thriller.
11. Sleeper Cell
Director: Clark Johnson
Writer: Ethan Reiff, Cyrus Voris
Cast: Michael Ealy, Oded Fehr, Henri Lubatti, Melissa Sagemiller
IMDb Rating: 8/10
Rotten Tomatoes: 77%
Platforms Available: Prime Video, Showtime
Sleeper Cell is a show like Homeland; the series came up after the success of the series "24,".—story provides a picture of the terrorist mastermind planning a terrorist attack on America.
You are showing a very down-to-earth FBI agent, Darwyn al Sayeed, on a mission to infiltrate a terrorist cell planning a chemical attack on the city.
10. Jack Ryan
Director: Patricia Riggen
Writer: Carlton Cuse, Graham Roland
Cast: John Krasinski, Wendell Pierce, Abbie Cornish, Ali Suliman, Dina Shihabi, John Hoogenakker, Noomi Rapace, Jordi Molia, Francisco Denis, Cristina Umana, Jovan Adepo, Michael Kelly, Michael Pena
IMDb Rating: 8/10
Rotten Tomatoes: 71%
Platforms Available: Prime Video
In the series Jack Ryan, we see Jack Ryan taking over the world's worst terrorists; the show contains gripping drama, action, and many excellent plotlines.
The series Jack Ryan is called a slick Tv series; the show is a satisfying show like Homeland and one of the best Tv action spy series.
9. Tehran
Director: Daniel Syrkin
Writer: Moshe Zonder, Omri Shenhar
Cast: Niv Sultan, Shaun Toub, Glenn Close, Navid Negahban, Liraz Charhi, Menashe Noy, Shervin Alenabi, Shila Ommi, Darius Homayoun
IMDb Rating: 7.5/10
Rotten Tomatoes: 94%
Platforms Available: Prime Video
Tamar Rabinyan, an Israeli woman and Mossad agent, is sent to Iran, her birth nation, for an undercover assignment to shut down a nuclear reactor in Tehran.
Her mission will be where a war between Israel and Iran can be avoided. In the series, Mossad hacks computer systems, and she even swaps identities to stop the government's sinister nuclear ambitions.
8. The Enemy Within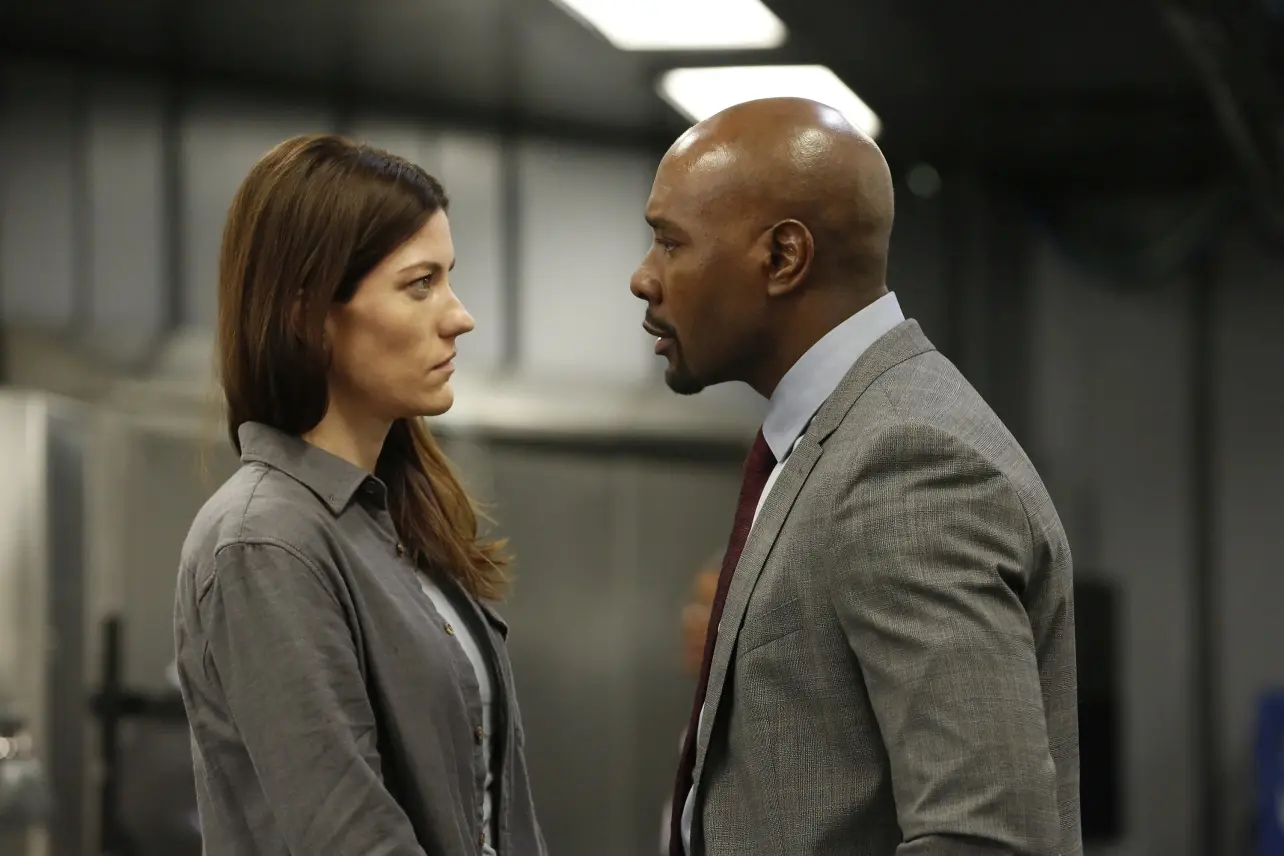 Director: Jonathan Darby
Writer: Ken Woodruff
Cast: Jennifer Carpenter, Morris Chestnut, Raza Jaffrey, Cassandra Freeman, Kelli Garner, Noah Mills
IMDb Rating: 7.1/10
Rotten Tomatoes: 43%
Platforms Available: Prime Video
The Dexter star Jennifer Carpenter gave a powerful performance to rival Claire Danes's role in Homeland.
In the series, we see Erica Shepherd, a CIA agent, sentenced to imprisonment for life for betraying her team on a critical mission.
7. FBI
Director: Milena Govich
Writer: Dick Wolf, Craig Turk
Cast: Missy Peregrym, Zeeko Zaki, Jeremy Sisto, Ebonee Noel, Connie Nielsen, Sela Ward, Alana de la Garza, John Boyd, Katherine Renee Turner
IMDb Rating: 6.9/10
Rotten Tomatoes: 63%
Platforms Available: Prime Video
Missy Peregrym is the agent in charge; the series has a great cast; the team works together to thwart the most devious terrorist plot, rack public corruption, and then battle the worst elements organized in crime.
6. 24
Director: Joel Surnow
Writer: Joel Surnow, Robert Cochran
Cast: Kiefer Sutherland and others
IMDb Rating: 8.4/10
Rotten Tomatoes: 87%
Platforms Available: Prime Video
The show is never shy in sharing the actual political and social issues; Sutherland plays the role of a CIA agent Jack Bauer, and he tracks down the most ruthless villains worldwide.
The show has a different narrative style; the show is depicted in a way in which each hour-long episode takes place in real-time.
5. The Assets
Director: Sandra Grimes
Writer: Sandra Grimes, Jeanne Vertefeuille
Cast: Jodie Whittaker, Paul Rhys, Harriet Walter, Ralph Brown, Stuart Milligan, Christina Cole, Catalina Denis, Lex Shrapnel
IMDb Rating: 7.4/10
Rotten Tomatoes: 56%
Platforms Available: Prime Video
A CIA agent Sandy Grimes, tells the story of an investigation that took place long back, which was a suspected spy within her agency.
Grimes and her team start to smell suspicion that a double agent is afoot as they start noticing that many of their operatives go missing or turn up dead in Russia.
4. Graceland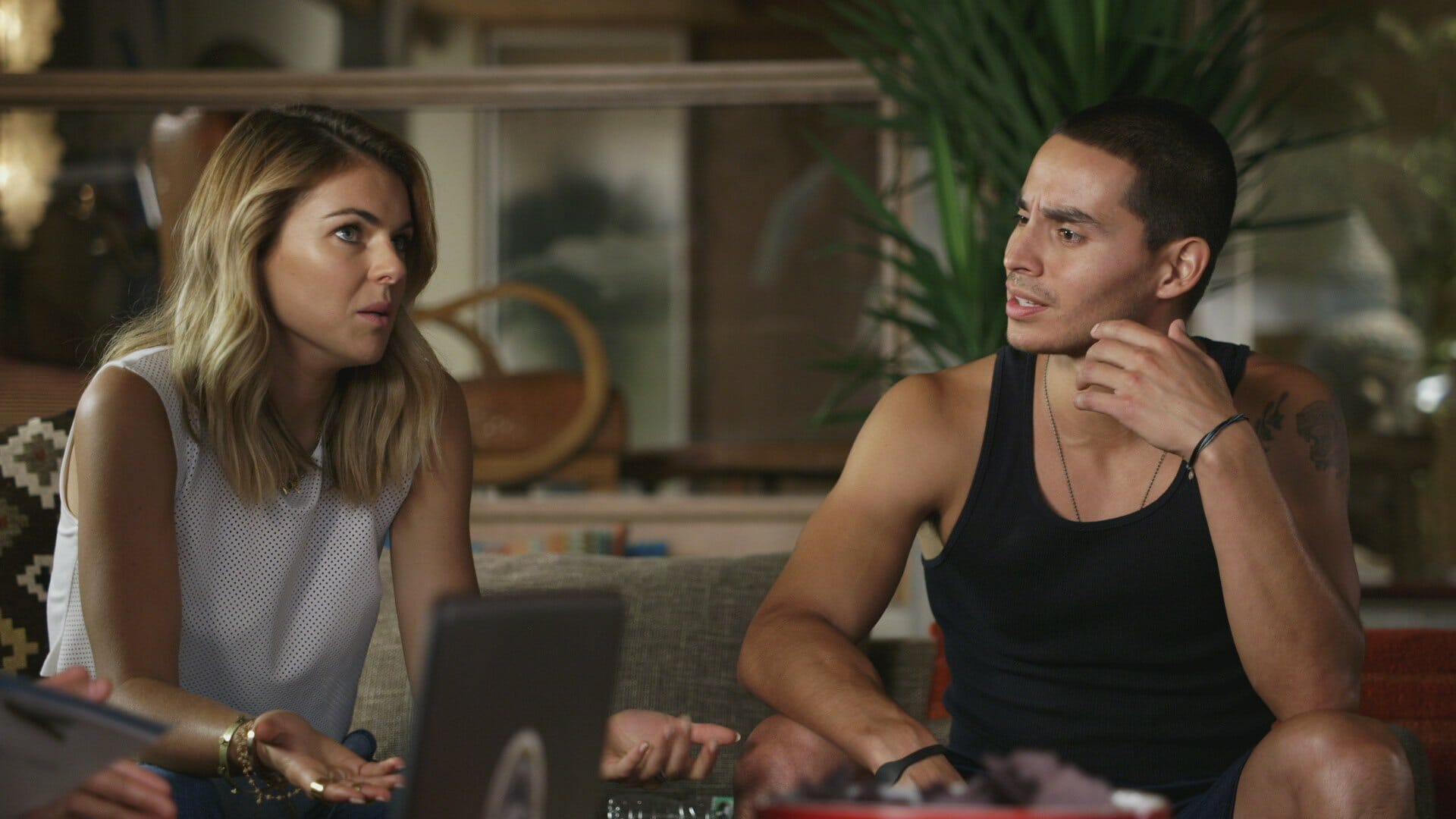 Director: Jeff Eastin
Writer: Jeff Eastin
Cast: Daniel Sunjata, Aaron Tveit, Brandon Jay McLaren, Vanessa Ferlito, Manny Montana, Serinda Swan
IMDb Rating: 7.6/10
Rotten Tomatoes: 86%
Platforms Available: Prime Video
Graceland is the nickname of a Beach house in Manhattan that was confiscated from a ruthless drug kingpin and then made into a home for a team of undercover agents from multiple agencies, staying for long covert missions, including the FBI and DEA.
However, while the story goes on, one of the undercover living in the house has a mission where he needs to observe one of his housemates himself, as the superiors believe that he is a double agent.
3. Spooks/ MI-5
Director: Sir Richard Dolby
Writer: David Wolstencroft
Cast: Peter Firth, Matthew Macfadyen, Keeley Hawes, Davis Oyelowo, Hugh Simon, Rory MacGregor, Nicola Walker, Rupert Penry Jones, Olga Sosnovska, Raza Jaffrey, Miranda Raison, Hermoine Norris, Gemma Jones, Richard Armitage
IMDb Rating: 8.3/10
Rotten Tomatoes: 94%
Platforms Available: Netflix
The series is about a British spy agency which is of the same name as the title; the agents hunt down terrorists from all around the world.
The seriesmixesf counterterrorism and personal drama, making the show a tense thriller.
2. Designated Survivor
Director: Paul McGuigan
Writer: David Guggenheim
Cast: Kiefer Sutherland, Natascha McElhone, Adan Canto, Italia Ricci, LaMonica Garrett, Tanner Buchanan, Kal Penn, Maggie Q, Jake Epstein, Paulo Costanzo, Zoe McLellan, Ben Lawson
IMDb Rating: 7.5/10
Rotten Tomatoes: 71%
Platforms Available: Netflix
The story is about global terrorists and the underdog heroes that are given the task of stopping them. However, the show's beginning shows how the terrorists win, and their plot wins on killing the US President and the houses of Congress, leaving just Thomas Kirkland to assume the Presidency.
Kirkland has to find a way to stop the terrorist attack, which is all in his hands; the pressure is too high.
1. Prisoners of War
Director: Gideon Raff
Writer: Gideon Raff
Cast: Yoram Toledano, Ishai Golan, Assi Cohen, Yael Eitan, Mili Avital, Yael Abecassis, Adi Ezroni
IMDb Rating: 8.3/10
Rotten Tomatoes: 100%
Platforms Available: Prime Video
Three Israeli soldiers try their best to acclimate to society after 17 years in captivity in their neighboring Syria.
As they struggle hard to get back to their everyday life, they are considered a national hero, but at the same time, they have to deal with the world that has moved on without them.
Read More: 25 Crime Thriller TV Shows Like Blacklist To Watch