Kanokon, also known as Kanokon: The Girl Who Cried Fox, is a Japanese anime series. The story follows a young country boy named Kouta who has been having supernatural girl troubles. He is attracting the animal spirits for reasons even he does not understand. He has moved from the country to the city to live with his grandmother to attend school. He hopes to be good and make a good impression on everybody.
However, all hell breaks loose when two animal spirits, Chizuru and Nozomu, are attracted to him and have attached themselves to him. The anime series is based on the light novels by Katsumi Nishino of the same title. Atsushi Ootsuki directed the anime with Masashi Suzuki as the scriptwriter. The series originally aired on the AT-X channel from April 5, 2008, to June 21, 2008. The series is currently holding a score of 6.42 on My Anime List and 5.9 on IMDb.
Where to Watch Anime Kanokon (2008) Online?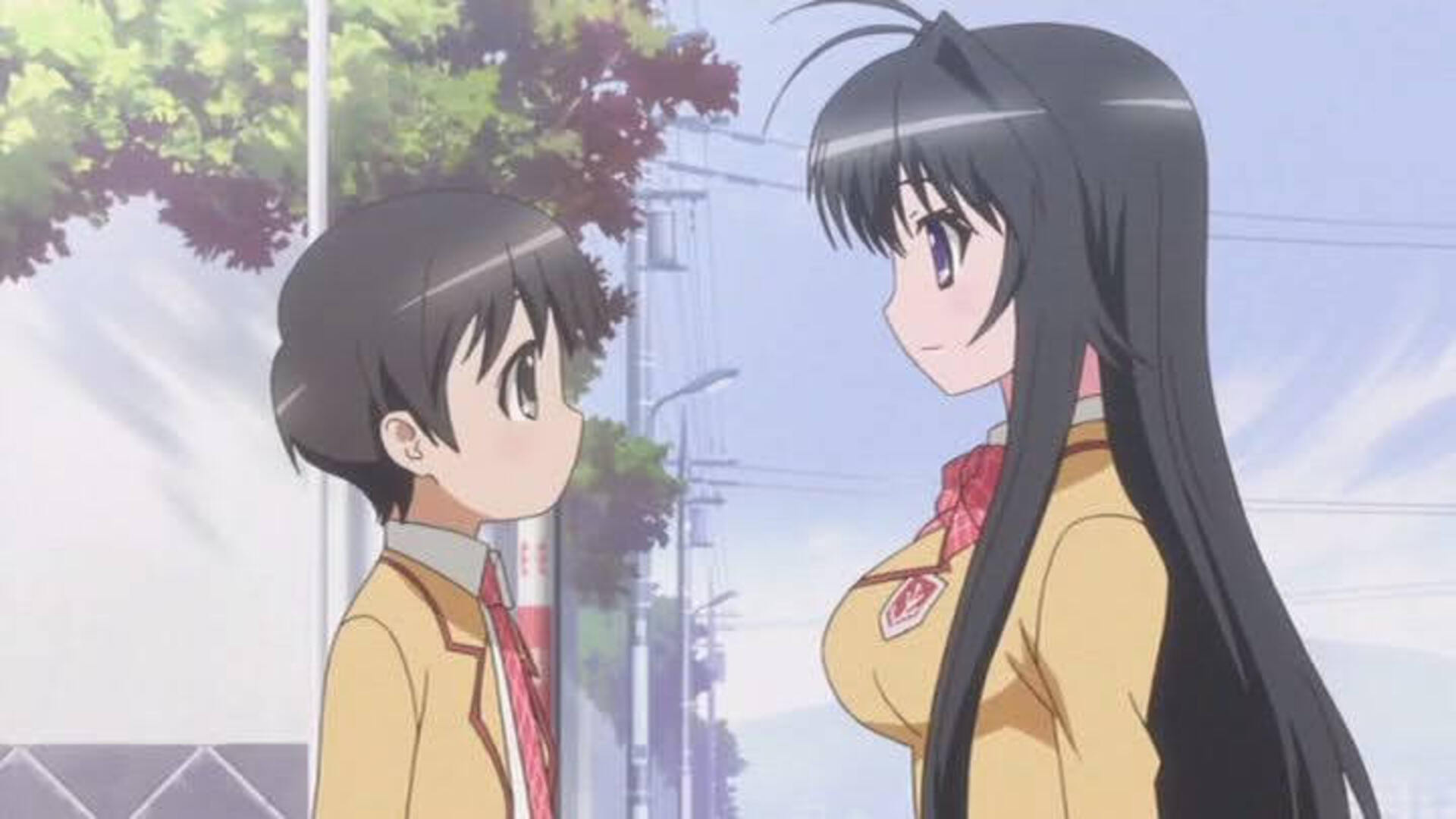 The 12 episodes of 24 minutes were released from April 5, 2008, to June 21, 2008, on AT-X. The viewers can watch all the 12 episodes of the series on Crunchyroll in Japanese and English with the required subscription. In addition, the 12 episodes of the series can also be watched on Anime Heaven, Kiss Anime, GOGO Anime, Daily Motion and Anime Kisa, and the viewers can watch the series for free with English Dub.
What to Know Before Watching Anime Kanokon (2008)?
The story of Kanoko revolves around a boy named OyamadaKouta. He is a young first-year high school student. He has transferred from country to city in Kunpou High School. As soon as he enters the school, he starts attracting the animal spirits. On his first day, he meets a second-year student, Minamoto Chizuru, in the music room alone and tries to seduce him.
She reveals the truth about herself that she is a fox deity; she becomes more obsessed with him and decides that he is her destined soulmate. From that fateful day, Chizuru never leaves his side. She is always glued to him whether he likes it or not.
If this was not the trouble for him, a first-year student named EzomoriNozomu arrives, who also falls in love with Kouta. Nozomu reveals to him that she is a wolf deity. Suddenly, Kouta's life takes a 180 turn as he is plunged into the world of deities as he is forcibly involved in their world in the first place.
When did Anime Kanokon (2008) Release?
The series was aired on the AT-X channel from April 5, 2008, to June 21, 2008. The series has 12 episodes that run for 24 minutes per episode. According to the premise on the IMDb page, OyamadaKouta is a young country boy who had lived with his grandfather. He is now moving to the city to enroll in high school.
As the story progresses, the audience realizes that Kouta was not ready for the changes, especially the attention he would garner from the girls. And the cherry on the top is that these girls are not your normal high school students. They have a supernatural connection. One is a Chizuru, a fox spirit, and the other is Nozomu, a wolf spirit. Kouta forcibly gets involved in this world, and his life becomes more chaotic with each passing day.
Who had Voiced in Anime Kanokon (2008)?
Mamiko Noto voices OyamadaKouta in Japanese with Minamoto Chizuru and EzomoriNozomu voiced by Ayako Kawasumi and Miyū Takeuchi. They were joined by the team of supporting voice actors Toshiyuki Toyonaga, ChiwaSaitō, Mai Kadowaki, Tamaki Nakanishi, Takashi Kondō, MiyuMatsuki, Kenta Miyake, Saori Seto, Noriko Shitaya, Kumiko Nishihara, Yūto Kazama, Takashi Matsuyama and Naomi Shindō. Risa Hayamizu also star.
Mona Marshall, Dorothy Elias-Fahn and May Kao led the English voice ensemble. The English voice cast is supported by Ethan Murray, Camilla Debry, Bryce Papenbrook, Elivia Gaitan, Andres Alexis, Lara Cody, Karen Strassman, Grant George, Dan Woren, Mari Devon and Tara Platt. Atsushi Ootsuki directed the anime with Masashi Suzuki as the scriptwriter.