This is a Netflix original series that would be arriving soon and it would be based on the Millarworld comic series.
In the year 2012, the comic book series was released and that's when Mark Miller joined hands with Leinnil Francis Yu who is a Filipino artist. And what they planned together was split into four parts which collectively would be about the super crooks: the heist.
This Filipino artist has been in the limelight for his love for the marvel family and has been working for the marvel comics for a really long time. Amongst his works are the very famous, "indestructible hulk" and, " Phoenix Resurrection". Some of his collaborations include works with Superior and Miller.
When can you watch this series?
For those of you who wish to watch this series can set up a reminder because we don't want you to miss any updates on it. And if you wish to learn more about the series you can always rely on us for the information.
This series would be exclusively available on Netflix from 25th November 2021, which is a Thursday. Although it's not a weekend show, it's almost the weekend and now you could start the weekend early with this show.
The show had its trailer released on 22nd October 2021 with a very catchy caption.
How was the preparation for the series?
This series was being prepared for a very long time. The last time an attempt was made to make it be released on TV was back in the year 2016. But then the movie rights were shifted and soon waypoint entertainment had taken up the lead.
After taking that up too they could not progress with it, and that's when Netflix came to the rescue. And as it took ownership it made it's first official announcement in the year 2019 in March.
How long would it keep us entertained?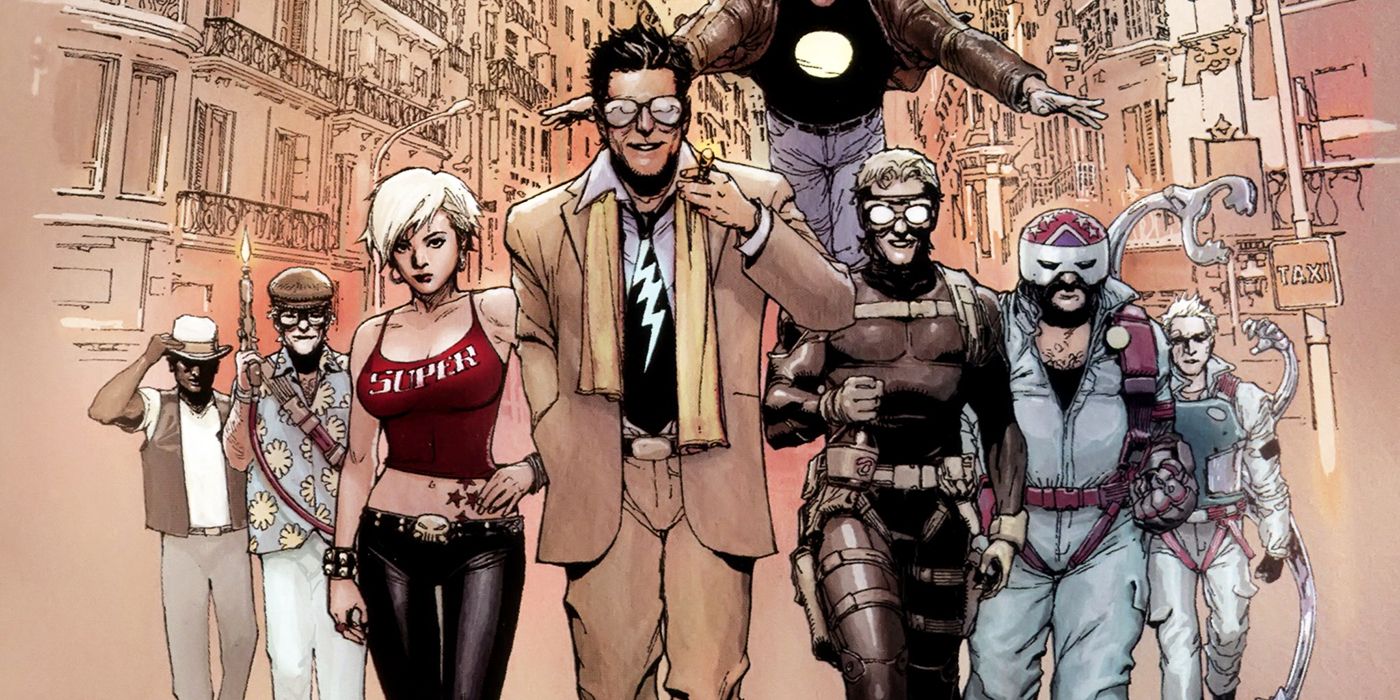 As per the sources, this series will be having a subtotal of thirteen episodes and each episode will be at least half an hour long. Although no information regarding the progress of the show is given away.
Particularly only one season has been planned for, there is no information regarding the upcoming seasons and episodes as of now.
The studio for super crooks and should you wait for it or not?
The very famous Bones studio has taken up the responsibility for this series and hence we hope that you will never have a complaint regarding it. The picture quality and the audio is all set in good hands. And hence, we're all set up for everything. Bones is situated in Tokyo, Japan. And hence the origin of the studio is by far the best one. So we would like you to ward off all your doubts and worries regarding the studio.
We've given away more than enough information regarding the series, hence, it would be a complete pleasure watching this shows how, so we would definitely want you all to watch it.