Anime Tsuki To Laika To Nosferatu Episode 5 is going to be released very soon. The show is about a vampire girl who is going to become the first-ever astronaut in the history of humans. After the end of World War II, the United Kingdom of Arnack in the West and the Federal Republic of Zirnitra in the East turned their focus towards space. These both countries are competing for their respective development.
Gergiev, the leader of the East annonces Project Mechtat. Lev, who is a substitute astronaut, is given the task of a secret mission.
Irina Luminesk is a vampire and is being used as a test subject in the Nosferatu Project. Lev's responsibility is to train and monitor her. Lev and Irina share feelings towards each other.
Release Date of Episode 5 of Tsuki to Laika to Nosferatu
Episode 5 of Tsuki to Laika to Nosferatu will come on October 31, 2021. The audiences can enjoy the show on Funimation and Crunchyroll. The episode will come at 1:50 p.m. JST on Monday.
If you are not a resident of Japan, then you can watch Tsuki to Laika to Nosferatu on the official YouTube channel of the anime.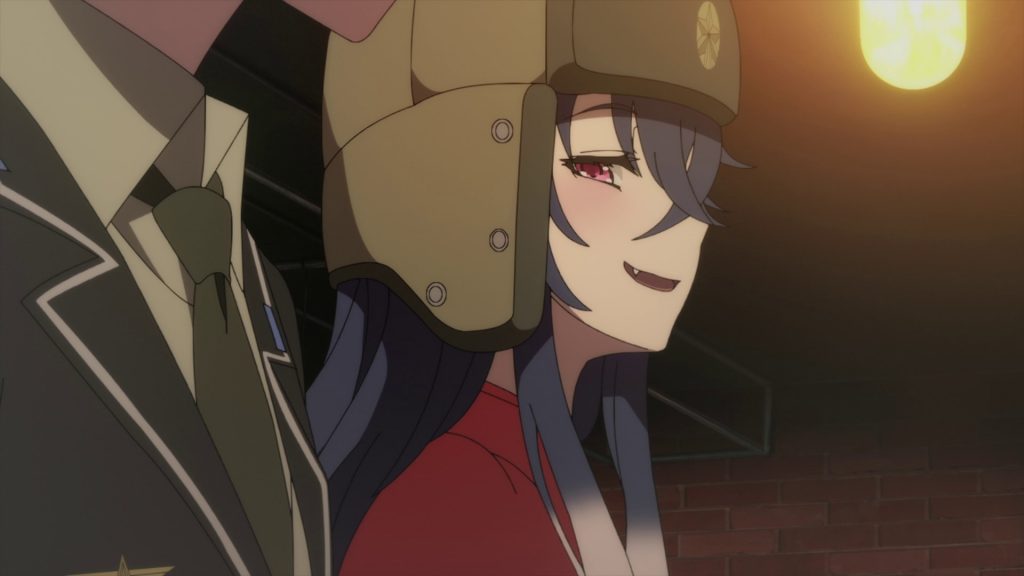 Recap of Episode 4 of Tsuki to Laila to Nosferatu
The spacesuit seems to be too heavy for Irina. Lev makes her understand that it is mandatory to wear it whenever she has to parachute. As scientists are still working on that suit, Irina takes it off. Irina felt hot and began sweating. Lev thinks if he got a cold. Irina observes that Lev is staring at her because her chest is out. Lev then turns his face away, and as Irina asks him to bring some clothes, he goes to get them.
Lev is smiling as he sees her chest. Then, later on, they both head towards their respective rooms. Irina is dressing as Lev waits for her. They both have to do night training. One lady enters and starts talking about a vampire wearing a spacesuit. Ladies, think about why Lev is frustrated. Lev clarifies that he is just doing his work.
To this, the ladies reply that vampires will be killed once they are done. The lady also comments that it is possible that the vampire can be the UK's spy. Lev comes in defense of Irina and replies that she is nothing like that.
Fight between the Lady and Irina
The lady has a firm belief regarding Irina that she is a tool and is just an experiment that is going to be discarded soon. Irina exits from the room after hearing Lev's and the lady's conversation. Later on, Irina asks the lady not to pose as trouble for Lev and that if she wants to say something, it will be better to come directly to her.
The lady replies that she will never acknowledge Irina even if her launch becomes successful. Irina says that whatever humans say doesn't matter to her. Lev decides to interfere between these two.
Expected Plot of Episode 5 of Tsuki to Laika to Nosferatu
In this episode, we will be seeing the lady warning Lev to look out for Irina, or she might attack him. She also gives a warning to Irina. Lev comforts Irina after Roza leaves, saying that she is arrogant. Both Lev and Irina continue with the training for their trip to the moon and also have a discussion regarding UZSR.