We like American Horror stories in all their various versions. The story is extremely inventive and wildly imaginative. The series has spanned everything swanked in the haunted house. And they have tortuously tampered with the apex.
None of the seasons till now have been an exception. During this trip through the '80s, with aerobic spandex short-shorts, there's a lot more. Lot more than just shorts. Some fans liked this, others didn't, and there were no longer any. But one thing we can be certain of. That this is a Horror story with certain iconic characters has created a good story.
Here is a list of the best seasons from the Show's history…
10. Double Feature
Season 10:
S10 E10 · The Future Perfect

S10 E09 · Blue Moon

S10 E08 · Inside

S10 E07 · Take Me To Your Leader

S10 E06 · Winter Kills

S10 E05 · Gaslight

S10 E04 · Blood Buffet

S10 E03 · Thirst

S10 E02 · Pale

S10 E01 · Cape Fear
About Double Feature:
In this, we are introduced to two storylines running together. Now, this is not something new that is used in the cinematic universe. Nor is it new for this show, as we have had previous seasons with a similar storyline. And this season has all the ingredients for a top horror story.
It has Vampires that are terrifying in nature. Aliens are attacking the planets, and some family horror to top it off. But more than any of it, we see the involvement of political commentary in the story too. Now this will be a heads-up for you. And also a spoiler to some extent.
But this season has some disturbing scenes. So if you are one of those who do not digest horror too well… We would suggest you be careful while giving this season a watch. Now if you have already seen the show, then you would know how the first half of the show went.
Sometimes it can be so specific it can very well be a reality show too. Well, yea, we are aware it is not the case. But it gives off the chills, no less. And had these been documentary series, how scary it would have been! Be prepared to come across a cult leader in some sleepaway camp in these anthology series. Death Valley only gets deeper from the first season. Sure, there is some body horror, but it is not the only season with rave reviews.
9. Cult
Season -7:
S07 E11 · Great Again

S07 E10 · Charles (Manson) in Charge

S07 E09 · Drink The Kool-Aid

S07 E08 · Winter Of Our Discontent

S07 E07 · Valerie Solanas Died For Your Sins: Sc*mbag

S07 E06 · Mid-Western Assassin

S07 E05 · Holes

S07 E04 · 11/9

S07 E03 · Neighbors From Hell

S07 E02 · Don't Be Afraid of The Dark

S07 E01 · Election Night
About Cult:
Dramatically high performances. Paulson's performances on TV are impeccable, but "Cult" wasn't different. We see her transformation. She was an infuriating snowball in the November election. And they terrorized a madwoman into the hands of the controlling puppet master, along with possibly the Cult's liar, Peters. Amazingly, a show producer didn't even have to receive a nomination for the role.
He has taken on the personality of five cult leaders who show an incredible range a year. A murderous clown is surprisingly dangerous. Following an extraordinary 2016 election, Cult proved how terrifying it can get, especially when life doesn't get better with television.
The season is set in the fictional town of Brookfield Heights, Michigan. And revolves around a lesbian couple. Sara Paulson plays Ally Mayfair-Richards and Ivy as Ally's situation becomes more fragile. We see an alt-rightist named Kai Anderson, played by Evan Peters, appear. Happy over Trump's victory.
Now it is extremely difficult to say which part was scarier! The part where they incorporated horror in the show. Or the part where they mix the political situations of present times.
8. Roanoke
Season 6:
S06 E10 · Chapter 10

S06 E09 · Chapter 9

S06 E08 · Chapter 8

S06 E07 · Chapter 7

S06 E06 · Chapter 6

S06 E05 · Chapter 5

S06 E04 · Chapter 4

S06 E03 · Chapter 3

S06 E02 · Chapter 2

S06 E01 · Chapter 1
About Roanoke:
Roanoke gets a lot of flak. This is a chapter of AHS. It reflects on crime drama and re-creates the experiences of emigrant couples in North Carolina. Shelby and Matt, played by André Holland, move to a quiet and quaint rural house. Strange events begin occurring quickly, and they realize that the house has an old history as a whole.
It was built around the location of the disappearance of more than 100 Roanoke Island residents, that too during the 1500s and 1600s. As the Miller family recounts its history, Sarah Paulson and Cuba Gooding Jr. play the couple at a reenactment. We are already aware of how thrilling a story can get when it has a historical background to it.
And that teamed up with a horror story. As if that was not enough, we also have a family involved. The level of scare and thrill this show can offer is beyond measure.
7. Hotel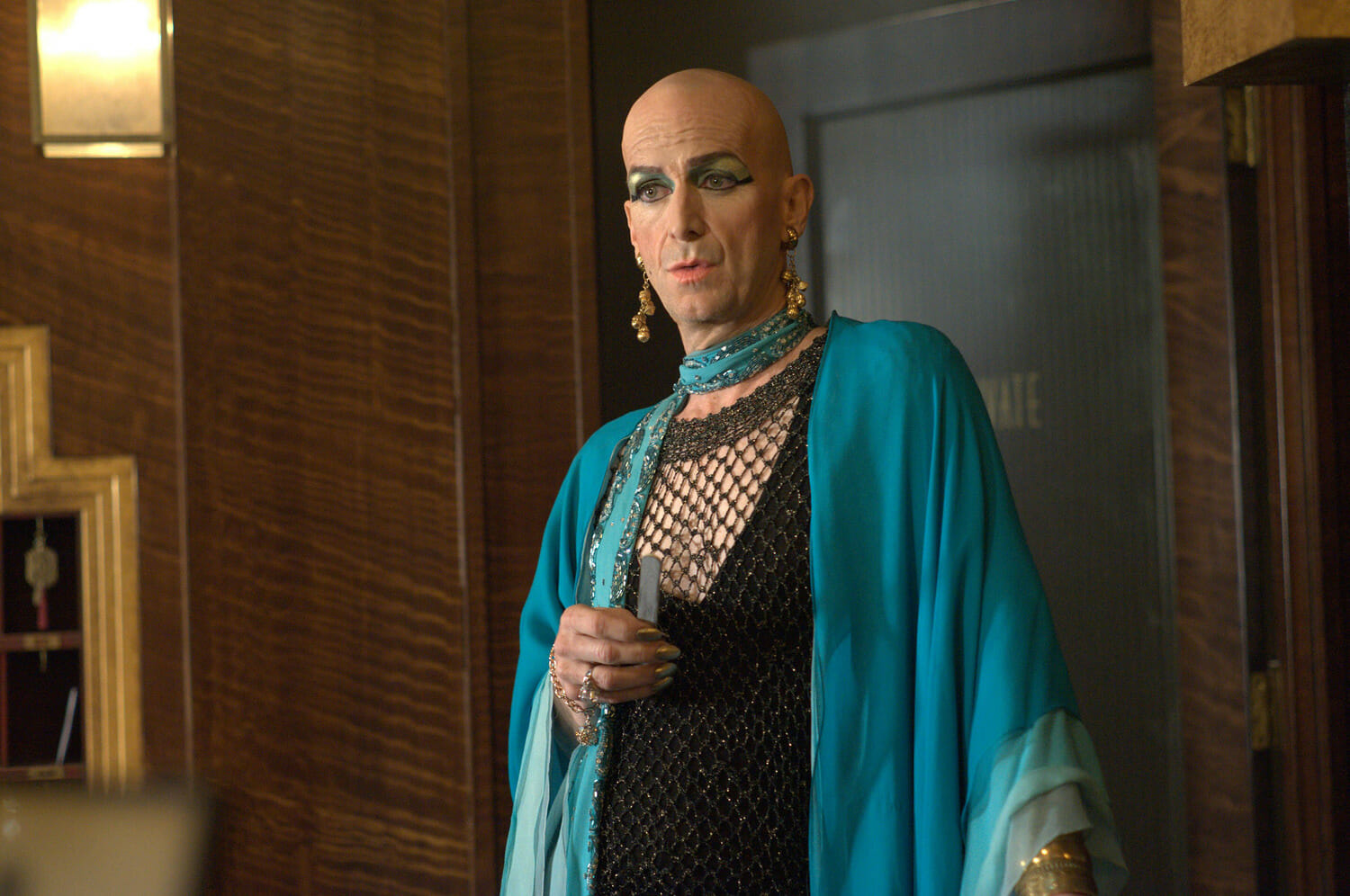 Season 5:
S05 E12 · Be Our Guest

S05 E11 · Battle Royale

S05 E10 · She Gets Revenge

S05 E09 · She Wants Revenge

S05 E08 · The Ten Commandments Killer

S05 E07 · Flicker

S05 E06 · Room 33

S05 E05 · Room Service

S05 E04 · Devil's Night

S05 E03 · Mommy

S05 E02 · Chutes and Ladders

S05 E01 · Checking In
About Hotel:
It is the One with Vampires and Lady Gaga's performance in it. And it has its share of Dramatic peaks. Max Greenfield's brief appearance in a movie was probably the most terrifying thing.
Something that an AHS character did after meeting Drilldo. Evan Peters was a great surprise midseason, especially because he played with the sadistic AJ March in AHS style. Dramatically Low? Ten commanded kills, vampire things, and more aren't executed properly, either.
Feud's huge success was certainly an American horror story loss. Especially when Jessica Lange left the AHS franchise. Lady Gaga had been hired to be 'the headliner,' but she wasn't Lange. Hotel is probably the scariest AHS film, but the story becomes difficult. Season investigates strange but deadly occurrences at Hotel Cortez in the city center. The original building was commissioned for torture.
And it is now owned by the Countess, played by Lady Gaga. She was the wife of serial murderer James Patrick March. After a failed rendezvous with a former lover, this character transforms into a vampire. The sucking model used it to house her endless blood supplies. And provide an outlet for avant-garde events. A detective comes to investigate a murder that occurred during a series of brutal murders.
AHS is one of the scariest shows that exist on the binging list. And this season took an extra step to push up its ratings. We see the entry of Lady Gaga, the star, as the Countess. The thrill of watching the show. And that getting teamed up with watching Lady Gaga walking down the majestic staircases. What more could we have asked for?
6. 1984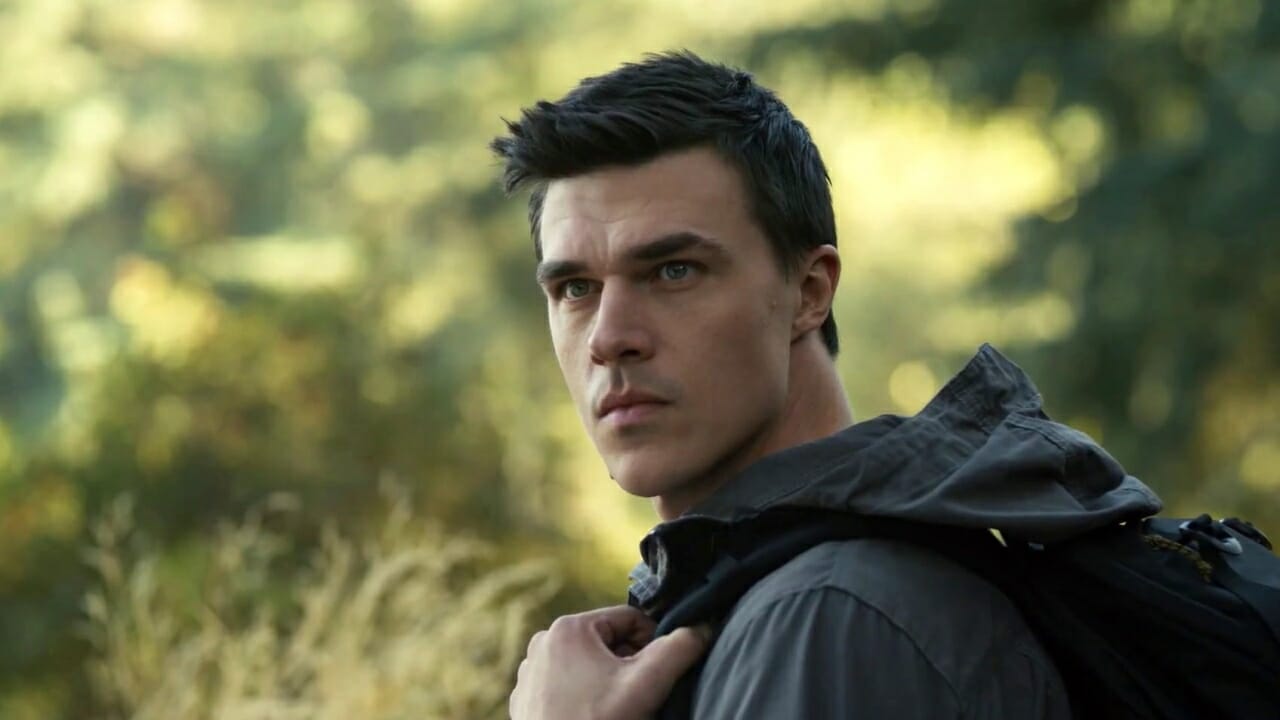 Season 9:
S09 E09 · Final Girl

S09 E08 · Rest In Pieces

S09 E07 · The Lady in White

S09 E06 · Episode 100

S09 E05 · Red Dawn

S09 E04 · True Killers

S09 E03 · Slashdance

S09 E02 · Mr. Jingles

S09 E01 · Camp Redwood
About 1984: 
It sure had its share of Dramatic Highs. The movie "1984" gave Lynch an incredible amount of juicy material. He transformed from a sadistic slasher to a protective parent slacker. He was a savage. It's a good show. Angelica Rosa has been a scene-stealing expert since she arrived at AHS.
Her role was as a camp nurse. Someone whose actual father was a serial killer. She now studied Serial Killers, and it sure was very enjoyable—dramatic lows.
It has become an entire mess, both on the topic and on the plot lines. It is not the same thing in every respect. This was also really affected by Sarah Paulson's absence.
1984 will be perfect for you if you enjoy retro slasher movies. Set in 1984, the season revolves around Brooke Thompson, played by Emma Robles. The story unravels as she befriends a group. And decides to take the role of counselor at Camp Redwood.
On a newly re-opened Summer Camp. A counselor visits the site. Leslie Grossman plays Margaret Booth. She is the former camper that survived a serial killer who had targeted the camp a decade earlier. AHS fashion focuses largely on real-life elements, such as the murders of serial criminologist Richard Ramirez.
That is some freaky show they put up every time. And you may think that you are mentally prepared to face anything. But the directors and story writers always find a way to surprise you. And we kid you not; this show is not for the faint-hearted. Have you seen the amount of horror and scare they show in the shots?
5. Freak Show
Season 4:
S04 E13 · Freak Show: Curtain Call

S04 E12 · Freak Show: Show Stopper

S04 E11 · Freak Show: Magical Thinking

S04 E10 · Freak Show: Orphans

S04 E09 · Freak Show: Tupperware Party Massacre

S04 E08 · Freak Show: Blood Bath

S04 E07 · Freak Show: Test of Strength

S04 E06 · Freak Show: Bullseye

S04 E05 · Freak Show: Pink Cupcakes

S04 E04 · Freak Show: Edward Mordrake, Pt 2

S04 E03 · Freak Show: Edward Mordrake, Pt 1

S04 E02 · Freak Show: Massacres and Matinees

S04 E01 · Freak Show: Monsters Among Us
About Freak Show:
The first part shows the story of underdog men trying to live out their dreams. But as viewers will know, no upcoming AHS series has been this light-hearted. It is set in the 1950s. Jessica Lange plays Elsa Mars. The show follows a young girl struggling for a fair race in Jupiter, Florida.
Mars wants to become known for its twin sisters, played by Sarah Paulson. She is an adolescent woman played by Angela Bassett. As people attempt to attract residents, spies begin to wreak havoc in communities. It is the One with Musical Numbers. And it did have a good share of Dramatic highs.
Pepper, played by Naomi Grossman, has a backstory. The backstory was one of its highlights, as was Lily Rabe's appearance as Sister Maria Eunice. But there were some Dramatic losses too. Dandy Mott is an intriguing villain.
But the show quickly failed to figure out how he should be treated. And then had a shoot-out that felt like a cheap way to wrap things up. Now there were such villains for whom we had certain expectations. And you know what happens when we, are viewers want something from the story. Well, in most cases, the directors and writers do offer us that.
And this had not been a case very different. But overall, we gotta agree on one thing. It is that they do turn exactly what we expected them to. Scary in nature, that gets our hearts beating fast.
4. Coven
Season 3:
S03 E13 · Coven: The Seven Wonders

S03 E12 · Coven: Go to Hell

S03 E11 · Coven: Protect the Coven

S03 E10 · Coven: The Magical Delights of Stevie Nicks

S03 E09 · Coven: Head

S03 E08 · Coven: The Sacred Taking

S03 E07 · Coven: The Dead

S03 E06 · Coven: The Axeman Cometh

S03 E05 · Coven: Burn, Witch. Burn!

S03 E04 · Coven: Fearful Pranks Ensue

S03 E03 · Coven: The Replacements

S03 E02 · Coven: Boy Parts

S03 E01 · Coven: Bitchcraft
About Coven:
Now there were some Dramatic highlights of this season. The final competition at the Supreme Court was a highlight. Halloween two-parters with zombie attacks and Myrtle Snow, played by François Conroy, were also great.
But given that, some Dramatic lows also existed. For most fans, this test was the lowest point of the season in reality. Likewise, most things that involve Delphine Lalaurie made a serious mistake. Unfortunately, Kathy Bates has a national treasure. The season in which the fans were attracted they were they were seemed to be the craziest.
Either you loved it, or you hated it. The show was fun, but we admit it to being less Storyful than some other seasons. How do you feel? What's going on in Orleans? Is there another evil witch group? What about loveable things? Season 3, "American Horror Story," follows a group of misunderstood witches in Mrs. Robichaux Academy for Outstanding Young Ladies.
One whose descendants are directly from Salem. The group consists of actresses, including Sarah Paulson as teacher Cordelia Foxx and Lizzie Smith. Cordelia struggles to lead her other witches. Especially when her sister Fiona Goode played by Jessica Lange, comes back from a trip. And that too, as a Supreme Witch to restore and control their marriage with her.
Now that is some classy horror stuff that is going on there. And if you do not agree with us, we suggest you give these a watch. There will always be a question of liking, for you might like it. Or you may not like it at all. But one thing is for certain. That it will leave a trace in your memory, and that is something we can bet on.
Related: American Horror Story: Double Feature Review; Stream it or Skip it?
3. Apocalypse
Season 8:
S08 E10 · Apocalypse Then

S08 E09 · Apocalypse: Fire and Reign

S08 E08 · Sojourn

S08 E07 · Traitor

S08 E06 · Return To Murder House

S08 E05 · Boy Wonder

S08 E04 · Could It Be…Satan?

S08 E03 · Forbidden Fruit

S08 E02 · The Morning After

S08 E01 · The End
About Apocalypse:
American Horror Story's eighth season brings together two excellent seasons—murder house and Coven, along with the moments from the hotel. The first episode focuses on a new cast of people selected randomly for survival from the bomb.
The Coven in season 3 returns and has Emma Roberts, Sarah Paulson, and Frances Conroy. They reverse the end of the world and stop the Antichrist alias, Michael Langdon. It is the one with the Devil and Cordelia Goode.
And you may disagree, but it did have some dramatics. The episode starring Murder House was fantastic. And Witches from the "Coven" were fun to play, especially against Warlocks at The Harrington School of Exceptional Young Man. But some Dramatic Lows also existed.
The majority of the material Michael Langdon, played by Cody Fern, has not worked out well. Particularly when the guy goes off to find Mutt, he is played by Billy Eichner, and Peters plays Jeff. Apocalypses were nearly three seasons put in a blender. And it turned out to be pretty bad.
But that is just in comparison with its previous seasons. If you choose to compare it with other shows, then we can tell you this. It is one of the pretty scary shows that exist in the market. And by that, we mean in that genre of horror. Surely, the writers made improvements with the upcoming seasons of the show.
2. Murder House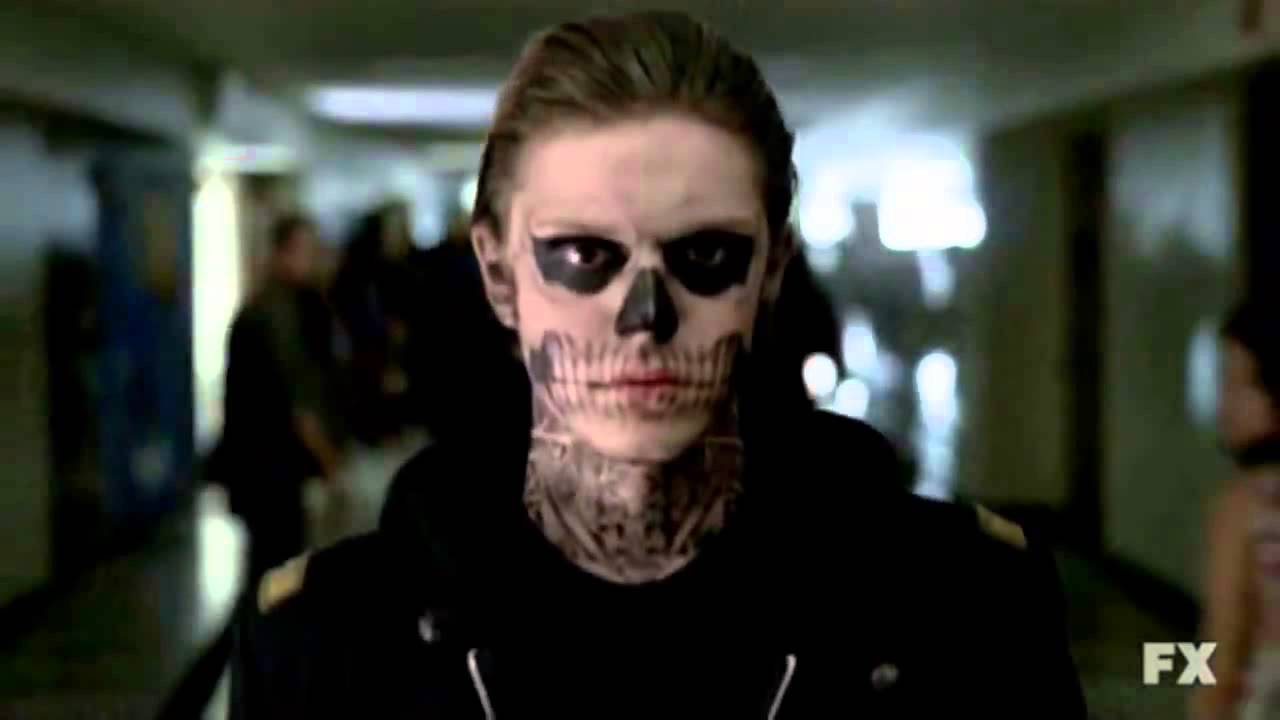 Season 1:
S01 E12 · Afterbirth

S01 E11 · Birth

S01 E10 · Smoldering Children

S01 E09 · Spooky Little Girl

S01 E08 · Rubber Man

S01 E07 · Open House

S01 E06 · Piggy, Piggy

S01 E05 · Halloween, Pt. 2

S01 E04 · Halloween, Pt. 1

S01 E03 · Murder House

S01 E02 · Home Invasion

S01 E01 · Pilot
About Murder House:
The murder house sets the scene of the creepy novel. And we vouch for that as being the best season of all time. Ryan Murphy and Brad Falchuk took viewers into the family drama of Los Angeles. We met a number of the big actors from the show first. Evan Peters, Jessica Lang, Sarah Paulson, etc.
The season follows a therapist who moves the family to angel city. They are in an attempt to escape his cheating history. But as you can guess, it does not go as planned. As expected, we see a certain degree of bloodshed and murders happening.
And it does not stop. After all, the family was warned that the house was haunted. That aside, this season offers something more. As the story proceeds, we are shown murderers and ghosts, and psychopaths also, how a cheating couple tries and fails to save their marriage.
But we also see a romantic angle. And that we will not spoil for you.
1. Asylum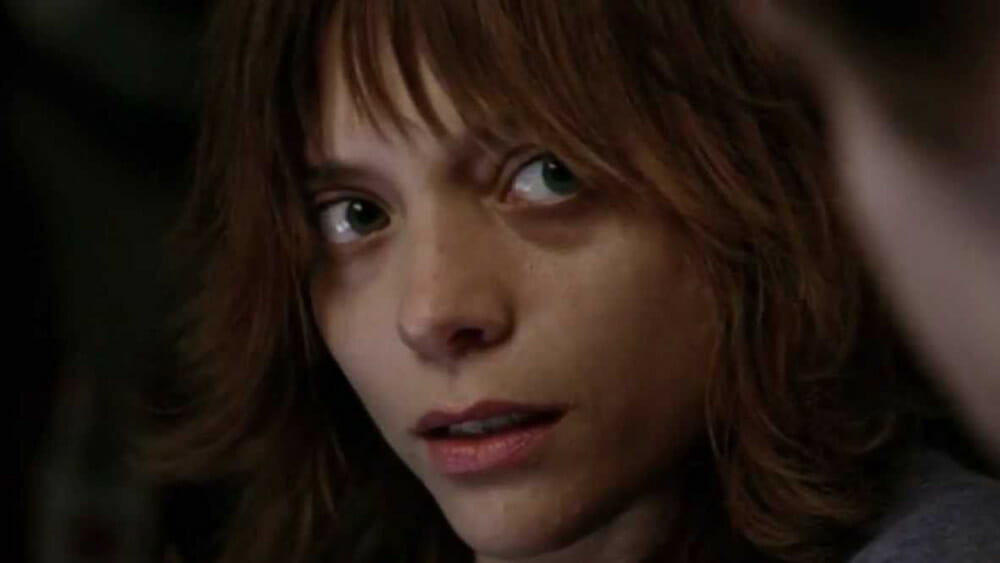 Season 2:
S02 E13 · Asylum: Madness Ends

S02 E12 · Asylum: Continuum

S02 E11 · Asylum: Spilt Milk

S02 E10 · Asylum: The Name Game

S02 E09 · Asylum: The Coat Hanger

S02 E08 · Asylum: Unholy Night

S02 E07 · Asylum: Dark Cousin

S02 E06 · Asylum: The Origins of Monstrosity

S02 E05 · Asylum: I Am Anne Frank, Pt 2

S02 E04 · Asylum: I Am Anne Frank, Pt 1

S02 E03 · Asylum: Nor'easter

S02 E02 · Asylum: Tricks and Treats

S02 E01 · Asylum: Welcome to Briarcliff
About Asylum:
This is one of the most talked about seasons in the history of this show. And the reason, too, is quite obvious. In this season, we have the presence of a journalist. The role is played by journalist Lana Winters. She does a Golden Globe-winning performance in the seasons. But that is not the only thing about it. The story proceeds. We see that there is an Asylum for the ones who have done severe crimes.
These people who are criminally insane are kept in an asylum. And there is more. It is seen eventually that these criminals are subjected to horrors that have a medical dimension to them. And at times, they also turn into the supernatural.
It is freaky. And it can not be denied by any of its viewers. But despite it, this season is one of the most watched seasons of the show. Guess the viewers loved the horror that is shown in this season. Where are the locations of America's worst horror movie? Since its 2011 premiere, American Horror Story has been regarded as a best-selling horror drama.
Every year, the eyes are watching the stars return to the show. Only to find out what classic horror stories will be explored next time. But more than that, it is the scare and thrills the show offers. If you are in search of something similar, here is your list. We hope you enjoy it. Happy reading!