A fantastic relationship is something that everyone likes, especially when it concerns their preferred anime characters. Therefore, without having anything to do with the theme, romance participates more actively in many series. An anime girlfriend is THE ideal type of girlfriend.
Nonetheless, romance adds a thematic resonance dimension to a tale, which is why anime fans adore watching a well-coordinated beautiful pair. So, leaving couples away, we'll concentrate on one component of a pair-"the girlfriend"—in this blog.
We're not talking about waifu wars and husbando wars today; instead, we'll be listing the most acceptable girlfriends' characters in anime series that are worth watching and a bit of their love story/fairy tale, along with their personality traits related topics. Dating these girlfriends' characters is many anime fans' dream. There's a lot to talk about, so keep reading!
44. Touka Nanami
Anime:

Bloom into You

IMDb Rating:

7.8

Streaming Platform:

Netflix, Hotstar, Amazon, Hooq
Touka Nanami is not just an outgoing and highly trustable Student Council President but also does not show a lot of her emotions in order to not be considered as weak. In order to hide all her insecurities, she does not even bond a lot with a lot of people around. All of this soon changes as she joins the student council and falls in love with Yuu who turns out to be a total wildcard. She can now be herself and be all mischievous and playful with Yuu by her side.
43. Ruri Gouko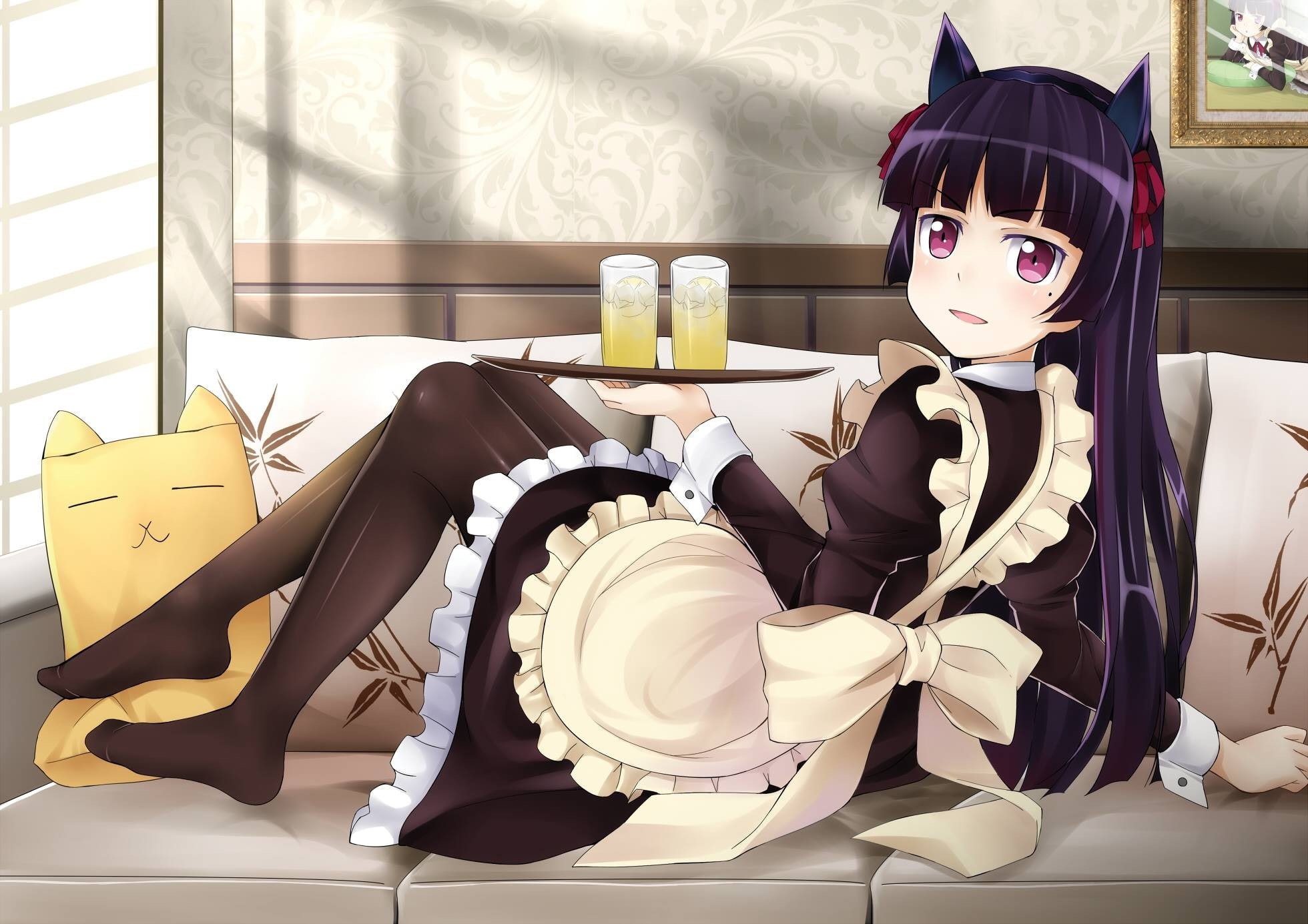 Anime: Oreimo 
IMDb Rating: 6.9
Streaming Platform: Crunchyroll
With the show being written in a very layered way, the relationship between Ruri and Kyousuke shapes and develops gradually. Although Ruri is younger to Kyousuke she is mature and tackles situations in a very intelligent way. Moreover, their relationship grows with time as they progress together,
42. Sakura Adachi
Anime: Adachi and Shimamura
IMDb Rating: 7.1
Streaming Platform: Prime Video
After skipping class together, the Anime Adachi & Shimamura, follows two girls Sakura Adachi and Hougetsu Shimamura who get closer as they interact with each other. Her class has an opinion about her that she usually behaves badly. In fact, she is shy and not easy to interact with. All of this was true until she met Hougetsu and eventually fell in love with her. The show is highly realistic as it shows instances of new budding love realistically.
41. Hitagi Senjougahara
Anime: Monogatari Series
IMDb Rating: 8.6
Streaming Platform: Crunchyroll 
Being neither a tsundere nor a yandere, life is really difficult for as she is both by her own admission even though she does actually qualify for being a kuudere. It was too late when Araragi saved Hitagi from a Heavy Stone Crab and she eventually confessed her love to him. Irrespective of her being really brutal with her tongue and placid with her expression and emotions, she really does Araragi a lot and can do anything to help him at any hour. 
40. Orihime
Anime: Bleach
IMDb Rating: 8.2
Streaming Platform: Netflix
Orihime in Bleach is someone who is a mixture of both responsibility as well as clumsiness. She is sweet and caring along with being a highly responsible person. She is a creative person as well as great in sports and because of all of these great qualities in her she does eventually date and marry the main protagonist, Ichigo.
39. Yukina
Anime: Ice Apparitions
IMDb Rating: 7.2
Streaming Platform: Vudu
While being an Ice Apparition who is a green haired girl who is known for her kindness, honesty and childlike behavior. Her relationship with Kazuma Kuwabara in the show is highly underrated and it shows how two people can simply care for each other too without the idea of getting physically active. 
38. Sailor Neptune


Anime: Sailor Moon
IMDb Rating: 7.7
Streaming Platform: Netflix
Sailor Neptune in the Anime Sailor Moon stands out for her personality which is showcased as beautiful, self-believing and extremely creative. She is with her lover who is Sailor Uranus and both of them make a great couple as they frequently appreciate and complement each other's growth and abilities. 
37. Haruhi Fujioka
Anime: Ouran HighSchool Host Club
IMDb Rating: 8.9
Streaming Platform: Netflix
Haruhi is highly mature and focused and is mistakenly considered as a boy by her crush, Tamaki Suoh, because of her looks. He soon falls in love with her but she is hesitant to start dating him as he is still really immature according to her. She too eventually develops her love interest and affection towards him and waits for the right to confess her love to actually finally start dating him. 
36. Sypha Belnades
Anime: Castlevania
IMDb Rating: 8.3
Streaming Platform: Netflix
A character who never parts ways with her ethics and her idea of what is right and wrong. She is also really smart and believes in the concept of being as perfect as possible. She is confident and a powerful speaker while her partner is a fair opposite of the same.
35. Kagome
Anime: Inuyasha
IMDb Rating: 7.9
Streaming Platform: Hulu
Even though she does not get easily intimidated by the dog demon Inuyasha who is known to be really moody, Kagome is really patient and can go lengths to save her love. She is ready to take up risks and also okay with being around Inuyasha even when he is in his demon-mode. It still took a while for him to realize that. 
34. Tohru
Anime: Fruits Basket
IMDb Rating: 8.6
Streaming Platform: Cruchyroll
Tohru Honda is a mild and mannered character that is simple and likes cooking, caring, nurturing others. She is considered to be polite and kind by the viewers. Kyo admires her for her qualities and compassion for everyone that is around.
33. Mikasa 
Anime: Attack on Titan
IMDb Rating: 9.1
Streaming Platform: Hotstar
Irrespective of the brutality that Mikasa lives in the Anime Attack on Titan, she still finds values and believes in family being together. Her responsibility and positive outlook of things makes her stand out each time.
32. Rikka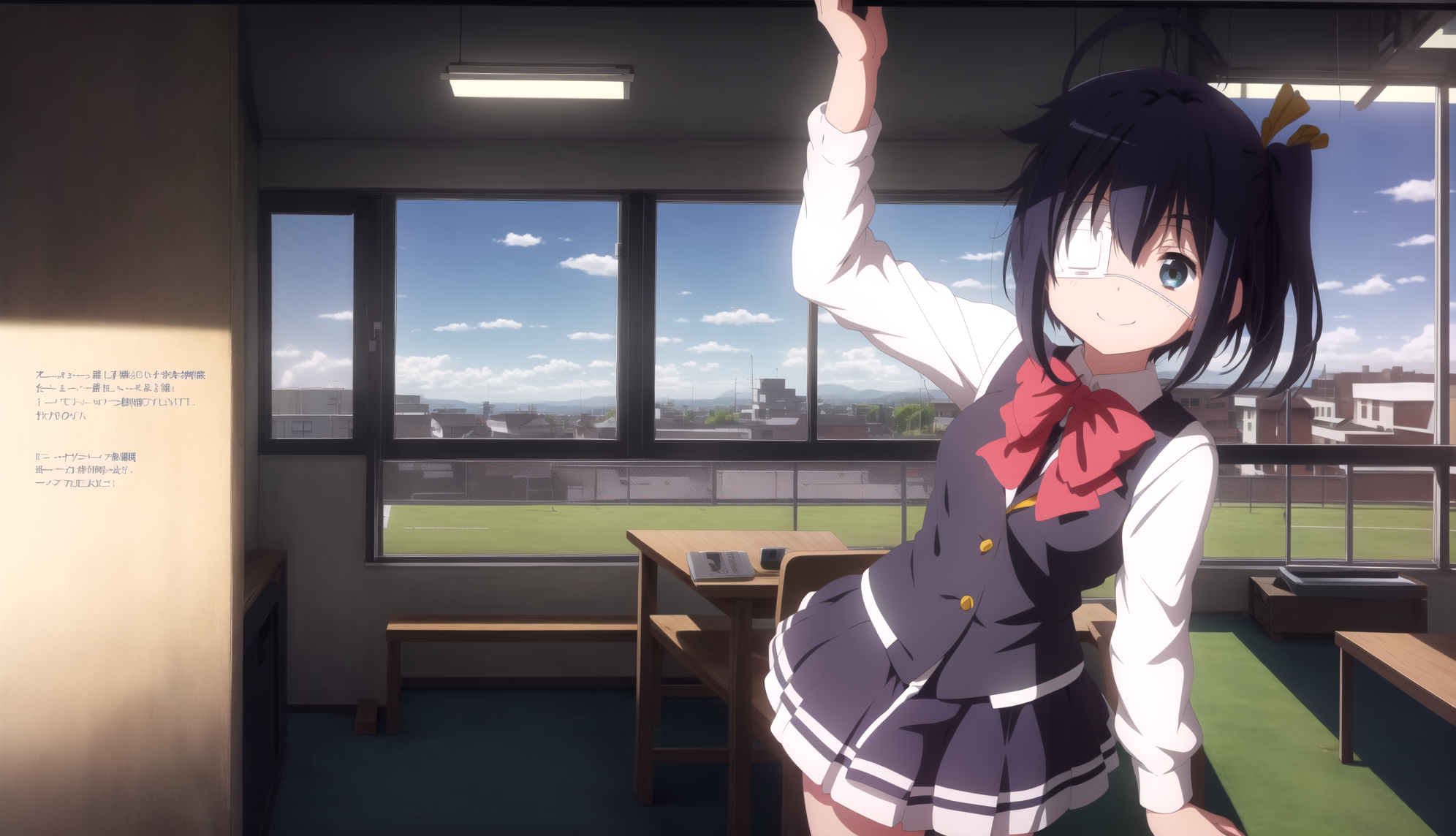 Anime: Chuunibyou
IMDb Rating: 7.4
Streaming Platform: Amazon Prime Video
She can be considered to be the cutest Anime girlfriend because of the way she is shown in the Anime show "Chuunibyou". She loves to live and imagine her own fantasies and a sport to be around when it comes to strange and unusual and funny behavior.
31. Kaori
Anime: You Lie in April
IMDb Rating: 8.6
Streaming Platform: Crunchyroll
The intense and unsaid love and romance between Kaori and Kousei is always there in the Anime, 'You Lie in April'. It progresses with time and until they finally meet at the end of the season. Kaori tries her level best to make the most of their time when they are together, while Kousei eventually finds his way back to passion , which is music. This seems to be everything one would ask for a relationship with their partners or companions. 
30. Kouko Kaga
Anime: Golden Time
IMDb Rating: 7.6
Streaming Platform: Crunchyroll.
Golden Time's Kouko Kaga will be the anime girlfriend that takes anybody who dates her on a wild ride. Her first entry was remarkable, as she accompanied her previous boyfriend, Mitsuo Yanagisawa, to campus and attacked him with a bunch of flowers. Initially, she is arrogant and prideful, but after falling for Banri Tada, she becomes more gentle and decent.
29. Kyouko Hori
Anime: Horimiya
IMDb Rating: 8.2
Streaming Platform: Hulu and Netflix.
Horimiya was among the most awaited series adaptations. One of the causes was the feelings between the two characters. Kyouko and Izumi start hanging together once they uncover their actual identities outside of school.
It isn't long until they discover they like one another begin to date. Kyouko, at first how, straightforwardly expresses her affection for Izumi. She apologizes for any misconceptions and encourages him to be his true self, demonstrating that she is one of the series's most supportive girlfriends.
28. Yuno
Anime: Future Diary
IMDb Rating: 7.5
Streaming Platform: Netflix, Hulu, and Amazon Prime.
Yuno is a great girlfriend. That is, assuming we can get beyond her acute jealousy. She is the one who would go to great lengths to ensure Yuki's safety. Yuno tracked Yuki in the same way as Hinata did, and she even kept a record of Yuki's whereabouts every 10 minutes. This may appear to be a destructive relationship, yet these guys can depend on one other like nobody. Yuki knows she can rely on her. With Yuno nearby, he may have his back covered, which she most likely is with or without his knowledge.
27. Zero Two
Anime: Darling in the Franxx
IMDb Rating: 7.4
Streaming Platform: Crunchyroll, Funimation, and Netflix.
Zero Two and Hiro are meant to be together. Hiro is the person who is suitable enough as Zero Two to fly a Franxx. Despite her being an electronically manufactured living form, she encountered him as a youngster and was motivated to be more human. They are inspired by each other, fight alongside each other, and finally, die alongside. Both are resurrected thousands of years after and reunite under cherry trees, precisely as they vowed.
26. I
Anime: Naruto
IMDb Rating: 8.3
Streaming Platform: Netflix, Crunchyroll, Hulu, and Amazon Prime.
I began by rubbing Sasuke and gave her all to battle with Sakura and win. But then she ran into Sai, and things started to heat up between them rapidly, even though Sai didn't realize it at first. They ultimately marry and have a child together. Info and Sai complement each other in their different village positions. They can work together like no one else yet always knows what the other person is thinking. It is deserving of a place on the list.
25. Taiga
Anime: Toradora
IMDb Rating: 8
Streaming Platform: Netflix, Amazon Prime, and Crunchyroll.
Taiga begins as a buddy assisting Ryuji in meeting his infatuation. However, when they begin to spend their time alone together, their feelings for one other grow stronger. Taiga is Ryuji's caring, loyal, and funny half-sister. Their relationship might be rough at times, with Taiga having a temper tantrum, but Ryuji is exceedingly patient with her, making them an ideal match.
24. Ymir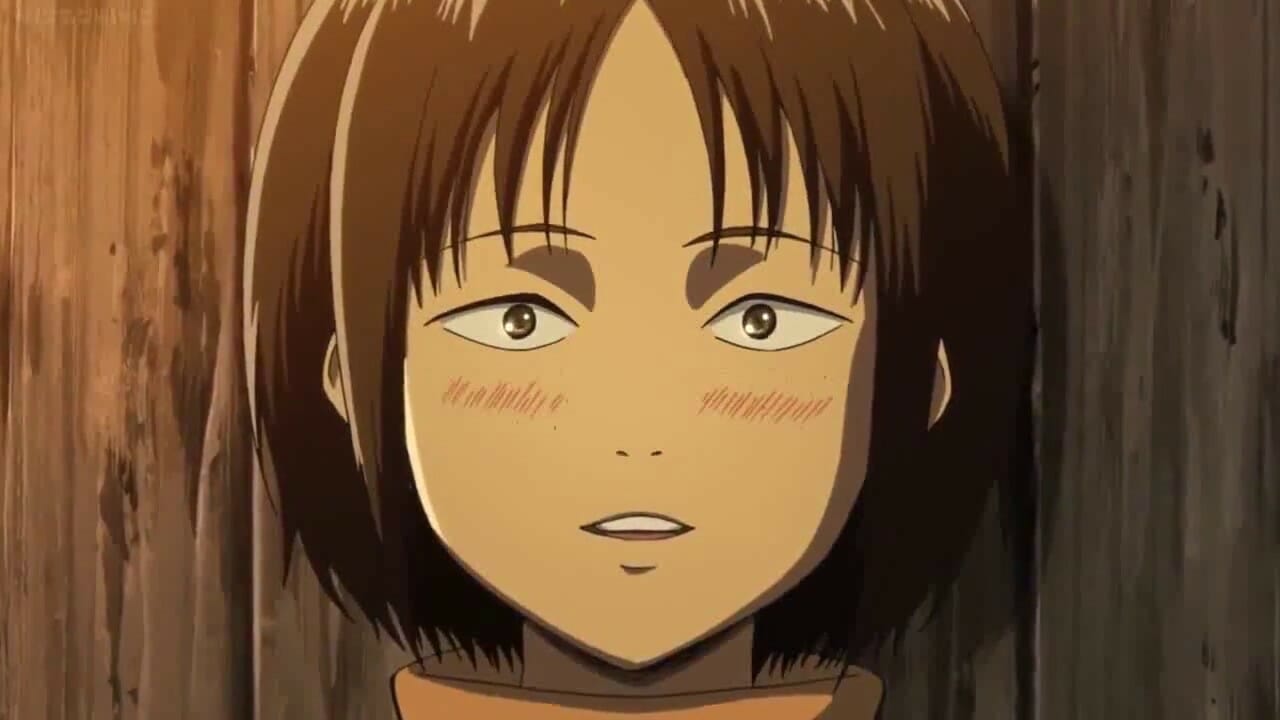 Anime: Attack on Titan
IMDb Rating: 9
Streaming Platform: Hulu, Netflix, Crunchyroll, and Amazon Prime.
Ymir and Christa were rumored to be dating, but the creator of Attack on Titan verified it to be noticeable. Christa's guardian angel is Ymir. She is constantly on the lookout for her. However, she has Christa's back and does everything she can to ensure that she enjoys life to the fullest.
When a point came, Ymir even opted to throw himself into a roaring horde of Titans to save Christa's life. She leaves a note where she expresses her sentiments, bringing tears to Christa's and fans' eyes.
23. Iroha
Anime: 3D Kanojo : Real Girl
IMDb Rating: 6.9
Streaming Platform: Netflix.
Iroha adores Hiraki, even if he doesn't think much of her at first. Even when Hiraki feels uneasy, she's protective of him, and her affection for him never wavers. Unfortunately, after surgery, she tends to forget all about him, and the two become estranged. But fate finally pulls them together again, and they get married.
22. Adachi
Anime: Adachi and Shimamura
IMDb Rating: 7.2
Streaming Platform: Funimation and Amazon.
Adachi and Shimamura are a lesbian couple, made for one another in this world. However, she's a reserved person who struggles to communicate her emotions and response to social settings.
She tries to open herself to Shimamura upon visiting her. They decide to develop alongside, and Adachi rethinks her affection for Shimamura.They both are Perfect girlfriends to one another.
21. Hinata
Anime: Naruto
IMDb Rating: 8.3
Streaming Platform:  Netflix, Crunchyroll, Hulu, and Amazon Prime.
Hinata has been a fan of Naruto since. In a literal her young age. Except that she's virtually always behind trees or poles, guarding his back. Despite being a shy girl, Hinata adores Naruto and admires him much. This appreciation is founded in truth.
Finally, Hinata was drawn to Naruto due to the sheer way he approached real life and because he was the one who influenced her the most whenever she felt weak, depressed, or beaten.
20. Izumi
Anime: Love Stage
IMDb Rating: 4.5
Streaming Platform:  Crunchyroll and Hulu.
As a kid actor, Izumi encounters Ryouma. Ryouma has feelings for her. However, the pair are shortly parted. Nevertheless, he devotes the next 10 years seeking her, and when he does, he makes sure to tell her how much he loves her.
Izumi is surprisingly a boy. This leaves each of them stunned, but they ultimately find a way to deal, and Ryouma reveals that despite everything, he adores Izumi.And although their tense relationship takes time to calm down, Izumi is the right match for him.
19. Kotoko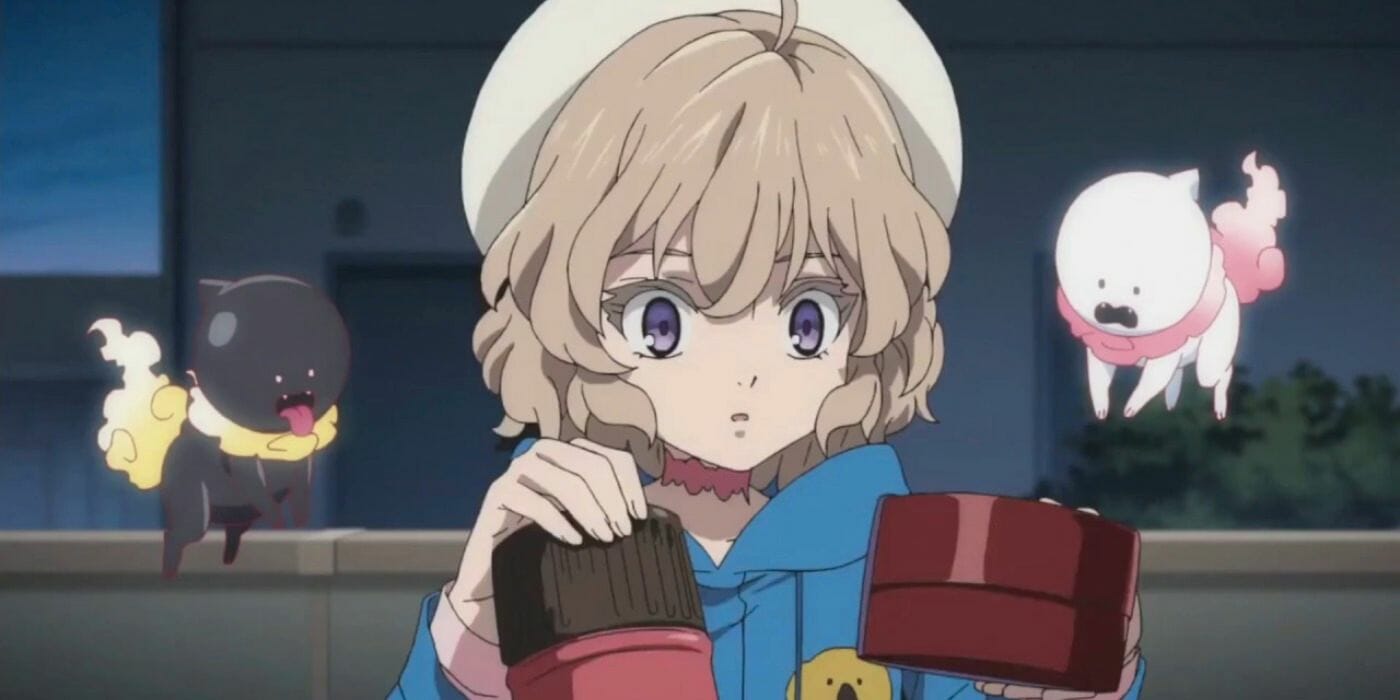 Anime: In/Spectre
IMDb Rating: 6.6
Streaming Platform: Netflix and Crunchyroll.
Kotoko is often known as Wisdom Queen, who acts as a link between earth and supernatural realms.Kuro had been her boyfriend for 2 years, but she just contacted him after his girlfriend's separation.
Kuro confesses that he is a demon with precognitive skills and instantaneous healing abilities. But unfortunately, Kuro's ex-girlfriend had a grudge against him for this.
18. Yoruichi Shihouin
Anime: Bleach
IMDb Rating: 8.2
Streaming Platform: Hulu, Netflix, and Crunchyroll.
She has many excellent attributes that'd constitute her a great girlfriend, and she was emotionally attached with and had feelings for Kisuke Urahara.
She is an intelligent, shy, humorous, mature person, playful tease, and a laid-back soul culture expert. Yoruichi may appear uninterested at times, yet she is a devoted friend to those she loves.
17. Misaki Ayuzawa
Anime: Maid Sama!
IMDb Rating: 8
Streaming Platform:  Hulu and Amazon Prime.
She is a hard-working person who is also compassionate, friendly, and supportive. But unfortunately, when it comes to supporting others, she might be far too unselfish for her benefit.
Empathetic, tenacious, and resentful of those who dissuade others who are trying hard. She's the kind of anime girlfriend that pushes her friends to be great.
16. Mayumi Nishikino
Anime: The Kawai Complex Guide to Manors and Hostel Behavior
IMDb Rating: 7.3
Streaming Platform: Crunchyroll.
Mayumi Nishikino is one of the Kawai complex office ladies who has had horrible taste in men, dated three-two timing guys who have shattered her heart and made her bitter of happy marriages.
She has a one-sided mentality, so she can do a lot once she is highly determined. She cares greatly about all of her fellow neighbors of the Kawai complex, even though she may be playfully harsh to them.
15. Benten 
Anime: The Eccentric Family
IMDb Rating: 7.6
Streaming Platform:  Crunchyroll, Amazon Prime, and Funimation.
Benten is a Kyoto-based mystic person. Akadama-sensei, an older tengu, kidnapped her while she was a child. Who taught her the skills of tengu as well as how to glide.
She's witty, intelligent, and has a mysterious aura about her. She understands what she needs and fights for it with an unapologetic attitude that I admire. She might be ruthless, yet there is a compassionate and pleasant side to her.
14. Fujiko Mine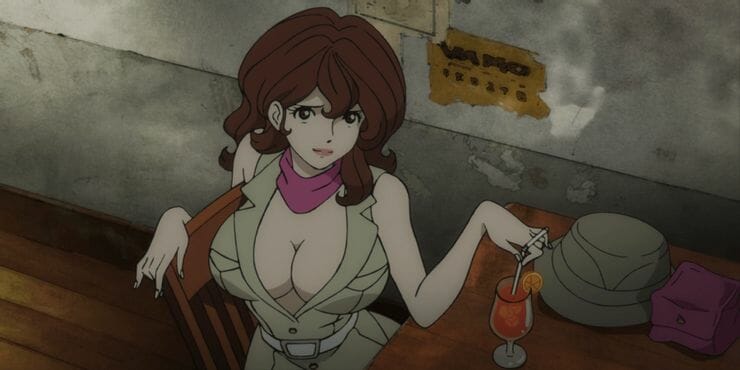 Anime: Lupin III
IMDb Rating: 8
Streaming Platform: Netflix and Hulu.
Fujiko Mine is mysterious, a genius of illusion, multilingual with an excellent fashion sense and a sharp tongue. But unfortunately, she's a professional thief, bandit, and scam artist.
Fujiko is a demanding lady to manage since she frequently gets herself into difficulty and then flees. But, if she cares for them, she never puts them in situations they can't manage.She's intelligent and talented. But, unlike other girls, Fujiko doesn't put her emotions on her shoulder, yet she cares deeply about the people she loves.
13. Winry Rockbell
Anime: Fullmetal: Alchemist Brotherhood
IMDb Rating: 9.1
Streaming Platform:  Amazon Prime, Hulu, and Netflix.
Winry Rockbell is a talented automail expert and technician who works part-time as an impromptu physician. He has an odd fondness for devices and equipment. She aspires to build and develop the ideal automail.
She is a person that inspires others to be themselves, and she will forever be honest.
12. Lalatina Dustiness Ford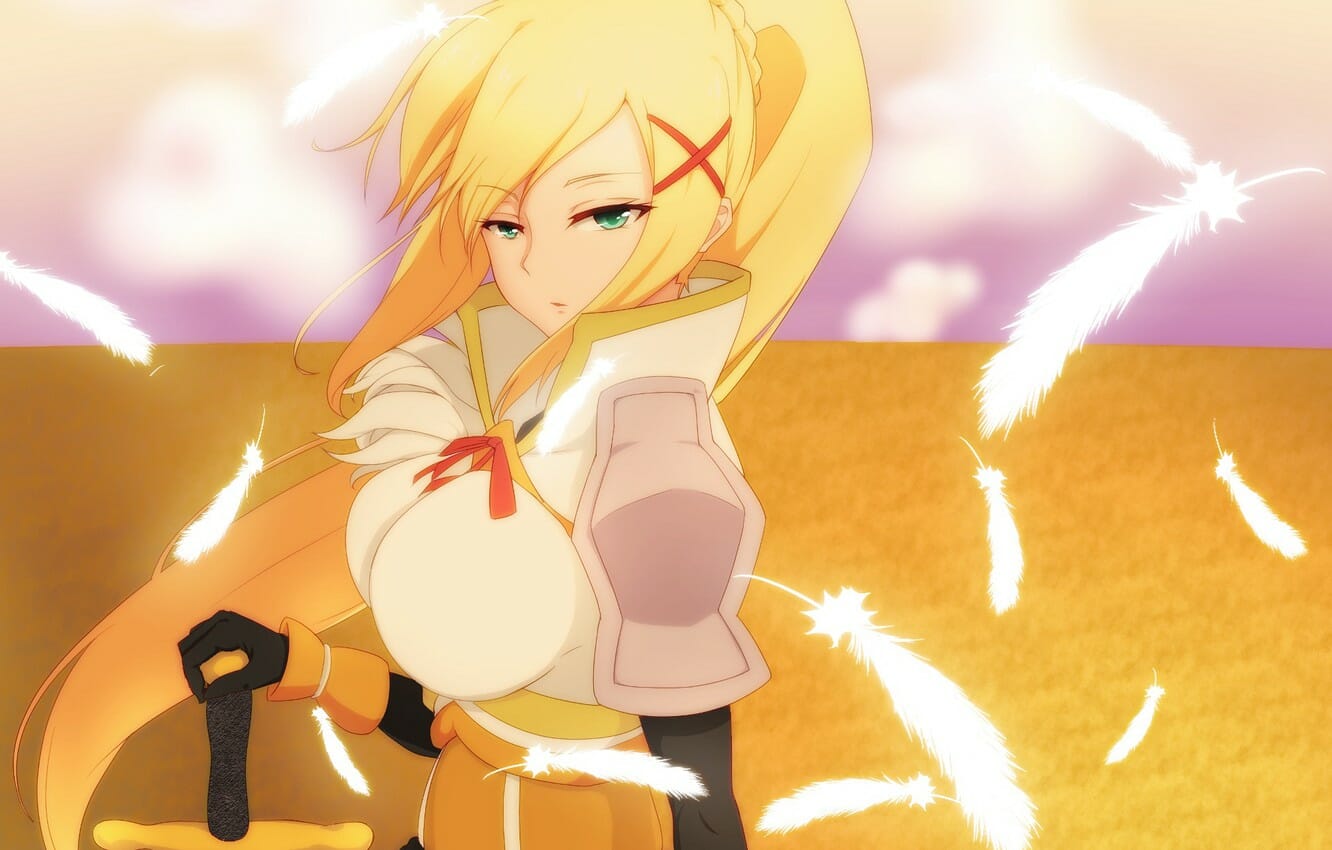 Anime: KonoSuba: God's Blessing on This Wonderful World!
IMDb Rating: 7.8
Streaming Platform: Netflix and Crunchyroll.
Latina Dustiness Ford, commonly known as Darkness by her companion explorers, is one of Kazuma's 3 women companions. She's a fighter who's crazy, humorous, and has a few broken nuts.She's one of the sweetest, most compassionate characters on the show, and despite her maturity, she's still a child.
11. Hestia
Anime: Is It Wrong to Try to Pick Up Girls in a Dungeon?
IMDb Rating: 7.4
Streaming Platform:  Hulu.
Hestia is divine and the Hestia Familia's leader. She usually walks around bare feet, although she occasionally slips on a pair of white sandals. She aspires to assist Bell in her development as a great explorer.
Hestia is a Divinity who is lively, friendly, and a reader, yet she is lousy with finances. She's also a diligent worker who works 2 jobs to pay off debts she racked up due to Bell. Polite, naive, a slacker, and a parental stand-in who cares deeply for her family.
10. Saeko Busujima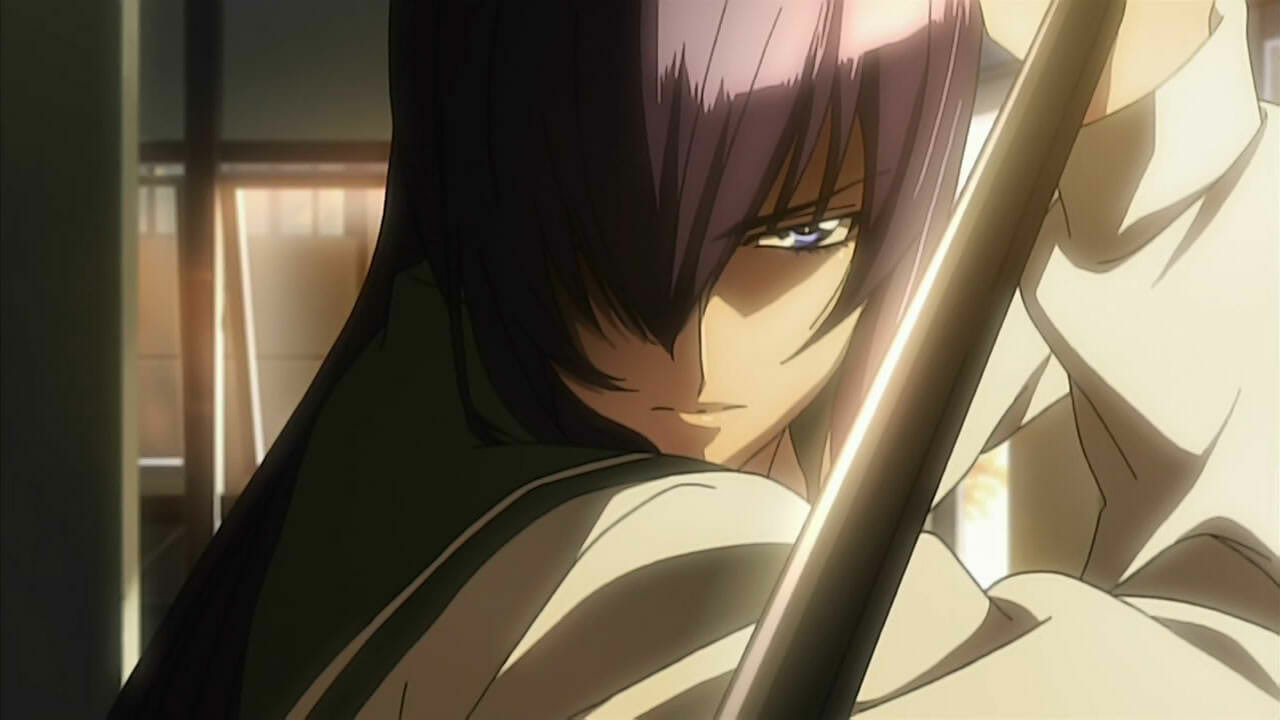 Anime: Highschool of the Dead
IMDb Rating: 7.2
Streaming Platform: Hulu, Netflix, Youtube, and Funimation.
She and her buddies are among the few remnants of the post-zombie outbreak on earth. Saeko is a kind, compassionate, robust, and dependable woman well-liked and appreciated by her colleagues.
In even the most trying point, she remains calm and composed. Saeko may be an older sister and a mom for her dearest pals. She could even be a bit of a tomboy, to be honest, which I admire.
9. Rinko Yamato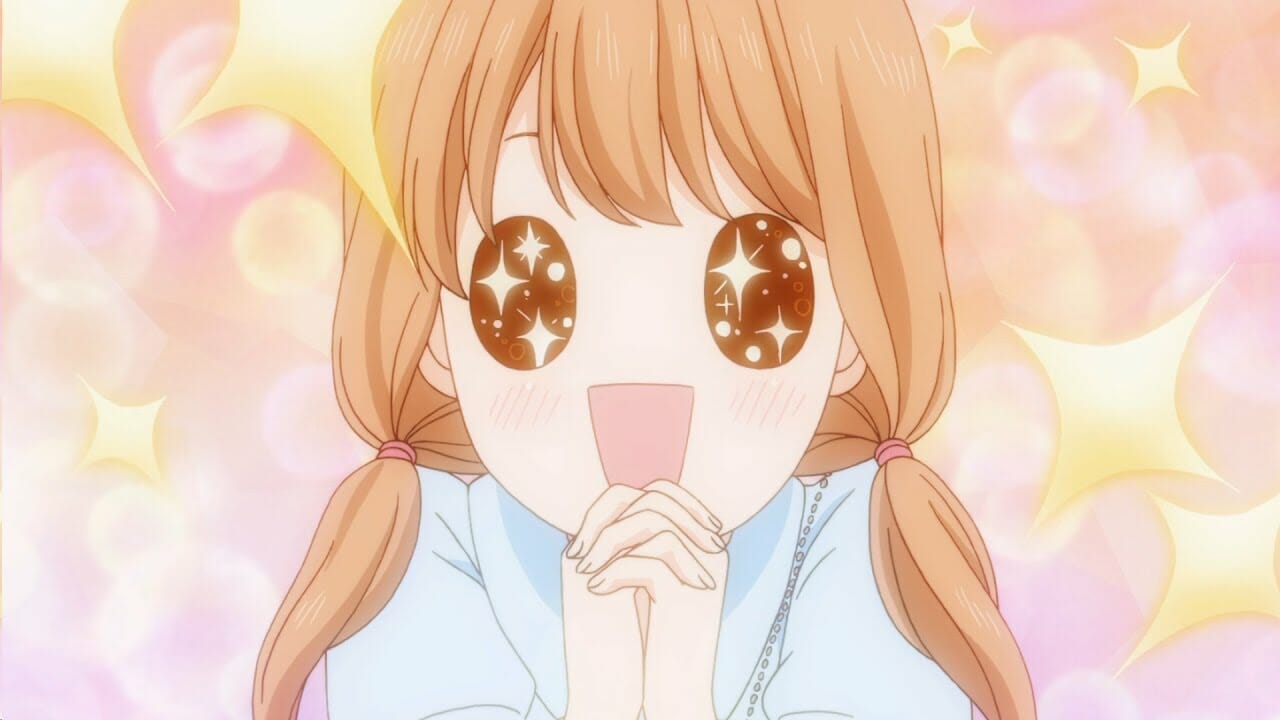 Anime: My love story!!
IMDb Rating: 7.8
Streaming Platform: Netflix, Hulu, and Crunchyroll.
Rinko falls for Takeo after he rescues her out of a tragic situation. Once they hit it off, she wants to step up and asks him to be her lover, except for typical anime heroines.
Rinko has been one of my faves because she sees beyond appearance and appreciates Takeo for who and what he is. She is compassionate and gentle, but she is not naive when it comes to love.In reality, they are without a doubt one of the loveliest pairs I've ever seen.
8. Belldandy
Anime: Ah! My Goddess
IMDb Rating: 7.4
Streaming Platform: Funimation and Amazon
In every sense of the term, Belldandy is an actual goddess. Promising to fulfill Keiichi Morisato's desire leads to his longing for her to stay by his side.
Belldandy treats everyone, & I emphasize everyone with kindness, patience, and warmth. She's lovely in almost every way, and she has an angelic voice that's typically unrivaled. In addition, she's always very down-to-earth and eager to forgive anyone who damages her.
I liked Belldandy best because she was always there for Keiichi, supporting him while he was down about himself and being loyal to him all through the season.
7. Rias Gremory
Anime: High school DxD.
IMDb Rating: 7.6
Streaming Platform: Netflix and Hulu.
The series is all about gods/goddesses, demons, and monsters. Issei is an angel who died and is resurrected by the devil Rias. She's the perfect girlfriend to Issei.
Rias is the dominating one in their relationship, and Issei, as her pawn, is forced to follow her about. Nevertheless, she is a source of strength, encouragement, and drive for him in any event.This is what binds them as a relationship and makes them strong.
6. Hitagi Senjougahara
Anime: Monogatari series.
IMDb Rating: 8.6
Streaming Platform: Crunchyroll and Netflix.
Hitagi Is Koyomi's True Lover of his life. Also, Hitagi Senjougahara isn't a tsundere or a yandere in the traditional sense. According to her admission, she is both. However, she qualifies as a kuudere.
Hitagi proclaimed her love for Kayomi after saving her from the Big Rock Crabs, a past appearance that stole her weight off, and the two started to date and get stuck with each other.
5. Utena
Anime: Revolutionary Girl Utena
IMDb Rating: 8.1
Streaming Platform: Google play movies, Prime and Funimation.
Revolutionary Girl's Utena aspires to be a goddess, and that she is, according to Anthy Himemiya. Utena understands how terrible it is to apprehend Anthy after gaining her as a reward in a sequence of blade duels and resolves to find a method to rescue her from the position of Rose Bride.
Throughout the series, Utena is a brave and moral girl who defends Anthy.
4. Usagi Tsukino
Anime: Sailor moon
IMDb Rating: 7.6
Streaming Platform: Hulu, Netflix, and Amazon Prime.
Sailor Moon, better known as Usagi Tsukino, is a heroine who strives for goodness and love in her life. She hails from the Moon Kingdom, a civilization on the Moon.
Usagi is on our list because she is encouraging, offers a lovely moniker, works hard to make time, and makes you know she loves his partner.
3. Asuna Yuuki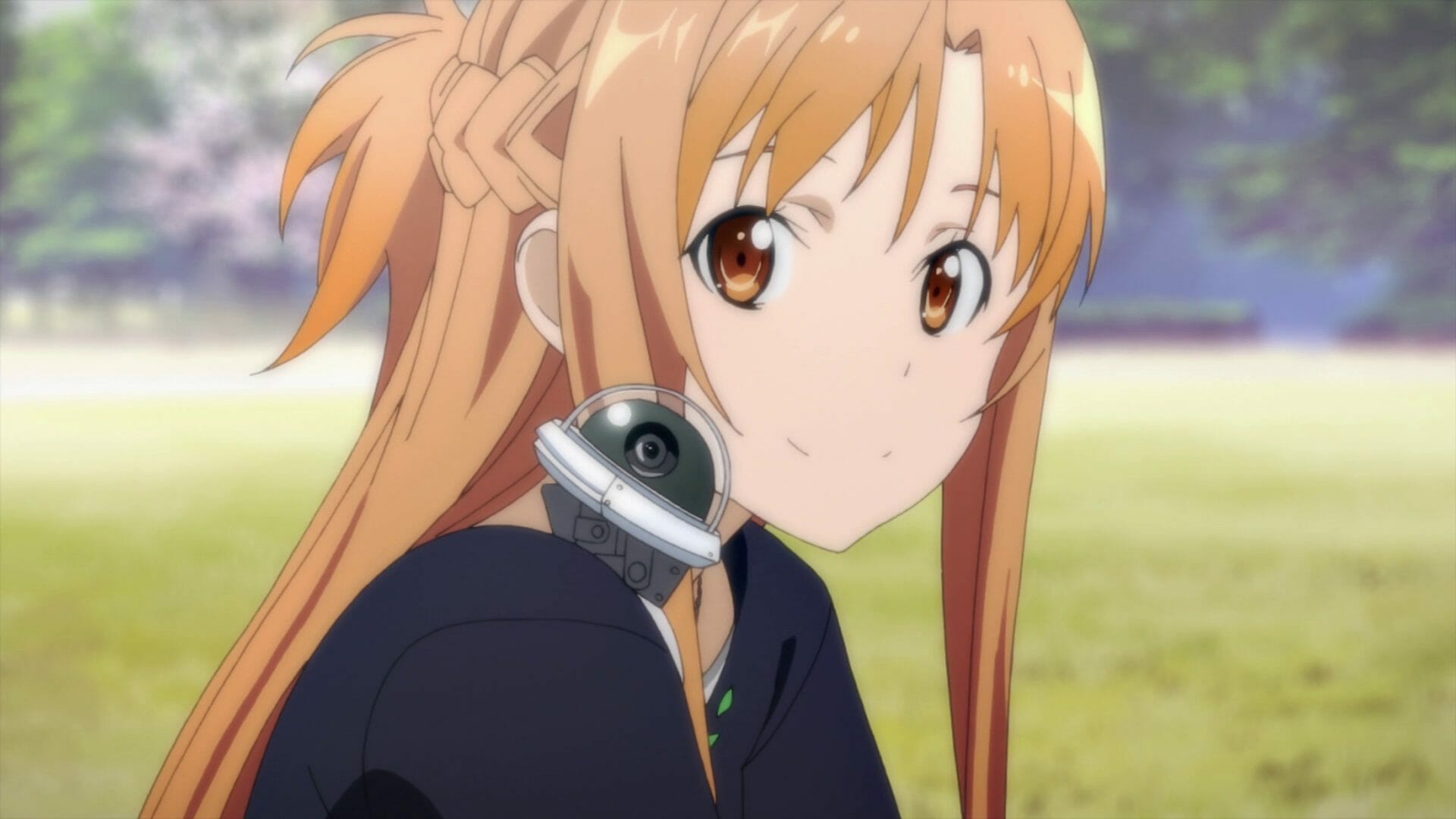 Anime: Sword art online
IMDb Rating: 7.5
Streaming Platform: Hulu, Netflix, and Crunchyroll.
Asuna Yuuki (sword art) is the main character of this series.Asuna Yuuki (sword art) is a confident, good friend and girlfriend. She can be self-sufficient, yet she prefers to have a stable base. Because of her sword's talents, Yuuki(sword art online) earns the title "Lighting Flash."
With the crowd around him, Yuuki(sword art online) is a loyal girlfriend to Kirito in actuality, regardless of her combat skills.
2. Misa Amane
Anime: Death note
IMDb Rating: 9.0
Streaming Platform: Netflix, Hulu, and Amazon Prime.
Misa Amane (death note) is a charming, happy, effervescent celebrity with yandere traits and a taste for all things goth. She regards Light being her rescuer after going through a sad event at an early age.
Misa Amane (death note) is one of the ladies who adore unconditionally, placing more value on her boyfriend, Light Yagami she worries about, than the rest of the world. Her acts are indeed propelled and driven by affection alone, and she is willing to put her life at stake for her relationship.
1. Mai Sakurajima
Anime: Rascal Does not dream of Bunny girl senpai
IMDb Rating: 8.5
Streaming Platform: Hulu and Netflix.
Mai Sakurajima is one of the main characters of the series "Rascal does not dream of bunny girl senpai" and is one of the best anime girlfriends.
Sakuta (the boyfriend character) had an odd encounter with Mai. He sees her wandering around a library disguised as a bunny chick. Despite her odd costume, Mai receives little attention from anyone except Sakuta and develops true feelings.