Are you looking for some solid Kamisama Kiss best anime suggestions? One of the best shoujo anime series available, Kamisama Kiss, is set against the stunningly alluring backdrop of Japanese culture.
Since it's such a good T.V. show, let's use your votes to determine which anime are the greatest, with similar themes to Kamisama Kiss.
These are some other anime that, in terms of tone, genre, characters, animation style, Reverse Harem, and other factors, are comparable to Kamisama Kiss (Kamisama Hajimemashita). 
The male and female protagonists are both of different species, so Inuyasha and Kamisama Kiss are pretty similar. Humans and demons are involved in Kagome and Inuyasha's relationship, whereas humans and yokai are involved in Nanami Momozono and Tomoe's.
This distinction undoubtedly affects the romance plots of both series, but Kamisama Kiss anime more so. Viewers of Kamisama Kiss should also check out well-known romantic series like Kimi ni Todoke, Lovely Complex, and Shugo Chara! 
When you've enjoyed Kamisama Kiss, what should you watch? Don't forget to vote up the anime you think other Kamisama Kiss (Kamisama Hajimemashita) lovers should watch from the list below.
1. Kami-Chu! The Goddess Is A Middle School Student
Director: Koji Masunari

Writer: Hideyuki Kurata

Characters: Yurie Hitotsubashi, Matsuri Saegusa, Mitsue Shijo, Miko Saegusa, Kenji Ninomiya, Yashima-sama.

IMDb: 7.1/10

Platforms: Prime Video
'Kami-Chu! This excellent slice-of-life animation is called The Goddess is a High School Student. It takes place in the 1980s and centers on the life of Yurie Hitotsubashi, a familiar school girl from Japan's coastal city of Onomichi. Like most people her age, her only concerns in life are her upcoming exams plus her crush on a man named Keji, who isn't even aware of her. 
Yurie abruptly informs her buddy Mitsue that she has transformed into a Goddess one day. When Matsuri learns about it, he sees a chance to advertise the Shinto Shrine that his family owns. Yurie will somehow take the place of the city's native deity in Matsuri's grand scheme to draw everyone to his shrine.
However, Yurie might already be in serious difficulty since she now has to attend god meetings, listen to the prayers of the "humans" around her, encounter aliens, grant the requests of those who look up to her and lift the curses placed on the defenseless. Additionally, she needs to attend class in good faith and find a way to have her crush Kenji notice her.
2. Princess Tutu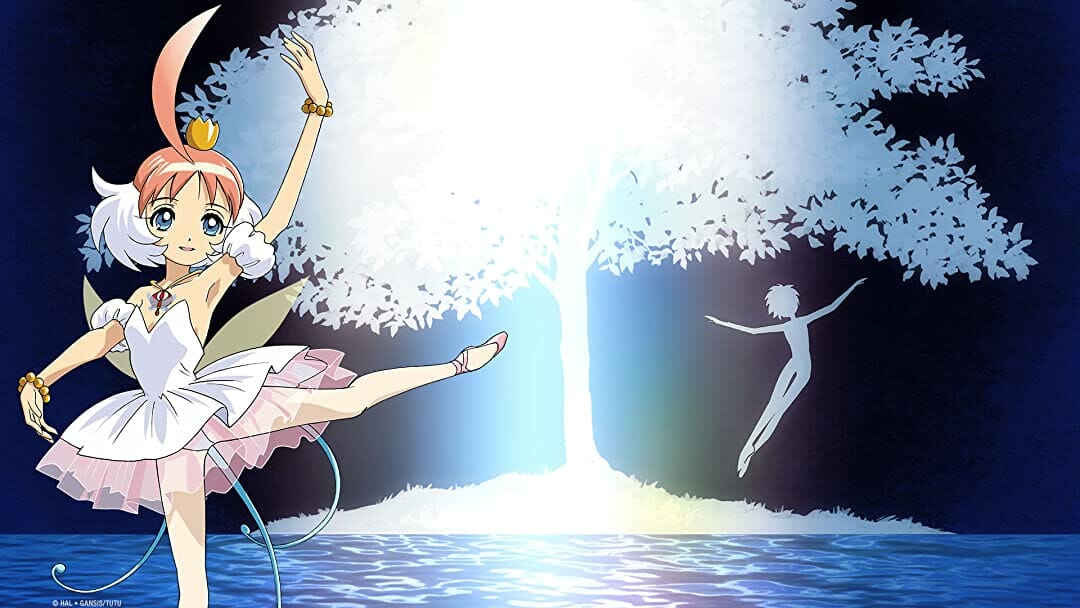 Director: Junichi Sato

Writer: Michiko Yokote

Characters: Princess Kraehe, Duck, Fakir, Mytho, Autor, Uzura, Femio.

IMDb: 8.1/10

Platforms: Amazon Prime Video
Tutus start out sucking, then transform into humans. Some magical girls have emerged straight from the pages of novels. She is Ahiru's kid and resides in a magical environment with things like a catwalk. 
Princess Tutu, a great ballet dancer who calms tension and stress, is a character that Ahiru can transform into. She is ready to participate in side quests to identify her favorite prince. The heart that was purposefully destroyed to seal Raven's Nest will, after that, be returned.
3. Natsume's Book Of Friends
Director: Takahiro Omori

Writer: Yuki midorikawa

Characters: Seiji Matoba, Shuuichi Natori, Takashi Natsume, Madara.

IMDb: 8.1/10

Platforms: Funimation and Crunchyroll, Netflix.
One moving anime that won't soon be forgotten is Natsume Yuujinchou. This anime, which has the same name as a very well-known manga by Yuki Midorikawa, centers on the lives and mysteries of Takashi Natsume, a 15-year-old kid. Since his youngest childhood, some ghosts have pursued him called the youkai.
He received the Book of Friends, which lists all the youkai that his grandma has ever captured, as an inheritance from her after she passed away. Takashi now possesses the Book of Friends and has been given the ability to command the animals.
Takashi has specific other issues unrelated to all boys' school, family, or friends, unlike most teenagers his age. The only company he has is Madara, a tiny non-human creature who describes himself as his protector. He only wants peace from the ghosts that always accompany him.
4. Into The Forest Of Fireflies' Light
Director: Takahiro Omori

Writer: Yuki Midorikawa

Characters: Takegawa Hotaru, Tree Hand, Shadow, Ryota, Gin.

IMDb: 7.8/10

Platforms: Prime Video
One of the most endearing anime you'll ever watch is "Into the Forest of Fireflies' Light." Colors, music, a serene rural setting, and a moving tale create an animation that will stay with you long after you've finished watching it. The story revolves around Hotaru, a 6-year-old girl who gets forgotten in the bush one day and meets Gin, a masked forest spirit. 
Gin asks them never to return as she is being led out of the woodland. But Hotaru keeps returning to see him, and as the years pass, she develops into a stunning young lady. With time, Gin and Hotaru become close and even start to love one another. But will their love overcome their separation despite the distance?
5. Kamikaze Kaitou Jeanne
Director: Atsutoshi Umezawa

Writer: Sukehiro Tomita

Characters: Maron Kusakabe, Chiaki Nagoya, Finn Fish, Noin Claude, Yamato.

IMDb: 7.3/10

Platforms: Crunchyroll
When Jeanne, a Japanese girl, learns she is one of Jeanne Arce's reincarnations, she sets out on a journey to eradicate evil and works of angelic art. T he main female lead of Kamikaze Kaitou Jeanne is similar to Nanami. 
She's an elementary school student who might seem like any other girl to you, but she might be Jeanne's reincarnation.
Nanami also seems typical for a human being. Both can communicate with supernatural beings despite being adopted or abandoned by their parents. Both shows' main leads are robust, attractive males. He wins the heroine's heart.
6. ABCs Of Love
Director: Toru Takahashi

Writer: Morohe Yoshida

Characters: Inari Fushimi, Koji Tanbabashi, Toka Fushimi, Akemi Sumizome, Keiko Sanjo, Chika Marutamachi.

IMDb: 6.8/10

Platforms: Funimation
Inari Fushimi is a sexy, introverted girl with no particular abilities. She is essentially an average student, even in her field of study. She is considerate and considerate of others. Inari is also constantly willing to assist others.
The story "ABCs of Love" begins when Inari chooses to take a quicker way to school and, in the process, helps a fox who is having a difficult time crossing the river. The deity at a local shrine granted Inari's wish after being moved by her kindness. Even though the goddess wants to reward Inari for her excellent efforts, her request makes things worse for her.
To make up for it, the goddess allows her to change into any shape she wishes, allowing her to be whomever she wants. Inari now embarks on an adventure where she must overcome her fear of other supernatural entities and find the courage to express her love to her high-school sweetheart.
7. Gingitsune: Messenger Fox Of The Gods
Director: Shin Misawa

Writer: Hiroshi Yamaguchi

Characters: Makoto Saeki, Gintaro, Tatsuo Saeki, Haru, Yumi Ikegami, Hiwako Funabashi, Kinjirō

IMDb: 7.4/10

Platforms: Crunchyroll
One of the numerous well-known supernatural Slice of Life anime, Gingitune, centers on Makoto, whose ghost frogs have continued to watch over the Inari Temple in Eda. Only one individual can view this supernatural agent, and Makoto currently seems to be the chosen one in light of his mother's passing. 
Kintaro and Makoto are committed to making lifelong friendships and assisting those in need. The "Gingitsune" merely blurs the fine line between reality and fiction and displays the modern-day fantasy world, which is straightforward and exquisite.
8. Snow White With Red Hair
Director: Masahiro Ando

Writer: Deko Akao

Characters: Zen Wistaria, Kiki Seiran, Raji Shenazard, Mihaya, Shirayuki, Mitsuhide.

IMDb: 7.7/10

Platforms: Hulu
Akagami no Shirayuki-Hime would be the ideal complement to Kamisama Kiss. 
A cheery young herbalist from the Tanbarun Kingdom, Shirayuki has red hair. When she attracts the prince of Tanbarun's unwanted attention, and he demands that she become his concubine, her life is abruptly turned upside down. She declines, cuts her hair, and runs away to the nearby Kingdom of Clarines. This anime is similar like Kamisama Kiss.
Shirayuki, who is hiding, comes across Zed, a prince who was poisoned by an apple that was meant for her. She swiftly assists the prince thanks to her expertise in herbs. She ultimately decides to accompany the prince on his return to his Kingdom while pursuing her goal of becoming a royal herbalist without Zen's assistance.
9. Ookami Shoujo To Kuro Ouji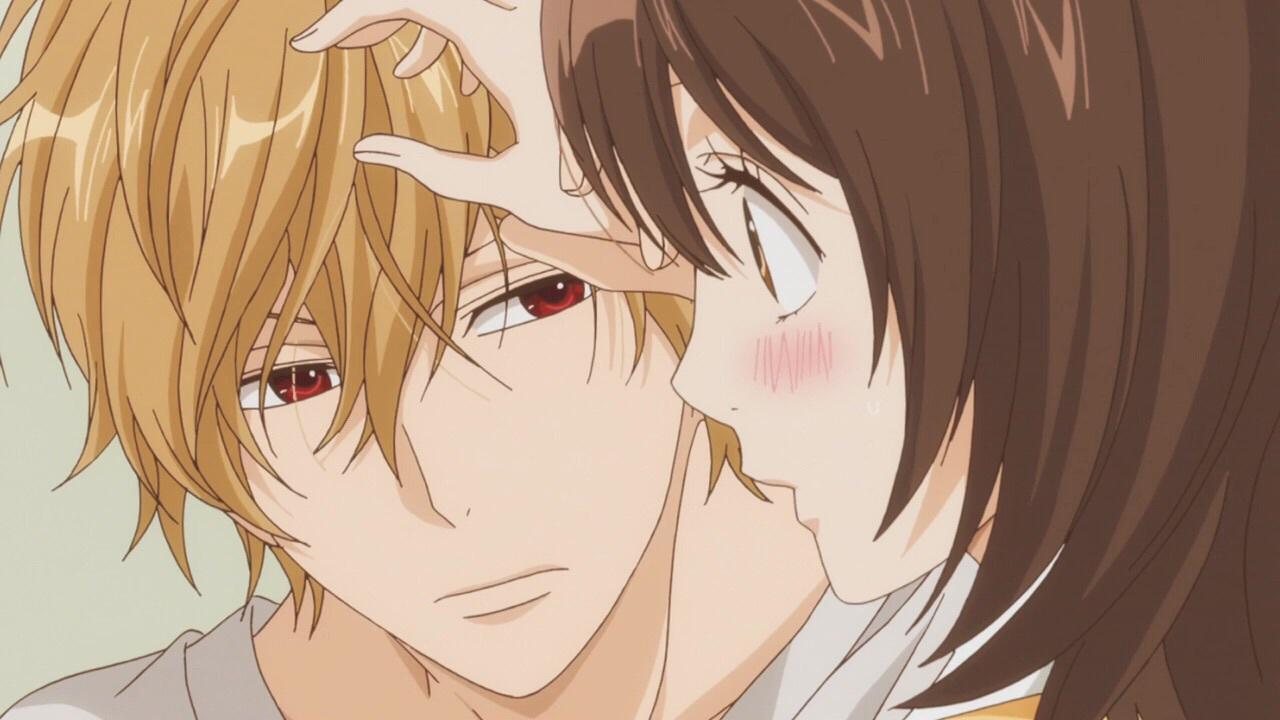 Director: Ryuichi Hiroki

Writer: Yukiko Manabe

Characters: Erika Shinohara, Kyouya Sata, Nozomi Kamiya, Aki Tezuka.

IMDb: 7/10

Platforms: Netflix
After appearing in pictures of a beautiful girl, Erika Shinohara became entangled in a web of falsehoods. Unfortunately, the popular kiyouyi Sata, who attends the same school as her, is the only attractive guy who has her. 
The emotional roller coaster of trying to be a pair, getting to know one another, and falling in love starts right now. Both stories revolve around a happy-go-lucky girl who clashes with a nasty female who torments her despite her obvious attraction. Discover Cutery on Kindle by Ookami Shoujo to Kuro Ouji!
10. Stray God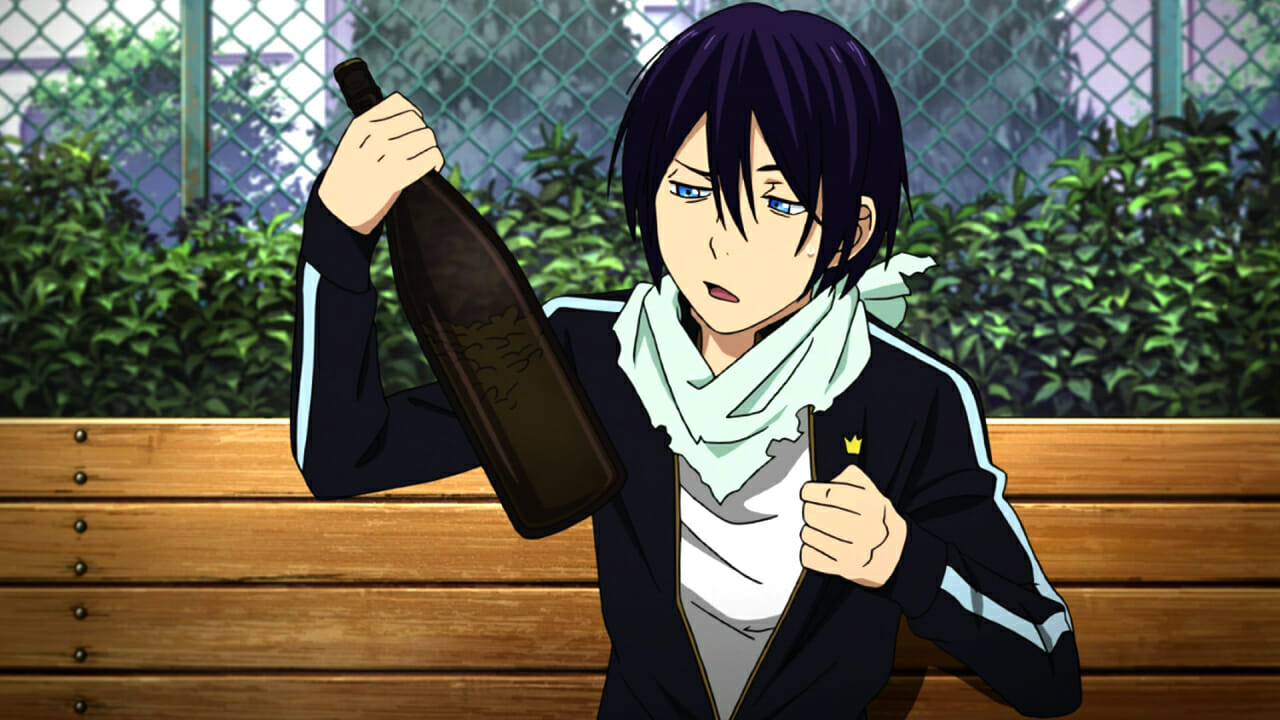 Director: Adam Gascho

Writer: Adachitoka

Characters: Osamu Dazai, Naomi Tanizaki, Atsushi Nakajima, Chuuya Nakahara.

IMDb: 5.7/10

Platforms: Netflix
A deity you never met, Yato. He's trying to get noticed. The shrine is currently empty. Yato God will assist you if someone cannot contact help and his phone number appears in red. Calling this number will be of assistance. However, despite his tireless efforts to spread the word, very few people know him.
Like any other person, he works at a low-paying job, and his assistant eventually grows weary of his mistakes. Yato begins cursing his existence as a god as she abandons him to his agony. 
But one day, a girl by the name of Hiyori saves him from a vehicle accident and takes the blow for him, changing the course of his destiny. Although she lives, her soul departs from her body.
She begs Yato to aid her in returning to her human form, but to do so, Yato needs to locate a new assistant. Yato and Hiyori embark on a trip together in search of a new helper for this "Stray God" so that they might both experience some good in their life once more.
11. Inu X Boku S.S.
Director: Naokatsu Tsuda

Writer: Toshizo Nemoto

Characters: Soshi Miketsukami, Ririchiyo Shirakiin, Karuta Roromiya, Rensho Sorinozuka, Banri Watanuki.

IMDb: 7.4/10

Platforms: Prime video and Crunchyroll.
Ririchiyo Shirakiin, a 15-year-old spoiled rich and uncharacteristically young girl, a high school girl, despises being so reliant on her safe, royal surroundings. She decides to change that and departs from her opulent surroundings to move into a home she can secure thanks to her childhood pals.
The socially shy Ririchiyo soon learns that the Maison de Ayakashi, where he is staying, is home to some strange creatures. Every single animal that resides there is just half human. This anime is similar like Kamisama Kiss.
However, these are only half of her issues because she soon has to share a residence with a charming but incredibly needy secret agent, making matters worse for her.
She has what it takes to survive outside of her comfort zone with a new school, new town, and a whole new group of bizarre creatures? Compared to the fox demon, the male lead in InuxBoku, the fox demon in Kamisama is hot-tempered and less appropriate. Same theme high school female students like kamisama kiss.
12. Fruits Basket
Director: Yoshihide Ibata

Writer: Taku Kishimoto

Characters: Akito Sohma, Tohru Honda, Kyo sohma, Yuki Sohma, Shigure Sohma.

IMDb: 8.6/10

Platforms: Funimation
Torru, a 16-year-old teenager female lead leads a horrible life. She is compelled to move in with her grandparents after her mother's death in a car accident. But when her grandfather's house is refurbished, she quickly runs out of options. She tells him she will stay with some friends but ends up moving into a tent instead. 
One day, when she gets home from school, she discovers that her sole "Home," her tent, has been destroyed by a landslide. When the Souma siblings from her school learn about her predicament, they invite her to stay with them temporarily. 
Fruits Basket A dedicated high school student who was abandoned ends up residing in a home with handsome boys who are animal-possessed. She accepts it out of desperation, but when she gets there, she learns the brothers have been keeping a secret from the public.
When hugged by an opposite-sex Souma, the person transforms into a Chinese zodiac sign. Now that she is in this brand-new magical world, she must learn to deal with this and get ready for what is ahead. The same director filmed kamisama kiss and fruits basket. Fruits basket is an amazing anime like kamisama kiss, both having a homeless female lead.
13. Kaichou Wa Maid Sama
Director: Hiroaki Sakurai

Writer: Mamiko Ikeda

Characters: Takumi Usui, Misaki Ayuzawa, Igarashi Tora, Hinata Shintani, Hanazono Sakura.

IMDb: 7.9/10

Platforms: Hulu
Misaki Ayuzawa, an accomplished Aikido practitioner, has been chosen as the school's first female council president. Until recently, the institution had been exclusively for guys. Many of her disciplinary targets refer to her as the "Demon President" due to the severity of her techniques for upholding discipline in the school, which are effective. 
However, Misaki's life in maid sama anime is not as ideal as it might appear in school, and she returns to a low-income family every day. She also works as a component housekeeper at a maid cafe to help her make ends meet.
She has managed to conceal this information from her classmates until one day, the new student in school goes into the maid café and busts her. 
Now he had two options: he could use this to ruin her reputation at school entirely or take advantage of it to build a stronger relationship with the young, likable characters and attractive school president. A Kaichou Wa Maid Sama is good anime. Has strong female leads and handsome bishounen.
14. Noragami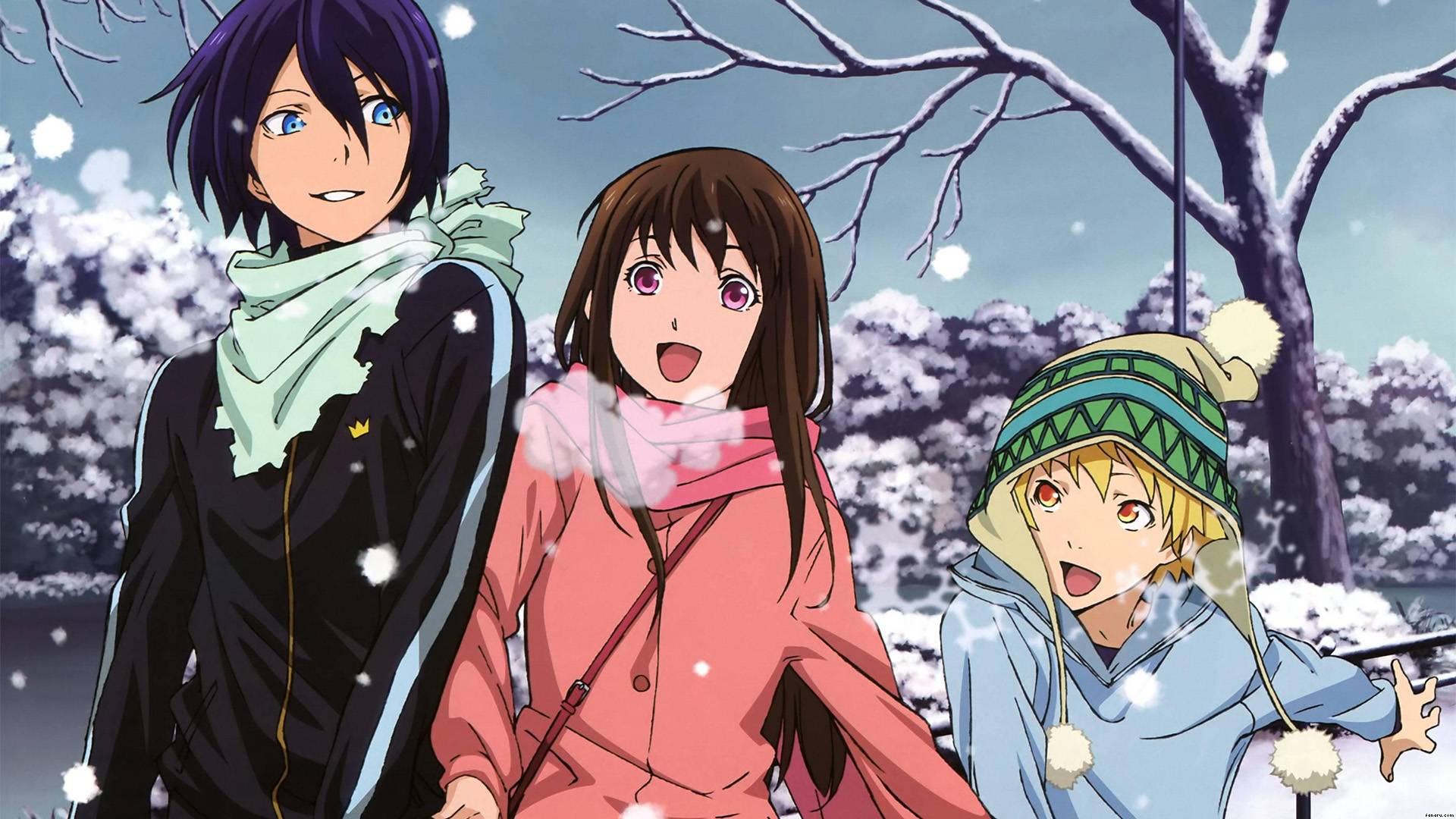 Director: Kotaro Tamura

Writer: Adachitoka

Characters: Yukine, Yato, Hiyori Iki, Kofuku, Daikoku, Kazuma, Bishamon, Nora.

IMDb: 8/10

Platforms: Hulu and Disney+
It follows Yoto, one of the self-proclaimed gods, through his mythical life. If someone is having problems calling, please do so at the red-circled numbers so that the Yota land god can help. Yato has a small number of supporters. 
Until the gun partner becomes angry with him and departs, his partner begins dragging himself between locations. Yato is frustrated with the circumstance and is just starting to consider it when Hiyori, a lovely little girl, saves his life in this anime like kiss.
Yato urges Hiyari to return after his weapon partner is left for the odd jobs. A hilarious one has romantic comedy results from the two main characters falling in love in Noragami, and she soon gets into adventures with monsters having mysterious past; an amusing that uses the same pattern as Kamisama Kiss.
15. Zakuro 
Director: Chiaki Kon

Writer: Mari Okada

Characters: Takatoshi Hanadate, Kushimatsu, Zakuro, Byakuroku, Bonbori.

IMDb: 6.7/10

Platforms: Crunchyroll
A Lieutenant by the name of Kei Agemaki, a strong female lead, is responsible for coexisting and dealing with the youkai ladies of the Minister of Spirit Affairs in a world where things are deteriorating rapidly. The issue is that he is terrified of paranormal entities and that this is his worst nightmare. This is a romantic comedy with a leading female protagonist.
But for him and the other cops to properly investigate these supernatural cases that have been given to them, they will have to get along with the fox spirit and four maidens: Zakuro, Susukihotaru, Hoozuki, and Bonbori.
16. InuYasha
Director: Masashi Ikeda

Writer: Rumiko Takahashi

Characters: Inuyasha, Miroku, Kikyo, Naraku, Koga, Shippo.

IMDb: 7.9/10

Platforms: Hulu
That doesn't always work well when the demon takes control of you; sometimes, it just gets stuck. In a highly challenging situation, Kagome Higurashi experiences her lowest moment. During the Sengoku Period, she was not teleported to Japan 500 years in the future. She develops a wish-granting diamond that the demons are also after. 
However, it breaks down during a battle with a demon, and Higurashi tries to analyze a dog demon, also a human-hybrid. The adorable pair now starts looking for the fragments of this jewel to prevent their theft by unauthorized parties. This is one of the popular anime like kamisama.
17. Ouran High School Host Club
Director: Takuya Igarashi

Writer: Bisco Hatori

Characters: Kyoya Ootori, Tamaki Suoh, Haruhi Fujioka, Kaoru Hitachiin, Ritsu Kasanoda.

IMDb: 8.2/10

Platforms: Netflix
The protagonist of the Harem anime like kamisama "Ouran High School Host Club" from Bones Studios is Haruhi Fujioka. As a fresh student of a co-ed school, Harushi focuses solely on doing well at school. She comes across some boys who identify as "Ouran High School Host Club" members one day as she searches for a quiet area to study. 
While rushing out of the room, she accidentally breaks an eight million yen vase. Haruhi enters Music Room by accident. She is consequently compelled to assist the Host Club by acting as their errand boy. The boys and Haruhi develop tighter friendships due to their fortuitous encounter, and she quickly joins their group.
18. Yona Of The Dawn
Director: Kazuhiro Yoneda

Writer: Mizuho Kusanagi

Characters: Hak Son, Shin Ah, Jae Ha, Ki Ja, Yona.

IMDb: 8/10

Platforms: Funimation and Hulu
Yona, a well-liked princess of the Kouka father's Kingdom from the neighboring country with the most gratifying desires, is the focus of the knight anime. The female main character spends her time peacefully, oblivious to all her problems. However, since the king was assassinated, the peace hasn't lasted. 
Yona's feelings get more unsettling as her dear relative begins to betray her. Yona has no choice but to flee with her childhood friend from her home, only to be met by her bodyguards. She observes what happens when she first enters her preferred nation. She is pretty shocked because it is not at all what she anticipated. Similar themes like kamisama kiss.
19. Special A (S.A.)
Director: Miyao

Writer: Maki Minami

Characters: Hikari Hanazono, Tadashi Karino, Yahiro Saiga, Megumi Yamamoto, Ryuu Tsuji.

IMDb: 7.2/10

Platforms: Hulu and Amazon Prime
The two characters in the rom-com anime "Special A" are named Hikari & Kei, and they have been rivals in everything from athletics to academics since they were little. To compete against Kei and at least once defeat him, Hikari even enrolls at the same school as Kei. Kei, however, develops a crush on her and has a different perspective on her.
In the fog of their competition, the two rise to the top rank holders in the academy and soon join the group known as "Special A." All of the top kids at the school participate in this group and go because of their own unique experiences of friendship, fierce competition, and love.
20. Kakuriyo: Bed And Breakfast For Spirits
Director: Yoshiko Okuda

Writer: Tomoko Konparu

Characters: Ginji, Oodanna, Aoi Tsubaki, Ranmaru, Oryou, Shizuna.

IMDb: 7.5/10

Platforms: Funimation and Crunchyroll
Gonzo Studios, the company behind "Afro Samurai Anime" and "Hellsing," is the creator of the anime "Kakuriyo: Bed and Breakfast for Spirits." Aoi, a college student who can see Ayakashi, is the main character. One day, a demon emerges out of nowhere and urges her to wed him to pay back the amount her grandfather owed him. 
She declines the offer and seeks employment elsewhere to pay off the debt. But when she chooses to feed a mysterious Ayakashi who is dozing in front of a temple, her life takes an abrupt turn. He abducts her and takes her to the Hidden Realm, home of the Ayakashi. This anime is based on Japanese mythology.
21. Meiji Tokyo Renka
Mei Ayazuki, a high school student, met a magician named Charlie who used magic to take her to a time in the past where ghosts existed one night with a red full moon. There, she discovers that she is a Tamayori, a being with the ability to see ghosts.
She meets seven well-known historical figures of Japan thanks to the magician Charlie, including Ougai Mori, Yakuma Koizumi, Otojirou Kawakami, Shunsou Hishida, Gorou Fujita, Kyouka Izumi, and Tousuke Iwasaki.
She develops different feelings for them as she spends more time with them, and she soon falls in love. Who is the one she falls in love with out of the seven? Will she be able to return to her own time somehow?
22. Wolf Girl and Black Prince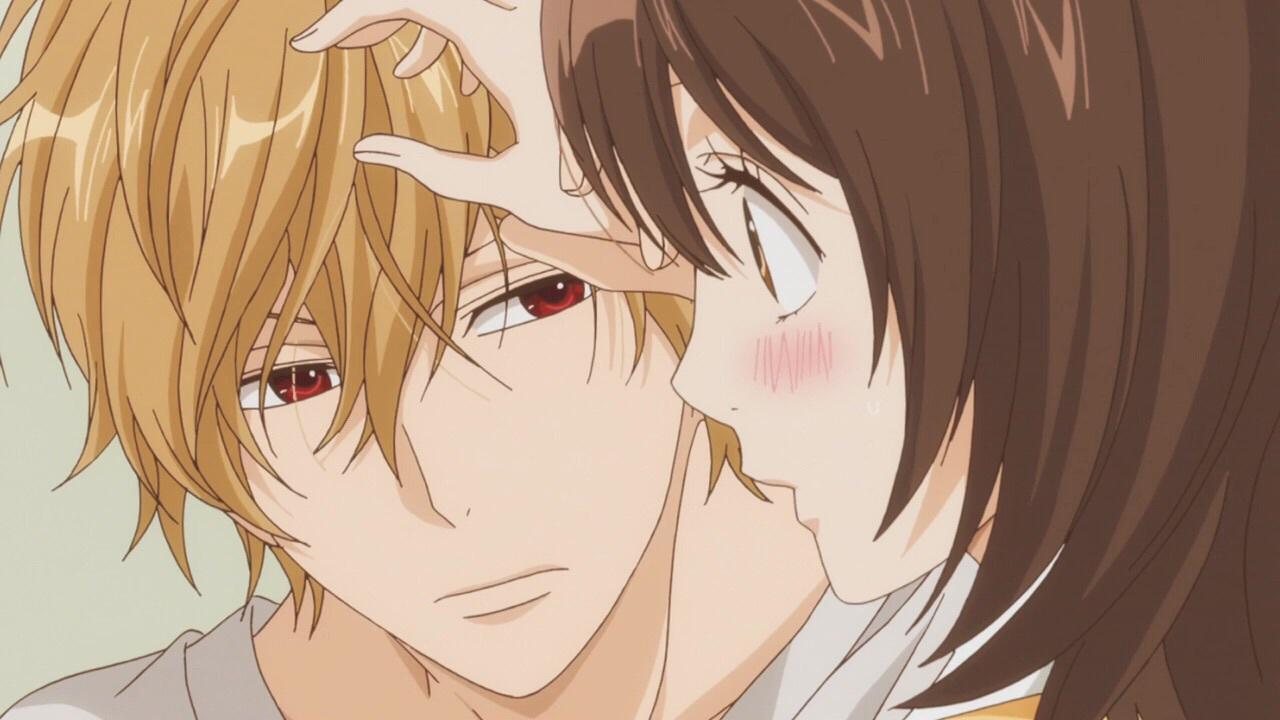 At her new high school, Erika has recently made some new friends, and she wants to gain their respect. As a result, she quickly takes a picture of a stranger to show when they ask if she has a boyfriend. However, that stranger turns out to be Kyouya Sata, the most popular boy in the school.
Kyouya agrees to help her after she explains her situation to him so that her friends won't learn the truth, but she soon learns that he is a sadist who wants to turn her into his "dog."
What will now transpire with Erika? Will her deceit be revealed? Is Kyouya really just a shady character, or is there more to him?
23. Akatsuki No Yona
She is forced to flee with her childhood friend after her father, the king of Kouka, is brutally assassinated. The hard truth is that Yona must learn to fight and outsmart the forces of the new King of Kouka if she wants to reclaim her kingdom.
Both depict a determined heroine who ultimately becomes "lost" after losing her house. Additionally, both girls are surrounded by alluring men who want to defend them.
24. Akagami no Shirayuki-Hime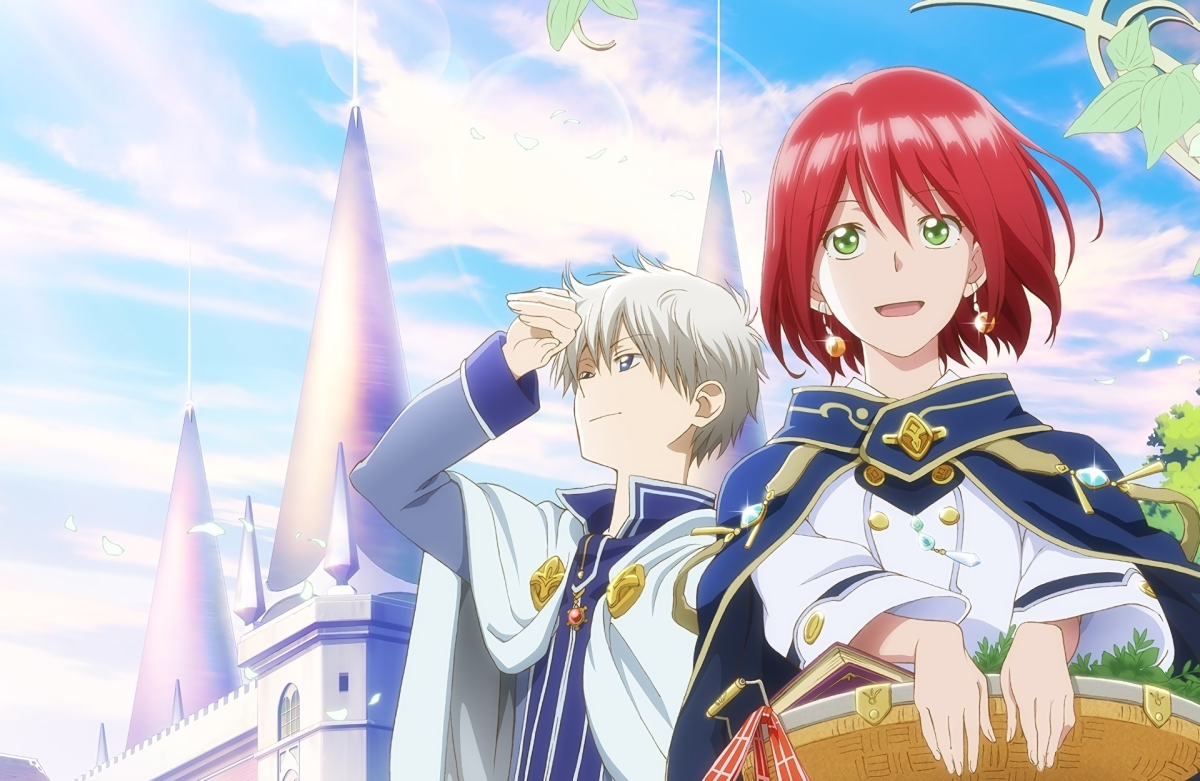 A cheerful young herbalist from the Tanbarun kingdom, Shirayuki has red hair. When she attracts the prince of Tanbarun's unwanted attention and he demands that she become his concubine, her life abruptly turns upside down. She declines, cuts her hair, and runs away to the nearby kingdom of Clarines.
Shirayuki, who is hiding, comes across Zed, a prince who was poisoned by an apple that was meant for her. She quickly assists the prince thanks to her expertise in herbs.
She ultimately decides to accompany the prince on his return to his Kingdom while pursuing her goal of becoming a court herbalist without Zen's assistance.
25. Gugure! Kokkuri-san
Although they were rather dark, the humor was great as well and managed to blend in with the rare touching moments without diminishing their significance.
Both the opening and the closing songs were perfect in every way. I'm not sure I could point out anything that I disliked about it. In addition, I believe it could be more enjoyable if it included more manga and went on longer.