Anime is something that is profoundly popular and has gathered a huge fan base across the world. The best part about Anime is that despite the unbelievable storyline, the characters seem relatable enough, and here we have the best supporting character in Anime.
Over the years, several anime characters have gained immense popularity, and some shows are known for their cast and vital character development. However, it is not only the main character that steals away the performance.
Numerous side characters have been an integral part of animes, and these supporting characters have gained a name for themselves such that the show seems incomplete without them. We have curated a list of 20 best Anime side characters whose characterization will blow away your mind.
20. Levi Ackerman: Attack on Titan
Levi Ackerman is one of the best side characters in the anime world. Though the main characters have their popularity, Levi has gained quite a lot of praise from the audience, fans, and critics for his character in Attack on Titan. Often known as Captain Levi, he is the squad captain of the Survey Corps Special Operations Squad. He is known for being the biggest protector of humans and is often seen in the uniform of the Survey Corps.
After a deadly encounter with a thunder spear that Zeke Yeager set off, Levi has many scars across his face. His character is strong and, at the same time, soft-hearted.
19. Shoto Todoroki: My Hero Academia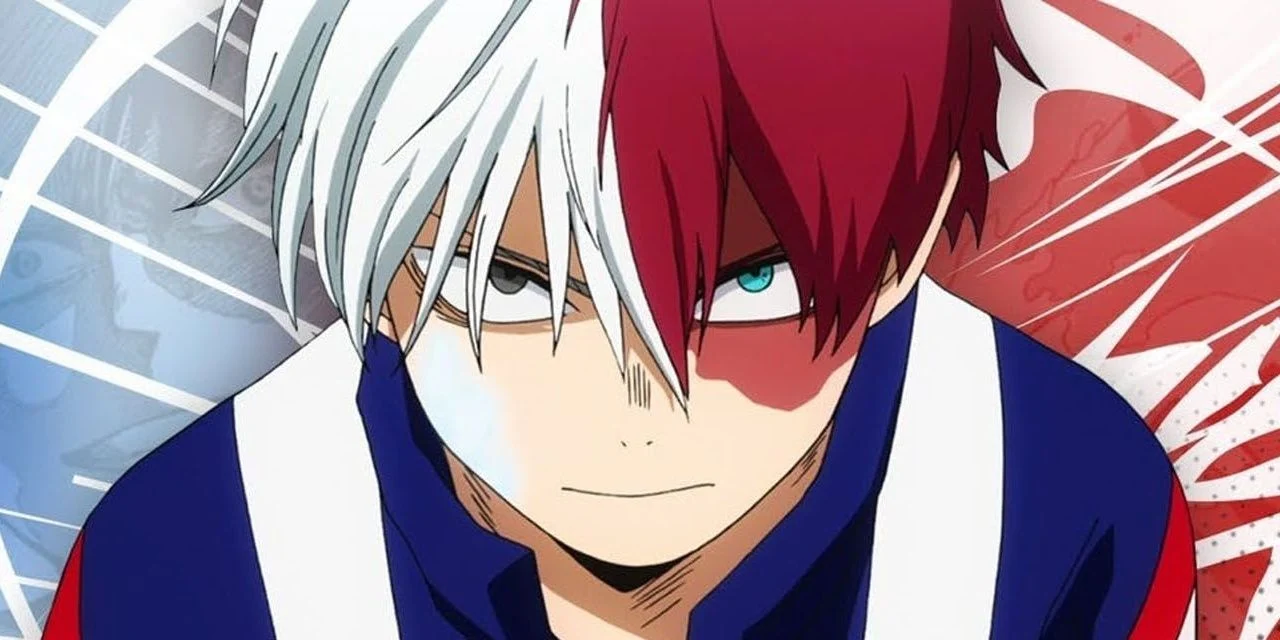 Shoto Torodoki is one of the main characters in the manga and anime series My Hero Academia. He is a superhero with qualities similar to his father, Endeavor, and his mother, Rei. Though he is often shown as separated from his brothers and sisters, Shoto is protective of them. Shoto can fire at things, freeze things simultaneously and face the consequences when overused.
He takes a stand against his father and denies using firepower after witnessing his father's abusive behavior toward his mother. However, when he fought with Izuku Midoriya, he needed to use his control more judiciously.
18. Killua Zoldyck: Hunter x Hunter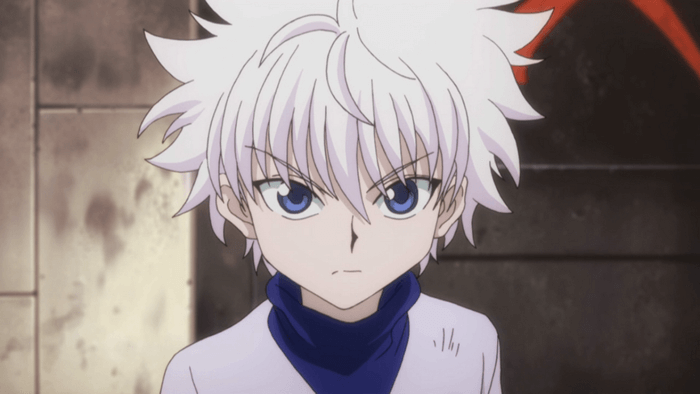 Killua Zoldyck is one of the main supporting characters of the Hunter X series and has been the fan favorite since the beginning. He is a rookie hunter born as an heir to the Zoldyck family. His best friend is Gon Freecss, and Killua often travels with Alluka Zoldyck. Killua has played essential roles in the 13th Chairman Election Arc, Chimera Ant Arc, Heavens Arena, and Green Island.
Killua Zoldyck from Hunter X is known for his accuracy and strategizing skills, and despite being young, he has confidence and maturity that is often at par with the adults.
17. Karma Akabane: Assassination Classroom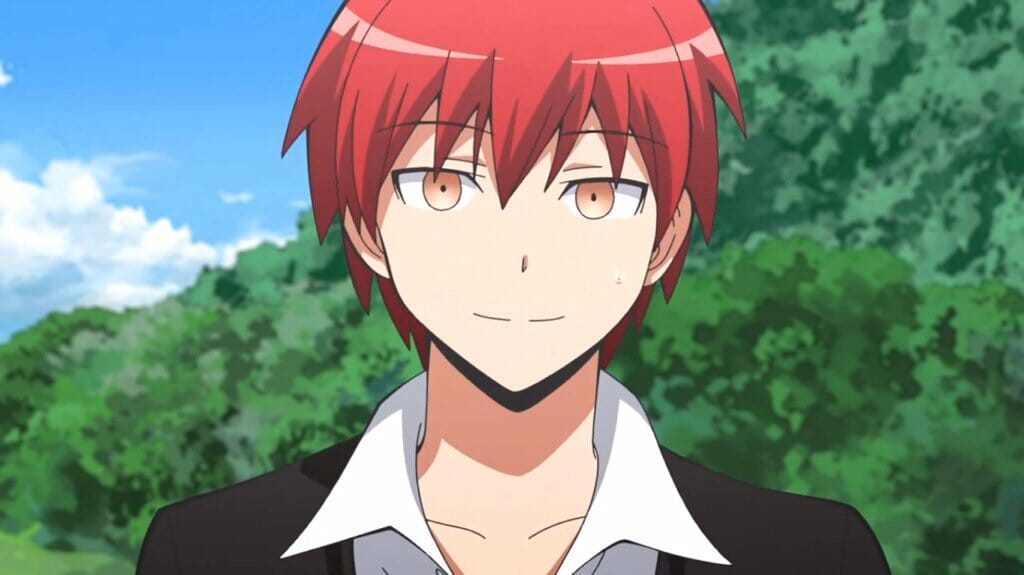 Karma Akabane is one of the main side characters, or you call him a sort of protagonist, as well as of the Assassination Classroom manga and anime series. He studies in class 3E of the Kunugigaoka Junior High School in Korosensei. He is known for his violent behavior and is quite chaotic as well.
Though dedicated to being an assassin, he has a deep hatred for the word teacher and was suspended from school after he trashed a teacher.
Though he is a friend of Nagisa, he takes pleasure in bullying and seems sadistic. But the kind of character he plays has set the bar for other characters in the series.
16.Vegeta: Dragon Ball Z
Vegeta is one of the main characters in Dragon Ball Z and the Dragon Ball Series. Though he is not the protagonist, he forms one of the main side characters with a likable character too. He is the prince of the Saiyyan race that has fallen now and is Bulma's husband. Vegeta is self-centered, ruthless, and cold-blooded, but when the time comes, he fights alongside the seven gods or the mighty warrior of the universe to protect Earth and his family.
The critics also praised Vegeta's character development; despite starting as the Dragon Ball series's main antagonist, he later becomes one of the protagonists.
15. Roy Mustang: Fullmetal Alchemist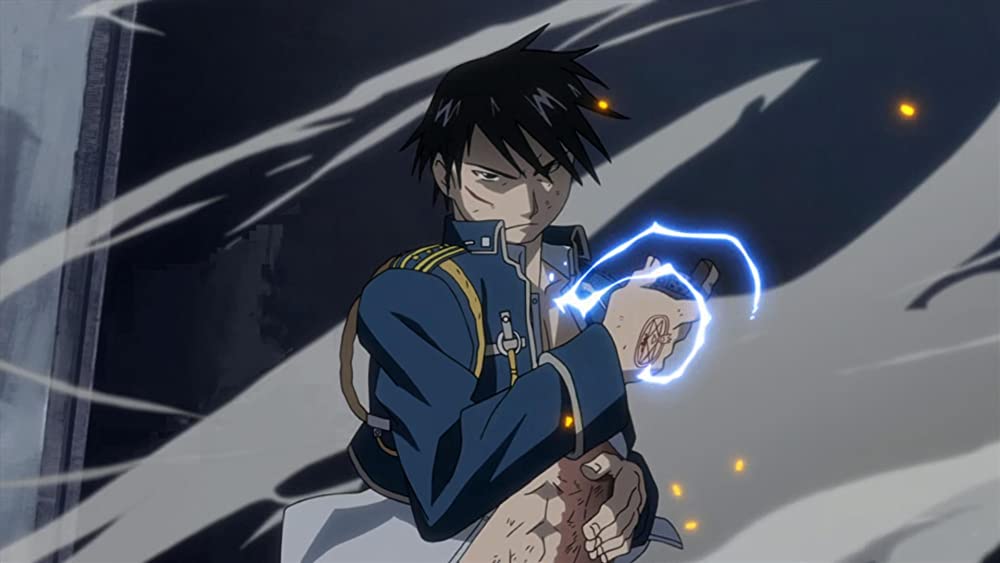 Fullmetal Alchemist Roy Mustang is one of the most lovable characters in the Fullmetal Alchemist series, both manga and Anime. He is a state alchemist of the Amestris State Military, known as 'Flame Alchemy,' as he can create fire with alchemy. He strives hard to become a leader of Amestris.
However, Mustang has a change of heart when the state military kills his best friend, and he decides to overthrow the state military. Mustang is known for his intelligence and adaptive capabilities, and being mighty in his ways makes his character excellent.
14. Future Diary: Yuno Gasai
Yuno Gasai is one of the essential anime side characters from the manga and anime series Future Diary. Yuno pretends to be an exemplary model character from school, but she has a dark side. She is a psychopathic yandere and has developed a fascination and obsession with Yukiteru Amano, the male lead character for whom she kills mercilessly.
As both Yuno and Amano are chosen for the Future Diary game by Ex Machina, many secrets are revealed, and bonds are formed between the two. Yuno has to win, but will she do it at the cost of her love is something very intriguing.
13. Death Note: L
L from the Death Note manga and anime series is one of the unique characters. He has a mysterious aura and is eccentric. He works as an international consulting detective whose identity remains discreet. Though little is known about him, L only communicated with law enforcement agencies through his assistant Watari.
He has become the best detective in the world; despite his mysterious identity, he is highly regarded worldwide for his prolific skills that have helped resolve some of the most complicated cases.
12. One Piece: Buggy The Clown
Buggy The Clown is one of the notable side characters in the One Piece anime series. He leads the Buggy Pirates group and is a former ally of the Roger Pirates. He took up the leadership of Buggy's Delivery, a pirate dispatch organization known as an arch-rival of Luffy in One Piece.
Soon after the Summit War of Marineford, he became a member of the seven warlords of the sea. He is a strong character and is one of the main highlights of many arcs in the One Piece anime series.
11. Hellish Blizzard: One Punch Man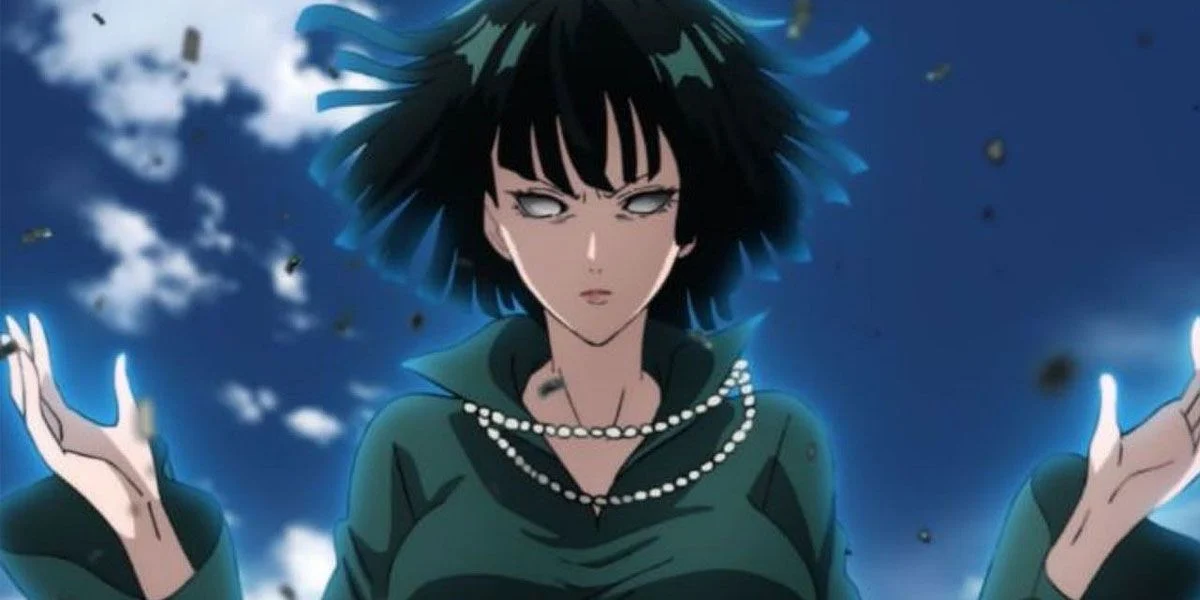 Hellish Blizzard is an antagonist but has gained massive popularity amongst the audience, and the fans love her. She is psychic and entirely motivated to work only to enhance her position in the rank systems. She also sometimes stakes her reputation to put up a fight and has to be bailed out by her elder sister.
However, she takes up the role of the protector when a Monster Association attacks the city, and her character development seems immensely pleasing.
10. The Fate Series: Saber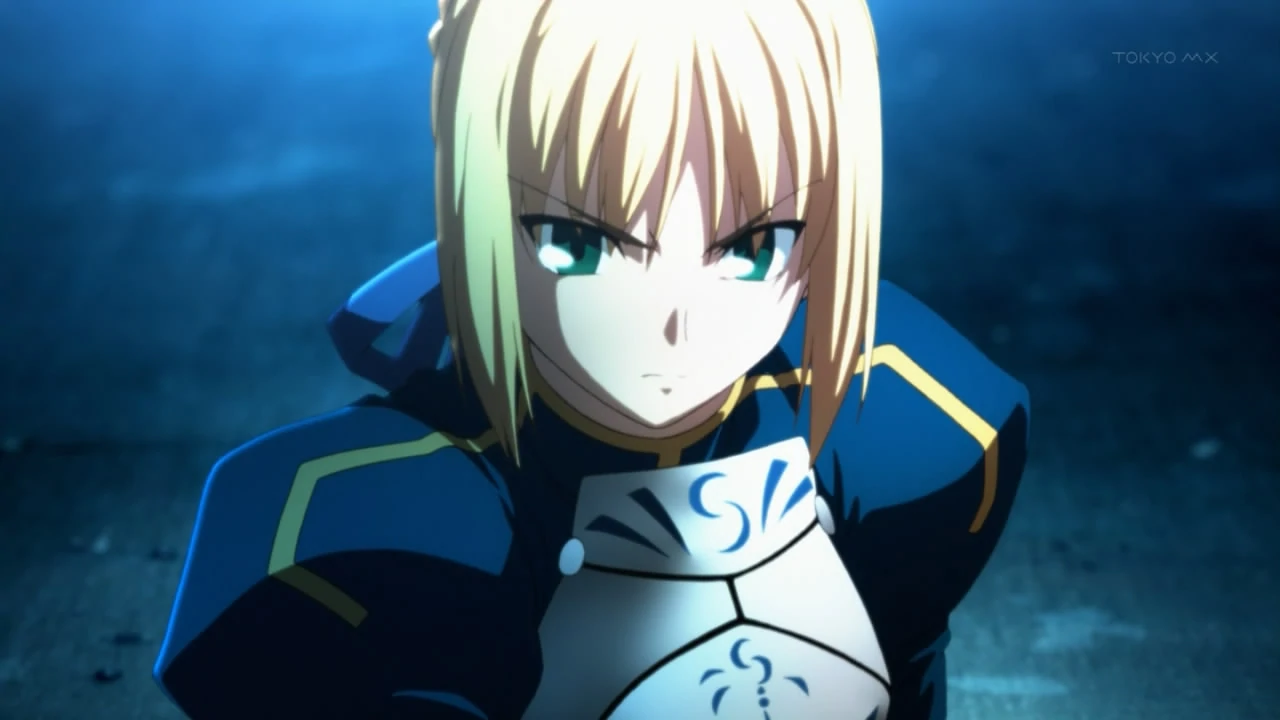 Saber is one of the three lead female characters in The Fate Series. She serves as the Saber's servant in the Kiritsugu Emiya in the Fourth holy grail war. She is later known as Saber Alter after she becomes the servant of Sakura Matou. Sakura has many talents and is known for excellently performing in every category. She is also magic resistant and is known for her extraordinary riding skills.
Saber is highly independent, reserved, and bold; her relationship with others usually depends on her actions.
9. Zenitsu: Demon Slayer
Zenitsu is one the most loved supporting character in the Anime Demon Slayer. He is known for his comic timing and is the super funniest of all the characters in the series. Being the fan favorite, Zenitsu can turn even the most difficult situations into funny ones.
However, another trait of Zenitsu is that despite being humorous, he is unstoppable when he gets a series. He becomes all-powerful and can take on the mighty enemies who would never expect such a fight from Zenitsu.
8. Genos: One Punch Man
Genos is a cyborg and one of the main supporting characters for the protagonist Saitama. Genos is an integral part of the One Punch Man anime series and has faced many things in his turbulent past that motivates him to become strong. However, Genos has never resorted to negative or evil ways to achieve his desires.
At times, Genos seems like a funny character even though he has a severe person because he remains oblivious to things around him.
7.Rei Ayanami: Neon Genesis Evangelion
Rei is the most critical second protagonist in the anime Neon Genesis Evangelion. In the beginning, very little is known about Rei, but her mysterious nature and eccentric personality have attracted quite a lot of audience attention. She is seen to develop a close bond with several characters throughout the show, including Shinji, her classmate.
Her past is kept under wraps for a long time, and the audience learns later that her story is also linked to the level of resolution.
6. Kakashi: Naruto
Kakashi is one of the main leads in the famous anime and manga series Naruto. He is a teacher of Team 7 and was a child prodigy as he was promoted as a chunin at six years; some other Ninja would take at least ten years. Kakashi joined the Anbu Black ops, a unit of the hidden leaf considered very elite.
This was achieved only by Itachi Uchiha, and when Kakashi started to rise as a powerful ninja, the rivalry between Itachi Uchiha increased.
5. Bruno Bucciarati: Jojo's Bizarre Adventure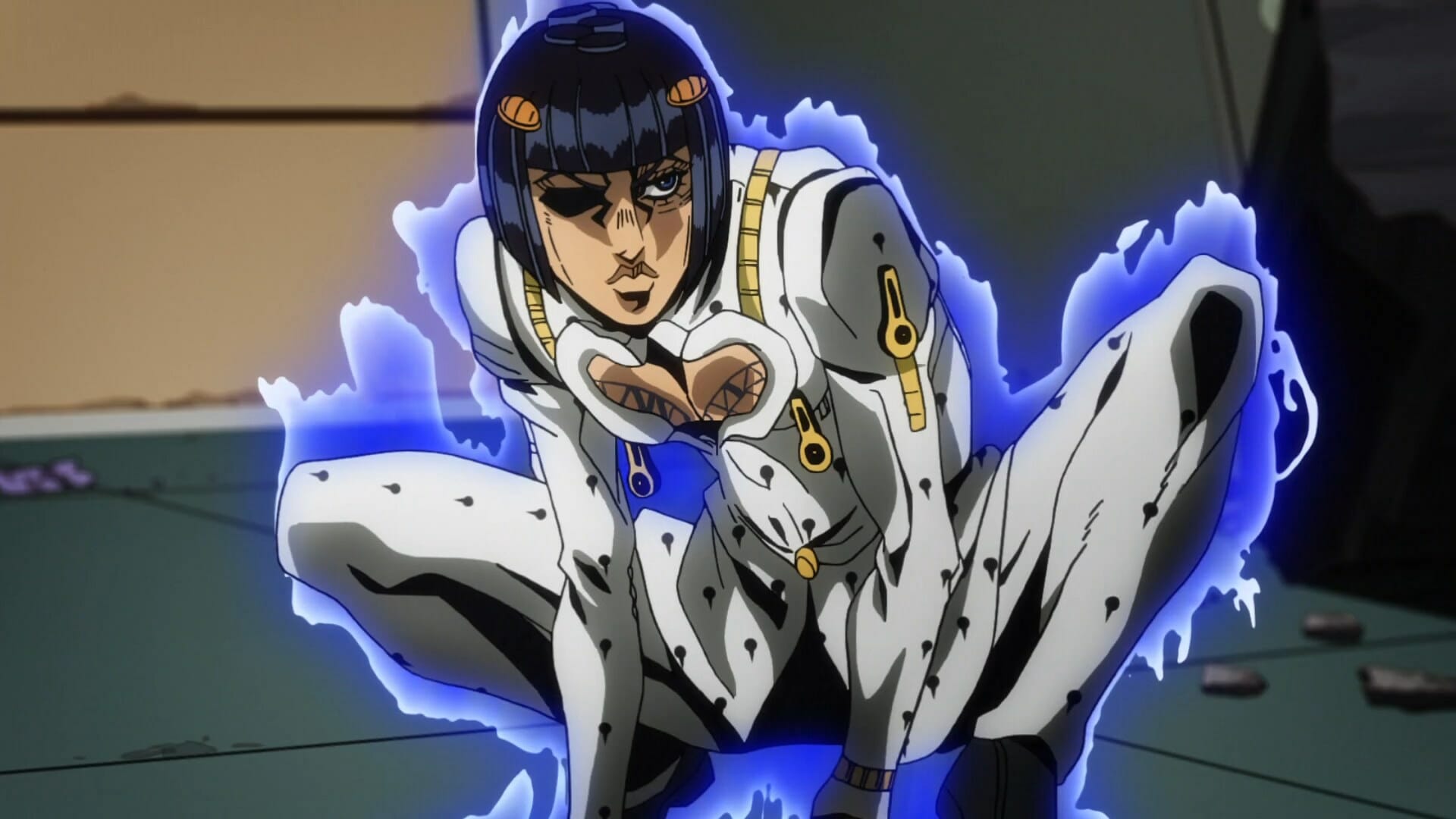 Bruno is one of Jojo's bizarre adventure's most fantastic side protagonists. Though his character was initially given the role of an antagonist, Bruno became the best aide to the main protagonist Giorno. He helped a great deal to change Passione along with Giorno.
Even though Bruno had a mafia background, he never stopped helping people in need for a moment. He is a great team leader who always looks out for his men.
4. Gol D Roger: One Piece
Gol D Roger is a prominent figure in the One Piece anime and manga series. After conquering all the seas, he is deemed the pirate king and is greatly feared by the World Government. When Roger surrendered, that was the only time the officers could execute him, but his sacrifice had consequences that changed the world.
Roger was a man beaming with confidence and fearless. He was the reason behind Oden's decision to sail with the Roger pirates.
3. Escanor: Seven Deadly Sins
Escanor was a prince who joined the Seven Deadly Sins and was forced to leave his kingdom. He is blessed with a unique ability known as Sunshine.
H is the most powerful at noon when the sun is at its zenith. Though Escanor seems like a frail man, he transitions into a powerful man with the position of the sun. Escanor's demeanor might seem meek, but he is one of the most influential people.
2. Whitebeard: One Piece
Whitebeard is one of the prominent figures in the One Piece manga and anime series and is the most robust character and the Whitebeard Pirates' leader. He is known for his rivalry with the Pirate King. He also took on the Marines with his entire crew in Marineford.
When Whitebeard died, he ensured people believed that One Piece existed. His attempt to save his son made many people admire him.
1. Guren Ichinose: Seraph Of The End
Guren is known for his mysterious aura as the Ichinose family leader. He is the leader of the Guren squad and carries a sword cursed as his lover, who turned into a monster, is trapped in it. Gurn is known for his strategizing and is a great scientist. When the vampires attacked, Guren's strategy of transforming one of his men into a one-winged being saved them from the vampires.