Toradora is an adaptation of a light novel series directed by Tatsuyuki Nagai and produced by
Takahiro Nakayama. This series is mainly about Ryuji Takasu, an average Japanese boy in a co-ed school. Ryuji is a calm and compassionate soul but is misunderstood by the people around him because of his evil appearance.
He has sour relations with a furious girl, Taiga Aisaka, with innocent looks. Taiga happens to be the best friend of Ryuji's crush.
Later he finds out that Taiga also has extreme feelings for his best friend. Both of them then agree to work together to win over their crush. The plot summary describes the characters' daily life and high school romance.
If you love Toradora and are searching for some anime series depicting childhood love and have an animation style like Toradora, we have got you covered.
Find below the list of 20 anime series with animation styles and combinations like Toradora.
20. Violet Evergarden
Director: Taichi Ishidate, Haruka Fujita
Writer: Reiko Yoshida
No. of Seasons: 1
Voice Cast: Yui Ishikawa, Daisuke Namikawa, Takehito Koyasu, Aya Endō, Koki Uchiyama, Minori Chihara, Haruka Tomatsu
IMDb Rating: 8.4
Where to watch: Netflix
The Violet Evergarden is not just a conventional sad romance anime where a young girl and a boy fall in love, but it truly makes you believe in love and develops a pool of emotions within you.
Violet Evergarden, a young female ex-soldier, obtains a position at a writers' agency after a great war and goes on assignments to compose letters that can unite people.
The Great World War ii has finally concluded after four years of strife. Violet Evergarden, a young girl raised to be a lethal weapon on the battlefield, was caught up in the carnage. She was left with only words from the person she held dear.
But no understanding of their significance after being hospitalized and crippled in a violent conflict during the World War ii final leg. Violet begins a new life at CH Postal Services after recovering from her wounds as an auto memory doll. This is the best anime like Toradora.
19. Anohana: The Flower We Saw That Day
Director: Tatsuyuki Nagai
Writer: Mari Okada
No. of Seasons: 1
Voice Cast: Mutsumi Tamura, Ai Kayano, Haruka Tomatsu, Asami Seto, Saori Hayami, Aki Toyosaki
IMDb Rating: 8.2
Where to watch: Netflix, VRV, Crunchyroll
With its tragic Anime, this particular Anime portrays how people deal with loss and how it affects them, and finally, how they must get themselves moving.
After the death of Meiko Honma, a close playmate of theirs and the main character, five childhood friends grow apart. Jintan Yadomi, the group's leader when they were kids, abandons high school and lives as a recluse after he begins to encounter the spirit of Meiko, who can only communicate with him and no one else. She's returned to Jintan to ask him to grant a long-forgotten request she had as a child.
This Anime is a mix of happyAnimesad moments that take you through real-life moments and show how dealing with personal loss and moving forward in life is possible when you have your friends and family around you.
18. Cross Game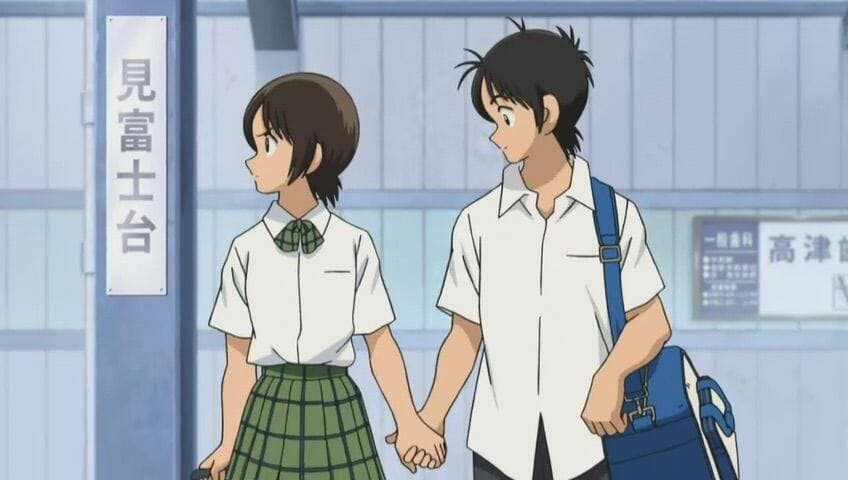 Director: Osamu Sekita
Writer: Michihiro Tsuchiya
No. of Seasons: 1
Voice Cast: Miyu Irino, Haruka Tomatsu, Kenji Nomura, Takahiro Sakurai, Megumi Toyoguchi, Noriko Shitaya, Mitsuaki Madono
IMDb Rating: 8.2
Where to watch: N/A
Cross Game is an adaptation of Japanese TV series. It depicts the story of Ko Kitamura and the four neighboring Tsukishima sisters, Ichiyo, Wakaba, Aoba, and Momiji. Ko and Wakaba were born on the same day and thus are childhood friends. Wakaba considers Ko as her boyfriend.
Wakaba dies in an accident; Ko and Aoba grow closer, trying to fulfill Wakaba's final dream. She wanted to see them play on the high school baseball team. This story is about a high school student and the incomplete love story of Wakaba and Ko.
A fantastic anime like Toradora has a tinge of romance and friendship. You can consider cross-game to have a similar soundtrack and animation combination to Toradora.
17. Kaichou Wa Maid-Sama!
Director: Hiroaki Sakurai
Writer: Mamiko Ikeda
No. of Season: 2
Voice Cast: Ayumi Fujimura, Mitsuhiro Ichiki, Yoshimasa Hosoya, Nobuhiko Okamoto
IMDb Rating: 8
Where to Watch: Hulu
Seika high school was a famous boys' school that recently became co-ed. The female population is in the minority. Thus Misaki Ayuzawa works hard to make this an excellent place for girls. She becomes the first female student council president.
Takumi Usui, the known playboy, discovers she works at a maid cafe to support her family. Misaki asks Takumi to make a promise not to reveal this to anyone. Soon he becomes a regular customer in the restaurant and develops feelings for her.
The plot summary ends with both of them falling in love with each other. But there are hurdles that they both have to deal with in their way.
16. Laid-Back Camp
Director: Yoshiaki Kyōgoku
Writer: Jin Tanaka
No. of Seasons: 2
Voice Cast: Yumiri Hanamori, Nao Tōyama, Sayuri Hara, Aki Toyosaki, Rie Takahashi, Marina Inoue, Shizuka Itō, Sachi Kokuryu, Tomoyo Kurosawa
IMDb Rating: 8.1
Where to watch: VRV, Crunchyroll
Another anime similar to Toradora is Laid-Back Camp. A fantastic anime shares similarities because both themes are around a high school setting. A high school student, Nadeshiko, moves from Shizuoka to Yamanashi only to see the famous Mount Fiji.
Nadeshiko has to return from midway because of worsening weather. She faints midway, and when she wakes up, it's all dark. She is unaware of the place she is at and thus cannot find her way back home. Nadeshiko is saved by a girl named Rin Shima.
15. Your Lie in April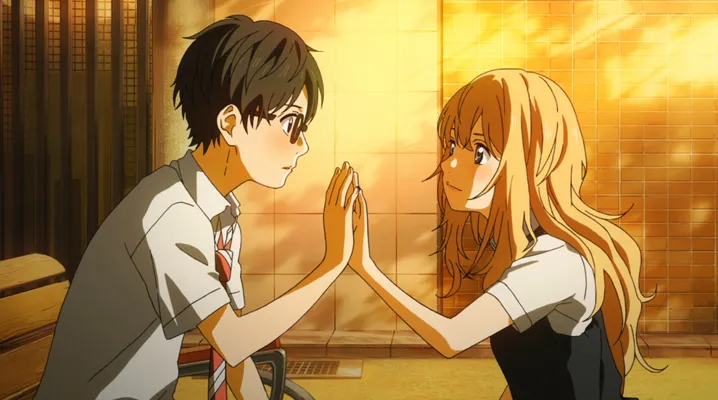 Director: Kazuya Iwata
Writer: Takao Yoshioka
Cast: Kōsei Arima, Kaori Miyazono, Tsubaki Sawabe
IMDB Rating: 8.5
Platforms Available: Hulu, Netflix
Kousei Arima was taught to play the piano and precisely follow the score by his mother from an early age to the point where he dominated every competition he attended. He got the moniker "Human Metronome" for his near-perfect performance.
Every young musician looked up to him. However, after his mother died unexpectedly, he went tone-deaf due to the shock and vanished, never seen on stage again. Two years later, Kousei is living a routine existence with the help of his boyhood friends, Tsubaki Sawabe and Ryouta Watari.
This story revolves around faith, hope, and friendship and teaches us a new way to color our word. It is one of those Anime that will make yoAnimeieve there is always a new life waiting ahead.
14. Lovely Complex
Director: Konosuke Uda
Writer: Mio Inoue, Yumi Kageyama, Midori Kuriyama
No. of Seasons: 1
Voice Cast: Akemi Okamura, Akira Nagata, Saori Higashi, Yasuhiko Tokuyama, Kazuko Kojima, Kenjiro Tsuda
IMDb Rating: 7.9
Where to watch: VRV, Crunchyroll
Risa Koizumi and Atsushi Ootani are two high school students of the same school who are trying to find love and an ideal partner for each other. Risa is 172cm tall, taller than the average girl, whereas Atsushi is 156cm, shorter than the average boy.
The plot turns exciting when their crushes fall in love with each other. This makes them both heartbroken and devasted.
A perfect romantic comedy, this anime is on the list beAnime both series have many things in common, which will make you fall in love with the plot summary.
13. My Love Story!!
Director: Morio Asaka
Writer: Natsuko Takahashi
No. of Seasons: 1
Voice Cast: Takuya Eguchi, Megumi Han, Nobunaga Shimazaki
IMDb Rating: 7.9
Where to watch: Hulu, HiDive, Crunchyroll, VRV
Takeo Gouda is just like any other high schoolboy. He is muscular and with a heavy build which makes him appear rough. But he has a heart of gold lying within his rigorous appearance.
His appearance and his love life don't go well together. The opposite sex is scared to approach him. Also, his heart breaks when his handsome best friend, Makoto Sunakawa, unintentionally attracts the girls.
One fine day, Takeo saves a girl, Rinko Yamato, from molesters. Eventually, he falls in love with her but fears confessing. He feels extreme feelings of love for her but decides to remain silent.
12. School Rumble
Director: Shinji Takamatsu
Writer: Hiroko Tokita
No. of Seasons: 2
Voice Cast: Hiroki Takahashi, Yui Horie, Hitomi Nabatame, Ryousei Konishi, Ami Koshimizu, Kaori Shimizu
IMDb Rating: 7.8
Where to watch: Hulu, Funimation Now
School Rumble is yet another anime like Toradora that shows the love life of two characters. Tenma Tsukamoto, a sixteen-year-old high school student, is in love. She loves a very calm and strange Oji Karasuma, who has no idea about Tenma's existence.
Kenji Harima also faces the same situation. He is in love with Tenna, but she is not bothered about his existence. This series shows a love triangle between the three characters. It shows how things interrupt when Tenma and Kenji try to confess their feelings to their loved ones.
11. Daily Lives of High School Boys
Director: Shinji Takamatsu
Writer: Shinji Takamatsu
No. of Seasons: 1
Voice Cast: Miyu Irino, Kenichi Suzumura, Tomokazu Sugita,
IMDb Rating: 7.8
Where to watch: VRV, Funimation Now, Crunchyroll, Tubi TV
Daily Life of High School Boys is the story of three high school students and their lives. The story revolves around the imagination of these boys who always think about girls.
A romantic comedy anime series with a male protagonist in the majority has a mix of hilarious and relatable situations.
10. Kimi ni Todoke
Director: Hiro Kaburagi
Writer: Tomoko Konparu
No. of Seasons: 2
Voice Cast: Mamiko Noto, Daisuke Namikawa, Yuuichi Nakamura, Yuuko Sanpei, Miyuki Sawashiro
IMDb Rating: 7.8
Where to watch: Hulu, Funimation Now, Crunchyroll, VRV, Tubi TV
Kuronuma Sawako's classmates entirely misunderstand her. Her shy and kind nature is frequently misinterpreted as evil. Her peers called her Sadako because she looked like the ghost girl from "The Ring."
With a desire to make friends and live a regular life, she is attracted to Kazehaya Shouta, the most popular boy in class. So, if Kazehaya starts chatting with her, there's a chance that the friendships Sawako has always desired will blossom. Perhaps there is a glimmer of hope for romance in her future.
9. The Melancholy of Haruhi Suzumiya
Director: Tatsuya Ishihara, Yutaka Yamamoto
Writer: Nagaru Tanigawa
No. of Seasons: 1
Voice Cast: Aya Hirano, Tomokazu Sugita, Minori Chihara, Yuuko Gotou, Daisuke Ono, Yuki Matsuoka
IMDb Rating: 7.8
Where to watch: Funimation Now
Kyon does not believe in paranormal activities, whereas her classmate, Haruhi Suzumiya, firmly believes in these activities. Haruhi forms her paranormal-focused club in school, SOS Brigade.
She recruits Kyon and three other members. Each of the club members knows some secret about Haruhi, except Kyon. They all keep a close watch on her and her activities. Because they know if she ever is dissatisfied with routine human activities, she might destroy the whole world.
8. Clannad
Director: Tatsuya Ishihara
Writer: Fumihiko Shimo
No. of Seasons: 2
Voice Cast: Yuuichi Nakamura, Mai Nakahara, Houko Kuwashima, Ryou Hirohashi, Ai Nonaka, Mamiko Noto, Daisuke Sakaguchi, Akemi Kanda
IMDb Rating: 7.8
Where to watch: HiDive, Hulu
After story picks on after Tomoya Okazaki and Nagisa Furukawa graduate from high school in the critically acclaimed slice-of-life series Clannad. They go through the emotional ups and downs of growing up together.
Tomoya realizes the value of a strong work ethic and the power of Nagisa's support when he cannot decide on a path for his future. They push forward to address their challenges, deepen their existing relationships, and form new bonds thanks to the couple's dedication and unity of purpose.
In the Illusionary World, time passes as well. The Illusionary Girl and the Garbage Doll are confronted with a challenging circumstance that shows the World'sWorld's actual purpose as the plains become colder with the approach of winter.
7. Golden Time
Director: Chiaki Kon
Writer: Fumihiko Shimo
No. of Seasons: 1
Voice Cast: Ai Kayano, Yui Horie, Makoto Furukawa, Kaito Ishikawa, Takahiro Hikami, Ibuki Kido, Satomi Sato
IMDb Rating: 7.7
Where to watch: VRV, HiDive, Rakuten Viki
Banri Tada is a freshman at Tokyo law school. He is suffering from memory loss because of an accident. Banri is lost in the freshman entrance ceremony in the faculty building, where he meets Mitsuo Yanagisawa, another freshman. Soon they become friends.
The story turns exciting when Mitsuo meets his childhood friend, Koko Kaga. Koko was his childhood sweetheart, and they both promised to marry each other. Also, Banri meets a second-year student, Linda, her best friend, in high school. She holds herself for the accident of Banri.
6. Angel Beats!
Director: Seiji Kishi
Writer:

Jun Maeda

No. of Seasons: 1
Voice Cast: Hiroshi Kamiya, Harumi Sakurai, Kana Hanazawa, Ryōhei Kimura, Megumi Ogata, Eri Kitamura
IMDb Rating: 7.6
Where to watch: VRV, Crunchyroll, Funimation Now
Otonashi awakens to discover he is dead in a world beyond death, where a group of humanity battles for their fate and future. Members of the SSS use armed weapons to combat angels who wield superhuman abilities.
Yuri, the Shinda Sekai Sensen's leader, rebels against the god who cursed her with an irrational life. On the other side, Tenshi fights the SSS members as the student council chairperson for WorldWorld after their death.
Angel Beats is a beautiful, crafter story that shows the hardships and failures one faces in life and how one should overcome it before passing on. It takes us on an emotional rollercoaster and makes us laugh and cry simultaneously. Angel beats a kind of story that has kept me guessing and pondering upon the thought of what will happen in the next moment.
5. Nisekoi
Director: Akiyuki Shinbo
Writer: Shinbo and Shaft
No. of Seasons: 2
Voice Cast: Kouki Uchiyama, Nao Touyama, Kana Hanazawa, Kana Asumi, Mikako Komatsu, Yumi Uchiyama, Takehito Koyasu
IMDb Rating: 7.4
Where to watch: VRV, Funimation Now, Crunchyroll, Hulu
Raku Ichijou is an ordinary high school student. He is also the only heir to the Yakuza Family's head. Raku made a secret promise to a girl he met ten years ago. They promised that they would get married whenever they reunited.
Raku has never let go of the pendant the girl gave him since then. Then, one day, a lovely young lady named Chitoge Kirisaki joins Raku's class. There was never a time when they weren't arguing.
However, Raku and Chitoge agree to pretend to be lovers one day. Raku continues to pretend to be Chitoge's boyfriend despite his feelings for his classmate Kosaki Onodera.
4. Itazura Na Kiss
Director:

Osamu Yamazaki

Writer: Kusumoto Hiromi, Harumi Mori
No. of Seasons: 1
Voice Cast: Nana Mizuki, Daisuke Hirakawa, Naoko Matsui, Romi Park, Shuuhei Sakaguchi, Yuuko Gotou
IMDb Rating: 7.3
Where to watch: Hulu, Amazon Prime Video, The Roku Channel, Funimation Now, Tubi TV, AsianCrush, Retrocrush, Freevee Amazon Channel
Third-year high school student Kotoko Aihara must share a roof with the most brilliant student, Naoki Irie. Her newly built home is burned to the ground by an earthquake. Irie-Kun isn't wholly unfamiliar with Kotoko.
She attempted to send a love letter to him in the past that closed all the doors to his heart. Add in some strange friends and an overpowering mother, and Kotoko may not win Irie's heart.
On the other hand, Kotoko is optimistic now that she lives in his house. So, her crush is now more approachable, which finds to be related to the anime series Toradora.
3. Shakugan No Shana
Director: Takashi Watanabe
Writer: Yasuko Kobayashi
No. of Seasons: 3
Voice Cast: Satoshi Hino, Rie Kugimiya, Ayako Kawasumi, Shizuka Itou, Mamiko Noto
IMDb Rating: 7.1
Where to watch: Hulu, Funimation Now
Sakai Yuuji is a high school student who sees something unusual on his way home. The world suddenly freezes. There is a blue flame that engulfs people, and a monster, resembling a doll swallows them.
A girl with red flaming eyes and shiny hair has a sword and saves him before the monster can swallow him. Shakugan no Shana is a light novel series and is the best anime like Toradora that depicts a love triangle between Kasumi, Yujji, and Shana.
2. True Tears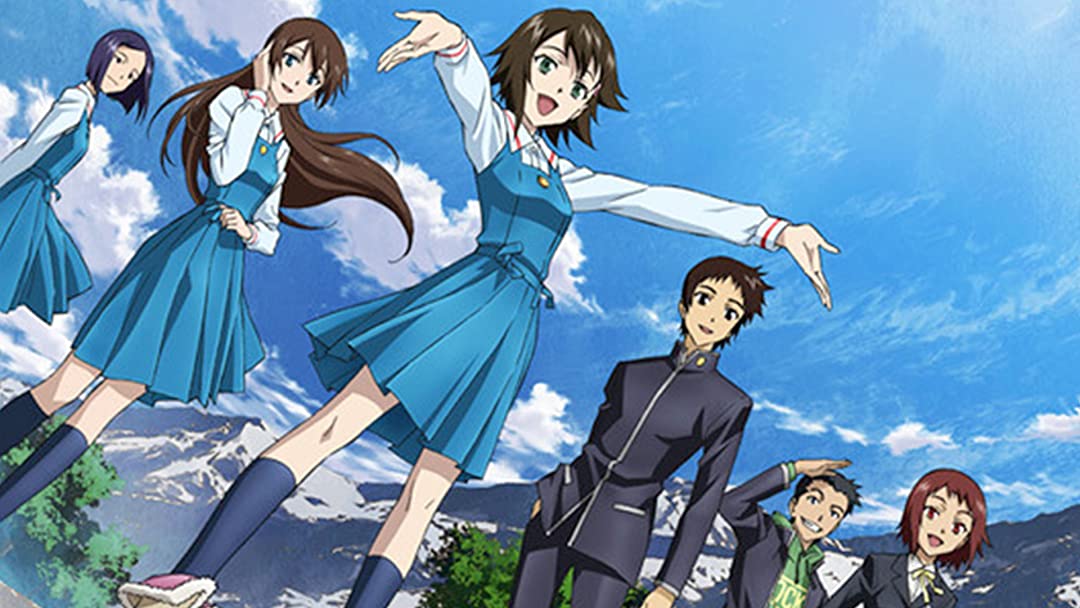 Director: Junji Nishimura
Writer: Mari Okada
No. of Seasons: 1
Voice Cast: Makoto Ishii, Ayahi Takagaki, Kaori Nazuka, Yuka Iguchi, Hiroyuki Yoshino, Keiji Fujiwara, Tomomi Watanabe
IMDb Rating: 7.1
Where to watch: Viewster Amazon Channel, Crunchyroll, VRV
Shinichirou Nakagami lived the life that most lads in his grade could only fantasize about sharing a room with wayward student Hiromi Yuasa. However, the bright and cheerful Hiromi has been melancholy and frigid at home since her mother's death.
While he targets his peers' irrational envy, stories begin to circulate when Shinichirou meets Noe Isurugi, a young girl infamous for cursing students, curses that always come true.
Noe also curses Shinichirou, but cursing someone creates two pits, and her curse on Shinichirou comes back to bite her as a raccoon to Raigomaru, her beloved chicken. Despite this, she never sheds a tear; they take Noe's tears. Noe would need someone else's tears to cry again, and Shinichirou knows someone whose tears he wants to take away.
1. Tonari no Kaibutsu-Kun (My Little Monster)
Director: Hiro Kaburaki
Writer: Noboru Takagi
No. of Seasons: 1
Voice Cast: Rie Kugimiya, Satoshi Hino, Yuka Inokuchi, Yui Horie, Nanako Inoue
IMDb Rating: 7.2
Where to watch: Netflix
This series's main female character is Shizuku Mizutani, a high school student. She is an apathetic person with a cold and vengeful heart and cares only about her grades, not understanding human feelings. But she soon starts to change when she meets Haru Yoshida.
Haru is in the same school but stops attending classes after getting into a violent fight. He, too, understands little about human feelings. Shizuku and Haru soon become best friends, and Haru develops feelings for her. Haru confesses that he has romantic feelings for her.
This anime series is the best one, just like Toradora about two opposite-sex characters who share a romantic relationship. With a very original plot, this dramatic anime shares the story of high school students and their love story.