Ariana Grande is recognized for her chart-topping singles, but music isn't her only passion. Over the last 11 years, the pop star has starred in movies and tv shows.
She began playing on Broadway at a young age, but despite her popularity as a teenage actress, she never lost sight of her ultimate aim of becoming a global music legend.
In a talk with Rolling Stone, she told about acting, which is indeed nice, but the music was always primary and essential for her.
That is why she would have only played supporting characters in movies and tv shows. Her acting career, though, remains excellent. Here are some of Ariana Grande's movies and tv shows.
20. Family Guy
Director: 

Seth MacFarlane

Writer: 

Seth MacFarlane, Mike Henry, Alex Borstein, John Viener, Danny Smith, etc

Voices by: 

Seth MacFarlane, Alex Borstein, Seth Green, Lacey Chabert (S1-2), Mila Kunis (S2-onward), Ariana Grande

IMDb Ratings: 

8.2/10

Rotten Tomatoes: 

63%
Grande's performance in the widely regarded animated series may be seen in Season 12's twelfth episode, "Mom's The Word." She plays the nameless daughter of the Griffins' Italian neighbors.
Peter's mother, Thelma Griffin, dies after a stroke in the show. Some of Thelma's acquaintances appear to provide Peter with emotional support only to seduce him. She confesses to feeling lonely because her spouse passed away from cancer. However, Peter is hesitant to pair up with her.
19. Kidding
Director: 

Michel Gondry

Writer: 

Dave Holstein, Jas Waters, Cody Heller, Mike Vukadinovich, Roberto Benabib, etc

Cast: 

 Jim Carrey, Frank Langella, Judy Greer, Cole Allen, Juliet Morris, Ariana Grande

IMDb Ratings: 

8/10

Rotten Tomatoes: 

88%
Ariana Grande preserved a portion of her identity while starring in Jimmy Carrey's Showtime comedy-drama series. Piccola Grande is a fairy played by the music diva. Piccola is also called the Hopeful Pickle Fairy. This suggests that the more confidence a person has, the larger she becomes.
Grande not only performs in the tv series, but she also sings. She must have had a good time. Unfortunately, with positive reviews from reviewers, the tv show was terminated after only two seasons.
18. Hairspray Live
Director: 

Kenny Leon, Alex Rudzinski

Writer: 

Harvey Fierstein

Cast: 

Maddie Baillio, Harvey Fierstein, Kristin Chenoweth, Garrett Clayton, Ariana Grande, Penny Pingleton

IMDb Ratings: 

7/10

Rotten Tomatoes: 

76%
As the title indicates, Hairspray Live is a stage show aired on NBC on December 7, 2016. The live performance was inspired by the Broadway musical 'Hairspray.' The pop star portrayed a character called Penny Pingleton.
Hairspray Live! Occurs in Baltimore in 1962. Tracy Turnblad's goal is to perform on The Corny Collins Show, a small television show. When Tracy lands a spot on the program against all predictions, she emerges as a superstar instantly and encounters a fascinating cast of individuals.
Link, the local dreamboat; Amber, the aspiring cruel girl; Seaweed, an African-American kid she discovers in jail; and his mom, Motormouth Maybelle, proprietor of a nearby record shop, are all part of the cast. Tracy's mom, the indomitable Edna Turnblad, finally supports Tracy's fight to mix the all-White Corny Collins Show.
17. The Battery's Down
Creator: 

Jake Wilson

Writer: 

Jake Wilson, Michael Kadin Craig, Adam Wachter, Benj Pasek

Cast: 

Jake Wilson, Ariana Grande, Nina Sturtz, Dani Spieler

IMDb Ratings: 

7.2/10
Ariana Grande's first concert outside Broadway is at The Battery's Down. Surprisingly, it's a musical tv series about a young actor attempting to get it on. Broadway. He confronts several problems, yet they are amusing rather than depressing.
Grande initially looks in Season 2's second installment, "Bad Bad News." Her personality may be included in the episode, improvising enthusiastically at a bat mitzvah when the popular song All About Me is performed. Elizabeth Gillies, Grande's companion, and previous character, also appears in the show.
16. Don't Look Up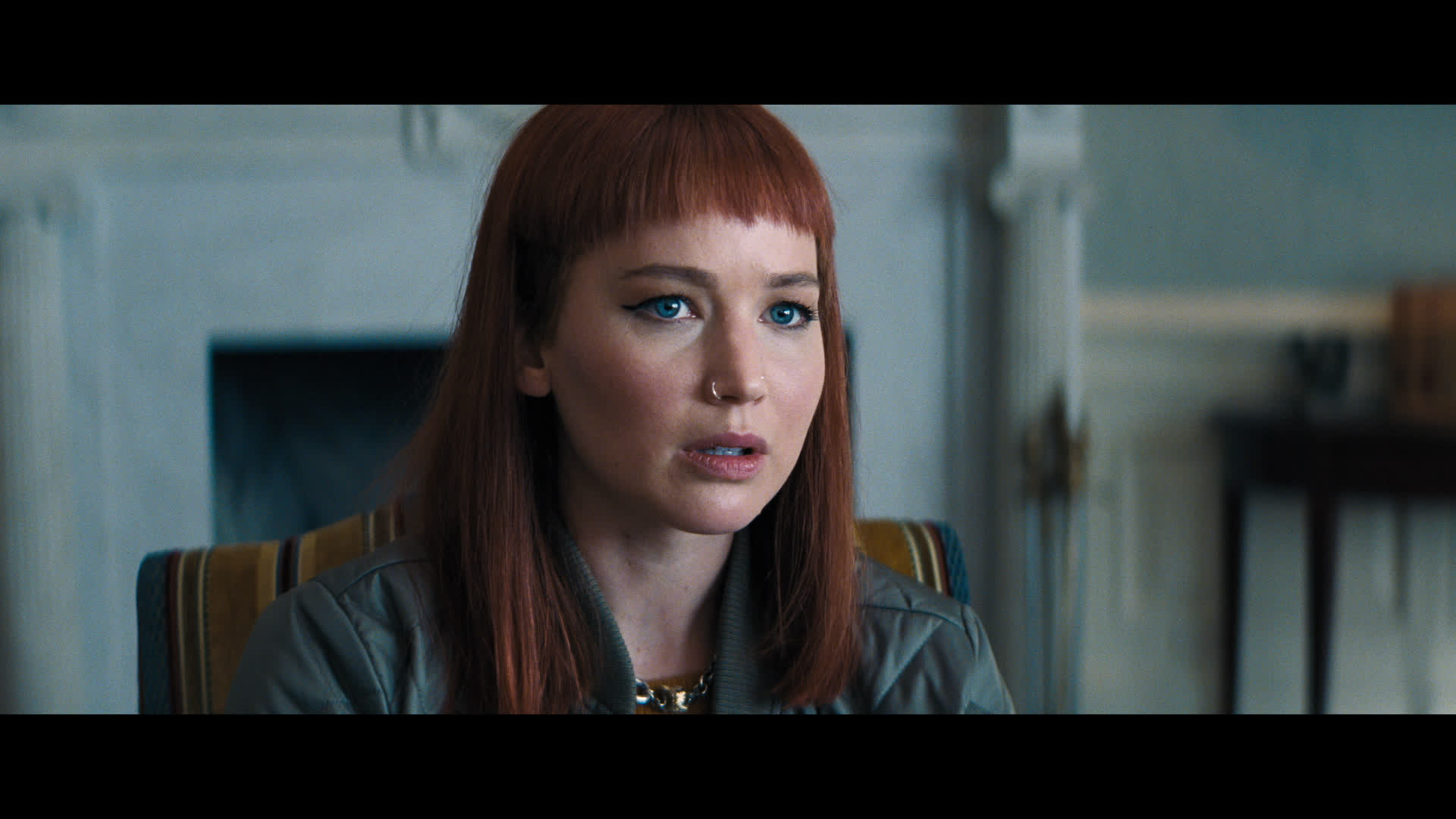 Director: 

Adam McKay

Writer: 

Adam McKay

Cast:

 Leonardo DiCaprio, Jennifer Lawrence, Rob Morgan, Ariana Grande, Scott Mescudi 

IMDb Ratings: 

7.2/10

Rotten Tomatoes: 

55%
Kate Dibiasky, a graduate student in astronomy, and her instructor Dr. Randall Mindy make an excellent observation of a comet circling within the universe.
The issue is that it is on a crash trajectory with Earth. What about the other case? Nobody seemed to be concerned. It turns out that warning society about a planet-killer on the hierarchy of Mount Everest is a challenging fact to deal with.
Kate and Randall go on a publicity journey with Dr. Oglethorpe, taking them from the headquarters of an uninterested President Orlean and her sycophantic son and Chief of Staff, Jason, to the airways of The Daily Rip, an optimistic morning program presented by Brie and Jack.
With six months till the comet's hit, controlling the 24-hour news cycle and capturing the focus of the social media-obsessed population before it's too far is hilarious – what would it require to have the globe look up?
15. Scream Queens
Director: 

Ryan Murphy, Brad Falchuk, Ian Brennan

Writer: 

Ryan Murphy & Brad Falchuk, Ian Brennan

Cast: 

Emma Roberts, Skyler Samuels, Lea Michele, Glen Powell, Diego Boneta, Abigail Breslin, Ariana Grande

IMDb Ratings: 

7.1/10

Rotten Tomatoes: 

77%
Grande was only supposed to make a brief cameo on Scream Queens, but she was so taken with her character that she stayed. As a result, she landed up participating in several episodes throughout Season One. In the comedy-horror series, Grande plays Sonya Herrmann, nicknamed Chanel #2, a college girl.
After the second season, Scream Queens was canceled. However, show creator Ryan Murphy confirmed in May 2020 that he had begun development on season 3.
14. Victorious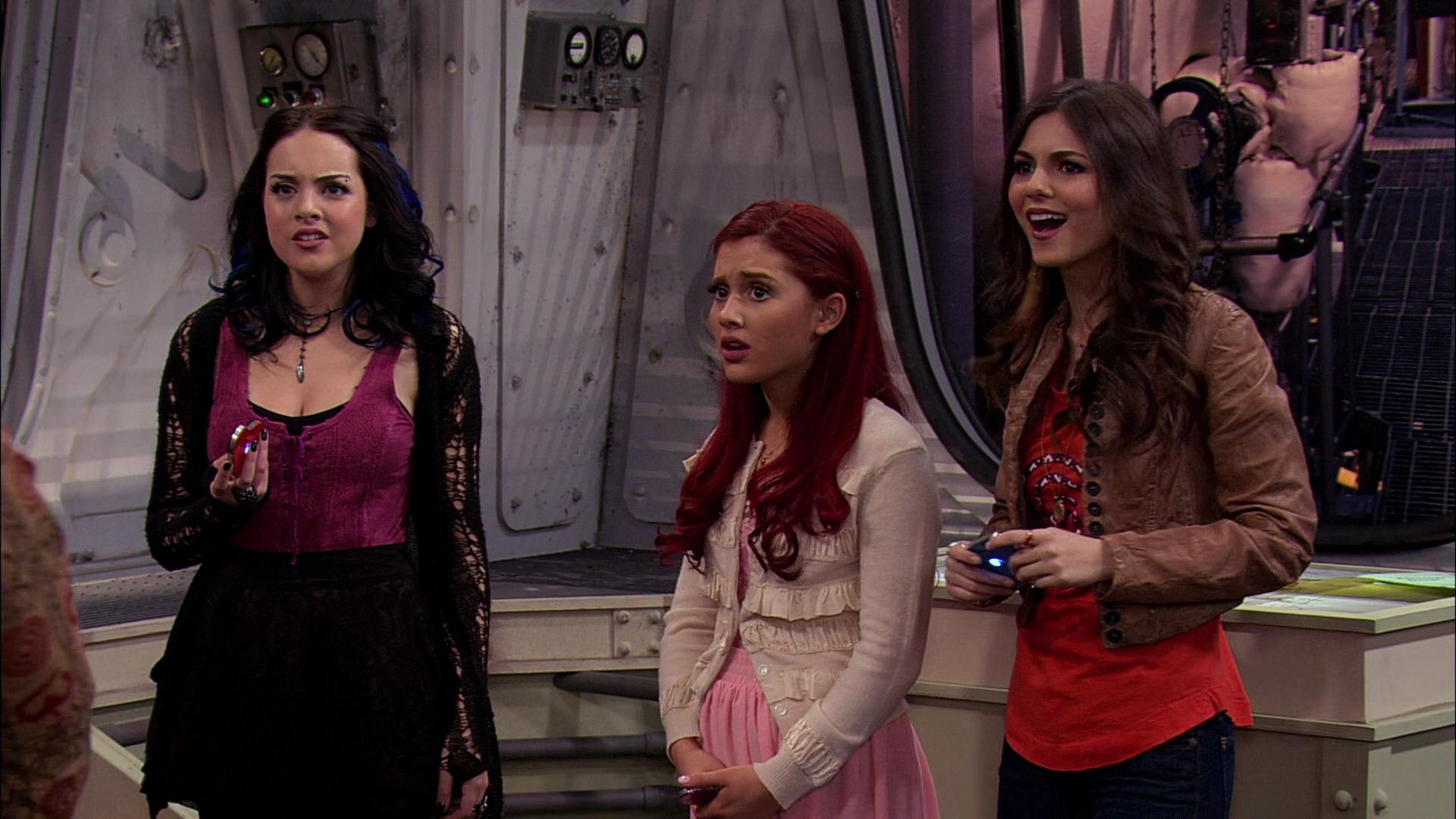 Director: 

Dan Schneider

Writer: 

Dan Schneider, Jake Farrow, Matt Fleckenstein, Warren Bell, etc

Cast: 

Victoria Justice, Leon Thomas III, Matt Bennett, Elizabeth Gillies, Ariana Grande, Avan Jogia

IMDb Ratings: 

6.9/10

Rotten Tomatoes: 

76%
Grande became renowned for reasons other than a music video. Instead, music just supplemented an already solid foundation. Grande rose to B-list fame from her regular performances on the Nickelodeon kid's tv series Victorious before becoming a world-famous music singer.
Ariana Grande starred as Cat Valentine in the four-season tv series. She also features in Victorious spin-offs. According to reports, the position requires her to dye her hair nearly weekly. The singer said that this had harmed her hair.
13. iCarly
Director: 

Dan Schneider

Writer: 

Dan Schneider, Jake Farrow, Eric Goldberg, etc

Cast: 

Jennette McCurdy, Ariana Grande, Cameron Ocasio, Maree Cheatham

IMDb Ratings: 

6.7/10

Rotten Tomatoes: 

77%
Carly Shay is an everyday adolescent who partners up with a couple of her pals, Freddie Benson and Sam Puckett, to establish her online program, "iCarly," while residing with her brother Spencer Shay.
The program she creates in her attic soon gains her online superstar status, thrusting her into a life in which she must struggle with the glamorous lifestyle as well as her puberty.
It did garner primarily good feedback from viewers. Ariana Grande starred as Cat Valentine in a single episode of the show, a 90-minute crossover unique in 2011.
12. Ariana Grande At The BBC
Director: 

Dick Valentine

Presented by:

 Davina McCall

Cast: 

Ariana Grande

IMDb Ratings: 

6.6/10
Ariana Grande at the BBC is a BBC tv show starring Ariana Grande. During the hour-long show, Grande played thirteen songs and was spoken to by Davina McCall. The show was confirmed on August 31, 2018, taped on September 6, and broadcast on November 1, 2018.
Davina McCall, the show's host, would chat with the Grammy-nominated musician about her songs and ascent to prominence. In addition, the musical diva will sing songs from her latest album, 'Sweetener.'
11. Underdogs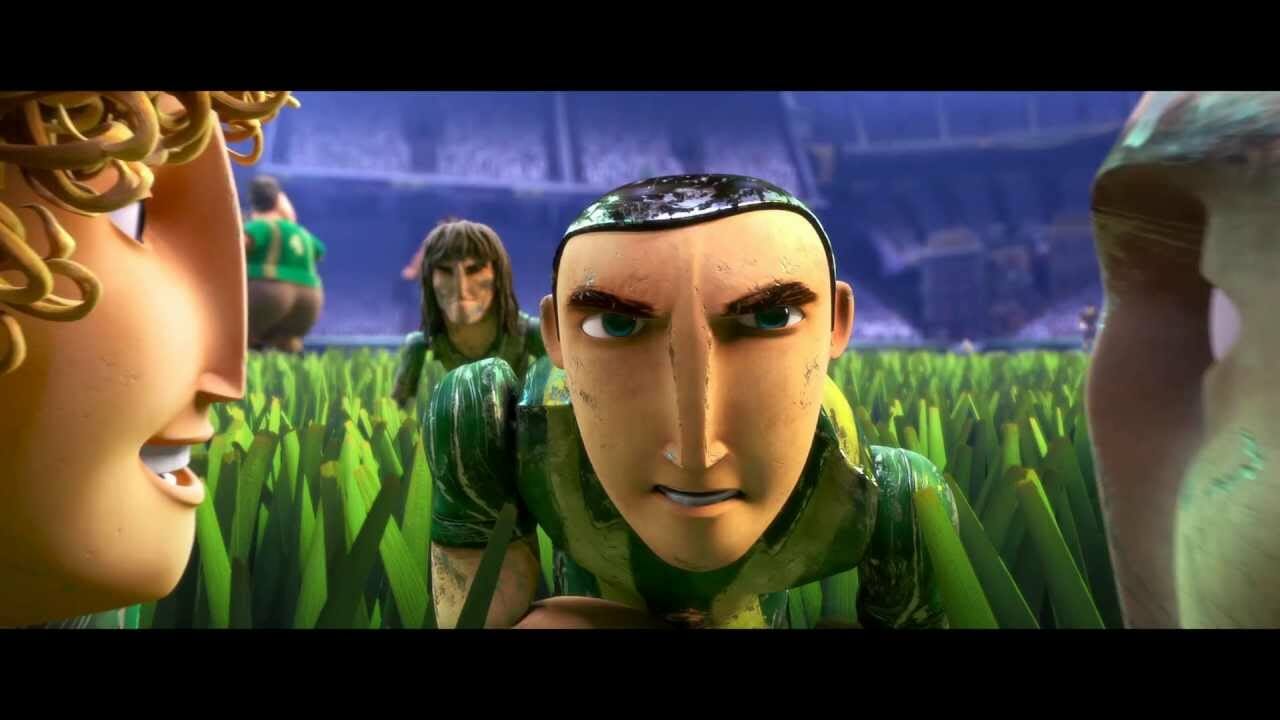 Director: 

Juan José Campanella

Writer: 

Juan José Campanella, Gastón Gorali, Eduardo Sacheri

Voices by: 

Ariana Grande, Nicholas Hoult, Matthew Morrison, Eugenio Derbez, Taran Killam

IMDb Ratings: 

6.4/10

Rotten Tomatoes: 

67%
Ariana Grande plays Laura, the love interest of Jake, a bashful foosball player, in Underdogs. The player must balance his feelings for Laura with his clashes with Ace, a wicked soccer star who aims to transform the entire community into a sports stadium.
The animated movie was supposed to be aired in the United States in 2014. However, it was put back in 2015. But it was taken from the calendar the week before its premiere. It was ultimately published on DVD in 2016. Underdogs performed well worldwide, grossing $34 million vs. a budget of $21 million.
10. Metegol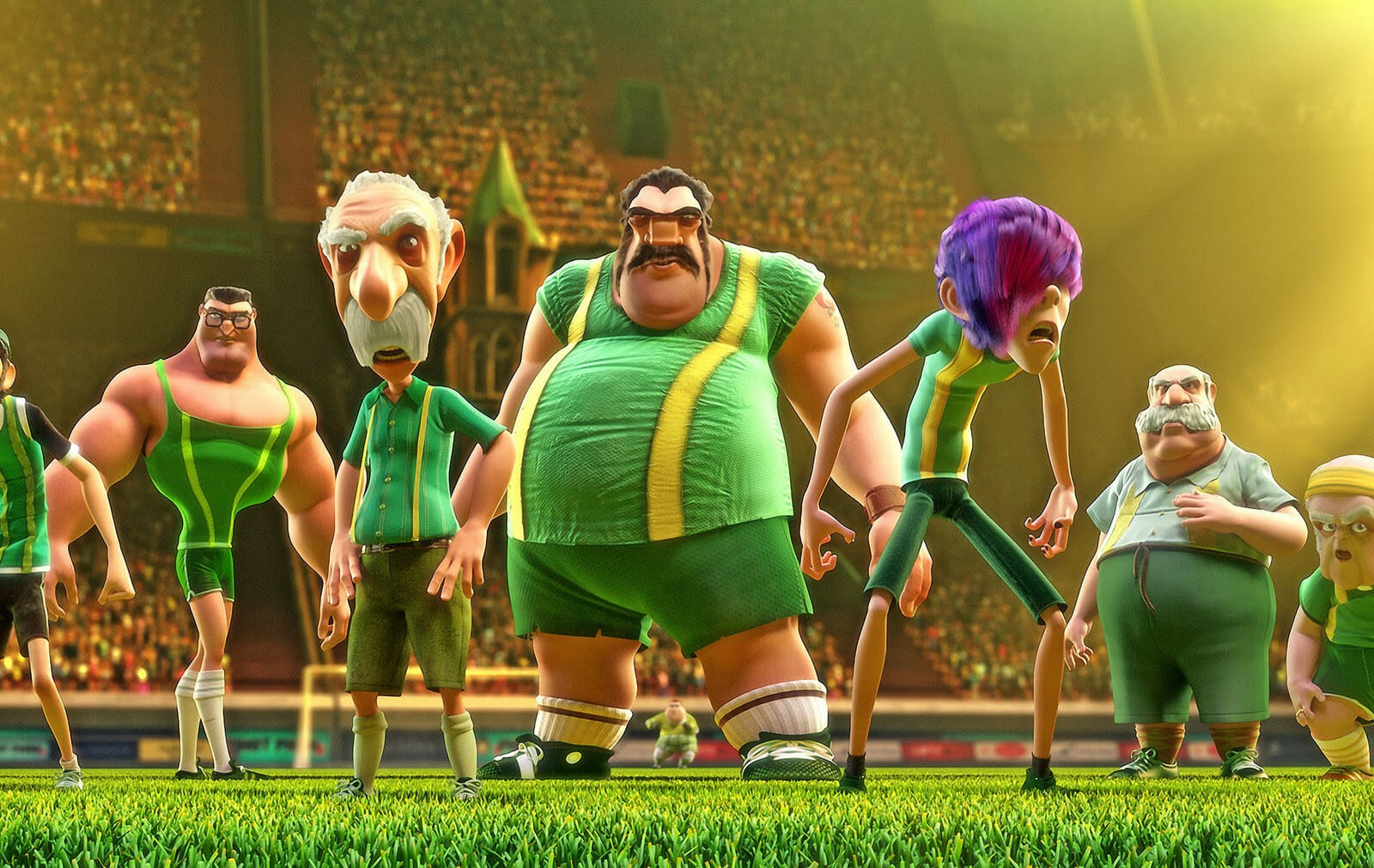 Director: 

Juan José Campanella

Writer: 

Juan José Campanella, Gastón Gorali, Eduardo Sacheri

Cast: 

Horacio Fontova, Fabián Gianola, Lucía Maciel, David Masajnik, Pablo Rago, Diego Ramos, Ariana Grande

IMDb Ratings: 

6.4/10

Rotten Tomatoes: 

67%
Metegol would submerge you in the atmosphere of Argentine football. If you adore football, you will undoubtedly love this.
Nobody in Amadeo's little community can compete with his abilities at Table Football. But, while Amadeo is a master at table football, he is a failure in actual situations. For example, he is fascinated with Lara, his long-time friend, but he's too bashful to reveal his feelings for her. So he chills in his charming, timeless village.
When Amadeo overthrows Flash, the village bully, at Table Football, the stage is prepared for an epic fight. Flash, obsessed with rage, decides to avenge himself, and ten years later, he arrives as an International Superstar, a Football Icon, and Galactico, eager to get his vengeance.
More Glimpse
He trashes the community to construct a Football Academy. He ruins the table football pitch and transports Amadeo's attractive lady buddy Lara in his helicopter.
Amadeo is heartbroken, and when his tears drop on Skip, the leader of the Table Football Players, he comes alive. He and other crucial football players Rico and Loco, convince Amadeo to keep fighting against the crazy Flash and his deceitful minion, The Agent.
When the two adversaries eventually confront one another after a sequence of roller coaster escapades, they must avenge their old score.
This time, though, it will not be on a football table but in a genuine football stadium. Flash's global superstars face up vs. a village squad assembled with Lara's assistance from Hamlet's oddballs. They may not be very good at football, but they compete for their and the town's survival.
In a historic clash, Amadeo's dignity and the community's destiny are on the line. But, unfortunately, there appears to be about one champion. But this is football, and everything can transpire; not only would Amadeo and his village football club discover a level of dedication, but his favorite table footballers share his enthusiasm and help advance.
9. The Voice
Director: 

Alan Carter

Judges: 

Miley Cyrus, Alicia Keys, Jennifer Hudson, Kelly Clarkson, John Legend, Nick Jonas, Ariana Grande, etc

IMDb Ratings: 

6.4/10

Rotten Tomatoes: 

68%
There are four coaches, and all of them are well-known in the music world. When these coaches discover a talent they want to see on their squad, they will spin around in their chairs during the blind trials. If any coaches are interested in a performer, they can select a coach.
During the bouts, two candidates from the same squad would face off against one another. The coach must pick one to advance to the live performances.
Ariana Grande is one of the coaches. Unlike some other judges, Ariana Grande had a particular affinity with her team. Viewers appreciated Ariana Grande's concern for her team's voice and other things.
8. Excuse Me, And I love you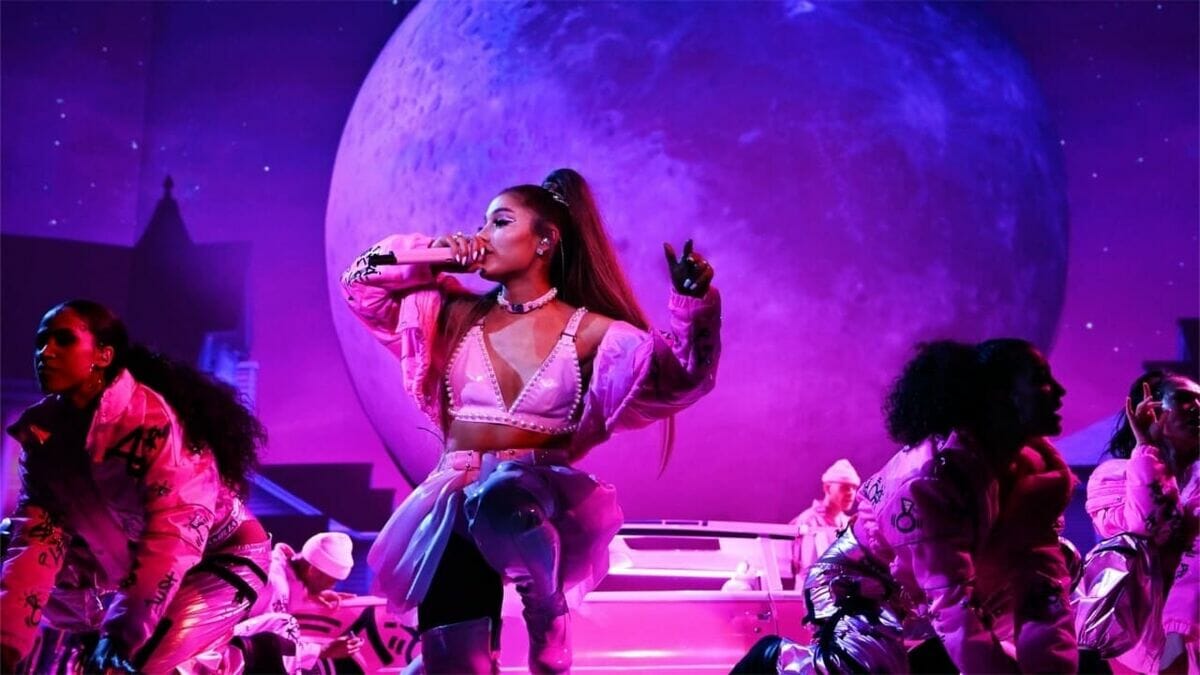 Director: 

Paul Dugdale

Writer: 

Ariana Grande, Liz Garbus, Dan Cogan

Cast: 

Ariana Grande

IMDb Ratings: 

6.3/10

Rotten Tomatoes: 

57%
Ariana Grande: Excuse Me, I Love You is a 2020 America live album that chronicles Ariana Grande throughout her Sweetener World Tour in 2019. Ariana Grande's movies were published on Netflix on December 21, 2020, to commemorate the one-year milestone of the event's completion.
Her auctioned 2019 Sweetener World Tour takes her across the globe, showcasing sets of chart-topping classics and a video of the performer at residence and on the street with her performers and group.
7. Swindle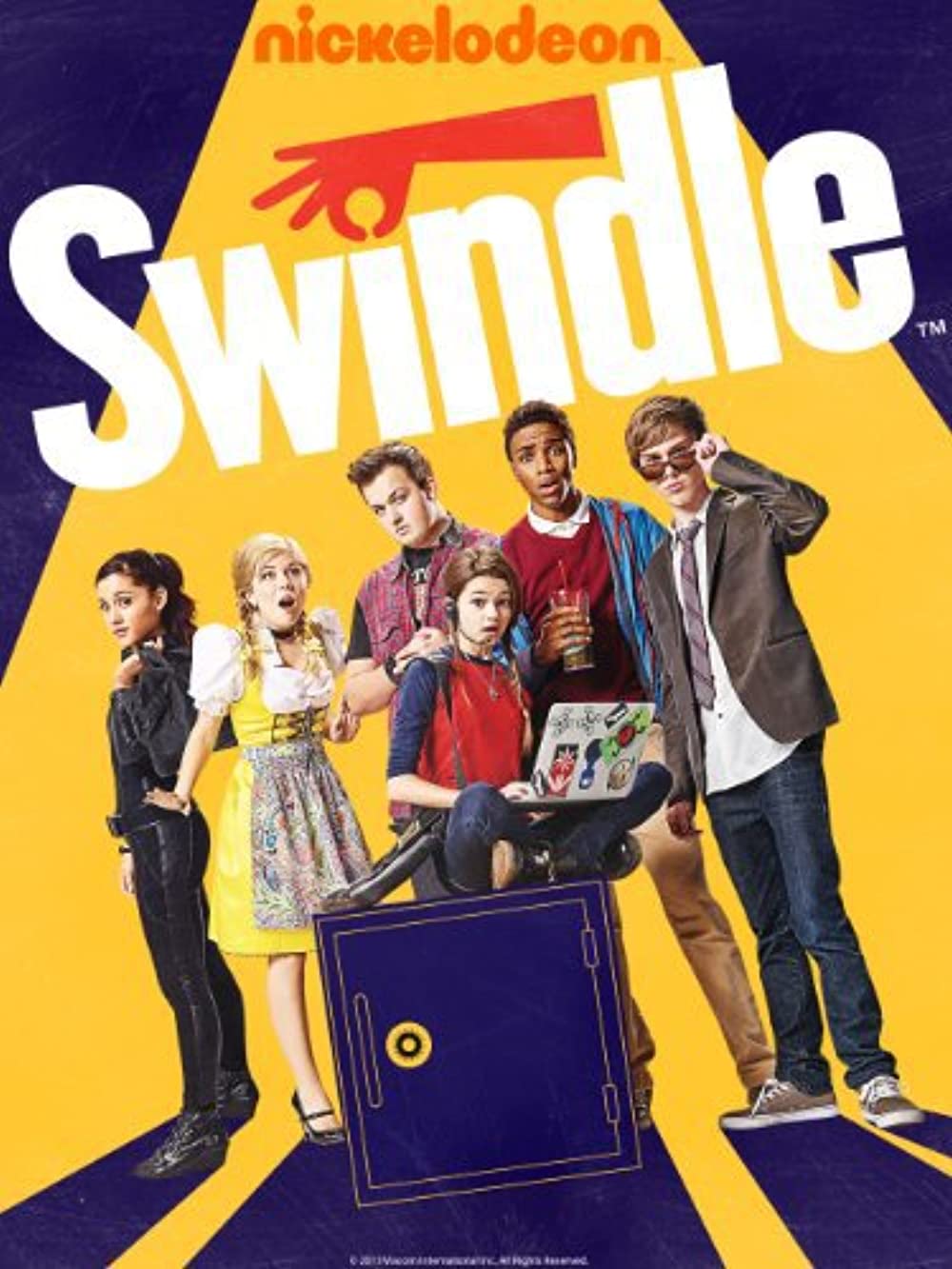 Director: 

Jonathan Judge

Writer: 

Eric Freiser, Bill Motz, Bob Roth

Cast: 

 Noah Crawford, Chris O'Neal, Jennette McCurdy, Noah Munck, Ariana Grande, Ciara Bravo, Fred Ewanuick

IMDb Ratings: 

6.2/10

Rotten Tomatoes: 

50%
In the tv movie, Ariana Grande plays gymnast Amanda Benson. Griffin gets Sarah and a few other individuals to assist him in retrieving his friend's sports card from a sketchy antique seller.
Swindle is inspired by Gordon Korman's novel of the same name. On August 24, 2013, Nickelodeon showed the movie. It was stated that 4.2 million viewers watched it. That's a large crowd for a television film. A successor, however, was never approved.
6. Winx Club 
Director: 

Iginio Straffi

Writer: 

Iginio Straffi, Barton Bishop, Sean Molyneaux

Cast: 

Letizia Ciampa, Perla Liberatori, Ilaria Latini, Gemma Donati, Domitilla D'Amico, Ariana Grande

IMDb Ratings: 

6.1/10
Winx Club events occur in a magical environment populated by fairies, elves, and various fantastical animals. Bloom, a fairy fighter, enrolls at a private school to hone her talents. Does this sound relatable? In the animated series, Ariana Grande plays the role of Diaspora, a princess.
During its run, Winx Club was highly regarded by reviewers. However, after several seasons, funding issues forced the producers to fire some famous actors and actresses. As a result, the series was finally canceled in 2019.
5. The Prom
Director: 

Ryan Murphy

Writer: 

Chad Beguelin, Bob Martin

Cast: 

Meryl Streep, James Corden, Nicole Kidman, Keegan-Michael Key, Ariana Grande

IMDb Ratings: 

5.9/10

Rotten Tomatoes: 

54%
Dee Dee Allen and Barry Glickman, the egotistical superstars of Eleanor, The Eleanor Roosevelt Story, have devised a perfect strategy to garner some favorable press in dire need of a great cause to renew their public reputations and recover quickly.
Consequently, the flamboyant star campaigners and two fellow striving performers, Angie Dickinson and Trent Oliver, go to the little town of Edgewater, Indiana, to assist Emma, a bright-eyed high-school kid who has recently stepped out of the closet, realizing her ambition. But Emma merely wishes to go to the prom with her sweetheart, and bigotry gets in the way of compassion and pleasure.
4. Sam And Cat
Director: 

Dan Schneider

Writer: 

Dan Schneider, Jennette McCurdy, Ariana Grande, Dahéli Hall, etc

Cast: 

Jennette McCurdy, Ariana Grande, Cameron Ocasio, Maree Cheatham

IMDb Ratings: 

5.6/10
It is an American comedic teen tv series, mostly a sitcom, that ran from June 2013 until July 2014. Grande portrayed Cat Valentine in the program, and she was among the lead character.
Since Carly Shay relocated to Italy with her dad, Sam Puckett has been exploring the West Coast on her two-wheeler and stopping in Venice, Los Angeles.
She saves Cat Valentine after seeing her being tossed into the back of a trash truck. After Cat's joyful and loving grandma, Nona comes to Elderly Acres, they form companions, and Cat Valentine persuades her to become housemates.
Instead of acquiring regular after-school employment, Sam and Cat start an after-school childcare center, resulting in various bizarre experiences. Dice, their next-door neighbor infamous for aiding people for profit, and Goomer, a dim-witted renowned MMA champion, are also engaged in their activities.
3. Men In Black International
Director: 

F. Gary Gray

Writer: 

Art Marcum, Matt Holloway

Cast: 

Chris Hemsworth, Tessa Thompson, Rebecca Ferguson, Kumail Nanjiani, Rafe Spall, Ariana Grande

IMDb Ratings: 

5.6/10

Rotten Tomatoes: 

23%
When a shape-shifting team of cosmic assassins murders an extraterrestrial aristocrat, the secret MiB organization's latest member, Agent M, discovers herself under the wing of the courageous Agent H in cosmopolitan London after a sight experience of the third variety.
With a terrible super-weapon of massive destruction buried anywhere on Earth, the Men in Black would go to any length to find it. But instead, distrust and the stench of betrayal have engulfed the once-impenetrable institution.
2. Zoolander 2
Director: 

Ben Stiller

Writer: 

Justin Theroux, Ben Stiller, Nick Stoller, John Hamburg

Cast: 

Stiller, Owen Wilson, Will Ferrell, Penélope Cruz, Ariana Grande

IMDb Ratings: 

4.7/10

Rotten Tomatoes: 

22%
Ariana Grande has a brief cameo in the adventure film, but the part signifies a great deal to her. She said on Instagram soon after the film's release: "Being in Zoolander 2 for 10 seconds honestly made my life perfect. The most amazing feeling possible."
She portrays an anonymous girl in bondage gear who appears in the film to entice Owen Wilson's male protagonist, Hansel, while he is resting in a sauna. Because her entire body is wrapped in black, it's difficult to identify her, yet her characteristic ponytail stands out. It's a brief yet enjoyable moment.
1. Snowflake, The White Gorilla
Director: 

Andrés G. Schaer

Writer: 

Albert Val, Amèlia Mora

Cast: 

 David Spade, Ariana Grande, Jennette McCurdy, Nathan Kress

IMDb Ratings: 

4.4/10

Rotten Tomatoes: 

21%
Snowflake, the White Gorilla began as a Spanish film but was subsequently restored for release in English-speaking regions. Ariana Grande plays Snowflake, a white gorilla in the cartoon film.
Snowflake seems to be the only white gorilla on the planet. As a result, she is perhaps the most profitable animal at the zoo where she lives. On the other hand, Snowflake is unhappy with her special white gorilla status and intends to flee the zoo in search of a witch who will transform her into one of the other gorillas.