We all can collectively agree on the fact that The Big Bang Theory remains one of the most exciting science fiction shows in history. Audiences simply adore this series for its on-point humor, creative use of science, and the awkward life of science geeks. We are forever grateful to the show creators for giving us Sheldon, and millions of people belove his weird antics. While the show ran for 12 years, we got to see 279 amazing episodes, and some of them are imprinted in our hearts. Here is a list of 25 of the best Big Bang Theory episodes to make you look back on the most heart-warming journey it has been.
25. The Einstein Approximation
Season 3, Episode 14
This is one of the best episodes of The Big Bang Theory, and we can never stop watching it. This episode features our adorable, quirky human, Sheldon Cooper, having a theorist block (the possibility of that phenomenon occurring is once in a million times). We witnessed how Sheldon finds it hard to get along with the physics problem. He decides to release his stress by working at the cheesecake factory, taking inspiration from the legendary Albert Einstein. The chemistry between Penny and Sheldon is something to die for. We all know how that episode went!
24. The Hawking Excitation
Season 5, Episode 11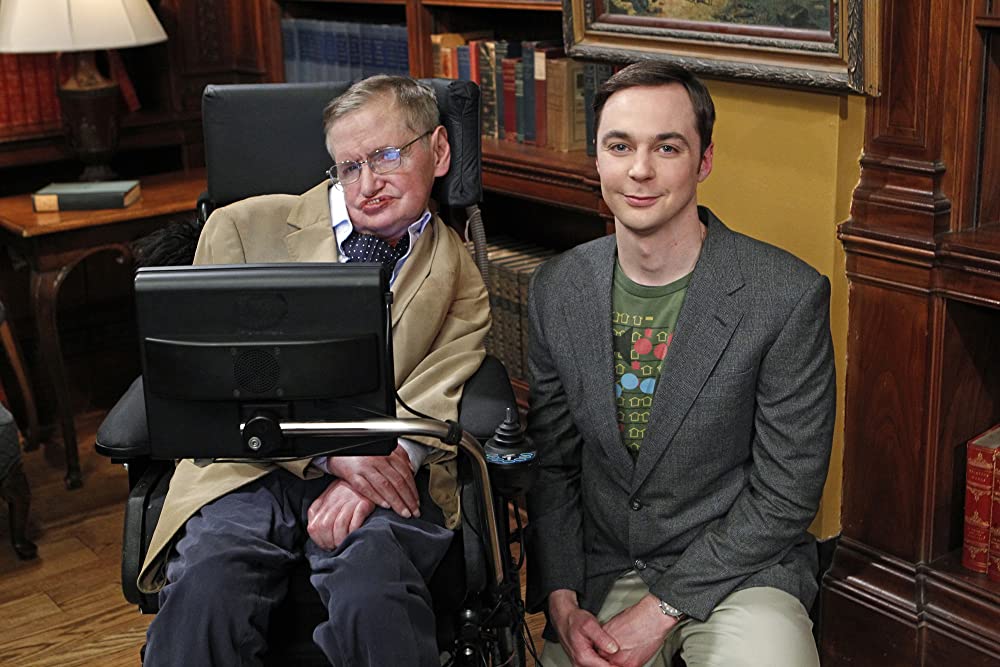 This is one of the most mind-blowing episodes in the history of TV series because it managed to capture one of the most influential personalities of the decade, Stephen Hawking. The excitement of meeting Hawking on Sheldon's face is the most because he had been fanboying him since his childhood.
It is once in a blue moon when extremely introverted Sheldon is agitated to meet someone, but we all know how he has been madly following Stephen Hawking since he was introduced to the world of science. Sheldon's excitement and glee slowly turned into jealousy when Howard was assigned the task of maintaining Hawking's wheelchair and not him. Poor Sheldon! The Big Bang Theory fans will remember the Hawking Excitation for decades.
23. The Bow Tie Asymmetry
Season 11, Episode 24
We all know how weddings can be stressful, As we are talking about the turn of events that happened at the wedding ceremony of our weird couple, Amy Farrah Fowler and Sheldon Cooper.
We can write a book on how they are extremely, scientifically, and personally made for each other. While everyone in their friend's group is concentrated on making the arrangements perfect for dealing with Amy and Sheldon's family, Sheldon is on to making a complex theory about bow ties (writing formulas with Amy's lipstick and not realizing it's their wedding day). That day we realized how they both could only tolerate each other because of the binding force of science. The presence of Mark Hamill and Kevin Sussman made this episode even more interesting.
22. The Adhesive Duck Deficiency
Season 3, Episode 8
This episode is practically the turning point in Sheldon and Penny's friendship, played by Jim Parsons and Kaley Cuoco (we can watch any episode that showcases their bond any day!). The episode features the mild trip that Raj, Howard, and Sheldon take to alter the mood of the three quirky scientists. Meanwhile, Penny slips and injures her shoulder back in her apartment.
She had to ask Sheldon to take her to the hospital. The episode gets funnier when we realize that Sheldon can't drive. You can't control your laughter the moment they reach the hospital, and Sheldon has to fill up a form for Penny regarding her condition. The Adhesive Duck Deficiency is one of those Big Bang Theory episodes that can make you laugh at any point.
21. The Bath Item Gift Hypothesis
Season 2, Episode 11
We all know how Leonard has been obsessed with Penny since day one. So naturally, it is excruciating when you see that one person with someone else, especially when he is more attractive than you. The same thing happened with Leonard. He was anxious when he saw the woman of his dreams with the good-looking physicist at his university. Meanwhile, Sheldon was struggling to find the perfect gift for Penny on Christmas as he had never given a present to a girl.
We all went gaga when Sheldon, who hated physical interaction, hugged Penny for gifting him Leonard Nimoy-signed handkerchief (and his DNA). We know how adorable Sheldon can be at times. No one could have played the character of Sheldon Cooper better than Jim Parsons. The bath item gift hypothesis is one of the most popular Big Bang Theory episodes.
20. The Opening Night Excitation
Season 9, Episode 11
This CBS sitcom has one of the most unique couples of the decade, and it's their first night together as a couple. Compatibility and compassion for each other are what make any couple get through life. It feels like Amy Farrah Fowler and Sheldon have it all. Sheldon skips the premiere of the latest release of the Star Wars movie for Amy's birthday, as advised by professor proton (played by Bob Newhart). They are finally ready to progress in their relationship. The chemistry between Mayim Bialik and Jim Parsons is stunning, which makes us fall for them even harder. They are a legendary couple for a reason.
19. The Scavenger Vortex
Season 7, Episode 3
In this episode, we get to witness the science geeks participating in a scavenger hunt which is organized by Raj Koothrappali (Kunal Nayyar justified his role as an Indian guy throughout the series by picking up every single bit of culture-oriented people). As the show progresses, Howard and Amy have an interesting discovery that they have similar musical tastes.
If anyone says an introvert and an extrovert can't have a deep connection, then they seriously deserve a fight because Sheldon and Penny work great as a team. This scavenger vortex episode becomes more interesting when Bernadette gets competitive and feisty, which puts Howard in trouble.
18. The Justice League Recombination
Season 4, Episode 11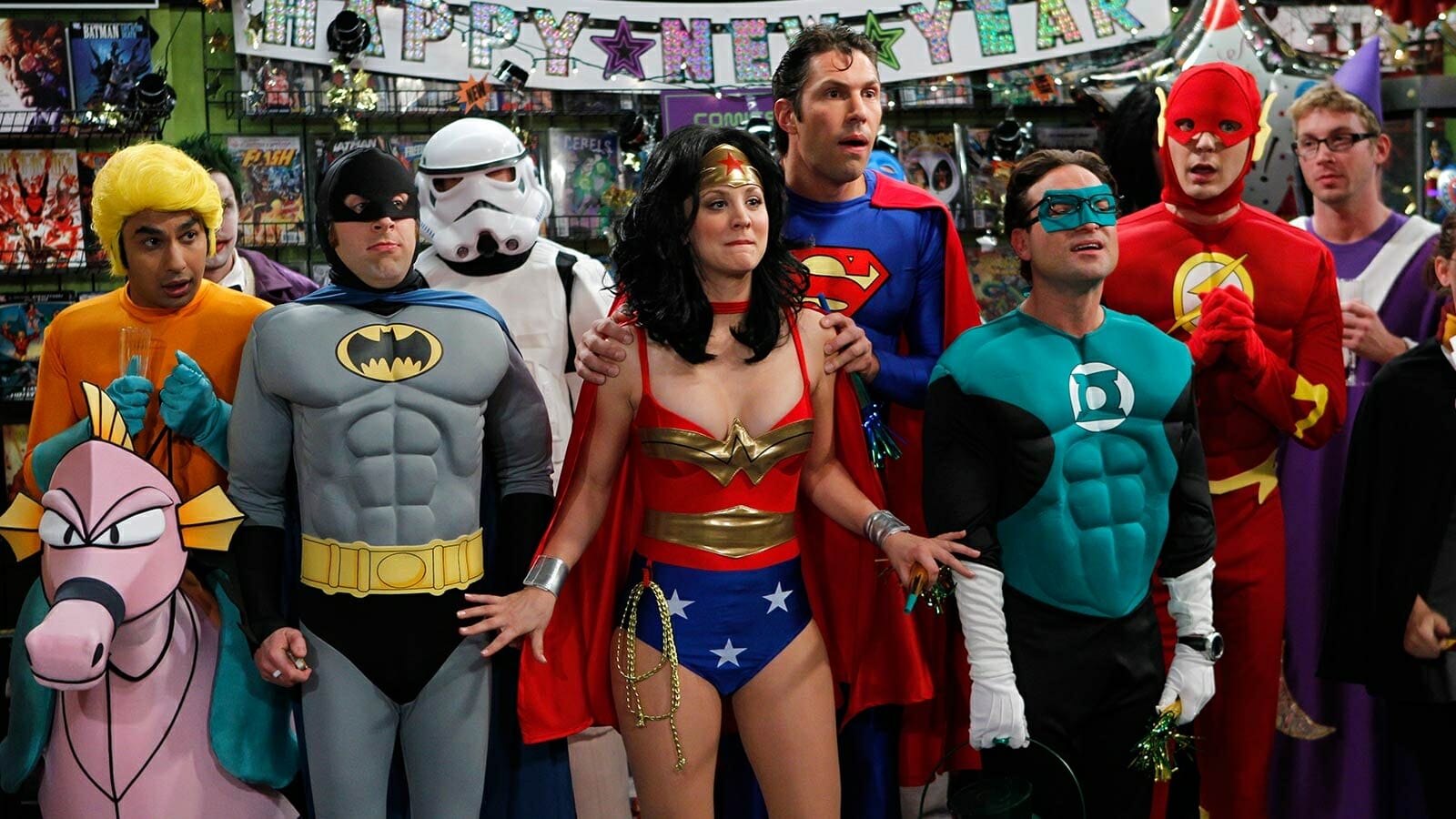 The guys take part in a new year's costume party at a comic book store. They dress up as Justice League members and decide to convince Penny and Zach to be a part of the group, as Penny is upset about the nerdy guys bullying his boyfriend. Zach might sound stupider after comparing him with the science guys, but he is one of the most genuine and nicest people on the show. He is that one human that deserved more screen timing because he is just so cool and calm to hang out with. Johnny Galecki performed brilliantly as Leonard Hofstadter.
17. The Barbarian Sublimation
Season 2, Episode 3
This is one of the most heartfelt episodes of The Big Bang Theory because it embodies the group of science guys cheering up their devastated friend Penny who is disheartened about the constant failures in life. Sheldon getting all weird when he tries to console Penny is one of the most hilarious scenes of the season.
Penny is later introduced to the world of online gaming, and she can't stop playing it to release all her stress. She continues playing day in and day out to the point where she gets obsessed with the game. This episode is a gem of the Big Bang Theory series. The Barbarian Sublimation is that one episode that you can watch countless times, and it will be funnier every single time.
16. The Countdown Reflection
Season 5, Episode 24
Like Amy and Sheldon's strange love story, Bernadette Rostenkowski and Howard Wolowitz also have a strange connection with each other which is effortlessly played by Melissa Rauch and Simon Helberg (We all know why Howard loved Bernadette so much because she resembles his screaming mom!). While Bernadette wants to get married before Howard's massive space mission, an unseen flashback gets him in trouble. It was hilarious to witness their little wedding speeches directed at the bride and groom. This is one of the best Big Bang Theory episodes of season 5.
15. The Robotic Manipulation
Season 4, Episode 1
So sweet of Penny to set up Sheldon and Amy. It marks the beginning of a beautiful relationship they are going to have in the future, like a normal couple. The highlight of the episode is how Penny tries to talk to Amy and Sheldon to minimize the uncomfortable silence in the car but ended up being more awkward. Meanwhile, Howard finds a way to use his robotic arm. Sometimes Howard doesn't feel like he belongs to the human community because of his strange behavior.
14. The Thanksgiving Decoupling
Season 7, Episode 9
This Thanksgiving episode is a must-watch as the group gets to spend the day with Howard's family. Sheldon attempts to convince everyone not to take him to Mrs. Wolowitz's place as he is a socially awkward person. The episode also features Howard's hilarious attempts to win over his not-so-satisfied father-in-law. Meanwhile, a shocking revelation is made in the gang with regard to Penny's ex-boyfriend Zack. They accidentally got married to each other (Ross and Rachel, is that you?). Penny's accidental marriage haunts her like a nightmare, and it was utterly interesting to see how the two lovebirds, Leonard and Penny, deal with the entire mess she created in her life.
13. The Change Constant
Season 12, Episode 23
This is the second last episode of this legendary series. The episode features the group members desperately waiting for the results. Another iconic thing that happened in the episode is that the elevator got fixed, which had been damaged ever since the series started (the audiences screamed and clapped for several minutes when the legendary thing happened, some even got teary). We also got to see a few glimpses of the sweet chemistry between Penny and Sheldon. The group members knew that they weren't ready to deal with the changes, but they were there to help each other.
12. The Stockholm Syndrome
Season 12, Episode 24
This is one of the best Big Bang Theory episodes as it is the most legendary series finale. When people say that friends group does not stick together after starting their own family, tell them about this group. Even after everything they have been through, they are still ready to adjust to Sheldon. Sheldon, Amy, Leonard, Penny, Raj, Howard, and Bernadette all get one set closer to the uncharted future. The Stockholm Syndrome episode is one of the most entertaining episodes of the season and the final episode of the season.
11. The Precious Fragmentation
Season 3, Episode 17
This is one of the classic episodes (that involves Sheldon getting punched). There are so many funny scenes in this episode, and Sheldon's dream tops every single one of them. We witness the group quarreling over a ring that they believe was used in the popular film series Lord Of The Rings. The presence of Peter Jackson will make you laugh throughout the episode.
10. Pilot
Season 1, Episode 1
We can never forget the first episode of the very first season of The Big Bang Theory. The elevator was broken, so they took the staircase to Leonard's apartment. Leonard and Sheldon are amused to see their new neighbor Penny who lives right across the hall (they had no idea how often they were going to be eating Chinese food together). Sheldon asks Penny to leave her favorite spot. Penny tells Leonard the story of her life and how she ended up working in a cheesecake factory. Leonard starts to fall in love with Penny.
9. The Pancake Batter Anomaly
Season 1, Episode 11
This is one of the most adorable episodes of The Big Bang Theory because it embodies Penny taking care of sick Sheldon while every gang member stays away from him. Sheldon asks Penny to sing him soft kitty, which his mother used to sing him sweetly whenever he was sick. This will forever be Sheldon and Penny's song. We can easily witness Penny's relationship with Sheldon finally growing.
8. The Vegas Renormalization
Season 2, Episode 21
In this episode, we can see Raj, Leonard, and heartbroken Howard going on a trip to Vegas. This episode also features Raj being confident after gulping down some drinks. Sheldon accidentally locks himself in the apartment, which forces him to hang out with Penny. We can never grow tired of watching Sheldon and Penny together on screen, isn't it?
7. The Roommate Transmogrification
Season 4, Episode 24
The episode starts with getting her Ph.D. degree, and everyone starts to mock Howard, who still hasn't gotten his Ph.D. degree. Meanwhile, Raj and Sheldon become roommates, and they hear about Leonard and Priya's bedroom fantasy inspired by Star Trek. We all can agree on the fact that we have immense love and respect for all these brilliant actors. They are the funniest fictional characters, and they make up for a hilarious dysfunctional group no matter how quirky they are as a person. The viewers love every single one of them.
6. The Proton Regeneration
Season 11, Episode 6
In this episode, Sheldon attempts to become the new professor proton (while thinking too highly of himself, we all know the narcissistic Sheldon by now). The episode also features Howard and Bernadette taking a bed rest and Penny making them believe that she can take care of a baby even though she has no experience in looking after a child (we all know how feisty Penny is). This is one of the best Big Bang Theory episodes of the season.
5. The Excelsior Acquisition
Season 3, Episode 16
This amazing episode revolves around how Sheldon couldn't get the autograph of the legendary comic book writer, Stan Lee, because he has to appear before the judge for breaking the rules of the traffic signal. As much as it sounds hilarious to our ears, Sheldon ends up in prison. The presence of Stan Lee made this episode extremely hilarious.
4. The Egg Salad Equivalency
Season 6, Episode 12
The episode features Penny discovering that Alex is obsessed with Leonard. Sheldon gets his group in an attempt to solve a problem. Sheldon likes to jump into the situation without having any expertise. The way Alex made a face at Sheldon's explanation is priceless. Audiences loved Alex's character and wanted to see more of this likable person. They even couldn't stop picturing Leonard and Alex together as a happy couple. This is one of the most genuine and wholesome episodes of The Big Bang Theory.
3. The Re-Entry Minimisation
Season 6, Episode 4
Howard's imagination of heroic entry after his return from the space mission turns to dust when the gang members don't give him a hero's welcome. Meanwhile, Bernadette is too weak to do something because she is sick.
2. The Convention Conundrum
Season 7, Episode 14
This episode showcases Howard and Raj's attempts to get fake tickets for the popular Comic-con as they couldn't get the real tickets. The whole time the gang members fear getting arrested while using the fake tickets. The entry of James Earl Jones made the episode funnier. This is probably the best guest appearance on this series by a celebrity (the fact that Sheldon is happily sharing food with him makes us realize how much he loves him).
1. The Lunar Excitation
Season 3, Episode 23
This is the most epic episode of The Big Bang Theory series as Raj and Howard attempt to register the alien-human (Sheldon) to online dating so that he can find someone to go out with. And that's how Amy Fowler blesses Sheldon's existence by marching into his life. We can never stop replying to this iconic episode because it is just so heart-warming and epic.
Conclusion:
The Big Bang Theory has been one of the best TV shows for the last two decades. Back in 2007, when the show was released for the first time, we couldn't have imagined it to be over-the-top iconic to the point where people were going gaga over this creative science fiction show. This show proves that a series related to science is not just for science geeks who study science all day and have a complicated vocabulary like Sheldon. This show can also be enjoyed by the regular audience who are not related to science. The honorable mention has to be Neil Diamond, whose songs were used several times in the show.
John Ross Bowie appeared in the show as Barry Kripke. Christine Baranski also appeared as Dr. Beverly Hofstadter, and she nailed the character. Sheldon's mother
It not only made us giggle throughout the seasons but also forced us to shed some tears while witnessing their bond growing with time and their unconditional love for each other. This iconic snow deserves every single bit of hype it is getting. The legacy of this TV series can never be outshone by any possible show coming in the last few decades. While some may argue that Friends is the best show of the 90s, to all those people, Friends can never portray the same kind of originality as the great, The Big Bang Theory.