There's nothing romantic about the idea of romance for singles caught in the middle of an ongoing pandemic. However, let's not forget—we were also in 2020, and Netflix has plenty of content to keep you amused while dating in person in real life is pretty much off the table.
Let's be honest: even if we're all in excellent, committed relationships, we can't help but admit that reality dating shows are our guilty pleasure. Even if you don't have a significant other, there are moments when all you want to do is sit back and watch others discover – or fail to find – love. But it's good television, and Netflix has enough of it.
Some of these Netflix dating shows may teach you about your dating style. For one thing, shows like Love Is Blind and Too Hot to Handle taught us that love isn't necessarily formed from a physical connection.
Indian Matchmaking taught us that having unrealistic expectations might damage our love lives. And, of course, classic reality dating shows like The Bachelor demonstrated that finding the right one can be a painful process of elimination; you may date 30 different individuals and yet not find love.
If you're looking for something to make being single a little less lonely, you might want to binge-watch some reality shows about dating. If you are familiar with some of the options, try some of the others, we have compiled a list of 20 reality dating shows on Netflix Original that you might fall in love with, just like we did.
20. Three Wives, One Husband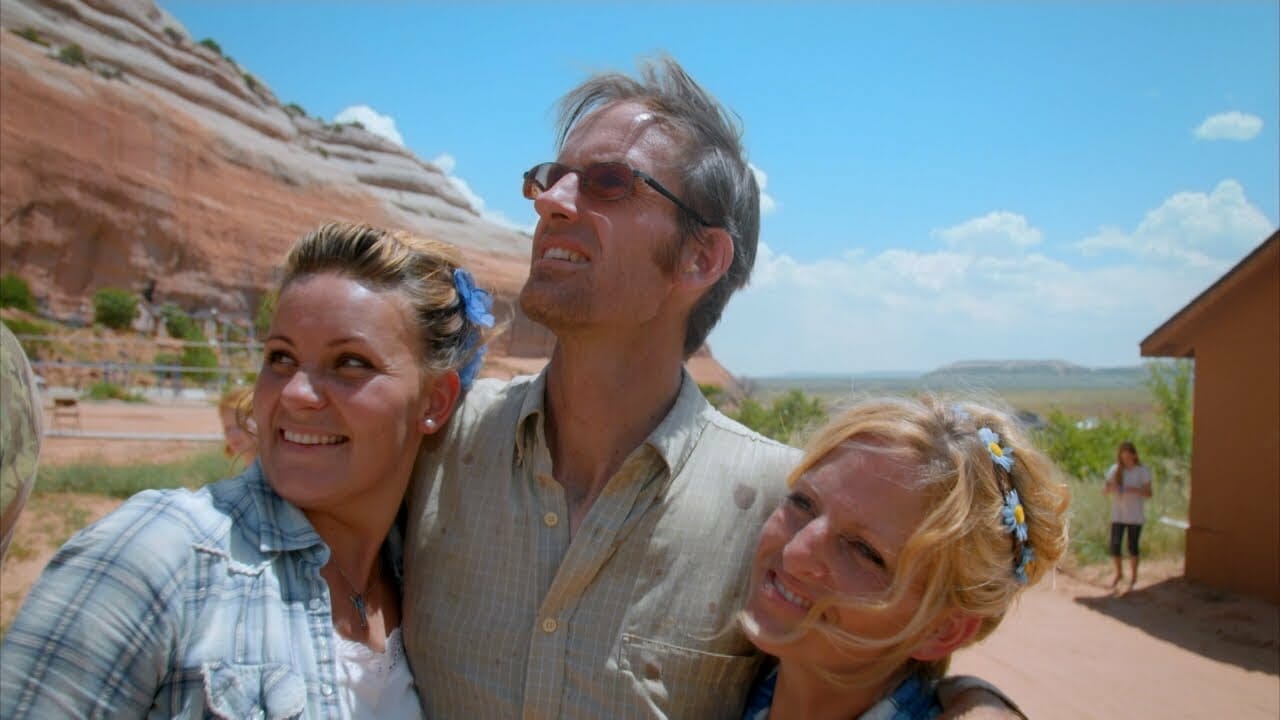 Director: Becky Lomax, Jack Warrender, Tanya Winston

Writer: Becky Lomax, Jack Warrender, Tanya Winston

Cast: Anna Chancellor, Jan Goodman, Abel Morrison

IMDB ratings: 6.5/10
Think Sister Wives, but with a modern twist. This show follows fourteen Utah families that are involved in the world of polygamy. While the lifestyle may seem perplexing to most people finally deciding on separate dates, it's intriguing to discover what compelled them to share their lives on television.
Three Wives, One Husband pivotal moment: Enoch Foster, a fundamentalist Mormon, has assembled his two wives, Catrina and Lillian, and 17 children for a gathering in one of their rock-blasted dwellings in the Utah desert.
He has been dating a prospective third wife, nanny Lydia Rose, for some months and plans to propose to her. But it's a family choice, he argues, and he'll put it to a vote first. They all exclaim, "Yay!" and raise their hands… Except for a tiny child.
19. Back With The Ex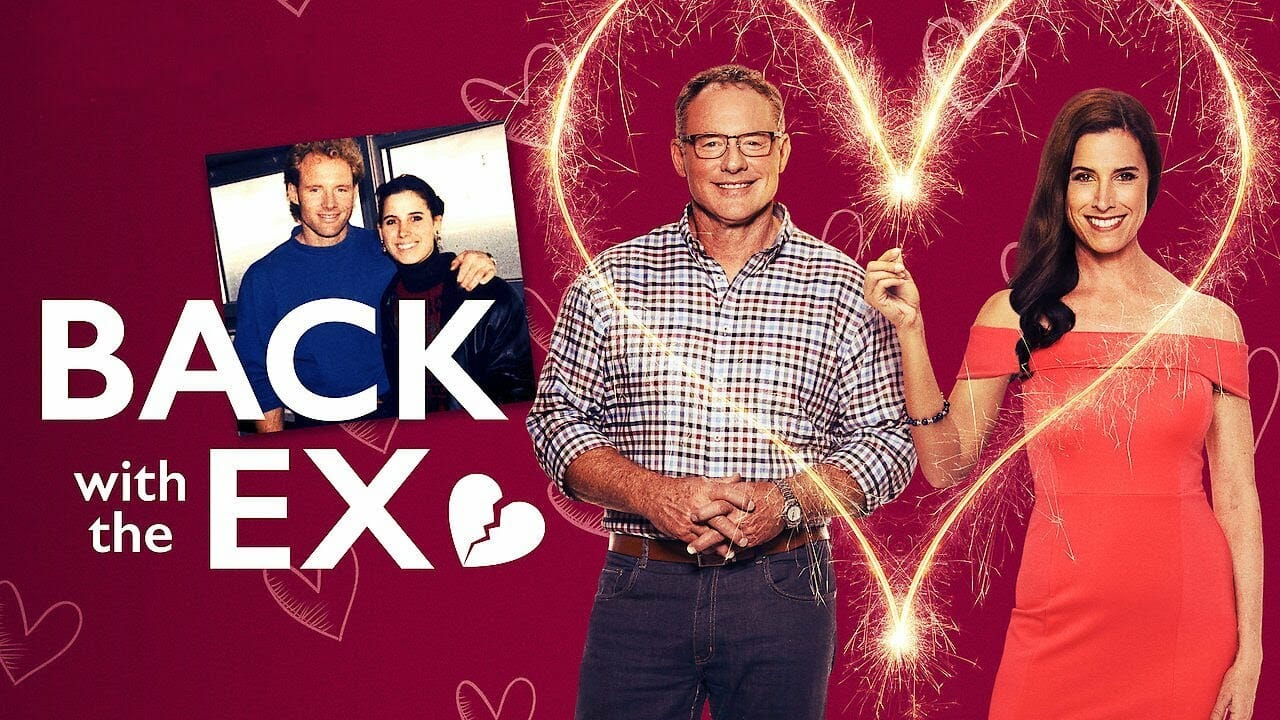 Director: Brad Gustafson

Writer: Brad Gustafson

Cast: Jeremy, Meg, Diane

IMDB ratings: 6.2/10

Rotten Tomatoes ratings: 60%
Back With The Ex is an Australian show about four couples that try again or sometimes for the third or fourth time. However, the drama-filled series doesn't hold back, offering viewers a candid look at the couple's interpersonal problems.
Over three weeks, the couple date again, first in hotels and then at one other's new homes. But, before determining whether to give each other a second opportunity in the real world, the candidates must reflect on their experiences and debate what went wrong the last time.
18. Age Gap Love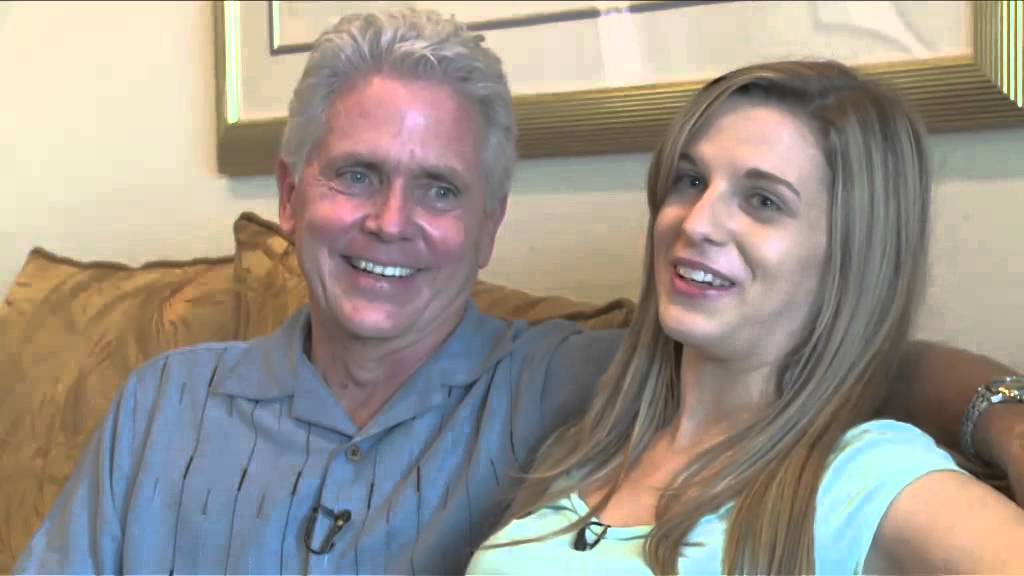 Director: J.D Roth

Writer: J.D Roth

Cast: Mark Consuelos, Mark Phillippoussis

IMDB ratings: 5.7/10
Age Gap Love is a British television series dating show that is now available on Netflix. The series has three seasons and has been running since 2014. This show focuses on couples with significant age differences.
The couples come from different origins and situations, but they all have one thing in common: they aren't the same age. Some of the teams on this show are somewhat contentious, which should be noted before watching the series.
17. Terrace House: Aloha State
Director: Masato Maeda

Writer: Masato Maeda

Cast: Reina Triendl, Ryota Yamasato, Yoshimi Tokui

IMDB ratings: 7.5/10
Terrace House: Aloha State is a Netflix original based on the well-known Japanese franchise Terrace House. Instead of being set on the island country, the streaming-only series sets cast members on Hawaii's beaches.
This chapter in the series has a lot to recommend it. Six new roommates are presented first. Second, they must get acquainted with American cultures and languages. Finally, when it comes to dating, all of this provides for unique situations, especially when the roommates meet up with island residents.
16. My Hotter Half
Director: Andrea Castañón

Writer: Gregor Lauder

Cast: Melvin Odoom, Charley Clark, Can Somer

IMDB ratings: 4.1/10
While we don't mind who is the sexier part of our relationships – it's the other person – some do. This is the idea behind My Hotter Half.
The Netflix dating show, hosted by British comedian Melvin Odoom, uses the findings of people on the street to judge which of two couples is sexier. The "losers" are given a makeover to make them as appealing as the victors. To summarize, no one on My Hotter Half is genuinely a loser.
15. Single's Inferno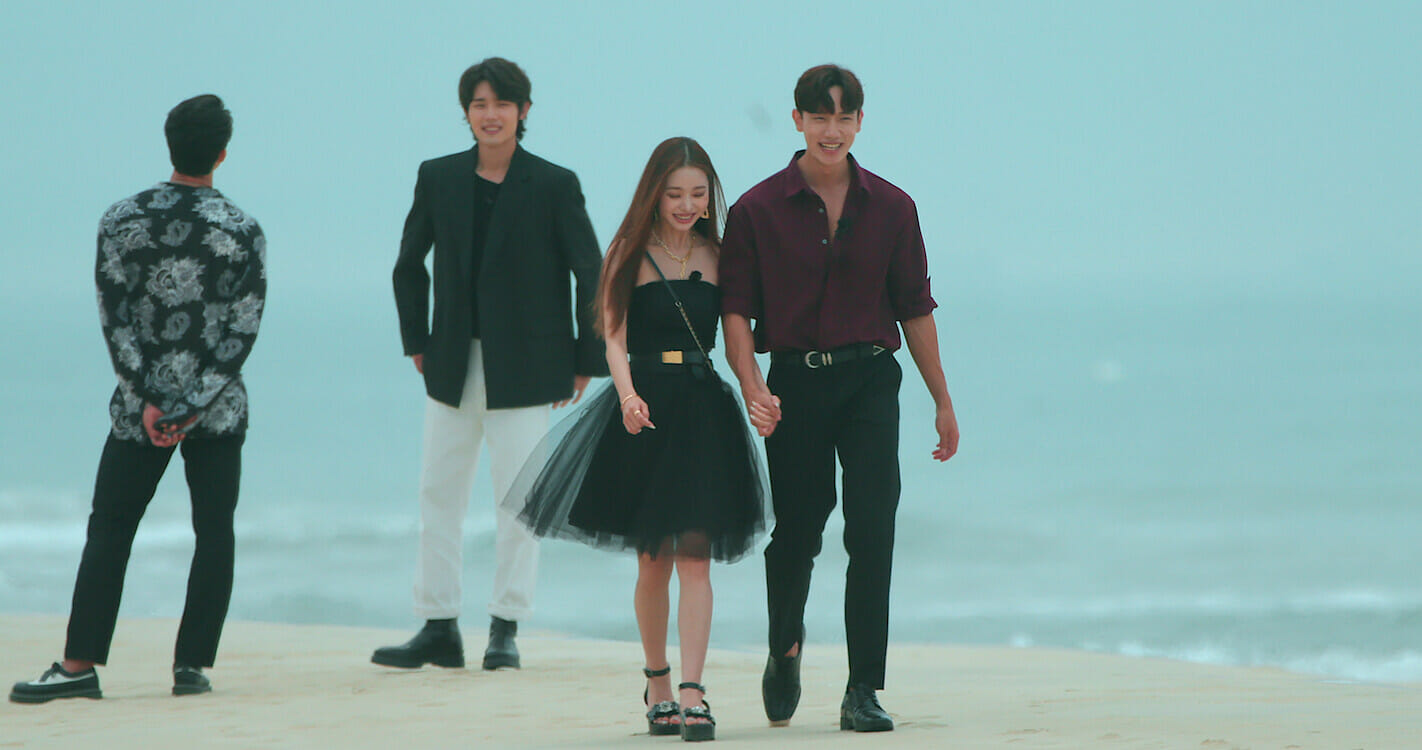 Director: Kim Jae Won, Kim Na-Hyun

Writer: Kim Jae Won, Kim Na-Hyun

Cast: Hong Jin Kyung, Lee Da Hee, Han Hae

IMDB ratings: 7.1/10

Rotten Tomatoes ratings: 50%
Single's Inferno is the world's most famous Korean reality dating show and has only one season. The Korean dating show is a cross between Bachelor in Paradise, Love Island, and Survivor, with players "stranded" on an island with nothing except food they must prepare themselves, minimal hygiene, and tents.
The first season begins with nine participants, soon joined by two invaders. Contestants are not permitted to reveal their age or occupation as they get to know one another. At the end of each episode, players secretly pick who they want to "leave" the island with for a date night at a fancy hotel; if two individuals choose the same person, the night is won.
14. The Single Wives
Director: Paul Franklin

Writer: Paul Franklin

Cast: Matthew Hussey, Fifi Box, Nikki Mitropoulos

IMDB ratings: 6.5/10
The Single Wives, an Australian dating program that initially aired on July 18, 2018, focuses on four women who were previously married. Now that they are alone, they are looking for love and hope for a second shot at their happily ever after.
While many dating programs focus on both men and women, I think I like this one since it focuses solely on women looking for guys. Even though there is only one season, it's a lot of fun to see who ends up with partners and is still seeking.
13. Are You The One?
Director: Brian Testa

Writer: Matty Ralston

Cast: Ryan Devlin, Terrence Jenkins, Maria Elizondo

IMDB ratings: 6.5/10
Are You The One? has been on MTV since 2014 and is at its height. To win a million dollars, twenty singles must work together in a gorgeous home on a tropical island to locate each other's, perfect partners. Producers investigate the participants before shooting, even interviewing their ex-partners, to find the best person for them.
It's a hot mess of reality tv with everything you need for a guilty pleasure binge: contests, truth booths, honeymoon suites, match ceremonies, and a lot of drama.
The first seven seasons of the program are exclusively male and female matchups, mainly the eight weeks, but beginning with the eighth season, the matches can be made up of any gender.
12. Sexy Beasts
Director: Simon Welton

Writer: Rob Delaney

Cast: Rob Delaney, Angella Katherine, Ibukun Omotowa

IMDB ratings: 4.6/10

Rotten Tomatoes ratings: 23%
Sexy Beasts is what would happen if Love Is Blind wasn't so severe.It contestants are concealed under outrageous film-grade prosthetics before being sent out on dates in what may be one of Netflix's oldest and most fun spins off.
Each episode is self-gratification of a different disguised contestant's quest for love. The contestant goes on brief dates with three other disguised suitors in the first round before picking two to advance to the next round. After the second date, the contestant must decide on the suitors' names, which are revealed in the final scene.
11. What The Love! With Karan Johar
Director: Nishant Nayak

Writer: Karan Johar

Cast: Rameez Rizvi, Samaksh Sudi, Sahil Brown

IMDB ratings: 3.8/10
Karan Johar, the show's host, is a well-known writer and filmmaker in India. His Bollywood films are primarily about love and passion; his directorial debut, Kuch Kuch Hota Hai, is one of the most widely watched and classic Bollywood films of all time.
Over the years, his notions about love and romance have infiltrated Indian culture. So when people say they desire a "Bollywood Love Story," they are most usually referring to one written by Johar.
Consider Millionaire Matchmaker crossed with Queer Eye crossed with Indian Matchmaking. Karan Johar invites many singles to join him on a ride in search of real love within themselves and others. If, after seeing this, you still don't believe in the power of love, go back and watch it again.
10. Extreme Engagement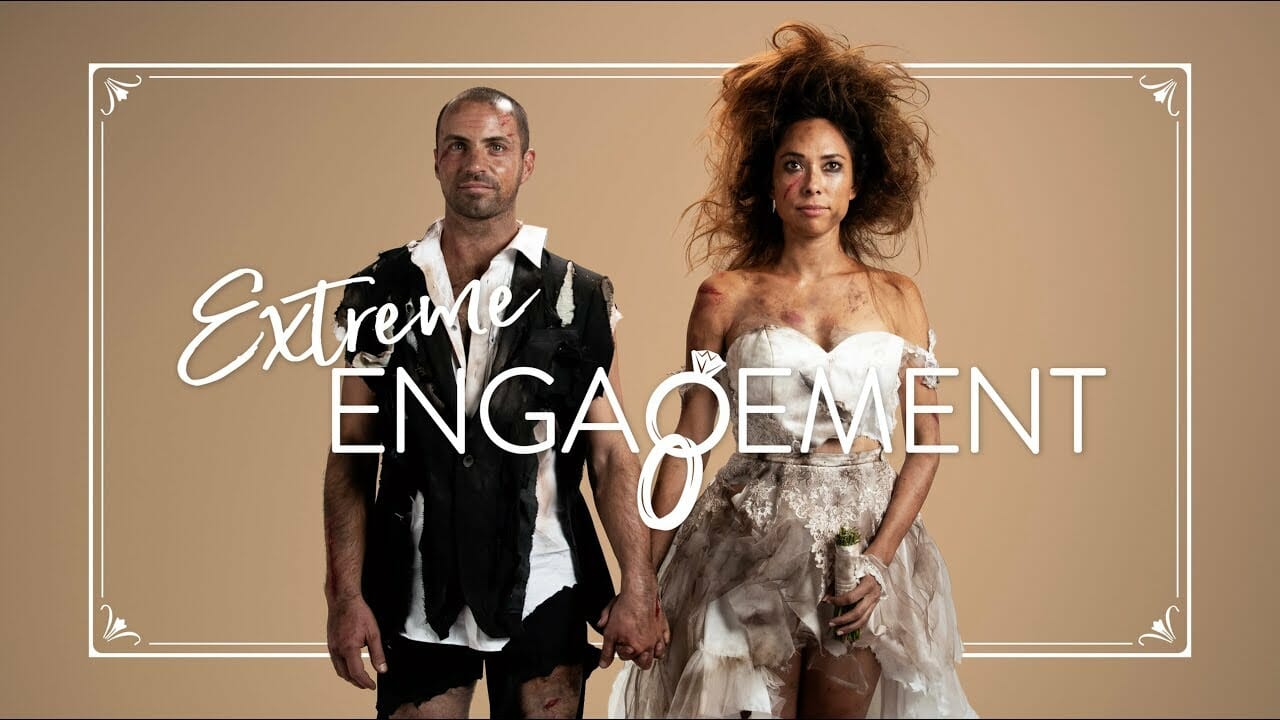 Director: Tim Noonan, PJ Madam

Writer: Tim Noonan, PJ Madam

Cast: Tim Noonan, PJ Madam

IMDB ratings: 5.6/10
PJ and Tom have been engaged for four years, but soon after they were engaged, Tom, a filmmaker, spent two years touring the world filming the series Rite of Passage. So, to determine whether they are compatible, they plan to travel the world for a year, visiting various indigenous tribes to learn about marriage and its rites and rituals.
While Tim is used to roughing it in harsh conditions and dealing with native populations, PJ, a news anchor, is not. So how will the stress of being out of her comfort zone to influence their relationship?
9. Love On the Spectrum
Director: Brooke Satchwell

Writer: Karina Holden

Cast: Brooke Satchwell, Michael Theo, Mark Radburn

IMDB ratings: 8.6/10

Rotten Tomatoes ratings: 100%
The revolutionary Australian series Love On The Spectrum will warm your heart. The show follows a group of young Australians on the Autism Spectrum as they embark on their first dates. Participants learn how to negotiate social situations with the help of actual professionals to find a companion.
While not everyone will find love, the show will help participants create long-lasting connections with like-minded people. In addition, viewers get an insight into what life is like for those on the autism spectrum as we follow their dating experiences. It's a beautiful series unlike anything else on television, and each episode will leave you wanting more.
8. Say I Do
Director: Juan Calvo

Writer: Juan Calvo

Cast: Jeremiah Brent, Thai Nguyen, Gabriele Bertaccini

IMDB ratings: 7.7/10

Rotten Tomatoes ratings: 48%
If all of your reality dating show bingeing has left you depressed, let Say I Do restore your faith. Say I Do, from the makers of Netflix sensation Queer Eye, has interior designer Jeremiah Brent, fashion designer Thai Nguyen, and chef Gabriele Bertaccini assisting couples in planning the surprise wedding of their partners' dreams.
Each episode focuses on a different couple who have been unable to make their big day happen for one reason: financial difficulties or the loss of a loved one. Their stories will break your heart, so be prepared to weep.
7. The Bachelor
Director: Mike Fleiss

Writer: Mike Fleiss

Cast: Chris Harrison, Brad Womack, Sean Lowe

IMDB ratings: 3.1/10
Each episode of The Bachelor includes 25 women fighting for the love of a single man who will ideally become her spouse. Each season's "prize," which has included a vineyard heir, an actor's brother, a football star, and a real-life prince, spends time with the ladies on solo and group dates, going on outdoor activities, helicopter flights, and, of course, wining and dining.
Weekly, the ladies who continue to amaze him receive flowers and are asked to live in a gorgeous villa and luxury hotel with him, accompany him to exotic locations like love island, go on overnight dream dates, and even meet his parents. At the conclusion of the competition, the lady picked must then wait to discover if she is his soul mate.
6. Married At First Sight
Director: Lotte Offenberg Bergqvist

Writer: Lotte Offenberg Bergqvist

Cast: Pepper Schwartz, Calvin Roberson, Viviana Coles

IMDB ratings: 6.1/10
The honeymoon period for the couples in 'Married at First Sight' is ended, and they must now face the realities of their marriages. It's been a hectic week for the couples, with financial discussions, dramatic confrontations, and a lack of desire.
Jose and Rachel's housewarming celebration was attended by Jose's parents and Rachel's friends. When asked about their honeymoon, the couple was all smiles and joy until the subject of money came up.
This week on the show, the couples were required to organize a housewarming celebration for friends and family at their residences. They needed to see past the differences and make things work. However, this is easier said than done.
5. Indian Matchmaking
Director: Smriti Mundhra

Writer: Mamta Raut Srinivas Rao

Cast: Sima Taparia, Aparna Shewakramani, Pradhyuman

IMDB ratings: 6.2/10

Rotten Tomatoes ratings: 63%
Sima Taparia is Mumbai's top matchmaker and the star of the Netflix series Indian Matchmaking. Sima explains that in India, there are two types of marriage: "love marriage" and "marriage," with the latter being where she comes in.
She works with clients and their families to locate them a mate by conducting thorough research, including visits to their hometowns.
Sima has a long list of customers and finds them wherever she goes, whether at the airport or the grocery store. The blind dating show, on the other hand, records the dating travels of a chosen few, with all-around good man Vyasar and feminist hero Aparna standing out.
4. Too Hot To Handle
Director: Laura Gibson

Writer: Laura Gibson

Cast: Desiree Burch, Carly Lawrence, Emily Miller

IMDB ratings: 4.6/10

Rotten Tomatoes ratings: 40%
Too Hot To Handle is an American-British reality dating shows that follows ten incredibly hot people on a fantasy trip with the chance to win a cash prize of $100,000.
What's the catch? Every time they hook up, money is taken from their total; how difficult can four weeks of abstinence be? Almost difficult.
The series, shot in Turks and Caicos, has three seasons so far and is hosted by Lana, a virtual assistant. The series believes that through engaging in challenges and seminars, competitors will be able to build meaningful connections rather than succumbing to physical attraction.
3. Dating Around
Director: James Adolphus

Writer: Chris Culvenor

Cast: Jarry Lee, Luke Hawksworth, Jonathan A. Hanna

IMDB ratings: 6.3/10

Rotten Tomatoes ratings: 93%
Dating Around is a Netflix original that takes a more contemporary and realistic approach to date. The show follows five singles on their first five dates. Following these dates, they can choose one individual with whom they will go on a second date.
This series is more realistic than previous dating shows and provides insight into what modern dating may be like. Furthermore, this series has LGBT characters, which is lovely. It's guilty pleasure, endearing, social experiment, matchmaking algorithm, and authentic to watch these first dates.
2. Terrace House
Director: Masato Maeda

Writer: Masato Maeda

Cast: Yoshimi Tokui, Minori Nakada

IMDB ratings: 8.1/10
Terrace House is a Japanese dating world reality television that many people worldwide have grown to enjoy. The series, including the Tokyo and the Opening New Doors seasons, can be streamed on Netflix. This show follows six strangers as they live in a house and have the opportunity to date one another.
While this dating show lacks the overt drama of American dating shows, it is highly engaging. On the Netflix streaming platform, these sexy singles, as in young adults, are on a roller coaster spin-off to find their dates on a spectrum of love.
1. Love Is Blind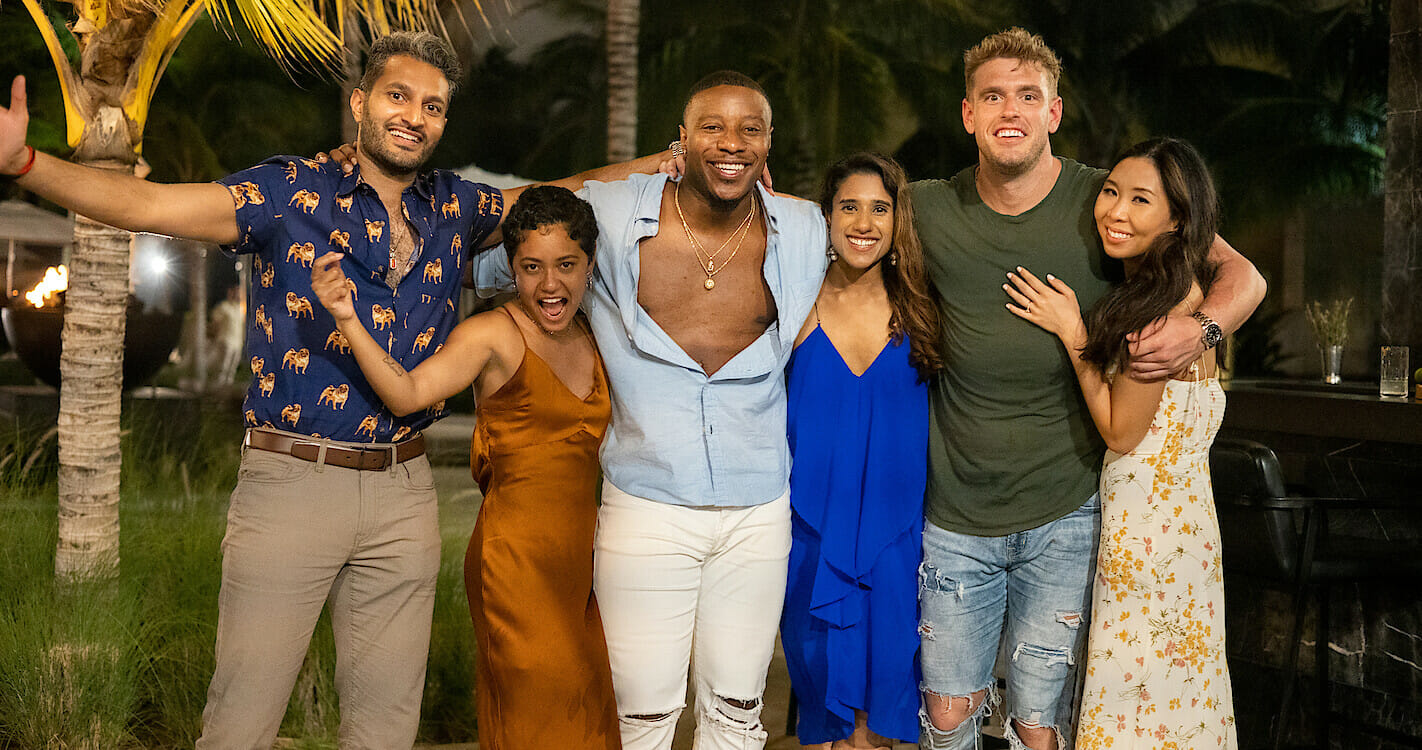 Director: Brian Smith

Writer: Brian Smith

Cast: Nick Lachey, Vanessa Lachey, Shayne Jansen

IMDB ratings: 6.5/10

Rotten Tomatoes ratings: 76%
Netflix has pushed the notion of brief encounters to new heights. For example, men and women in Love is Blind fall in love and get engaged before they ever meet. Consequently, a popular streaming reality dating show has emerged with genuine connections.
Furthermore, there is a sweetness to the show. Rather than wishing the couples bad luck, followers encourage them to bond during their time as strangers. Finally, there is a reunion Netflix love show to let fans know how their favorite contestants fared after the show ended.