Ever since its creation, cartoon characters have been a massive success among the audience. The first character was introduced in the year 1908. It was a huge success. Following this success, Walt Disney, Warner Bros, and many other companies came forward to take up cartoons. Among them, Walt Disney and Warner Bros have been the best productions so far.
A few of the famous cartoons are Looney Tunes, Mickey Mouse, Shin Shan, Tom and Jerry, South Park, and Power Puff Girls. In this article, we will look into the 40 best cartoon characters of all time.
40. Yosemite Sam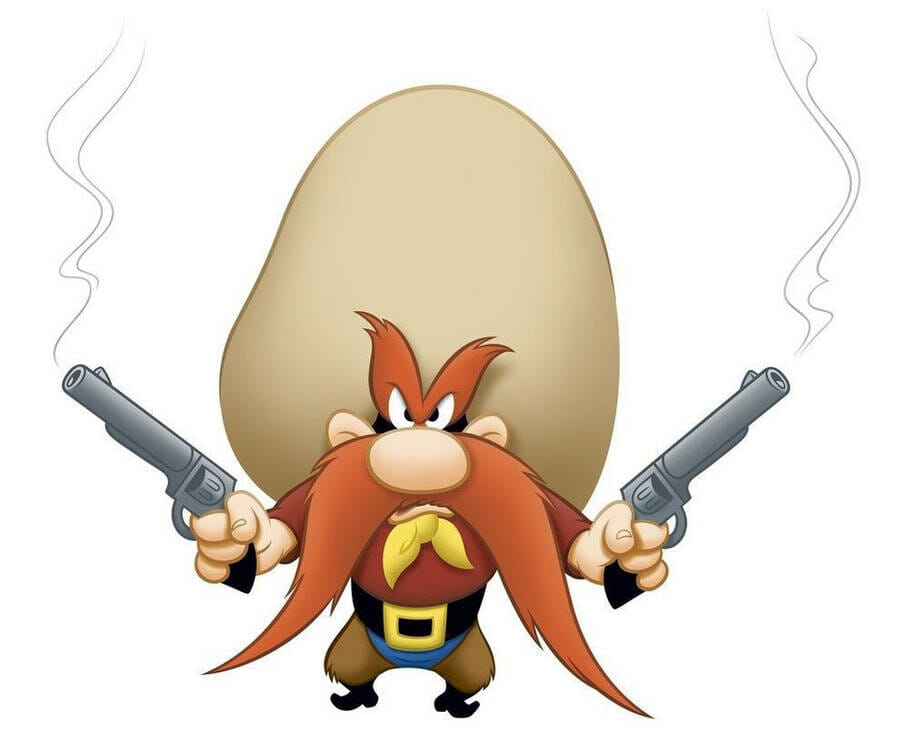 Show: The Looney Tunes show
Yosemite Sam is a Looney Tunes cartoon character, and he plays a strong opponent to Bugs. He was purposefully created to be a strong opponent even though Bugs had Elmer and Wile.
A cowboy inspires Yosemite Sam's look. He wears a red shirt, blue pants, a pair of boots, and a sombrero. His long mustache adds up evilness to his character. He is often paired up with Bunny and can be seen in various episodes.
39. Marge Simpson
Marge Simpson is a female character developed for the Simpsons show. She made her first appearance in 1987. She often wears a beaded red necklace and has tall blue hair. The characters of  "The Simpsons" don't age with time, and this is the same for Marge.
Marge is married to Homer and has three children, namely Bart, Lisa, and Maggie. She mostly tries to balance the disorganized family and tries to be the bridge between her sarcastic husband and her notorious kids.
38. Yogi Bear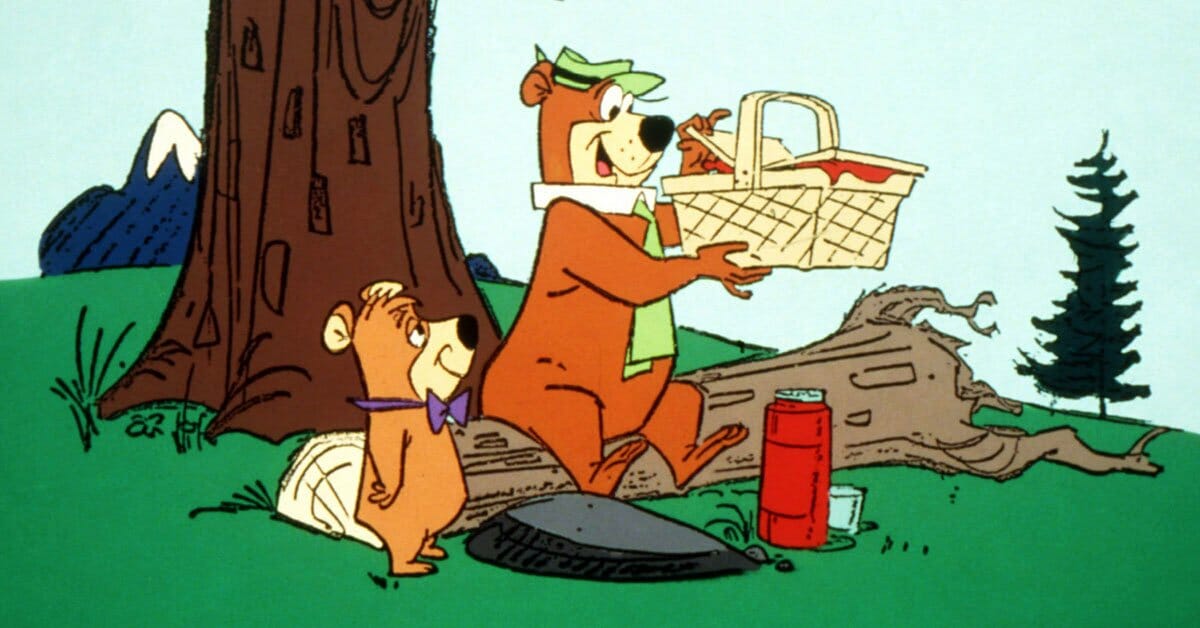 Yogi Bear was a character created by Hanna Barbera, and he made his first appearance in the Huckleberry Hound Show in 1958. He was an inspiration from real-life characters. Yogi Bear wears a green tie and a hat, and he looks smart.
He was given his own show called "The Yogi Bear Show" in 1961. Yogi hangs around with his friends in Jellystone Park. He often tries to steal people's baskets in the park. Yogi also has a girlfriend named Cindy Bear, who often disapproves of his action of stealing.
37. Hello Kitty
Show: Hello Kitty's Paradise
Hello, Kitty is a Japanese cartoon character created by a Japanese production company. The character was created in 1974 and launched in 1975. Coin purse was the first product to be released with the Hello Kitty cartoon.
Ever since the launch, the character was a huge success and had more demand. Many such products were sold, and the character attracted the kids as well.
36. Powerpuff girls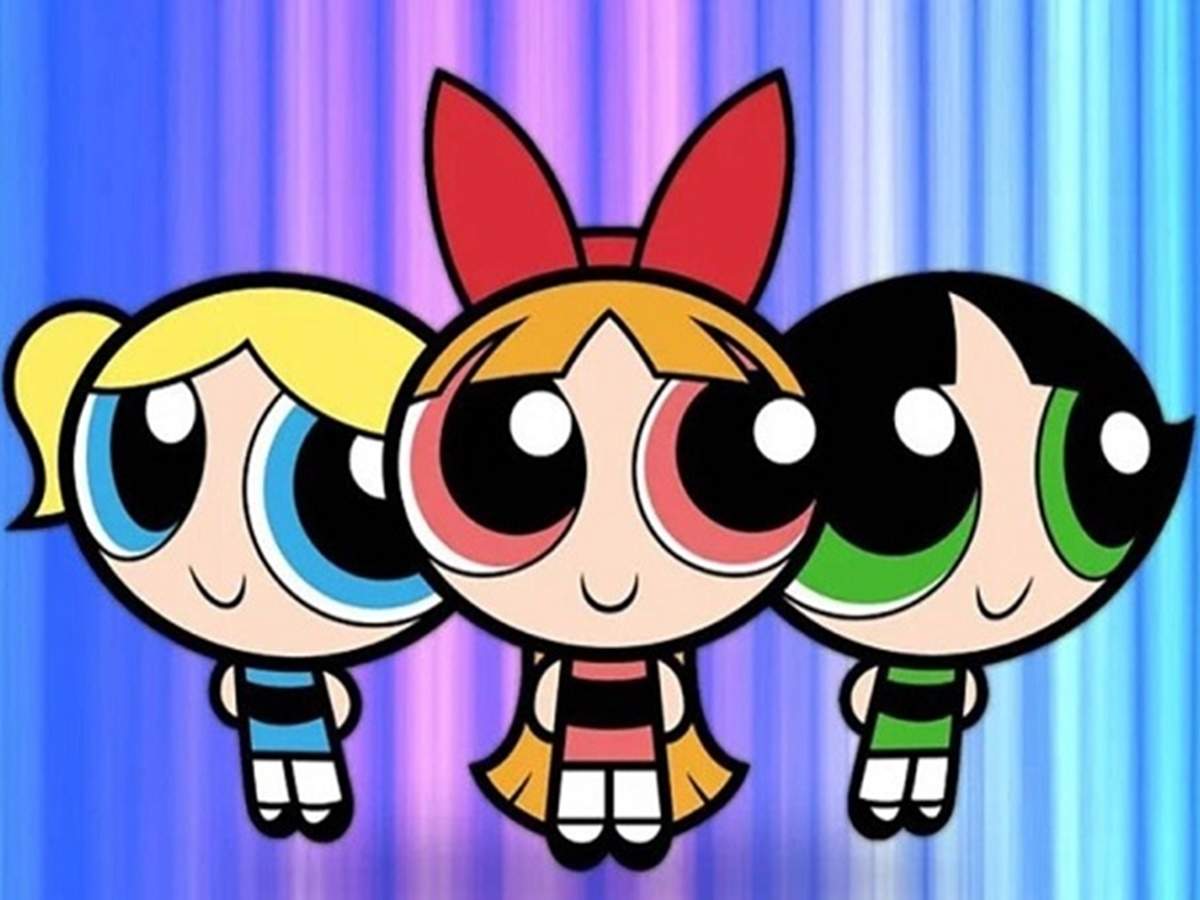 Show: The Powerpuff Girls
"The Powerpuff Girls" is an animation series that was created for Cartoon Network. The series is majorly dependent on three girls who have superpowers. The kindergarten girls live in a fictional city with a mayor. The mayor invites these girls every time the city is in trouble, and the girls save the city.
The names of the Powerpuff Girls are Blossom, bubbles, and Buttercup. Each of the episodes has a unique storyline and entertains the audience.
35. Space Ghost
Space Ghost is a superhero cartoon character created by William Hanna. He made his first appearance in 1966. He wears a white Superman costume with a black eye mask and a yellow cape. Space Ghost, along with his friends, fights the villains in outer space and protects the universe.
34. Butt-head
Show: Beavis and Butt-head
Butt-head is an animated cartoon character developed especially for adult viewers. He pairs up with Beavis. The duo attends school, and in their free time, they watch TV, eat junk and watch adult magazines.
With no one to watch and care for them, the friends lack sympathy, emotions, and knowledge. They always seem to be interested in adult content and explore more. These characters were not as popular as the other characters, but they entertained adult audiences, and the script of the cartoon was decent.
33. Betty Boop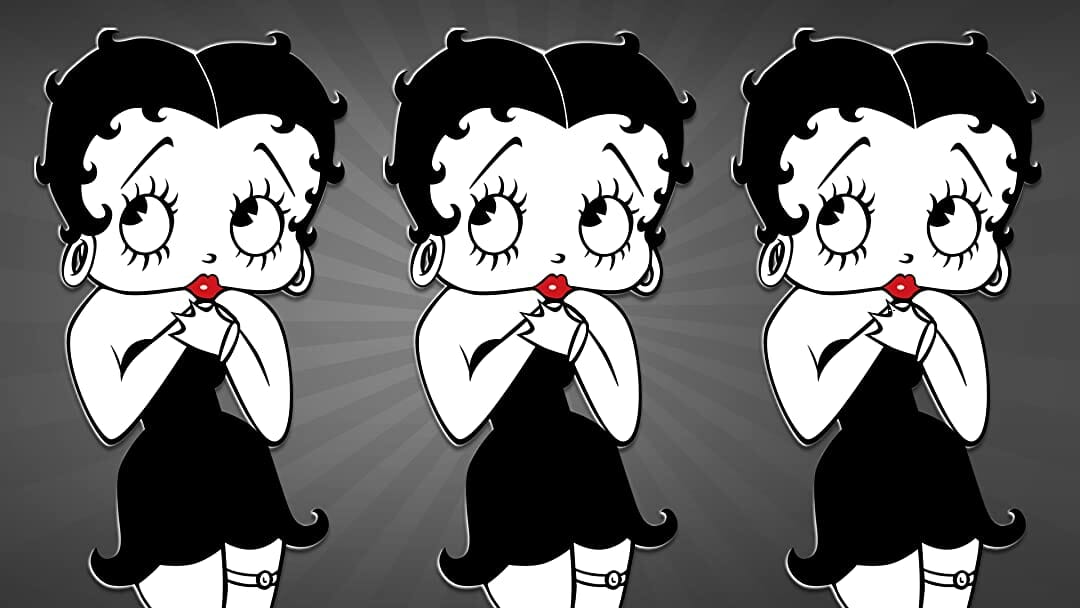 Betty Boop is a cartoon character developed for the show Dizzy Dishes that appeared in the silent era. Betty was initially a black-and-white cartoon with large eyes, a small nose, and messy hair. When animations were colored, Betty wore a single red piece and had messy black hair. In certain episodes, she also appeared as a little redheaded girl.
Betty runs away with her boyfriend after a disagreement with her strict parents. Betty was portrayed as a sexy woman, and over a period of time, her character received popularity.
32. Fred Flintstone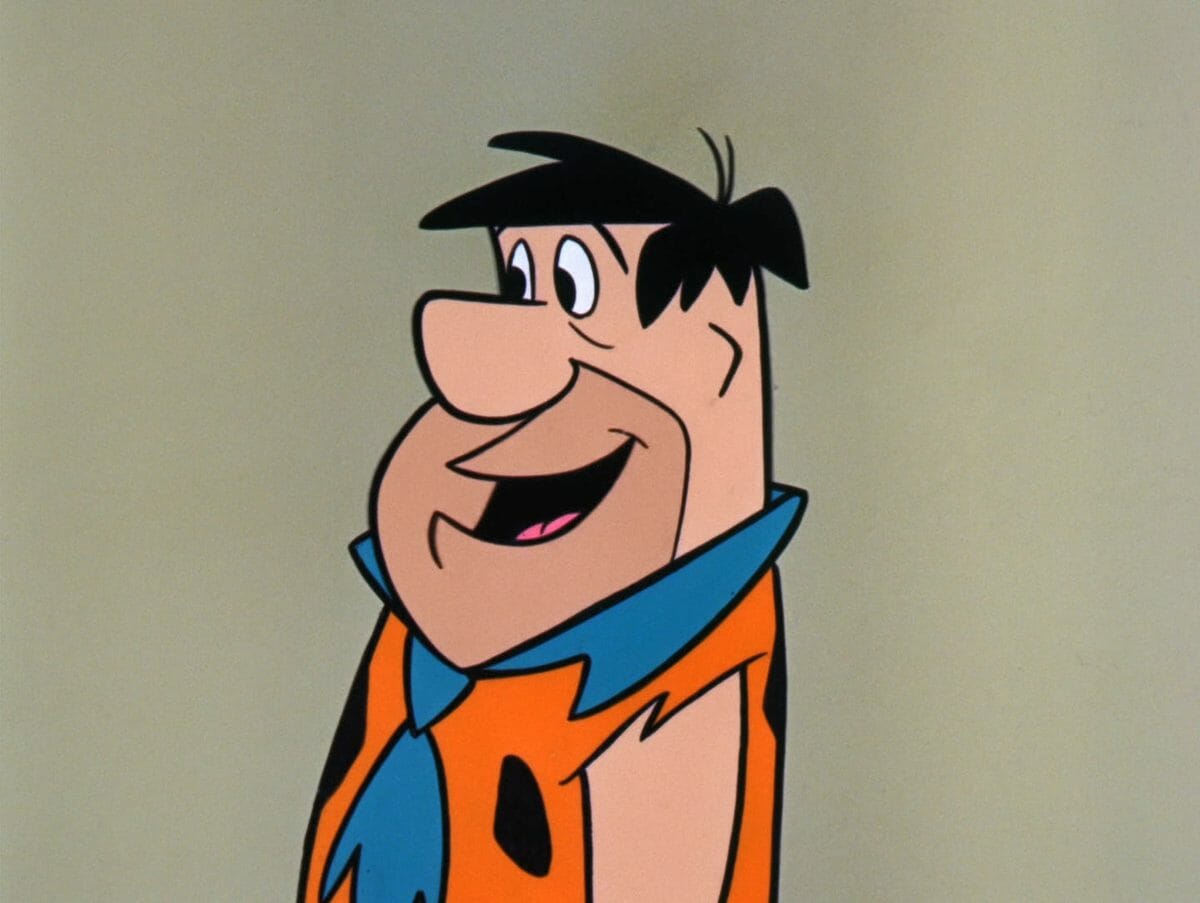 Show: Fred flintstone cartoon
Fred Flintstone is a popular cartoon character created for the Flintstones by William Hanna. The characters are similar to that of primitive aged people. Fred Flintstone lives in a cave along with his wife and daughter. They are a modern stone age family.
His best friend Barney lives next to him, and they work together. Over the years, his daughter has given birth to children, and he takes care of them as a responsible grandfather.
31. Porky Pig
Show: The Looney Tunes show
Porky Pig is one of the old cartoon characters created for Looney Tunes. Porky was identified to be the first cartoon character to draw a huge fan base. It was the second famous cartoon character of Looney Tunes, next to Bugs Bunny.
Porky is a pig with a blue coat and hat and a cute red bow tie. He made his first appearance in 1935. Initially, he was portrayed as an enemy. Since his character was special to the creators, they gave him a good storyline, added a few positive aspects, and used him in many shorts.
Porky Pig's famous line is "That's all Folks," which appears at the end of each short. Porky was also paired up with Bugs and Daffy to create good screen space for the character.
30. Tweety Bird
Show: The Looney Tunes show
Tweety is one of the most famous characters created for the Looney Tunes. It is a male yellow bird with long eyebrows and blue eyes. Tweety is one of her pets of Granny.
Tweety is grown by Granny and is often her favorite pet. Whenever Tweety gets into trouble with Sylvester, Granny picks Tweety's side, and this often irritates the cat. Tweety is very aggressive and often frames the poor cat Sylvester as the troublemaker. Owing to the colors used on Tweety, he is the most eye-catching character among the rest.
29. Tasmanian Devil
Show: The Looney Tunes show
The Tasmanian Devil, shortly known as Taz, is a fictional character created for the animated short Looney Tunes. Taz has appeared the least number of times, but he was one of the favorite characters of Looney Tunes.
Taz is a rival to Bugs, but he often loses to him. This brown animal was initially framed to be ferocious but later was revealed to be sweet and calm, and well. This transition is what made the audience love Taz. Taz made his first appearance in 1954, and he is popular for his spinning ability in the cartoon.
28. Bart Simpson
Bart Simpson is a fictional character created for "The Simpsons," one of the best-animated shows. He is a member of the dysfunctional Simpsons family. Bart is the eldest child of his family. He makes his appearance in almost every episode.
People often admire Bart Simpson for his mischievousness, even though he is a school-going kid. His act often lands him in trouble, and he seeks a way to come out of his troubles. Marge would always have Bart's back, even when he was embarrassed by his father, Homer.
27. Homer Simpson
Homer Simpson is one of the animated characters created for "The Simpsons" show. He works as a safety inspector at a nuclear power plant and is the head of a dysfunctional family.
Homer married Marge, and the couple had three children. He often embarrasses his eldest child Bart and tries to make up for it. Homer Simpson is a fun-loving and cool dad created for the show. His sarcastic dialogues are far beyond excellent. He made his first appearance in 1987 and has never missed appearing in any episode to date.
26. Thomas Jasper
Show: The Tom and Jerry show
Tom is a grey and white cat. He often pairs up with Jerry, the mouse, who creates trouble for him. The relationship between Tom and Jerry became so popular that Tom and Jerry's relationship became a worldwide famous phrase.
Tom made his first appearance in 1940. Later, he was paired up with Jerry. Tom is often irritated by the mouse, and he lands himself in trouble. Also, in some episodes, it can be seen that Tom and Jerry were together, and the audience even loved these episodes.
25. Jerry Mouse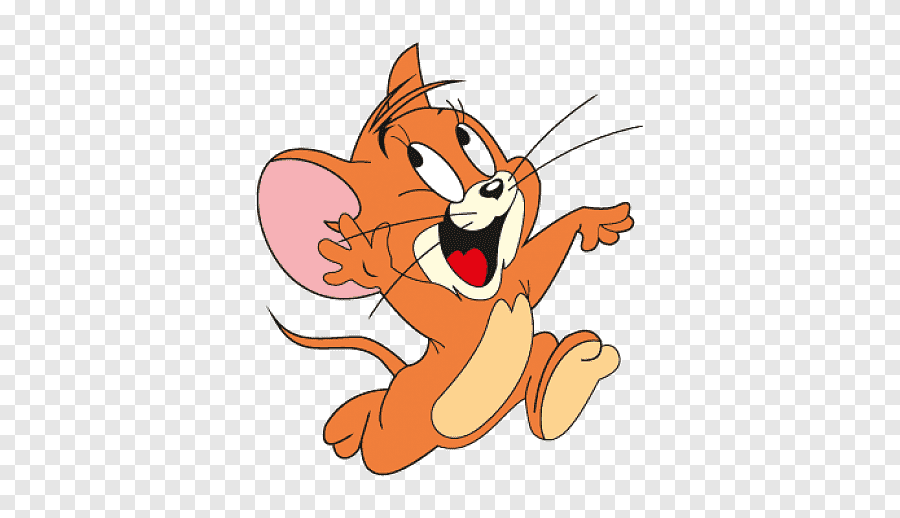 Show: The Tom and Jerry show
Jerry Mouse is one of the lead characters of the Tom and Jerry show and was created by William Hanna for the cartoon network. His original name is observed to be Gerald Jinx. He is commonly referred to as Jerry. He is a smart brown mouse and is often admired for his intelligence.
Jerry Mouse often pulls the leg of Tom and creates horrible situations for him. He made his first appearance in 1940 along with Tom, and this duo is one of the best in the whole cartoon world.
He is often visited by his cousin Nibbles, who creates trouble for Jerry. Jerry with Nibbles is observed to be a wonderful caretaker, and he loves his little cousin so much that he tackles his rivalry to get what Nibble wants.
Tom and Jerry were one of the most popular fictional characters of all time.
24. Winnie the Pooh
Show: Winnie the Pooh cartoon
Winnie the Pooh is the cutest and most famous cartoon character of all time. He is often referred to as Pooh Bear or Pooh. Winnie the Pooh is a yellow teddy bear who wears a red shirt. He is often fond of honey and steals honey.
Pooh made his first television appearance in 1924. Pooh is very friendly in nature but a slow thinker. His innocent nature made him the most liked character of all time. He often accompanies his friends, and Christopher owns him. The slow-thinking bear has also come up with ideas to save his owner from disastrous situations. Apart from cartoons, Pooh has also appeared in novels and films as well.
23. Charlie Brown
Charlie Brown is a leader and one of the famous cartoon characters in a comic strip named "Peanuts." He made his first appearance in 1950. Charlie Brown is a funny-looking character with a loose yellow t-shirt, black trousers, yellow socks, and brown shoes.
Charlie Brown usually gets nervous about everything and often lacks self-confidence. He is a mix of both positive and negative attitudes. Sometimes, he doesn't even feel like going outside as he knows that he will mess up things. On the other days, he is very determined to face the world and get what he deserves.
Charlie is the longest-standing character of the 50-year-old strip. He is one of the cartoon characters that was loved and liked by many. Charlie was also featured in a Christmas special show called The Charlie Brown Christmas.
22. Peter Griffin
Family Guy developed Peter Griffin, one of the famous cartoon characters. Peter Griffin is one of the main leads of the show and has a positive role. He made his first appearance in 1999. He has also made appearances in The Simpsons, Drawn Together, and The Cleveland Show.
People characterize Peter as a person who easily gets carried away by wealthy lifestyles. If he sees someone interesting, he wishes to live a similar lifestyle to them. He drinks and enjoys with his friends and is also a father to three children. On the positive side, Peter Griffin tries to be a good dad to his children and also a best friend to his dog, Brian.
21. Popeye
Popeye is one of the cartoon characters that Crisler created for King and features a comic strip. Popeye's character was first featured in the year 1929. Later, this comic strip gained popularity and was again telecasted on television as well.
Popeye is famous for getting his strength from Spinach. The cartoon doesn't have any continuation from its previous episodes. However, the characters remain the same.
He has a love interest in Olive, who Pluto often carries away. But when Popeye eats his spinach and gains more strength, Olive returns to Popeye.
20. Bluto
Bluto is one of the cartoon characters that was created for the Popeye comedy strip. Crisler Segar created this character, and he was the lead antagonist to Popeye. Bluto was also referred to as Brutus in the later episodes. Bluto is a giant muscular man with a deep voice and harsh behavior. He often tries to downplay Popeye.
Bluto and Popeye were both attracted to Olive. He often uses his strength to abduct Olive to spoil their love story. However, when Popeye eats his spinach, he becomes more powerful and ends up smacking the muscular antagonist.
The Popeye comedy strip's scope for Bluto's character led to him being used more frequently, despite his initial one-time appearance.
19. Roger Rabbit
Show: Roger Rabbit: cartoon
Roger Rabbit is a famous rabbit cartoon that made its first appearance in 1981 in a novel. He is a white bunny with a red costume, blue bow tie, and yellow gloves.
When the novel named "Who censored roger rabbit?" became popular, a movie was taken based on the novel, and it was named "Who Framed Roger Rabbit?"
In the film, Roger is framed to be the mystery murderer of a famous Hollywood producer. He seeks the help of a detective to prove himself innocent. Though he has not made an appearance in any other show, this film was enough to make Roger Rabbit famous.
18. Dr. Heinz Doofenshmirtz
Show: Perry, the platypus
Dr. Heinz is one of the cartoon characters created for the show "Perry the Platypus." The show is about two young brothers who are often interested in inventing new things and creating trouble for their sister, Candice.
Dr. Heinz plays the role of an evil scientist who wants to rule the world. The Platypus often hinders his efforts. Even though he plays in the negative shade, the way he talks and his accent make him one of the most lovable losers.
17. Woody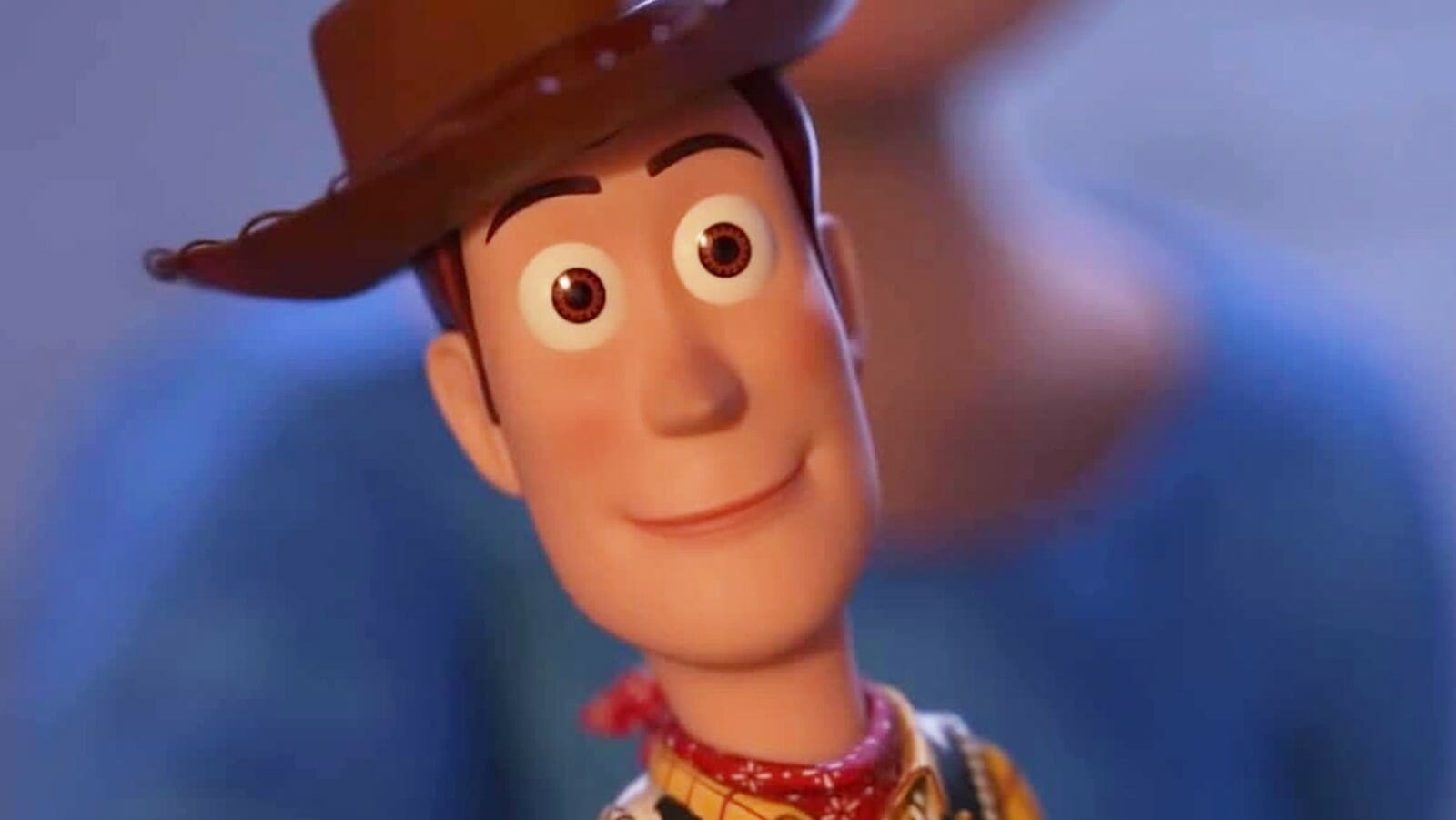 The Toy Story franchise created Woody, one of the famous cartoon characters. This is a movie with talking toys that Andy owns. In a survey taken in 2021, Woody was observed to be the most famous toy among the rest of the characters.
Woody wears a yellow shirt and blue jeans and is featured to be a cowboy. Woody is Andy's favorite toy and the leader of other toys. He gets jealous when Andy purchases a new toy called Buzz Lightyear. Although he doesn't like buzz initially, they get together towards the end of the movie.
Woody is a very calm and friendly character, and he loves to sacrifice himself for Andy.
16. Buzz Lightyear
Buzz Lightyear is one of the cartoon characters created by Disney for the toy story movie. He is the latest addition to Andy's toy collection.
Buzz is characterized to be a space ranger. When he became Andy's recent favorite toy, he was hated by Woody and his team. But later, when they go on adventures with each other, they found Buzz to be a warm person, and the crew accepts him. Buzz might seem to be gigantic among the other toys, but he has the lightest heart. He loved the other toys the same way he loved Andy. Woody and Buzz were the most famous cartoon characters.
15. Jessie
Jessie is one of the cartoon characters created for the toy story franchise as well. Jessie is a cowgirl. She made her first appearance in toy story 2. After her old owner abandoned her, she felt very depressed and lonely. She was taken by Andy and added to his favorite toy collection. Soon, Jessie felt that Andy was the one she belonged to.
Jessie is a smart cowgirl with red hair and a red hat. She is brave and always wanted to be the first person to stand up for her friends. Her characteristics are almost similar to Woody, and the couple loves to go on adventures together. But at times, her past scares her, and then she remembers Andy and her current toy friends to cheer herself up and to come back on track.
14. Batman
Batman is a character created for the DC Comics. He made his first appearance in 1939 in a detective comic. Batman was the secret identity of Bruce Wayne, a wealthy person in the city. He seeks revenge for the murder of his parents.
In the beginning, they framed him to be a ruthless killer, but later the crew re-designed his character into a superhero who completely relies on justice. He uses his strength and knowledge to fight for justice.
Several comic books and feature films have used Batman as a famous cartoon character.
13. Wonder Woman
Wonder Woman is a superheroine comic character created for DC Comics. Her first appearance was in All-Star Comics in 1941. She originally belonged to an island known as Themyscira, an island where only women reside and they have enormous power. Her name on the island is Diana. She encounters the real world and fights against evil to restore peace in the world.
She is characterized to be a peace lover and has the strength and energy equal to that of 100 men. Wonder Woman was a modern-day symbol of humanity. Owing to its popularity, it was used in many comics, and even movies were released where Wonder Woman was the lead role.
12. Elmer Fudd
Show: The Looney Tunes Show
Warner Bros. developed Elmer Fudd. He is an old man who always wears a brown shirt, pants, and a hat. He always has a gun in his hands because he loves to hunt down the rabbits. Elmer Fudd was one of the main antagonists of Bugs. Every time he plots a plan to hunt the bunny, it backfires, and he ends up in trouble.
His slang was popular. He couldn't pronounce the Rs properly. So he refers to rabbits as wabbits. Even though he did a negative role, the audience loves his innocence, and they downplay the evilness of Elmer.
11. Speedy Gonzales
Show: The Looney Tunes show
The Looney Tunes developed the character Speedy Gonzales. He is a smart rat. He wears a white outfit and a yellow sombrero. The author inspired this character by Mexican culture.
The team paired him up with Sylvester in 1953, feeling that the cat-and-mouse combo would do well. Gonzales picks up trouble with the cat and runs really fast to safety.
10. Sylvester
Show: The Looney Tunes show
Sylvester is a cat and is part of the Looney Tunes character. He is one of the pets of Granny. Sylvester made his first appearance in 1939. He is a black and white cat with cherry-red nose.
In reality, Sylvester may project himself as the notorious cat, but he is the innocent one. Tweety and Speedy always frame him for chasing. He became paired up with many other cartoon stars, which made him one of the most loved cartoon characters.
9. Wile E Coyote
Show: The Road Runner Show
In 1949, the show Fast and Furry-ous developed and launched Wile. Wile plays the opposite road runner, the protagonist of the show. It is a brown wolf-like creature that wants to hunt down road runners.
Unlike other wolves, Wile portrays himself as a dumb Coyote who purchases useless products to trap the road runner. On rare occasions, he succeeds in catching the road runner, but later, he loses him. Most certainly, he ends up hurting himself with the traps he set for the road runner. Wile was one of the favorite antagonists of the cartoon characters.
8. Pink Panther
Show: The pink panther show
Blake Edwards developed Pink Panther for the animated series. Pink Panther made his first appearance in 1963. The series became famous for the music played and also for the panther's smart and innocent moves.
In most of the episodes, a situation involves the panther. Whatever he does in innocence becomes a burden to the other characters, and it turns out to be hilarious to the audience. A few of the remarkable episodes are Lucky Pink, Pincome Tax, in the Pink, and the pink blueprint.
7. SpongeBob SquarePants
Show: SpongeBob SquarePants
Nickelodeon created SpongeBob SquarePants, a yellow sponge-like character in a square shape. SpongeBob is one of the high-rated cartoons for Nickelodeon. He is one of the lead cartoon characters of the series and is an energetic person. He lives in a fictional aquatic city with his friends.
SpongeBob works at a restaurant called the Krusty Krab and has a goal to get his license, but he fails every time. In his free time, SpongeBob SquarePants does jelly-fishing and have a good time with his friends. SpongeBob SquarePants also has a pet snail, and the duo is really a treat to watch.
6. Patrick Star
Show: SpongeBob Squarepants
The creators initially developed Patrick as a cartoon character for the SpongeBob SquarePants cartoon. Patrick is a pink-colored jellyfish. Most people commonly know him for being lazy and dumb. His absent-minded character always invites problems to his friends.
Patrick's character is humorous, and his presence itself entertains the audience. The cartoon character received positive reviews. Due to this, the producers made Patrick the lead of the show "The Patrick Star Show," which served as a spin-off to SpongeBob.
In this show, Patrick has a fun talk show which involves his family. Patrick is also one of the best friends of Bob.
5. Scooby Doo
Show: Scooby Doo, where are you?
Scooby Doo is one of the most famous cartoon characters of all time. He is often seen with a brown dog with a green collar and four friends who solve mysteries. Scooby Doo's first appearance was in the year 1969. Scooby Doo's bubbly nature endeared him to fans, making him the most loved cartoon character, and filmmakers produced many movies featuring him.
His favorite companion is Shabby Rogers, with whom he often gets into trouble. Shaggy and Scooby, even though they are a gang that solves mysteries together, share a special bond that is evident throughout the cartoon series.
4. Mickey Mouse
Show: Mickey Mouse (shorts)
Walt Disney created Mickey Mouse, a cartoon character, in 1928. Mickey Mouse was the first ever cartoon to achieve global wide recognition. Many cartoons were created following the success of Mickey Mouse. All cartoons consider this cartoon to be the pioneer.
The creators of the cartoon created Mickey as a lead character. He is a mouse who usually wears large yellow shoes and white gloves and has a charming personality. He and his girlfriend, Minnie, and his friends are often seen together.
Many people love and like him throughout the cartoon series because he possesses a charming and heroic character.
3. Donald Duck  
Show: Mickey Mouse (shorts)
The creators of the Mickey Mouse cartoon series created Donald Duck as a character. Donald Duck is one of the friends of, Mickey Mouse, and he often accompanies Mickey.
He is a white duck with yellow bills and feet. Many people loved and liked Donald Duck, who wears a sailor's hat and coat, making him one of the favorite cartoon characters. He has appeared in many Walt Disney movies at various timelines.
Donald Duck also had his appearance in different cartoons, and he has a girlfriend named Daisy Duck. The audience also loved the Daisy and Donald moments.
2. Daffy Duck
The creators of Merrie Melodies created Daffy Duck, one of the greatest cartoon characters. He made his first appearance in 1937 as a protagonist in Porky's Duck Hunt.
In the Looney Tunes cartoon, they identified Daffy Duck as the third most popular character. Daffy was a black duck with yellow bills and feet and a white-neck collar. Initially, this cartoon character was wild and clumsy. Later, across the Looney Tunes, the creators revised and re-wrote his character to make him one of the best characters.
1. Bugs Bunny
Show: The Looney Tunes show
Bugs Bunny is one of the most famous cartoon characters. He made his appearance in Looney Tunes. Bugs Bunny has made the most number of appearances when compared to the other characters.
He is a white and grey rabbit and is well-known for tackling his rivalries. Bugs Bunny's charming character featured in many cartoons and also participated in movies.
Bugs have a casual way of walking, and he intelligently tackles his enemies. The creators edited this cartoon character a countable number of times to ensure the character could sit well among the audience.
Almost a century has passed since the dawn of cartoons and animated shorts. Still, people are excited about new releases and characters introduced by various productions. Animated characters entertain and keep the audience alive, and so it is going to stay here for a few more centuries.