Columbo is an American TV show that aired from 1968 to 2003. It is a crime thriller surrounding a brilliant detective from the homicide department with Peter Falk as the main lead. The show's creators, Richard Levinson, and William Link, made a total of 10 seasons. There are 69 episodes in total that aired on NBC and are presently available to watch on Amazon Prime. Steven Spielberg directed the show.
The show is still very famous and is quite a big name when it comes to murder mystery shows. It follows the story of a highly intelligent and skilled detective who very cleverly solved crimes and mysteries about some of the high-profile cases of the rich and famous people of LA. It also shows what lengths some rich people go to maintain their name and reputation.
Every episode of the show is thrilling and shows how Lieutenant Columbo sets each trap in which the murderer falls. His character was not that of a macho guy; instead, he was the total opposite. His character was nothing extravagant, but he still won the hearts of many because of his nature and personality.
The show is still a hit and is loved because of the excellent production, writing, and great acting from the cast. Peter Falk(Columbo), John P. Finnegan(many characters), Bruce Kirby(many characters), Shere Danese(many characters), Mike Lally(many characters), etc., were among the cast of the show.
The whole show is quite great, but like many other shows, there are a few episodes that take the cake and are highly enjoyable. Here we have mentioned the 20 best Columbo episodes across all seasons.
20. Murder Under Glass
Name- Murder under glass
Main Characters- Columbo, Paul Gerard, Vittorio Rossi, Eve Plummer
Season- 7
Episode- 2
Aired on- 30 January 1978
In this episode, the owner of a renowned restaurant, Vittorio Rossi, gets poisoned by Paul Gerard. Paul Gerard is a food critic who has control over major restaurants in the city.
Paul extorts money from these restaurants in return for fame and reputation. Vittorio seems to have had enough of him and confronts him over dinner, which unfortunately becomes his last one. Columbo is the chief investigator in the case, and you will see his interesting approach to solving the case in this episode. It was also one of the only episodes that were this interesting while not having a crazy plot.
19. Blueprint For Murder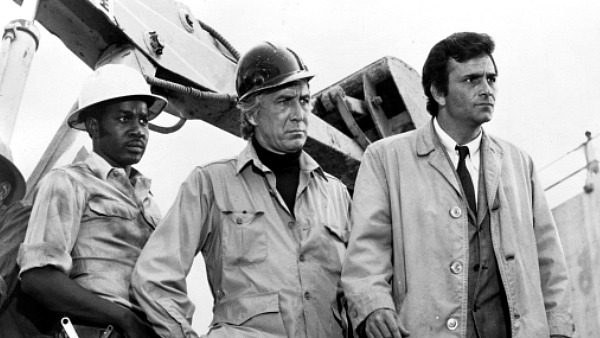 Name- Blueprint for murder
Main Characters- Columbo, Elliot Markham, Goldie Williamson
Aired on- 9 February 1972
Season- 1
Episode- 7
In this episode, Columbo has to investigate the case of Jo Williamson. Jo is a millionaire from Texas who, after coming back from his business trip, finds out that his second wife has financed a construction project. After confronting Elliot Markham, the architect in charge of the project, he suddenly disappears. Jo's second wife is concerned and asks Columbo to look into the case. It is one of the leading Columbo episodes.
18. Publish Or Perish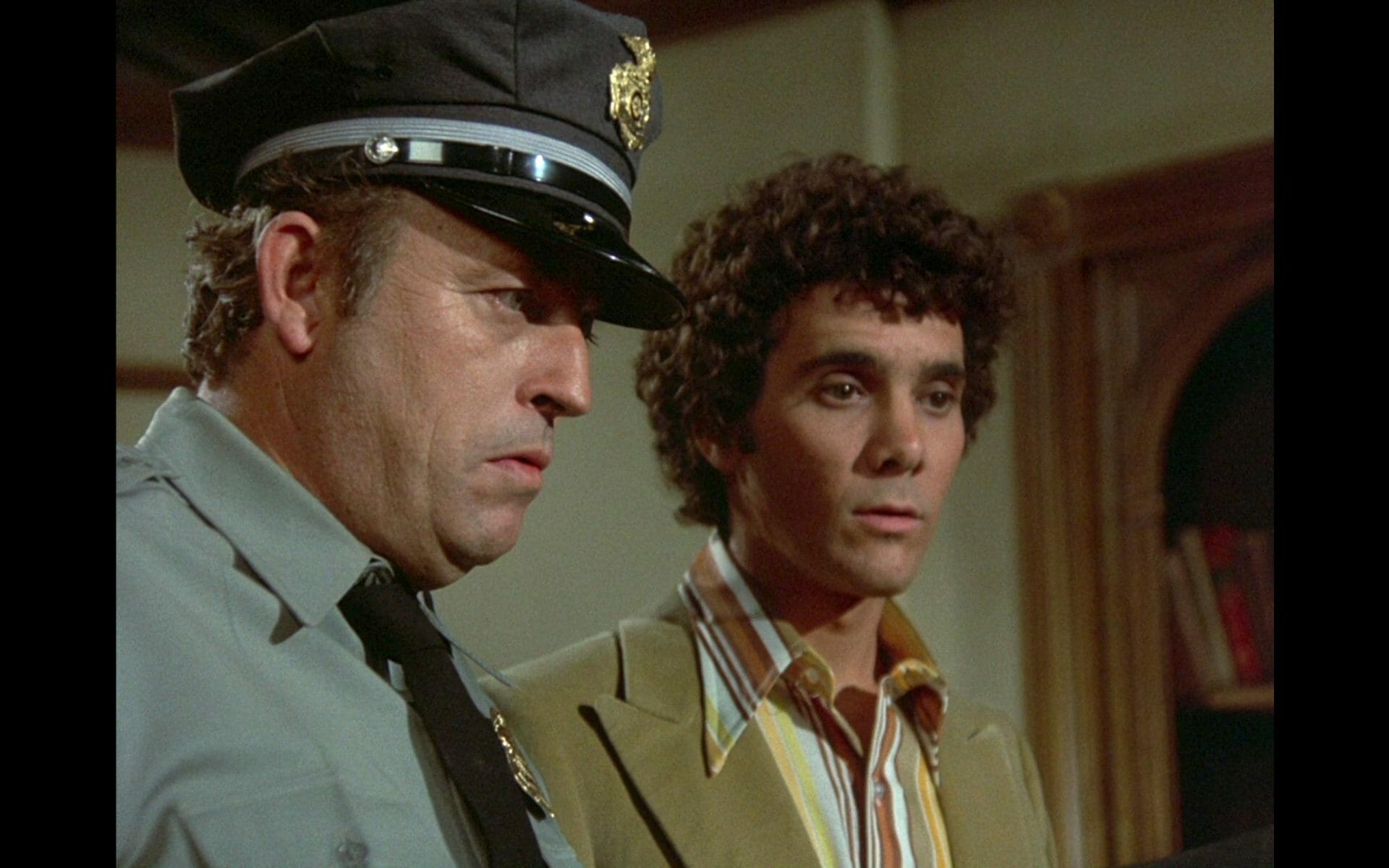 Name- Publish or perish
Main Characters- Columbo, Riley Greenleaf, Alan Mallory
Aired on- 18 January 1974
Season- 3
Episode- 5
In this episode, Columbo gets the case of Allen Mallory. Allen Malpry was assassinated, and the mastermind behind this assassination was Riley Greenleaf. Riley is a publisher under whom Allen used to write. When Allen decides to leave the publishing house, Riley gets furious and plans to kill him.
He hires a hitman named Eddie Kane and plans the perfect murder while also building up a strong alibi for himself.
17. Columbo Goes To College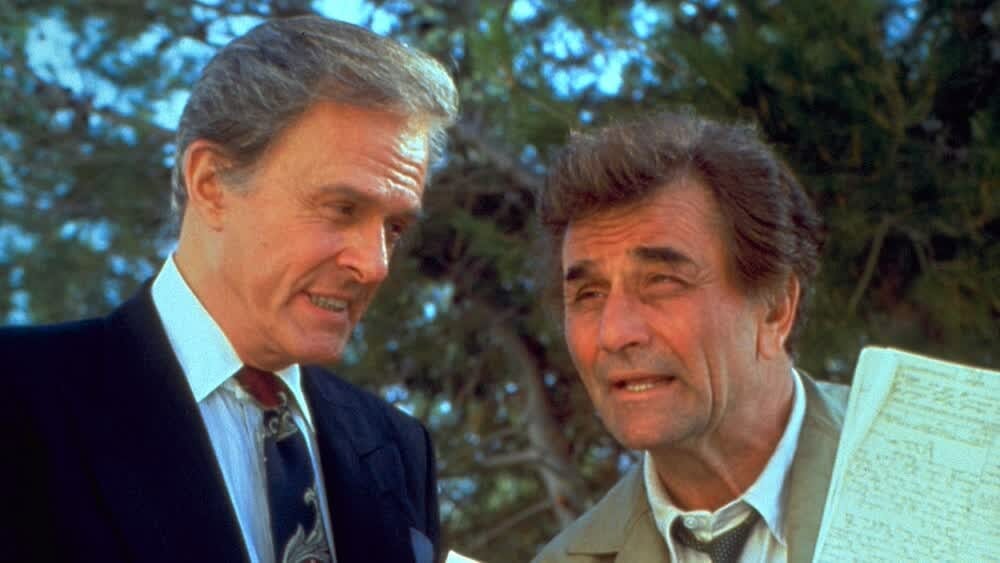 Name- Columbo goes to college
Main Characters- Columbo, Justin Rowe, Cooper Redman
Aired on- 9 December 1990
Season- 10
Episode- 1
In this episode, Columbo takes on two college students who have murdered their professor. Both the criminology students (Justin Rowe and Cooper Redman) are from affluent families and try hard to cover any leads against them. Columbo investigates the case thoroughly and ends up with these two as his final suspects. This has to be one of the best episodes in the show.
16. A Stitch In Crime
Name- A stitch in crime
Main Character- Columbo, Dr. Barry Mayfield, Nurse Sharon Martin
Aired on- 11 February 1973
Season- 2
Episode- 6
In this episode, the case that Colombus takes is about a cardiologist who kills his fellow nurse. That nurse found out about his plan to kill his colleague on the operating table using the wrong stitches. His colleague disagreed with his idea of publishing the new research paper, due to which the doctor got angry and made the heinous plan of murdering him.
15. Double Shock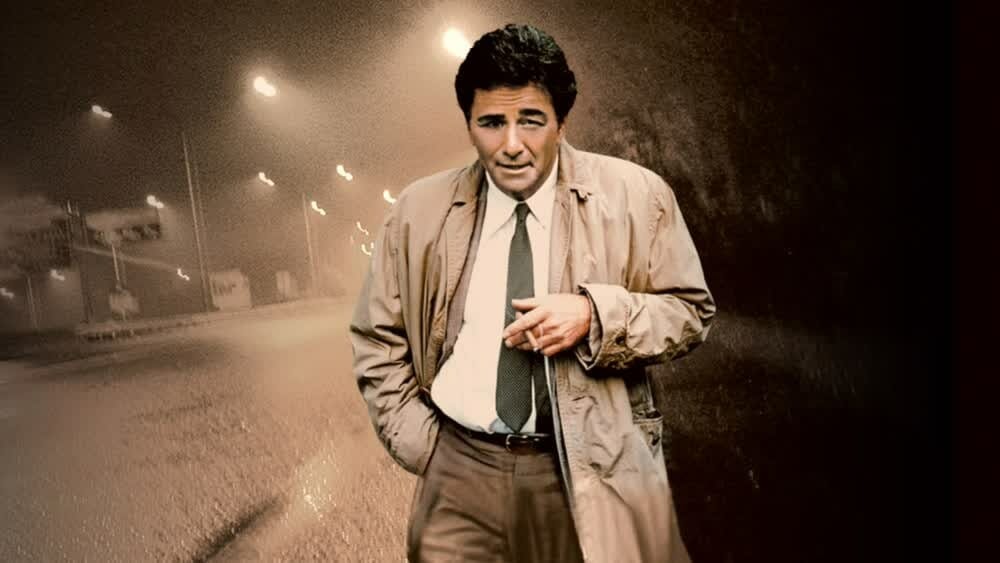 Name- Double Shock
Main Characters- Columbo, Dexter Paris, Mrs. Peck
Aired on- 25 March 1973
Season- 2
Episode- 8
Columbo suspects Dexter Paris( a renowned chef) and his twin brother of potentially murdering their uncle Clifford. Clifford was about to get married to a significantly younger lady, but the two brothers were against him. Clifford is later found in his house electrocuted, and Columbo suspects a dark secret.
14. Now You See Him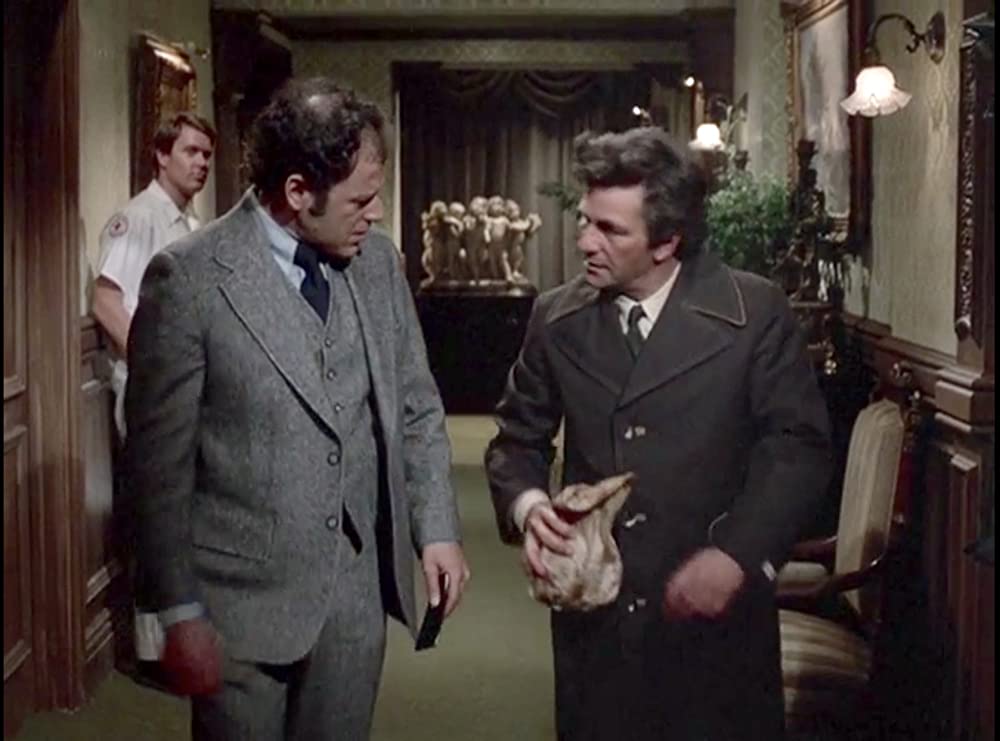 Name- Now you see him
Main Character- Columbo, The Great Santini, Jesse Jerome
Aired on- 29 February 1976
Season- 5
Episode- 5
Columbo takes on the case of a master illusionist(Jack Santini) who has killed his employer, making club owner Jesse disappear. The employer was threatening Jack that he would expose his past to the govt. if he doesn't do what he says. Santini hopes to murder him and even follows through. This was definitely a great Columbo episode. They had some amazing audiences as well.
13. Negative Reaction
Name- Negative reaction
Main Character- Columbo, Paul Galesko, Lorna Mc Grath
Aired on- 15 October 1974
Season- 4
Episode- 2
In the episode named 'Negative Reaction,' Paul Galesko( a photographer) is attracted to his assistant and wants to get away from his wife. He abducted and killed his wife and blamed it all on Alvin( an ex-con man). He states that Alvin kidnapped her and killed her for ransom money, but it was actually him. Now it's in the hands of Columbo to find the truth.
12. A Friend In Deed
Name- A friend in Deed
Main Character- Columbo, Mark Halperin, Margaret Halperin, Hugh Caldwell
Aired on- 5 May 1974
Season- 3
Episode- 8
"A Friend in Deed" is the final episode of the third season of Columbo. Here, Columbo stands against his own boss, Deputy Police Commissioner Mark Halperin. Hugh Caldwell was having marital issues, and in a fight, he ended up killing his own wife. He then asks his neighbor Mark Halperin for help, who agrees but wants him to cover up for his killing too.
11. Candidate For Crime
Name- Candidate for Crime
Main characters- Columbo, Nelson Hayward, Vickie Hayward
Aired on- 4 November 1973
Season- 3
Episode- 3
This episode is about a political murder where a senate candidate, Nelson Hayward, ends up killing his campaign manager after he asks him to drop his alleged girlfriend. There was also a rumor that someone was out to kill him. Nelson tries to cover up the killing by blaming it all on the rumor and stating that it was a murder attempt on him gone wrong and the manager was killed instead of him. Columbo is suspicious of this and is out to find the truth.
10. Troubled waters
Name- Troubled waters
Main Characters- Columbo, Hayden Danzinger, Sylvia Danzinger
Aired on- 9 February 1975
Season- 4
Episode- 4
When on a trip to Acapulco, Columbo ends up taking a case of murder on a cruise ship. Hayden Dnazinger and his significantly rich wife, Rosanna, are on the ship. Rosanna has started to blackmail Hayden, so he decides to kill her. Columbo being on the same ship, is tasked to find out everything behind this murder. This was the fourth episode of the fourth season of Columbo.
9. Agenda For Murder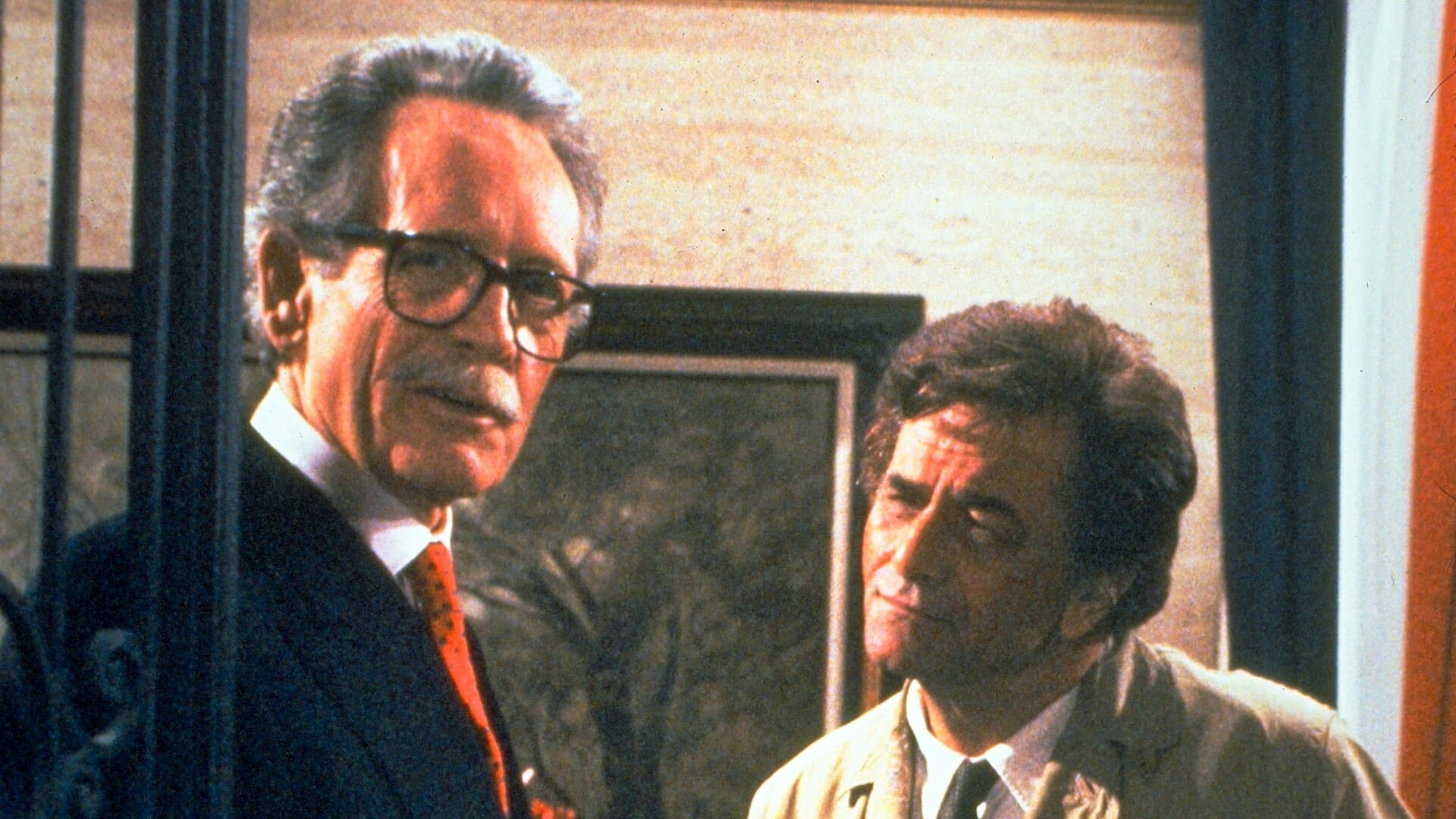 Name- Agenda for murder
Main Characters- Columbo, Oscar Finch, Paul Mackey
Aired on- 10 February 1990
Season- 9
Episode- 3
Columbo is assigned the case of the suicide of Frank Staplin. The case is a homicide named suicide. The murder is done by a lawyer to hide scandals against him and protect his political connections. Now it is in the hands of Columbo to investigate the case and get the truth out.
8. Suitable For Framing
Name- Suitable for framing
Main Characters- Columbo, Dale Kingston, Frank Simpson
Aired on- 17 November 1971
Season- 1
Episode- 4
An art critic named Rudy Matthews is murdered in his house, and the killer is his own nephew-in-law. The killer tries to set up an alibi for himself and tries to frame his aunt, Rudy's ex-wife, for whom Ruy had left all his valuable art collection. Columbo doesn't seem to buy that and carefully sets up his investigation.
7. Swan Song
Name- Swan song
Main Characters- Columbo, Tommy Brown, Edna Basket Brown
Aired on- 3 March 1974
Season- 3
Episode- 7
In this episode of the show, Columbo gets the case of the potential murder of a famous folk gospel singer. The crash looked like an unfortunate accident but was actually a murder done by a man to kill his more talented partner. Now it is in the hands of Columbo to uncover the truth.
6. Double Exposure
Name- Double exposure
Main Characters- Columbo, Dr. Bart Kepple, Vic Norris
Aired on- 16 December 1973
Season- 3
Episode- 4
Dr. Bart Kepel is a self-branded 'motivation research specialist' who is getting fired by Vic Norris. Because of this, he creates a solid plan to kill Vic and frame his wife by building evidence against her. The whole plan seems to be quite well formulated by Columbo is not someone to be fooled by.
5. Try And Catch Me
Name- Try and catch me.
Main Characters- Columbo, Abigail Mitchell, Veronica
Aired on- 21 November 1977
Season- 7
Episode- 1
A crime fiction writer (Ruth Gordon) decides to murder her niece and blame it all on her husband. She even locks him up after inviting him over to dinner. She gave a false sense of security. Columbo is assigned the task and has to solve this typical case.
4. Death Lends A Hand
Name- Death lends a hand
Main Characters- Columbo, Brimmer, Mrs. Lenore Kennicutt
Aired on- 6 October 1971
Season- 1
Episode- 2
Columbo comes face to face against a former cop who is now a private investigator. The investigator ends up killing his client's wife, whom he was told to spy on. While blackmailing her and her denying that she was having an extramarital affair, he murders her. Now it is in the hands of Columbo to get the truth.
3. Any Old Port In A Storm
Name- Any old port in a storm
Main Characters- Columbo, Adrian Carsini, Joan Stacey
Aired on- 7 October 1973
Season- 3
Episode- 2
Adrian Carsini runs the family vineyards, and when his younger brother tells him that he is going to sell it, he ends up killing him by locking him in a wine vault. He tries to cover it up and make it into a scuba diving accident. Columbo gets assigned to this case and has to solve it.
2. Etude in Black
Name- Etude in black
Main Characters- Columbo, John Cassavetes, Paul Rifkin
Aired on- 17 September 1972
Season- 2
Episode- 1
Alex Benedict (a music conductor) murders his mistress when she threatens him that she is going to reveal their affair to his wife. His career heavily depends on her wife's rich mother. He tries to cover up the murder by making it look like a suicide. Columbo doesn't think that it was a suicide and is dedicated to finding the true killer. This is also one of the best Columbo episodes.
1. Murder By The Book
Name- Murder by the book
Main Characters- Columbo, Ken Franklin, Joana Ferris
Aired on- 15 September 1971
Season- 1
Episode- 1
This is the very first episode of the show. It has to be their best episode, not only because it's the first but also because it is extremely interesting. The episode aired for the very first time on NBC.
The murder mystery writing team decides to kill their more talented and better writer partner once he decides to go solo. Now it is in the hands of Columbo to give him justice.