Here is the list of the 25 best cyberpunk fiction movies. This cyberpunk genre is booming in the twenty-first century, and we're about to take a look at it. Dystopian future settings with futuristic versions, visual effects, cybernetic implants, and posthumans or dehumanization distinguish the cyberpunk style. Furthermore, most good cyberpunk films rely heavily on philosophical or psychological allegories.
Begin with a large spoonful of hard-boiled grit. Next, use neon lights to provide pop culture. Then, you generously pour on corruption and cybernetic improvements and have a cyberpunk film.
25) Ghost In The Shell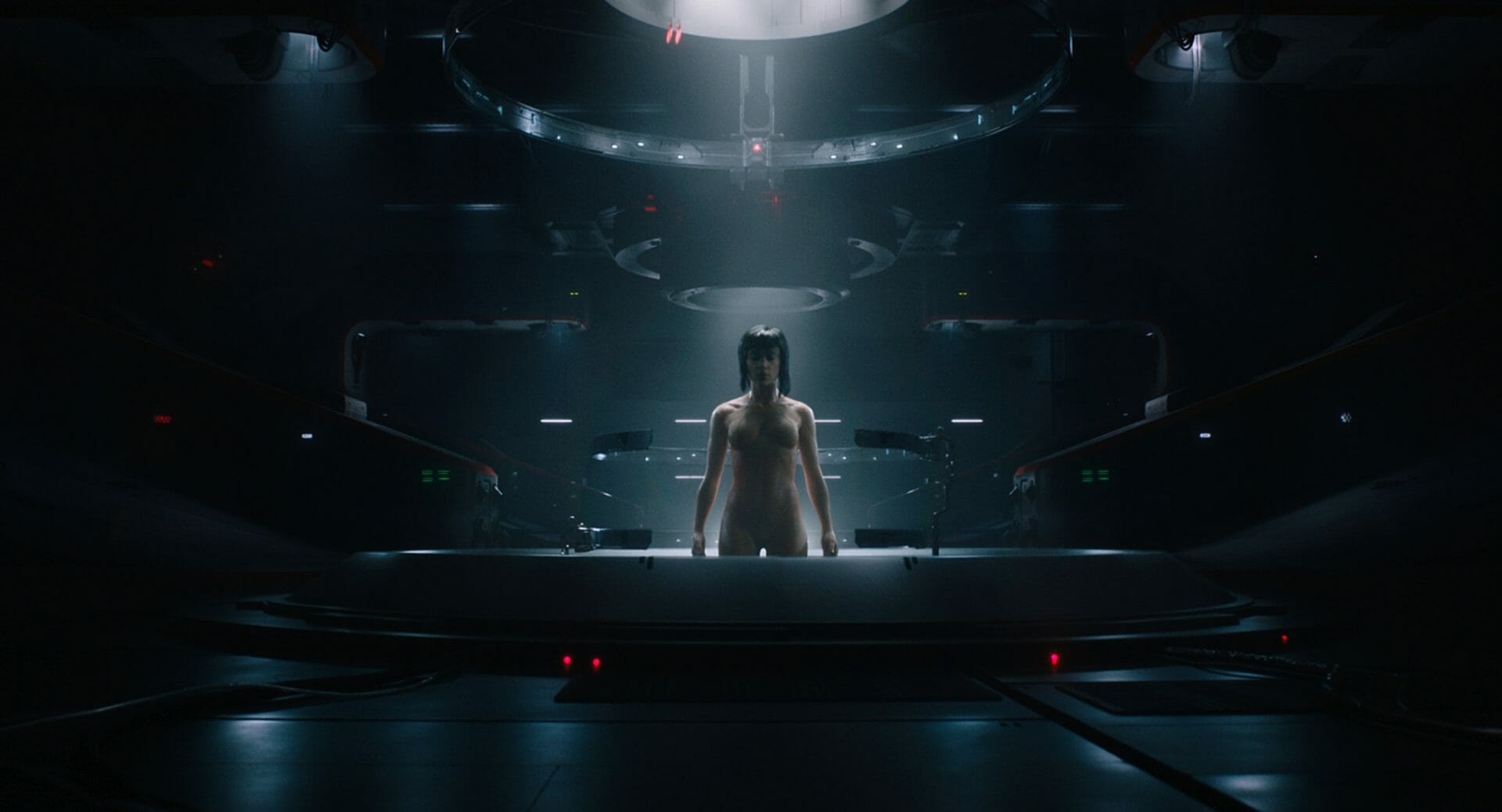 Director: Rupert Sanders
Writer: Masamune Shirow, William Wheeler, Ehren Kruger, and Jamie Moss
Cast: Crispin Freeman as Togusa, Mary McGlynn as Kusanagi, Richard Epcar as Batou, and William Knight as Aramaki
IMDB ratings: 6.3/10
Rotten Tomatoes Ratings: 97%
"Ghost in the Shell" is set in the Future, where cyberpunk fiction modification is typical and expected. Characters are outfitted with technology that eliminates alcohol poisoning, grants them superhuman skills, and allows them to survive traumatic incidents that would have killed them otherwise.
"Ghost in the Shell" abandons the original material's complicated preoccupations to pursue a quintessentially American fable about heroic individuality.
24) Dark City
Director: Alex Proyas
Writer: Alex Proyas, Lem Dobbs, and David S. Goyer
Cast: Rufus Sewell as John Murdoch, William Hurt as Inspector Frank Bumstead, Kiefer Sutherland as Dr. Daniel Schreber, Jennifer Connelly as Emma Murdoch
IMDB ratings: 7.6/10
Rotten Tomatoes Ratings: 75%
Dark City is the Matrix's Older Neo-Noir Brother in Cyberpunk movies. It's for everybody who still believes in wonder and appreciates superb visual style. This film includes concepts and real poignancy, a well-thought-out plot with surprises right to the finish. It's both romantic and thrilling.
"Dark City" was designed and conceived as a new aesthetic environment for us. As a result, the film enriches our perceptions of what is possible.
23) Johnny Mnemonic
Director: Robert Longo
Writer: William Gibson
Cast: Keanu Reeves as Johnny Mnemonic, Dina Meyer as Jane, Takeshi Kitano as Takahashi, Ice-T as J-Bone
IMDB ratings: 5.6/10
Rotten Tomatoes Ratings: 18%
William Gibson adapted his short tale for this 1995 film starring Keanu Reeves, which is presently being re-released, a cyberpunk story set in the far-off Future of 2021. It's about a data courier, one of an elite group of people with samurai discipline who have had brain surgery and most of their memory removed to make room for digital information to be implanted there so that they can transport it discreetly across borders at the request of secretive and high-paying corporations.
It's quirky, but it's also engaging, and it's the type of science fiction film that's adventurous, attempting to imagine what the Future will be like – and frequently succeeding. And it eloquently contrasts its futurism with a desire for the past, embodied by Johnny's abandoned memories.
22) Puppet Master
Director: David Schmoeller
Writer: David Schmoeller and Charles Band
Cast: William Hickey, Paul Le Mat, Irene Miracle
IMDB Ratings: 5.5/10
Rotten Tomatoes Ratings: 43%
Puppet Master was a surprising home video blockbuster film initially released, establishing Full Moon as one of the best DTV studios of the Day. The first sequel was, in some respects, a more refined version of the original. It has the best puppet kills and succeeds as a horror flick.
According to most, the third installment is the finest of the series and one of the best straight-to-video horror films ever created. While they are unquestionably more beloved than everything that came after them, fans are divided over the fourth and fifth entrants.
21) Upgrade
Director: Leigh Whannell
Writer: Leigh Whannell
Cast: Logan Marshall-Green, Melanie Vallejo, Steve Danielson
IMDB Ratings: 7.5/10
Rotten Tomatoes Ratings: 88%
True friendships are uncommon in the uncertain Future of the best cyberpunk movies. The 2018 revenge thriller "Upgrade" is about an odd company that develops following a catastrophe. Grey Trace, a technician, is highly suspicious of technology. Although artificial improvements have taken over much of the world, Grey loves constructing things with his own hands.
Grey is proud of the bespoke car he created, but it crashes as he and his wife, Asha, travel. The pair finds themselves stuck under challenging streets, where a vicious criminal group kills Asha and breaks Grey's back. Grey, now who has quadriplegia, is forced by the people to integrate his paralyzed body with the artificial intelligence software STEM.
20) Total Recall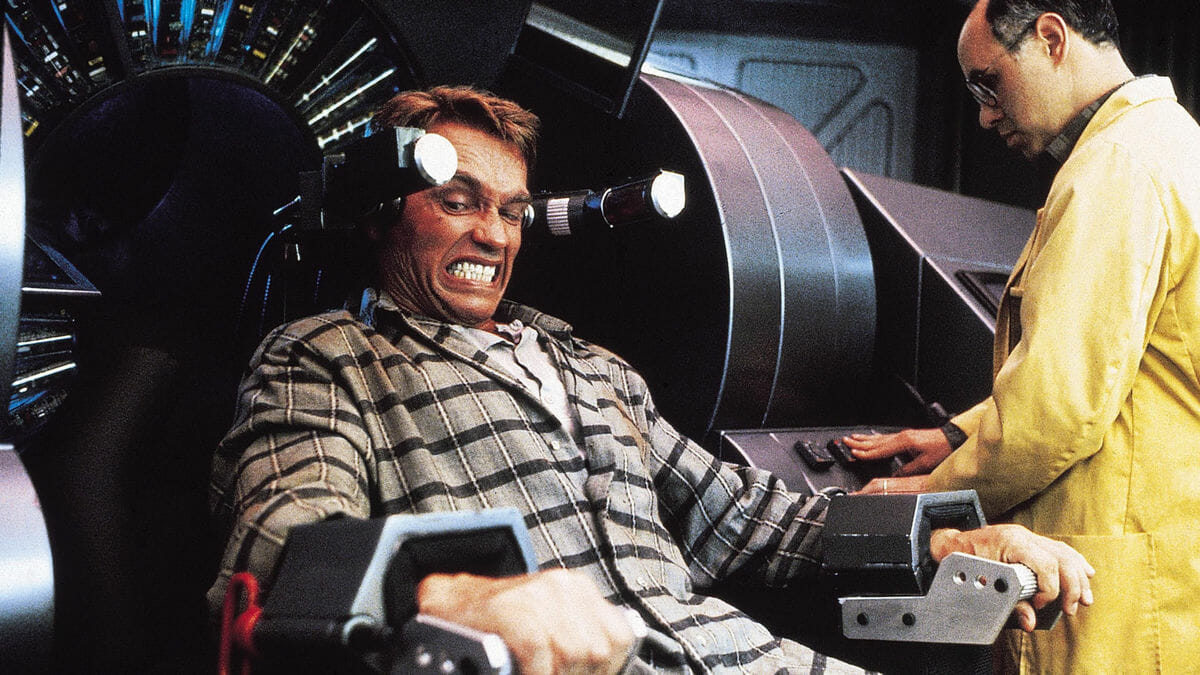 Director: Paul Verhoeven
Writer: Philip K. Dick, Jon Povill, Gary Goldman
Cast: Arnold Schwarzenegger, Sharon Stone, Michael Ironside
IMDB Ratings: 7.5/10
Rotten Tomatoes Ratings: 82%
At their finest, cyberpunk films may leave audiences with more questions than answers long after the credits have rolled. Complex storylines can be interpreted in several ways by each audience member, who adds their personal views to their perception of the film's finale. Few best cyberpunk film endings elicit as much debate as "Total Recall." Arnold Schwarzenegger plays Douglas Quaid, a low-level construction worker who dreams of seeing a Mars colony.
He's captivated by the thought of life on another planet. So he chooses to experience it the only way he knows: Douglas visits the virtual reality simulation software "Rekall" to have a Martian adventure implanted in his memory.
19) Minority Report
Director: Steven Spielberg
Writer: Philip K. Dick, Scott Frank, Jon Cohen
Cast: Tom Cruise stars, Collin Farrell, Samantha Morton
IMDB Ratings: 7.7/10
Rotten Tomatoes Ratings: 90%
One of the earliest blockbusters of the twenty-first century is also one of the finest cyberpunk films. How can it not be inspired by the Philip K. Dick short story and brought to life by the level of Steven Spielberg and Tom Cruise?
The film Minority Report, like a traditional noir story, is about a leading man of integrity who is compelled to flee to clean his reputation. John Anderton has been charged with a crime he did not commit.
But foresight predicts that he will. That premise is heightened by the cyberpunk production design, but the film's philosophical essence regarding free will remains intact.
18) Neo Tokyo
Director: Yoshiiaki Kawajiri, Rintaro, Katsuhiro Otomo
Writer: Taku Mayumura
Cast: Hideko Yoshida(voice), Masane Tsukayama(voice), Yû Mizushima(voice)
IMDB Ratings: 7.1/10
Rotten Tomatoes Ratings: 50%
Rintaro, Yoshiaki Kawajiri, and Katsuhiro Otomo's Neo Tokyo is a three-part anthology of fantasy and sci-fi anime short films with practical effects. This film is about what happens when you give three well-known anime artisans a budget and the freedom to let their ideas run wild. It weaves three seemingly unrelated stories together into a surreal totality.
This film genre is the most visually striking of the three stories and the most convincing. The construction site's robots work incessantly through the muck and sludge of the harsh natural world, eventually breaking down.
The building site is a massive machinery network that detracts from the environment's natural beauty. Sugioka's ludicrous annoyance with the robots' apparent inability to obey his instruction to stop the building is humorous and the cause for most of the hilarity. This is a brief yet charming film and one of Otomo's best.
17) Escape From L.A
Director: John Carpenter
Writer: John Carpenter, Debra Hill, Kurt Russell J
Cast: Kurt Russell, Steve Buscemi, Stacy Keach
IMDB Ratings: 5.7/10
Rotten Tomatoes Ratings: 53%
"Escape From L.A." by John Carpenter is a go-for-broke action extravaganza that satirizes and exploits the genre at the same time. It's a foreboding image of a post-apocalyptic Los Angeles, destroyed by a major earthquake, shut off from the mainland by a flooded San Fernando Valley, and transformed into a prison camp for the country's undesirables.
A Freelance writer wrote that it is one of the best cyberpunk movies with a simulated reality.
16) New Rose Hotel
Director: Abel Ferrara
Writer: William Gibson, Abel Ferrara, Christ Zois
Cast: Christopher Walken, Willem Dafoe, Asia Argento
IMDB Ratings: 5.1/10
Rotten Tomatoes Ratings: 19%
The film revolves around Fox and his sidekick X, two extraction experts recruited by a competing firm to entice supergenius Hiroshi away from his present employer. Fox hires slinky Shinjuku call-girl Sandii to set up a honey trap that would draw Hiroshi away from his wife and children.
Sandii attracts more than she intended target with her hot-red puckered lips, wispy Italian accent, and kittenish bob. Puppy-eyed X is quickly smitten by the vulpine seductress as well.
15) Alita: Battle Angel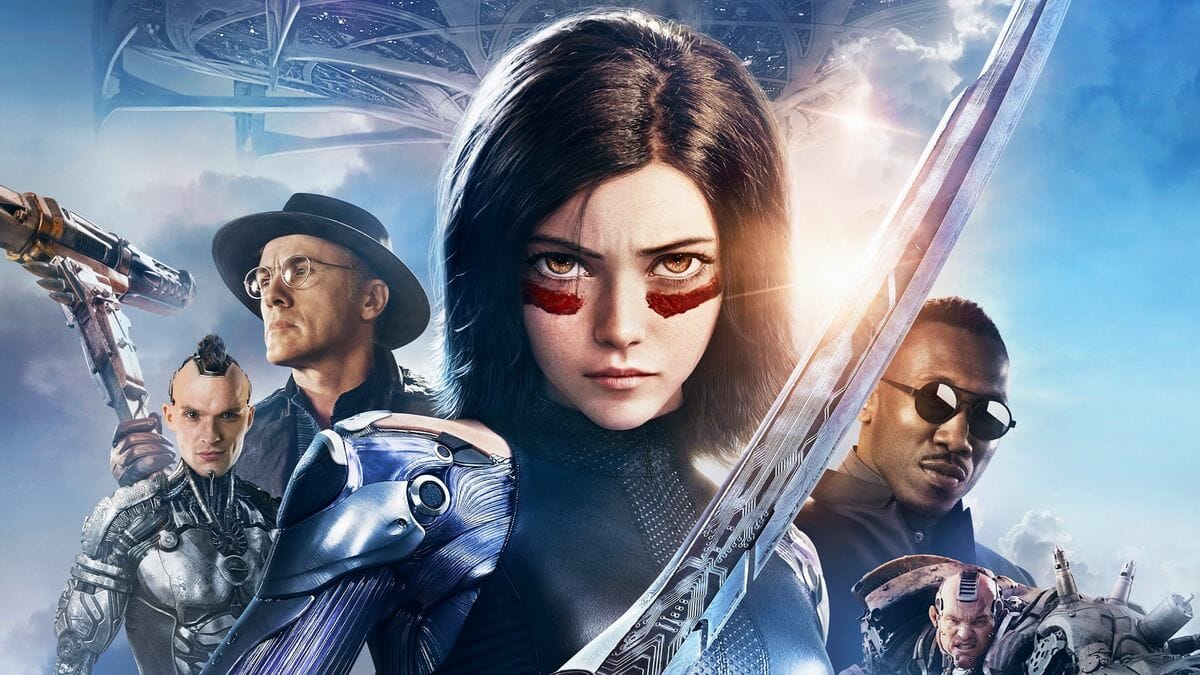 Director: Robert Rodrigue
Writer: James Cameron, Laeta Kalogridis
Cast: Rosa Salazar, Christoph Waltz, Jennifer Connelly
IMDB Ratings: 7.3/10
Rotten Tomatoes Ratings: 61%
Alita: Battle Angel is a straight adaptation of a Japanese cyberpunk manga with Japanese roots. Rosa Salazar stars as Alita, and the picture succeeds in all the areas Ghost in the Shell failed — it's a fully realized dystopian utopia with the cyberpunk genre and no whitewashing.
On the surface, Alita does not resemble previous cyberpunk films, yet it addresses all themes of retribution, identity, and corporate tyranny. If you're searching for a traditional tech-noir protagonist, go no further than Dr. Dyson Ido. He's a bounty hunter with a terrible past who turns to the streets to avenge his late daughter. However, he exudes a cyberpunk genre when he's on the prowl.
14) Terminator: Dark Fate
Director: Tim Miller
Writer: David S. Goyer, Justin Rhodes, Billy Ray
Cast: Linda Hamilton, Arnold Schwarzenegger, Mackenzie Davis
IMDB Ratings: 6.2/10
Rotten Tomatoes Ratings: 70%
Despite Sarah Connor's earlier efforts and sacrifices, humanity's fate – and hence the franchise's – is again at risk in Terminator: Dark Fate. Tim Miller's film masterfully builds on what worked in the earlier two James Cameron-directed films while introducing a new cast of characters and situations to test humanity's resolve.
While some frenetic leap-frogging is required in accepting why some characters grew the way they did, Terminator: Dark Fate eventually succeeds in acting as a fitting conclusion to the first two films and a possible entryway to intriguing new chapters ahead.
13) Escape From New York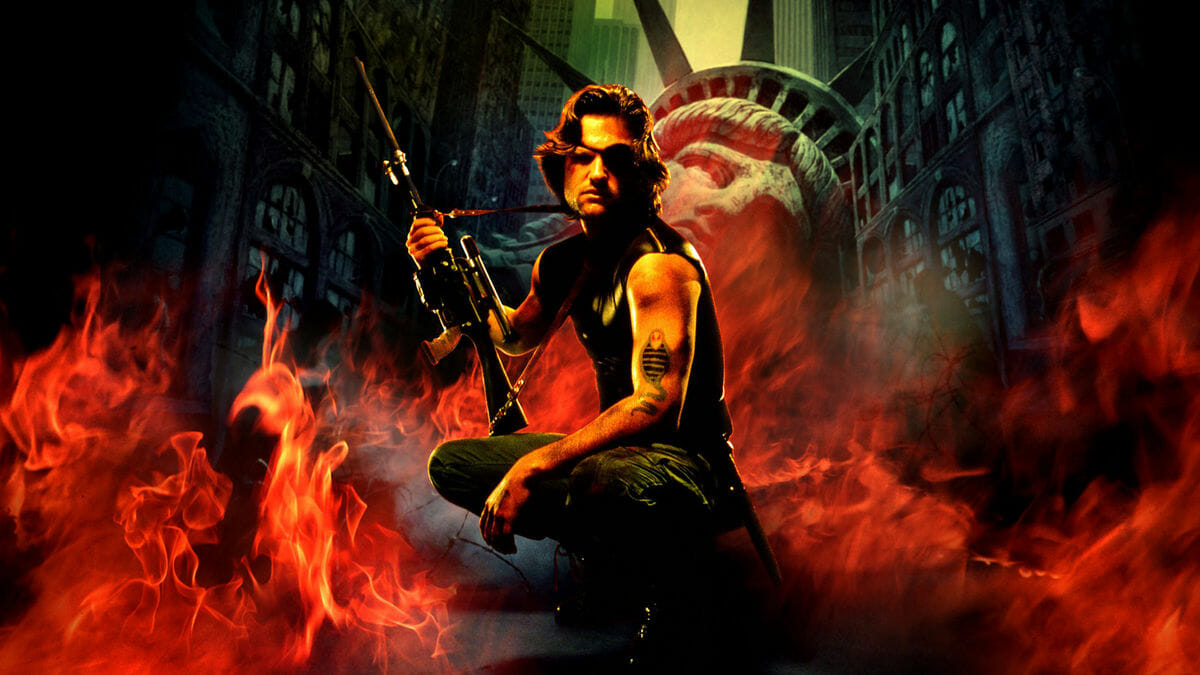 Director: John Carpenter
Writer: John Carpenter, Nick Castle
Cast: Kurt Russell, Lee Van Cleef, Ernest Borgnine
IMDB Ratings: 7.1/10
Rotten Tomatoes Ratings: 85%
In John Carpenter's 1981 thriller "Escape From New York," the United States was overrun by criminal activities in 1997. As a desperate measure to deal with the country's expanding jail population, the United States has transformed New York City into a substantial maximum-security prison where convicts are thrown.
President John Harker is abducted and held for ransom when Air Force One is hijacked as it flies over Manhattan. The military must find a method to get him out, and they turn to an unexpected hero for help.
Plissken despises the government and the President, but it's his only way out of jail, so he walks into the deadly wasteland. Russell is an excellent protagonist in this action/science fiction/social satire. He has an aggressive aura reminiscent of legendary Western gunslingers.
12) Akira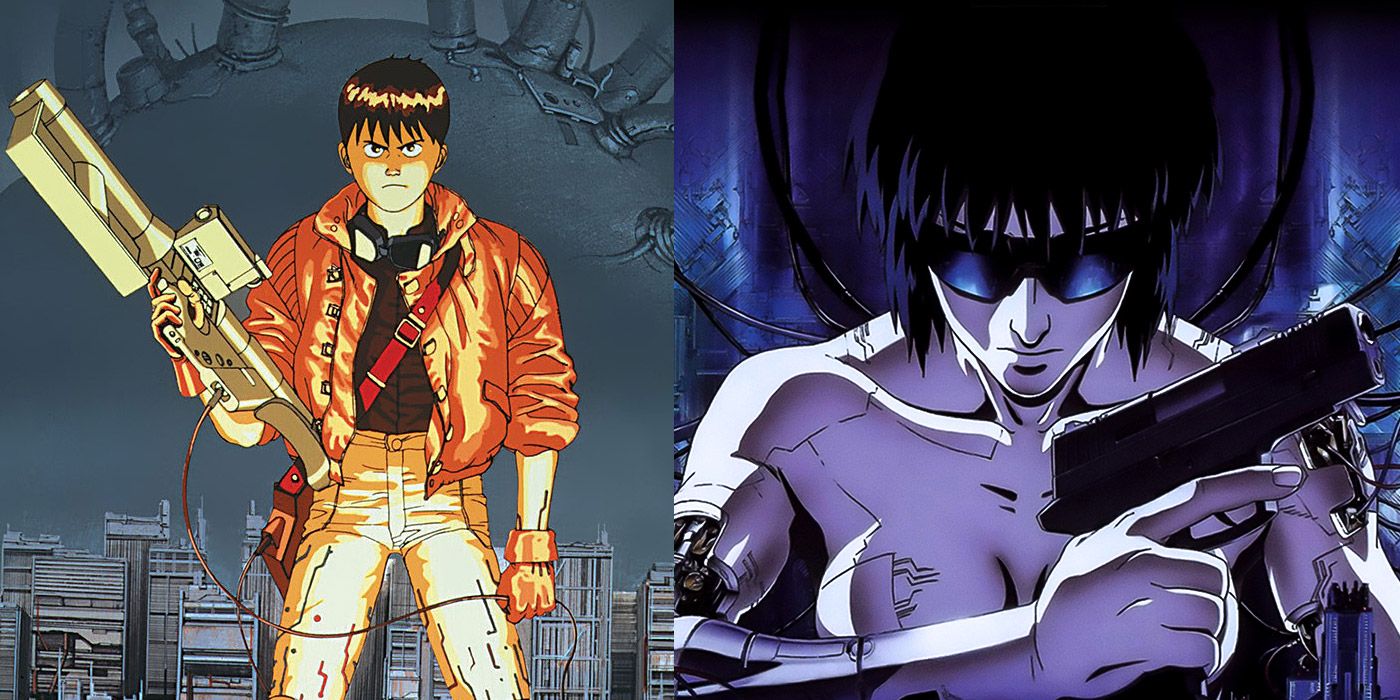 Director: Katsuhiro Ohtomo
Writer: You Hashimoto, Katsuhiro Ohtomo
Cast: Mitsuo Iwata(voice), Nozomu Sasaki(voice), Mami Koyama(voice), Robert de niro
IMDB Ratings: 8.0/10
Rotten Tomatoes Ratings: 90%
This film is coming to redeliver a bizarre message from the virtual world called Future with the Tri star pictures: post- and pre-apocalyptic, a nuclear-age allegory of worry to rival Godzilla. Akira is a cult Japanese cyberpunk animated film; Katsuhiro Tomo is the director, who also made the original manga serial with fans of Androids' Dreams.
Tetsuo, a member of a motorbike gang in the year 2019, is essential to Akira's plot. So along comes a squad of military scientists looking to push the limits of human capabilities by including Tetsuo in tests. Unfortunately for them, the experiments are far too practical, creating an all-powerful monster that rages uncontrollably.
11) Metropolis
Director: Rintaro
Writer: Katsuhiro Ohtomo
Cast: Brigitte Helm, Alfred Abel, Gustav Fröhlich
IMDB Ratings: 8.3/10
Rotten Tomatoes Ratings: 87%
After its first release, Metropolis all but vanished but eventually gathered a fanbase in dribs and drabs. Then with the early 1980s restorations, the film began to genuinely take hold in people's minds as something remarkable in filmmaking history.
Metropolis is set in a grim dystopic future in which society is different for laborers and the elite. The rich live above ground in Metropolis, a magnificent metropolis with gardens, unique architecture, modern transportation systems, and hedonistic nightclubs.
The laborers dwell underground in a drab, nondescript collection of structures. Their whole existence revolves around keeping the equipment that drives Metropolis running.
10) The 6th Day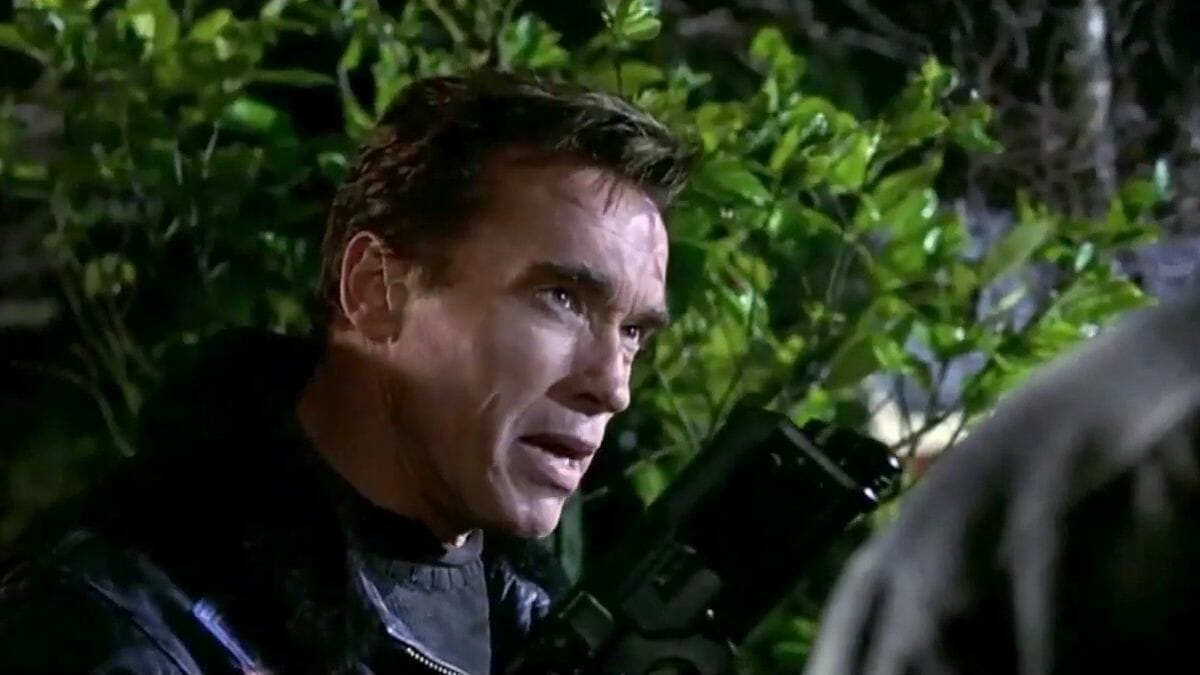 Director: Roger Spottiswoode
Writer: Cormac Wibberley
Cast: Arnold Schwarzenegger, Michael Rapaport, Tony Goldwin
IMDB Ratings: 5.9/10
Rotten Tomatoes Ratings: 40%
God created the leading man on the sixth DayDay. According to the regulations enacted in Arnold Schwarzenegger's new movie "The 6th Day," man should leave it at that. In the distant Future, every mall will have a repeat business that can clone your expired pet for you, but human cloning, while theoretically conceivable, has been prohibited.
In this genre, they plan to assassinate and clone Adam's buddy Hank, but instead clone Adam, leaving the film inhabited by two Arnold Schwarzenegger stars who both believe they're the genuine deal. This is not as perplexing as it sounds because that is how most Schwarzenegger films feel.
9) Blame!
Director: Hiroyuki Seshita
Writer: Sadayuki Murai
Cast: Takahiro Sakurai, Kana Hanazawa, Sora Amamiya
IMDB Ratings: 6.6/10
Rotten Tomatoes Ratings: 57%
Blame! is a gloomy cyberpunk film set in an infinite metropolis constantly growing and developing. The remaining people have no recollection of life before "the city." They send out parties to attempt to collect food and supplies because they are starving, but going outside their fortified border is most likely a death sentence.
Robotic "guardians" intend to exterminate all surviving human life; even survival is considered an accomplishment. That is until they come upon a mysterious stranger wielding a lethal weapon.
The film begins with a lot of suspense and a spectacular action moment. Teenagers from the indigenous human tribe, the Electro-Fishers, leave their compound without authorization to look for food. Instead, they encounter a phony "Watchtower" meant to track down people and call the Safeguard Executioner robots, who do their best to live up to their moniker.
8) Ready Player One
Director: Steven Spielberg
Writer: Ernest Cline, Zak Penn
Cast: Tye Sheridan, Olivia Cooke, Ben Mendelsohn
IMDB Ratings: 7.4/10
Rotten Tomatoes Ratings: 72%
There are numerous theories about why we are likely to relive our parents' formative years and childhood through new media and consumer goods. Still, it's pretty clear that Spielberg's most recent release, Ready Player One, is the culmination of the current generation's obsession with yesteryear's pop culture, published apr.
The events of Ready Player One begin with Halliday's open invitation to a Willy Wonka-style contest for all Oasis users following his death.
This tournament circles collecting three keys that will lead to Halliday's Easter egg, which would leave the victor with vast wealth and a controlling stake in Gregarious Games, the firm that holds the rights to the Oasis.
7) Elysium
Director: Neill Blomkamp
Writer: Neill Blomkamp
Cast: Matt Damon, Jodie Foster, Sharlto Copley
IMDB Ratings: 6.6/10
Rotten Tomatoes Ratings: 65%
In the cyberpunk genre, virtual world economic imbalance is a vital issue with body horror. However, in real life, persons who have the potential to assist others are not always helpful in sharing resources. "Elysium," Neill Blomkamp's 2013 science fiction action thriller, examined the extremes underprivileged individuals must go to stay safe.
Earth has devolved into an overpopulated wasteland by the 22nd century. The wealthy elite lives in "Elysium," a space station with sophisticated medical technology and scientific achievements. The impoverished are abandoned to decay and perish in their dirty world.
6) A.I. Artificial Intelligence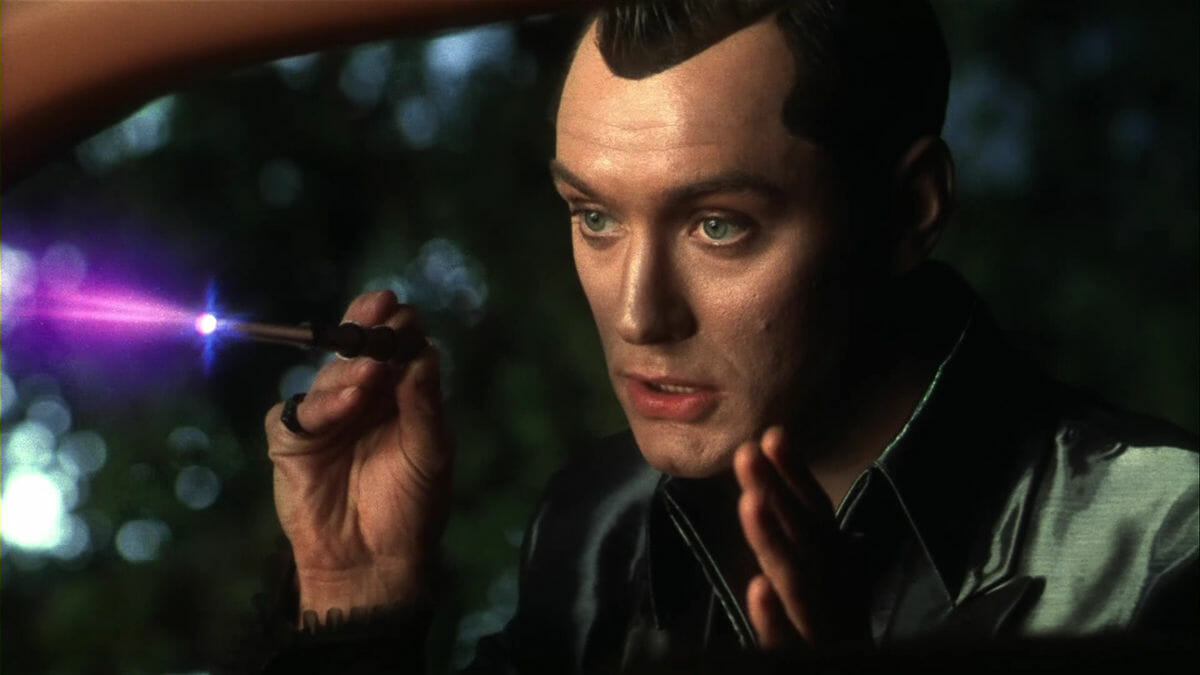 Director: Steven Spielberg
Writer: Ian Watson, Brian Aldiss, Steven Spielberg
Cast: Haley Joel Osment, Jude Law, Frances O'Connor
IMDB Ratings: 7.2/10
Rotten Tomatoes Ratings: 75%
Despite the concept implying a happy family adventure, Steven Spielberg's 2001 cyberpunk fiction "A.I. Artificial Intelligence" is tragic. It's a tale which is an inspiration by two brilliant directors. The concept was first conceived by the late great Stanley Kubrick, who regrettably died before completing his work on the picture.
Before his death, Kubrick gave over the keys to Spielberg, whom he believed was the only filmmaker capable of handling the story's complex computer-generated graphics and computer programmer.
The "A.I. Artificial Intelligence" sci-fi story occurs in the 22nd century when the world's population dramatically decreased related topics. Androids with human-like appearances but no emotion are there.
5) Robocop
Director: Paul Verhoeven
Writer: Edward Neumeier, Michael Miner
Cast: Peter Weller, Nancy Allen, Dan O'Herlihy
IMDB Ratings: 7.6/10
Rotten Tomatoes Ratings: 91%
Cyberpunk films have the potential to blend different subgenres to create unique experiences. Just because a movie is set in a dismal future does not preclude it from being humorous, engaging, and controversial simultaneously and with social commentary. Many of the finest cyberpunk films are entertaining but often raise heavy themes.
Few films can blend commercial entertainment with sophisticated social insight like Paul Verhoeven. Verhoeven includes societal satire, which requires many viewings to understand correctly. There is no more exemplary example of this than Paul Verhoeven's 1987 classic "Robocop."
It's not just one of the deadliest action films of the 1980s but also a brilliant critique of corporate culture and neoliberal politics, a specific product of the Reagan period. Set in a dystopian future when cities are plagued by crime, "Robocop" follows Detroit police officer Alex Murphy as he tries to clean up the streets. Still, the officers are swamped by the city's violent criminal gangs.
4) A Scanner Darkly
Director: Richard Linklater
Writer: Richard Linklater
Cast: Keanu Reeves, Winona Ryder, Robert Downey Jr
IMDB Ratings: 7.0/10
Rotten Tomatoes Ratings: 68%
Toeing the boundary between reality and fantasy heavily inspired, the animation lends itself to the sci-fi genre's shifting sights with the fifth element, especially when actor Keanu Reeves decides to wear his scrambling suit and make the self-discovery.
As The Zero Theorem is cruelly visible at times, cyberpunk films that aren't falsely understood by smoke and shadow risk looking like Y.A. fantasy cities. Scanner gets around this by enhancing each sight with computer-rotoscoped overlays.
A Scanner Darkly is one of the most bizarre cyberpunk films because of its nearly hallucinogenic impact. However, it's also among the best cyberpunk movies with heavy themes.
3) Looper
Director: Rian Johnson
Writer: Rian Johnson
Cast: Joseph Gordon-Levitt, Bruce Willis, Emily Blunt
IMDB Ratings: 7.4/10
Rotten Tomatoes Ratings: 93%
Looper's most notable accomplishment is that it does not feel forced to over-explain its cyberpunk subgenre with advancing technology. Instead, Johnson gives it room to breathe by transforming the lofty concept into a calm, meditative composition. This collection demonstrates that cyber noir films may be both explosive and subtle.
Whereas this may have been a weary of classic science fiction sub-genre cliches with memorable moments, Johnson downplays its more absurd features. Instead, it's time travel, Don't be concerned.
Telekinetic power on occasion. Instead, he transports his characters from their big dystopia to calmer territory where their inner strife may flourish.
2) Dredd
Director: Pete Travis
Writer: Pete Travis
Cast: Karl Urban, Olivia Thirlby, Lena Headey
IMDB Ratings: 7.1/10
Rotten Tomatoes Ratings: 79%
Dredd is the return of Robocop's original film, ultraviolent, futuristic world, and urban heroics, which helped define cyberpunk movies. It's a worthy successor with a simulated reality of a futuristic city.
We get a glimpse into the volatile world of Mega-City through the figure of Judge Anderson. The streets are overrun with crime, telekinetic powers, and psychoactive substances in classic cyberpunk style. Thus the Judges are entrusted with toppling the slum lord responsible.
Unfortunately, titular character development is sacrificed as the film progresses in a series of boss bouts leading up to a climactic encounter, so appreciate it for what it is.
1) Blade Runner 2049
Director: Denis Villeneuve
Writer: Hampton Fancher, Michael Green
Cast: Harrison Ford, Ryan Gosling, Ana de Armas, Ridley Scott
IMDB Ratings: 8.0/10
Rotten Tomatoes Ratings: 88%
'Blade Runner 2049' is the pinnacle of cyberpunk movies with practical effects. Denis Villeneuve's chapter maintains the canon of the rogue group while changing it for a modern audience, and the original helped define the cyberpunk style and story.
'Blade Runner's original concept sequel on this list is 2049, which it owns. Suppose a lousy filmmaker had decided to revive the property. Blade Runner may have led to needless comparisons or complaints.
Instead, the Blade Runner franchise will expand shortly. Villeneuve excels with meditative sci-fi, as seen by Arrival and, presumably, Dune. He gives 2049 its quiet intensity by focusing on realistic landscapes, cars, and objects.
When the moment calls for it, he flexes his action muscles. As a result, Blade Runner played in 2049, is much more dynamic than its predecessor. As a result, blade runner is a must-watch cyberpunk movie.
Read More: 40 Best Cyberpunk Anime of All Time