The streaming platform Netflix has a huge list of movies and series that a person could spend his or her entire life just binging on Netflix without even having the risk of running out of content. There are numerous good movies on Netflix waiting to be watched by you! Now let's say you're having a really bad day, and it's time to have your lunch, and you decide to watch a film that will make you feel better and happy. So here is a list of the best feel-good movies on Netflix! 
26. Uncle Frank
Director: Alan Ball

Writers: Alan Ball

Cast: Steve Zahn, Paul Bettany, Peter Macdissi, Sophia Lillis, Margo Martindale, Lois Smith, Judy Greer, Stephen Root

IMDb Rating: 7.3/10 
Uncle Frank is a coming-of-age comedy movie. It is set in 1973 and revolves around a first-year university student Beth and her gay uncle Frank. They both go on a road trip from Manhattan to Creekville, South Carolina, for a funeral. On the journey, they are joined by Walid, Frank's lover. This is a beautifully shot movie that will make you feel good, and the cast received a lot of praise and appreciation for their performance. 
25. The Kissing Booth 
Director: Vince Marcello 

Writers: Vince Marcello, Beth Reekles 

Cast: Joey King, Jacob Elordi, Joel Courtney 

IMDb Rating: 6.0/10 
Another Netflix original rom-com that actually has everything that teens will look for in a romantic film. The film has a perfect cast, and there is beautiful bonding between the characters. Leads Joey King and Joel Courtney give great performances in the film and are perfect in their roles. The film also has a fantastic soundtrack. The Kissing Booth is an enjoyable feel-good film. 
24. Someone Great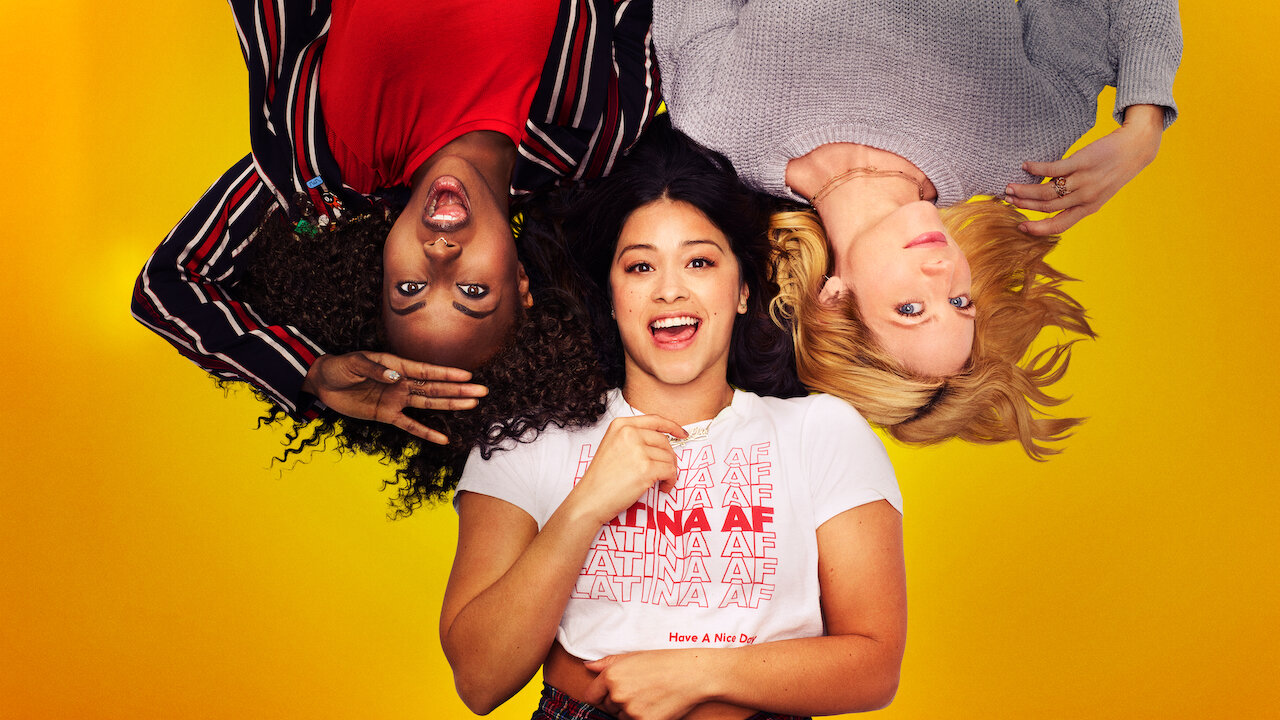 Director: Jennifer Kaytin Robinson 

Writers: Jennifer Kaytin Robinson 

Cast: Gina Rodriguez, LaKeith Stanfield, Brittany Snow 

IMDb Rating: 6.1/10 
Jenny Young (Gina Rodriguez), a music writer, gets the best job she could possibly dream of at Rolling Stone and prepares to go to San Francisco.
Everything is going Jenny's way — until her long-term boyfriend shockingly empties her. Jenny joins her best friends Blair (Brittany Snow) and Erin (DeWanda Wise) for one last girls' night out to heal her broken heart before leaving New York City. 
Jenny (Gina Rodriguez), an aspiring music reporter, has lately landed the best position she could have asked for at a well-known magazine and plans to relocate to San Francisco. 
Her sweetheart of nine years (Lakeith Stanfield) prefers to tap out rather than tackle the considerable distance. So, Jenny collects her two greatest pals, Erin (DeWanda Wise) and Blair (Brittany Snow), for one final insane trip to New York City to nourish her screwed-up heart. 
Someone Great is a hilarious and heartfelt movie about camaraderie, love, and letting go of your twenties as you reach adulthood, written and directed by Jennifer Kaytin Robinson (MTV's Sweet/Vicious). 
23. Morris From America 
Director: Chad Hartigan 

Writer: Chad Hartigan 

Cast: Markees Christmas, Craig Robinson, Carla Juri 

IMDb Rating: 6.2/10 
A coming-of-age drama follows a 13-year-old American young boy, Morris, who lives with his father in Germany. Morris and his father try to settle in Germany while facing rejections. The father tries to give Morris a better life while grieving for his recently deceased wife. Morris meanwhile finds solace in rapping. 
22. Space Jam 
Director: Joe Pytka 

Writers: Leo Benvenuti, Steve Rudnick 

Cast: Michael Jordan, Wayne Knight, Theresa Randle 

IMDb Rating: 6.4/10 
It is the most prominent sports film ever and one of the highest-grossing sports movies of all time. Space Jam combined goofiness with seriousness by pairing the Looney Tunes characters with basketball legend Michael Jordan. Here is good news for the fans that a sequel is coming with LeBron James in it! 
21. Set It Up 
Director: Claire Scanlon 

Writer: Katie Silberman 

Cast: Zoey Deutch, Glen Powell, Lucy Liu 

IMDb Rating: 6.5/10 
Another Netflix rom-com film with a unique plot. The film follows two assistants who try to set up their bosses on dates. The two assistants, however, start to fall for each other. The film is a good light-hearted love story. The film has beautiful performances by lead actresses Zoey Deutch and Lucy Liu. 
20. Eurovision Song Contest: The Story of Fire Saga 
Director: David Dobkin 

Writers: Will Ferrell, Andrew Steele 

Cast: Will Ferrell, Rachel McAdams, Dan Stevens 

IMDb Rating: 6.5/10 
Every year, millions of people tune in to witness the Eurovision Song Contest, a songwriting competition including numerous experts from throughout Europe. (The songs, clothes, and exhibits can be quite odd for the inexperienced.) 
Lifelong companions and want-to-be pop sensations Lars (Will Ferrell) and Sigrit (Rachel McAdams) fantasize about joining the occasion; after an uncommon accident that is too frightening and nonsensical to repeat here, the duo is determined to represent their country on the world's largest platform. 
The Story of Fire Saga offers Europe's oddest commodity the honesty it deserves, thanks to wise casting (Downton Abbey's Dan Stevens plays the couple's Russian opponent) and some crazy creative numbers. 
While aspiring singers Lars and Sigrit are given the opportunity to represent their nation at the world's largest song competition, they finally have the chance to show that every ambition worth having is a fantasy worth fighting for. 
19. Enola Holmes 
Director: Harry Bradbeer 

Writers: Jack Thorne, Nancy Springer 

Cast: Millie Bobby Brown, Henry Cavill, Sam Claflin 

IMDb Rating: 6.6/10 
The latest addition to the Sherlock Holmes universe centers around Sherlock's sister Enola. Millie Bobby Brown of Stranger Things fame portrays the titular character. The film is clever, fast-paced, and entertaining. Millie Bobby Brown delivers an amazing performance. As Sherlock Holmes is another highlight of the film, Henry Cavill gives an impressive performance and one of the best versions of Sherlock Holmes (although Robert Downey Jr. is still awesome). 
18. Blue Miracle 
Director: Julio Quintana 

Writers: Julio Quintana, Chris Dowling 

Cast: Dennis Quaid, Jimmy Gonzales, Miguel Angel Garcia

IMDb Rating: 6.6/10 
Blue Miracle, one of the year's most simply lovely films, is a group-pleasing celebration of nature, family, and dignity. 
Omar (Jimmy Gonzales) and his significant other manage a halfway home in Cabo, Mexico; in desperate need of funds, he joins up with a cleaned-up angler (Dennis Quaid) and enters a renowned neighboring fishing tournament. Blue Miracle, based on a true incident, is one of the most amazing, heartwarming films on Netflix Canada. 
A watchman and his children collaborate with a cleaned-up boat skipper to win a worthy fishing tournament in order to set up their money-tied shelter. 
17. Always Be My Maybe 
Director: Nahnatchka Khan 

Writers: Ali Wong, Randall Park 

Cast: Ali Wong, Randall Park, James Saito 

IMDb Rating: 6.8/10 
A Netflix original movie that is a fantastic romance and fresh addition to the genre. Always Be My Maybe is a realistic and goofy film. 
Ali Wong and Randall Park star as childhood friends turned lovers who then break up and go their separate ways to follow their completely different career paths, only to be reunited fifteen years later. Ali Wong is well known as a comedian, but this film shows her acting prowess!
Randall Park also delivers a heartwarming performance. One of the film's surprise elements is the breathtaking Keanu Reeves starring as a fictionalized version of himself (it's more than just a cameo!). This film is a very good rom-com to watch. 
16. Sleepless in Seattle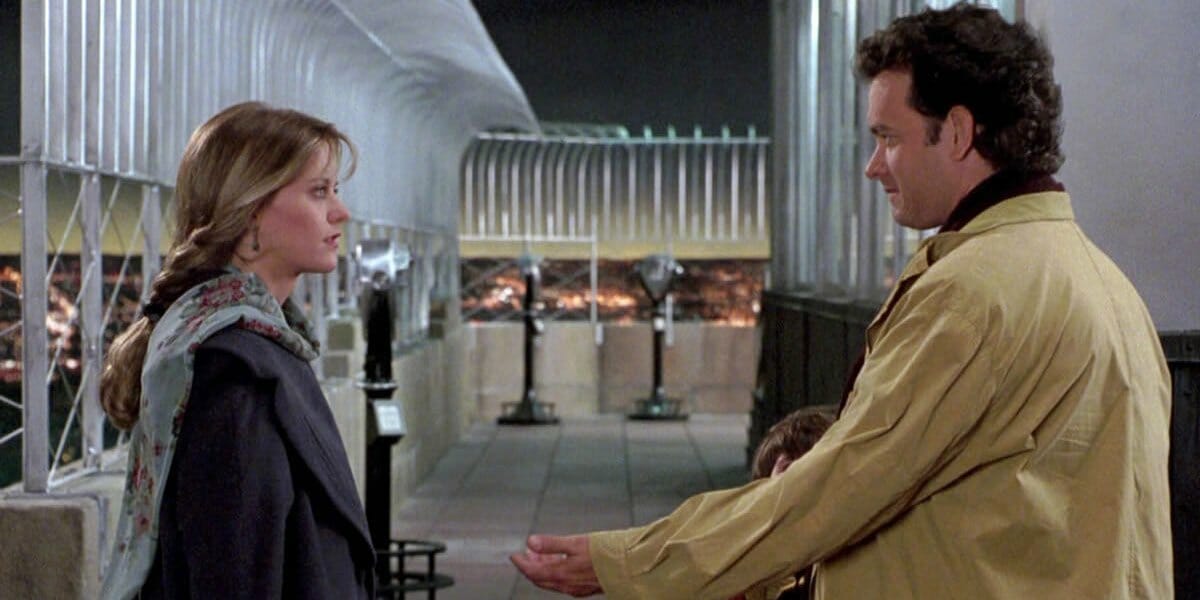 Director: Nora Ephron 

Writers: Jeff Arch, Nora Ephron, David S. Ward 

Cast: Tom Hanks, Meg Ryan, Ross Malinger 

IMDb Rating: 6.8/10 
Please step aside; when Harry Met Sally is writer-in-chief Nora Ephron's crowning achievement. Sam Baldwin (Tom Hanks) is a Chicago architect who is parenting his eight-year-old child alone after his significant other dies of sickness. Sam attracts the emotional concern of Annie Reed (Meg Ryan), a Baltimore journalist stuck in a loveless relationship, after expressing his sad true story on a radio television show. This cutting-edge fantasy is highly quotable and jam-packed with engaging elements.
15. Game Night
Directors: John Francis Daley, Jonathan Goldstein 

Writer: Mark Perez 

Cast: Jason Bateman, Rachel McAdams, Kyle Chandler 

IMDb Rating: 6.9/10 
Game Night is a black comedy thriller with a massive laughter riot with many plot twists to surprise you. A group of friends' weekly game night takes a dark turn when one of them gets kidnapped. This sets them off on a mystery-solving adventure they never saw coming. Game Night stars Rachel McAdams, Jason Bateman, Kyle Chandler, and Jesse Plemons. 
14. The Half of It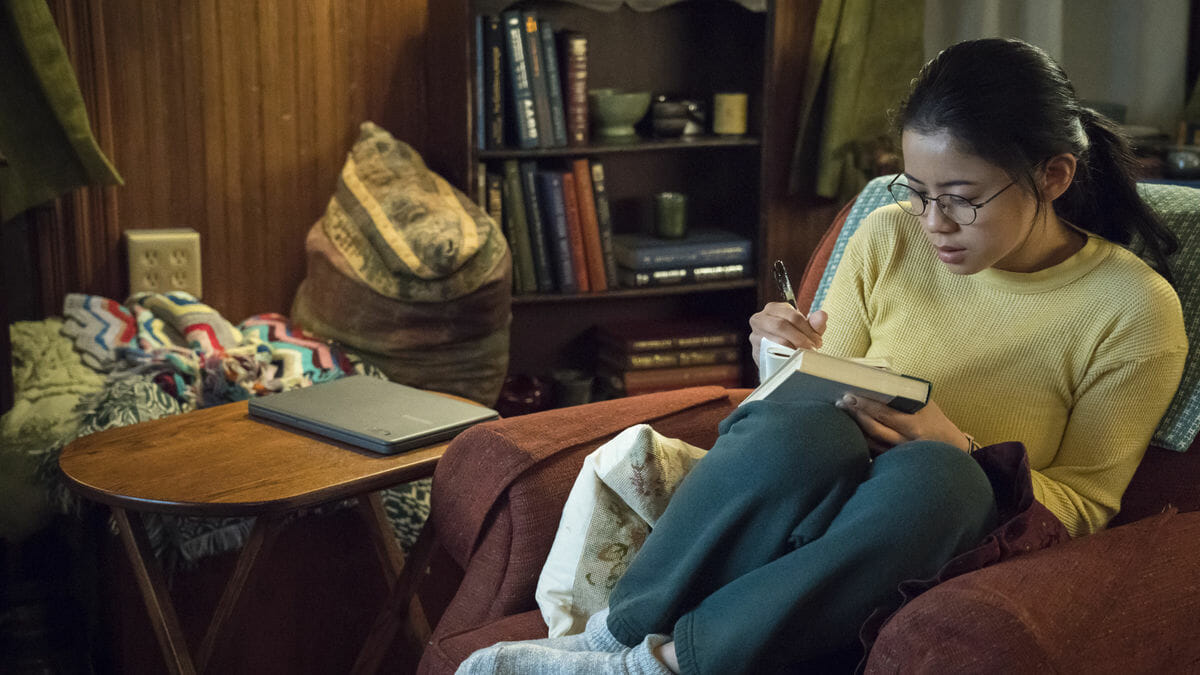 Director: Alice Wu 

Writers: Alice Wu 

Cast: Leah Lewis, Daniel Diemer, Alexxis Lemire 

IMDb Rating: 6.9/10 
This younger adaptation of Cyrano de Bergerac replaces the magnificent and large-nosed fighter with Ellie Chu, a shy, straight-An understudy in a sleepy Midwestern town. Ellie, played by newcomer Leah Lewis, earns extra income by writing papers for particular understudies — at one point, the sweet-natured though inarticulate muscle head Paul demands that she compose love letters to Aster, a coworker he adores. 
However, their unlikely friendship is shattered as Ellie begins to fall for Aster as well. The Half of It is one of the most outstanding secondary school films in recent memory, being entertaining, touching, and unexpectedly clever. 
A shy, introverted Chinese-American straight man, an understudy finds herself assisting the school's muscular head in seducing the young girl they both secretly adore. All the while, one teaches the other about the concept of love as they discover a connection in the most unlikely of places. 
13. Julie and Julia 
Director: Nora Ephron 

Writers: Nora Ephron, Julie Powell, Julia Child, Alex Prud'homme 

Cast: Amy Adams, Meryl Streep, Chris Messina 

IMDb Rating: 7.0/10 
This film is based on the book by Julie Powell, which follows Julie and her mother, Julia Child. Julie aspires to cook more than 500 recipes in her mother's cookbook within a year! Meryl Streep and Amy Adams star in the lead roles in this sweet film that celebrates cooking. 
12. Mean Girls 
Director: Mark Waters 

Writer: Rosalind Wiseman, Tina Fey 

Cast: Lindsay Lohan, Jonathan Bennett, Rachel McAdams 

IMDb Rating: 7.0/10 
A teen comedy film that has developed a cult following over the years and featured breakthrough performances by Rachel McAdams, Lindsay Lohan, Amanda Seyfried, and Lizzy Caplan. Homeschooled Cady Heron joins a new public high school and crosses paths with the infamous Plastics, manipulative and toxic. Unfortunately, matters take a turn for the worse when Cady falls in love with the Plastics' leader's ex-boyfriend. 
11. As Good As It Gets 
Director: James L. Brooks 

Writers: Mark Andrus, Mark Andrus 

Cast: Jack Nicholson, Helen Hunt, Greg Kinnear 

IMDb Rating: 7.0/10 
This comedy-drama film is a must-watch for all Jack Nicholson fans. Jack Nicholson stars as a man with obsessive-compulsive disorder who has to take off his neighbor's dog after being injured in a robbery. During this, he befriends and falls in love with a waitress who is a struggling single mother with a chronically sick son. Jack Nicholson won his third Oscar for his performance in the film. 
10. To All The Boys I've Loved Before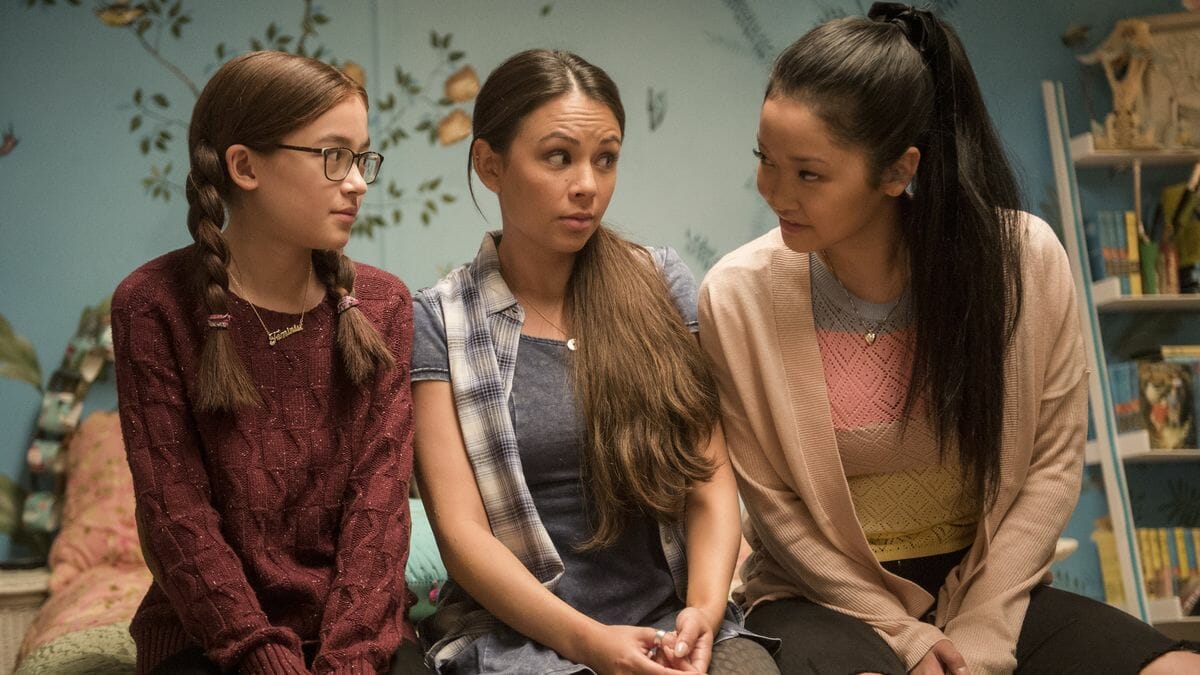 Director: Susan Johnson 

Writers: Sofia Alvarez, Jenny Han 

Cast: Lana Condor, Noah Centineo, Janel Parrish 

IMDb Rating: 7.1/10 
This romantic teen comedy movie based on the book of the same name by Jenny Han was a surprise hit. This Netflix original follows Lara Jean (played by Lana Condor) as she finds out that all the secret letters, she wrote for her crushes are emailed to them by her younger sister. This creates a lot of problems and wreaks havoc on her love life. This film is one of the best rom-com films. 
09. The Spectacular Now
Director: James Ponsoldt 

Writers: Scott Neustadter, Michael H. Weber 

Cast: Miles Teller, Shailene Woodley, Kyle Chandler 

IMDb Rating: 7.1/10 
The Spectacular Now is a coming-of-age romantic drama that follows a high school student struggling to overcome his alcoholism. The film is sensitive and showcases stellar performances by Miles Teller and Shailene Woodley. 
08. School Of Rock 
Director: Richard Linklater 

Writer: Mike White 

Cast: Jack Black, Mike White, Joan Cusack 

IMDb Rating: 7.1/10 
This musical comedy starring Jack Black is a laughter riot, and the musical sequences will also get your feet tapping to the beats. The film follows Dewey Finn, a slacker musician who gets kicked out of his own band for his over-enthusiastic stage antics. He is way behind on his rent and needs to make quick money to make ends meet. However, when he discovers his students' musical talents, he decides to train them and form a band of his own for a Battle of The Bands competition. 
07. Saving Mr. Banks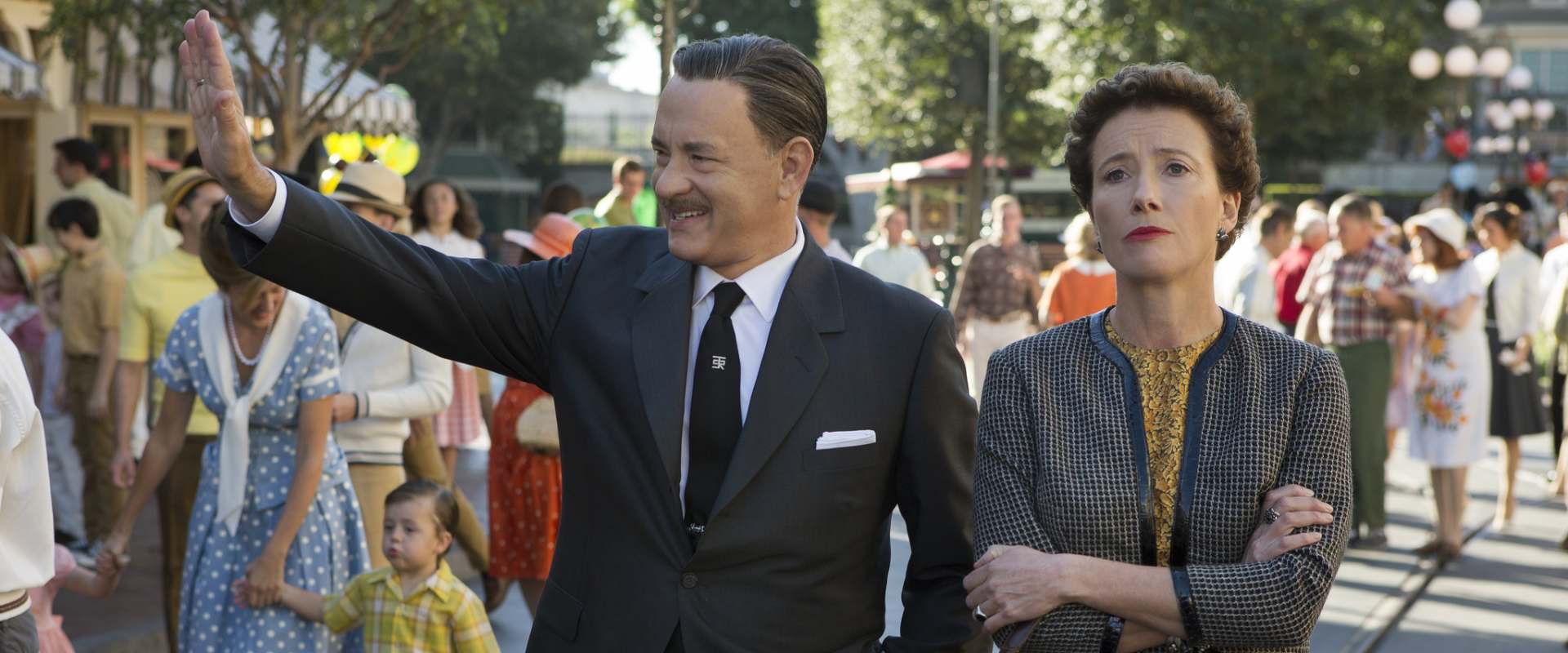 Director: John Lee Hancock 

Writers: Kelly Marcel, Sue Smith 

Cast: Emma Thompson, Tom Hanks, Annie Rose Buckley 

IMDb Rating: 7.5/10 
A bankrupt author, Pamela Trevors, visits Los Angeles to meet Walt Disney. She hopes to adapt her book 'Mary Poppins' into a feature film with Disney's help, but his methods do not meet her approval. Disney tries to convince her to adapt her Mary Poppins novel into a film. 
One of the best parts about this movie is that Tom Hanks portrays Walt Disney! Any feel-good movie with Tom Hanks is a good movie, and that's a fact! 
06. About Time
Director: Richard Curtis 

Writer: Richard Curtis 

Cast: Domhnall Gleeson, Rachel McAdams, Bill Nighy 

IMDb Rating: 7.8/10 
A beautifully made sci-fi romantic comedy-drama movie that stars Domhnall Gleeson as a young man with the ability to time travel. He uses this ability to try and improve his love life and also fix his past mistakes. Rachel McAdams stars as his love interest and later wife. Unlike most time travel films, About Time also showcases the consequences of time travel and how the protagonist learns to use his ability wisely. There are a few well-made sci-fi love stories and About Time is one of them. 
05. Groundhog Day 
Director: Harold Ramis 

Writers: Danny Rubin, Harold Ramis 

Cast: Bill Murray, Andie MacDowell, Chris Elliott 

IMDb Rating: 8.0/10 
This film is an early nineties classic starring Bill Murray. Murray plays a self-centered weatherman who hates Groundhog Day but repeatedly finds himself living the same day. He then tries to rectify himself and his mistakes to get out of the loop. During this, he also finds true love! Groundhog Day is a unique romantic comedy that perfectly uses the time loop concept and showcases one of Bill Murray's finest performances. 
04. The Pursuit Of Happyness 
Director: Gabriele Muccino 

Writer: Steve Conrad 

Cast: Will Smith, Thandie Newton, Jaden Smith 

IMDb Rating: 8.0/10 
This film is based on the life of Chris Gardener. The Pursuit Of Happyness is a story about struggle, hard work, and facing hardships and difficulties while making ends meet. The film is an inspiring tearjerker and benefits from Will Smith's powerful and heartfelt performance. Will Smith is also in the cast with his son Jaden Smith. 
03. The Martian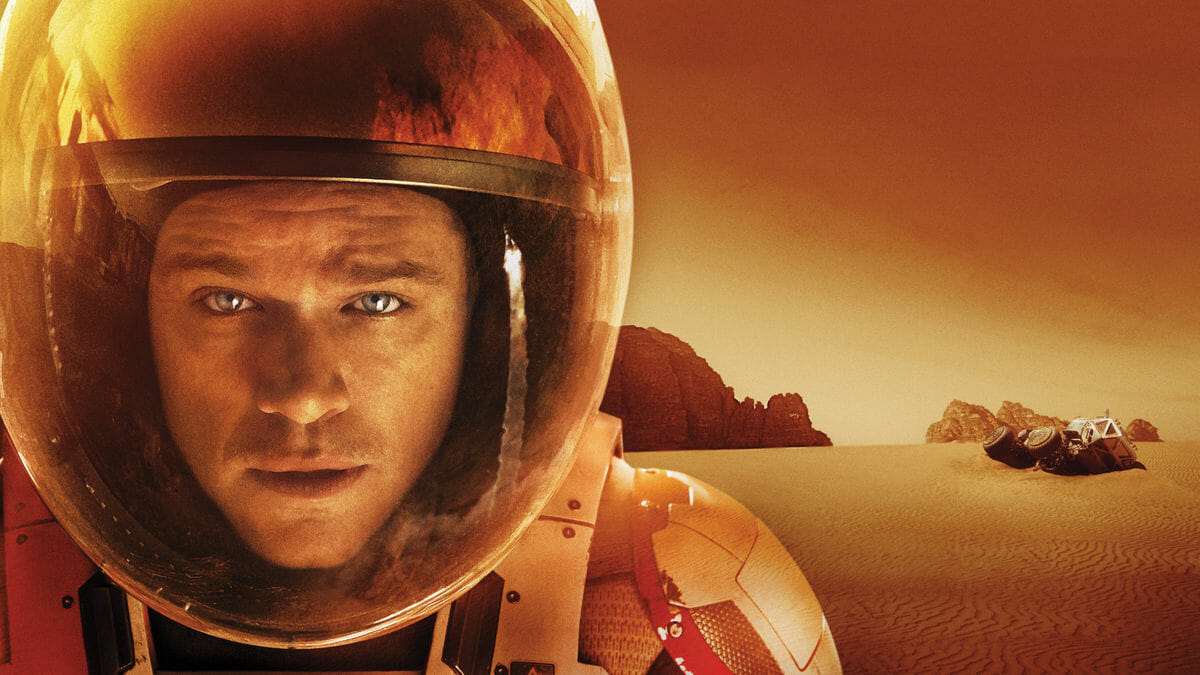 Director: Ridley Scott 

Writers: Drew Goddard, Andy Weir 

Cast: Matt Damon, Jessica Chastain, Kristen Wiig 

IMDb Rating: 8.0/10 
Matt Damon is an actor who is always in form and has never given a bad performance. The Martian, in fact, Damon's greatest performance to date. Astronaut Mark Watney is gravely injured and stranded on Mars when his crew leaves him behind, thinking that he is dead. Mark uses his spirit and skill to survive on Mars with whatever he has. There are no boring scenes in the film, and it is surprisingly entertaining and funny. The Martian was also a return to form for director Ridley Scott. 
02. Spiderman: Into The Spider-Verse 
Directors: Bob Persichetti, Peter Ramsey, Rodney Rothman 

Writers: Phil Lord, Rodney Rothman, Phil Lord 

Cast: Shameik Moore, Jake Johnson, Hailee Steinfeld 

IMDb Rating: 8.4/10 
Spiderman: The Spider-Verse is the best Spiderman movie ever made and is also the best-reviewed Spiderman film. The film follows Miles Morales' journey to becoming Spiderman and meeting the other Spider-people from other universes. They team up to beat the Kingpin, a.k.a. Wilson Fisk, who has built a machine to bring back his deceased son and wife and causes destruction in the city in the process. The movie has gorgeous visuals, amazing music, memorable characters, and an awesome storyline. Spiderman Into The Spider-Verse is endearing and inspiring, as well. Into The Spider-Verse won the Oscar for Best Animated Film, becoming the second Spiderman film to win an Oscar after 2004's Spiderman 2. 
01. Back To The Future 
Director: Robert Zemeckis 

Writers: Robert Zemeckis, Bob Gale 

Cast: Michael J. Fox, Lea Thompson, Christopher Lloyd

IMDb Rating: 8.5/10 
Back To The Future is an iconic sci-fi film and a big source of pop culture. In this movie, Michael J Fox stars as Marty McFly, who travels to the past to change his family's life. However, his own mother falls in love with him! He now has to get his parents to meet to prevent himself from getting wiped out of existence. With him is the eccentric scientist and genius Doc Brown, who has built the time machine in a DeLorean and takes Marty on the ride. 
All of these feel-good films on Netflix are great to watch for people that are looking for some real feelings and buddy comedy. Viewers will definitely have a fantastic time watching them and will definitely feel good after they watch them! Happy Watching! Other than this, you can also check out movies like Wedding Singer Robbie, Jenny Han's novel-inspired Feel-good movies as well.