Horror films have made us feel scared with the use of omnipresent technology. Do you ever think how interesting and surprising it is that all of the scenes are recorded so efficiently that they can scare their audience?
Not only that, movies use gruesome makeup, creepy sets, and paranormal activities, which bring the best version of the film. If you enjoy watching horror films, we have collected 20 best-found footage of horror movies that will make you reconsider whether what you just read was true or not.
20. Lake Mungo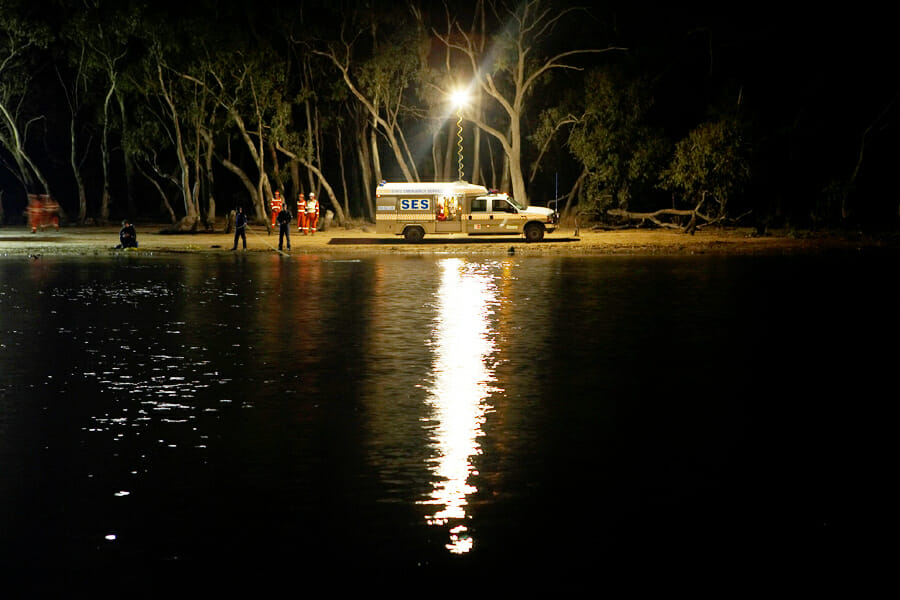 Director: Joel Anderson

Writer: Joel Anderson

Cast: Talia Zucker, Martin Sharpe, Rosie Traynor

IMDb Rating: 6.2

Rotten Tomatoes: 96%

Streaming Platform: Amazon Prime Video
Lake Mungo was released in 2008 and is based on family and emotions. In this movie, the characters want to seek closure after death. The daughter of the family dies because of drowning, and the family gets affected dramatically after this incident.
Her mother wishes to know the type of life her daughter had to live. You can see a lot of family drama, along with some supernatural activities. Furthermore, this movie can be put into the 'horror drama genre.
19. Paranormal Activity
Director: Oren Peli

Writer: Oren Peli

Cast: Katie Featherston, Micah Sloat. Mark Fredrichs

IMDb Rating: 6.3

Rotten Tomatoes: 83%

Streaming Platform: Amazon Prime Video
Paranormal Activity came out in 2007 and was loved by the audience for its original movie. This found footage film was one of the decade's most wrongly derided movies. It gained massive success for its initial release, followed by sequels quite inferior to the first.
The found footage horror film was a masterpiece regarding budget management. It was successful in surpassing 'The Blair Witch Project in its narrative and plot. Furthermore, the initial release also built tension and high blood pressure for all its audience.
18. REC
Director: Paco Plaza, Jaume Balaguero

Writer: Luis Berdejo

Cast: Manuela Velasco, Pablo Rosso, Martha Carbonell

IMDb Rating: 7.4

Rotten Tomatoes: 90%

Streaming Platform: Amazon Prime Video
REC came out in 2007 as one of the found footage movies, giving the audience a taste of the world of zombies. It is a Spanish film, and the story revolves around a quarantined building facing the threat of zombies. The horror fans extremely loved the set and plot of the movie. Furthermore, the zombie setup and the found footage film seemed to go pretty well.
17. Creep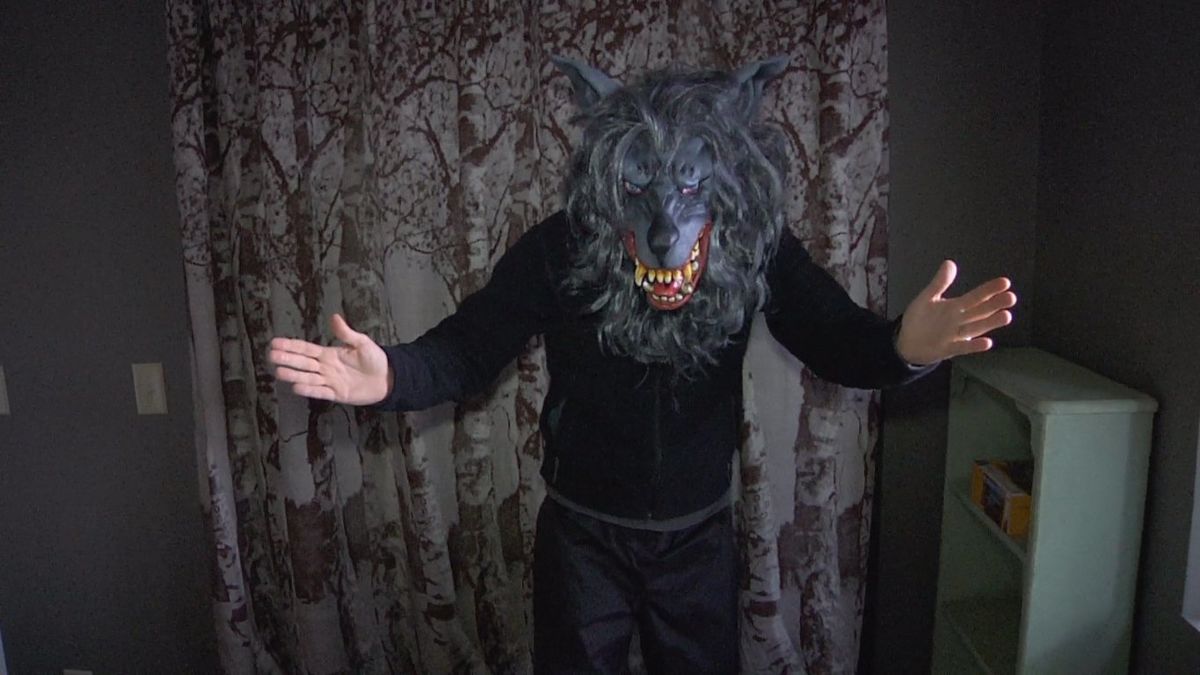 Director: Patrick Brice

Writer: Mark Duplass

Cast: Mark Duplass, Patrick Brice, Katie Aselton

IMDb Rating: 6.3

Rotten Tomatoes: 90%

Streaming Platform: Netflix
Creep is an indie horror film that was released in the year 2014. The movie is primarily based on the personalities of two characters, among which is a naive videographer while the latter is a psychotic recluse. The videographer goes to a stranger's house for filming after seeing an ad online.
Later he realizes that his client's wishes and desires are incredibly obnoxious. It is one of the found footage films where the film crew has done great work. Furthermore, a genre-specific individual would not be able to figure out the movie's direction, but it certainly is well-crafted.
16. The Blair Witch Project
Director: Eduardo Sanchez

Writer: Daniel Myrick

Cast: Rel Hance, Joshua Leonard, Michael C Williams

IMDb Rating: 6.5

Rotten Tomatoes: 86%

Streaming Platform: Google Play Movies, Amazon Prime Video
The Blair Witch Project came out in 1999 and completely reinvented the genre by providing magnificent horror art. It had a different and unique style of presentation and promotion. The movie got a wide theatrical release, later termed a controversial horror film.
Moreover, the movie proved that a well-executed indie film could do very well even if it is tight on budget. The audience enjoyed the movie because it was pretty grainy and felt authentic.
15. Cannibal Holocaust
Director: Ruggero Deodato

Writer: Gianfranco Clerici

Cast: Perry Pirkanen, Francesca Ciardi, Robert Kerman

IMDb Rating: 5.8

Rotten Tomatoes: 65%

Streaming Platform: Amazon Prime Video
This movie was directed by an Italian known as Ruggero Deodato. He wanted to make a movie on an American documentary crew getting devoured by the tribals, which seemed authentic to the audience. His efforts succeeded, and the film brought the best plot and graphics.
The movie was not promoted publicly due to obscenity and murder, but it proved to be one of the best found footage films with cannibalism. Also, the director dropped charges when the movie was so good.
14. Guinea Pig 2: Flower of Flesh & Blood
Director: Hideshi Hino

Writer: Hideshi Hino

Cast: Kirara Yugao, Mio Takaki, Nobuaki Koga

IMDb Rating: 4.9

Rotten Tomatoes: 68%

Streaming Platform: YouTube
This movie came out in 1985 and was directed by a Japanese known as Hideshi Hino. His motive was to make a movie involving a story about a man getting intoxicated and forgetting about a woman. The Guinea Pig 2 used specific special effects to bring the best version of it.
The found footage was impeccable, but charges were passed on the movie. In 1991, an individual named Chalie Sheen considered it proper and sent an inaccurate MIAA, which led to some intense charges that were dropped later.
13. Incident at Loch Ness
Director: Zak Penn

Writer: Werner Herzog

Cast: Gabriel Beristain, Wener Herzog, Zak Penn

IMDb Rating: 6.5

Rotten Tomatoes: 63%

Streaming Platform: Amazon Prime Video
The movie's plot follows a venture where a crew is sent to Scotland to make a movie about the myth prevailing there. It is considered that there exists a monster who looks like Scottish people. An unexpected event occurred when the crew was sailing on the boat.
The audience does not only consider it to be a faux documentary but a movie within a movie. The disturbing footage in the horror cinema adds to the overall adventure of the film.
12. The Collingswood Story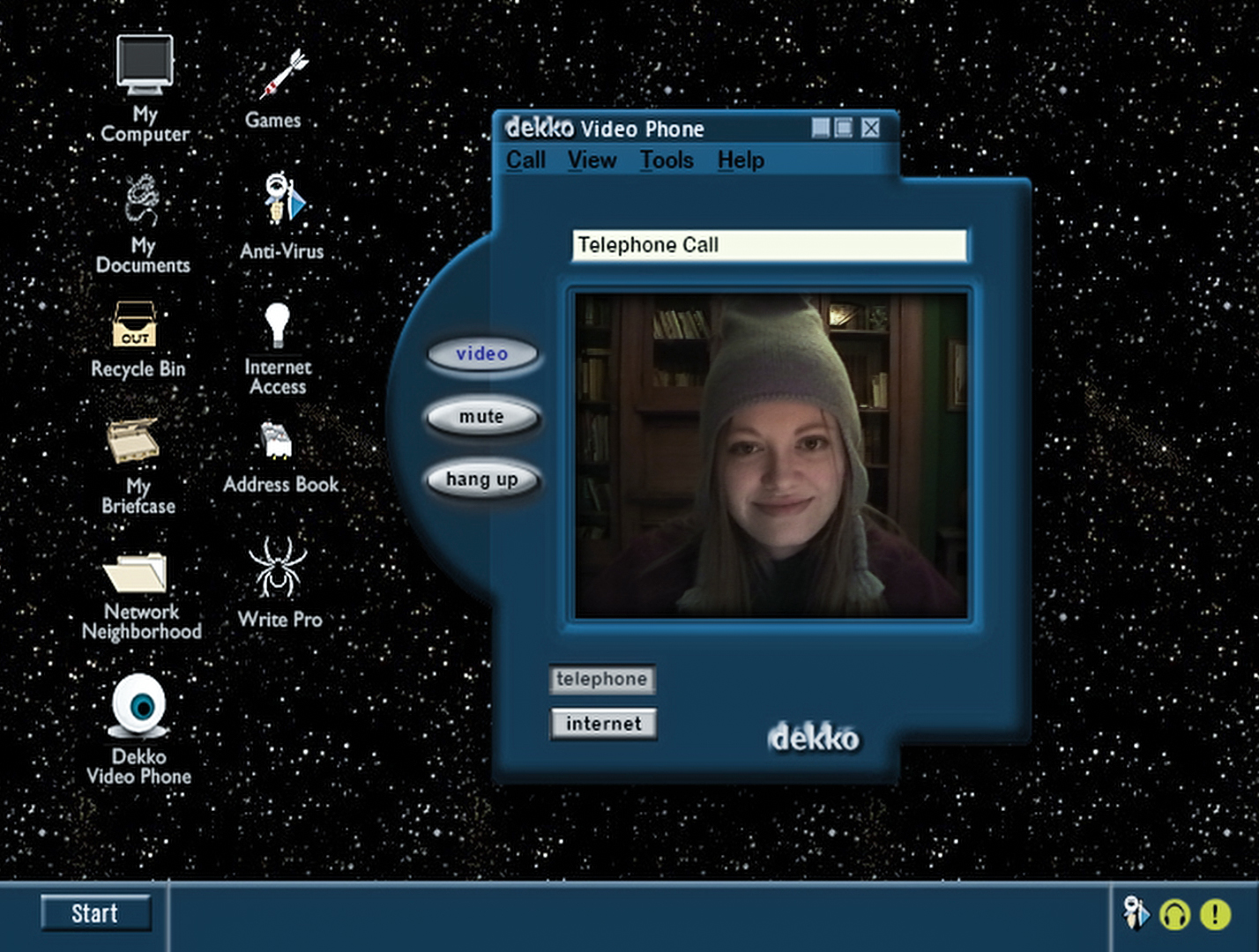 Director: Mike Costanza

Writer: Mike Costanza

Cast: Stephanie Dees, Johnny Burton, Grant Edmonds, Diane Behrens, Glenn Hoeffner, Vera Madeline, Ron Ige

IMDb Rating: 5.2/10

Rotten Tomatoes:  66%

Streaming Platform: Amazon Prime 
The Collingswood Story came out in 2006, when the protagonist, Rebecca Miles, relocates to Collingswood, New Jersey. The idea of the movie is set on the videos and images captured by the web camera. Mike Costanza first conceived they could communicate better in 2000. Rebecca rents a room in the historic house.
She has a boyfriend called Johnny, who gifts her a webcam so they can communicate better in their long-distance relationship. In the process of their communication, Johnny gets to know about Vera Madeline. She is a psychic, and Rebecca feels very skeptical about her vibe.
This found the fans liked the footage genre to quite some extent. Also, the horror movie was good enough to grasp the audience's attention for its entire period.
11. Hell House LLC
Director: Stephen Cognetti

Writer: Richard Matheson

Cast: Ryan Jennifer Jones, Danny Bellini, Gore Abrams

IMDb Rating: 6.4

Rotten Tomatoes: 75%

Streaming Platform: Amazon Prime Video
The movie Hell House LLC came out in 2015 and followed a simple and minimalist concept of a modern world-found footage horror movie.
It is not based on imaginative settings but more on the action of execution. The movie is shot in a documentary format and includes a crew that ends up in a haunted house for their attractio
. Furthermore, you can see that it is written that no one can get out alive from that house once entered in the footage film. The movie has a mix of humor and blood pressure-increasing moments, which makes it loved by the audience.
10. Gonjiam: Haunted Asylum
Director: Jung Bum-Shik

Writer: Sang-Min Park

Cast: Lee Seung-Wook, Park Ji-Hun, Wi Ha-Joon

IMDb Rating: 6.5

Rotten Tomatoes: 86%

Streaming Platform: Amazon Prime Video
Gonjiam: Haunted Asylum came out in 2018 and focuses on the world's technological advancements. The movie has a unique approach for the modern world audience.
The plot follows the venture of a horror YouTuber who learns that two amateur ghost hunters have disappeared. They were last spotted in a psychiatric hospital.
The found footage format of the movie has been applauded by the audience and gives multiple eye rolls to its viewers. The film uses well-equipped cameras and instruments, bringing in the best effects. Use well-equipped cameras and devices, bringing in the You will become more familiar with the rooms of the hospitals as the movie progresses.
9. Host
Director: Rob Savage

Writer: Jed Shepherd

Cast: Haley Bishop, Emma Louis Webb, Caroline Ward

IMDb Rating: 7.2

Rotten Tomatoes: 86%

Streaming Platform: Amazon Prime Video
The movie Host came out in 2020 and was named the pandemic-era horror film. It is an extended short film that proved to be a time capsule to pass our times during the era of Covid. The movie portrayed some of the best technological accomplishments with nifty DIY effects.
This is one of the found footage horror films in which six friends attract a demon to their technology. Later, they started feeling weird actions and behaviors in their homes. The strange occurrences also lead to odd behaviors in their group meetings.
8. Noroi: The Curse
Director: Koji Shiraishi

Writer: Naoyuki Yokota

Cast: Jin Muraki, Tomono Kuga, Rio Kanno

IMDb Rating: 6.5

Rotten Tomatoes: 90%

Streaming Platform: Amazon Prime Video
Noroi: The Curse was released in 2005, but this found footage film has not lost its charm even though more than fifteen years have passed.
It has created its landmark in two mains, one is Japanese movies, and the other is found footage horror movies. Tagonist is a paranormal investigator who gets stuck in the middle of a dark abyss.
7. The Taking of Deborah Logan
Director: Adam Robitel

Writer: Gavin Heffernen

Cast: Jill Larson, Anne Ramsay, Michelle Ang

IMDb Rating: 6

Rotten Tomatoes: 91%

Streaming Platform: Amazon Prime Video
The Taking of Deborah Logan came out in 2014 with a solid initial premise followed by a titular senior citizen with Alzheimer's disease. It portrays a highly crowded possession genre with a college film crew. The crew has no idea that something or someone may have occupied Deborah's mind. The film has spent a lot on the budget, but the logic seems to be missing during the climax.
On the opening night, the crew has to face grave encounters, which seems challenging. However, the movie's scripting is pretty good, and it made its place in one of the sounds found footage films.
6. Trollhunter
Director: Andre Ovredal

Writer: Guillermo Del Toro

Cast: Lexi Medrano, Anton Yelchin, Kelsey Grammar

IMDb Rating: 8.4

Rotten Tomatoes: 88%

Streaming Platform: Netflix
Trollhunter came out in 2010, which seems like The Blair Witch Project during the initial phase of the movie. During the film's first twenty minutes, you can spot a camera crew investigating unexplained murders done by a poacher.
The plot takes a sharp turn right after that, focusing on the killing of bears. Otto Jesperson makes sure to bring the monster premise and brings along his nonchalant attitude towards the same. It is a budget movie that provides both humor and effective CGI at the same time.
5. Unfriended
Director: Levan Gabriadze

Writer: Nelson Greaves

Cast: Shelley Hennig, Will Peltz, Mickey River

IMDb Rating: 6.9

Rotten Tomatoes: 70%

Streaming Platform: Amazon Prime Video
Unfriended was released in the year 2015, which follows a novel formal experiment that becomes the core strength of the movie. The audience sees Shelly Hennig's computer, focusing only on what she sees. She flips back and forth between multiple tabs, including her friend's computer, the view outside her window, and so on.
The young woman is quite interested in what is going on in and around the world. During one of the meta-commentaries, a tab opens to the channel of MTV as well. All of this sounds familiar but still proves to be quite hideous in this world.
4. Cloverfield
Director: Matt Reeves

Writer: Drew Goddard

Cast: Lizzy Caplan, Odette Annable, Mike Vogel

IMDb Rating: 7.2

Rotten Tomatoes: 80%

Streaming Platform: Amazon Prime Video
Cloverfield is a horror film that was released in 2008. The director of the movie presented something above the average audience's understanding. It has been the film that was remarkable and redefined the genre of horror completely.
The plot revolves around a group of people from New York. Since they were parting, they planned to have a party one night. They had no clue that the specific night would change their lives completely. A weird creature lands in the city, destroying the people around. The beast features a huge skyscraper which is equally haunting.
3. Grave Encounters
Director: Colin Minihan

Writer: Stuart Ortiz

Cast: Sean Rogerson, Ashleigh Gryzko, Ben Wilkinson

IMDb Rating: 7.9

Rotten Tomatoes: 80%

Streaming Platform: Amazon Prime Video
Grave Encounters was released in 2011 and was characterized as a derivative or cheesy horror movie. It did not seem to have a good reputation, but according to surveys, the cinema offered one of the best found footage films.
The movie seemed similar to that of Travel Channel's Ghost Adventures. It consists of some of the best parodies and technology for special effects. The audience can have different opinions on this movie, but it was different.
2. As Above, So Below
Director: John Erick Dowdle

Writer: Drew Dowdle

Cast: Perdita Weeks, Drew Dowdle, Ben Feldman

IMDb Rating: 6.2

Rotten Tomatoes: 27%

Streaming Platform: Amazon Prime Video
As Above, So Below is a horror film based on paranormal activities released in 2014. If you have seen Apollo 18, you will likely relate to the movie. The plot revolves around a team of explorers. All of them get into the venture of the uncharted maze of bones. In due course of time, they unleash the city's hidden secrets, making humans feel dreadful.
It takes a plunge into humans' psyche, making us reconsider our decisions. A camera crew who accepts the challenge of uncovering various hidden truths comes into the scene.
But, as the title suggests, the movie continues to be an investigative documentary with a shudder streaming service. It was the amateur night that led to the last broadcast.
1. Frankenstein's Army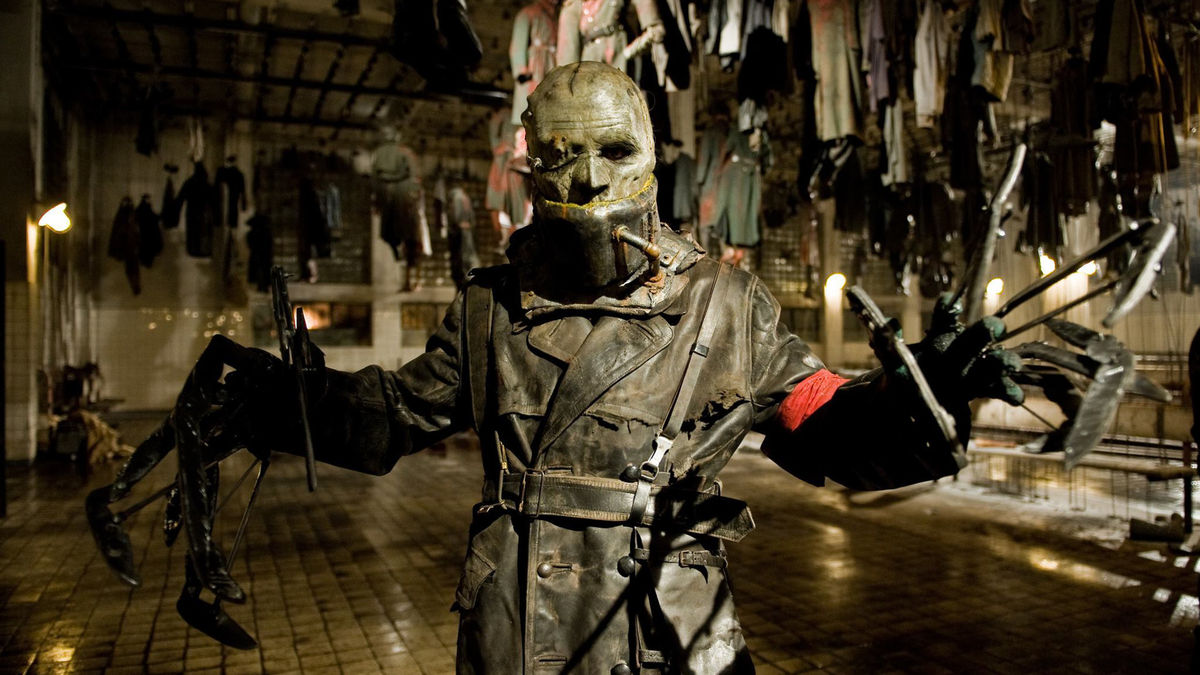 Director: Richard Raaphorst

Writer: Chris W Mitchell

Cast: Robert Gwilym, Alexander Mercury, Karel Roden

IMDb Rating: 5.3

Rotten Tomatoes: 58%

Streaming Platform: Amazon Prime Video
Frankenstein's Army was released in 2013, less of a paranormal activity movie and more of an indie found footage film. The movie was made on a low budget and achieved great success and recognition because of its plot and twists.
It follows the story of a troop of Russian soldiers sent on the testing grounds for Frankenstein's Army. Furthermore, the movie offers excellent monster designs and innovation in presenting the found footage format. Also, the horror filmmakers got to know a new dimension of the genre. It also included dark web and VHS tapes, which gave the film a more intense vibe.