Every civilization has stigmas, and when it relates to anime, it is not uncommon to see images of unpleasant actions that are typically outlawed based on ethical judgments and societal views. Incest is seldom spoken about in real life since it is considered shameful and outlawed by many.
It is fairly unusual to come across anime that contains incest. However, for whatever reason, there are numerous anime movies and series concerning incest in the anime world.
Here are several anime that have sought to examine this challenging issue of sexual relationships. In addition, this list contains incest-themed movies and the best incest anime aired.
The majority of the instances involve family incest. Anime about gay or lesbian incest are uncommon, but they do exist. Are you looking for some incestuous anime stories?
This is the finest internet collection you will ever discover. This collection contains the most popular and greatest top 20+ incest anime available for viewing.
If you enjoy this sub-genre, you ought to be able to find some fresh material in this list of best incest anime.
1. Tenshi Kinryouku
Written By: Kaori Yuki

Adapted from: Angel Sanctuary

Episodes : 3
Setsuna Mudo, a 16-year-old high school student, wants to get through each day without being tormented by his seniors. Furthermore, he has feelings for his younger sister, Sara, who really only sees him once per month. He isn't happy, though, to fly beneath the radar.
He is assaulted by enigmatic entities, angels, and demons who claim to know his actual fate. Demons believe he led them into a fight against God, while angels believe he is the reincarnation of their commander, Alexiel.
Despite Setsuna's identity difficulties, the unending conflict between Hell and Heaven threatens to rekindle. What should he do if that happens?
Tenshi Kinryouku's idea is straightforward: a mash-up of Orpheus, Divine Comedy, and Apocalypse Myth placed in a future setting with biblical figures.
It's what makes this narrative so groundbreaking, even surprising. The plot incorporates homosexuality, incest, and a general feeling of wickedness that almost entirely serves to provide a slogan for the figures of Heaven and Hell.
It has well-developed characters that lack clichéd qualities. This gloomy animation would appeal to a mature audience. It's heartbreaking, but there's no need to start stocking up on Kleenex.
2. Sister Princess
Written By : Sakurako Kimino

Adapted from: Naoto Tenhiro

Episodes: 26
Sister Princess is about Wataru Minakami; despite being a good student, he failed his junior high school entrance exam due to a computer glitch. He then discovered that he had been admitted to Stargazer Hill Academy, located on the enigmatic Promised Island.
Before he can settle down, Wataru is spirited away to an archipelago where a dozen lovely and seductive females claim to be his younger sisters at his father's desire. The mystery of why Wataru was exiled to the island deepens as he draws nearer to his newly discovered normal siblings.
Wataru is followed throughout the episodes as he goes to school, celebrates holidays, goes shopping, and so on. It has no storyline and is episodic, typical for slice-of-life animes. Despite the absence of character development, the girls are attractive and charming.
By the conclusion of the evening, you might even have a favourite or two. Though Sister Princess has numerous shortcomings, it is unquestionably one of the finest animes. Even though it is imperfect and far from perfect, it is a great program that is humorous, emotional, sweet, and ridiculous.
3. To Love Ru Darkness
Written By: Saki Hasemi

Adapted by: Kentaro Yabuki

Episodes: 25
Things are spiralling out of control as the near encounters between the residents of Earth as well as the inhabitants of Develuke continue to worsen. But, as junior princesses Nana and Momo relocate to Earth School, their elder sister LaLa will be able to keep an eye on them.
When Momo attempts to inject some sisterly love into Rito's connection with LaLa, you can bet LaLa won't waste time dividing harems. At that moment, Yami, the Golden Darkness, arrives with the subtlety of a supernova, followed by kidnapped high school kids!
As just a consequence, Rito's life would stink like a black hole just at the family picnic. Unless, of course, a semi-demonic princess can deploy her Develukean Whoop Ass to precisely that area of other celestial bodies!
Darkness is pleasant to love ru darkness. The program does a fantastic job, although Ecchi is not the key reason. The plot, artwork, and characters make this program enjoyable. Without the four, the Ecchi would be lacking in substance.
4. Onee Chan Ga Kita
Written By: Rikō Anzai

Adapted from: Onee Chan Ga Kita Manga

Episodes: 12
Tomoya Mizuhara is a 13-year-old kid whose father remarries, and he unexpectedly obtains a big sister. Ichika, 17, is weird, and her love for Tomoya is overwhelming, if not scary. Furthermore, Ichika's best buddy Ruri is the ultimate sadist.
Marina is Ichika's quarter-Japanese pal with a large breast. This anime handles incestuous relationships correctly by keeping the story brief and nice. The art is not typical of anime, yet it is still pleasant.
Mizuhara unquestionably creates this anime; she is a riot who never fails to deliver you grin and laugh. Furthermore, she lends this anime a distinct flavor making it one of the funny incest anime stories.
5. Kiss x Sis
Written By: Bow Ditama

Adapted from: kiss x sis manga

Episodes: 12
Following the death of Keita Suminoe's mother, his dad remarried, bringing two step-sisters into his daily existence: twin sisters Ako and Riko. Nevertheless, their incestuous passion for their younger brother has sparked a lifetime fight over his adoration since their disastrous first encounter.
Keita, nearing the conclusion of his middle school career, works hard to attend Ako and Riko's high school. During this time, he must reconcile his contradictory feelings for his sisters and decide whether to reject or agree to their personal approaches.
Like it or not for Keita, the women who are interested in him aren't restricted to his family sisters, who knows when he'll also cave to temptation.
The narrative in Kiss x Sis is light, and the show is almost like a slice of life. Characters aren't especially engaging, but they're also not horrible. Instead, it is a basic yet subtle portrayal of sibling incest.
6. Ane Jiru : The Animation : Shirakawa Sanshimai ni Omakase
Written By: Atelier Kaguya

Adapted by: Choco Chip

Episodes: 2
It is unclear why Shirakawa Yu has already been staying with their grandparents, and he is now meant to reside with his mother following a ten-year separation from her spouse, his father-in-law. Shirakaw Kyoko, Ryoko, and Anzu, his sisters-in-law, who have matured into stunning ladies, await him.
His sisters accept him and allow him to stay in their father's room whilst he studies archaeology. In the room, he discovers a strange container. To avert the worst curse, he should collect the love fluids of ladies within a certain amount of time.
Despite its uniqueness, the plot is unmistakably similar. This is another magical girl anime hentai, but it differs in that it has its own mind, so it only gets Yu laid at specified times, and he has not had to use it all the time.
Hentai beginners should not overlook this well-crafted work. In hentai terms, the male protagonist is not obnoxious and is not a jerk; he is pretty charming. Overall, this is a decent watch featuring good artwork, and hentai is worth revisiting.
7. Kawaii Wake ga Nai
Written By: Tsukasa Fushimi

Adapted from: oreo

Episodes: 12
Kirino Kousaka appears to be the ideal student, with similarly appealing appearances. Despite her flawless grades, she works as a fashion model to support herself and her closest friend, Ayase Aragaki, who despises liars and all things otaku. Ayase is unaware that Kirino is hiding a deep, ingrained secret that will soon be disclosed.
Kirino's absolutely normal brother, Kyousuke, came across an erotic game that belonged to none other than her supposedly flawless younger sister. Kirino resolves to cage her brother, concerned about her reputation, while simultaneously introducing him to eroge and anime.
Through Kirino, Kyousuke meets the gothic lolita Ruri Gokou as well as the nerdy otaku Saori Makishima, kicking off a completely new lifestyle. On the other hand, his younger sister's secret existence becomes increasingly difficult for him to keep concealed as he grows more involved.
Kawaii Wake Ga Nai is not like previous anime on brother-sister relationships. This narrative is given from the perspective of the brother. He's the perfect brother.
He behaves, responds, reacts, and demonstrates his affection for his sister naturally, as any guy should. It's also lovely to see her look to her brother for aid and learn to respect him.
8. No Game, No Life
Written By: Ishizuka, Atsuko

Adapted From: No game No Life Manga

Episodes: 12
Sora and Shiro, two NEET brothers who live alone, are behind the internet gaming alias "Blank."
They consider life to be anything but a game, but as they get an e-mail inviting them to a chess game, everything changes: they enter a heavenly realm and meet Tet, the Lord of the Games.
Sora & Shiro are welcome to Disboard, in which all types of conflict—from little squabbles to the destiny of whole countries—are addressed via high-stakes games rather than combat. It operates by forcing each side to gamble something equivalent in value to some other party.
9. Hitsugi No Chaika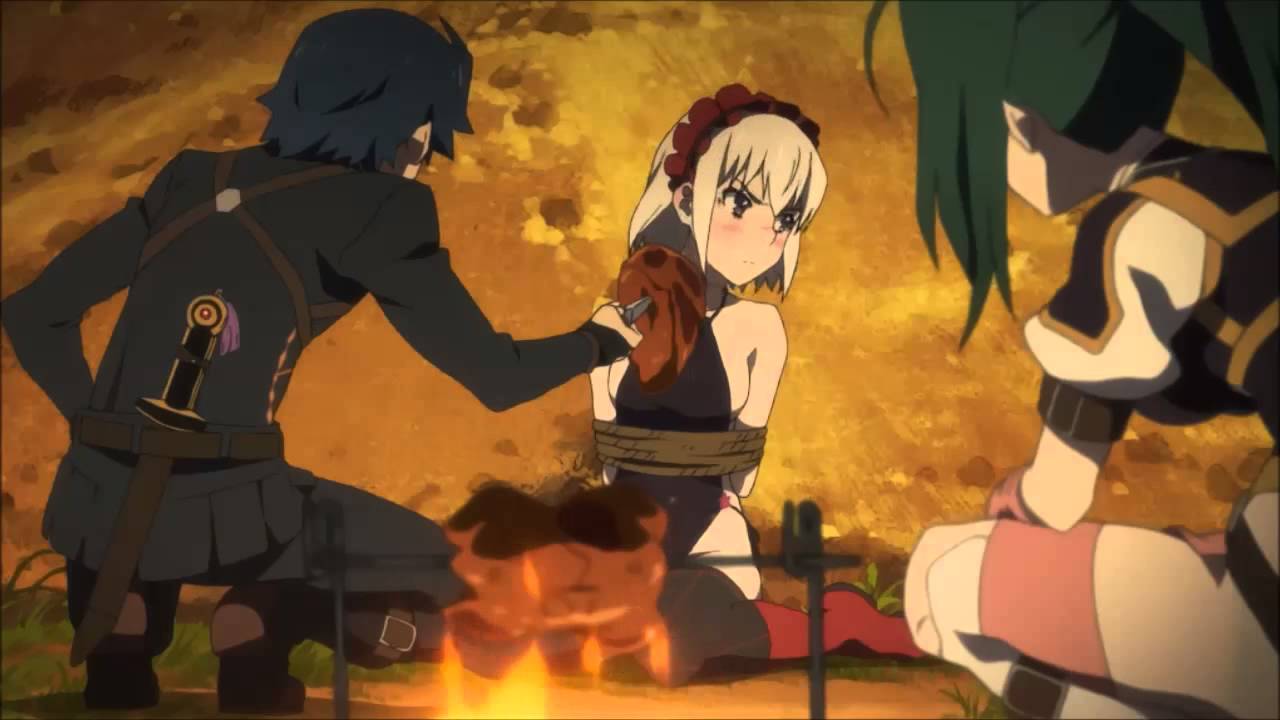 Written By: Souichi Masui

Adapted From: Hitsugi no Chaika

Episodes: 12
For 500 years, Arthur Gaz, the Taboo Emperor, controlled the Gaz Empire with an iron grip and subjected his subjects to terrible experiments.
Finally, strong soldiers known as the Eight Heroes overcame him in a fight for the capital five years ago, ending his dominion. With his demise, the 300-year conflict between the Gaz Empire and the union of six nations came to a conclusion.
Former war saboteur Tooru Acura is having difficulties transitioning to the peaceful world since he has no employment that requires him to use his combat talents. So when he encounters a white-haired mage named Chaika Trabant, he sees an opportunity.
While carrying a coffin upon her back, she employs Tooru and his adopted sister Akari to look for her father's dispersed remains.
10. Citrus
Written By : Takayuki Nagatani

Adapted From: Citrus

Episodes: 12
Yuzu Aihara's mother remarried throughout her sophomore year in high school, forcing her to change schools. Yuzu, a trendy socialite, uses this uncomfortable occasion as a chance to meet new folks, fall madly in love, and eventually kiss.
Unfortunately, Yuzu's aspirations and style do not fit in at her new all-girls school, which is full of submissive shut-ins & exceeding expectations grade skippers. However, Mei Aihara, the attractive and formidable student council president, quickly notices her and begins sensually stroking Yuzu's physique in order to take her phone.
Yuzu finds a surprising fact when she returns home fatigued from her first day-Mei is her new step-sister! While Yuzu first attempts to befriend Mei, the cold shoulder pattern pushes Yuzu to back down.
11. Nee, Chanto Shiyou Yo!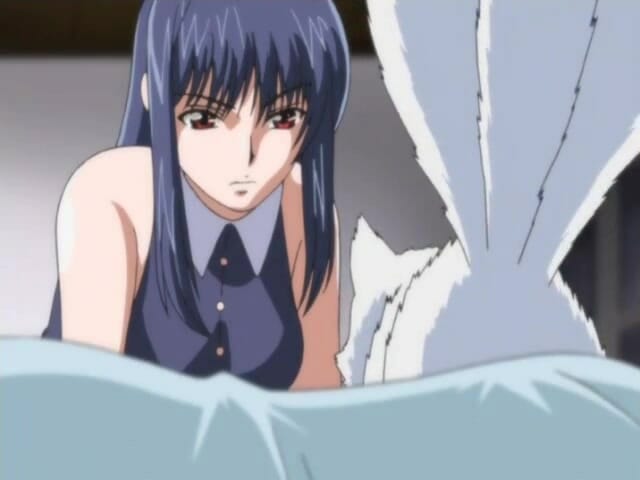 Written By: Sanbou Shironeko

Adapted From: Ni Chanto Shiyou Yo!

Episodes: 16
After his parents died, Kuuya was fostered by the Hiiragi family. He was the sole guy in a family with six elder sisters. When he fell madly in love with his sister Kaname, his father was concerned about what may happen and sent Kuya to a second cousin.
Kuya has apparently chosen to return & make a visit to the sisters, who are overjoyed to see him – or, at least, the majority of them are.
The narrative and the characters will keep you interested throughout the five episodes. All of the female characters have different personalities and duties, and they are all visually appealing. Among the female characters, it's difficult not to discover a girl you like.
12. Saikin, Imouto no Yousu ga Chotto Okashiinda ga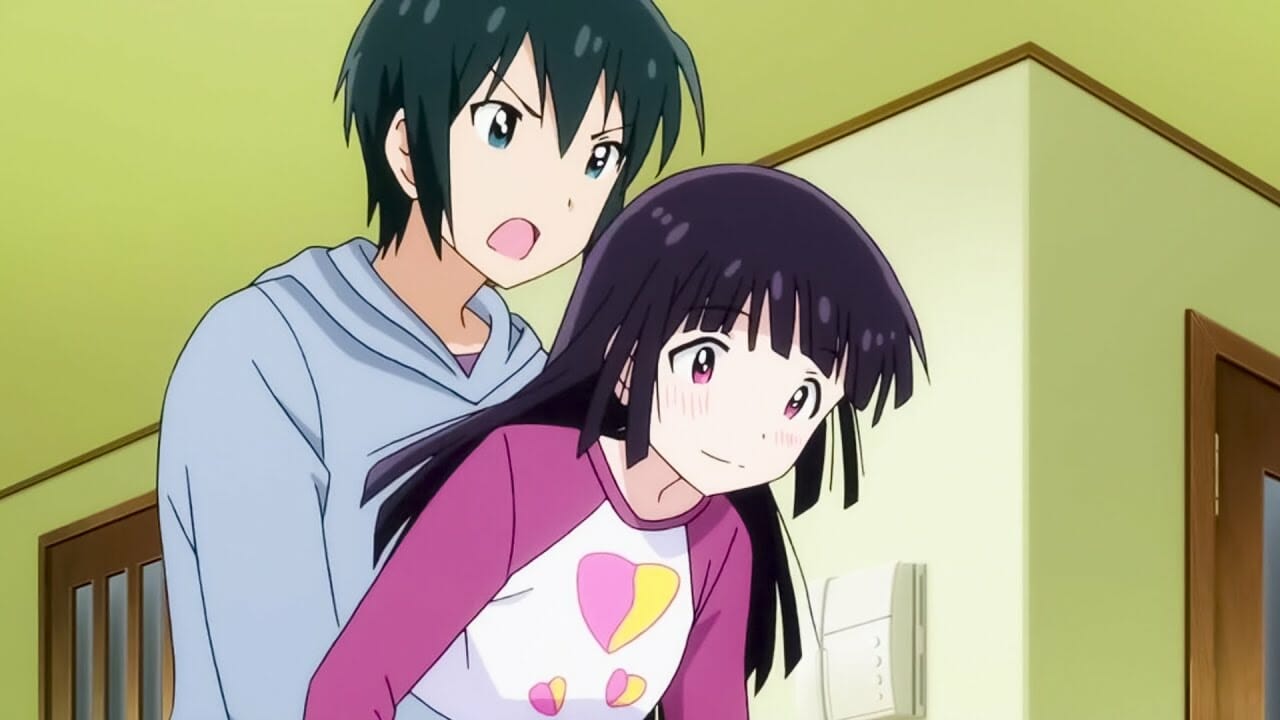 Written By: Tetsurou Satomi

Adapted From: Saikin, Imouto no Yousu ga Chotto Okashiinda ga

Episodes: 12
The center of this anime is a newly formed family. Mr. and Mrs. Kanzaki bring their teenage boy and sister with them when they marry. However, Mitsuki Kanzaki, a high school student, is not happy.
She is hesitant to embrace her stepfather and stepbrother because of a history of missing and violent father figures.
When Mitsuki is taken to the hospital following an accident, she discovers that she has been inhabited by the ghost of Hiyori Kotobuki, a girl of similar age who formerly loved Yuuya. Hiyori cannot move on to the last prize because of her forbidden love for Yuuya. Thus she must do it in Mitsuki's flesh!
13. Bloods: Inraku no Ketsuzoku 2
Written By : Hikaru Kinohara

Adapted From: Bloods Inraku no Ketsuzoku 2

Episodes: 2
It is stated that individuals of the Sagimiya family are doomed to feel sexually excited when they are in the presence of another descendant. Misaki & her twin, Shun, have both pledged to reject the pull of their bloodline and are sickened by it.
When Shun loses his temper, he seeks help from his elder sister, Kagu. Upon figuring it out, Misaki, too, loses her resolution and goes in search of Shun.
Excellent plot, art, sound, and enjoyment; beautiful hentai centered on a love triangle, in which you will undoubtedly develop feelings for the female protagonists by the conclusion.
14. Boku wa Imouto ni Koi wo Suru
Written By: Yukiyo Teramoto

Adapted From: Boku wa Imouto ni Koi Wo Suru

Episodes: 1
Yori and his twin sister Iku were particularly close as children. On the other hand, Yori has grown harsher towards Iku and is usually keen to avoid her. This perplexed Iku.
The fact is that Yori is in love with Iku, and their forbidden romance is causing her insomnia because they share a room with bunk beds.
Yori attempted to alleviate his overwhelming love for Iku by sleeping with Iku's best buddy. He even applied to a private school in another city to keep him away from Iku. However, when Iku began talking about having a partner and hooking up, Yori broke his determination to keep his feelings hidden. Yori now desires his younger sister and admits.
15. Papa Love: Papa to Icha Ero Shitai Musume-tachi to Hitotsu Yane no Shita de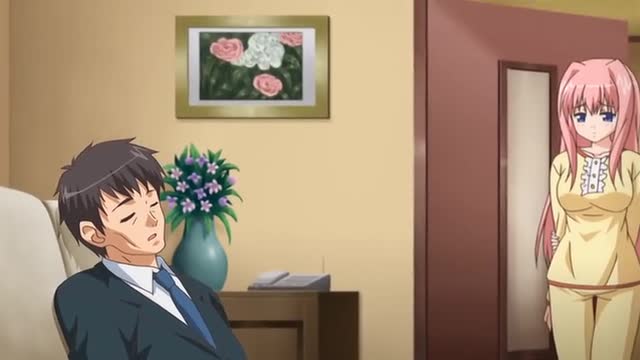 Written By: Blue Gale

Adapted From: Papa Love: Papa to Icha Ero Shitai Musume-Tachi to Hitotsu Yane no Shita de

Episodes: 2
Haruki, the father of the Kizaki family's four girls, strives to give the finest upbringing imaginable for them, but when his wife abandons them following an incident, he is severely devastated.
In this incest anime, Ayame, his daughter, notices him touching Hyouka's underwear to satiate his desires. She devises a plan to assist her father in overcoming these desires. What if she could take just on the role of her mom and assist him in releasing his urges?
It's both stupid and amazing. Seeing her father in pain brings out a loving side in Ayame, but it requires some contemplation for her to devise a strategy.
16. Akaneiro ni Somaru Saka
Written By: Kentarou Suzuki

Adapted From: Akaneiro ni Somaru Saka

Episodes: 12
Yuuhi Katagiri is not your normal girl; she is the Katagiri family's adored daughter. She is often kept under constant surveillance, but one night she heads home by her. When a gang of lads begins harassing her, the situation quickly escalates.
Junichi Nagase meets Yuuhi while heading home from the grocery shop and rushes to her rescue. Unfortunately, the guys identified Junichi as the infamous "Geno Killer" and fled. Yuuhi thanks Junichi, and when she asks his name, he waves and walks away. He immediately regrets appearing cold in front of the gorgeous girl and wishes he had inquired her name.
17. OniAi
Written By : Shigeru Saitou

Adapted From: Oniichan dakedo Ai sae Areba Kankeinai yo me!

Episodes: 12
After their parents died, Akito & Akiko Himenokouji resided with different families for six years. Finally, they've reconnected and are starting to live together. Despite Akiko's romantic desires for his brother, Akito regards her as nothing more than a younger sister.
When three additional girls-Anastasia, Nasuhara, Arashi Nikaidou, and Ginbei Haruomi Sawatari-move into the flat, Akiko's hopes of living alone with her brother evaporate.
Furthermore, these females all like Akito in some fashion, making it much harder for Akiko to have her brother's full attention. The females fight over who will look after Akito in this incest anime, demonstrating eroticism this might be too much for a regular guy to endure.
18. Kanojo x Kanojo x Kanojo: Sanshimai to no DokiDoki Kyoudou
Written By: Kousuke Murayama

Adapted From : Kanojo x Kanojo x Kanojo: Sanshimai to no DokiDoki Kyoudou Hentai

Episodes : 3
Haruomi Shiki's peaceful existence on a tiny island was disrupted when a volcano destroyed his home. During a visit to a cousin, he meets the attractive sisters Natsumi, Akina, & Mafuyu Orifushi, to those he is instantly drawn.
Natsumi acquired the family's ice cream company, MinMin, after her father passed away. MinMin always sweeps the yearly competition amongst their district's ice cream shops. 101, however, is a local ice cream store.
They may compete with MinMin if they open next year in the district. Furthermore, MinMin's ice cream quality declined dramatically after their father's death. How would they surmount such a disadvantage?
19. Koi Kaze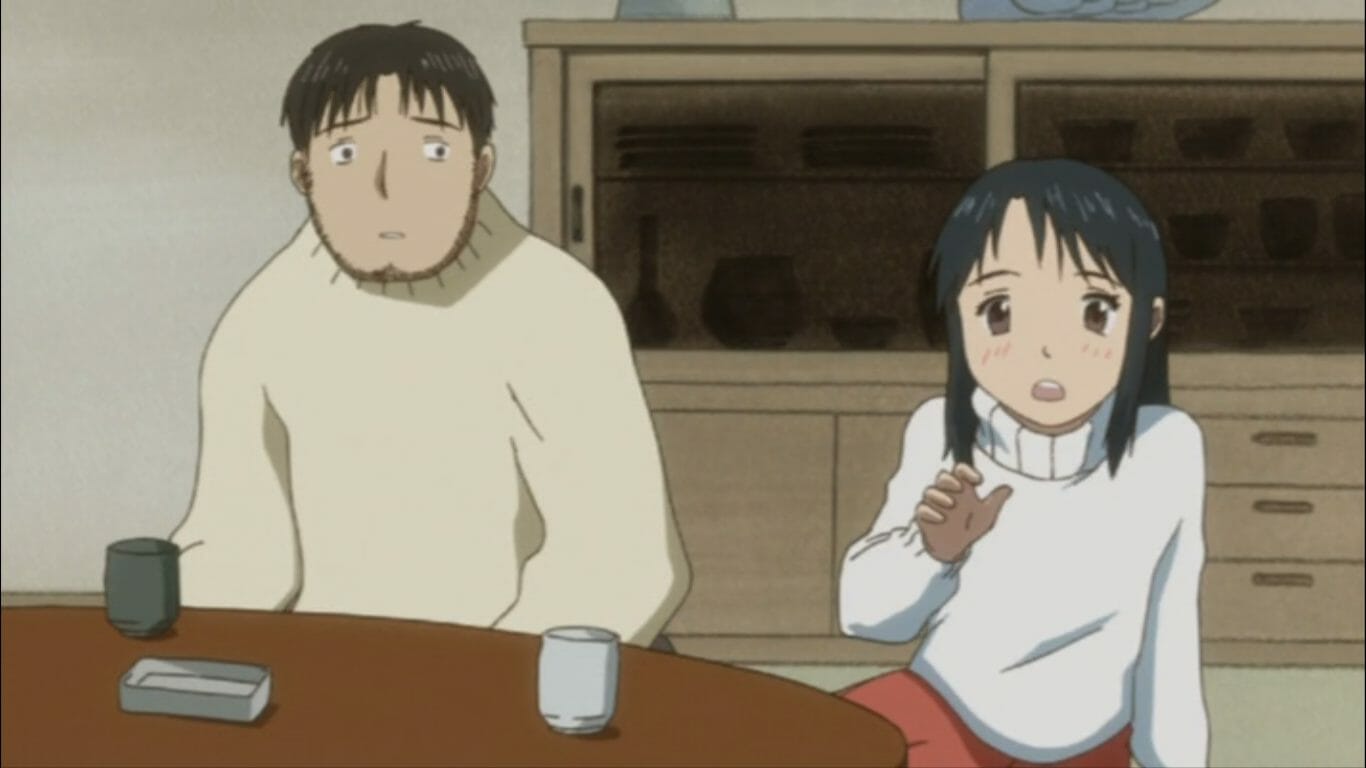 Written By : Takahiro Oomori

Adapted From: Koi Kaze

Episodes: 13
Saeki Koushirou works as a wedding coordinator, but his personal life is a disaster. Because of his upbringing, he finds it difficult to dedicate himself totally to love. He is the kid of a divorced couple who lives with his father. He has a mom and a sister, but he hasn't seen them in years.
When Koushirou's fiancée dumps him, a fortuitous encounter with just a female high school student upsets his serenity. It ignites new sensations in him—but he also discovers that the girl is his sister, who will live with him and his father. Nonetheless, Koushirou's soul was full of emotions.
Koi Kaze isn't a loud or action-packed anime, it's a normal sibling love anime, yet it never becomes boring. As the tale progresses, the audience will sympathize with the two main characters, even though they are not ideal.
The fact that the source material is so contentious heightens the importance of the characters, and fortunately for Koi Kaze, there are two terrific protagonists.
A brother and sister are falling in love and can't stop themselves. It's tough, even terrible, to see the one of the best incest anime, but it makes you question what's right and wrong.
20. Aki Sora
Written By: Takeo Takahashi

Adapted From: Aki Sora

Episodes: 1
It isn't easy to envision a brother and sister as close as Aki and Sora Aoi. However, as he reaches high school, Sora learns he has greater affection for his older sister.
While Nami is ignorant of Sora's affair, she tries to persuade her closest friend to date him. Name, unknowing to any of them, carries her own intense and jealous passion.
The Aki-Sora romance is undoubtedly a love story, and whose love would be returned? And whose love has yet to be returned?
Will Aki and Sora's feelings push them apart, or will romance enhance their bond? Aki-Sora is incredibly pleasant since it is not your typical romance anime about a shy girl yearning for a popular male, but rather a taboo-like narrative about a brother and sister who really are actually in love.
You must watch Aki-Sora if you wish to get away from usual romance storylines and seek something a little more fascinating. Aki-Sora is without a doubt the apex of one-Chan animation.