Kidnappings are frequently shown in films due to the peculiar mood they create. An initial sense of suspense and empathy can be felt even before you know the main characters.
However, when someone's body and freedom of movement are completely taken away, kidnapping is a heinous crime that should never be tolerated. As a result, even though it has the stamp of legitimacy, incarceration involves the unlawful kidnapping and prolonged torture of a victim.
These kidnapping movies can also be considered top hostage and viewed on Hulu, YouTube, or Amazon Prime. Many of these films are based on genuine stories of kidnapping. On our list of the best kidnapping movies on Netflix, you'll find everything from a documentary to a sci-fi thriller.
20. Fargo (1996)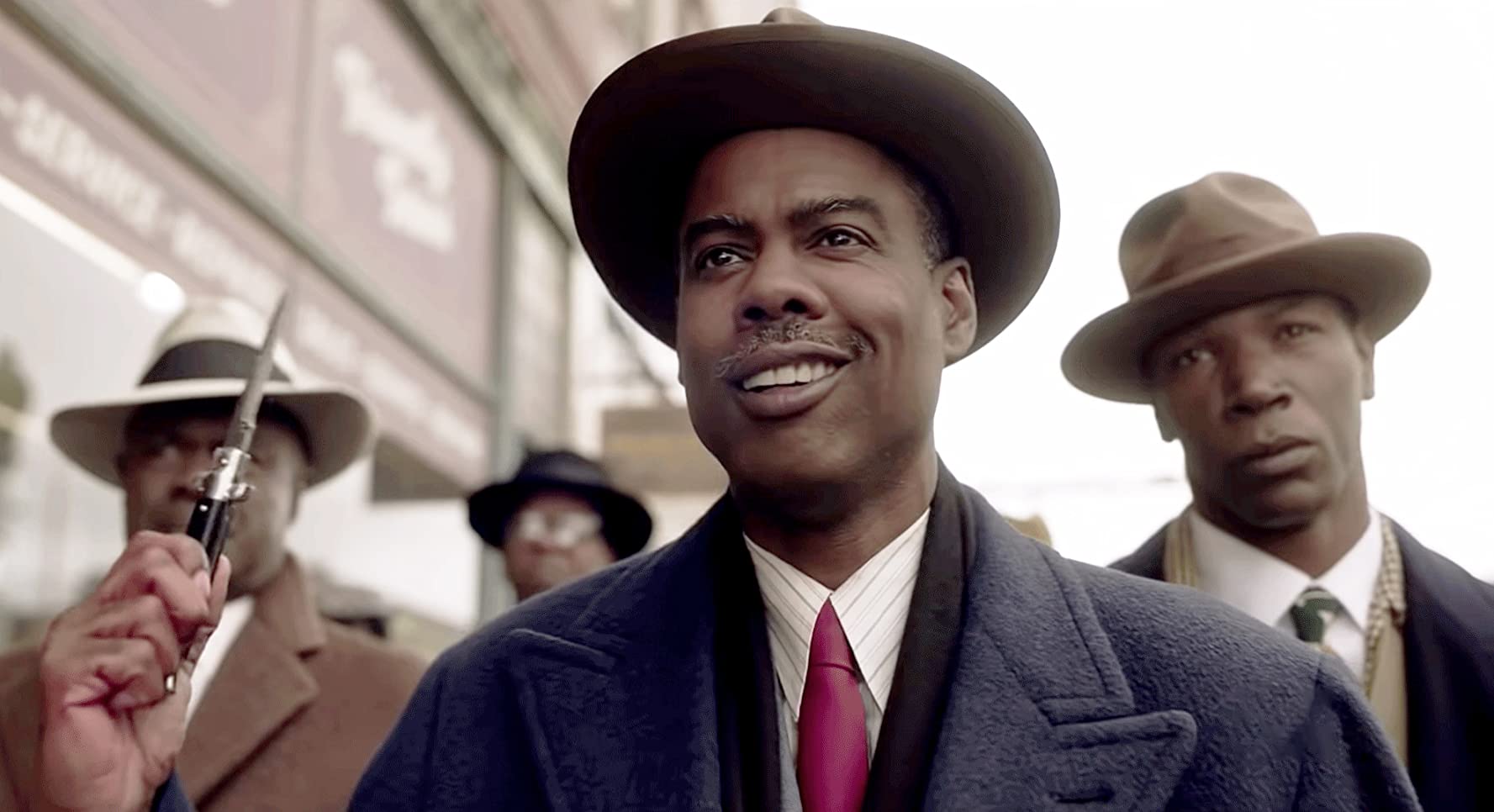 Director: Joel Coen; Ethan Coen

Writers: Ethan CoenJoel Coen

Cast: William H. Macy; Frances McDormand; Steve Buscemi

IMDb Ratings: 8.1

Rotten Tomatoes:

Streaming Platform: Prime Video
Despite Joel and Ethan Coen's inept kidnapping storyline in Fargo winning Best Picture and Best Original Screenplay at the 1997 Academy Awards, the film remains one of the all-time greats.
A state policeman is killed with the ransom money intended to free his wife, and the thugs' scheme goes awry. It is the best kidnapping movies of all time.
19. Commando (1985)
Director: Mark L. Leste

Writers: Jeph Loeb(story), Matthew Weisman(story), Steven E. de Souza(story) (screenplay)

Cast: Arnold Schwarzenegger; Rae Dawn Chong; Dan Hedaya

IMDb Ratings: 6.7

Rotten Tomatoes: 67%

Streaming Platform: Prime Video
As retired United States Army Elite Forces Colonel John Matrix, played by Arnold Schwarzenegger, discovers that a mysterious mercenary outfit has assassinated every member of his former special squad.
One of the movies of Kidnapping includes "Commando "in which the same team also successfully breaks into Matrix's isolated mountain residence and steals his young daughter Jenny. However, Matrix accidentally becomes a kidnapper while attempting to save Jenny from her captors.
18. Misery(1990)
Director: Rob Reiner

Writers: Stephen King(novel "Misery"), William Goldman(screenplay)

Cast: 

James Caan; Kathy Bates; Richard Farnsworth; Frances Sternhagen; Lauren Bacall; Graham Jarvis; Jerry Potter

IMDb Ratings: 7.8

Rotten Tomatoes:

Streaming Platform: Prime Video
When a famous novelist (James Caan) is found unconscious in a snowdrift, a fan-obsessed Kathy Bates wins an Oscar for her performance as the nurse who tends to him until she realizes he has killed off her favorite fictional character.
Then, she "hobbles" him by breaking his ankles while he lies helpless in bed in one of the most harrowing moments in Hollywood history. Years after the release of Stephen King's novel, he revealed that his inspiration for the book came from his battles with drug addiction.
17. The Silence of the lambs(1991)
Director: Jonathan DemmeWriters

Writer: Thomas Harris(based on the novel by)Ted Tally(screenplay by)

Cast: 

Jodie Foster; Anthony Hopkins; Lawrence A. Bonney

IMDb Ratings: 8.6

Rotten Tomatoes:

Streaming Platform: Prime Video
This is one of the best thrillers ever made, and it swept the Academy Awards, earning every one of its Oscars and perhaps a few extras in the process. It's all about catching Buffalo Bill, the serial killer who abducted and murdered the US senator's daughter.
But, unfortunately, while it features excellent performances from Anthony Hopkins and Jodie Foster, it also veers dangerously close to being a pure horror film.
16. Good Morning, Night (2003)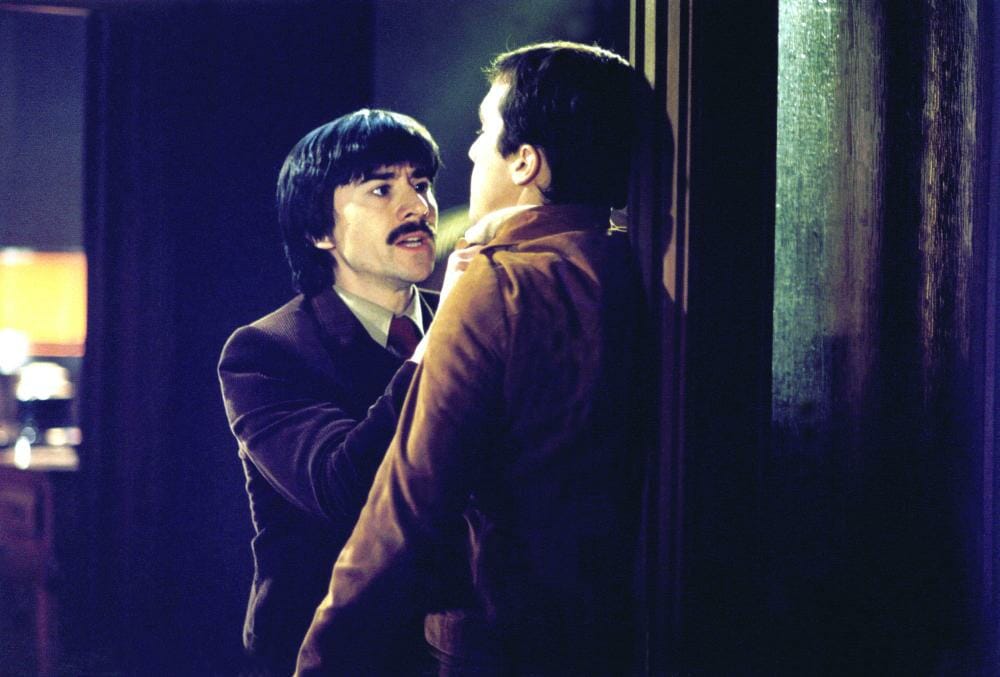 Director: Marco Bellocchio

Writers:

Cast: Maya Sansa; Luigi Lo Cascio; Roberto Herlitzka

IMDb Ratings: 7.1

Streaming Platform: Not Available
Released in Italy as Buongiorno, note, this film is based on a true story: The "Aldo Morro Affair," in which the Red Brigades kidnapped former Italian Prime Minister Aldo Moro and held him hostage for ransom in the early 1950s.
When a female member of the Red Brigade comes to terms with the fact that she has allowed her ideological fervor to sweep her up into an evil murder plan, the film's tension is centered around her struggle with her conscience.
15. Man on Fire (2004)
Director: Tony Scott

Writers: A.J. Quinnell(novel), Brian Helgeland(screenplay

Cast: Denzel Washington; Christopher Walken; Dakota Fanning

IMDb Ratings: 7.7

Rotten Tomatoes: 39%

Streaming Platform: Prime Video
A young girl, the daughter of a wealthy businessman, is hired in Mexico City by Denzel Washington's character, Creasy, an alcoholic, down-on-his-luck ex-CIA operative. He grows fond of the girl, but when she is abducted, all morality evaporates, and he embarks on a journey of vengeance.
14. Gone Baby Gone(2007)
Director: Ben Affleck

Cast: Morgan Freeman; Ed Harris; Casey Affleck

IMDb Ratings: 7.6

Streaming Platform: Prime Video
Casey Affleck plays Boston working-class private investigator Patrick Kenzie in Ben Affleck's adaptation of Dennis Lehane's book Gone Baby Gone. Kenzie takes on a case involving a kidnapped girl.
The movie is a great crime thriller that also offers a tense study of morals in contemporary society. In addition to being poignant, moving, and resonant, "Gone Baby Gone" is also hard-hitting.
13. Taken (2008)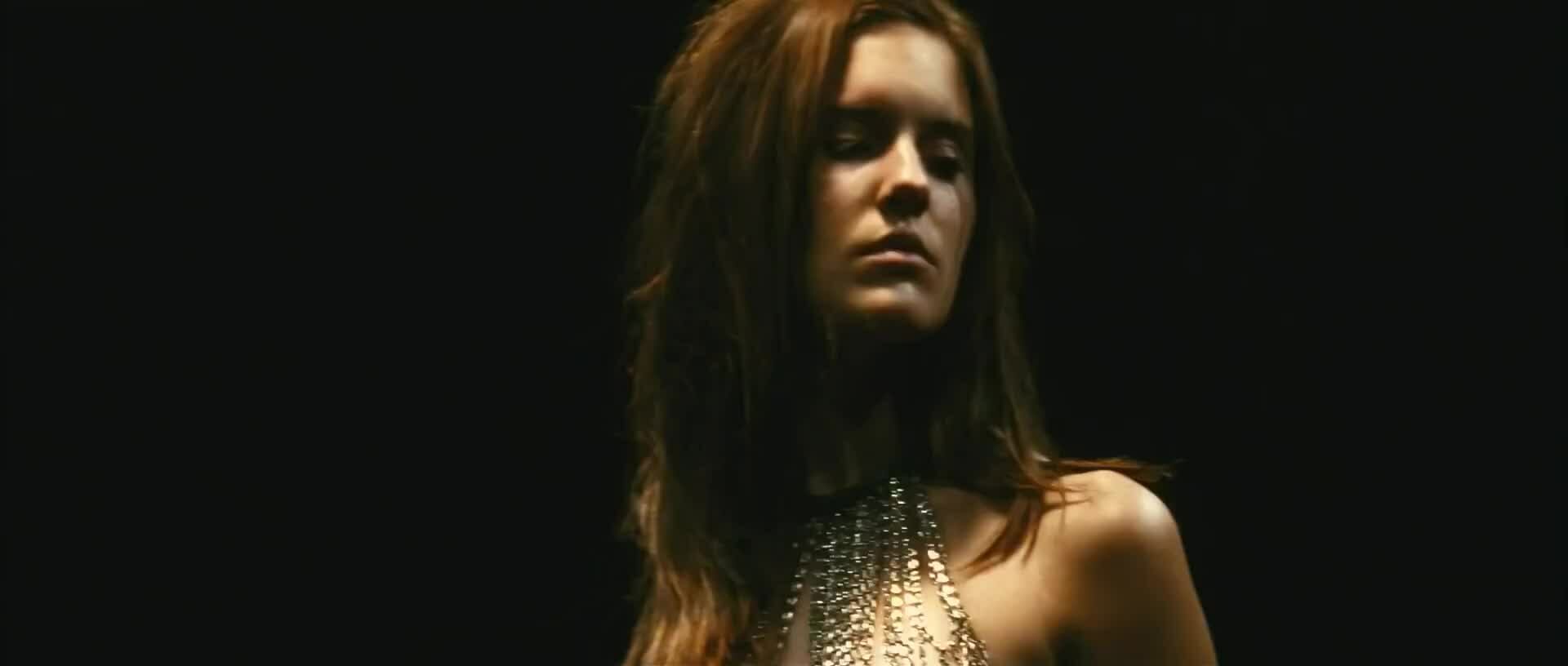 Director: Pierre Morel

Cast: Liam Neeson; Maggie Grace; Famke Janssen

IMDb Ratings: 7.8

Streaming Platform: Prime Video And Hulu
Taken is a must-watch as a kidnapping thriller that generated two sequels and cemented Liam Neeson as the go-to vengeful action star.
To get revenge on his estranged adolescent daughter Kim (Maggie Grace), ex-CIA agent Brian Mills (Neeson) embarks on a harrowing European tour, where he aggressively shows his unique set of talents gained from the CIA. Despite the lack of originality, the subgenre's execution and Neeson's performance make it a contender.
12. Captain Phillips (2013)
Director: Paul Greengrass

Cast: Tom Hanks; Barkhad Abdi; Barkhad Abdirahman

IMDb Ratings: 7.8

Streaming Platform: Prime Video
One could contend that it is a hijacking tale. That is the case. But when the pirates take Captain Philips prisoner and kidnap him, the narrative turns into a kidnapping story.
"Captain Phillips")never loses the audience's attention under the direction of Paul Greengrass, a filmmaker who is perfectly aware that credible crisis stories entail competing interests and passions (see "United 93," possibly the best hostage film ever made).
11. The Frozen Ground(2013)
Director: Scott Walker

Cast: Nicolas Cage; Vanessa Hudgens; John Cusack

IMDb Ratings: 6.4

Streaming Platform: Netflix and Prime Video
Serial killer Robert Hansen (John Cusack) abducts, tortures, and sexually assaults women before killing them. Sgt. Jack Holcombe (Nicolas Cage), an Alaskan Trooper, suspects Hansen but lacks evidence to prosecute him. The teenage prostitute Cindy Paulson (Vanessa Hudgens) is one of the survivors who is now forced to confront the terror of testifying against her former employer.
An Alaskan serial murderer raped and murdered countless women, but the precise number of victims remains unknown because many of their bodies have never been found. As a quiet baker who mostly kept to himself, he was well-liked in this role as a married man with children. As a result, he remained undetected for many years.
10. Olympus Has Fallen (2013)
Director: Antoine Fuqua

Cast: Gerard Butler; Aaron Eckhart; Morgan Freeman

IMDb Ratings: 6.5

Streaming Platform: Netflix, Prime Video
After being forced to negotiate with North Korean terrorists over the kidnapping of President Obama, Secret Service agent Mike Banning (Gerard Butler) is detained in the White House.
For lengthy sections, the film is "quite stupidly enjoyable—or at least entertainingly ridiculous—until one realizes that this will play as less than pure farce in many parts of the country."
9. Secuestro (2016) [Also released as 'Boy Missing']
Director: 

Mar Targarona

Cast: 

Blanca Portillo; Antonio Dechent;Vicente Romero

IMDb Ratings: 6.4

Streaming Platform: Prime Video
Spanish drama "Boy Missing," about a mother's search for her kidnapped son, is called "Secuestro." The film's premise isn't groundbreaking, but its execution is what sets it different from the rest of the horror films out there. Oriol Paulo has crafted a suspenseful thriller with a few surprising turns
. There are outstanding performances and imaginative directing choices in this absorbing action thriller. Don't let the subtitles scare you away; give it a try.
8. All The Money in the World (2017)
Director: Ridley Scott

Cast: 

Michelle Williams; Christopher Plummer; Mark Wahlberg

IMDb Ratings: 6.8

Streaming Platform: Prime Video
A large part of the story revolves around the kidnapped boy's mother, Gail (Michelle Williams), who does everything she can to convince her father, Getty, to pay the ransom. In spite of being the world's richest man at the time, Getty is unwilling to part with any of his own money, but as time passes, he learns to understand the value of sparing his much-loved grandson from certain death.
7. The Most Hated Woman in America (2017)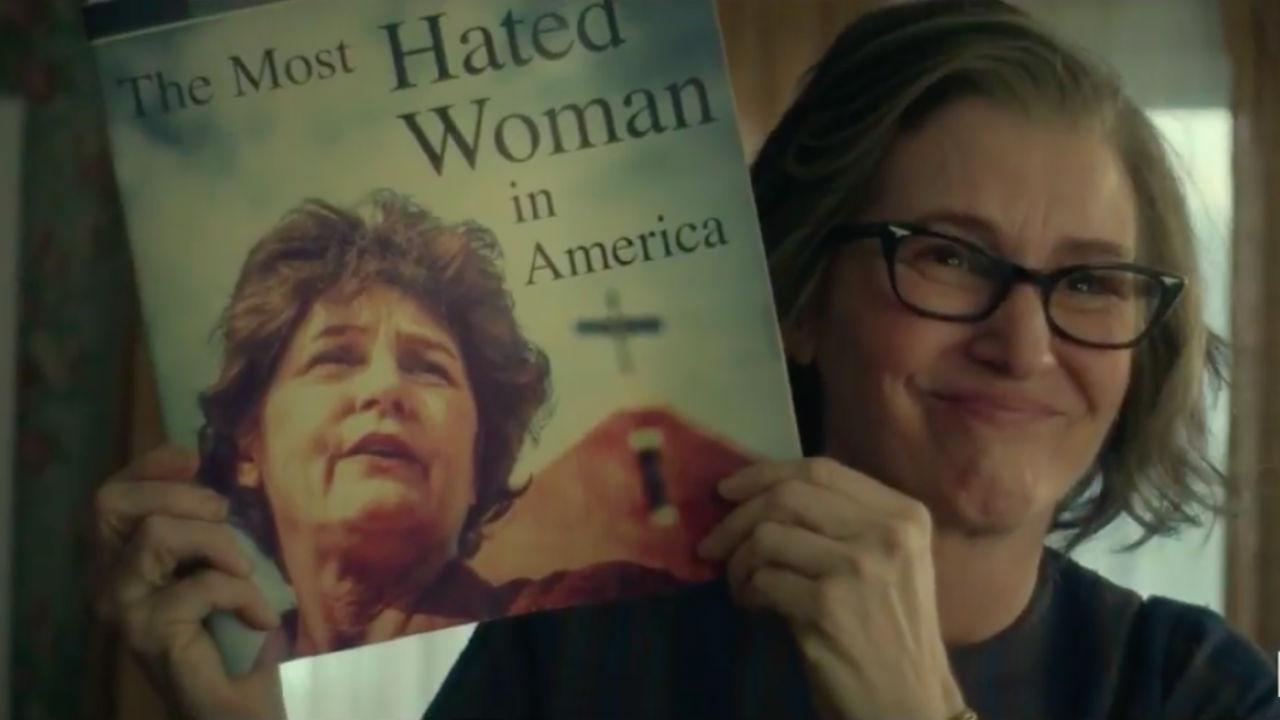 Director: Tommy O' Haver

Cast: 

Melissa Leo; Brandon Mychal Smith; Juno Temple

IMDb Ratings: 6.1

Streaming Platform: Netflix
This story is based on Madalyn Murray O'Hair's final days as a talk show host and a proponent of freedom of religion and conscience.
Two children she had not married enraged her pious Christian parents. She started her movement after her son was forced to recite the Lord's Prayer in school, which prompted her to launch a campaign to ban prayer from schools entirely. Consequently, the Supreme Court declared that schools could not require students to pray.
She was dubbed "America's Most Hated Woman" when she started making money as an anti-religious campaigner and founded the American Atheists. No one took Madalyn's (Melissa Leo) kidnapping seriously since she had previously orchestrated publicity stunts.
6. Forgotten (2017)
Director: 

Hang-jun Jang

Cast: 

Kang Ha-neul; Yeon Je Hyung; Mu-Yeol Kim

IMDb Ratings: 7.4

Streaming Platform: Netflix
'Forgotten,' one of the most intriguing films on this list, depicts the story of Jin-Seok, a young guy who sets out to find out what happened to his brother. There were 19 days when Yoo-brother Seok was kidnapped and then abruptly liberated.
Since Seok has no memories of those days, the Yoo family will never know what happened to him. In the course of a few days, Jin-Seok begins to have doubts about the truthfulness of his brother and his family.
Finally, Jin-Seok goes to the police station to report that he has been kidnapped by strangers and is in danger of dying. Afterward, the film began.
5. Tau (2018)
Director: 

Federico D'Alessandro

Cast: 

Maika Monroe; Ed Skrein; Gary Oldman

IMDb Ratings: 5.8

Streaming Platform: Netflix
An artificial intelligence named Tau is the central character in the science fiction thriller "Tau" (Gary Oldman). An implanted gadget is found in Julia's (Maika Monroeneck ) back after she is kidnapped. In this kidnapping movie she is trying to escape,  demolishes the adjoining lab and the cell she was imprisoned in.
Unfortunately, her captor, Alex (Ed Skrein), wants her alive because the destruction of his facility has hampered his research. Throughout her confinement, she develops a friendship with Tau, who gives her information about the house and Alex's experiments in exchange for details about the outside world.
4. Apostle (2018)
Director: 

Gareth Evans

Cast: 

Dan Stevens; Richard Elfyn; Paul Higgins

IMDb Ratings: 6.3

Streaming Platform: Netflix
'Apostle,' one of the best horror films of 2018, tells the story of Thomas Richardson, a man who discovers that his sister has been abducted and is held captive on a remote island by a religious cult. The best kidnapping movie in which the only way Thomas can save his sister from the grips of the cult is for him to infiltrate the island and pretend to be a member of it.
Upon arriving on the island, Thomas is just as shocked by the cult's atrocities as their victims' terrible treatment. But, as a respite from the corruption of the mainland, this island was meant to be a haven from evil.
3. The Kindergarten Teacher (2018)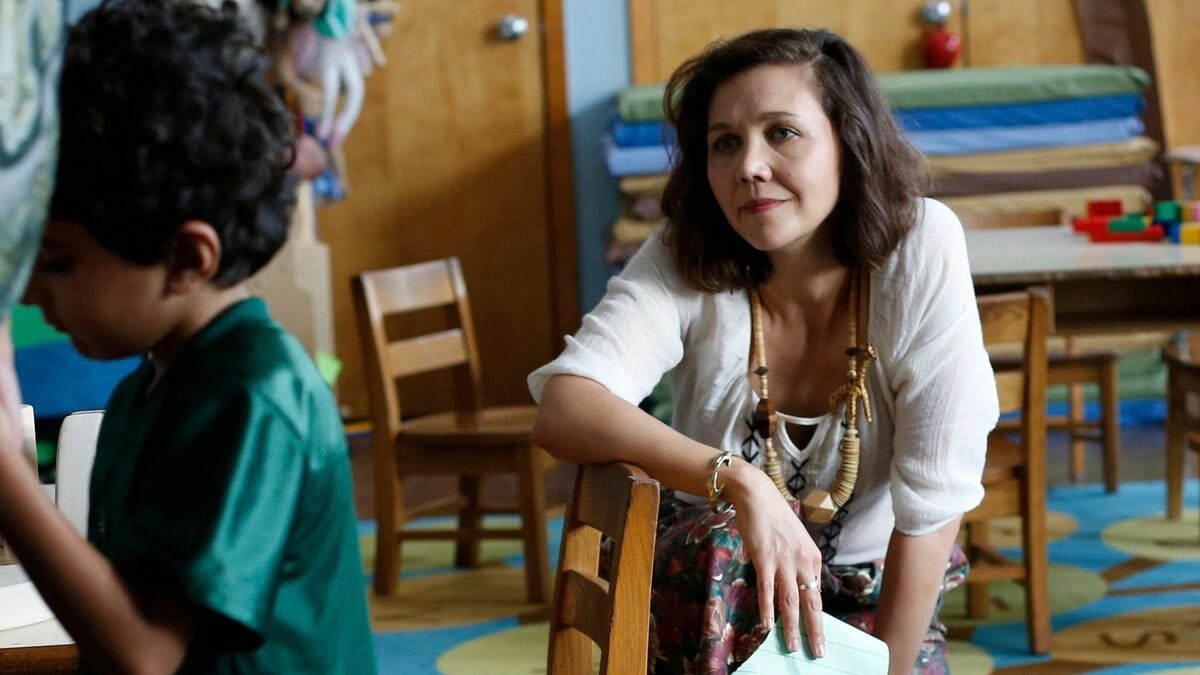 Director: Sara Colongelo

Cast: 

Maggie Gyllenhaal; Gael García Bernal; Ato Blankson-Wood

IMDb Ratings: 6.7

Streaming Platform: Netflix
'The Kindergarten Teacher,' one of the best Netflix original films of 2018, tells the story of Lisa Spinelli, a teacher who falls in love with one of her students when he displays a remarkable talent for writing poetry. Her husband and children are both estranged from Lisa, despite the fact that she is married to them both.
Movie in which kidnapping takes place includes the poetry class she attends is her only respite from her dreary existence. Although she makes an attempt at originality, the teacher nevertheless classifies the majority of her work as "derivative.
"Lisa tells Jimmy's father about Jimmy's incredible lyrical ability at this point in the story. However, Jimmy's father, on the other hand, has no interest in his son's poetic endeavors.
2. Abducted in Plain Sight (2018)
Director: 

Skye Borgman

Cast: Jan Broberg; Mary Ann Broberg; Bob Broberg; Susan Broberg; Pete Welsh; Karen Campbell; Joe Berchtold; Cor Hoffman

IMDb Ratings: 6.8

Streaming Platform: Netflix and Plex
Numerous witnesses to the strange kidnapping and rape of 12-year-old Jan Broberg by their neighbor Robert Berchtold have shared this unnerving narrative. This movie about kidnapping tells the story leaves us feeling irritated and helpless due to how intimately and deeply entwined the criminal was with Jan's family.
Viewers are attracted in large measure by Jan Broberg's own involvement in the documentary. All of this took place before social media, quick communication, and access to knowledge, which explains how a little child and her family could have been brainwashed into accepting and believing something so heinous.
1. Kidnapping Stella (2019)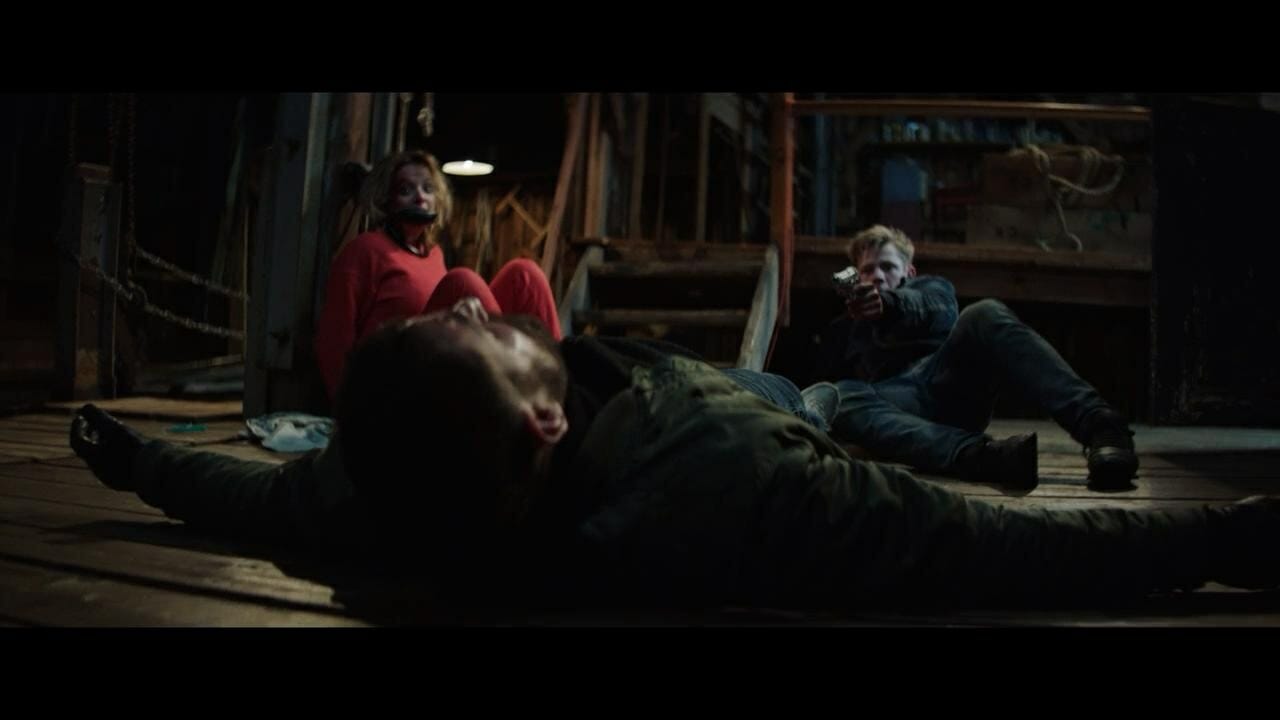 Director: 

Thomas Sieben

Cast: 

Jella Haase, Clemens Schick, Max von der Groeben, Jarrod Pistilli

IMDb Ratings:

 4.9

Streaming Platform: Netflix
One of the best movies is a remake of 2009's "The Disappearance of Alice Creed," Thomas Sieben's German thriller "Kidnapping Stella". As an example of a minimalist film, watch 'Kidnapping Stella,' in which the three major characters-two, criminals named Tom and Vic, as well as the young woman they kidnap-are prominently portrayed.