What inspires a man in life? Often when such questions are asked, we try to look for answers within a single set of answers; it is not the case with inspiration, motivation, or something very meaningful. Let's talk about the best meaningful movie you should know.
Rather, sometimes our answers are deep-rooted or hidden within the depth of a story, films, videos, music, and life's littlest events. Our hunt never ends, but it always gets better. At times, films and popular TV shows become the pathway to provide us with the exact message we could not figure out yet.
Following is a remarkably selected list filled with different themes and genres, but every film focuses on serving that one purpose, which is to serve you with some meaningful message to take away. So, here is a list of 20 Best Meaningful Movies.
20. Soul Surfer (2011)
Director: Sean McNamara
Writer: Sean McNamara, Douglas Schwartz, Michael Berk
Cast: Helen Hunt, AnnaSophia Robb, Lorraine Nicholson, Dennis Quaid, Carrie Underwood, Kevin Sorbo
IMDb Rating: 7/10
Rotten Tomato: Rating 46%
Available Platform: SonyLiv
This is one of the most inspiring stories of a young girl named Bethany, who loves to surf and has been known as a surf champion. After an unfortunate accident, when a wild shark hit her in the middle of the sea. Her surfing journey has to call off as she lost an arm. Soon, with the endless support of her loved ones, family, and friends, she stood again towards her dreams and gained hope again.
19. The Blind Side (2009)
Director: John Lee Hancock
Writer: John Lee Hancock
Cast: Tim McGraw, Sandra Bullock, Quinton Aaron, Kathy Bates
IMDb Rating: 7.6/10
Rotten Tomato: 66%
Available Platform: Netflix
This movie introduces us to an African-American orphan kid named Michael, who is fortunate to find a family. A family supports him in his passion. This Caucasian family not just accepts him as their son but also proves it by letting him reach success. His parents see the full potential in him. After countless struggles and obstacles, his hard work pays off well. One of the must-watch inspiring movies with fine performances.
18. The Bucket List (2007)
Director: Rob Reiner
Writer: Justin Zackham
Cast: Morgan Freeman, Jack Nicholson, Sean Hayes, Rob Morrow
IMDb Rating: 7.4/10
Rotten Tomato: Rating 41%
Available Platform: YouTube, Google Play Movies
This film will inspire you to see death with optimism. Two men with a life-threatening illness soon get to know that they have six months left to live. Their lives have been shaken completely. But, instead of being stuck with hopelessness and sorrow. They decide to write down a bucket list of every single thing that they have not yet done. They create a unique and magical list and bravely live to their full potential without a single regret.
17. Rocky Balboa (2006)
Director: Sylvester Stallone
Writer: Sylvester Stallone
Cast: Burt Young, Sylvester Stallone, Antonio Tarver
IMDb Rating: 7.2/10
Rotten Tomato: Rating 77%
Available Platform: Netflix
At times, a fight can light a person to take revenge against another. This is another inspirational movie. When two fighters, Retire Rocky Balboa and Mason Dixon, meet for a computer simulation of a fight. Though Rocky wins this fight, Dixon is very angry and announces a complete 10-round exhibition bout. This film is one of those most inspiring movies based on a real person's true story.
16. Cast: away (2000)
Director: Robert Zemeckis
Writer: William Broyles Jr.
Cast: Tom Hanks, Nick Searcy, Helen Hunt
IMDb Rating: 7.8/10
Rotten Tomato: 89%
Available Platform: Netflix, Amazon Prime Video
A plane crash is a life-threatening and life-turning event in one's life. In such a situation, as much as it is difficult to survive, those lucky ones who survive are usually stuck in a barren land such as an isolated island. Chuck Nolan could not find any way to escape this situation he had been surrounded with. He has lost inspiration, support, and his dear world.
The only way visible for him to survive is to accept this isolated island as his new home. He must create a new future for himself. For the viewers, it is as painful as a film of self-discovery.
15. Remember The Titans (2000)
Director: Boaz Yakin
Writer: Gregory Allen Howard
Cast: Will Patton, Denzel Washington, Donald Faison, Nicole Ari Parker
IMDb Rating: 7.8/10
Rotten Tomato: Rating 73%
Available Platform: Disney Hotstar+
It is an inspiring story where a man named Herman Boone bravely holds up the task of leading the high school team of students who are set to play for the very first time as a racially- integrated team. His coaching skills are now in full force, for this is an opportunity for him not just to showcase what he is capable of but, along with his team, he is representing the whole team.
The film's foundation is based on a true story. The film brings in front a realistic view of racism, people's shady comments, and how this social issue is not seen as an urgent need to be discussed or is simply neglected.
14. Breaking Away (1979)
Director: Peter Yates
Writer: Steve Tesich
Cast: Dennis Christopher, Daniel Stem, Dennis Quaid, Barbara Barrie, Jackie Earle Haley, Paul Dooley
IMDb Rating: 7.7/10
Rotten Tomato: Rating 95%
Available Platform: Disney Hotstar+
A passionate cyclist named Dave when is seen falling for a student named Katherine. He becomes dedicated to winning her heart. His feelings are pure, but it seems like the winds are not in his favor yet.
Knowing that Katherine has a boyfriend named Rod. He decides to oppose him in a cycling competition. This certainly brings his life on a better and more hopeful road. One of the most inspiring movies filled with unconditional love.
13. Wild (2014)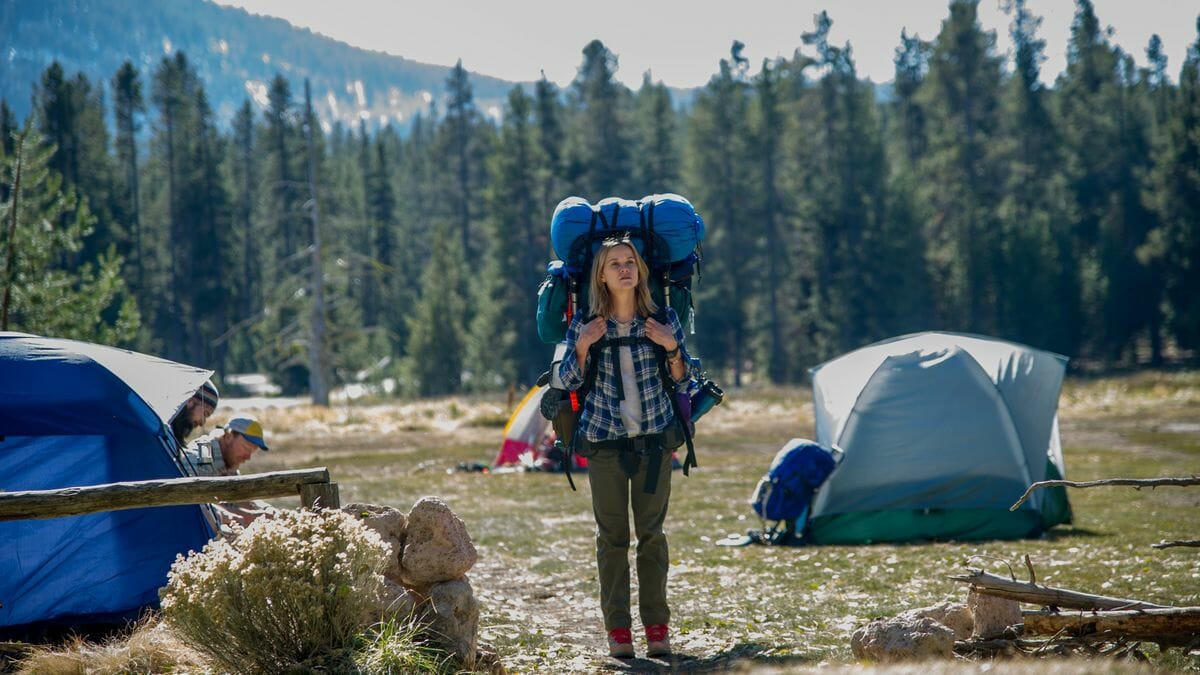 Director: Jean-MarcVallee
Writer: Nick Hornby
Cast: Reese Witherspoon, Laura Dern
IMDb Rating: 7.1/10
Rotten Tomato: Rating 88%
Available Platform: YouTube
This is one of the most inspiring movies in modern times. A recently divorced woman is all set with her bag packed and her wild heart free to experience the unexpected. She steps out into the big and wide world on an adventurous solo trip to the wild.
During this experience, she is introduced to a new, free brave identity of herself; that is, she is on a mission of self-discovery. Watching her transform into something so magical will be fun and highly inspiring.
12. Life of Pi (2012)
Writer: David Magee
Cast: Irrfan Khan, Suraj Sharma, Tabu, Rafe Spall, Adil Hussain, Gerard Depardieu
IMDb Rating: 7.9/10
Rotten Tomato: Rating 86%
Available Platform: Disney Hotstar+, Google Play Movies, YouTube
A beautiful, fictional story that states the absolute survival of a man called Pi Patel. After his parent's unfortunate incident, he is left alone in the middle of the sea. But, soon, he is accompanied by a Bengal Tiger. Though, the initial days and even weeks were life-threatening and dangerous for him to live being the only human survivor.
He must make out away with accepting his present life as well as future days. He must accept and be well acquainted with this tiger to make his survival at ease. One such most inspirational movie with a visual treat to the viewers. You will be amazed throughout the film.
11. To Kill A Mockingbird (1962)
Director: Robert Mulligan
Writer: Horton Foote
Cast: Gregory Peck, Philip Alford, Ruth White, John Megna, Paul Fix, Frank Overton
IMDb Rating: 8.3/10
Rotten Tomato: Rating 93%
Available Platforms: YouTube, Google Play, and Movies
The film is an adaptation of the classic novel of the same title. It has received worldwide accomplishment and acknowledgment both for its novel and its movie. This story follows various aspects to understand it. But, the lens mostly focuses on the little kids who are often indulged in spying on an anonymous neighbor. This isolated man later becomes an integral part of the story.
We also see their father, Atticus Finch, is a lawyer, indulged in a major rape case, fighting a man who has been charged with raping a black woman.
10. Braveheart (1995)
Director: Mel Gibson
Writer: Randall Wallace
Cast: Mel Gibson, Patrick McGoohan, Sophie Marceau, Brendan Gleeson, Catherine McCormack
IMDb Rating: 8.4/10
Rotten Tomato: Rating 78%
Available Platforms: Netflix, Vudu, Google Play
Braveheart is a story of war, not between two nations, but against two individuals. This is the battle between King Edward of England and William Wallace, as support their clans join in to fight from their side. King Edward's actions, that is, the killing of William's bride, too, just a day after their wedding, left him no choice but to take revenge for this brutality.
9. Dead Poets Society
Director: Peter Weir
Writer: Tom Schuman
Cast: Robin Williams, Ethan Hawke, Robert Sean Leonard, Gale Hansen, Josh Charles, Dylan Kussman
IMDb Rating: 8.1/10
Rotten Tomato: Rating 85%
Available Platform: Disney Hotstar+, YouTube, Google Play Movies
This is one of the most inspirational movies that is often recommended to be at the top list of inspiring films to watch. A teacher named John Keatings when enters as a new literary professor with brand new ideologies and an understanding of life. He is all set to help his students to bring out the best in their lives. He touches their souls and not just teaches them literature but the way to live freely.
8. Good Will Hunting (1997)
Director: Gus Van Sant
Writer: Matt Damon, Ben Affleck
Cast: Matt Damon, Robin Williams, Stellan Skarsgard, Ben Affleck, Minnie Driver
IMDb Rating: 8.3/10
Rotten Tomato: Rating 98%
Available Platform: HBO Max, Vudu, Amazon Instant Video
Can it be possible that a genius in one thing lacks dealing with something else on its own? Will Hunting is an excellent and genius mathematician who can doubtlessly solve all of the maths problems. But, when it comes to solving his personal life's emotional issues, he is in serious trouble.
Soon, he finds out his way by taking support from Dr. Sean Maguireto, a well-known psychiatrist; with his help, the hope is to find improvement in his condition.
7. Groundhog Day ( 1993)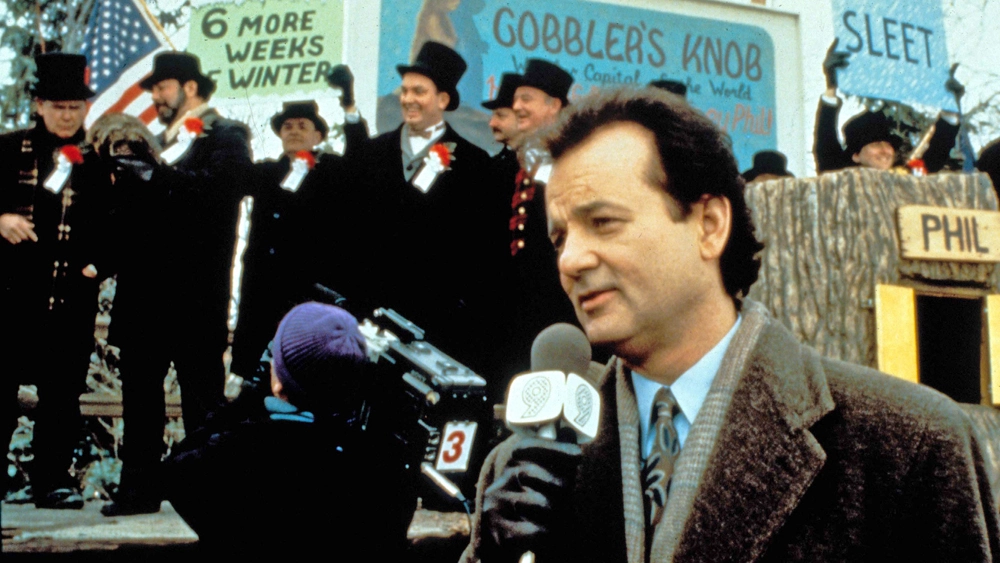 Director: Harold Ramis
Writer: Danny Rubin, Harold Ramis
Cast: Bill Murray, Andie MacDowell, Chris Elliott
IMDb Rating: 8.1/10
Rotten Tomato: Rating 97%
Available Platforms: Hulu, Sling TV, and Starz
Phil is a self-centered man when he is handed over a significant assignment. He heads towards a town named Punxsutawney.
His life completely transforms the moment he realizes that he has been living the same day over and over again. Thus, his struggles are not at peace. He will have to find some way out to rescue himself and escape from here.
6. It's A Wonderful Life (1946)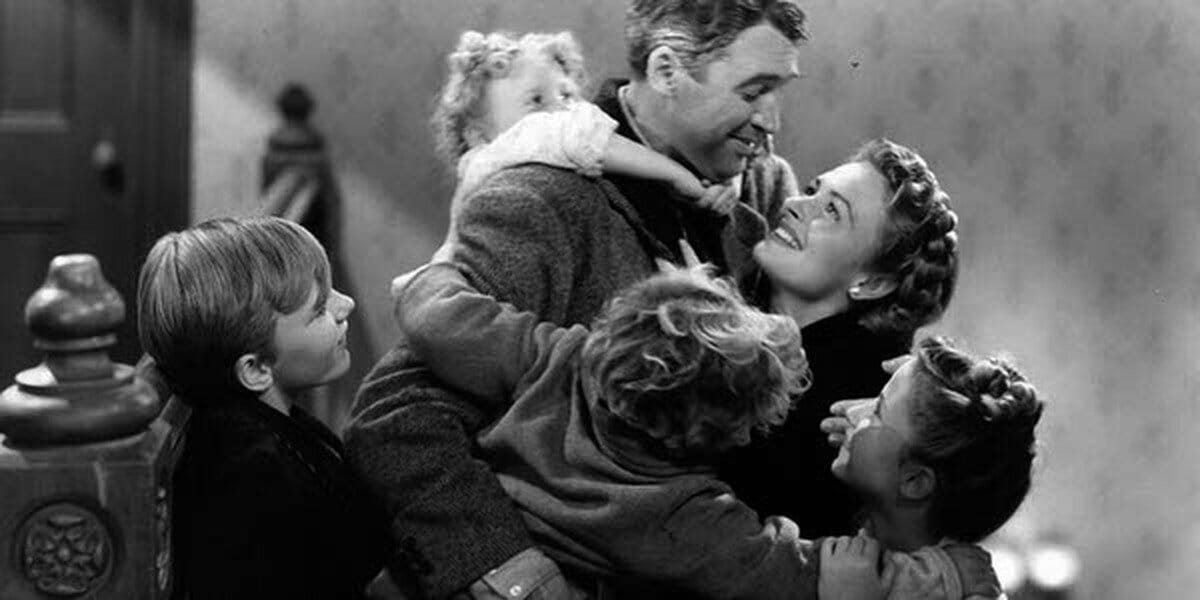 Director: Frank Capra
Writer: Frances Goodrich, Frank Capra, Albert Hackett
Cast: Donna Reed, James Stewart, Thomas Mitchell, Lionel Barrymore, Henry Travers, Ward Bond
IMDb Rating: 8.7/10
Rotten Tomato: Rating 94%
Available Platform: Amazon Prime Video
This is yet another powerful, bold, and beautiful survival story. This is when a frustrated businessman leaves all hope in his life and wishes to kill himself. George Bailey is successful, rich, and brilliant. But, his life drifts apart as he wishes to attempt suicide. Exactly at this moment, when hopes are all lost and at their worst. Clarence, a beautiful Angel, is set out straight from the heavens to Earth to make him realize the very importance of his existence.
5. Forrest Gump (1994)
Director: Robert Zemeckis
Writer: Eric Roth
Cast: Tom Hanks, Gary Sinise, Robin Wright, Mykelti Williamson, Sally Field
IMDb Rating: 8.8/10
Rotten Tomato: Rating 70%
Available Platform: Netflix, Amazon Prime Video, YouTube, Google Play Movies
Forrest Gump is a man whose entire life, ever since childhood, has been a disaster; his innocence and low level of IQ seem to have survived well in this harsh world after all.
Forrest has just one absolute wish in his life, which is to reunite with his childhood beloved Jenny. Also, Forrest has a very significant role played by his supportive mother. He grew with her warm care and within close connection with her. Forrest Gump is doubtless one of the most inspiring, highly acclaimed, and loved movies of all time.
4. A Beautiful Mind (2001)
Director: Ron Howard
Writer: Akiva Goldsman
Cast: Russell Crowe, Jennifer Connelly, Ed Harris, Adam Goldberg, Paul Battany, Judd Hirsch
IMDb Rating: 8.2/10
Rotten Tomato: Rating 74%
Available Platform: Netflix, Amazon Prime Video
It is a movie about the severity of mental illness. John Nash, a high-class and very talented mathematics genius, finds himself stuck when he joins hands with a man named William Parcher. Soon, his beautiful mind, that is, the geniuses that he holds, starts fading, with his mind becoming corrupted and caught by countless troubled thoughts. In this rarest of hopes, he is shown the light by his beloved wife. She stands in his thick and thin conditions.
It is interesting and inspiring to see how he steps out of this condition and fights for his own life and survival.
3. The Shawshank Redemption (1994)
Director: Frank Darabont
Writer: Frank Darabont
Cast: Morgan Freeman, Tim Robbins, William Sadler, Bob Gunton, Clancy Brown
IMDb Rating: 9.3/10
Rotten Tomato: Rating 91%
Available Platform: Netflix, Amazon Prime Video, YouTube, Google Play Movies
Shawshank Redemption is the story of a man named Andy Dufresne. He has been charged with the brutal murder of his wife and her secret lover. The only twist is that he has not murdered her. He has been punished for many decades for a crime that he has never committed.
His life in prison is worse than the one we could find in Hell. He goes through so much bullying and ill-treatment that after a long time, he finally finds a companion to survive with. The freedom that he has been dying to receive finally comes after many years of suffering and redemption.
2. Pursuit Of Happyness (2006)
Director: Gabriele Muccino
Writer: Steven Conrad
Cast: Will Smith, Thandiwe Newton, Jaden Smith
IMDb Rating: 8/10
Rotten Tomato: Rating 67%
Available Platform: Netflix
This is a film filled with lost hope, fading happiness, and the road to making things work out. A man named Chris, who seems to have no professional success at present, seems not to be able to care for his family. His wife, looking at his life full of misery and hopelessness, decides to leave him and their son. Chris, though, keeps finding little moments of happiness now and then. It is inspiring to watch this movie till the very end moment.
1. Schindler's List ( 1993)
Director: Steven Spielberg
Writer: Steven Zaillian
Cast: Ben Kingsley, Liam Neeson, Ralph Fiennes, Jonathan Sagall, Caroline Goodall, Embeth Davidtz
IMDb Rating: 9/10
Rotten Tomato: Rating 98%
Available Platform: Netflix
Often when we see a man being wronged, we hesitate to protect him. Here, we meet Oskar Schindler, a man belonging to the Nazi party and an industrialist by profession.
Oskar has recently seen something of the prosecution of Jews in Poland. This has encouraged me to take action and save one of these Jews employees from facing this same.
This is our topmost recommendation for all the films mentioned above.
Conclusion
You're free to be your decision-maker; you have the remote to our interests and requirement. Those mentioned above are yet just twenty films belonging to different storylines. Know that this is not a complete list of the best meaningful movies to watch, but these are honestly the right ways to get started with.