Christopher Lloyd, with Steven Levitan, is the maker of the American family comedy television series Modern Family for the American Broadcasting Company. From 23 September 2009 – 8 April 2020, it had 11 seasons. Three family structures are followed in suburban Los Angeles, and they are all connected by the patriarch Jay Pritchett. and this article has the best modern family episodes list.
The idea for the series came to Christopher Lloyd and Steven Levitan while they discussed their "modern families." An ensemble cast is used in Modern Family, portrayed in a mockumentary format, and usually has confessional interview portions in which the actors speak directly to the camera.
Modern Family, one of the funniest sitcoms to ever appear on American television, impacted a generation of family viewers. Modern Family, one of the most popular comedies ever, has been on the air for an incredible 11 seasons and has won 22 Primetime Emmy Awards.
The actors were successful, as well as the show. The cast members' careers have taken off since the debut of the ABC mockumentary series. Actors like Sofia Vergara (Gloria Delgado-Pritchett), Ty Burrell (Phil Dunphy), Julie Bowen (Claire Dunphy), and Jesse Tyler Ferguson (Mitchell Pritchett) have become well-known faces.
Since the iconic series' 2020 finale, fans suffering from Modern Family withdrawal frequently revisit the funniest episodes.
Additionally, the program stars Aubrey Anderson-Emmons as Lily Tucker-Pritchett, Rico Rodriguez as Manny Delgado, Ariel Winter plays Alex Dunphy, Eric Stonestreet plays Cameron Tucker, Nolan Gould plays Luke Dunphy, Sarah Hyland as Haley Dunphy and Ed O'Neill as Jay Pritchett. Peacock and Hulu offer to stream for all seasons. 
20. Connection Lost
Season: 6

Director: Steven Levitan

Writer:

 

Steven Levitan and Megan Ganz

IMDB: 9.5/10

Premiered: 25 February 2015
Undoubtedly, storytelling is one of the many things Modern Family gets right. The show achieves these things quite well, with the art down to a tee. It takes a lot of talent to construct a plot, make it humorous, and pace it appropriately. And the masterpiece that was Season 6's sixth episode is the best example.
The entire episode is told from Claire's point of view as she waits for a flight home at the airport but cannot locate Haley.
Viewers receive an original, amusing, well-thought-out tale through FaceTime calls, photo albums, texts, and Google searches that are unlike anything they have ever seen on television. It will undoubtedly demonstrate why Claire is everyone's favorite TV mother in this episode.
19. Schooled
Season: 4

Director: Jeff Melman

Writer: Steven Levitan and Dan O'Shannon

IMDB: 8.6/10

Premiered: 10 October 2012
Undoubtedly, this is among the most well-rounded episodes of the entire series. Each little story is presented in equal portions and is incredibly moving and heartbreaking.
In this episode, Jay and Gloria attend a parenting class, Phil and Claire take Haley off to college, Cam and Mitchell fight with a couple at Lily's school, and Phil and Claire send Haley to college. 
In a way that only Modern Family can, the entire episode builds up to the concluding moments of each character's arc while never losing the brilliant puns. The emotional journey of Phil and Claire, Haley's loneliness and genuine dread, and Manny's revelation of concern for his impending brother are all given enough opportunities. It's impossible to avoid falling in love.
18. The Wedding Part 2
Season: 5

Director: Alisa Statman

Writer: Megan Ganz, Christopher Lloyd, and Dan O'Shannon

IMDB: 8.6/10

Premiered: 21 May 2014
Fans couldn't be happier for Mitchell and Cameron because this was one of their most beloved episodes. It appeared like nothing the couple had planned for their wedding would happen after the emotional rollercoaster of the previous episode. Fortunately, things turned out well, and they could have their desired wedding. 
There were hardly any dry eyes in the audience or on the television throughout the entire thing. One of the best on-screen relationships was between Mitch and Cam.
The show has a humorous tone while also being serious. The show's fifth season came to a fitting conclusion, allowing viewers to finally rejoice in the marriage that had long since been due.
Read More: 30 Best Star Trek TNG Episodes To Watch Now
17. Paris
Season: 11

Director: James Bagdonas

Writer: Paul Corrigan and Brad Walsh

IMDB: 7.6/10

Premiered: 12 February 2020
Undoubtedly, "Paris" is the funniest episode in Modern Family's last season. When Manny informed Jay that his company had won an award, Jay immediately booked a flight for the Family to attend the World's Fair in Paris. Manny erred; Jay wasn't the winner but merely taking the prize on the winner's behalf.
Despite Gloria and Manny's best efforts, Jay learns what they are up to. After claiming he couldn't make it, Phil surprises Claire in Paris and grows resentful of Guy, a man Claire met after dating him while studying abroad in high school. When Phil and Guy get along, Claire starts to feel jealous.
Cam dresses up as Fizbo, and Mitch pretends to be a Frenchman, but they eventually run into "Fizbeau," another street performer. This episode is hilarious, as the French would say.
16. Treehouse
Season: 3

Director: Jason Winer

Writer: Steven Levitan

IMDB: 8.1/10

Premiered: 2 November 2011
The episode "Treehouse" is a blessing since it delivered viewers one of the best story devices in the entire series: a few arguments. Watching the adult family members navigate married life, each with their challenges, but in such a funny way, becomes one of the show's most significant assets since the cast of characters works so well together. 
Fans may watch Gloria attempt to persuade Jay to spend more time with her as a pair in this instance, and Cameron and Mitchell's wager that prompts the former to approach a woman. The show is lovely, and Phil's quest to make Luke a treehouse is a jewel.
15. Party Crasher
Season: 4

Director: Fred Savage

Writer: Danny Zuker and Christopher Lloyd

IMDB: 8.4/10

Premiered: 16 January 2013
Even though Gloria's pregnancy is nearing to end, she is adamant that the baby not be born on Manny's birthday because she worked so hard to plan a surprise party for him. As is customary on the show, poor Manny receives more than he requested, much to the disappointment of poor Gloria.
That was one of Manny's saddest scenes before the baby showed up since he thought his night had been overshadowed.
Undoubtedly, Cam's envy of Mitchell and Lily's relationship and Phil's anguish as he sees Haley dating a person who happens to be twice her age in the middle of a tough time for their father-daughter relationship make this episode the funniest. The viewers' fair share of moving moments makes the attack even better.
14. Baby On Board
Season: 3

Director: Steven Levitan 

Writer: Abraham Higginbotham

IMDB: 8.5/10

Premiered: 23 May 2012
This show has an uncommon talent for creating episodes that make us cry uncontrollably and laugh out loud. The mocking of the usual telenovela that perfectly complements the plot made the third season's final episode funny at times. 
After this episode, Cam and Mitchell's efforts to adopt a second child also come to a tragic end. This leads to a quiet, sad moment between the couple and the audience. Even though the episode only lasts 25 minutes, it feels much longer than that. Nonetheless, it's one of the best in the Modern Family series.
13. The Kiss
Season: 2

Director: Scott Ellis

Writer: Abraham Higginbotham

IMDB: 8/10

Premiered: 29 September 2010
Everyone knows that the Pritchett siblings have a few problems due to Jay's children. Often, these concerns are humorously and innocently depicted. Still, this time, the show chose to address Mitchell's intolerance of public displays of affection. Despite not always having the ideal father-son interactions, this episode marked a turning point for Jay and Mitchell. 
Additionally, viewers witness Gloria's efforts to rediscover her Colombian heritage and Claire's authoritarian response to learning that Alex has a crush on a boy. Everyone eventually works together to resolve their problems in the true Modern Family style.
12. Halloween
Season: 2

Director: Michael Spiller

Writer: Jeffrey Richman

IMDB: 8.5/10

Premiered: 27 October 2010
The Pritchetts and the Dunphys are unmatched when it comes to celebrating holidays. For Claire, whose enthusiasm for Halloween rivals Phil's fondness for digital, Halloween is always a fascinating time of the year in the Family, with each year better than the last. 
This episode, regarded as one of Modern Family's best Halloween episodes, introduces viewers to a terrifying house thanks to the Dunphys, a funny Mitchell dressed as Spider-Man, and Jay and Manny. They laugh a little too much at Gloria's expense.
Along with any Halloween treats a viewer may have hidden in the kitchen, the entire family program provides the ideal viewing experience.
11. Aunt Mommy
Season: 3

Director: Michael Spiller

Writer: Abraham Higginbotham and Dan'OShannon

IMDB: 8.1/10

Premiered: 15 February 2012
Because of an original choice made by the Duphys and Tucker-Pritchetts, "Aunt Mommy" was one of the funniest Modern Family episodes. After too many glasses of wine, Claire begins to give Cam and Mitch some of her eggs to produce a child that combines both. 
Both couples knew the plan wasn't for them the following morning, but they weren't sure how to tell the other. Although Claire thought it was one of the worst things she had ever done to Mitch, she was unaware that Mitch felt the same way.
Gloria and Jay argued about Manny playing football in the meanwhile. The truth eventually emerged from everyone the following morning over brunch, creating one of the finest Modern Family episodes.
10. American Skyper
Season: 6

Director: Steven Levitan

Writer: Elaine Ko

IMDB: 8.7/10

Premiered: 20 May 2015
The sixth season of the show's season finale was incredibly emotional. Once more, a family member accomplishes a new accomplishment: Alex's high school graduation. To everyone's amusement and delight, Phil is there in robot form. Cam is adjusting to his new braces, and Mitchell struggles with his job loss. 
The episode's high point occurs when Haley learns that Andy (Adam Devine) has affection for her and dashes to the beach to prevent him from proposing.
There are so many emotions and things to take care of in just 20 minutes. A lot happened in this episode, including Alex's party and the friendship between Haley and Andy.
9. Run For Your Wife, Claire Dunphy
Season: 1

Director: Jason Winer

Writer:

 

Paul Corrigan and Brad Walsh

IMDB: 7.7/10

Premiered: 28 October 2009
Parenthood, other cultures, and spouse deception were the main themes in "Run For Your Wife." In the Dunphy home, Phil takes Claire by boasting about how much faster he can run than she can. Modern Family Claire decides he could never outrun her because she runs miles daily, resulting in a hilarious race.
At the same time, Mitch and Cam were concerned about baby Lily after she fell and banged her head in their house, while Jay was anxious that Manny might face bullying at school for wearing his traditional Colombian attire.
After banging her head, they felt nothing could be worse as new parents, but things got worse when they locked her in the car with the key and had to unlock it. It was one of Mitch & Cam's funnier anecdotes from the show and helped make the episode enjoyable.
8. Las Vegas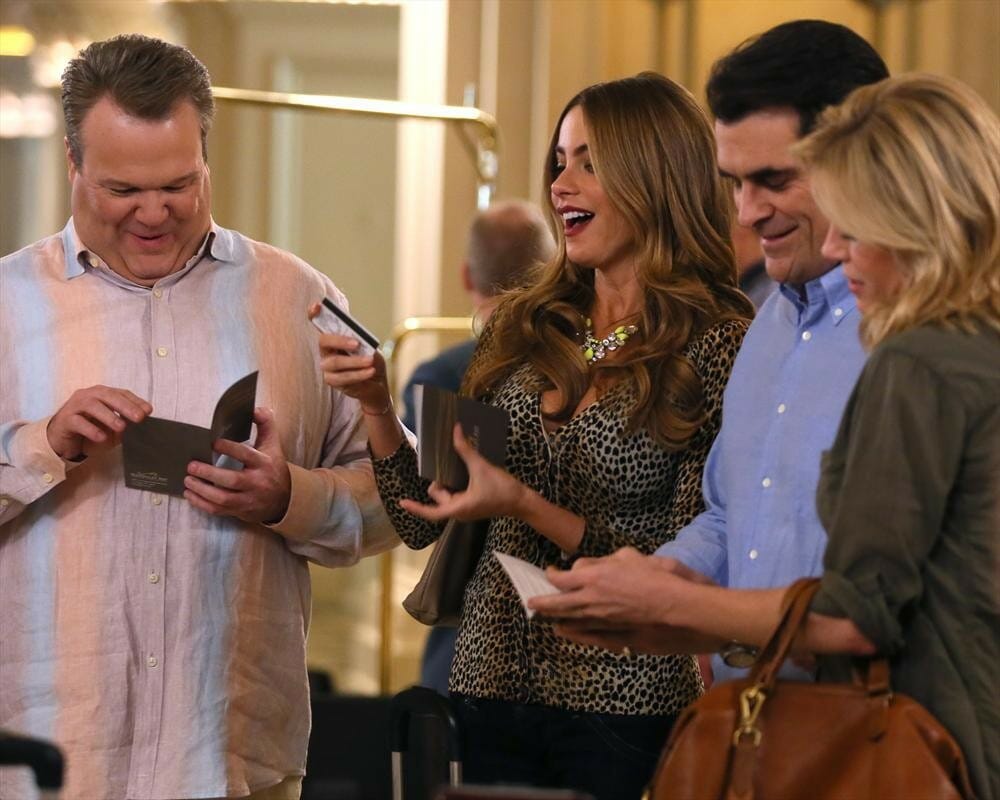 Season: 5

Director: Gail Mancuso

Writer: Paul Corrigan, Brad Walsh, and Bill Wrubel

IMDB: 9.1/10

Premiered: 26 March 2014
The episodes where the Family travels together always set up a humorous tale with excitement. The entire clan traveled to Las Vegas for a long weekend in season 5's "Las Vegas." The 20 minutes may have been most amusing when Jay tried to use his contacts but failed horribly. 
The episode also had Claire seeking to recoup the money she lost years earlier, Phil wanting to join a highly exclusive magic club, and Cam hilariously doing one of the worst things to Mitchell. Even though their trip did not turn out to be as traditional as they had hoped, it was nonetheless chaotic, which made it one of the funniest episodes of Modern Family to watch.
7. Fizbo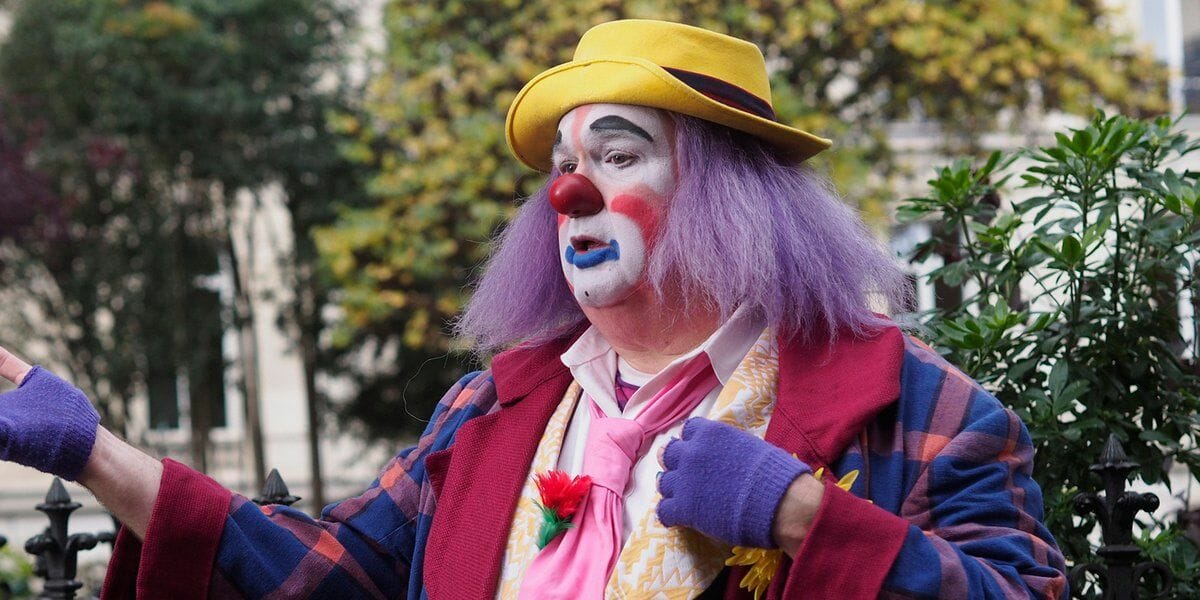 Season: 1

Director: Jason Winer 

Writer

: 

Paul Corrigan and Brad Walsh

IMDB: 8.6/10

Premiered: 25 November 2009
Cam has a lot of endearing qualities, but Fizbo is one of the fans' favorites (to who the audience was first introduced in season 1). The clown had a noteworthy moment in "Fizbo" because he allowed fans to see another side of Cam's persona.
Cam decides he is engaging and entertaining but also exudes a sense of security and ease in his disguise. But that wasn't the episode's only standout moment. The side stories in which Claire and Phil argued about who was the more relaxed parent while Manny and Jay grew closer were also well-liked by viewers
. Luke's birthday party going wrong and the subplots involving the pressures of the celebration, One of the funniest Modern Family episodes, were made possible because the whole narrative was so hysterically relevant.
6. Little Bo Bleep
Season: 3

Director: Chris Koch

Writer: Cindy Chupack

IMDB: 8.4/10

Premiered: 18 January 2012
The Dunphy family was typically the focus of the episodes, but by season 3, the authors had switched things up by giving Cam, Lily, and Mitchell some clever plots.
This was especially true in "Little Bo Bleep," where Cam and Mitchell are at a loss for words because Lily won't stop using profanity at the most inopportune times. When Lily was younger, she had her frustrating and charming moments. 
The sophomoric humor isn't for everyone, especially since some people would be terrified to hear their child swear, but Jay and Gloria's side story provides the ideal counterbalance. Due to how entertaining and lighthearted it is, fans frequently return to watch it again.
5. Family Portrait
Season: 1

Director: Jason Winner

Writer: Ilana Wernick

IMDB: 8.5/10

Premiered: 19 May 2010
The season 1 finale of Modern Family had many highlights, including a mud battle and Phil and Gloria's kiss cam. It was packed with action that moved quickly, and each character had a chance to shine. Fans could have a deeper understanding of their Family dynamic thanks to new pairings (such as Alex and Manny and Jay and Luke). 
The scene in which Mitchell trashes his and Cam's flat while attempting to chase a pigeon out is unquestionably the greatest in the entire episode. Many viewers laughed so hard they were sobbing as Mitchell appeared to be engaging in the match of a lifetime while Cam's "Ave Maria" performance could be heard in the background.
Even though Cam and Mitch's friendship wasn't always logical, Cam's assistance was required for Mitch's pigeon combat. This was one of the best Modern Family episodes because of the family unity and the family portrait outside Mitch and Cam's home.
4. Three Turkeys
Season: 6

Director: Beth McCarthy Miller

Writer: Jeffrey Richman

IMDB: 8.3/10

Premiered: 19 November 2014
The comedy staple of misunderstandings is used frequently, and "Three Turkeys" by Modern Family was no exception. In this episode, Phil takes charge of the cooking tasks, and Gloria and Jay fabricate their Thanksgiving dinner plans, causing havoc. 
When Phil thinks he mistakenly shrunk his turkey (when it was merely switched), laughter ensues as Gloria and Jay explain why they were at home. Character similarities were not lost on anyone. Fans can agree that despite the crazy turmoil, this is one of the funniest Modern Family episodes ever because of the drama.
3. Do You Believe In Magic
Season: 8

Director: Gail Mancuso

Writer: Jon Pollack

IMDB: 7.7/10

Premiered: 8 February 2017
In "Do You Believe In Magic," each family member's journey was engaging and humorous. Each character, including young Joe, emphasizes love because it is Valentine's Day. 
Gloria's underwear was given to Joe's teacher, starting a humorous discussion about good gifts. Meanwhile, Claire's surprise at teaching him some magic tricks as her Valentine's gift for him (after lying about not caring about Valentine's Day) left Phil speechless
. The plotline about Mitch and Cam spending Valentine's Day with Haley and their friend Sal was one of the greatest.
When all Mitch and Cam wanted was solitude, devastated women surrounded them. This story was highly satisfying since it showed how each character spent the day; it is unquestionably one of the best Modern Family episodes.
2. Hawaii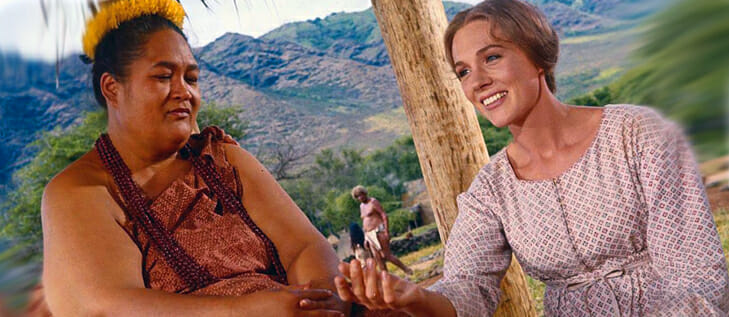 Season: 1

Director: Steven Levitan

Writer: Paul Corrigan and Brad Walsh

IMDB: 8.5/10

Premiered: 12 May 2010
Gloria takes her Family on a trip to Hawaii as a birthday surprise for her husband, Jay, in "Hawaii." The funniest part was that Jay was footing the bill for everything, even though it surprised him. 
Delgado Pritchett's Family arrives on the excursion had different expectations for their family vacation. Cam wanted to relax by the pool and get massages, while Mitch wanted to visit pineapple farms on trips. Since trying to watch her kids was more stressful than it was worth, Claire treated her vacation as a business trip.
While on vacation, Jay wanted to unwind, but he kept reminding himself that he was becoming older and needed better care. Part of what made this narrative so unique and one of the best episodes of Modern Family was seeing the families in a new setting.
1. Pilot Episode
Season: 1
Writer: Steven Levitan and Christopher Llyod

Director: Jason Winer

IMDB: 8.2/10

Premiered: 23 September 2009
Considering the age difference between Jay and his second wife, Gloria, ay's Family tries to function. The Family of Claire and Phil strives to discipline their son Luke and keep an eye on their eldest daughter and her new partner.
Before Cameron invites Mitchell's Family without consulting him (which is eventually discovered to be the other two families, Jay being Mitchell's father as well as Claire being Mitchell's older sister), Mitchell tries to hide from his family members the fact that he and his partner Cameron have recently adopted a baby lily daughter in Vietnam.
Even though Modern Family has had many best episodes, viewers will never forget the pilot since it gave them their first taste of all the characters and plotlines they would watch for the next few years. Lest we Forget Alex Dunphy-Pritchett-Tucker family's abundance of exciting and intriguing personalities, they immediately fell in love with them.
From the biting humor of Cam and Mitchell to the tumultuous dynamic of the Dunphys to the flawless and balanced compatibility of Jay and Gloria, the characters on Modern Family proved to be likable, and their connection generated memorable moments and laughter.
Read More: The 20 Best Episodes Of Psych To Watch Right Now, Ranked