There are a lot of important elements in a film, which makes it worth watching, but one of the most integral parts of it is the music or background score. Imagine watching "The Shining" and the reverberations of the haunted, fast Piano aren't there as Jack Nicholson is chasing his wife.
Now that wouldn't give you the eerie feeling which you should get. Music completes the movie, aesthetically. Sometimes the music is louder than the actions, and that's what makes a film more enjoyable and easier to comprehend. Here are the best movie soundtracks you can groove, cry, run around, or 'act-like-you're-in-a-movie' too!
50. Midnight Cowboy (1969)
Release date: 

25 May 1969 (USA)

Director: 

John Schlesinger

Featured song: 

Everybody's Talkin'
Before the film's opening credits, a cacophony of voices can be heard asking, "Where's that Joe Buck?" in John Schlesinger's ground-breaking drama about Manhattan's street life.
Harry Nilsson's cover of Fred Neil's "Everybody's Talkin'" plays on the soundtrack as Jon Voight's blonde Buck, a Texas dishwasher with dreams of hustle in New York, is first introduced, donning his best cowboy boots, putting his hat on his head, and grabbing a suitcase, ushering in a new era of pop music needle-drops on screen.
49. Twilight (2008)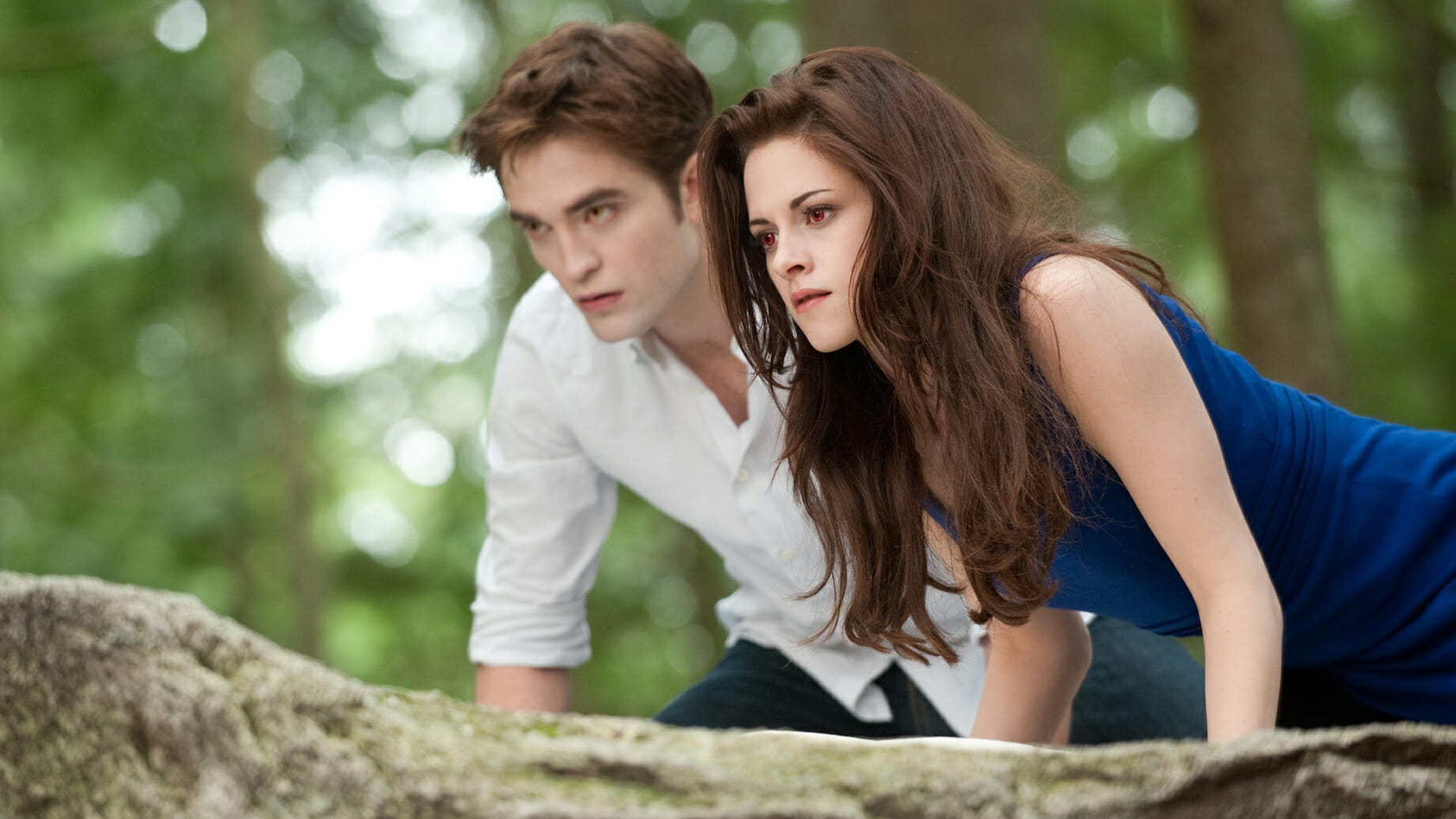 Release date: 

20 November 2009 (India)

Director: 

Catherine Hardwicke
It's never sounded so appealing to be a teenager. Twilight is the definition of goth teen melodrama as a love story between a high school student and a vampire who can't resist her, and the soundtrack takes the paranormal romance of Stephenie Meyer's YA bestseller to grander, richer emotional heights.
Given the story's setting in the Pacific Northwest, the soundtrack is lo-fi and heavily influenced by alternative rock, with tracks from Linkin Park, Iron & Wine, and Collective Soul.
48. Lost Highway (1997)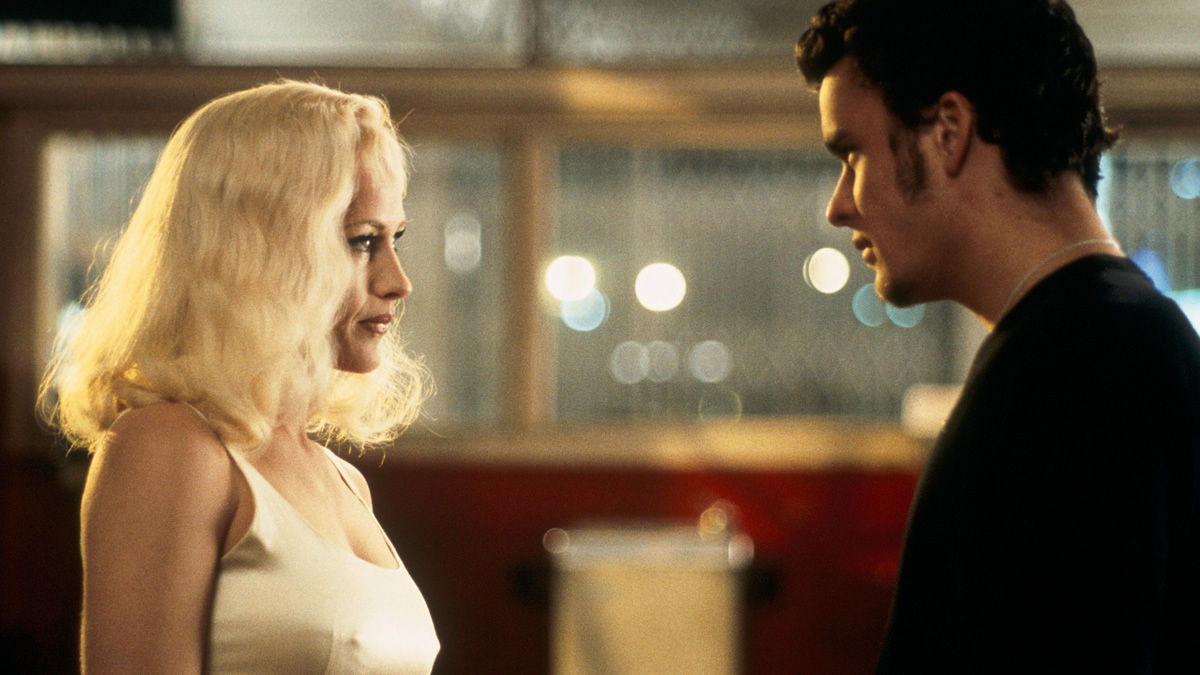 Release date: 

15 January 1997 (France)

Director: 

David Lynch

Screenplay: 

David Lynch, Barry Gifford
With an original score by Lynch mainstays Angelo Badalamenti and Barry Adamson and two bangers from none other than German industrial metal group Rammstein, Lost Highway's soundtrack is appropriate for a film as enigmatic and unsettling as David Lynch's, a trancelike exploration of the dark underbelly hidden beneath the surface of Los Angeles.
47. New Jack City (1991)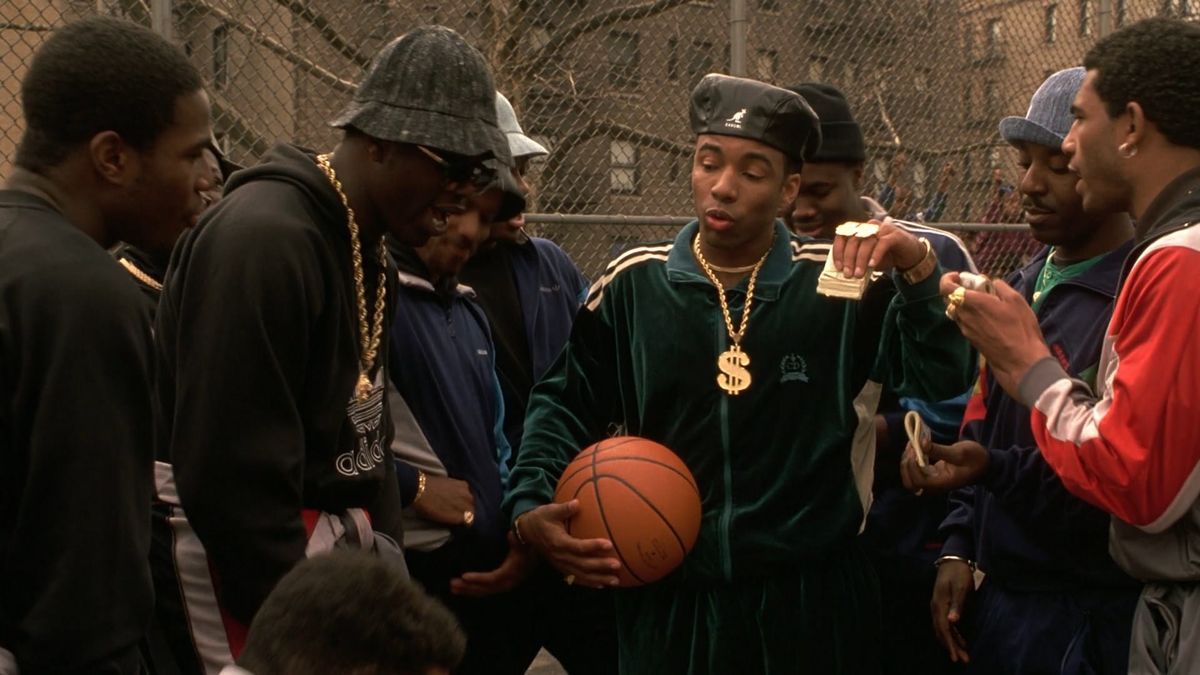 Release date: 

8 March 1991 (USA)

Director: 

Mario Van Peebles

Producers: 

Doug McHenry, George Jackson, David McHenry
The opulent aesthetic, violent flashes, and star-making performances are what Mario Van Peebles' crime classic New Jack City, which follows the rise and fall of Harlem drug lord Nino Brown (Wesley Snipes), are mostly remembered for.
(Rest in peace, Pookie, played by Chris Rock.) But the soundtrack, led by Ice-T's"NewJack Hustler (Nino's Theme)," the co-lead in the movie, deserves praise for the skill with which it connects various strands of hip-hop, R&B, and pop at the time.
46. The Bodyguard (1992)
Release date: 

25 November 1992 (USA)

Director: 

Mick Jackson

Producers: 

Kevin Costner, Lawrence Kasdan, Jim Wilson
Beyond these two words, you really don't need any more justification to include The Bodyguard soundtrack on this list: Whitney. Houston. Although there are a few songs by other musicians, such as an Aaron Neville and Kenny G collaboration, the album is primarily about Houston, who portrayed the famous Rachel Marron in Mick Jackson's suspenseful film.
45. Romeo + Juliet (1996)
Release date: 

27 October 1996 (USA)

Director: 

Baz Luhrmann

Screenplay: 

Baz Luhrmann, Craig Pearce

Art director: 

Doug Hardwick
Shakespeare's Romeo and Juliet is the classic tale of "teens in love," so a film that puts a contemporary, glittery spin on the plot needs a wide variety of "teens in love" music. Garbage, Everclear, and Radiohead provide the soundtrack for Baz Luhrmann's gory Romeo + Juliet, which is an angsty, swoon-worthy snapshot of '90s pop culture.
44. Empire Records (1995)
Release date: 

22 September 1995 (USA)

Director: 

Allan Moyle

Music director: 

Basil Poledouris
Empire Records, a day-in-the-life film about high schoolers who work at a record store, was reviewed by Variety as "a soundtrack in search of a movie" and went on to achieve cult status on home video and elsewhere. (Rex Manning Day, which is celebrated on April 8, by the way, deserves yearly tributes from various publications.)
43. Repo Man (1984)
Release date: 

2 March 1984 (USA)

Director: 

Alex Cox

Screenplay: 

Alex Cox
An appropriate soundtrack is necessary for a film that is set in the Los Angeles hardcore punk scene of the early 1980s, with all the societal disenfranchisement and general moodiness that entails.
Without the music of Black Flag, Suicidal Tendencies, and The Plugz, Alex Cox's debut film Repo Man, about the employees of a repossession agency searching for a car that might belong to aliens, wouldn't quite be Repo Man with its satirical take on Reaganomics and America in the Atomic Age.
42. Good Will Hunting (1997)
Release date: 

5 December 1997 (USA)

Director: 

Gus Van Sant

Screenplay: 

Matt Damon, Ben Affleck
Elliott Smith's music and Danny Elfman's score both contribute to the Good Will Hunting sound. Smith's songs were reportedly an option for director Gus Van Sant to use in his dark comedy To Die For, but he ultimately decided against it. It turned out that the ideal match had not yet appeared.
41. Juno (2007)
Release date: 

25 December 2007 (Canada)

Director: 

Jason Reitman

Screenplay: 

Diablo Cody

Art directors: 

Catherine Schroer, Michael Diner
The soundtrack, like most of Juno, is either loved or despised. And if Diablo Cody's elevated teen-speak turned you off, there's a good chance the soundtrack for the film, which is anchored by songs by Kimya Dawson and her band the Moldy Peaches, will do the same.
Her nursery rhyme-like patter blends seamlessly with Cody's sing-song quality of dialogue, and Dawson's twee, lo-fi, and adorable aesthetic was a perfect match for the film's twee, lo-fi, and adorable aesthetic.
40. Belly (1998)
Release date: 

4 November 1998 (USA)

Director: 

Hype Williams

Sequel: 

Belly 2: Millionaire Boyz Club

Cinematography: 

Malik Hassan Sayeed

Screenplay: 

Hype Williams
Grand Finale is the third song on the soundtrack to Belly, the frequently hallucinatory crime film debut of renowned music video director Hype Williams.
Despite what its name would imply, Belly doesn't end the album. Drama, it's right here, how much you need?Beat you down with the gat see how much you bleed are just a few of the lines DMX shouts during the exhilarating posse cut.
39. About a Boy (2002)
Release date: 

26 April 2002 (UK)

Directors: 

Paul Weitz, Chris Weitz

Story by: 

Nick Hornby

Screenplay: 

Paul Weitz, Chris Weitz, Peter Hedges
The movie About a Boy is underrated as a Hugh Grant vehicle. In this Nick Hornby adaptation about a lazy, rich asshole drawn into the orbit of an awkward kid and his suicidal mom, Grant is a little older and the stammer is less cute. About a Boy's soundtrack is also underappreciated.
The Badly Drawn Boy artist Damon Gough was commissioned by the film's directors Paul and Chris Weitz to write all of the music. Gough created a concept album and hybrid score in which background music is incorporated into songs.
38. The Crow (1994)
Release date: 

11 May 1994 (USA)

Director: 

Alex Proyas

Story by: 

James O'Barr

Music director: 

Graeme Revell
There are many factors that contributed to Alex Proyas' adaptation of James O'Barr's cult superhero comic from the 1980s becoming a staple of the goth teen canon in the 1990s.
The Crow's lead character, played by Brandon Lee, is one of the most recognizable movie characters of the era thanks to the character's leather-clad, metal-studded, heavy eyeliner aesthetic.
37. Until the End of the World (1991)
Release date: 

12 September 1991 (Germany)

Director: 

Wim Wenders

Screenplay: 

Wim Wenders, Michael Almereyda, Peter Carey
The Until the End of the World soundtrack dared to imagine what music would sound like in the year 2000, acting as a musical adaptation of that famous Conan O'Brien joke. David Byrne questioned at the time, "Post-rock sludge with lyrics sponsored by Coke and Pepsi?"
36. Heavy Metal (1981)
Release date: 

29 July 1981 (USA)

Director: 

Gerald Potterton

Music director: 

Elmer Bernstein
Heavy Metal combines a variety of influences: It's a mixtape of a variety of animation styles, as each short that makes up the film was drawn, colored, and voiced by a different team; it's an anthology made up of various stories published in the enduring sci-fi and fantasy magazine of the same name; it's a soundtrack featuring some of the best musicians of the era, including Cheap Trick, Black Sabbath, Devo, Blue yster Cult, Journey, and Stevie Nicks;
35. The Perks of Being a Wallflower (2012)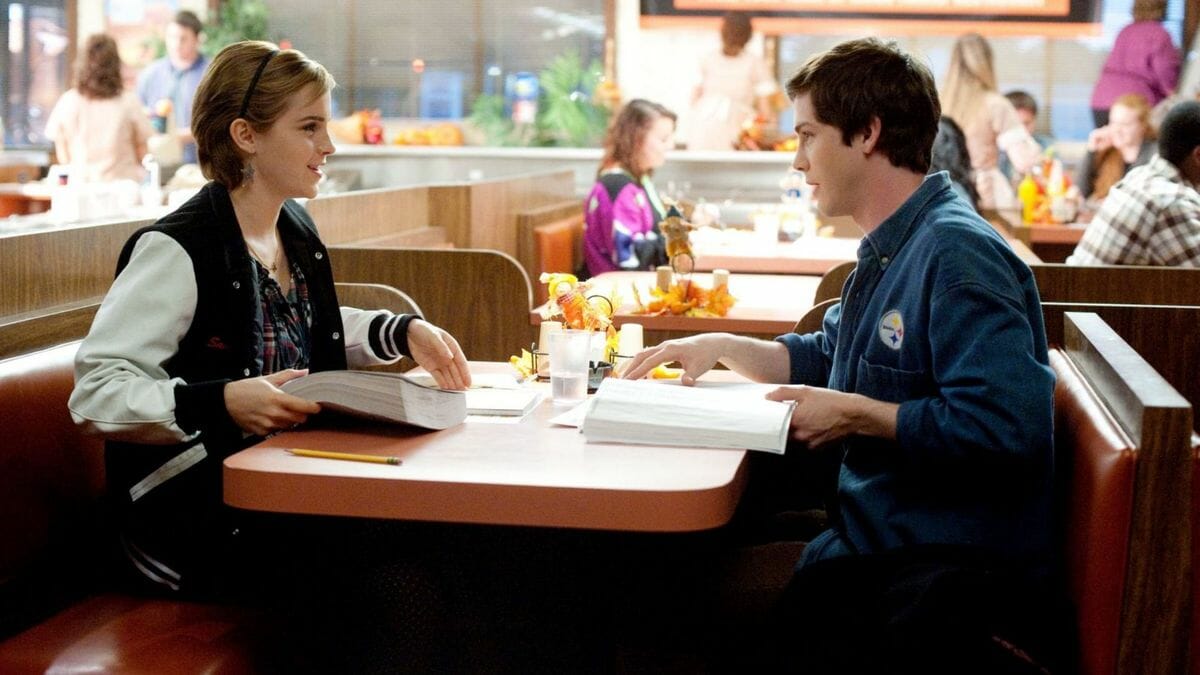 Release date: 

November 2012 (India)

Director: 

Stephen Chbosky

Art director: 

Gregory A. Weimerskirch
Logan Lerman's Charlie experiences a sense of belonging in The Perks of Being a Wallflower's penultimate scene as he rides in the car with his oddball friends and the group bonds over the most amazing song they have ever heard. The rest of the movie is spent with them attempting to locate it, which is David Bowie's "Heroes."
34. Judgment Night (1993)
Release date: 

15 October 1993 (USA)

Director: 

Stephen Hopkins

Music by: 

Alan Silvestri
The best soundtracks often sound like dangerous lab experiments that were funded by Hollywood and carried out in eerie studios. The Judgment Night soundtrack, a collection of 11 songs that pairs powerful hip-hop acts with heavy rock bands, is the pinnacle of that style-mixing hybrid impulse, even though the soundtracks for Spawn and Blade II both attempted to accomplish similar feats.
The mildly gritty action thriller that served as the project's inspiration, starring Emilio Estevez and Cuba Gooding Jr., has lost some of its luster, but the soundtrack has developed a cult following.
33. Rock 'n' Roll High School (1979)
Release date: 

24 August 1979 (USA)

Directors: 

Allan Arkush, Joe Dante

Music director: 

Ramones, Ed Stasium
The students at the ostensibly rock 'n' roll high school simply cannot get enough of it! Naturally, the 1979 film's soundtrack heavily draws from the genre, and more specifically, rock songs about going to school, to establish the mood of the zany tale about a stuffy principal moving to town and trying to convince these kids to stop caring so much about silly music and concentrate on their studies.
32. Spring Breakers
Director: Harmony Korine
Cast: Selena Gomez, Vanessa Hudgens, Ashley Benson, James Franco
IMDb Ratings: 5.3/10
Streaming Platform: Amazon Prime. YouTube, Google Play
The musical arrangement is quite EDM based because that's what the new age listens to. Skrillex gets out his machine and blasts a lot of electronic music as half of the scenes show the girls partying or doing drugs. Gomez and Hudgens cover "..One More Time" by Britney Spears, which is obviously iconic.
The movie's soundtrack can be played in clubs or parties but not for peaceful crying.
31. Shrek (2001)
Release date: 

22 April 2001 (USA)

Directors: 

Vicky Jenson, Andrew Adamson

Music director: 

Harry Gregson-Williams, John Powell

Adapted from: 

Shrek!
Is the Shrek soundtrack a work of art or a disgrace? It's impossible to deny that the people who came up with the idea to blend boomer and Gen X musical sensibilities and market it to teenage millennials were onto something. Whether the sounds of "somebody once told me the world is going to roll me" make you scream with joy or shudder.
30. Titanic (1997)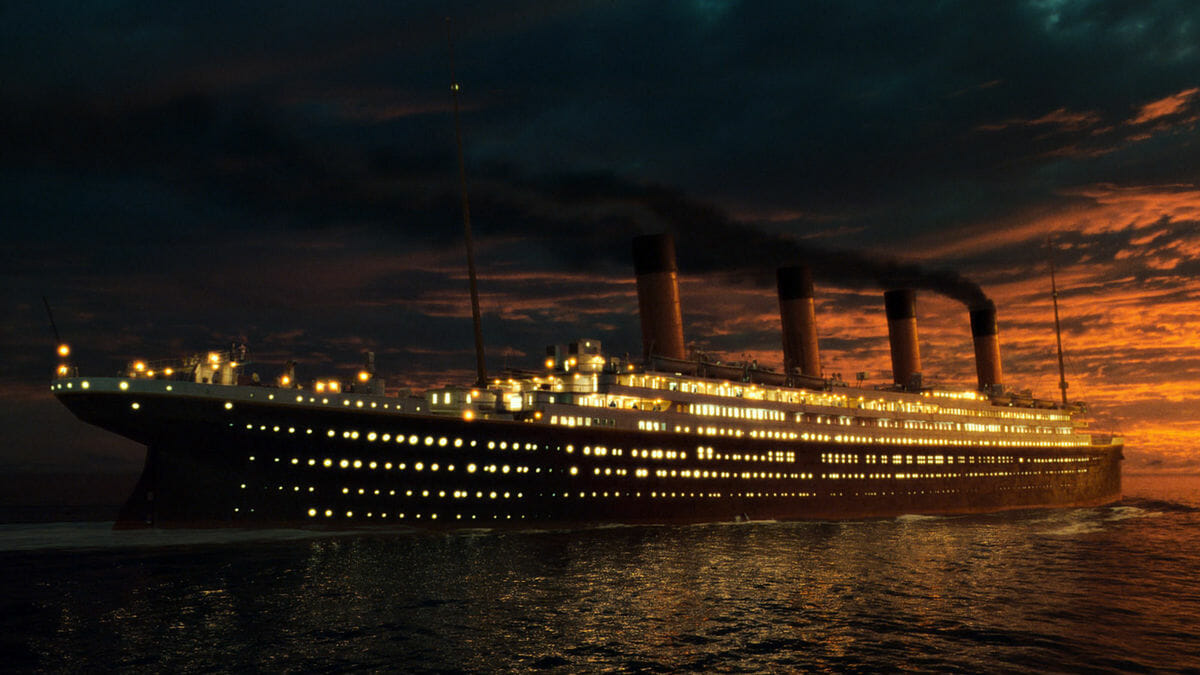 Release date: 

19 December 1997 (USA)

Director: 

James Cameron

Featured song: 

My Heart Will Go On
What else is there to say about one of the most well-known love tales of the modern era? Titanic profited from people's fascination with shipwrecks and their love of romantic fiction. The romantic epic directed by James Cameron continues to rank among the highest-grossing movies ever.
29. The Bodyguard (1992)
Release date: 

25 November 1992 (USA)

Director: 

Mick Jackson

Producers: 

Kevin Costner, Lawrence Kasdan, Jim Wilson
In the movie The Bodyguard, Whitney Houston plays an Oscar-winning actress who is threatened by a stalker. When Kevin Costner appears as the titular bodyguard, a timeless love story is born. That final scene may be one of the best representations of fictional heartbreak because so many people still can't get over it.
28. Blue Hawaii (1961)
Release date: 

22 November 1961 (USA)

Director: 

Norman Taurog

Music director: 

Joseph J. Lilley
Elvis Presley had appeared in a number of films before Baz Luhrman's biographical portrayal of him, including Blue Hawaii. The narrative itself reminded Presley of his own experiences. It tells the tale of a man who has served in the military and wants to go surfing in Hawaii after getting back home. Angela Lansbury plays Presley's mother in the film as well.
27. South Pacific (1958)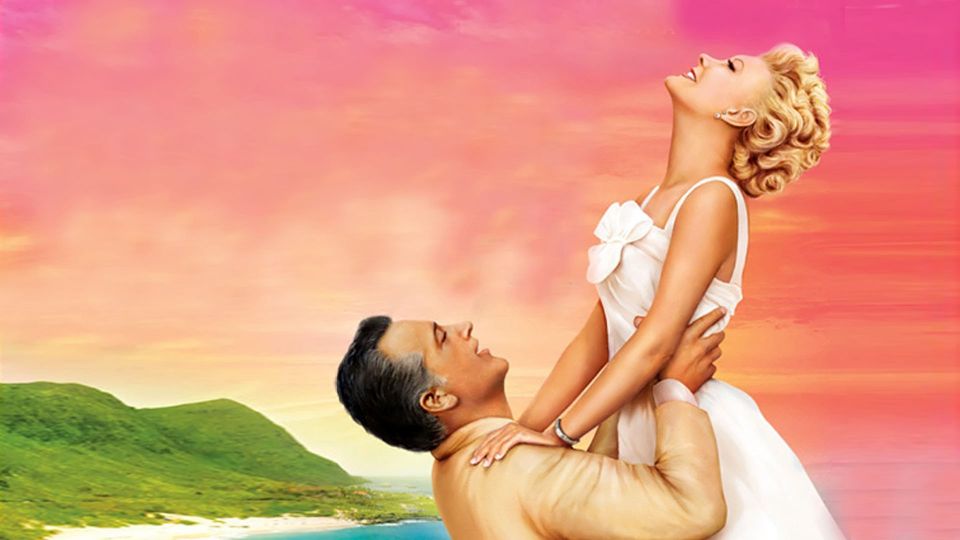 Release date: 

19 March 1958 (USA)

Director: 

Joshua Logan

Music director: 

Richard Rodgers, Alfred Newman
A 1958 motion picture version of the Rodgers and Hammerstein musical South Pacific was released. The story follows several characters as they travel to an island in the South Pacific during World War II.
Although much of the plot might not be acceptable to many contemporary sensibilities (such as the scarcity of Asian actors cast in Asian roles), the soundtrack had a profound effect.
26. West Side Story (1961)
Release date: 

13 December 1961 (USA)

Directors: 

Jerome Robbins, Robert Wise

Music director: 

Leonard Bernstein, Irwin Kostal, Saul Chaplin
The 1961 version of West Side Story had a significant impact before the 2020 remake starring Rachel Zegler and Ansel Elgort. The plot is based on a stage musical adaptation of Romeo and Juliet, a well-known play by William Shakespeare. Following her performance here, Rita Moreno continues to hold her legendary status.
25. Black Panther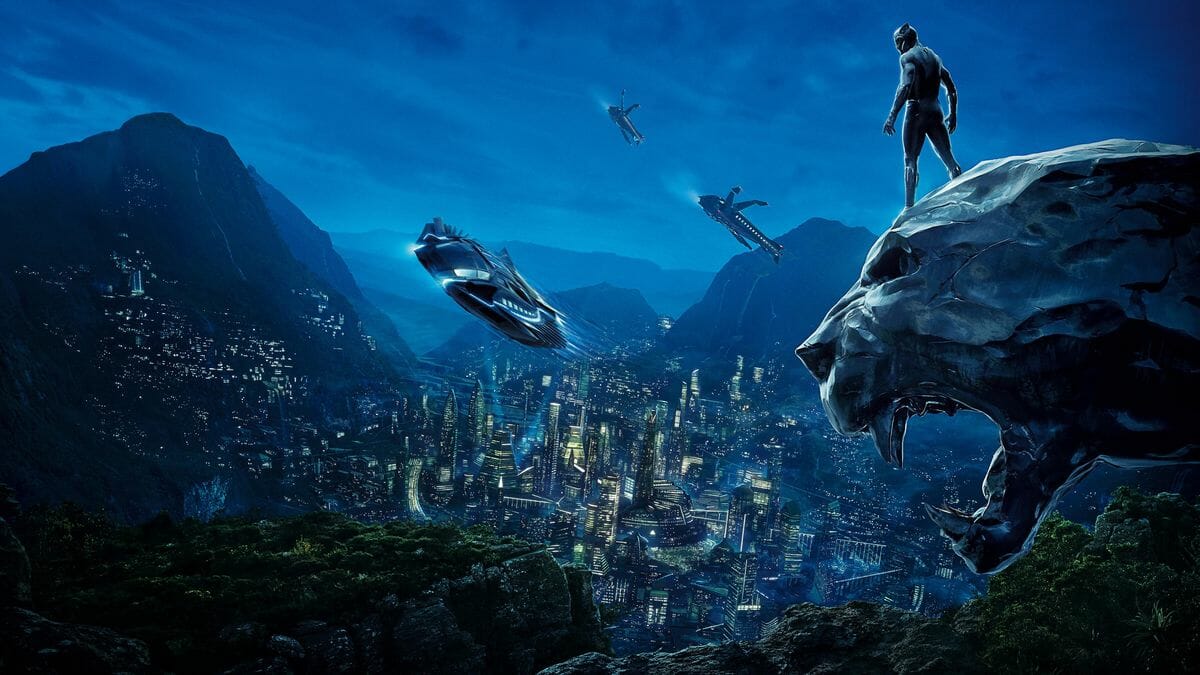 Director: Ryan Coogler
Cast: Chadwick Boseman, Michael B. Jordan, Lupita Nyong'o, Danai Gurira
IMDb Ratings: 7.3/10
Streaming Platform: Disney + Hotstar
This new universe in the Marvel world radiated power and glory. The movie, to say the least, is art, and so is the Oscar-winning music. Kendrick Lamar has played a huge role in this magnificent soundtrack, with five tracks on his name and a lot of styles and talented rapping by him. There is "Pray for me" by The Weeknd and Kendrick
Lamar, which is one of the finest ones in the album but to beat that, there's Travis Scott and Lamar's "Big Shot," which has a flute led background, giving it a proper Wakanda feel.
The hip-hop masterpiece which outshines all the tracks is "Parademic!" by SOB X RBE and Kendrick Lamar, with a haunting start of words in the song building up to some punching rap verses, the song hypes you up. T'Challa and his confidantes are proud to hail from Wakanda, who have such regal background scores.
24. Singles
Director: Cameron Crowe
Cast: Bridget Fonda, Matt Dillon, Campbell Scott
IMDb Ratings: 6.7/10
Streaming Platform: Disney+
The 90s have seen enough rom coms about preppy kids. Singles is charming, funny, and all punk, musically, as well as the 20 teenagers in the film. Cameron Crowe took it upon himself to make Seattle shine by taking their local artists for his movie's soundtrack.
There was Pearl Jam, Alice in Chains, Jimi Hendrix, and the best track in the lot is "Dyslexic Heart" by Paul Westerberg. The songs are catchy and something very special.
23. Easy Rider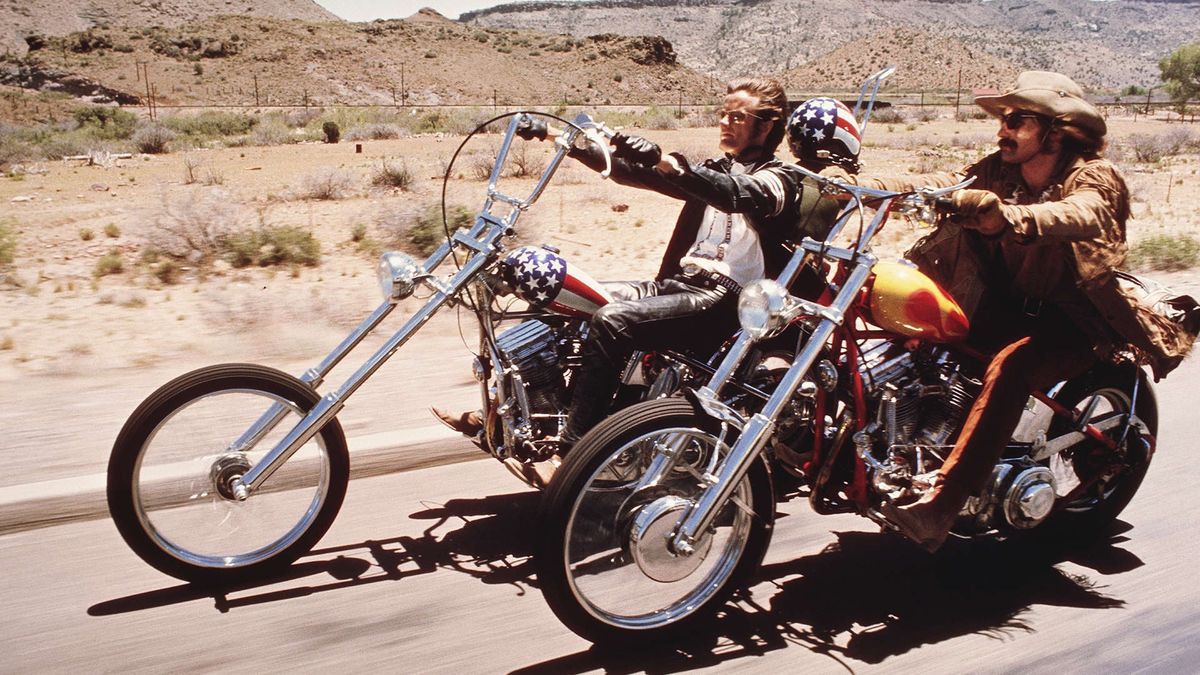 Director: Dennis Hopper
Cast: Peter Fonda, Jack Nicholson, Phil Spector
IMDb Ratings: 7.3/10
Streaming Platform: Netflix, Disney Plus
The movie was and is for the youth. The soundtrack was a mix of Pop and rock, very typical in 1969, but it was spectacular. Steppenwolf's "Born to be wild" and "The Pusher" changed the scenes for the teens and the movie. The Electric Prunes, Jimi Hendrix, The Byrds all contributed to this epic and heroic soundtrack and made it one of the most heard soundtracks of all time.
22. Inside Llewyn Davi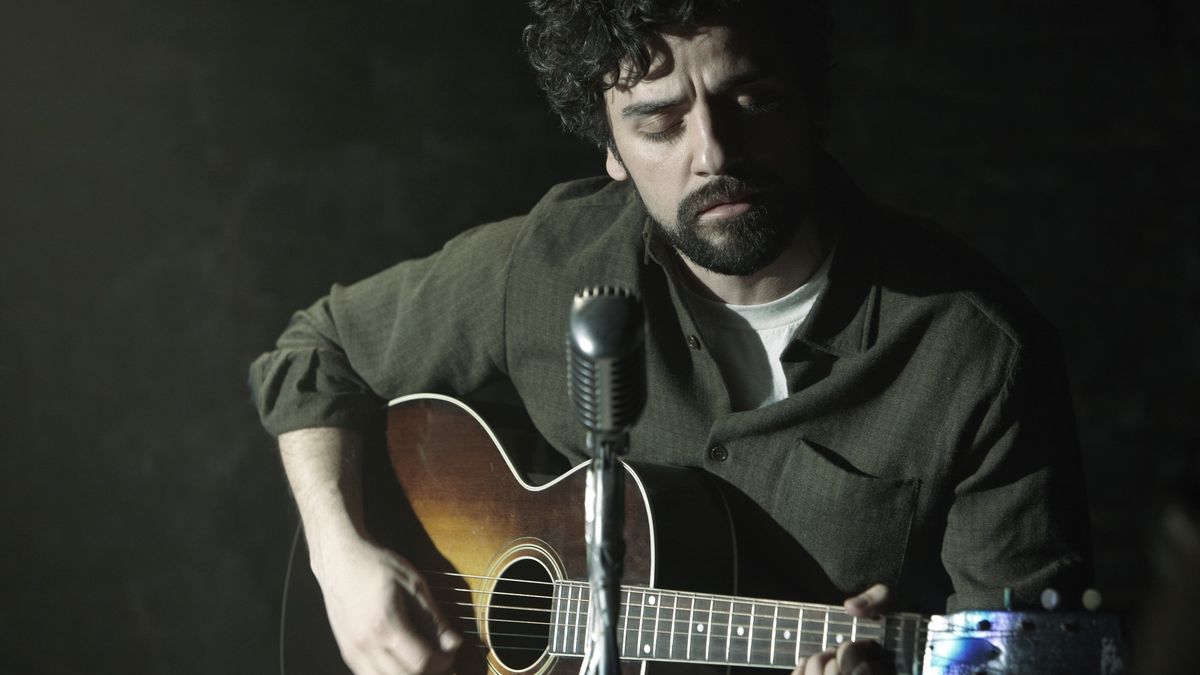 Director: Ethan Coen, Joel Coen
Cast: Oscar Isaac, Carey Mulligan, Justin Timberlake
IMDb Ratings: 7.5/10
Streaming Platform: Amazon Prime. Microsoft Store
Having Justin Timberlake star in a movie and not have him sing any song is blasphemy. The soundtrack is wonderful. There's the use of the banjo in "The Roving Gambler" and a mournful tone in "Hang Me, Oh Hang Me"
These two tracks give the time of the early ear, but there are two songs which seem too close to pop, "Five Hundred Miles" and "The Last Thing On My Mind" by Justin Timberlake and The Sands, respectively. The music stays true to the movie.
21. High Fidelity
Director: Stephen Frears
Cast: John Cusack, IbenHjejle, Jack Black, Todd Louiso, Lisa Bonet.
IMDb Ratings: 7.5/10
Streaming Platform: YouTube, Google Play
The movie was released during a time when iPods weren't there, vinyl was endangered, and people were stacking up Mp3 and cassettes. "You're Gonna Miss Me" by The 13th Floor Elevators' might not have done too well as a single, but it was selected as the opening song. F
or an almost loved ballad, which was a rock jam, written by Arthur Lee, "Always See Your Face" by Love managed to remit the emotions the character was going through.
A brownie point to this movie to get Bruce Springsteen to play a nice melody on the guitar while giving some advice to Rob Gordon. The best song out of the 15 tracks was "Oh! Sweet Nuthin" by The Velvet Underground.
20. Pretty In Pink
Director: Howard Deutch
Cast: Molly Ringwald, Jon Cryer, Andrew McCarthy,
IMDb ratings: 6.8/10
Streaming Platform: DIRECTV
The 1980s had some darling rom coms with memorable music, and one of them is Pretty in Pink. If there's any retro-themed party going on right now, the music and the style from this movie would be a perfect inspiration.
The punk songs which were used were already pretty famous among teens at that time, considering The Smiths' "Please, Please, Please Let me Get What I Want" celebrated the heartbreak faced by a teenager in love.
High school students love pop, "If You Leave" by Orchestral Manoeuvres in The Dark was the opening pop track, then comes "Shellshock" by New order's who had two instrumental tracks, but they weren't added. There was pop or classic rock song for every scene, whether the geek getting the girl or the girl being nervous around her crush. Pretty In Pink has one of the best soundtracks of all time.
19. Good Fellas
Martin Scorsese knows his sounds and film. He is a genius. That being said, GoodFellas' soundtrack is all popular rock tunes. It has at least 2 tracks out of 12 by the all-time classic Rolling Stones which are, "Monkey Man" and "Gimme Shelter."
The sequence of the songs manages to captivate the audience to the story and the reality of what he's trying to show. Tony Bennett's "Rags To Riches" and Sinatra's cover, "My Way" was like oil on the engine in this film. The movie, in every aspect, was a masterpiece.
18. Reality Bites
Director: Ben Stiller
Cast: Winona Ryder, Ethan Hawke
IMDb Ratings: 6.6/10
Streaming Platform: YouTube
The big 90s introduction to alt-rock happens in this movie. Although it's not a big classic movie or a famous love story, the music is quite notable. This hip hop track, "Give a Man A Fish" by Arrested Development, won Grammys and great reviews from music critics.
Sepultura's "Arise" is the title metal track of the movie, which was a highly intense headbanging song. Salt-N-Pepa's "Let's Talk About Sex" was and still is a big hit among teens and is a jam to this day. The soundtrack of Reality Bites is pure fun and joy.
17. American Graffiti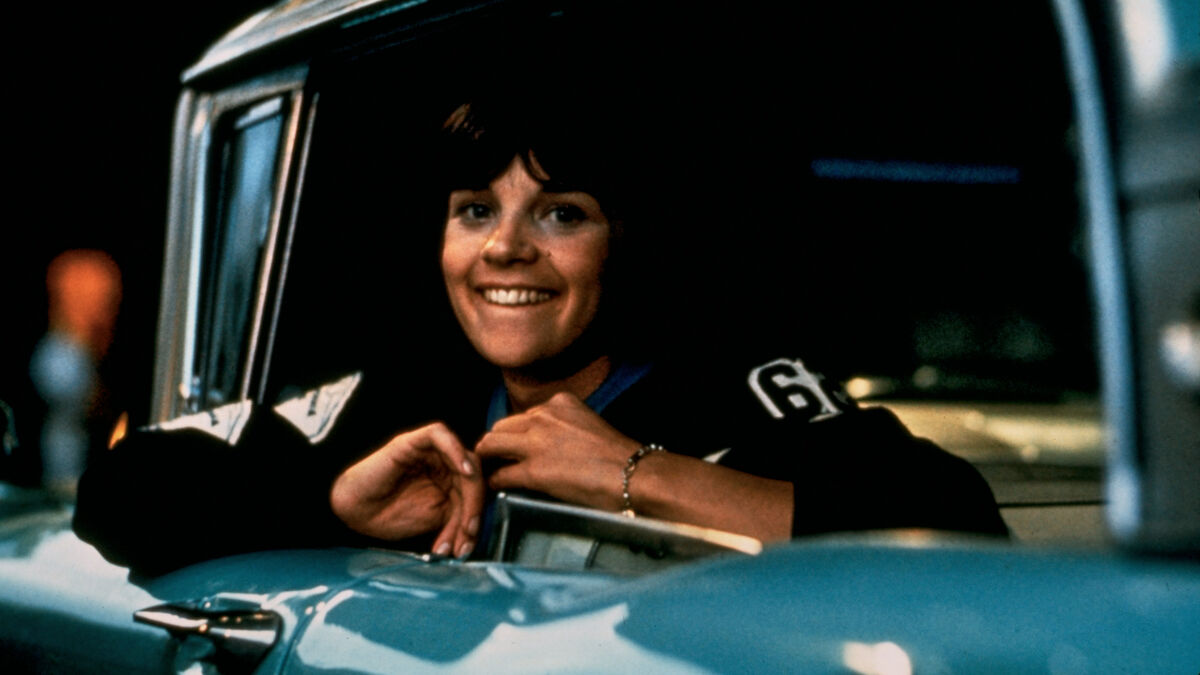 Director: George Lucas
Cast: Richard Dreyfuss, Ron Howard, Paul Le Mat, Harrison Ford, Charles Martin Smith, Cindy Williams
IMDb Ratings: 7.4/10
Streaming Platform: Hulu
The best part about this teenage movie was the soundtrack. The movie was timed in the early 60s, and there were quite a few rock bangers. "Johnny B. Goode," "That'll Be the Day," "Rock Around the Clock," "Smoke Gets in Your Eyes" are all big hits from their time, and "Little Darlin" by the Diamonds is a song with bubbly energy and the kind you want to dance to.
Wolfman Jack also made an appearance in American Graffiti 1973, doing what he does best, being a radio jockey. The tracks were originally sold in Vinyl, but the tracks were converted to singles and sold in CDs when the time came to change.
16. Pulp Fiction
Director: Quentin Tarantino
Cast: Uma Thurman, John Travolta, Samuel L. Jackson, Bruce Wilis
IMDb Ratings: 8.9/10
Streaming Platform: Hulu, DIRECTV
Quentin Tarantino left no stone unturned for this cult classic. The music of this movie is probably the coolest soundtrack of all time. The 90s vibe mixed with the 70s rock music results in a lot of grooving, even if you're abusing drugs. "Misirlou" by Dick Dale is the banging, opening track of the film, which is actually a Folk Tune and a very epic one at that. If Pulp Fiction had to be any track, it would be this one.
Tarantino used Surf music intensely in this movie, from "Bustin' Surfboards" by The Tornadoes to "You Can Never Tell" by Chuck Berry. He changed the faces of some songs, too, by attaching them with some barbarous scene like "Comanche" by The Revels.
The film brought a lot of old gems and made them live once again, like "Jungle Boogie" by Cool & The gang or Urge Overkill's "Girl; you'll be a woman soon." All in all, there was this fun and unhinged mood in this soundtrack, which just seems to fit right in with the movie.
15. A Star Is Born
Director: Bradley Cooper
Cast: Bradley Cooper, Lady Gaga
IMDb Ratings: 7.6/10
Streaming Platform: Netflix
A starry soundtrack was definitely born in this movie, along with the great sizzling between Gaga and Cooper. "Shallow" is the pop song with beautiful range by Lady Gaga and the soft, husky voice of the first-timer, Bradley Cooper.
The songs are pop, alternative, soft rock, country, and blues, considering it has Grammy winner Lady Gaga as the lead. There's a beautiful cover of "La Vie En Rose", the French melody by Lady Gaga. Bradley Cooper has sung quite a few songs along with the Gaga or solo.
14. Dazed and Confused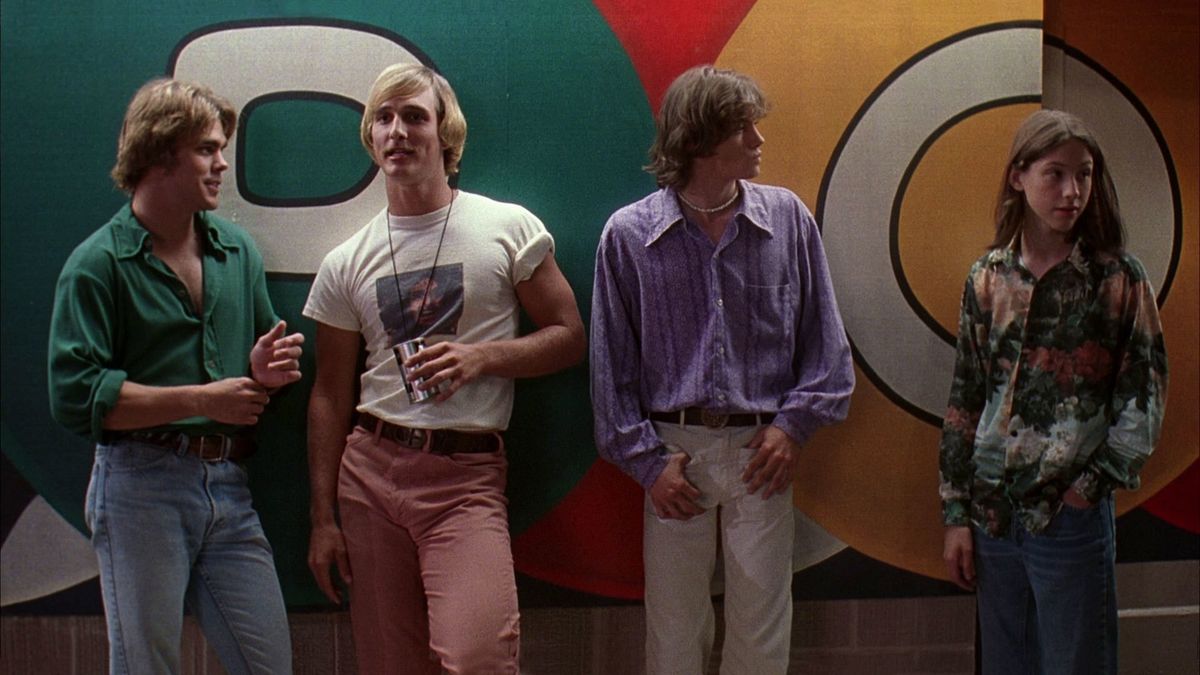 Director: Richard Linklater
Cast: Matthew McConaughey, Ben Affleck, Adam Goldberg, Parker Posey
IMDb Ratings: 7.6/10
Streaming Platform: Youtube
High school movies hit the jackpot when this movie was made. The acting, the script, and the cast were all incredible but what stood out was its soundtrack. The opening credits did pull out the big guns; "Sweet Emotion" by Aerosmith. Most of these songs are played in the car when the characters were driving and chasing around.
Rock was a big thing in this movie, like Deep Purple's "Highway Star" and Black Oak Arkansas's "Jim Dandy." Alice Cooper's songs have a made a big cameo too, one during "School's out" and another one during No more Mr. Nice guy." The movie might not have been a crowd-puller or had played Led Zepplin's "Dazed and Confused," but it's the soundtrack is a sure hit.
13. The Graduate
Director: Mike Nichols
Cast: Dustin Hoffman, Anne Bancroft, Katharine Ross
IMDb Ratings: 8/10
Streaming Platform: Amazon Prime, Video, iTunes, Google Play
Mike Nichols found the soul of his movie in the soundtrack because of Simon and Garfunkel. "Mrs. Robinson" is the most famous one in this comedy-drama, it tells you a story and is the one background which goes on for a long time.
"Sound of Silence" has a lonely guitar strumming in the start with a calm nature in the song with one of it's most relatable lines for every generation, "Hello, Darkness, my old friend." The Graduate is not a typical musical, but Nichols makes sure that the scene doesn't seem too empty.
12. The Harder They Come
Director: Perry Henzell
Cast: Jimmy Cliff, Carl Bradshaw, Janet Bartley
IMDb Ratings: 6.9/10
Streaming Platform: Amazon Prime
Reggae. The soul of this movie's soundtrack. The songs are from some legendary reggae artists like Desmond Dekker, The Melodians, Jimmy Cliff, who is the star of the soundtrack. "Shanty Town," by the name, shows the challenges and difficulties the lead faces. The opening track of the harder they come is full of liveliness and congo' beats. The music gives you the perfect Jamaican vibe and gives reggae a new face.
11. Call Me By Your Name
Director: Luca Guadagnino
Cast: Timothee Chalamet, Armie Hammer
IMDb Ratings: 7.9/10
Streaming Platform: Netflix, Amazon Prime Video
This coming-of-age story about young love and forbidden romance touched so many hearts and made so many eyes weep.
The songs are aesthetically pleasing because they have so much heart in them. The synth wave genre mixed with pop is used a lot in the songs, like in "Mystery of Love," "Visions of Gideon," "Love My Way" by The Psychedelic Furs. The whole soundtrack seems like a letter of emotions to a close and loved one.
10. Saturday Night Fever
Director: John Badham
Cast: John Travolta, Karen Lynn Gorney
IMDb Ratings: 6.8/10
Streaming Platform: Netflix
Bee Gees something out of the ordinary here. 70s disco was probably married to Bee Gees with the way they used Pop-Disco in their soundtrack for this musical. "Staying Alive" is this macho song that will make you wear flared jeans, slick your hair back and dance around.
"More than a woman" has the constant tempo of disco and a techno undertone, which is very peaceful. If you want to dance to a sad song, "If I Can't Have You" is the perfect one; just ignore the lyrics, only vibe to the light wave disco song. Saturday Night Fever has all the songs for every emotion, that too, in the disco!
9. Purple Rain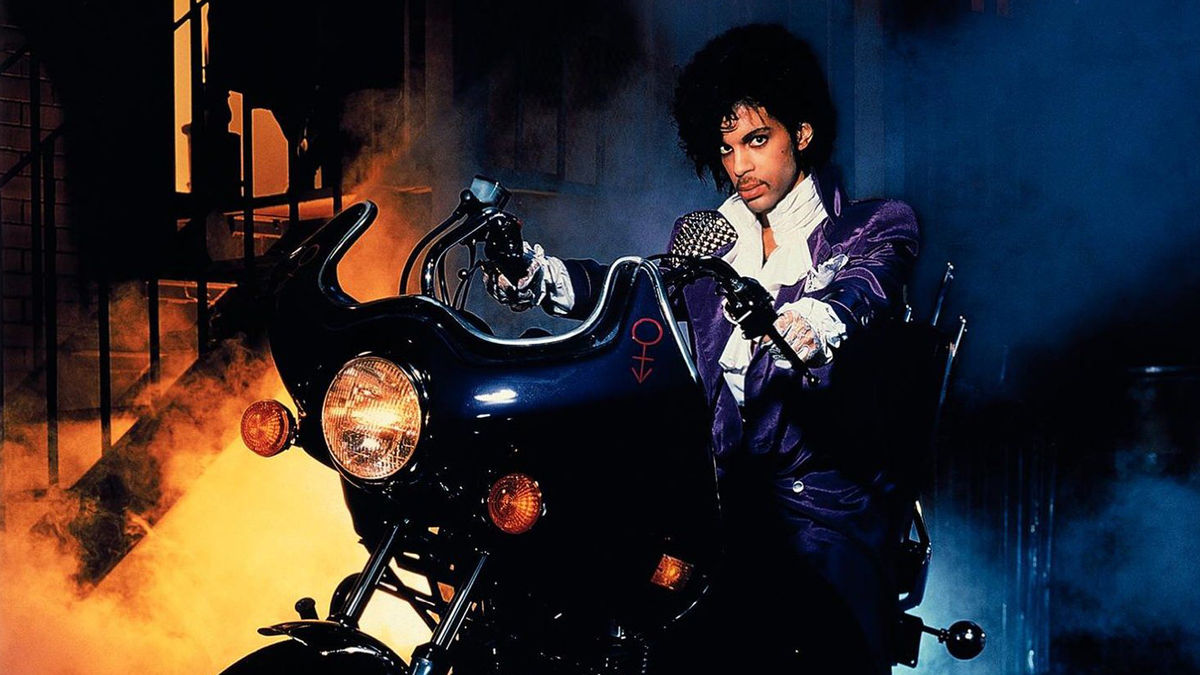 Director: Albert Magnoli
Cast: Prince, Apollonia Kotero
IMDb Ratings: 6.6/10
Streaming Platform: Coming on Netflix in February
This peculiar little legend had an artistic way of getting into people's hearts. "Purple Rain" is one of his biggest musical numbers by him and his band, The Revolution, and so is the movie which stars him, despite the chauvinistic approach in the story and sad acting by the actors. "When Doves Cry" by Prince and The Revolution was a statement in it's all weird self.
With electric guitar and jangling drums, this track found its way to the top. Prince was a bold man; he never shied away from anything, especially in his songs; for some, "Darling Nikki" would've been too sexual, but he made sure to add some soul with that Rock song and get everyone to step it up. This soundtrack is legendary, to say the least, and it has to be danced on at least once in your life!
8. Dirty Dancing
Director: Emile Ardolino
Cast: Patrick Swayze, Jennifer Grey
IMDb Ratings: 7/10
Streaming Platform: Amazon Prime
Swayze's energy and sensuous dancing made Dirty Dancing the little minx among all the Romance Dramas. "She's Like The Wind" by Patrick Swayze is the perfect song to dedicate to your significant other; with his smooth voice and light drum beats and the guitar strumming, what a bliss. The Ronettes' "Be My Baby" will make you miss the time you were out with your friends, dancing around, in the 80s.
With the intense bass and deep voice, the songs are perfect. "Time Of My Life" could be your go-to song for anything, to ballroom dance, graduate to, or just dance alone in your room because of the belting voices and the classic drums. It is just a lively soundtrack that anyone from any era would enjoy.
7. Exodus (1961)
Exodus is an expansive work of historical fiction that explores the early years of Israel and is based on Leon Uris's classic book of the same name.
As Ari Ben Canaan, a former captain in the Jewish Brigade who smuggles mostly Holocaust survivors who are detained in a camp while they waited to make Israel their new home after being expelled from Europe, Paul Newman gives a classic performance.
6. Mary Poppins (1965)
Mary Poppins, a beloved Disney film, introduced viewers to a well-liked magical British nanny. It's a winner if you add in lessons on family, love, and the value of childhood. The entire plot was tied together by the outstanding performances of Dick Van Dyke and Julie Andrews.
Songs on the soundtrack have delighted generations of kids and their parents. Some of the most memorable songs include "Spoonful of Sugar," "Step in Time," and "Supercalifragilisticexpialidocious." Several underappreciated ballads, including "Let's Go Fly a Kite" and "Feed the Birds," were also included on the soundtrack.
5. Pitch Perfect
Director: Elizabeth Banks, Trish Sie
Cast: Anna Kendrick, Rebel Wilson, Brittany Snow
IMDb Ratings: 7.1/10
Streaming Platform: Netflix
This movie came out quite recently, but Acapella was a new thing, still. Pitch Perfect came with A cappella of songs from every genre and any period like, "Don't You Forget About Me" from Breakfast Club mashed with "Party In The USA" by Miley Cyrus and a bunch of other songs
. Anna Kendrick gives her audition for the Barden Bellas by making beats from a cup and singing "Cups When I'm Gone," and that goes viral.
"Titanium," an acoustic cover of this electronic piece by Anna Kendrick and Brittany Snow, made the song live once again. There is so much music in this trilogy and so much variation, which just keeps getting awesome. It's truly a musical delight. Pitch Perfect is the time capsule.
3. Mamma Mia
Director: Phyllida Lloyd
Cast: Amanda Seyfried, Meryl Streep
IMDb Ratings: 6.4/10
Streaming Platform: Netflix
This movie was made so everyone could relive or live ABBA because they did rule the music world once, and honestly, the reason is crystal clear.
"Dancing Queen," every teenager's go-to dance song, which could be her life background score too, and "Money, Money, Money" giving us the reality of the money-minded world we live in but with its strange keyboard sound which changes to synth-wave, "VoulezVous" a pop classic and lastly "Mamma Mia," this needs no description, it is a full-on ride.
There are a lot of songs by ABBA that will make you fall in love, cry, miss someone, or just dance around in the streets of Greece, and that's what makes it so precious.
2. Garden State
Director: Zach Braff
Cast: Zach Braff, Natalie Portman, Ian Holm
IMDb Ratings: 7.4/10
Streaming Platform: YouTube
This soundtrack will feel like your own little playlist in your collection. Indie Rock found a huge audience because of this movie. The Shins, "New Slang," as suggested by Sam to Andrew in the movie, is a song you won't regret.
There's Coldplay who were as famous as they are now, Simon & Garfunkel in "The Only Little Boy Living In New York." One of the favorite tracks of fans would be "Such Great Heights" by Iron & Wine. It is pure, fragile, and sure you can give your heart to. Zach Braff made this incredible tape just for the indie rock fans.
1. Mo' Better Blues
Director: Spike Lee
Cast: Spike Lee, Denzel Washington
IMDb Ratings: 6.6/10
Streaming Platform: Microsoft Store
America didn't always have metal, pop, and rock. There was Jazz before all that. Spike Lee dedicated this movie to that art. Cynda Willaims gives a soft rendition of "Harlem Blues." There are beautiful and divine sets of Saxophone, which gives you a lot of 70s Dark Pub nights vibes. "Jazz Thing" is a hip hop jazz classic that turned out to be an idea for many youngsters.
50 movies with some great soundtrack, which will get you through any time. The lyrics, the creation, the beat, each of the soundtracks is known to be good in that. Throw a party or dome self-care, and these songs will definitely come in handy. Just pick wisely.