In the starting first few reels of the movie American Psycho you get to know the protagonist. He might look odd, but overall, things look normal. As the film progresses, you will notice a change in their behavior, either because of inner issues or due to some external stimulus.
You will discover the double life of the character. But as the movie reaches halfway, hell breaks loose, the protagonist loses his cool and goes completely mad, and you don't have any idea what will happen next in the movie.
You will stick to the last scene to know how the protagonist will damage others or himself. I just elaborated on a typical film plot that turns into a complete madness flick. There is no name or genre for these kinds of movies; one such film that revolves around the same story is American Psycho.
Patrick Bateman is a white, handsome young, and Ivy League educated, indistinguishable from his Wall Street associates. Covered by privilege, wealth, and harmony, Patrick is also a quintessential serial killer wandering freely and bravely.
Unfortunately, his serial killer impulses get triggered by jealous materialism and pricking envy when he discovers that someone has more than he has. After one of his wall street colleagues shows a business card superior in paper and ink to him, Patrick's blood thirst sharpens, and he starts to go all rampage mode by killing people.
If you love Patrick Bateman and American Psycho, you should watch other movies like this. It is impossible to find a film as great as American Psycho; we have tried to see movies like American Psycho.
If you are interested, indeed, you can have a look and might be able to find some films like American Psycho on Amazon Prime, Netflix, Hulu, or other streaming platforms.
20. Mr. Brooks (2007)
Director: Bruce A. Evans

Cast: Kevin Costner, Demi Moore, Dane Cook

IMDb Ratings: 7.3

Rotten Tomatoes Score: 55%

Streaming Platform: Amazon Prime Videos, Youtube Movies
Just think you have a split personality, and your alter ego likes killing. It is one of many slated things that make the movie entertaining. Indeed no one can imagine their life like this, but it is a thrill to watch such films. Kevin Costner portrays Earl Brooks as a good businessman with a hidden past.
He has an alter-ego, Marshall, played by William Hurt, who likes to kill people for fun. Brooks fights his addiction, whereas Marshall enjoys this hobby and is too much. Finally, to control Marshall, Brooks commits the last killing, but unfortunately, someone sees it and begins to blackmail him into continuing the massacre.
19. There Will Be Blood (2007)
Director: Paul Thomas Anderson

Cast: Daniel Day-Lewis, Paul Dano

IMDb Ratings: 8.2

Rotten Tomatoes Score: 91%

Streaming Platform: Amazon Prime Videos, Apple TV
2007's There Will Be Blood is a story filled with addiction, greed, and betrayal garnished with beautiful performances. It revolves around Daniel Plainview (Daniel Day-Lewis), a silver miner turned oilman; he was on a possessive journey for wealth during Southern California's oil boom around the 19th and 20th centuries.
The line "I don't want to succeed" he says "I don't want others to succeed" is a genuinely oppressive line from a sociopath that lives inside Daniel. The cinematic world is filled with many outstanding actors who, over the years, have entertained the audience globally with their craziness, effort, elegance, and subtleness.
18. Network (1976)
Director: Sydney Lumet

Cast: Peter Finch, William Holden

IMDb Ratings: 8.1

Rotten Tomatoes Score: 92%

Streaming Platform: Amazon Prime Movies, Youtube
Howard Beale, an anchor, is pushed to retire because of his age; in his final episode, he announces that he will commit suicide. Naturally, this announcement increases the rating, and the entire situation is now full of entertainment.
The film's shift from madness to sanity is remarkable. The sinister and messed-up rants by the protagonist Howard Beale's devilish and messianic outbursts comprise one side of the movie, and the other side is filled with the gradual human degradation of companies' merciless professionalism.
17. Natural Born Killers (1994)
Director: Quentin Tarantino

Cast: Woody Harrelson, Juliett Lewis, Robert Downy Jr.

IMDb Ratings: 7.2

Rotten Tomatoes Score: 48%

Streaming Platform: Netflix
Robert Downey Jr., Woody Harrelson, Tommy Lee Jones, and Tom Sizemore star in Natural Born Killers by Oliver Stone. The film revolves around two horrible preadolescence victims who grew up to be lovers and killers and are praised by the media.
Quentin Tarantino was given credit for his screenplay but later rejected it. Thom, Stone, and Arnon were executive producers of the movie, along with Don Murphy, Clayton Townsend, and Jane Hamsher.
16. All or Nothing (2002)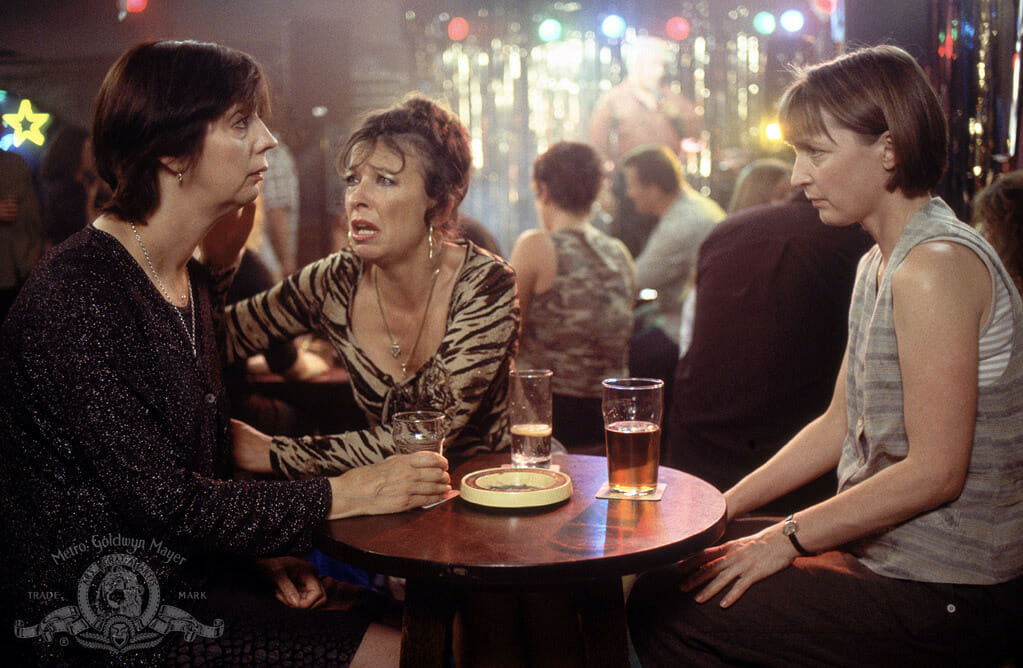 Director: Mike Leigh

Cast: Timothy Spall, Ruth Sheen, Lesley Manville

IMDb Ratings: 7.2

Rotten Tomatoes Score: 82%

Streaming Platform: Amazon Prime Videos
The movie is filled with Timothy Spall and Lesley Manville's breaking scenes and performances; this is a gut-wrenching family drama by Mike Leigh. Phil and Penny are a working couple, and their marriage is dying rapidly.
These hard times get harder when their son (James Corden) becomes hospitalized. Spall and Manville are the leads, but Mike does a good job drawing out depth from Corden and Sally, their neighbor. It was one of the roughest films by Leigh, but still, you can feel the sweetness in the stories between hope and disparity.
15. Mysterious Skin (2004)
Director: Gregg Araki

Cast: Joseph Gordon-Levitt, Brady Corbett, Elizabeth Shue

IMDb Ratings: 7.6

Rotten Tomatoes Score: 86%

Streaming Platform: Amazon Prime Videos
When Brian was 8, he spent five years in a blackout. Ten years later, he is searching for the absolute truth. His quest guides him to Neil, who was in his team, the little league, during that summer when the blackout happened.
Brian always thought the aliens kidnapped him and saw Neil in his dreams. However, Neil is aware of the truth, but he has left his small town and has relocated to New York. Will he tell Brian and his family the answers to the questions they are looking for? You will see a boy who cannot remember anything and will also see a boy who cannot forget anything in the same movie.
14. Eraserhead (1977)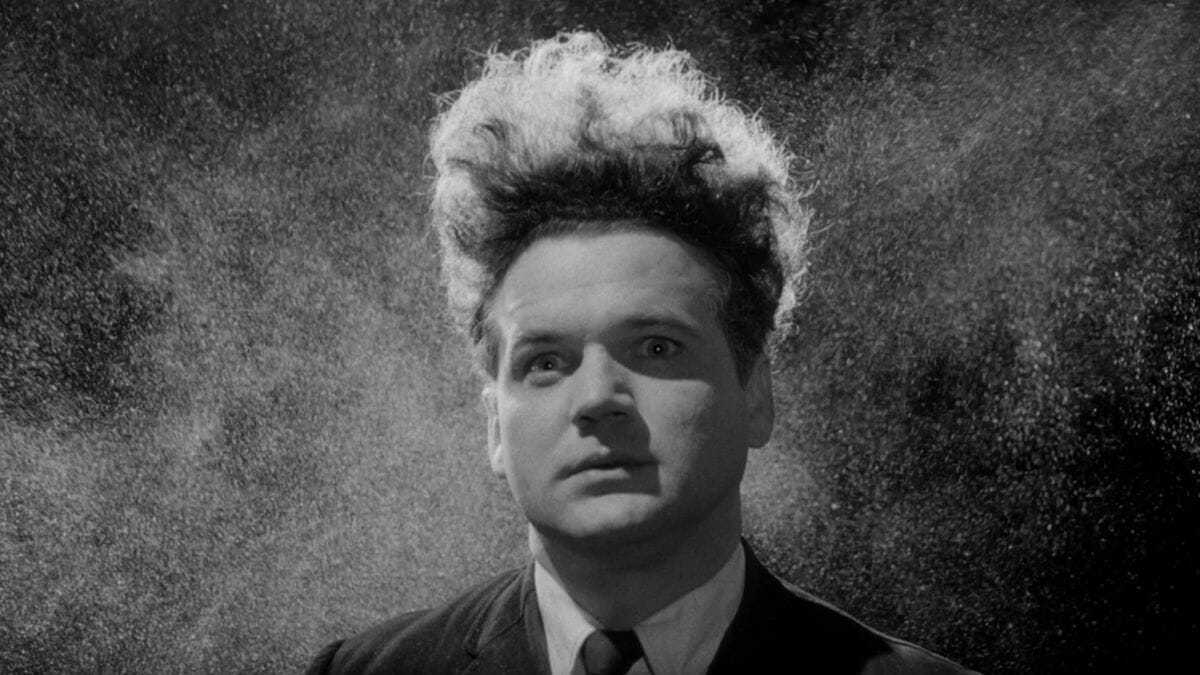 Director: David Lynch

Cast: Jack Nance, Laurel Near, Charlotte Stewart

IMDb Ratings: 7.3

Rotten Tomatoes Score: 90%

Streaming Platform: Amazon Prime Movies
David Lynch's movie is the first critically acclaimed surrealist venture. Eraserhead tells us the story of a man who has to care for his harshly deformed kid. It is a body horror film that has separate Philosophical and psychological aspects.
Stuck between an unsettling vision of a woman and hallucinations reflecting sexual connotations, the actor is shown to reside in a mechanized dystopian setup. Illustrated in black and white and featuring a bright, flawless soundtrack has gained viewers' attention over the years.
13. Apocalypse Now (1979)
Director: Francis Ford Coppola

Cast: Martin Sheen, Marlon Brando

IMDb Ratings: 8.5

Rotten Tomatoes Score: 98%

Streaming Platform: Amazon Prime Movies
This movie was based on the war in Vietnam and the sheer madness of the young men fighting in the war. Coppola dedicated himself to this masterpiece and allowed the audience to see the pain and nightmare of the war.
Martin Sheen, an American Captain, is sent to kill a Colonel in Cambodia battling his war. However, as he discovers more about Kurtz (Brando), he thoughts about his deeds and no longer considers him mad.
12. Henry: Portrait Of A Serial Killer (1986)
Director: Jack McNaughton

Cast: Michael Rooker, John McNaughton, Tracy Arnold

IMDb Ratings: 7

Rotten Tomatoes Score: 89%

Streaming Platform: Watch
The movie's exploration of brutality is crude, and it's a low-budget movie that doesn't look like one and serves the purpose of forming a raw villain, as American Psycho states. Henry: Portrait of a Serial Killer maybe be gruesome, murky, and dirty in its efforts, but the cast's performance and direction deserve all the praise.
While American Psycho is a more shiny display of ethical degradation Henry: Portrait of a Serial Killer is a straight jugular, raw, and crude in its plot and shady setup.
11. Seven Psychopaths (2012)
Director: Martin McDonagh

Cast: Christopher Walken, Woody Harrelson, Colin Farrell, Sam Rockwell

IMDb Ratings: 7.1

Rotten Tomatoes Score: 83%

Streaming Platform: Netflix
If you like any of the mentioned – Pulp Fiction, Dark Comedy, Irish Accents, Woody Harrelson- this film is for you. It is filled with the mafia, crisis, violence, and complicated situations that everyone might not prefer, but for the target audience.
It is a good movie; it can get crazy and chaotic, and viewers should focus on each setting in the scenes rather than the whole plot. Martin McDonagh directed it, and it was a precise comeback for him after running In Bruges. So if you love this film, you can watch it In Bruges too.
10. Taxi Driver (1976)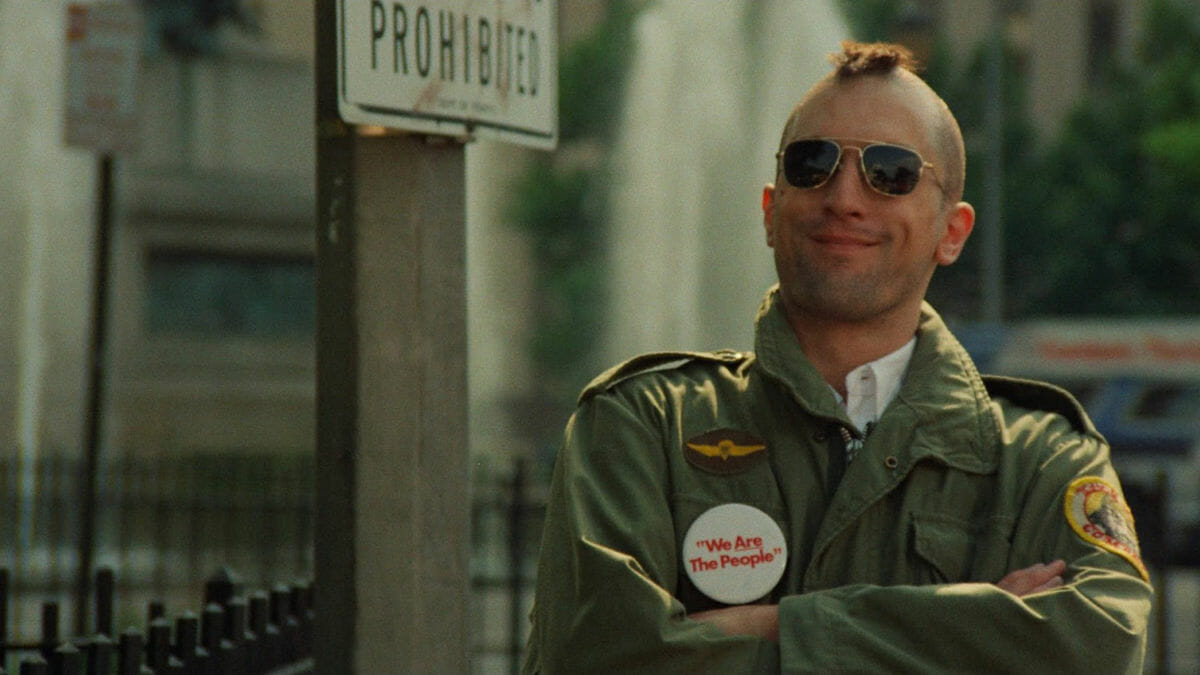 Director: Martin Scorsese

Cast: Robert De Niro, Cybill Shepherd, Copper Cunningham

IMDb Ratings: 8.3

Rotten Tomatoes Score: 96%

Streaming Platform: Amazon Prime Movies, Youtube, Netflix
Taxi Driver stars Robert De Niro as a former Vietnam veteran now stalking the streets of New York in the seventies as a late-night cab driver, and his mind is getting mad by looking at all the profanity and filth around him. He is a ticking time bomb and will surely go off, but we don't know when and what will trigger him.
Martin Scorsese made a gloomy classic, and his camera is placed at the exact place where the protagonist sees the hell in the city and builds his rage. In the movie's opening shots, the steam is shown rising from the sewer gates as hell is bubbling below the town.
This is a classic thriller movie; while watching this flick, your mind will constantly be racing, keeping you on edge. Robert De Niro plays Travis Bickle, a loner who works in New York as a taxi driver. He dreams about cleaning the city and becoming the hero he knows he truly is.
He meets Betsy, a beautiful campaign worker, and is enchanted with saving her from the world. Now he plans to kill a presidential candidate. But later, while the assassination, Travis thought to keep a prostitute who was working for a crime boss.
9. The Shining (1980)
Director: Stanley Kubrick

Cast: Jack Nicholson, Shelley Duvall

IMDb Ratings: 8.4

Rotten Tomatoes Score: 84%

Streaming Platform: Amazon Prime Movies, Youtube
Stephen King is the author of the book on which the movie The Shining is based in the horror genre, and it was and still is very disappointing and is understandable as it has very little from the book. However, the flick is very hypnotic, pulling you into the terrifying massiveness and hush of the Overlook Hotel.
Be it Wendy discovering Jack's work, Jack chasing Danny in the Hedge Maze, or Mr. Grady's talk with Jack in the bathroom; there are still some things from the movie that keep me awake.
8. No Country For Old Men (2007)
Director: Coen Brothers

Cast: Josh Brolin, Javier Bardem, Tommy Lee Jones

IMDb Ratings: 8.2

Rotten Tomatoes Score: 93%

Streaming Platform: Amazon Prime Movies, Netflix
Here's a bonus for all the movie buffs, watch all the Coen Brothers films. Their creation library has given some of the best movies like True Girt, Fargo, and A Serious Man, to name a few. This movie was also a masterpiece, like others.
Josh Brolin plays Llewelyn Moss as a hunter, and his life turns sinister when he finds himself on a failed heroin deal scene. He becomes greedy and chooses to keep the two million dollars from the location.
He's saving all the money and makes Javier Bardem plays as Anton Chigurh trails him, and he will not stop until he gets the money and brings Moss down. This turns into a violent cat-and-mouse chase; the cat is a psychopathic killer, and the mouse is Llewelyn Moss.
7. Bronson (2009)
Director: Nicholas Winding Refn

Cast: Tom Hardy, Kelly Adams

IMDb Ratings: 7/10
Rotten Tomatoes Score: 76%
Streaming Platform: Amazon Prime Videos
Bronson is directed by the same director who has us Drive. It is a story of a man imprisoned for seven years but spent three decades in isolated detention. Again, Tom Hardy does exceptionally well in this dark comedy. No one can help his situation, no matter what.
The movie has excellent acting, class, and humor based on a true story and is one of the best films by Tom Hardy.
6. Shutter Island (2010)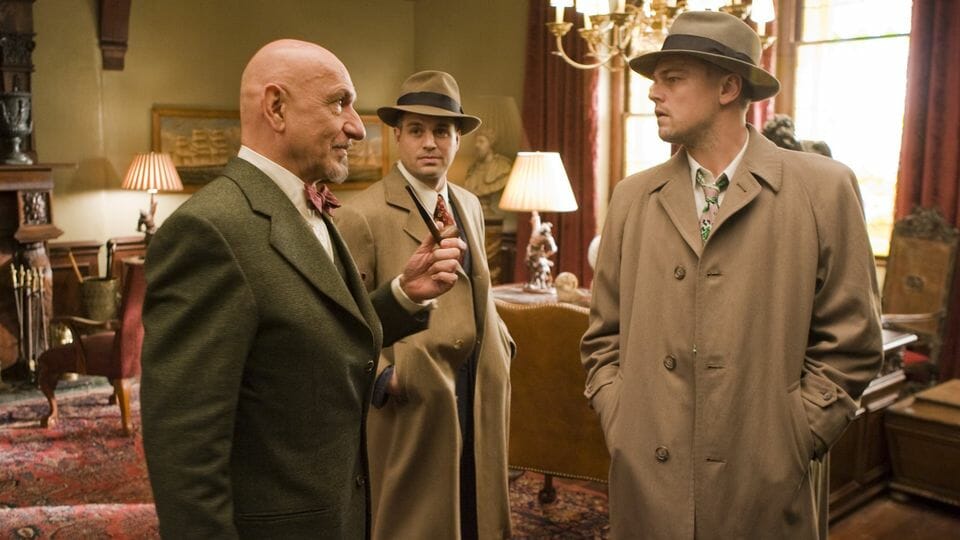 Director: Martin Scorsese

Cast: Leonardo DiCaprio, Mark Ruffalo, Ben Kingsley

IMDb Ratings: 8.2

Rotten Tomatoes Score: 68%

Streaming Platform: Amazon Prime Movies
All hell breaks loose at AsheCliff Hospital on criminally insane on Shutter Island when they discover that one of their most dangerous patients has escaped but is still in the hospital and is hiding somewhere. 2 investigators, Chuck and Teddy, come and start looking for clues.
They see everyone as a potential suspect. Martin Scorsese's neo-noir has made sure the audience is curious throughout the movie. Finally, when the curtain closes, he asks the same question as Teddy- "Which would be worse? To live as a monster or die as a good man?"
5. Donnie Darko (2001)
Director: Richard Kelly

Cast: Jake Gyllenhaal, Drew Barrymore, Maggie Gyllenhaal

IMDb Ratings: 8

Rotten Tomatoes Score: 86%

Streaming Platform: Amazon Prime Videos, Apple TV
This movie deals with the paradoxes and complexities of the time. Gyllenhaal is a young high school kid who slowly becomes alienated and excluded from the city where he resides.
As the movie progresses, Donnie becomes strange, psychotic, and cruel as his life gets haunted by a considerable bunny rabbit; he believes that reality is an element you can rapidly lose touch with.
The plot quickly revolves all around him. This movie had a genius storytelling quality as it also bent the minds of the audience alongside the character Donny.
4. Night Crawler (2014)
Director: Dan Gilroy

Cast: Jake Gyllenhaal, Michael Papajohn, Marco Rodriguez

IMDb Ratings: 7.9

Rotten Tomatoes Score: 95%

Streaming Platform: Amazon Prime Movies, Netflix
2014 Nightcrawler is a profoundly troubling movie about a character who can go to any measure to get success in life. Lou Bloom's character is played by Gyllenhaal, a tiny thief who looks mildly mad. As the movie progresses, Lou, the photographer, and the salesman's insanity gradually emerge. Finally, Lou Bloom becomes a complete villain with no moral code, no life-changing dilemmas, and no humanity.
3. Fight Club (1999)
Director: David Fincher

Cast: Brad Pitt, Edward Norton, Helena Bonham Carter

IMDb Ratings: 8.8

Rotten Tomatoes Score: 79%

Streaming Platform: Amazon Prime Movies
An oppressed man (Edward Norton) who cannot sleep meets a strange soap salesman, Tyler Durden (Brad Pitt), and starts living in his dilapidated house after his department is destroyed. The two men join hands, form an underground club with strict rules, and fight with other men like them. Marla is a supporter who gains Tyler's attention, and their partnership unravels.
2. Joker (2019)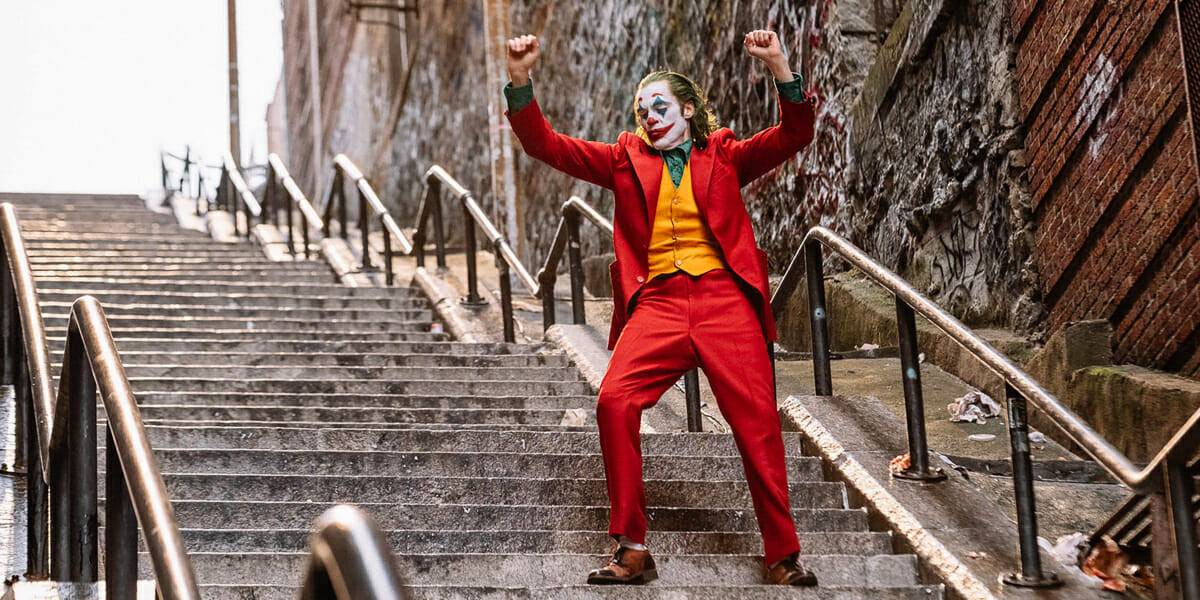 Director: Todd Phillips

Cast: Joaquin Phoenix, De Niro, Zazie Beetz

IMDb Ratings: 8.5

Rotten Tomatoes Score: 68%

Streaming Platform: HBO Max
Have you imagined the feeling of being the wrong man? I think Joker will know this perfectly well. On release, this movie took the cinema by storm. It was the first Joker movie that gave it the edge.
If you have not seen it yet, it is highly recommended. Joaquin Phoenix is seen as Arthur Fleck, who wanders Gotham streets to find some connections.
He is seen wearing two masks, one mask represents his day job as a joker, and the other mask is his attempt to feel that he is also part of the world around him. Unfortunately, society bullies and overlooks him, which pushes him to become the criminal mastermind, Joker.
1. Black Swan (2010)
Director: Darren Aronofsky

Cast: Natalie Portman, Mila Kunis, Vincent Cassel

IMDb Ratings: 8

Rotten Tomatoes Score: 85%

Streaming Platform: Amazon Prime Movies
The movie Black Swan is based on Nina (Natalie Portman), a ballerina in New York City Ballet Company whose life is consumed by dance just like others in her profession. The new season known as Swan Lake, needs a dancer who can play the White Swan with grace and innocence and Black Swan with sensuality and cunningness.
Nina serves the role of White Swan precisely, but Lily represents Black Swan. The two dancers get into a twisted friendship and rivalry, and Nina discovers her black side and a form of recklessness that endangers her.
Black Swan is a terrifying and, at times, disturbing voyage of a teenage dancer with a mentality of a ballerina whose starring role as the other swan diva, she becomes perfect while portraying this dark side.
What Should I Watch After American Psycho?
There are a lot of films like American Psycho, but there is no specific genre of such movies. However, you can follow our article on the top 20 movies like American Psycho, and I'm sure you will get a good flick to watch.
What Should I Watch Before American Psycho?
Before watching American Psycho, you can read other movies of the same genre to get a taste of the genre; American Psycho is not for everyone because of the graphic content, blood, and distortions, and many viewers may feel disturbed after watching the movie. However, others like Christian Bale and his treatment of the role he is given can go for American Psycho.
Is American Psycho About Toxic Masculinity?
It can be considered that toxic masculinity is shown in the movie via its harmful, dangerous elements. Patrick Bateman is the protagonist, and he represents destructive elements of toxic masculinity. From the observation, it can be predicted that the prime character shows several harmful components.
Is American Psycho A Top 10 movie?
Personally, it is not a top 10 movie, but it was one of the most iconic and compelling movies. To be straightforward, there are far more flicks that are better than American Psycho, but it's not a bad film. However, the picture is suitable only for a few people because of the dark comedy, disturbing scenes, and distortions.