Generally, we assume that everything "free" must come with a catch. We persuade ourselves that it must be of lower quality. Indeed there are some cut corners or loose ends. That is not the case with Tubi, a streaming service that is, get this, absolutely free and you can watch out these best movies there.
There is, indeed, a "catch." The streaming platform is ad-supported, meaning you'll get a brief ad break every other time. However, we believe that is a minor fee to pay given the extraordinary richness of their collection. Tubi provides titles from studios like Paramount, MGM, and Lionsgate.
And, as the list below demonstrates, the volume of their materials is not at the expense of quality. When it comes to Tubi, you're spoilt for choice, with everything from cult classics to preternaturally superb directorial debuts to top-tier foreign offerings.
We sifted through the online service's content and chose the best in the world. So grab a pen and paper (or your Letterboxd watchlist tab., whichever floats your boat) and read on for our selection of the finest movies now streaming on Tubi.
20. A Guide To Recognizing Your Saints (2006)
Review Rating: 

8.9/10

Genre

: Crime, Drama

Actors

: Adam Scarimbolo, Chance Kelly, Channing Tatum, Chazz Palminteri, Dianne Wiest, Eléonore Hendricks, Eric Roberts, Federico Castelluccio, Gilbert Cruz, Laila Liliana Garro, Martin Compston, Melonie Diaz, Olga Merediz, Robert Downey Jr., Rosario Dawson, Scott Michael Campbell, Shia LaBeouf

Director

: Dito Montiel

Rating

: R
This multi-award-winning drama features performances by Robert Downey Jr., Rosario Dawson, Channing Tatum, and Shia LaBeouf, among others.
A Guide to Recognizing Your Saints is predicated on the titular memoir by the author, director, and musician Dito Montiel, who remembers his violent early life on the backstreets of Queens, primarily in the 1980s (LaBeouf gets to play the young Dito), as he returns to Los Angeles to visit his ailing father after 15 years away (Downey Jr. plays present-day Dito).
It's also real-life Dito's debut film, with a free, improvisational approach reminiscent of Scorcese's 70s movies. The gripping story is recounted through memories and fourth-wall-breaking monologues, and the unusual directing style makes for an entertaining watch.
19. Coraline
Starring: Dakota Fanning, Teri Hatcher, Jennifer Saunders

Director: Henry Selick

Year: 2009

Runtime: 100 minutes

Rating: PG

Rotten Tomatoes Score: 90%
"Coraline," based on Neil Gaiman's dark fantasy book of the same name, follows its titular young heroine as she goes through a significant life upheaval – moving into a new house. Coraline explores her new digs, bored, uncomfortable, and abandoned by her harried parents, and discovers a unanimous bricked-up corridor.
When the young girl crosses the threshold, she enters a parallel universe where everyone is more wonderful and thrilling. And, of course, everyone has knobs for eyes.
But that's probably all right. Right? "Coraline," a charmingly tactile "children's film" that trusts children's abilities to deal with serious subjects, is both captivating and frightening.
18. The Wailing
Starring: Kwak Do-won, Jun Kunimura, Hwang Jung-min

Director: Na Hong-jin

Year: 2016

Runtime: 156 minutes

Rating: NR

Rotten Tomatoes Score: 99%
Don't be put off by the lengthy playtime! "The Wailing" rewards patient viewers. Perhaps we should qualify our concept of "rewards." A strange sickness, a zombie virus, has come to a tiny, rural community in South Korean hills, twisting the people into vicious wretches doomed to die young.
The fumbling family man officer working on the case is entirely out of his depth. When his daughter becomes unwell, his methodical study deviates into darker shaman rituals and black magic realms.
Na Hong-2016 Jin's film is a seething slow burn that bursts over when you least expect it, thick with danger and emotionally heartbreaking.
17. Black Christmas
Starring: Olivia Hussey, Margot Kidder, Keir Dullea

Director: Bob Clark

Year: 1974

Runtime: 97 minutes

Rating: R

Rotten Tomatoes Score: 71%
It's the holiday season on campus. The eggnog is streaming down, the carolers are singing, and a sputtering madman is slaughtering students at a sorority home.
So what is this last bit about? Bob Clark's Giallo-inspired horror picture is as aesthetically breathtaking as it will likely send shivers up your spine.
It is perhaps the first true story North American slasher (bite your heart out, "Halloween"). "Black Christmas," palpably evil and staunchly feminist, is razor clever, horrifying, and a wonderfully managed study of tone and fear. This one bites the cake when talking about the best movies on the tube, especially horror movies on TV.
16. Aguirre, The Wrath Of God
Starring: Klaus Kinski, Ruy Guerra, Helena Rojo

Director: Werner Herzog

Year: 1972

Runtime: 93 minutes

Rating: NR

Rotten Tomatoes Score: 96%
"Aguirre, the Wrath of God" is a marvelous entry in the hallowed subgenre of colonialists trying to dig their graves. Yet, at the same time, nature looks on, unconcerned, predicated on the frightening true story of Lope de Aguirre — a conqueror mad with authority, ego, and the guilty verdict that he alone would discover the mythical jewel kingdom of El Dorado.
Werner Herzog films Aguirre's voyage in the Amazon like a chronicle, blurring the border between truth and fantasy. "Aguirre, the Wrath of God," a foundation of New German Cinema and a tribute to the ability and instability of male lead Klaus Kinski, is a plunge into what else but lunacy itself.
15. Under The Skin
Starring: Scarlett Johansson, Jeremy McWilliams, Lynsey Taylor Mackay

Director: Jonathan Glazer

Year: 2013

Runtime: 108 minutes

Rating: R

Rotten Tomatoes Score: 84%
An extraterrestrial thing appears on Glasgow's streets and assumes the appearance of a pretty, beautiful woman. The lady abducts and swallows lonely men while driving around the city in a van, disintegrating their corpses in a terrifying black nothingness.
However, as her contact with humanity gets more complex, the extraterrestrial begins to wonder about its existence. "Under the Skin" is a disturbing and terrifying contribution to the modern sci-fi canon, both profoundly unpleasant and unnervingly romantic.
14. Train To Busan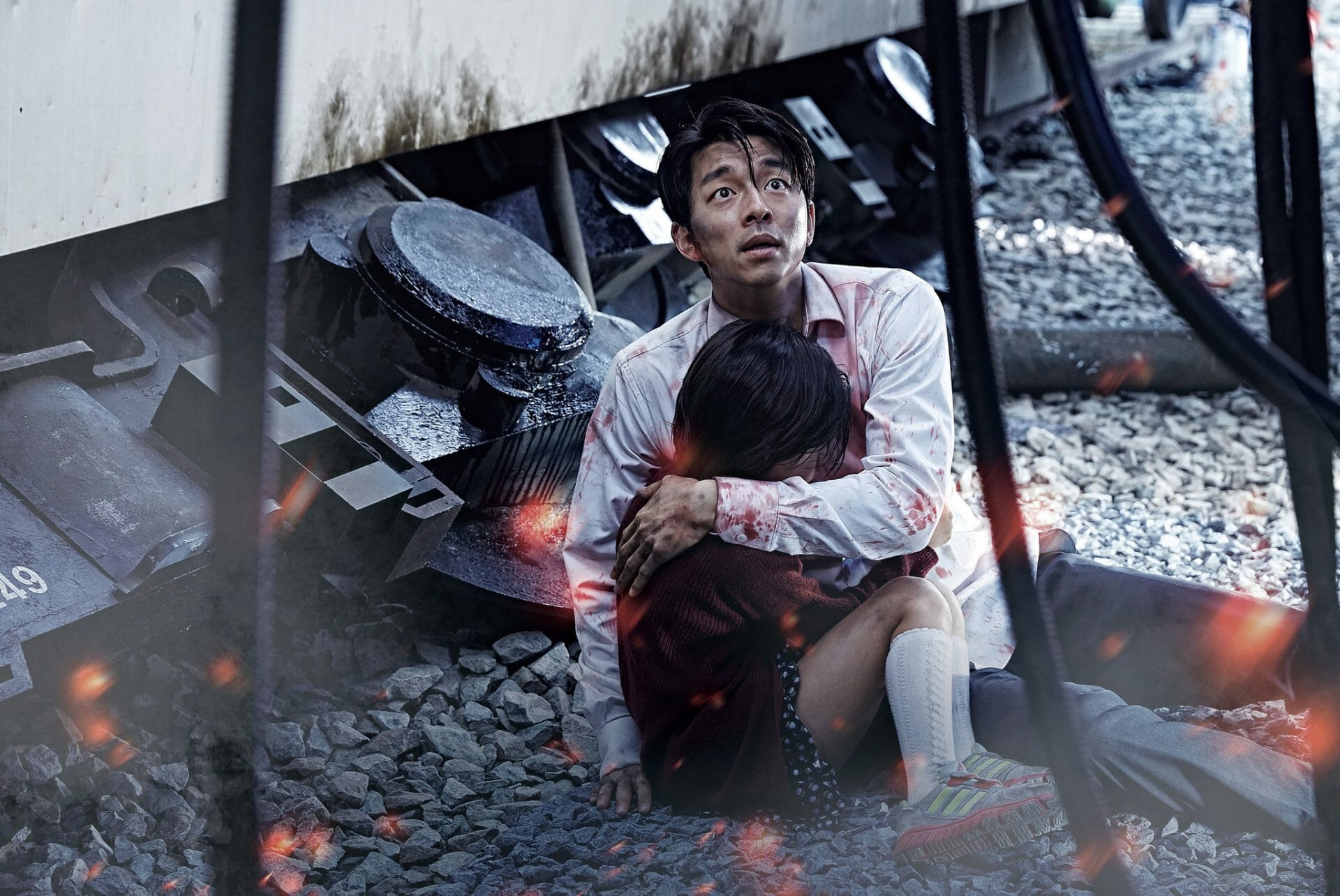 Starring: Gong Yoo, Ma Dong-seok, Choi Woo-sik

Director: Yeon Sang-ho

Year: 2016

Runtime: 117 minutes

Rating: NR

Rotten Tomatoes Score: 94%
"Train to Busan" is an unusual combination of action and horror that gives both thrills and shivers in equal measure. It blends two scary forces: a high-speed railway and zombies. Martial law is declared inattentive father Seok Woo is accompanying his daughter via train.
A mystery disease is turning affected people into violent, flesh-hungry maniacs. You know. The type of folks you want to be stuck on a train with. This living Dead is one of the best films made; thus, it is included among the best movies on tube.
13. Akira
Starring: Mitsuo Iwata, Nozomu Sasaki, Mami Koyama

Director: Katsuhiro Ohtomo

Year: 1988

Runtime: 124 minutes

Rating: R

Rotten Tomatoes Score: 90%
Katsuhiro Otomo's "Akira," a magnificent, kinetic nightmare trip of cyberpunk futurism, nuclear doomsdays, and roving motorcycle gangs, is an anime film that will burrow deep into your soul and never let go.
But, of course, that is a good thing! The film follows Kaneda, a young youngster whose closest buddy unintentionally meets paths with an upper military operation that turns him into a murderous psychic.
With Neo-survival Tokyo coming to a close, it's down to Kaneda to navigate the conspiracy and brewing civil turmoil to keep his buddy from destroying what is left of the planet.
Akira is a classic for a reason, with an unrivaled meticulousness that delivers on its promise. (If that isn't enough, it also possesses one of the best scores)
12. Blow Out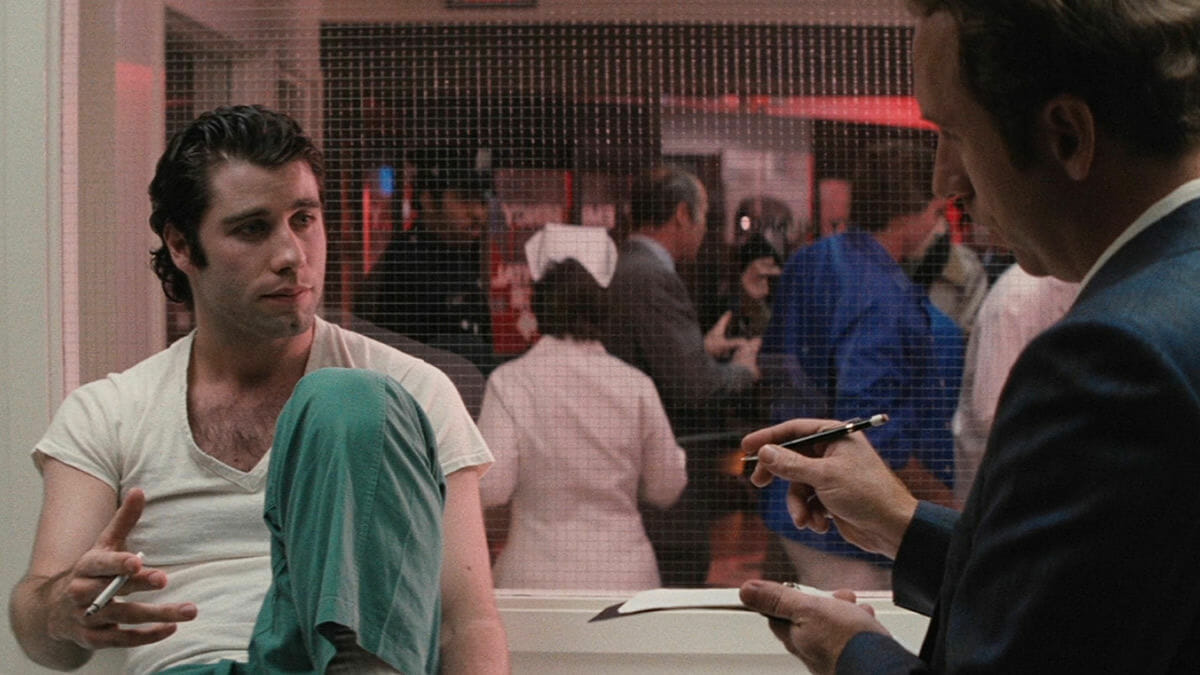 Starring: John Travolta, Nancy Allen, John Lithgow

Director: Brian De Palma

Year: 1981

Runtime: 108 minutes

Rating: R

Rotten Tomatoes Score: 85%
Jack Terry, the audio engineer, works tirelessly to ensure that every stabbing, scream, and blood spatter sounds perfect.
Then, late one night, Jack comes upon a violent incident straight out of one of his horror films. Jack overhears (and captures) an automobile collision while capturing audio in a park.
Jack finds himself in the center of a dangerous political plot, driven by curiosity and an obsessive need to show that the tragedy was not an accident. "Blow Out," directed with all the flair and polish you'd anticipate from Brian De Palma, is a fantastic thriller and one of John Travolta's best performances.
11. Carol
Starring: Cate Blanchett, Rooney Mara, Sarah Paulson

Director: Todd Haynes

Year: 2015

Runtime: 118 minutes

Rating: R

Rotten Tomatoes Score: 94%
"Carol," an essential contribution to the LGBTQ+ cinematic canon from openly gay filmmaker Todd Haynes, recounts the story of a fortuitous meeting in a Manhattan department shop that blooms into a complicated romance.
Therese, a bashful sales clerk, falls in love with Carol, an attractive, affluent older socialite going through a nasty divorce.
Haynes exercises his creative powers to offer one of the most amazing Christmas-set pictures in decades as the couple falls in love and battle to define the bounds of their relationship, which was scandalous and then some in the 1950s.
10. Drive
Starring: Ryan Gosling, Carey Mulligan, Bryan Cranston

Director: Nicolas Winding Refn

Year: 2011

Runtime: 100 minutes

Rating: R

Rotten Tomatoes Score: 93%
By day, a stone-faced young man with a nice jacket is a mechanic and stuntman; by night, he's a getaway driver. When work goes awry, however, the young man's calm attitude is rocked by his blossoming friendship with his neighbor's wife.
"Drive," a stylish thriller driven by a fascinating core performance by Ryan Gosling, is a calling card for filmmaker Nicolas Winding Refn.
9. I Saw The Devil
Starring: Lee Byung-hun, Choi Min-Sik, Jeon Gook-hwan

Director: Kim Jee-Woon

Year: 2010

Runtime: 142 minutes

Rating: NR

Rotten Tomatoes Score: 81%
Many films have shown law enforcement officers pursuing vicious serial murderers. But in this case, Kim Jee-Woon gives us a nightmare — a thriller wherein the "good guy" is a monster in his rights, driven by a desire instilled with far more bloodlust than is required to bring a criminal to justice.
"I Saw the Devil" is a cat-and-mouse game in which it's never apparent who is who (with Choi Min-portrayal Sink as the serial murderer is the thing of nightmares).
Brutal, ruthless, and not for the weak of heart, those with a strong stomach would be rewarded with one of the best thrillers of the twenty-first century.
8. Melancholia
Starring: Kirsten Dunst, Charlotte Gainsbourg, Alexander Skarsgård

Director: Lars von Trier

Year: 2011

Runtime: 135 minutes

Rating: R

Rotten Tomatoes Score: 80%
While "Melancholia" appears to be one of Danish filmmaker Lars Von Trier's more approachable pictures, it is engulfed by a stomach-churning gloom.
Specifically, its namesake, sadness. The concept is as follows: Justine's wedding occurs on the eve of the world's end. A gigantic planet is on a collision path with us and is determined to destroy us.
As the end approaches, Justine's crushing sadness allows her to brace herself for the impending doom while her sister, Claire, worries, and panics, searching for a way out (there isn't one).
7. Mother
Starring: Kim Hye-Ja, Won Bin, Jin Goo

Director: Bong Joon-ho

Year: 2009

Runtime: 128 minutes

Rating: R

Rotten Tomatoes Score: 96%
An anonymous widow leads a quiet life with her mentally challenged adult son Yoon Do-Joon, who has been involved with the irresponsible, dangerous Jin-Tae. A little girl's brutalized body is discovered one day.
While Do-Joon is charged with murder, his overly protective mother feels he is innocent and becomes increasingly persuaded that the local police department is using him as a scapegoat.
The widow, determined to learn the truth, researches the case to preserve her son. "Mother," a sorrowful, poignant, and unsettling viewing, is a meticulous thriller and another feather in Korean director Bong Joon-distinguished Ho's crown.
6. The Secret Of NIMH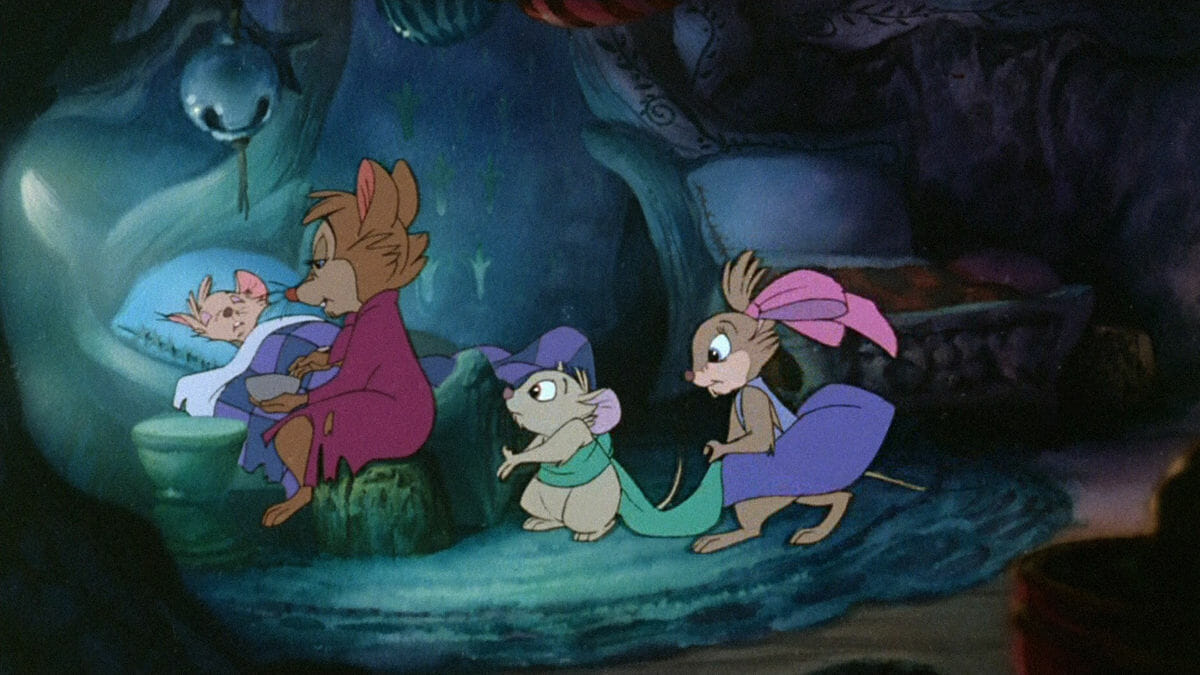 Starring: Elizabeth Hartman, Derek Jacobi, Dom DeLuise

Director: Don Bluth

Year: 1982

Runtime: 82 minutes

Rating: G

Rotten Tomatoes Score: 93%
While Walt Disney Studios struggled in the 1980s, Don Bluth ruled the world of Western film animation. While we love "The Land Before Time," "The Secret of NIMH" is right there with it as Bluth's masterpiece. It's a visually spectacular, inventive, and unexpectedly influential picture that arguably shouldn't be classified as G in the first place.
The story follows a widowed stray cat who must transfer her family to avoid being hit by an oncoming farmer's plow. But, when her ill youngest son finds the relocation too much for him, she must search out the rats of NIMH, who could hold the answer to saving her family.
5. Thief
Starring: James Caan, Tuesday Weld, Willie Nelson

Director: Michael Mann

Year: 1981

Runtime: 123 minutes

Rating: R

Rotten Tomatoes Score: 94%
"Thief," one of the best-directing debuts of all time, depicts Frank, a skilled jewel thief and skilled ex-con looking for a new life just on the right side. He wants children and regular life, but first, he must pull off one major score to escape the clutches of a Chicago mafia leader.
"Thief," mesmerizing in design and full of cardio action, heralded Michael Mann's confident big-screen debut.
It has many wrinkles that characterized his career: polished professionals, neon-noir chilly tones, and a heaping serving of fear. The Tangerine Dream music is only a bonus.
4. Hunt For The Wilderpeople
Starring: Sam Neill, Julian Dennison, Rima Te Wiata

Director: Taika Waititi

Year: 2016

Runtime: 101 minutes

Rating: PG-13

Rotten Tomatoes Score: 97%
"Hunt for the Wilderpeople," a film as cozy and soothing as a wool sweater, follows the ward of the government egg Ricky Baker as he flees his current foster family into the New Zealand bush.
With his grumpy guardian on their tail, the two build a gradual and steady relationship as they find their way through the forest and try to avoid child welfare.
"Hunt for the Wilderpeople" is a relaxing, leisurely-paced coming-of-age humor with magnificent New Zealand panoramas to spare. It's chicken soup in cinematic form.
3. Memento
Starring: Guy Pearce, Carrie-Ann Moss, Joe Pantoliano

Director: Christopher Nolan

Year: 2000

Runtime: 113 minutes

Rating: R

Rotten Tomatoes score: 93%
Leonard Shelby, an insurance investigator, is injured in the same attack that murdered his wife: Leonard can no longer generate new long-term memories; thus, anything he encounters only lasts a short time. But on the other hand, his grief over his wife is eternal, and he is determined to avenge her murder.
Despite his amnesia, he searches for the truth using only his notes, some tattooed on his skin and carefully placed Polaroids. The film is shown in a mind-bending reverse chronological sequence to mimic Leonard's condition.
We observe a scene and, like Leonard, have no notion of what happened before it until the following part. The secret we uncover as the narrative progresses is both unsettling and startling, thus making it included in one of the best movies.
2. Django Unchained
Starring: Leonardo DI Caprio, Jamie Foxx

Director: Quentin Tarantino

Year: 2013

Runtime: 165 minutes

Rating: R

Rotten Tomatoes Score: 86%
Django Unchained, directed by Quentin Tarantino, is partially based on the 1966 film Django and stars Jamie Foxx as Django Freeman, an enslaved person purchased by Dr. Schultz, a dental surgeon hunter.
This picture, starring Kerry Washington, Leonardo DiCaprio, Samuel L. Jackson, and Christopher Waltz, is a contemporary twist on classic westerns from the 1960s and 1970s.
The film got several nominations, including Best Film at the Academy Awards, with Waltz winning an Oscar and a Golden Globe for best-supporting actor for his performance as Dr. Schultz.
1. Fight Club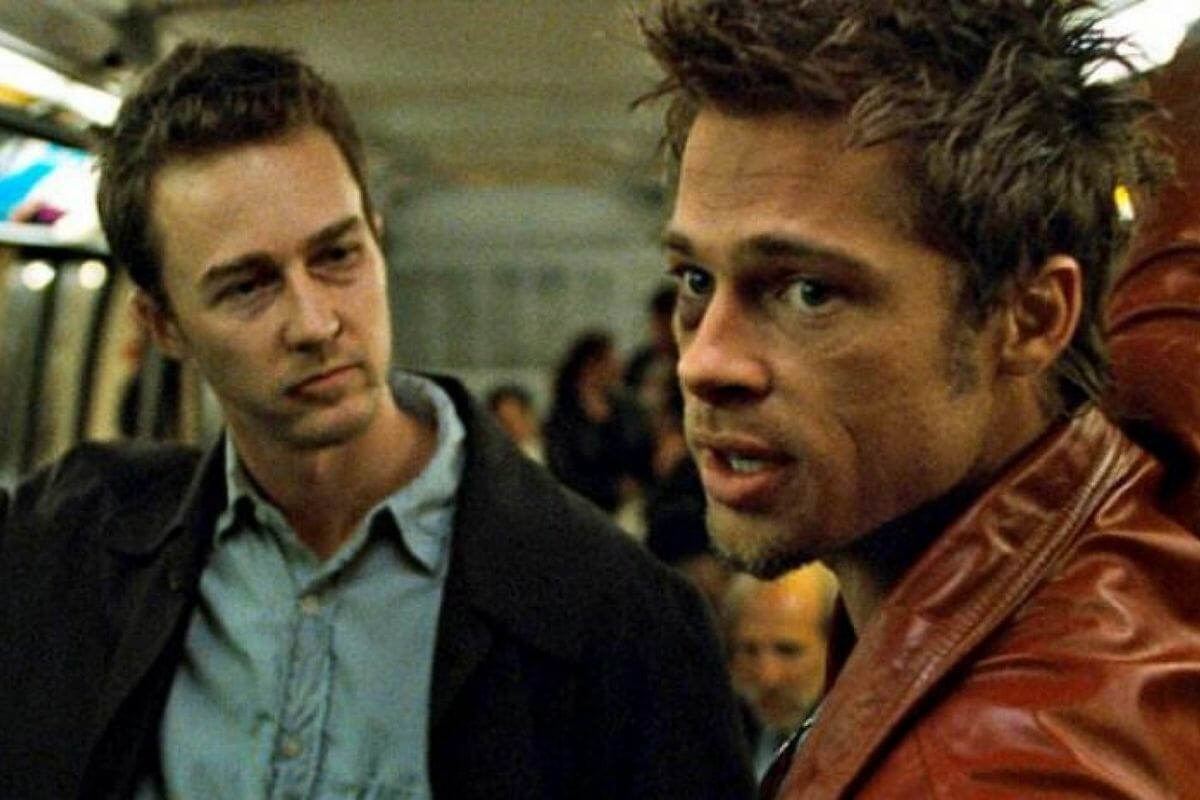 Starring: Brad Pitt, Edward Norton

Director: David Fincher

Year: 1999

Runtime: 139 minutes

Rating: R

Rotten Tomatoes Score: 79%
The entry of Fight Club into popular history was neither simple nor guaranteed. With its release delayed due to the Columbine school tragedy and a dismal box office opening, this highly quotable masterwork captured the global zeitgeist.
Fight Club, directed by David Fincher and based on Chuck Palahniuk's novel of the same name, follows the story of an early riser insurance adjuster and the soap-making head of an underground fight club who find out to be the same person.
The picture is a cyclone of action, humor, and terror, starring Edward Norton as the melancholy Narrator- the central role, Brad Pitt as his flamboyant alter ego, & Helena Bonham-Carter also as a spark that launches the two men's societal revolution.