Well, here's a compilation that was quite difficult to compile, considering the large number of films that fall in this category. For those unfamiliar, PG-13, or Parental Guidance -13, is an MPAA (Motion Picture Association of America) scoring that warns parents to decide whether or not their kids under 13 years of age could enjoy a particular PG-13 rated film.
It was first used in Hollywood in the early 1980s. The MPAA now has five main categories for film ratings, and PG-13 is the only one that can be described as a "moderate" level of control.
The 50 best-reviewed PG-13 movies in history show how many diverse types of films have been given this classification, even though it may be mainly connected with summer blockbuster entertainment or young adult novel versions.
There are many ways to convey a tale; some are early twentieth vintage masterpieces, while some are documentaries that cover distressing content without veering into the R-rated zone. Even though the PG-13 classification hasn't been around for very long, it has become linked with some fantastic films.
So now, all of the movie franchise's PG-13 iterations have been combined under a single label for simplicity in depiction. Below is a list of the greatest PG-13 films ever created. These best PG-13 movies can stream on Netflix, Hulu, or Amazon Prime.
30. The Hobbit Trilogy (2012-2014)
In 2012, the cast and crew of the "The Hobbit" movie franchise decided to return.
The plot was split into three films, titled "The Hobbit: An Unexpected Journey," "The Hobbit: The Desolation of Smaug," as well as "The Hobbit: The Battle of the Five Armies," and also was centered on J. R. R. Tolkien's 1937 novel of the same title.
The events of the three movies take place sixty years earlier. "The Lord of the Rings" begins on the fictitious continent of Middle-earth. The story follows Bilbo Baggins' trip after being convinced to accompany 13 dwarves by the wizard Gandalf the Grey.
This entails setting off a challenging endeavor to rid the Lonely Mountain of the monster Smaug.
The "The Hobbit" film series became wildly profitable at the box office, although critics' and skeptics' appetites were only partially satisfied.
29. Serenity (2005)
Director: Joss Whedon
Writer: Joss Whedon
Cast: Nathan Fillion, Gina Torres, Chiwetel Ejiofor, Alan Tudyk
IMDb Ratings: 7.8
Rotten Tomatoes: 82%
Streaming Platforms: Prime Video, Apple T.V., Redbox, and V.U.D.U.
This PG-13 movie portrays the tale of The Alliance, a superb military unit that has successfully colonized the cosmos.
Unfortunately, the motive for their activity is the obstinate hunt for two captives who are both rumored to be sheltering on the Serenity starship.
The problem with this is that most of the crew are genuine rebels.
Joss Whedon's "Firefly" inspired "Serenity," which won the Hugo Award for Best Dramatic Presentation, the Prometheus Special Award, and the Nebula Award for Best Script.
However, the movie did poorly at the box office since it could not get audiences to the theatres.
28. Skyfall (2012)
Director: Sam Mendes
Writer: Neal Purvis, Robert Wade, John Logan
Cast: Daniel Craig, Javier Bardem, Naomie Harris, Judi Dench
IMDb Ratings: 7.8
Rotten Tomatoes: 92%
Streaming Platforms: Prime Videos and Vudu
Through his outstanding directing of one of the most successful James Bond films, acclaimed filmmaker Sam Mendes surprised everyone.
Inside "Skyfall," Agent James Bond searches Europe for just a killer to retrieve a flash disc containing compassionate information.
It is pointless to point out that devoted James Bond enthusiasts would have flocked to see the movie in theatres regardless of the reviews.
But Sam Mendes and the crew made sure to give fans one of the hottest and sharpest 007 films, one that thrives on a great score, fantastic combat, and Daniel Craig's cool.
27. The Social Network (2010)
Director: David Fincher
Writer: Aaron Sorkin, Ben Mezrich
Cast: Jesse Eisenberg, Andrew Garfield, Justin Timberlake, Rooney Mara
IMDb Ratings: 7.8
Rotten Tomatoes: 96%
Streaming Platforms: Netflix and Prime Videos
This David Fincher-directed film's explosive script and impressive star cast make it successful. It has notable performances by Jesse Eisenberg, Justin Timberlake, and Andrew Garfield and has a fantastic score by Trent Reznor and Atticus Ross.
The plot follows the development of Mark Zuckerberg, a 19-year-old Harvard student who, with the aid of a good friend, creates the social networking website Facebook.
The movie demonstrates how Mark ends up severing relationships with many individuals while creating the site.
Three Academy Awards were given to the superbly produced biographical film, which stars Jesse Eisenberg in the starring role.
26. Dunkirk (2017)
Director: Christopher Nolan
Writer: Christopher Nolan
Cast: Fionn Whitehead, Barry Keoghan, Mark Rylance, Tom Hardy
IMDb Ratings: 7.8
Rotten Tomatoes: 92%
Streaming Platforms: Netflix and Prime Videos
For all of you who enjoy watching war movies, "Dunkirk" is a must-see. One of the best war movies of the twenty-first century, it has stunning photography, a mesmerizing score by renowned composer Hans Zimmer, and first-rate directing by Christopher Nolan.
Additionally, the cast of this PG-13 classic is world-class, featuring performers with major parts like Tom Hardy, Mark Rylance, Cillian Murphy, Harry Styles, Tom Glynn-Carney, Fionn Whitehead, and Jack Lowden, plus Barry Keoghan.
The three-narrative script expertly depicts how men from the British Empire, France, and Belgium try to leave an area of Dunkirk during such a challenging fight with the German forces in World War I.
25. Arrival (2016)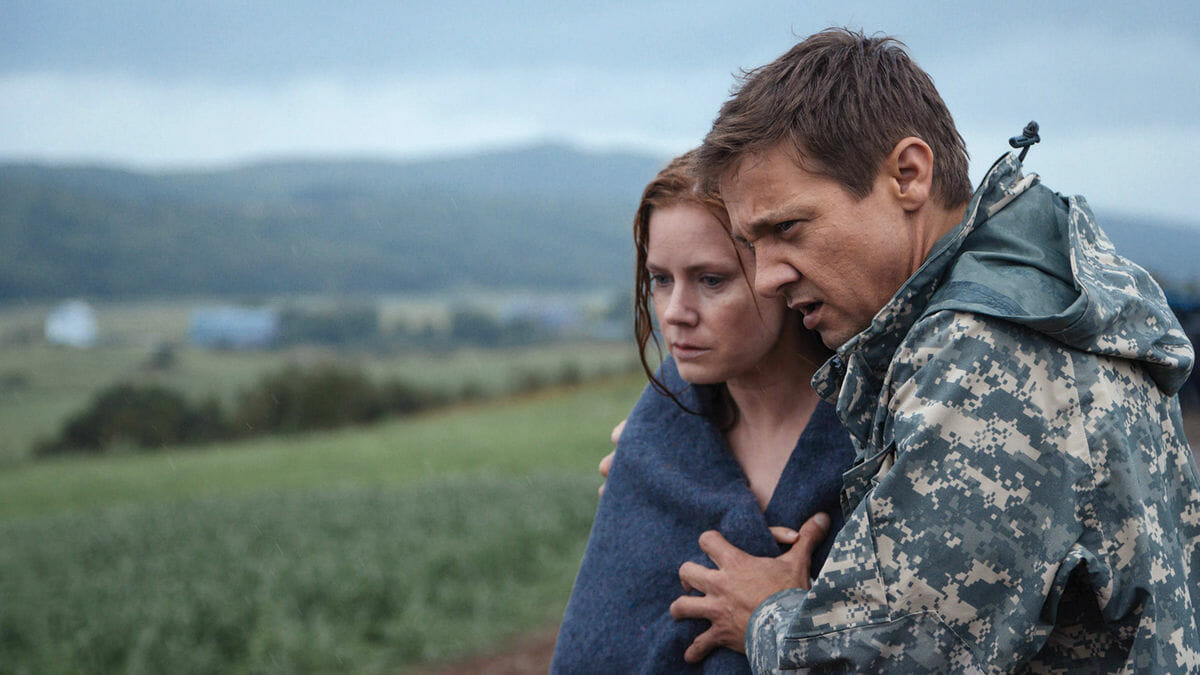 Director: Denis Villeneuve
Writer: Eric Heisserer, Ted Chiang
Cast: Amy Adams, Jeremy Renner, Forest Whitaker, Michael Stuhlbarg
IMDb Ratings: 7.9
Rotten Tomatoes: 94%
Streaming Platforms: Netflix, Prime Videos, and Vudu
The brilliant Denis Villeneuve is the director of "Arrival," among the most inventive and thought-provoking extraterrestrial motion pictures ever created. It stars Amy Adams, Jeremy Renner, and Forest Whitaker in pivotal parts.
This PG-13 movie has, however, received less attention than a similar movie like "Interstellar" for something like the genre it belongs to.
Despite this, "Arrival" does a superb job of portraying the tale of linguistics specialist Louise Banks and her team, who are tasked with knowing the language of aliens who've already arrived on Earth in a strange spacecraft.
This science fantasy thriller drama relies on its atmospheric location, exceptional actors, professional directing, and excellent visual effects to astound its audience, in addition to its engaging storyline and theme.
Our preconceived notions of aliens are wholly disregarded in the movie.
In exchange, it gives us a fresh perspective on the abovementioned subject.
24. Casino Royale (2006)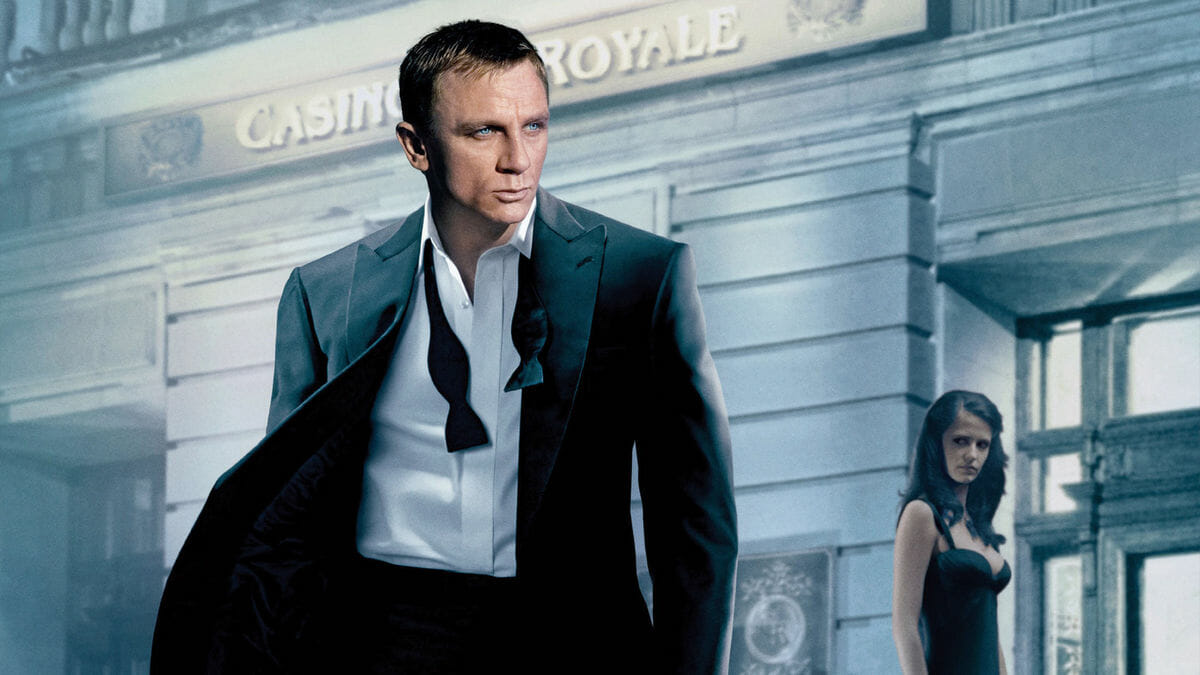 Director: Martin Campbell
Writer: Neal Purvis, Robert Wade, Paul Haggis
Cast: Daniel Craig, Eva Green, Judi Dench, Jeffrey Wright
IMDb Ratings: 8
Rotten Tomatoes: 94%
Streaming Platforms: Netflix, Prime Videos, and Vudu
Daniel Craig's choice to play the legendary secret agent James Bond received considerable criticism; however, after the cinematic release of "Casino Royale," the detractors and their hypotheses were disproven.
This Martin Campbell-helmed film follows the adventures of secret agent James Bond as he sets out to stop a mafia financier called Le Chiffre from triumphing in a high-stakes poker game.
This PG-13 film was a critical and popular success. So naturally, Daniel Craig impressed the audience with his skillful representation of the lead role and has since kept the agent's part.
The beloved franchise's most OK Bond movie is "Casino Royale."
Despite this, a sizable portion of James Bond fans believes that Casino Royale is indeed the best entry in the enduring franchise.
23. The Perks Of Being A Wallflower (2012)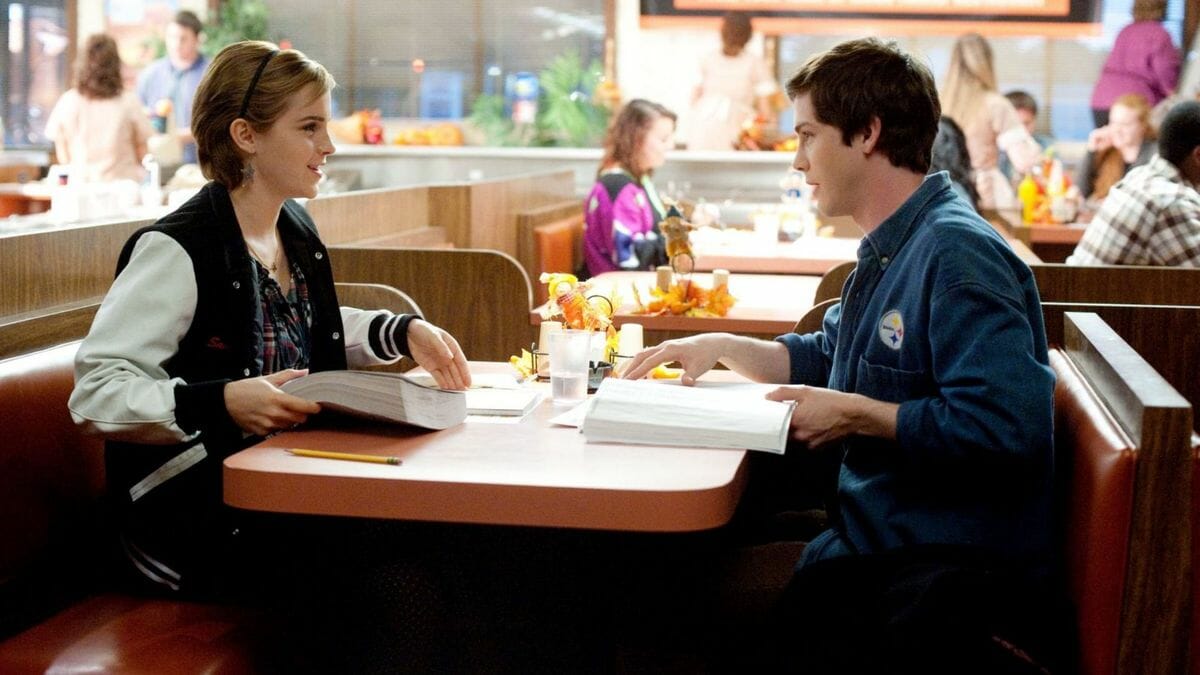 Director: Stephen Chbosky
Writer: Stephen Chbosky
Cast: Logan Lerman, Emma Watson, Ezra Miller, Paul Rudd
IMDb Ratings: 8
Rotten Tomatoes: 85%
Streaming Platforms: Netflix and Prime Videos
This beloved movie follows the adventures of Charlie, a 15-year-old introvert nervous about starting high school and new chapters in his life.
However, after meeting his seniors, his life drastically changes. This coming-of-age story was adapted from the same-named popular seller.
Although it begins lightheartedly, it moves into a more severe region inside this second act.
This PG-13 motion picture differs from numerous other movies on our list because of its brilliant and straightforward storyline.
22. Indiana Jones And The Last Crusade (1989)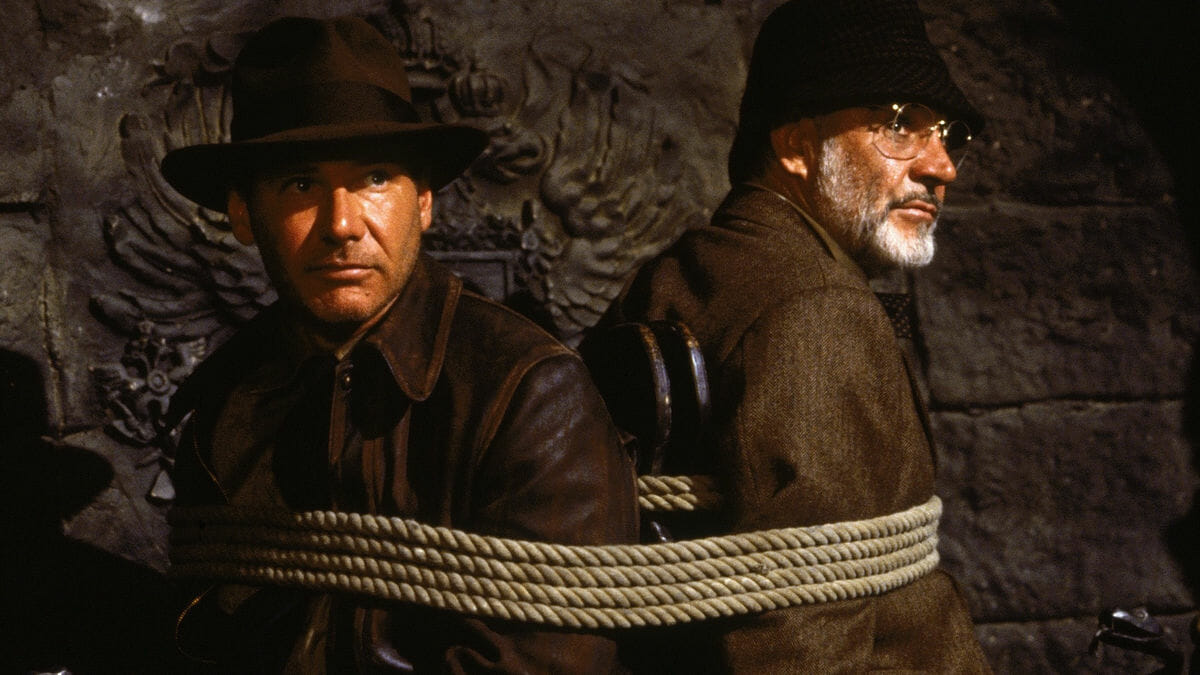 Director: Steven Spielberg
Writer: Jeffrey Boam, George Lucas, Menno Meyjes
Cast: Harrison Ford, Sean Connery, Alison Doody, Denholm Elliott
IMDb Ratings: 8.2
Rotten Tomatoes: 88%
Streaming Platforms: Netflix, Prime Videos, and Vudu
You can be confident that a project will be successful when a producer like Steven Spielberg and stars including Harrison Ford and Sean Connery are in charge of it.
Also, with "Indiana Jones and the Last Crusade," that is essentially what happened.
The movie centers on an archaeologist named Indiana Jones, who sets out to find his dad after the latter vanishes while searching for the Holy Grail.
The very complex and engaging narrative of the third entry in the famed Indiana Jones series is essential to the film's success.
The visuals in this PG-13 film, filmed in Jordan, Spain, Italy, West Germany, the United Kingdom, and the United States of America, are stunning.
21. Avengers: Infinity War (2018)
Director: Anthony Russo, Joe Russo
Writer: Christopher Markus, Stephen McFeely, Stan Lee
Cast: Robert Downey Jr., Chris Hemsworth, Mark Ruffalo, Chris Evans
IMDb Ratings: 8.4
Rotten Tomatoes: 85%
Streaming Platforms: Prime Videos, Disney+, and Vudu
With the worldwide mega-hit "Avengers: Infinity War" released in 2018, directors Anthony & Joe Russo nailed the mark.
Talented performers lead the ensemble cast of this PG-13 movie.
The movie's plot centers on The Avengers' valiant efforts to prevent the cosmic dictator Thanos from obtaining all six infinity stones.
No matter how determined the Avengers are, Thanos will do whatever it takes to complete his mad plan to wipe out the universe.
Amongst the most exquisite films in the Marvel Cinematic Universe (MCU), one of the all-time most significant box office successes is "Avengers: Infinity War."
20. Titanic (1997)
Director: James Cameron
Writer: James Cameron
Cast: Leonardo DiCaprio, Kate Winslet, Billy Zane, Kathy Bates
IMDb Ratings: 7.9
Rotten Tomatoes: 87%
Streaming Platforms: Netflix, Prime Videos and Disney+
One of the greatest catastrophe dramas in movie history and unquestionably another of the best PG-13 movies ever made, "Titanic" is a deserving winner of 11 Academy Awards.
However, this picture is more than just a catastrophe feature. It is not just a beloved love tale but also an admirable depiction of an actual event on film.
The Titanic tragedy in real life and Rose and Jack's incredible love tale are combined in the narrative. Every movie lover on the planet has seen or known this classic film.
Game-changing contributions from Kate Winslet and Leonardo DiCaprio propelled its ingenious premise to life.
In addition to the elements mentioned above, "Titanic" depends on its admirable directing, superb graphics, and fantastic chemistry between its performers to leave a lasting impression on the millions of spectators worldwide.
How can anybody forget the fantastic song "My Heart Will Go On," which immediately shot to the top of the charts in numerous nations?
Read More: The 30 Best PG-13 Horror And Scariest Movies To Watch Now
19. Avatar (2009)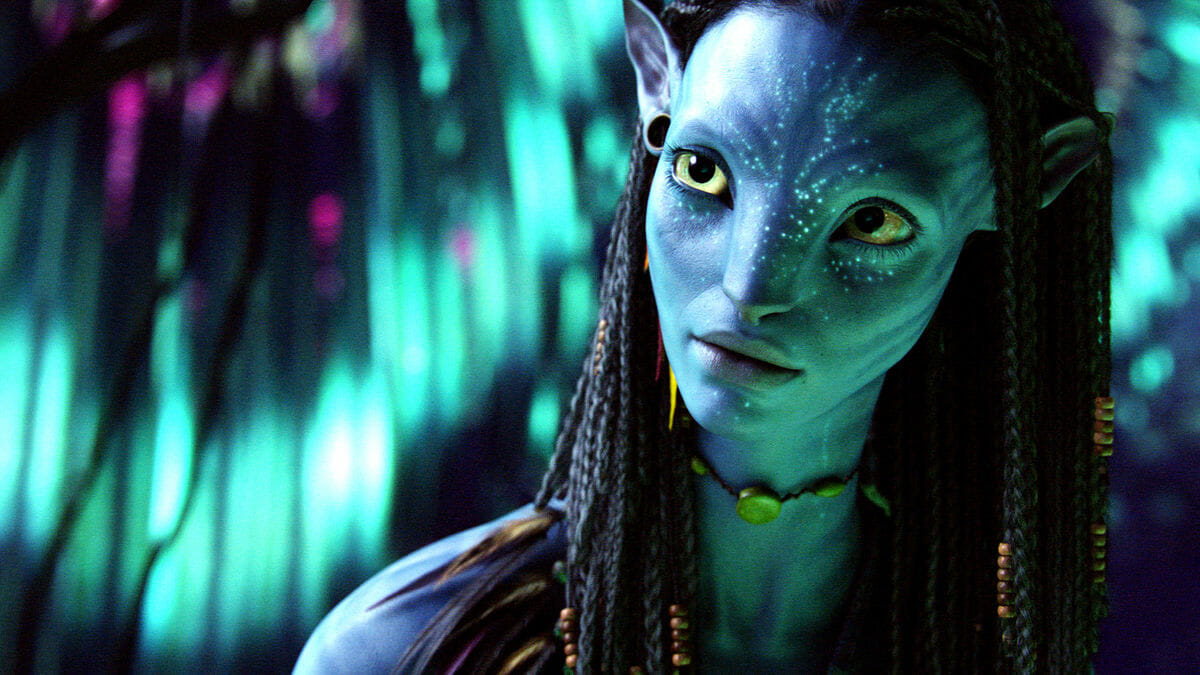 Director: James Cameron
Writer: James Cameron
Cast: Sam Worthington, Zoe Saldana, Sigourney Weaver, Michelle Rodriguez
IMDb Ratings: 7.8
Rotten Tomatoes: 82%
Streaming Platforms: Prime Videos, Disney+, and Vudu
There isn't much to distinguish 'Avatar' from many other animated films of the era. Although "sensuality, smoking sequences, and combat" are cited as the grounds for its PG-13 certification, none of these factors would have mattered if the film had been animated. The movie "Avatar," which some people think is overrated while others see as a groundbreaking achievement, is frequently the subject of controversy, contention, acclaim, or ridicule.
Nevertheless, its nearly seamless plot, the "amazing" VFX, cinematography, and acting, to a lesser extent, raised its standard as one of the highest-grossing and most enjoyable movies of all time.
Avatar, perhaps James Cameron's finest work to date, was criticized for propagandizing and being inconsistent with Eastern spiritualism while being hailed by several Western reviewers as an "immersive" and "visual stunner." I believe a film should only be viewed with the senses and not the intellect.
18. The Half Of It (2020)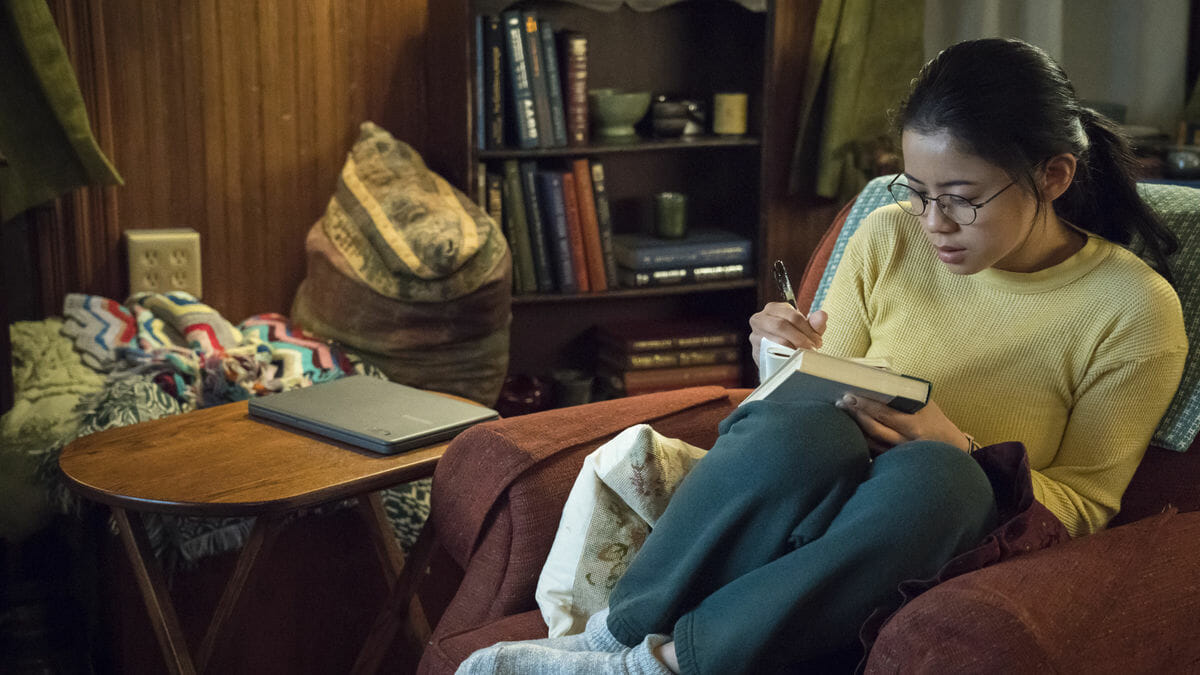 Director: Alice Wu
Writer: Alice Wu
Cast: Leah Lewis, Daniel Diemer, Alexxis Lemire, Wolfgang Novogratz
IMDb Ratings: 6.9
Rotten Tomatoes: 97%
Streaming Platforms: Netflix
The popular romantic-comedy subgenre has been exploited and overdone in modern global cinema to the point where it is now at risk of going beyond.
In these conditions, Netflix's 2020 coming-of-age rom-com, "The Half of It," is nothing less of a gift for anybody looking to enjoy a refreshingly unique movie in the genre.
This Alice Wu-directed film follows the story of Ellie, a brilliant young woman who hires Paul to write her sweet love letters.
The problem with this is that Ellie has affection for the same girl Paul does.
The movie challenges the myth that leads human beings to go on an eternal and fruitless pursuit of romance, opening with a passage from Plato that reads, "Love is only the word for longing and pursuit of the entire."
Leah Lewis makes an impression as the quiet yet self-assured Ellie, whereas Daniel Diemer captures the wild and silly Paul.
The stolid yet seductive Aster, played by Alexxis Lemire, effectively supports them.
17. Wonder Woman (2017)
Director: Patty Jenkins
Writer: Allan Heinberg, Zack Snyder, Jason Fuchs
Cast: Gal Gadot, Chris Pine, Robin Wright, Lucy Davis
IMDb Ratings: 7.4
Rotten Tomatoes: 93%
Streaming Platforms: Netflix, Prime Videos, and Vudu
No matter how many bad movies the D.C.E.U. Produces, "Wonder Woman" serves as a reminder that eventually, narrative, consistency, and performance do essential. After Christopher Nolan bid farewell to the director's chair and the so-called "phenomenon," that was "Batman v. Superman: Dawn of Justice," "Wonder Woman" stands out in the otherwise fuzzier, grimmer, and darker environment.
The Genesis narrative of an Amazonian princess with her quest for the truth and the excellent action scenes are a visual feast. Additionally, some on-screen chemistry involving Chris Pine & Gal Gadot wasn't awful either. The only good female-centric superhero film to date, if not ever.
16. The Prestige (2006)
Director: Christopher Nolan
Writer: Jonathan Nolan, Christopher Nolan, Christopher Priest
Cast: Christian Bale, Hugh Jackman, Scarlett Johansson, Michael Caine
IMDb Ratings: 8.5
Rotten Tomatoes: 76%
Streaming Platforms: Netflix, Prime Videos, Disney+, and Vudu
Hugh Jackman, Rebecca Hall, Christian Bale, Michael Caine, and Scarlett Johansson are among the outstanding ensemble members of "The Prestige," one of our list's most intriguing PG-13 films.
The film follows the path of two magician friends who, despite their best efforts, turn into fierce rivals due to an unexpected tragedy.
As its magnificent photography, fantastic directing, and superb acting take control of the challenging narrative, it is clear that this mystery drama has been made with the utmost care.
The movie received two Academy Award nominations and included a scene-stealing cameo from David Bowie.
15. The Fault in Our Stars (2014)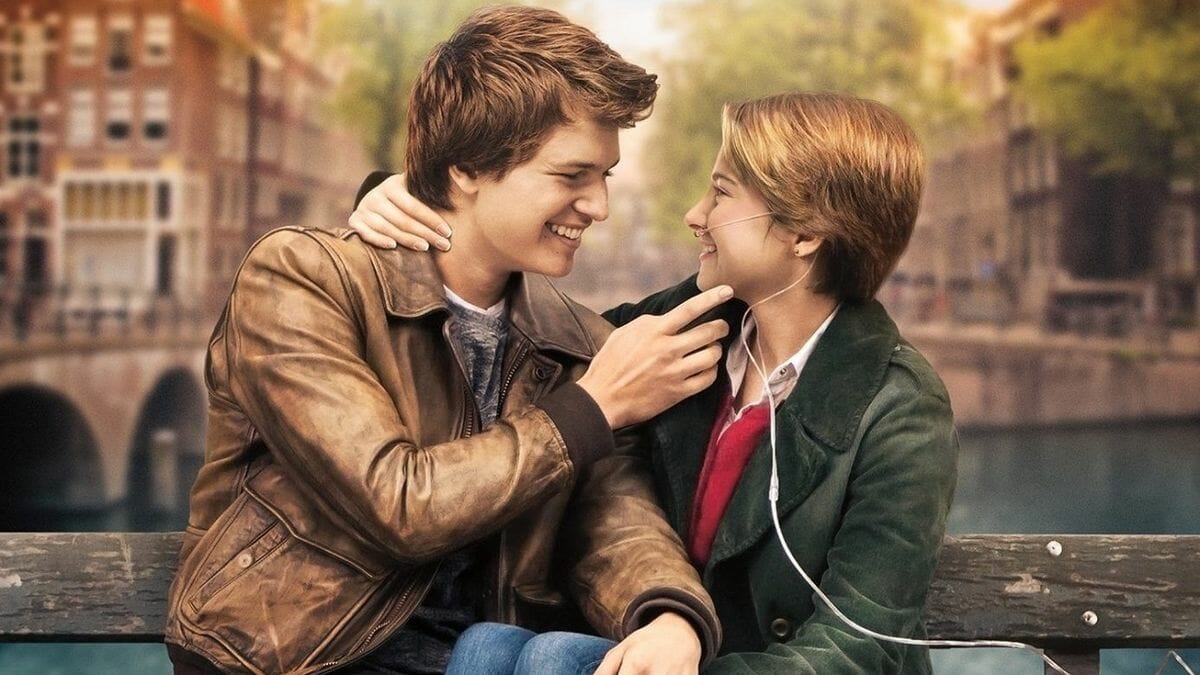 Director: Josh Boone
Writer: Scott Neustadter, Michael H. Weber, John Green
Cast: Shailene Woodley, Ansel Elgort, Nat Wolff, Laura Dern
IMDb Ratings: 7.7
Rotten Tomatoes: 81%
Streaming Platforms: Prime Videos and Disney+
Here's to the terrible and painful story of two sick kids who fall in love because of their "preoccupation" with discovering what occurs to the protagonists in a book after they die and subsequently have a sad and depressing relationship. But, unfortunately, the sole strengths of The Fault In Our Stars are the excellent acting and the compelling plot.
The foundation of John Green's adaptation script is poignant, and the romanticism and desire of Hazel & Gus offer us some great life and love aspirations. However, its most outstanding features are the film's comedy and equally devastating and startling ending, making it an intense and tear-jerking experience.
Since we have never seen a narrative about terminal sickness, all the ridicule around it, even schmeared love on television, the snippets of such a unique relationship are charming.
14. Black Panther(2018)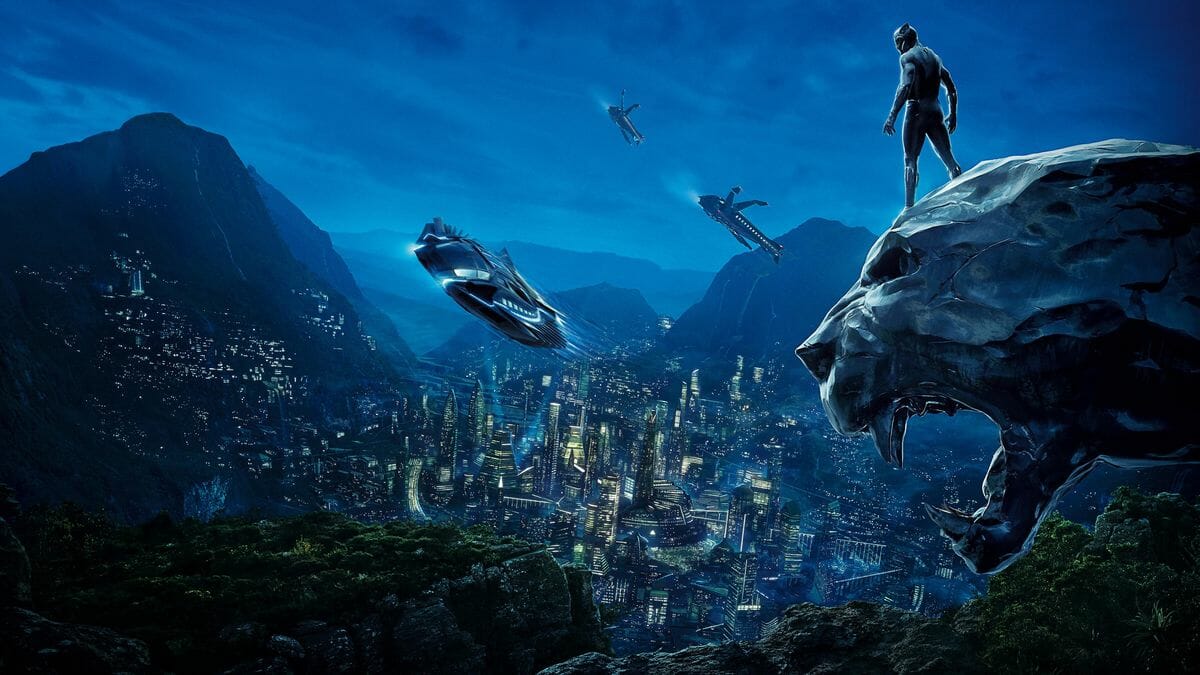 Director: Ryan Coogler
Writer: Ryan Coogler, Joe Robert Cole, Stan Lee
Cast: Chadwick Boseman, Michael B. Jordan, Lupita Nyong'o, Danai Gurira
IMDb Ratings: 7.3
Rotten Tomatoes: 96%
Streaming Platforms: Prime Videos, Disney+, and Vudu
Most of the Marvel Cinematic Universe films have received favorable reviews. However, "Black Panther" got critical praise entirely from this world. This was partly due to Ryan Coogler's writing and directing, which drew riveting empathy from both the protagonist and the antagonist.
Then there were the stunning graphics in the movie, especially those iconic costumes designed by Ruth E. Carter.
These and many other characteristics allowed "Black Panther" to transcend its reputation as merely another successful entry inside the Marvel Cinematic Universe and establish itself as a significant moment in pop culture.
13. Harry Potter Franchise (2005-2011)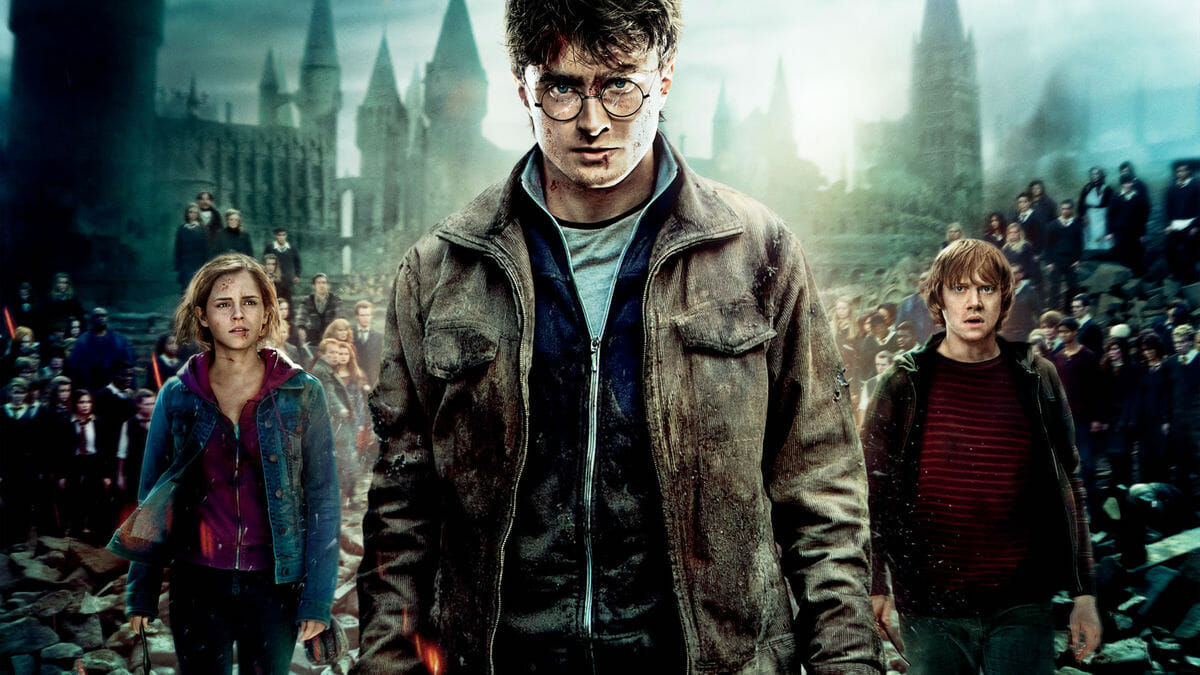 Why wouldn't that be a cause for celebration for the Potterheads? The ardor was increased because Harry Potter was a specialized genre with a highly unique plot and the best-adapted screenplay of J.K. Rowling's books.
Thanks to a new round of "Fantastic Beasts" spin-offs, Harry Potter's charm is still alive. We shall continue to treasure becoming Potterheads for a long time, especially given the themes and a teenage-oriented emphasis.
The errant wizard with his two companions, predestined to be the following finest wizards of their day and serve as Lord Voldemort's arch-enemy—a vile, potent wizard who also murdered Harry's parents—are the main characters of the novel.
How often have I imagined myself in Mr. Potter's position, visiting Hogwarts firsthand? and might turn into an Auror? I have to accept that pure fantasy is terrible.
12. X-Men Franchise (2000-2016)
All of the films in the renowned franchise have indeed been classed as PG-13, except perhaps "Deadpool (2016)" and "Logan (2017)," which have been given the "R" rating. The franchise has had its ups and downs, from the primary stream media mutations, Professor X as well as Magneto, who in the first few films formed their factions and engaged in a tug-of-war over Jean, to them teaming up against the superhuman mutant killers in "Days of Future Past" to the Apocalypse, which also showcased the "first mutant" as an opponent.
Even while it's clear that this is a top-rated series (with projects like "Deadpool 2" and "Dark Phoenix" in the works), the first several films were, unsurprisingly, widely criticized for their stereotypical representations and unexpected departures from the plot. Additionally, 'X-Men: Apocalypse' might be seen as a severe letdown following the massive success of 'Days of Future Past. The proverb "too many cooks ruin the soup" is often true.
11. Arctic (2018)
Director: Joe Penna
Writer: Joe Penna, Ryan Morrison
Cast: Mads Mikkelsen, Maria Thelma Smáradóttir, Tintrinai Thikhasuk
IMDb Ratings: 6.8
Rotten Tomatoes: 90%
Streaming Platforms: Netflix, Prime Videos, and Hulu
This Joe Penna-directed project is a multinational co-production involving Iceland and the United States of America. It is a survivalist drama movie.
The narrative of the feature film centers on a lone pilot who happily manages to escape an airplane accident in an icy desert.
However, given the area where he is stuck, living might not precisely be a gift.
He is always hopeful that someone will pick up his radio signals. However, when he encounters another person from nowhere, many things alter.
The acclaimed Mads Mikkelsen plays a man abandoned inside the Arctic in this PG-13 film, which had its world debut at the 2018 Cannes Film Festival.
10. The Star Wars Franchise (2005-2017)
To prepare our audience for our discussion on the "Star Wars" property, we want to let them know that perhaps the MPAA classification of PG-13 was first adopted in 1984.
Star Wars: The Original Trilogy had already premiered by that point. Needing said that just one movie inside the prequel trilogy, which came after, was given a PG-13 classification, and that movie was "Revenge of the Sith." The film didn't blow up at the box office but wasn't a complete failure.
Nevertheless, the series was resurrected in 2016 with the wildly successful theatrical debut of "Star Wars: The Force Awakens."
The eagerly anticipated movie made considerable money at the box office.
It had a cordial plot that did wonders for its creators. But it's essential to realize that the Star Wars films are now little more than a collection of movies in a series.
They have successfully brought a tonne of nostalgia huge their devoted fans since they have, in many ways, assimilated into the culture.
We may argue about the franchise's fantastic and episodic storyline, costuming, and gorgeous visual aspects. Yet, we can't ignore the fact that it gave us various endearing on-screen figures, which are hard to forget.
9. La La Land (2016)
Director: Damien Chazelle
Writer: Damien Chazelle
Cast: Ryan Gosling, Emma Stone, Rosemarie DeWitt, J.K. Simmons
IMDb Ratings: 8
Rotten Tomatoes: 91%
Streaming Platforms: Netflix, Prime Videos, and Hulu
The film has grossed millions of dollars and received honors and honors, such as the Academy Awards for Best Actress, Director, Cinematography, Original Score, Original Song, and Production Design. In addition, La La Land was praised as "marvelous" and "joyously delightful" by critics and audiences.
It's a shame that perhaps the Academy doesn't include a section for the most incredible choreography or backup singers (oops, I nearly forgot that Bollywood "pioneered" the idea of playback singing).
Instead, a poor actress and a pianist fall madly in love, and the film then explores their subsequent disagreements before coming to the predictable Bollywood-style conclusion. Though there's nothing much in 'La La Land' that we haven't seen in other movies, the execution is extraordinary. It is the best Bollywood movie not made in Bollywood.
8. Gravity(2013)
Director: Alfonso Cuarón
Writer: Alfonso Cuarón, Jonás Cuarón
Cast: Sandra Bullock, George Clooney, Ed Harris, Orto Ignatiussen
IMDb Ratings: 7.7
Rotten Tomatoes: 96%
Streaming Platforms: Netflix, Prime Videos, and Hulu
Gravity is frequently cited as one of the most daring, adventurous, and astonishingly credible "space" films. And why not, with Sandra Bullock with George Clooney on board and a plausible plot involving a space storm brought on by space junk that has disastrous results?
Dr. Ryan Stone, a medical engineer, must overcome all obstacles in the immense loneliness of space while living in continual worry that he will not make it home alive. A movie called "Gravity" emphasizes respecting our existing resources. It's possible that Alfonso Cuarón produced a masterpiece that will never be equaled.
7. Jurassic Park Franchise (1993-2015)
I believe that "Jurassic Park" is one of Steven Spielberg's finest films in terms of fantasy science fiction. The story of "Jurassic Park," which has five films in its library, is on the island of Isla Nublar, where a new theme park was founded. It concerns the reproduction of living dinosaurs after millions of years through cross-breeding and the cloning of fossilized D.N.A.
The environment and the dinosaurs, particularly the T-Rex and the Velociraptors, experience chaos. Characters from the first three trilogy films frequently visit the island, devastated and abandoned due to John Hammond's unsuccessful attempts to set things up, despite having "spared no money" to do so.
The most recent version takes things a step further by including a Jurassic World created on the ruins of Isla Nublar and consists of an invincible new type of dinosaur. With or without Steven Spielberg's direct participation in the two films before them, they all have performed incredibly well at the box office.
Many people have high hopes for "Jurassic World: the Fallen Kingdom," which is missing Irrfan Khan and Indominus Rex. It would also be great to see Bryce Dallas Howard and Chris Pratt play their roles again.
6. The Lord Of The Rings Trilogy (2001-2003)
Three epic fantasy adventure dramatic movies from the 'The Lord of the Rings's trilogy, each directed by Peter Jackson, are extraordinary.
The official titles of the films, which are adaptations of J. R. R. Tolkien's book, are "The Fellowship of the Ring," "The Two Towers," as well as "The Return of the King," correspondingly.
The plot takes place in the made-up Middle-earth. The motion pictures try to follow the incredible journey of something like the hobbit Frodo Baggins as he sets out with the Fellowship on a quest to destroy the One Ring.
This is done to determine the full extent of its creator, the Dark Lord Saurondestruction. The three films, which were concurrently filmed in the stunning nation of New Zealand, are unquestionably one of the most splendid and accomplished cinematic endeavors of all time.
The fact that every movie in the franchise debuted to tremendous critical praise is fantastic.
Along with having excellent acting throughout, the films in the franchise have consistently won accolades for their remarkable spectacular effects, moving storylines, fantastic musical scores, and emotional depth.
5. Pirates of the Caribbean Franchise (2003-2017)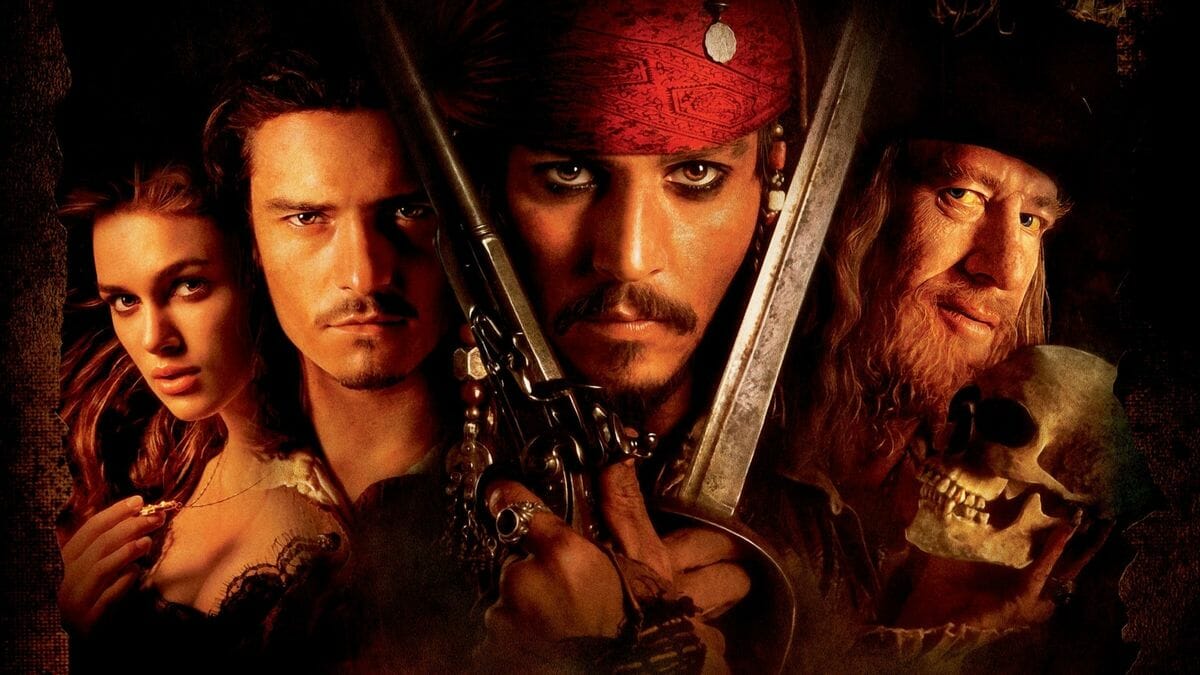 Owing to "The Curse of the Black Pearl," by Gore Verbinski, plus Hans Zimmer, we frequently hear the recognizable theme music from the film series. But unfortunately, this may be the only instance of a franchise that had progressively worsening and pointless films and plots as it went along.
While "The Curse of the Black Pearl" was without a doubt a masterpiece, "Salazar's Revenge" received criticism for just being "boring," "half-baked," and repetitious. Irrespective of what was or was, "Pirates of the Caribbean" has provided us with a distinctly original, pirate-style theme unlike any other, and we will always be thankful for the excitement that was
"The Curse of the Black Pearl" also, to a lesser extent, "Dead Man's Chest." The film series merits a spot on our list of the greatest PG-13 films of all time, if nothing else.
4. The Dark Knight Trilogy (2005-2012)
Such as us, our audience must be conscious that "The Dark Knight" is generally regarded as the best superhero movie ever released.
However, despite dominating the film office, its successor, "The Dark Knight Rises," has been criticized by many reviewers and spectators for being overrated.
Whatever the case, it is impossible to deny how much we have enjoyed seeing the trilogy's movies on a wide screen.
Beginning with "Batman Begins" in 2005, director Christopher Nolan knocked it out of the park and restored the audience's trust in the adored series.
The trilogy's antagonists have also grown legendary, contributing to its enormous success.
Whether it's The Scarecrow, The Joker, Two-Face, or Bane, they've all solidified their places in viewers' minds and been instantly associated with the franchise.
Practically every movie fan knows Heath Ledger's renowned portrayal of The Joker.
3. Interstellar (2014)
Director: Christopher Nolan
Writer: Jonathan Nolan, Christopher Nolan
Cast: Matthew McConaughey, Anne Hathaway, Jessica Chastain, Mackenzie Foy
IMDb Ratings: 8.6
Rotten Tomatoes: 73%
Streaming Platforms: Prime Videos, Netflix, and Vudu
Many directors, including Nolan, have been perplexed by his talent for creating space or space travel films. Comparable to a patterned concept used during "Inception" (various levels in a dream, inside one drive, with bizarre results),
"Interstellar" uses the time-space paradox to unravel the problems of Black Holes and also uncovers possibilities around interstellar travel, an accomplishment that, after watching the film, appears to be a feat that is both possible and believable. So much so that the movie included several scientists and researchers, and numerous scientific articles followed.
The film's story centers on a team of astronauts who use wormhole transportation to explore other planets. Matthew McConaughey and Jessica Chastain both do an excellent job in their parts, and the film features a touching father-daughter bond as its backdrop.
In addition to being heartbreaking, the picture also had jaw-dropping, mind-blowing, and never-before-seen images, which helped the producers win an Academy Award for Best Visual Effects. One of the top PG-13 films and one of the best, most innovative films of the last ten years.
2. Forrest Gump (1994)
Director: Robert Zemeckis
Writer: Winston Groom, Eric Roth
Cast: Tom Hanks, Robin Wright, Gary Sinise, Sally Field
IMDb Ratings: 8.8
Rotten Tomatoes: 71%
Streaming Platforms: Prime Videos, Netflix, and Vudu
The film "Forrest Gump," which stars Tom Hanks and has received several accolades, has won six Academy Awards and the Best Actor in a Leading Role, among many other nominations and victories.
The novel's protagonist is Forrest Gump, a dimwitted but prodigious and athletically gifted guy who becomes a renowned military hero and a ping-pong champion after experiencing bullying and expulsion in his early years.
The tale of "Becoming" "Forrest Gump" is a success on many levels and may have motivated many people. If Tom Hanks isn't involved, the film becomes a bloated, intolerable muddle with no head or tail. However, Tom Hanks seems to be the only person credited with elevating the movie to where it is right now, to the horizon and beyond.
1. Inception (2010)
Director: Christopher Nolan
Writer: Christopher Nolan
Cast: Leonardo DiCaprio, Joseph Gordon-Levitt, Elliot Page, Ken Watanabe
IMDb Ratings: 8.8
Rotten Tomatoes: 87%
Streaming Platforms: Prime Videos, Netflix, and Vudu
"Inception" is reliable evidence of Christopher Nolan's brilliance when discussing all the more imaginative movies ever created. It is likely the first film that springs to mind. But, unfortunately, inception is among the films that shouldn't ever be recreated since it has a well-balanced mix of acting, scenery, theme music, plot, and an over-the-top director.
The narrative's main protagonists are a group whose names begin with the letters "D.R. E.A.M.S." Essentially, they are a collection of thieves that "take everything" from a person's subconscious by first planting a thought in the target's mind that supports their desired outcome. A groundbreaking film with breathtaking cinematography and some groundbreaking, "dreamy" scenes that will never be repeated.