OTT platforms are no less than a blessing for people who like to watch movies or series. Whether it is a newly released or old OTT platform never fails to put it in front of its viewers. They provide entertainment to everyone around the globe by covering preferences. Here is the list of the best romance movies on Hulu.
OTT platform bundles movies or series from different genres to amuse people. Among those genres, the romantic genre can be considered the most popular one. Romantic movies provide a community to fall in love. However, it also helps to regain the candor and acceptance of affection.
In some or other ways, the romantic movie characters and statements show how beautifully one can fall in love. Along with that it also indicates the feud and struggle of an individual to get back love.
30. Under the Eiffel Tower

Director: Archie Borders

Writers: Archie Borders, David Henry, Judith Godrèche

Cast: Matt Walsh, Judith Godrèche, Reid Scott

IMDb Ratings:5.5/10

Rotten Tomatoes: 41%
The beautiful comedy-drama has occupied the minds of viewers for a long time. A jobless man with a midlife crisis is set on the journey of self-exploration. Then enters a girl named Louise.
The amazing story of how they get together and the time they spend is brilliantly projected through the film. The 2018 release of Under the Eiffel Tower covers the passionate love story with a classic twist. 
29. Fire Island


Director: Andrew Ahn

Writers: Joel Kim Booster

Cast: Joel Kim Booster, Bowen Yang, Conrad Ricamora, James Scully, Margaret Cho

IMDb Ratings:6.7/10

Rotten Tomatoes: 94%
Fire Island follows the story of a group of friends who are on a quest to make one of their best summer memories. The heart-filled drama and the energy this movie has will win the audience's hearts. 
28. Rye Lane


Director: Raine Allen-Miller

Writers: Nathan Bryon, Tom Melia

Cast : David Jonsson, Vivian Oparah

IMDb Ratings: 7.3/10

Rotten Tomatoes: 98%
A romantic and elegant relationship is depicted in the movie Rye Lane. It feels like a rom-com movie which almost feels real. The movie is based on the formation of a sweet bond between two heartbroken people. The rumor, fun, and simple romance are the reasons one should give this movie a try. 
27. Elena Undone


Director: Nicole Conn

Writers: Nicole Conn

Cast: Necar Zadegan, Traci Dinwiddie, Gary Weeks

IMDb Ratings:6.1/10

Rotten Tomatoes: 50%
Elena Undone perfectly portrays a queer relationship. Two passionate women gorgeously represent what love is. Exquisite cinematography and attractive dialogue attract many audiences. 
26. Ammonite


Director: Francis Lee

Writers: Francis Lee

Cast: Kate Winslet, Saoirse Ronan, Gemma Jones, James McArdle, Alec Secăreanu, Fiona Shaw

IMDb Ratings: 6.5/10

Rotten Tomatoes: 69%
An exquisitely romantic movie Ammonite perfectly portrays women in love even under society's pressure. The excellent and exceptional performance by the actors is bound to leave you torn. It is truly a piece of art. 
25.Rosaline


Director : Karen Maine

Writers : Scott Neustadter, Michael H. Weber

Cast: Kaitlyn Dever, Isabela Merced, Kyle Allen, Sean Teale, Christopher McDonald, Minnie Driver, Bradley Whitford

IMDb Ratings:6.4 /10

Rotten Tomatoes: 74%
Rosaline is an excellent alternative depiction of the classic Shakespearean drama Romeo and Juliet. Rosaline, who was seeing Romeo, sees Romeo wooing Juliet. Rosaline is a clever lady and tries to deviate Juliet away from Romeo. The story smoothly covers the love triangle between the three. 
24. Good Luck to You, Leo Grande



Director: Sophie Hyde

Writers: Katy Brand

Cast: Emma Thompson, Daryl McCormack

IMDb Ratings:7.2/10

Rotten Tomatoes: 94%
Old age can also be romantic and full of passion. This movie brings the concept to life. Nancy who is a retired widow realizes her needs regarding aging, womanhood, and her sexual desires. The film's main target was old people but it never fails to teach a lesson to women of any age. 
23 The Valet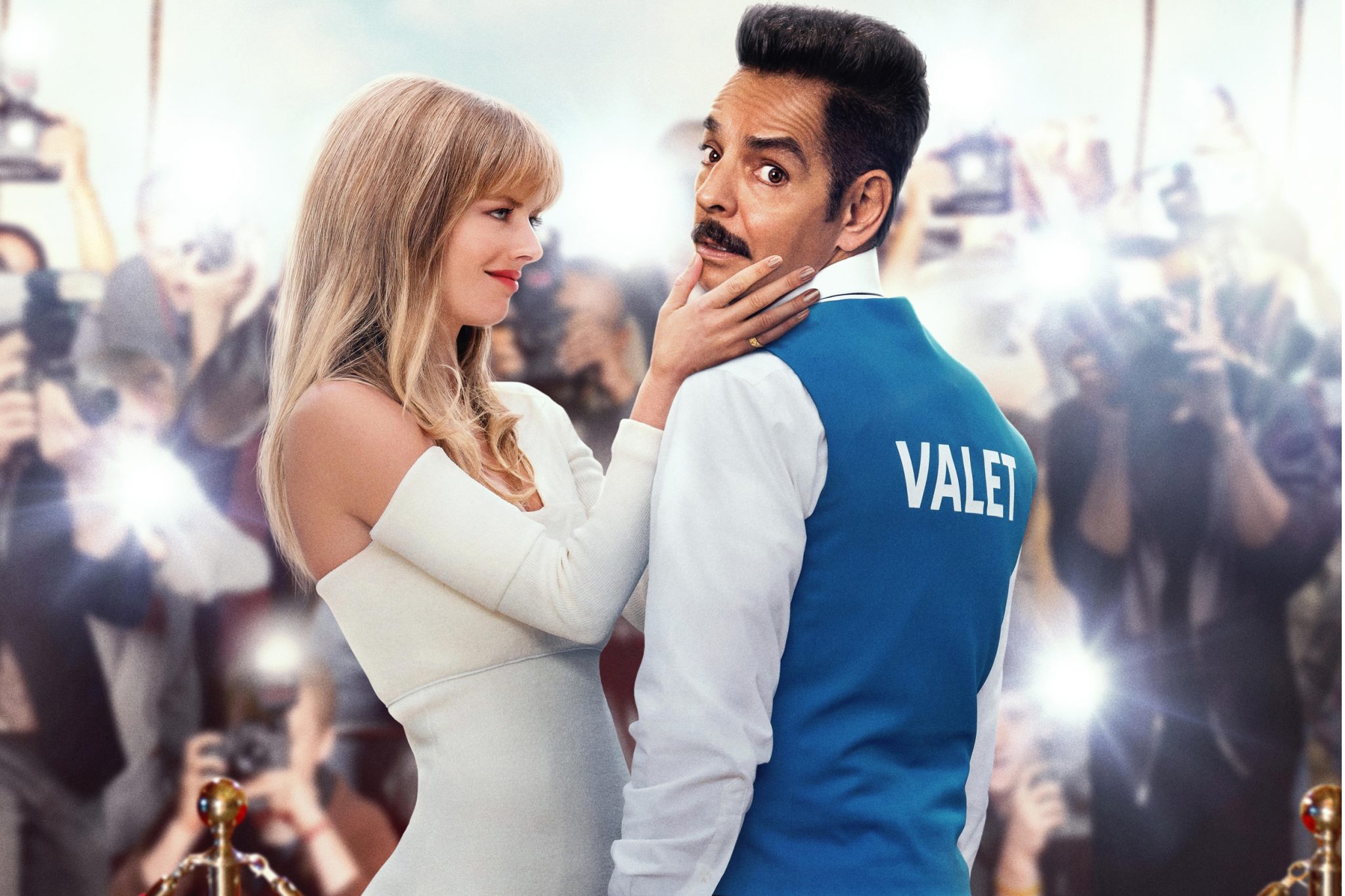 Director: Richard Wong

Writers: Bob Fisher, Rob Greenberg

Cast: Eugenio Derbez, Samara Weaving

IMDb Ratings:6.7 /10

Rotten Tomatoes:75 %
A beautifully directed rom-com movie is The Valet. The pairing of the characters and the bond they develop being together is incredible. The humor throughout the entire film is worth appreciation. 
22. The Hating Game


Director: Peter Hutchings

Writers : Christina Mengert

Cast: Lucy Hale, Austin Stowell, Damon Daunno, Sakina Jaffrey, Corbin Bernsen

IMDb Ratings: 6.2/10

Rotten Tomatoes:72 %
Fun and drama mixed in one move. The blossoming love of two hater-to-lovers couples is greatly covered in this film. They fight for the same promotion position. They keep their true feelings for each other hidden. The character development and chemistry between the two are truly exquisite. 
21. Palm Springs

Director: Max Barbakow

Writers: Andy Siara

Cast : Andy Samberg, Cristin Milioti, J. K. Simmons

IMDb Ratings :7.4/10

Otten Tomatoes: 94%
Avery has an interesting concept with a sprinkle of love. The story follows Sarah and Nyles who are stuck in a loop and are made to repeat the same day. Meanwhile they both grew interested in each other. This interesting movie is must watch to find out how the loop ends.
20. How Stella Got Her Groove Back
Director: Kevin Rodney Sullivan
Writers: Terry McMillan and Ron Bass
Cast : Angela Bassett as Stella Payne, Taye Diggs as Winston Shakespeare, Whoopi Goldberg as Delilah Abraham, Regina King as Vanessa, Suzzanne Douglas as Angela, Michael J. Pagan as Quincy Payne, Sicily as Chantel, Richard Lawson as Jack
IMDb Ratings: 5.6/10
Rotten Tomatoes: 50%
The film features Stella who is a Stockbroker. Because of her busy schedule and business, she had never realized that she was forgetting to live a happy life. However, her trip to Jamaica helped her to regain her beautiful sprightly life. Over there she met a man and fell in love who was 20 years younger than her.
19. Premature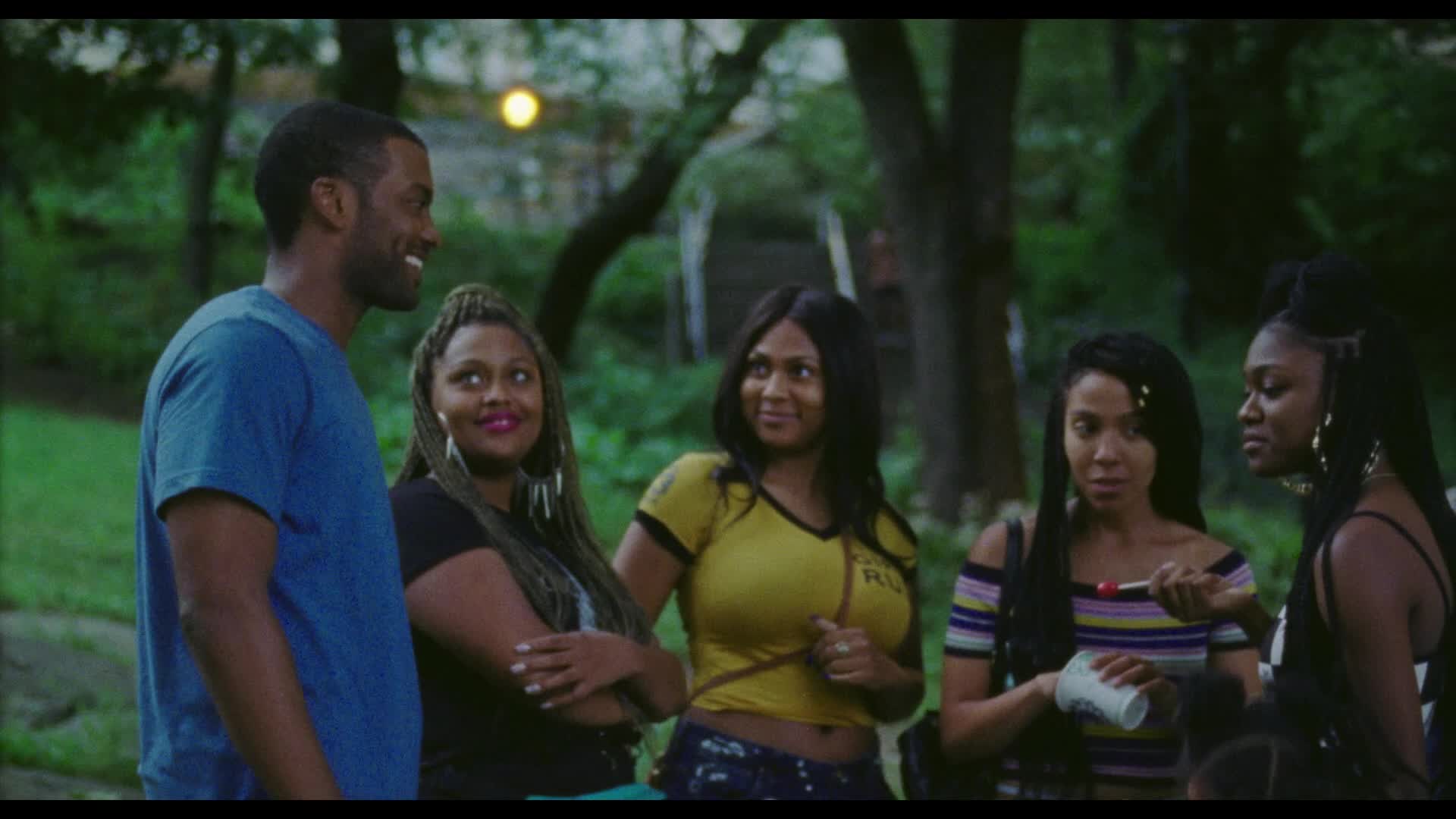 Director: Rashaad Ernesto Green
Writers: Rashaad Ernesto Green and Zora Howard
Cast: John Kara as Rob Crabbe, Katie Findlay as Gabrielle, Craig Roberts as Stanley, Carlson Young as Angelaz, Adam Riegler as Arthur, Alan Tudyk as Jack Roth, Brian Huskey as Principal Hansen, Jonathan Kleitman as Uzy
IMDb Ratings: 6.5/10
Rotten Tomatoes: 93%
The romantic movie Premature is about a teenager. In the entire film, he is stuck in a sex cycle where he has to lose his virginity again and again. The movie shows his struggle with his fantasies.
18. Loving
Director: Jeff Nichols
Writers: Jeff Nichols
Cast: Ruth Negga as Mildred, Joel Edgerton as Richard Loving, Michael Shannon as Grey Villet, Nick Kroll as Bernie Cohen
IMDb Ratings: 7/10
Rotten Tomatoes: 88%
The movie is set in the background of 1958. The lead characters of the movie are Richard and Mildred Loving. However, the amazing life of this couple came to an end when they were thrown out of their own house. To regain their home they moved toward the higher authorities after solidifying their roots.
17. My Best Friend's Wedding
Director: P. J. Hogan
Writers: Ronald Bass
Cast: Julia Roberts as Julianne Potter, Dermot Mulroney as Michael O'Neal, Cameron Diaz as Kimmy Wallace, Rupert Everett as George Downes, Philip Bosco as Walter Wallace, M. Emmet Walsh as Joe O'Neal
IMDb Ratings: 6.3/10
Rotten Tomatoes: 73%
The movie is about a young woman Julianne. My best friend's wedding started with the romantic feelings of Julianne towards her best friend Michael who was going to get married. Her emotions towards Michael were so strong that she made up her mind to get Michael's love by any means.
16. 50 First Dates
Director: Peter Segal
Writers:

George Wing

Cast : Adam andler as Henry Roth, Drew Barrymore as Lucy Whitmore, Rob Schneider as Ula, Sean Astin as Doug Whitmore, Blake Clark as Marlin Whitmore, Lusia Strus as Alexa, Dan Aykroyd as Dr. Joseph Keats
IMDb Ratings: 6.8/10
Rotten Tomatoes: 45%
The story of this romantic movie is about Henry and Lucy. An efficient man Henry tried to get back her girlfriend Lucy after she suffered from a short-term memory loss. Henry made all sorts of efforts and events to paint her portrayed in the empty canvas of Lucy's heart.
Read More: The Best Family Movies on Amazon Prime To Watch Tonight
15. Becoming Jane
Director : Julian Jarrold
Writers: Kevin Hood and Sarah Williams
Cast: Anne Hathaway as Jane Austen, James McAvoy as Thomas Lefroy, Julie Walters as Mrs. Austen, James Cromwell as Reverend George Austen, Maggie Smith as Lady Gresham, Lucy Cohu as Eliza, Laurence Fox as Mr Wisley, Joe Anderson as Henry Austen
IMDb Ratings: 7/10
Rotten Tomatoes: 58%
The movie Becoming Jane provides a perfect feeling of love, affection, romance, and an urge to be together. The concept of the movie is about Jane who falls in love with an Irishman named Tom. It depicts some facts and perspectives of people about love.
14. The Sun Is Also A Star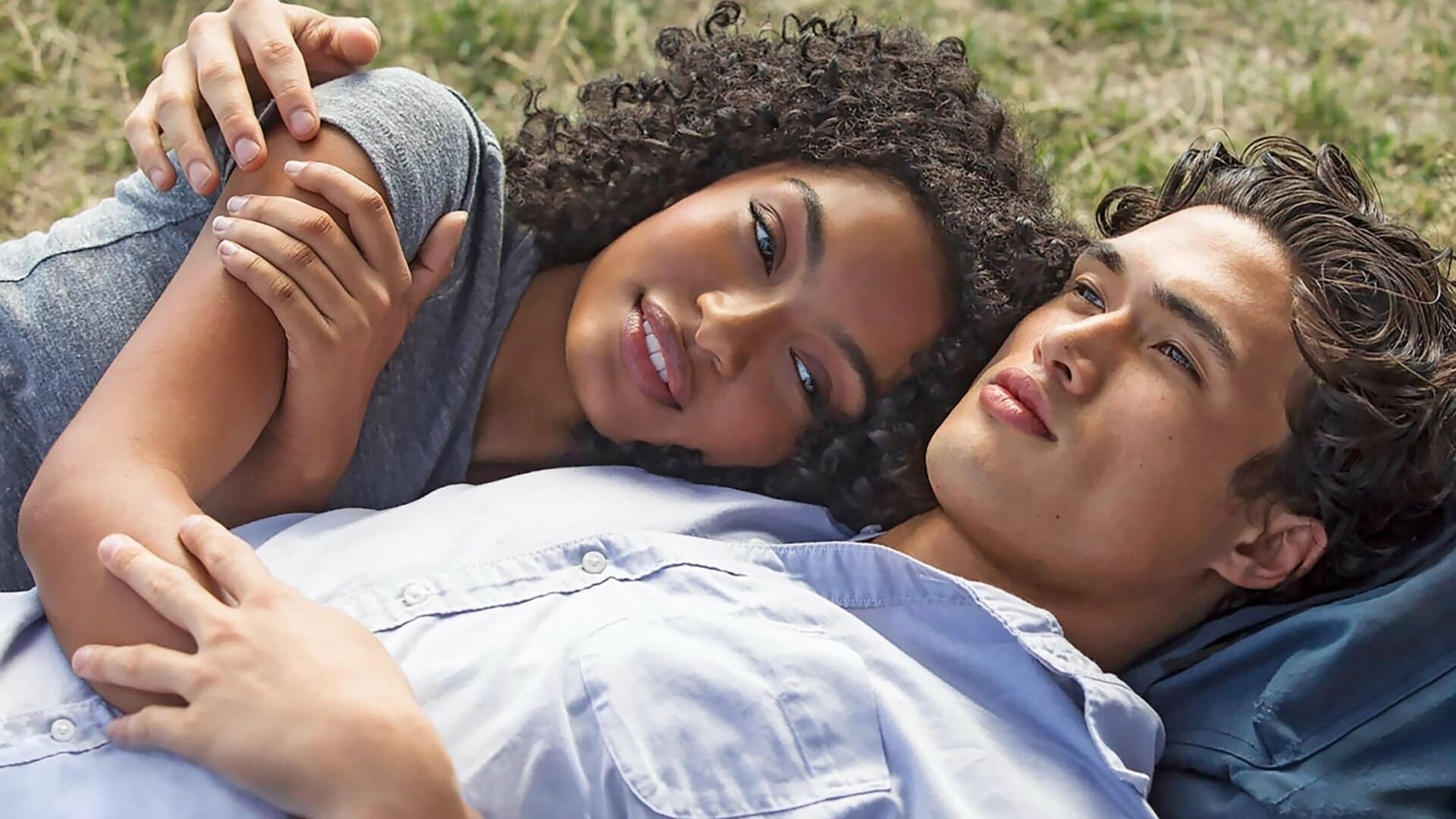 Director: Ry Russo-Young
Writers: Tracy Oliver
Cast: Yara Shahidi as Natasha Kingsley, Hill Harper as Lester Barnes, Charles Melton as Daniel Jae Ho Bae, Gbenga Akinnagbe as Samuel Kingsley, Jake Choi as Charles Bae, John Leguizamo as Jeremy Martinez, Anais Lee as Young Natasha
IMDb Ratings: 5.9/10
Rotten Tomatoes: 52%
Sometimes nobody needs a person to be the devil of one's life. Sometimes their destiny is enough to do such evil things. The story depicts the love story of Natasha and Daniel who face unavoidable circumstances to be with each other. However, the movie shows how both of them fight with their destiny to gain love.
13. If Beale Street Could Talk
Director: Barry Jenkins
Writers: James Baldwin
Cast: KiKi Lyne as Clementine, Milanni Mines as Young Tish, Stephan James as Alonzo  Hunt, Ethan Barrett as Young Fonny, Regina King as Sharon Rivers, Brian Tyree Henry as Daniel Carty
IMDb Ratings: 7.1/10
Rotten Tomatoes: 95%
The story of the movie is about childhood lovers Tish and Fonny. However, a hurdle came across their love life when Fonny has been falsely accused of rape. To prove her lover's innocence, pregnant Tish took a bigger step.
12. Blind
Director: Michael Mailer
Writers: John Buffalo Mailer
Cast: Alec Baldwin, Demi Moore, Dylan McDermott, Viva Bianca, James McCaffrey, Eden Epstein, John Buffalo Mailer, Stephen Presidio
IMDb Ratings: 5.7/10
Rotten Tomatoes: 19%
The movie is about Suzanne who gets to know a visually impaired man named Bill. Her communication with Bill became so strong that Suzanne was not able to stop her from getting attracted to him. However, her feelings grew even stronger when he got to know about her husband's affair.
11. Notting Hill
Director: Roger Michell
Writers: Richard Curtis
Cast : Julia Roberts, Hugh Grant, Hugh Bonneville, Emma Chambers, James Dreyfus, Rhys Ifans, Tim McInnerny, Gina McKee
IMDb Ratings: 7.2/10
Rotten Tomatoes: 83%
The movie depicts how the social status of a person can become the biggest obstacle to gaining someone's love. However, the concept is based on William, a British bookseller, and Anna, an American actress who fell for each other but their social status did not allow them to start a new life.
10. Twilight
Director: Catherine Hardwicke
Writers: Melissa Rosenberg
Cast: Kristen Stewart as Bella Swan, Robert Pattinson as Edward Cullen, Peter Facinelli as Carlisle Cullen, Elizabeth Reaser as Esme Cullen, Ashley Greene as Alice Cullen, Kellan Lutz as Emmett Cullen, Nikki Reed as Rosalie Hale
IMDb Ratings: 5.3/10
Rotten Tomatoes: 49%
The story of the film is about a girl and a vampire. Bella Swan met Edward Cullen who seems to be mysterious when she shifted to Forks, Washington. However, later she finds out that Edward is a vampire.
9. Water for Elephants
Director: Francis Lawrence
Writers: Richard LaGravenese
Cast: Reese Witherspoon as Marlena Rosenbluth, Robert Pattinson as Jacob Jankowski, Tai as Rosie, the elephant, James Frain as Rosie's caretaker, Paul Schneider as Charlie O'Brien
IMDb Ratings: 6.9/10
Rotten Tomatoes  60%
The main characters of the movie are Jacob and Marlena. After the death of Jacob's parents, he joined a circus as a vet. The master of the circus who is Jacob's boss, is a strict man who always overpowered everyone, even his wife, Marlena. This activity of his boss forced Jacob to come to know Marlena which results in a love affair.
8. The Truth About Cats & Dogs
Director  Michael Lehmann
Writers  Audrey Wells
Cast: Uma Thurman as Noelle Slusarsky, Janeane Garofalo as Abby Barnes, Ben Chaplin as Brian, Jamie Foxx as Ed, James McCaffrey as Roy, Richard Coca as Eric, Stanley DeSantis as Mario
IMDb Ratings  6.3/10
Rotten Tomatoes  85%
This movie falls under the romantic comedy genre. The tale starts when Abby, who is a radio jockey, sends his friend, Noelle, on a blind date with Brian. The brain is one of Abby's radio callers.
7. Like Crazy
Director  Drake Doremus
Writers  Drake Doremus and Ben York Jones
Cast: Anton Yelchin as Jacob Helm, Felicity Jones as Anna Gardner, Jennifer Lawrence as Samantha, Charlie Bewley as Simon, Finola Hughes as Liz, Oliver Muirhead as Bernard Gardner, Alex Kingston as Jackie Gardner
IMDb Ratings: 6.6/10
Rotten Tomatoes  72%
This movie is about a long-distance relationship. The story of the movie is about an American boy and a British girl. Destiny tested their love when an immigration issue arose and they had to move apart from each other.
6. Portrait of a Lady on Fire
Director : Céline Sciamma
Writers : Céline Sciamma
Cast : Noémie Merlant as Marianne, Adèle Haenel as Héloïse, Luàna Bajrami as Sophie, Valeria Golino as The Countess
IMDb Ratings: 8.1/10
Rotten Tomatoes: 98%
The story of the movie is set in the background of 1770 in France. The movie depicts how a painter, named Marianne has been charged to paint a wedding portrait of Héloïse. However, Marianne observes her precisely to put forward a perfect painting.
5. Something Borrowed
Director  Luke Greenfield
Writers  Emily Giffin
Cast: Ginnifer Goodwin as Rachel, Kate Hudson as Darcy, Peyton List as young Darcy, Colin Egglesfield as Dex, John Krasinski as Ethan, Steve Howey as Marcus, Ashley Williams as Claire
IMDb Ratings  5.8/10
Rotten Tomatoes  15%
This movie shows a love triangle between Rachel, Dex, and Darcy. Rachel always used to like Dex from her school days but did not dare to convey her fondness. But later she decided to express her activation towards Ded when she got to know that her best friend Darcy is going to marry him.
4. No Strings Attached
Director : Ivan Reitman
Writers: Elizabeth Meriwether
Cast: Natalie Portman, Ashton Kutcher, Cary Elwes, Kevin Kline
IMDb Ratings  6.2/10
Rotten Tomatoes: 48%
The story depicts how a casual love turned out to be a serious one. Adam and Emma are the main protagonists of the drama. After Adam's breakup, he went into a casual relationship with Emma with all sorts of terms and conditions applied.  However, the trouble happens when they fall for each other.
3. The Bridges of Madison County
Director  Clint Eastwood
Writers  Robert James Waller
Cast: Clint Eastwood as Robert Kincaid, Meryl Streep as Francesca Johnson, Annie Corley as Carolyn Johnson, Sarah Kathryn Schmitt as young Carolyn, Victor Slezak as Michael Johnson
IMDb Ratings: 7.6/10
Rotten Tomatoes: 90%
Francesca is the one around whom the entire movie is running. His boring married life lifted when she met Robert who was new to town. Her meet-up with him went too deep and led to a love relationship. However, this was short-term but left the biggest impression on Francesca's life.
2. Love After Love
Director:

Russell Harbaugh

Writers :

Russell Harbaugh and Eric Mendelsohn

Cast: Chris O'Dowd as Nicholas, Andie MacDowell as Suzanne, James Adomian as Chris, Juliet Rylance as Rebecca, Dree Hemingway as Emilie
IMDb Ratings  5.5/10
Rotten Tomatoes  86%
The movie shows how a mother and her sons try to get emotionally attached after the prominent death of their patriarch. The movie shows a well-established story of affection and emotions.
1. Already Tomorrow in Hong Kong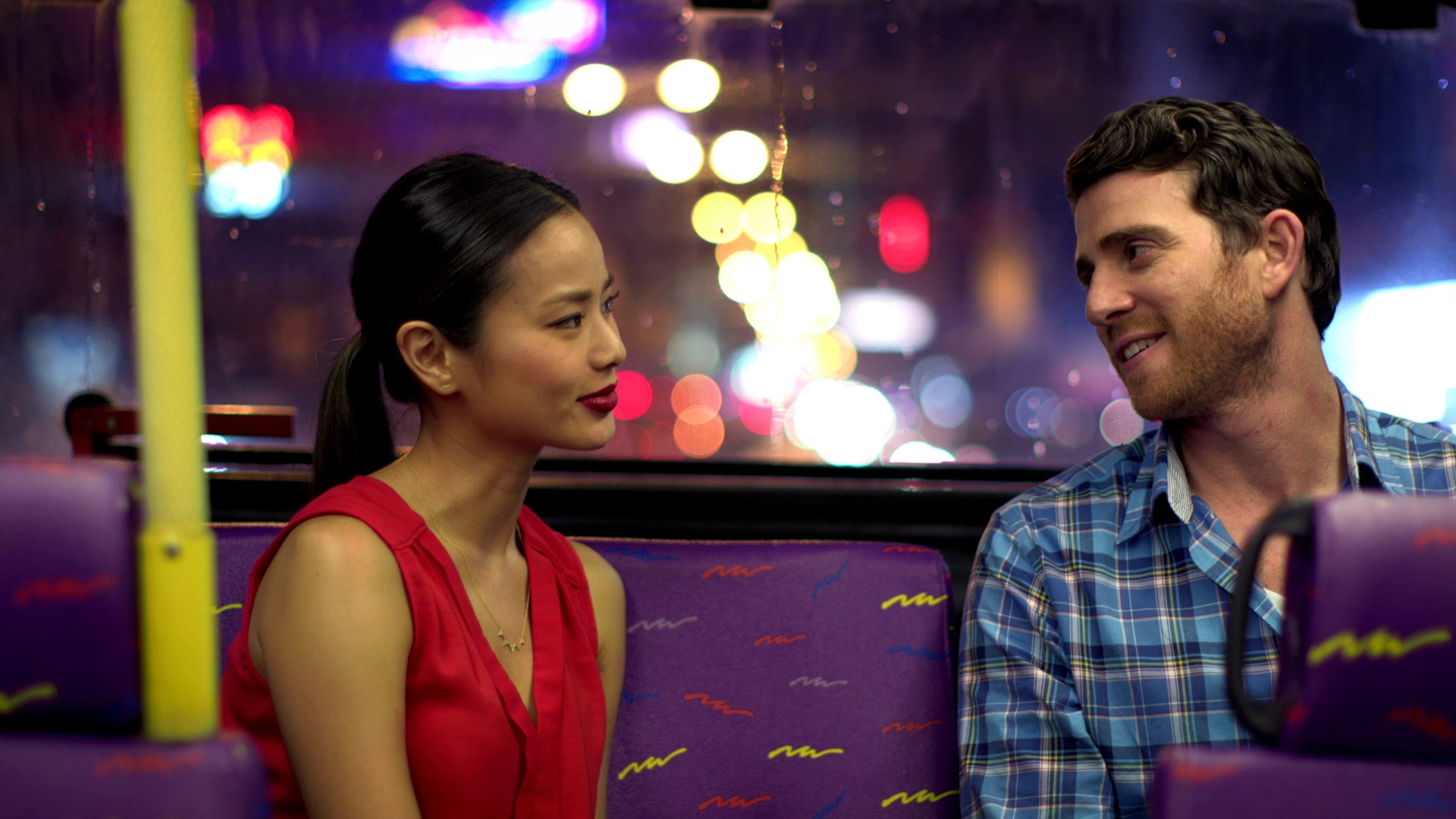 Director  Luke Greenfield
Writers  Emily Giffin
Cast: Jamie Chung as Ruby Lin, Bryan Greenberg as Josh Rosenberg, Richard Ng as Fortune Teller, Sarah Lian as Monica
IMDb Ratings: 6.4/10
Rotten Tomatoes: 74%
The movie shows the love affair of a British man and a Chinese woman. Their love relationship starts when Josh goes to Hong Kong, for a business trip. Over there he met Ruby and fell in love with her.
The above-mentioned romantic movies are the best romance movies on Hulu of all time. Apart from them, The Big Fat Greek Wedding and Sand Weet Home Alabama are also there. Many dramas have been adapted from a novel of the same name as the movie.
The movies don't need to culminate with a happy ending or be based on real-life classic romances. It might also portray a story of a young couple or sometimes it portrays the story to provide the last chance for tfortheir love. Love and romance are such an emotion that makes a heart smile just like a romantic drama.
Read More: The Best Movies on Hulu To Watch Right Now