Spending quality time with yourself or your family is an important part of your life that must never be overlooked and that is why several family movies on amazon prime video are streaming now. Without any further ado, let's now jump into the list of family movies on Amazon Prime. Do have a look at it to know more.
This genre of films is made keeping in mind that people of different ages are going to see and thus, more focus is paid towards making them mainly young kids movies. Kids mostly like animated movies so here we are providing a list of best family movies that consists of both animated and non-animated movies. You can watch this famous and best family movie with the whole family on amazon prime video.
1. Troop Zero
Director: Bert & Bertie
Writer: Lucy Alibar
Cast: Mckenna Grace as Christmas Flint, Viola Davis as Miss Rayleen, Jim Gaffigan as Ramsey Flint, Allison Janney as Miss Massey, Ashley Brooke as Piper Keller.
IMDb Ratings: 6.8/10
Rotten Tomatoes Ratings: 68%
This movie focus on a misfit girl's dreams of going to outer space or at least visiting it. A band of friends forms a group Birdie Scouts and is determined to take part in the national competition as it can offer Christmas a chance to be recorded on NASA's Golden Record. This film is all about friendship and how friends can support each other in times of need.
This is one of the best comedy-drama, so stream it as soon as you can on amazon prime video.
2. Cinderella (2021)
Director: Kay Cannon
Writer: Kay Cannon
Cast: Camila Cabello as Cindrella, Idina Menzel as Vivian, Minnie Galitzine as Prince Robert, Billy Porter as Fabulous Godmother, Pierce Brosnan as King Rowan, Maddie Baillio as Malvolia.
IMDb Ratings: 4.3/10
Rotten Tomatoes Ratings: 42%
This film is about a girl who aspires to make her own life and sell her signature dresses. Like the fairy tale, here also she has a Godmother who helps her to fulfill her dreams. There is also love and romance and she catches the attention of Prince Robert.
The film is just an updated version of the fairy tale and is extremely well executed. It is a family film so watch it and share your views.
3. Wonder Park
Director: Dylan Broen
Writer: Josh Appelbaum, Andre Nemec
Voice Cast: Brianna Denski as June Bailey, Jennifer Garner as Mrs. Bailey, Matthew Broderick as Mr. Bailey, John Oliver as Steve, Mila Kunis as Greta, Kenan Thompson as Gus.
IMDb Ratings: 5.8/10
Rotten Tomatoes Ratings: 34%
This film is one of the popular kids' movies that focus upon June who discovers that her dream has come true. She dreamt of an amusement park and now it has been changed into a reality. The place is full of several rides and is controlled by animals who are cheerful and full of fun.
Wonder Park is full of fun, adventure, and excitement so do not miss watching this movie on amazon prime video.
4. The Map of Tiny Perfect Things
Director: Ian Samuels
Writer: Lev Grossman
Cast: Kathryn Newton as Margaret, Kyle Allen as Mark, Jermaine Harris as Henry, Anna Mikami as Phoebe, Josh Hamilton as Daniel, Cleo Fraser as Emma, Jorja Fox as Greta.
IMDb Ratings: 6.8/10
Rotten Tomatoes Ratings: 76%
This movie is a must-watch. It revolves around two teenagers who are both stuck in a time loop and do not know how to escape. Both the boy and the girl are stuck in the time wrap and eventually develop a love interest for one another.
Will they try to escape again or go on with this never-ending loop?
Read More: The 15 Best Animated Movies on Amazon Prime Right Now
5. My Spy
Director: Peter Segal
Writer: Jon Hoeber, Erich Hoeber
Cast: Dave Bautista as JJ, Chloe Coleman as Sophie, Kristen Schaal as Bobbi, Parisa Fitz-Henley as Kate, Ken Jeong as David Kim, Devere Rogers as Carlos, Greg Bryk as Victor Marquez.
IMDb Ratings: 6.3/10
Rotten Tomatoes Ratings: 49%
The story of this film is intriguing as well as exciting. It tells how a young girl outsmarts an expert spy. Sophie once catches JJ red-handed while the latter was spying on her family and to save himself, he teaches Sophie how to become like him. He thought he is already on the winning team but soon realizes Sophie is way smarter than him.
This is a famous action-comedy film so mark this film and watch it as soon as possible.
6. Lovely Still
Director: Nicholas Fackler
Writer: Nicholas Fackler, Tim Kasher
Cast: Martin Landau as Robert Malone, Ellen Burstyn as Mary, Adam Scott as Mike, Elizabeth Banks as Alex.
IMDb Ratings: 7.1/10
Rotten Tomatoes Ratings: 73%
This movie focus on the gradual growth and decay of a relationship. Martin is a bachelor who gets invited on a dinner date by Mary who is his neighbor as well. Martin was both happy and surprised and the duo was well going with their relationship. As they progressed, Martin become possessive over Mary which eventually ruined their relationship.
The pg runtime is 1hr 32 minutes so watch it at a go.
7. Marley & Me
Director: David Frankel
Writer: Scott Frank, Don Ross
Cast: Owen Wilson as John Grogan, Jennifer Aniston as Jennifer Jenny Grogan, Eric Dane as Sebastian Tunney, Alan Arkin as Arnie Klein, Haley Hudson as Debbie, Haley Bennett as Lisa, Kathleen Turner as Ms. Kornblut.
IMDb Ratings: 7.1/10
Rotten Tomatoes Ratings: 63%
The pg runtime of this movie is 115 minutes and throughout the movie, it is entertaining. The focus here is on a newlywed couple Owen and Jennifer who move to Florida to lead a good life. They soon buy a pup, but it becomes hard to control it. Marley, the pup is a crazy one that is ruining the assets of the house, yet it is the one who receives the love of the audience and does bring out the best in the couple.
8. Monsters vs Aliens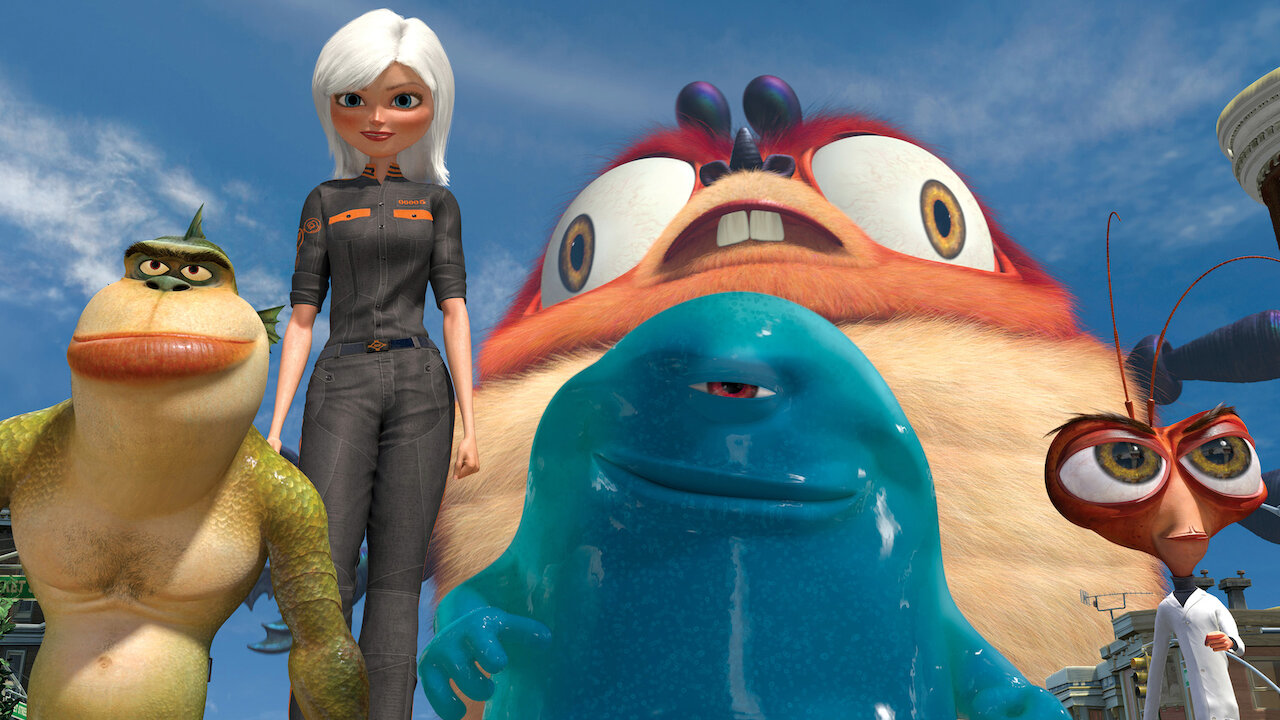 Director: Conrad Vernon, Rob Letterman
Writer: Maya Forbes, Wallace Wolodarsky, Rob Letterman, Jonathan Aibel, Glenn Berger
Cast: Reese Witherspoon as Susan Murphy, Seth Rogen as B.O.B, Hugh Laurie as Dr. Cockroach, Will Arnett as The Missing Link, Conrad Vernon as Insectosarus.
IMDb Ratings: 6.5/10
Rotten Tomatoes Ratings: 74%
The story focus on Susan Murphy who one day gets changed into a giant when a meteor hits and transforms her. The government changes her name to Ginormica and locks her with other such monsters one of which is Dr. Cockroach. When a robot comes to create chaos on earth, Gen. W.R. Monger asks the government to let Ginormica and her companions help him.
9. Aeronauts
Director: Tom Harper
Writer: Jack Thorne
Cast: Eddie Redmayne as James Glaisher, Felicity Jones as Amelia, Himesh Patel as John Trew, Tom Courtenay as Arthur Glaisher, Phoebe Fox as Antonia.
IMDb Ratings: 6.6/10
Rotten Tomatoes Ratings: 71%
This is a must-watch movie that revolves around James Glaisher and Amelia Wren who mount on a gas balloon and starts flying higher than anyone ever had. The more they rise, the less is their chance of survival. This journey however lets them understand themselves better and know their places in the world.
10. Soul Surfer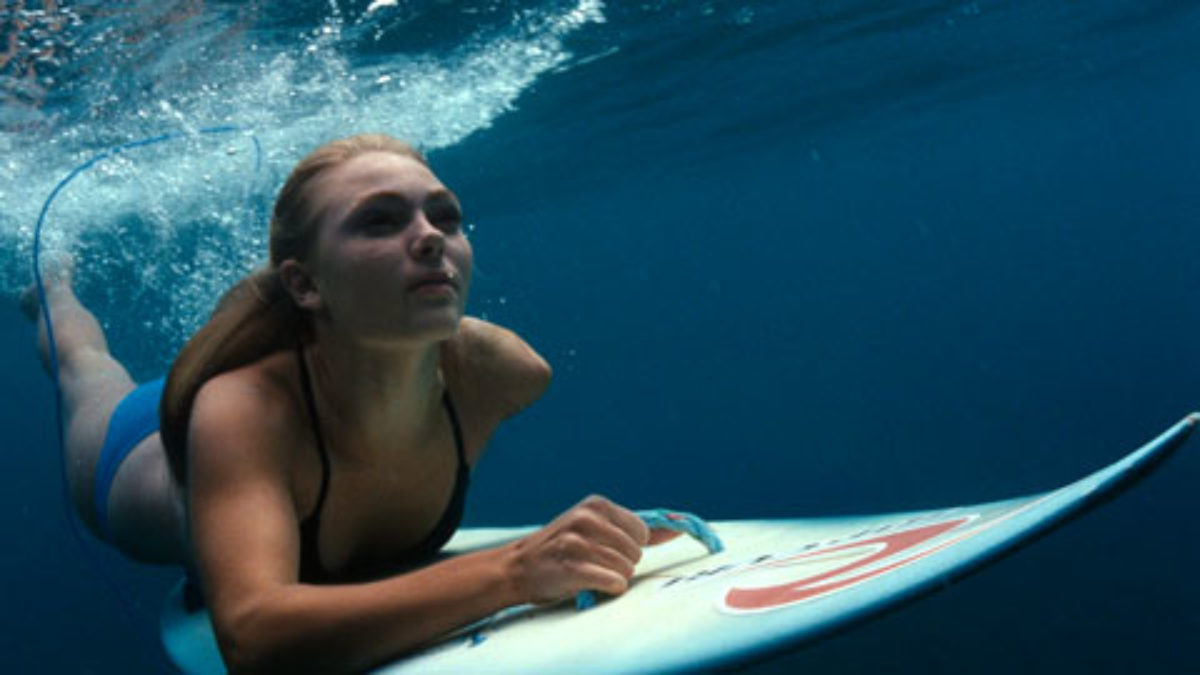 Director: Sean McNamara
Writer: Sean McNamara, Deborah Schwartz, Douglas Schwartz, Michael Berk
Cast: AnnaSophia Robb as Bethany Hamilton, Helen Hunt as Cheri Hamilton, Dennis Quaid as Thomas Tom Hamilton, Carrie Underwood as Sarah Hill, Kevin Sorbo as Holt Blanchard.
IMDb Ratings: 7/10
Rotten Tomatoes Ratings: 45%
The movie depicts how Bethany gets attacked by a shark and loses her hand. She took part in the surfing sport and caused this mishap for which her parents did not want her to take part there again. Bethany is however determined to take part again. She also resolves to make a change in others' lives. Will she be able to do so?
11. Mr. Popper's Penguin's
Director: Mark Waters
Writer: Sean Anders, John Morris, Jared Stern
Cast: Jim Carrey as Tom Popper Jr, Carla Gugino as Amanda Popper, Madeline Carroll as Janie Popper, Maxwell Perry Cotton as Billy Popper, Angela Lansbury as Mrs. Selma Van Gundy.
IMDb Ratings: 6/10
Rotten Tomatoes Ratings: 47%
This family dramedy is a famous movie that you can watch with your children as well. The story focuses upon Mr. Popper who gets a penguin as a present from his late father. The number increases to 6 when 5 more penguins join him which initially makes him go crazy. Soon after he develops a good bond with these creatures.
The film is full of comedy and entertainment and is sure, you are going to have a great time while watching this.
12. The Addams Family 2019
Director: Conrad Vernon, Greg Tiernan
Writer: Matt Lieberman
Cast: Oscar Isaac as Gomez Addams, Charlize Theron as Morticia Addams, Chloe Grace Moretz as Wednesday Addams, Finn Wolfhard as Pugsley Addams, Nick Kroll as Uncle Fester.
IMDb Ratings: 5.8/10
Rotten Tomatoes Ratings: 45%
This film focuses upon the Addams family who are themselves crazy and creepy but are getting themselves to meet more relatives. None of them are really normal and that is what makes it a unique one. Margaux Needler wants to sell all the houses in the locality and Addams' house seems to be the problem to her.
13. Fathers and Daughters
Director: Gabriele Muccino
Writer: Brad Desch
Cast: Russell Crowe as Jake Davis, Amanda Seyfried as Katie Davis, Aaron Paul as Cameron, Diane Kruger as Elizabeth, Quvenzhane Wallis as Lucy Carter.
IMDb Ratings: 7/10
Rotten Tomatoes Ratings: 28%
This is a hit film that depicts the tale of a father and his daughter. Jake is deeply saddened by the demise of her wife and goes into a mental breakdown while his daughter struggles to make her life better.
Will they be able to improve their lives or will soon decay? It is a well-fabricated movie so do try to stream it.
14. Moana
Director: Ron Clements, John Musker
Writer: Jared Bush
Cast: The voices are of, Auli'i Cravalho as Moana, Dwayne Johnson as Maui, Rachel House as Tala, Temuera Morrison as Tui, Jemaine Clement as Tamatoa, Nicole Scherzinger as Sina.
IMDb Ratings: 7.6/10
Rotten Tomatoes Ratings: 95%
Families love Moana and if you are yet to watch it, then what are you waiting for? Moana is about a young girl who sets out on a dangerous mission to save the people of her villages. Her family tries to restrict her but is of no use. She meets Maui during her journey who helps her a lot to be successful in her mission. The g runtime is 107 minutes so watch it at ago.
This is one of the great family movies ever produced so do start streaming it on amazon prime. People of any age can watch this movie, be it a kid or an adult. It is full of adventure that won't let you get bored.
15. Dora and the Lost City of Gold
Director: James Bobin
Writer: Nicholas Stoller, Matthew Robinson
Cast: Isabela Moner as Dora, Eugenio Derbez as Alejandro Gutierrez, Michael Pena as Cole Marquez, Eva Longoria as Elena Marquez, Jeff Wahlberg as Diego.
IMDb Ratings: 6.1/10
Rotten Tomatoes Ratings: 85%
Dora and the Lost City of Gold focus upon Dora, the protagonist who goes on a mission to find her missing parents. She has spent her life mostly exploring the forest and now she has to join High School, a new world to her.
To find her parents, she is aided by her friends and Boots. Will she be able to find the truth behind the Incan civilization and get to know about her parents? There are few stories as intriguing as this so watch it and find out what happened next.
Read More: The Best Movies on Amazon Prime To Stream Right Now
16. Fantastic Mr. Fox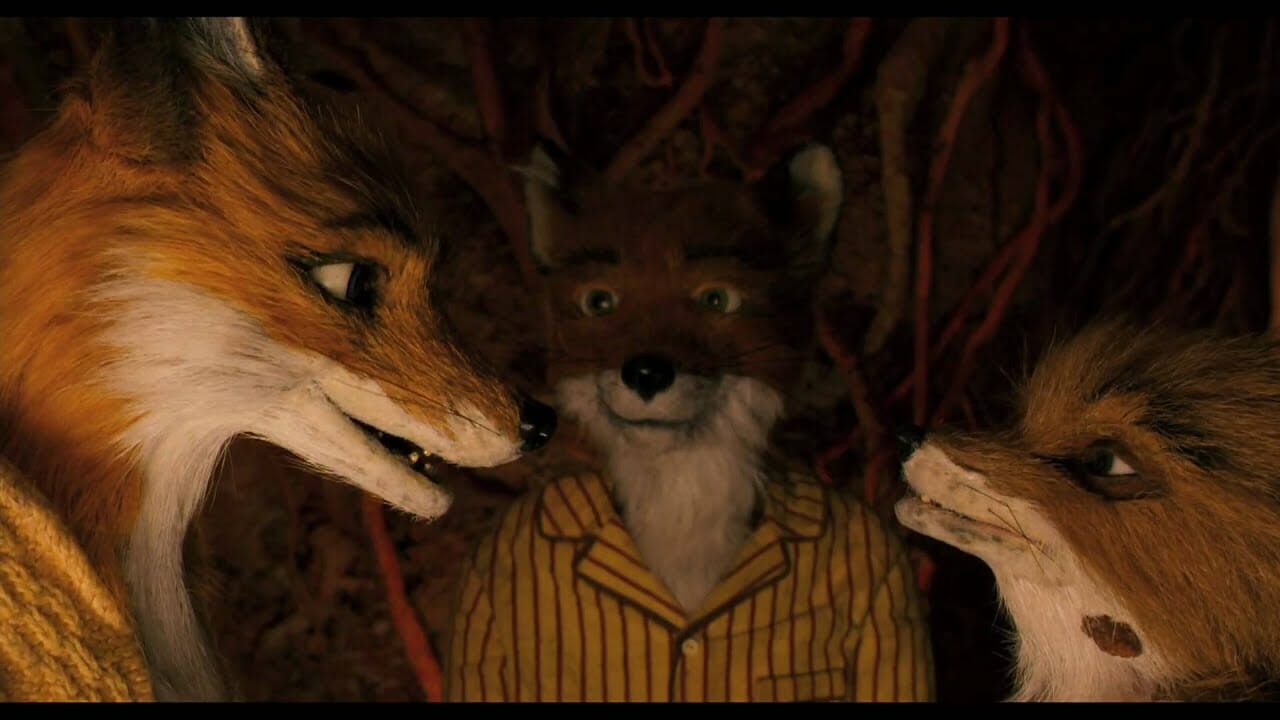 Director: Wes Anderson
Writer: Wes Anderson, Noah Baumbach, Meryl Streep as Felicity Fox, Jason Schwartzman as Ash Fox, Bill Murray as Clive Badger, Willem Dafoe as Rat, Michael Gambon as Franklin Frank Bean.
Cast: George Clooney as Foxy Fox, Owen Wilson as Coach Skip,
IMDb Ratings: 7.9/10
Rotten Tomatoes Ratings: 93%
The story is about Mr. Fox who should now focus on what is best for him and his family. He is famous for stealing things and does steal things from the three meanest farmers. The trio also soon realizes that it is Mr. Fox and plans to kill him.
Will Fox be able to save himself and his loved ones? The movie is full of adventure and is great to watch so do stream it on amazon prime video.
17. Zookeeper
Director: Frank Coraci
Writer: Nick Bakay, Rock Reuben, Kevin James, Jay Scherick
Cast: Kevin James as Griffin Constantine Keyes, Rosario Dawson as Kate, Leslie Bibb as Stephanie, Joe Rogan as Gale, Nat Faxon as Dave Keyes, Ken Jeong as Venom.
IMDb Ratings: 5.2/10
Rotten Tomatoes Ratings: 14%
The story of this film focuses upon Griffin Keyes who has a very well bond with the animals of the zoo than the humans of his world. He has no lover but a partner, but that emptiness is filled with the love of the animals of the Franklin Park Zoo.
But soon he realizes that he needs to have a girlfriend and love life and to pursue it, he thinks of leaving the zoo. The animals get panicked and reveal that they can talk and helps Griffin to have a love life as well. Kids love this so try to watch it out with your children or your whole gang if you have not watched it yet.
18. The Adventures of Tintin
Director: Steven Spielberg
Writer: Steven Moffat, Edgar Wright, Joe Cornish
Cast: Jamie Bell as Tintin, Andy Serkis as Captain Archibald Haddock and Sir Francis Haddock, Daniel Craig as Ivan Ivanovitch Sakharine, Nick Frost and Simon Pegg as Thomson and Thomson respectively.
IMDb Ratings: 7.3/10
Rotten Tomatoes Ratings: 74%
If you are looking for some adventures and also want to have some family time, then this film will be the best choice. Get ready to take part with Tintin in his quest for a hidden treasure with his faithful dog Snowy.
Tintin buys a model of a ship known as Unicorn but as soon as he buys it, people approach him and ask him to sell it to them. Later it is discovered that the model contains a hint to find the treasure but soon gets kidnapped. Watch the film and know what happened next.
19. The Pursuit of Happyness
Director: Gabriele Muccino
Writer: Steve Conrad
Cast: Will Smith as Chris Gardner, Jaden Smith as Christopher Gardner Jr., Thandiwe Newton as Linda Gardner, Brian Howe as Jay Twistle, Dan Castellaneta as Alan Frakesh.
IMDb Ratings: 8/10
Rotten Tomatoes Ratings: 67%
This movie is famous for a lot of reasons. It shows how a single father struggles to have a good life. Will Smith plays the lead role as the father of Christopher and being evicted from his home, finds it difficult to find another one. The Pursuit of Happyness is mostly about hardships and struggles in the duo's lives but is worth watching and is a great example of a family movie.
The film is based on the memoir by Chris Gardner Quincy Troupe having the same name. Watch it with your kids and be sure to have a great time. It is meant to be watched by anyone of any age group so do not miss it.
20. How to Train Your Dragon
Director: Chris Sanders, Dean DeBlois
Writer: Will Davies, Dean DeBlois, Chris Sanders
Cast: Jay Baruchel as Hiccup Horrendous Haddock III, America Ferrera as Astrid Hofferson, Gerard Butler as Stoick the Vast, Craig Ferguson as Gobber the Belch, Christopher Mintz-Plasse as Fishlegs Ingerman.
IMDb Ratings: 8.1/10
Rotten Tomatoes Ratings: 99%
Hiccup is a teenager belonging from the island of Berk where the dragon is a normal thing. He is quite a misfit there though his father is the leader of the clan. Hiccup aims to make sure that he proves his worth as a worthy Viking. He should be hunting a dragon but becomes friends with one and names it toothless.
This is a must-watch movie and is sure, this is one of the best movies ever produced. Stream it as soon as you can on amazon prime video.
21. Despicable Me 3 (2017)
Director: Pierre Coffin, Kyle Balda
Writer: Pierre Coffin, Trey Parker, Steve Carell, Kristen Wiig, Steve Coogan, and others
Cast: Steve Carell as Felonious Gru, Pierre Coffin as Kevin, Trey Parker as Balthazar, Kristen Wiig as Lucy Wilde, Miranda Cosgrove as Margo Gru, Dana Gaier as Edith, Julie Andrews as Marlena Gru, and others
IMDb Ratings: 6.2/10
Rotten Tomatoes Ratings: 59%
The notorious Minions are hoping that after the new boss Anti-Villain league fired Gru he'll return to the world of crime. But Gru decides that he'll stay retired and go meet his twin brother who lives in Freedonia. These siblings reunite and decide to take down Balthazar Bratt, a child star who plans to take revenge from the world.
22. Rango (2011)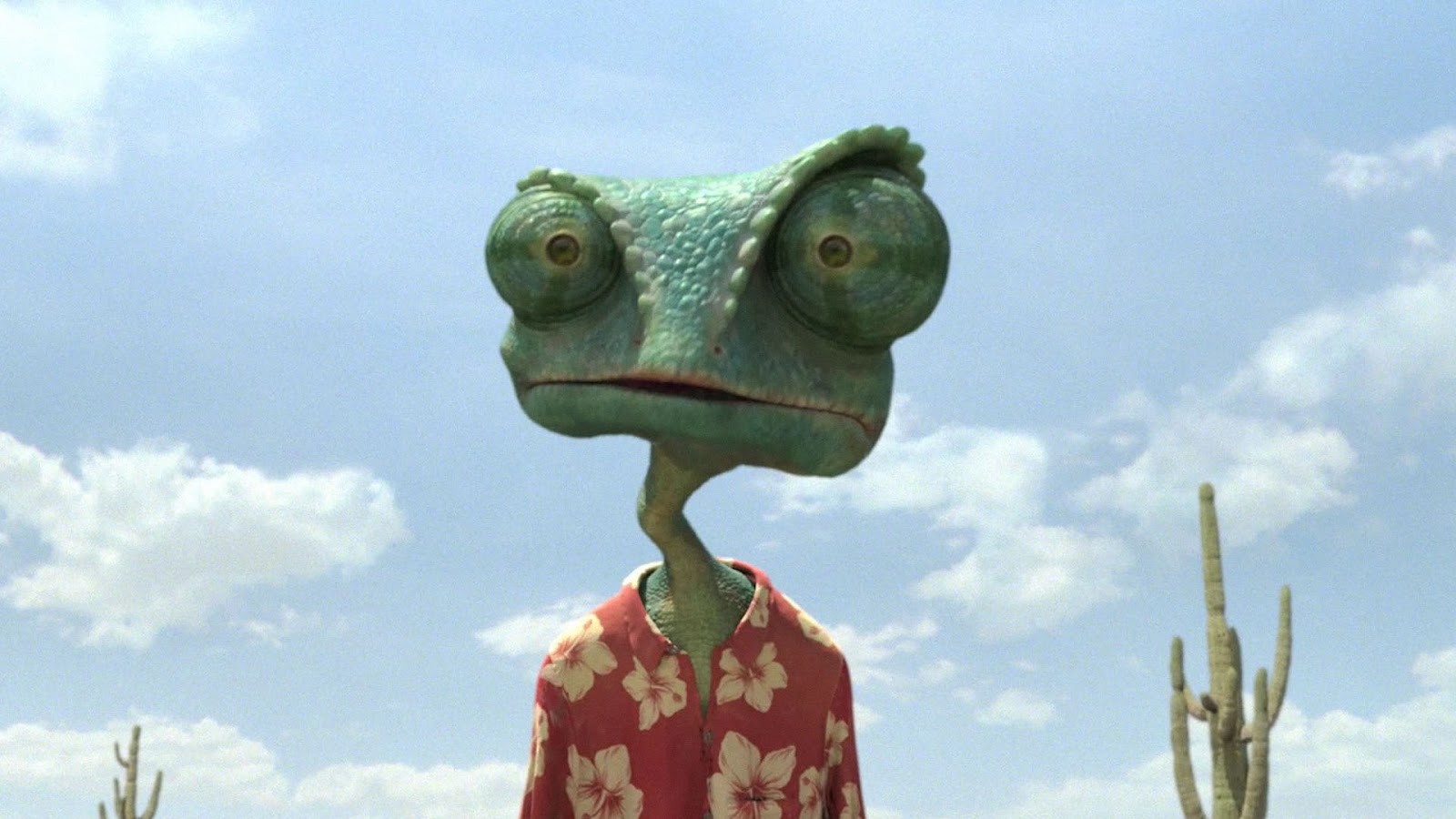 Director: Gore Verbinski
Writer: John Logan
Cast: Johnny Depp as Rango, Gore Verbinski as Sergeant Turley, Abigail Breslin as Priscilla, Bill Nighy as Rattlesnake Jake, and others
IMDb Ratings: 7.2/10
Rotten Tomatoes Ratings: 88%
Rango is about a chameleon who has yet to find the meaning of life and is facing an identity crisis. He's a sheltered family pet and wonders how he can standout when it is his nature to blend in. He accidentally ends up in a frontier town known as Dirt and from there on begins his journey of transformation. He's the new sheriff of the town. Though initially he role plays, but then later on due to the thrilling situations, he turns out to be a real hero.
23. Peter Rabbit (2018)
Director: Will Gluck
Writer: Will Gluck, Rob Lieber
Cast: James Corden as Peter Rabbit, Domhnall Gleeson as Thomas McGregor, Rose Byrne as Bea, Margot Robbie as Flopsy Rabbit, Daisy Ridley as Cottontail Rabbit, and others
IMDb Ratings: 6.6/10
Rotten Tomatoes Ratings: 63%
Peter Rabbit enjoys spending time in McGregor's vegetable garden with his three sisters- Mopsy, Cotton Tail, and Flopsy. When a relative of McGregor moves in, he's not thrilled to find out that a family of rabbits' lives in the home. With the entry of the new owner, a battle breaks in as he decides to get rid of the rabbits. Peter doesn't backdown and proves to be a worthy opponent.
Read More: The Best Romance Movies on Amazon Prime Right Now
24. Charlie and the Chocolate Factory (2005)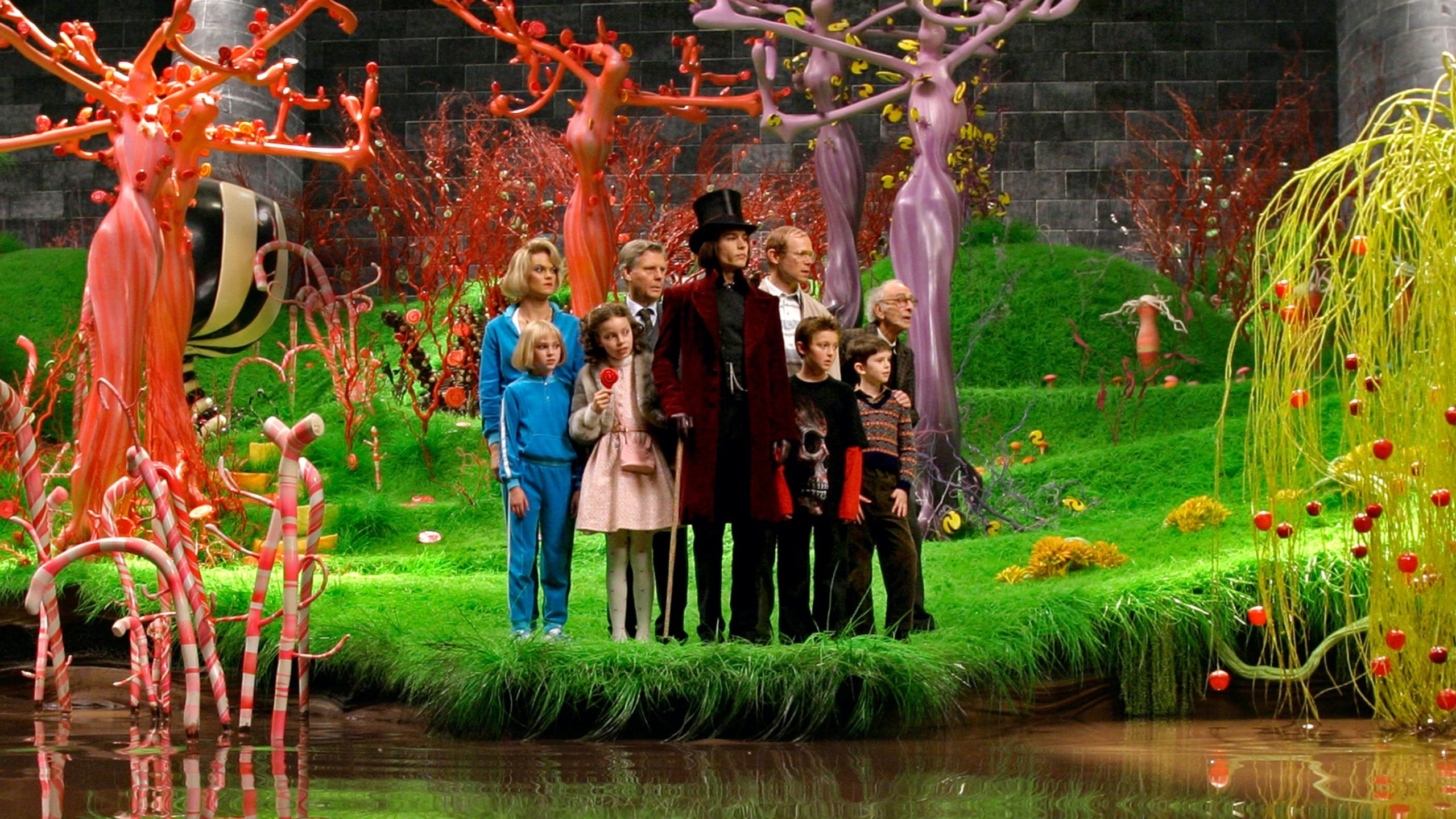 Director: Tim Burton, Johnny Depp, James Fox, Mel Stuart, and others
Writer: Tim Burton, Johnny Depp, Freddie Highmore, and others
Cast: Johnny Depp as Willy Wonka, Freddie Highmore as Charlie Bucket, Helena Bonham Carter as Mrs. Bucket, Jordan Fry as Mike Teavee, AnnaSophia Robb as Violet, Julia Winter as Veruca, and others
IMDb Ratings: 6.7/10
Rotten Tomatoes Ratings: 83%
The film is based on Roald Dahl's tale, this story is full of comedy and tells us the story of young Charlie Bucket (played by Freddie Highmore) and his Grandpa Joe (played by David Kelly). They both join a group of contest winners who were getting a chance to tour the mysterious and magical factory. It makes eccentric candy and Willy Wonka (played by Johnny Depp) is behind it. Wonka has a hidden motive for this tour which he'll only reveal after the children in the group display their true intentions.
25. Puss in Boots (2011)
Director: Chris Miller
Writer: Chris Miller, William Davies
Cast: Antonio Banderas as Puss in Boots, Salma Hayek as Kitty Softpaws, Chris Miller as Friar Miller, Joshua Rush for additional voices, Guillermo del Toro as Moustache Man, and others
IMDb Ratings: 6.6/10
Rotten Tomatoes Ratings: 86%
Puss in Boots (played by Antonio Bandreas) is called a hero because he saved a woman from a charging bull. Later on, he is run out of town on grounds of his involvement in a bank robbery. The real villain behind the robbery is Humpty Dumpty (played by Zach Galifianakis). They both are enemies but still come together with the main of stealing a goose that lays golden eggs. Kitty Softpaws (played by Salma Hayek), the cat burglar joins them on this mission.
Conclusion
Family films can be an adaptation of some stories, a mystery that is hard to uncover yet satisfying to know when it does, the tale of a hero, or a sign that family matters the most. The relationship and their development in the course of time among the members of the family is very important and streaming these films can help you to build up such relations.
We get mere time in our busy schedule to watch films but make sure, when you get time, to watch family movies frequently to lighten your mood. You need not stream a hit movie but do stream a nice movie and watch it with the kids or group of people of any age who makes you happy in your free time.
Watch this list of movies on amazon prime and share which one you liked the most.