Watching movies is one of the basic needs of a human's life. The moviemakers are always up with different ideas and structures to entertain the viewers. Various genres of films and dramas have always enhanced the theory and feelings of a particular topic. However, here we have brought up a complete list of 25 romance movies on Amazon Prime that people can watch without any hesitation.
However, gazing at romantic movies has always been one of the top priorities of many viewers.  Nonetheless, there are several factors and reasons to absorb the romantic emotion of the characters from a particular movie. On-screen romance and the chemistry of the characters have shown a new definition of the romance world.
Watching movies is nothing but a cup of tea nowadays. OTT platforms have created a vast range of outlets in which viewers can watch their preferable movies. However, Amazon Prime Video is one of the OTT Platforms which has an enormous spectrum of romantic movies. It is not necessary to keep the title of the movie according to the theme or the names of the characters. Sometimes the makers also prefer to keep some contemporary names too just like Sylvie's Love. Romantic movies make people crave their love and an emotional aroma in their lives.
25. Words on Bathroom Walls
Director: Thor Freudenthal
Writers:

Julia Walton

Cast: Charlie Plummer as Adam Petrazelli, Taylor Russell as Maya Arnez, Andy García as Father Patrick, Anna Sophia Robb as Rebecca, Beth Grant as Sister Catherine, Devon Bostick as Joaquin, Lobo Sebastian as The Bodyguard, Walton Goggins as Paul
IMDb Rating: 7.1/10
Rotten Tomatoes Rating: 89%.
The story of the teen drama is based on how people with mental illness struggle for their existence. The main protagonist of Words on the Bathroom Walls is a teen who struggles a lot to become normal as everyone. Later on, she falls in love with one of her high school friends who have always helped her to do better in life.
24. The Handmaiden
Director: Park Chan-wook
Writers: Park Chan-wook and Jeong Seo-kyeong
Cast: Kim Min-hee as Izumi Hideko, Kim Tae-Ri as Nam Sook-hee, Ha Jung-woo as Count Fujiwara, Cho Jin-Woong as Uncle Kouzuki, Kim Hae-sook as Butler Madame Sasaki, Moon So-ri as Hideko's aunt, Lee Yong-also as Bok-soon, Lee Dong-hwi as Goo-gai, Jo Eun-Hyung as young Hideko, Rina Takagi as Hideko's mother
IMDb Rating: 8.1/10
Rotten Tomatoes Rating: 95%
The Handmaiden is one of the best frantic movies of all time. The concept of the drama is about choosing wealth instead of love and affection. The story starts with an introduction of a wealthy woman who hires a handmaiden. As time passes that handmaiden has turned into a close one. But later on, the woman discovers that her handmaiden is with a con man to engulf all her money.
23. The Map of Tiny Perfect Things
Director:

Ian Samuels

Writers: Lev Grossman
Cast: Kathryn Newton as Margaret, Kyle Allen as Mark, Jermaine Harris as Henry, Anna Mikami as Phoebe, Josh Hamilton as Daniel, Cleo Fraser as Emma, Jorja Fox as Greta, Al Madrigal as Mr Pepper
IMDb Rating: 8.6/10
Rotten Tomatoes Rating: 76%
The Map of Tiny Perfect Time gives perfect romantic feelings. Margaret and Mark are the two main characters of this movie. Both of them get stuck in a time loop that plants the seed of love between them. The story depicts how the couple try to absorb their love in such hard time.
22. Still Mine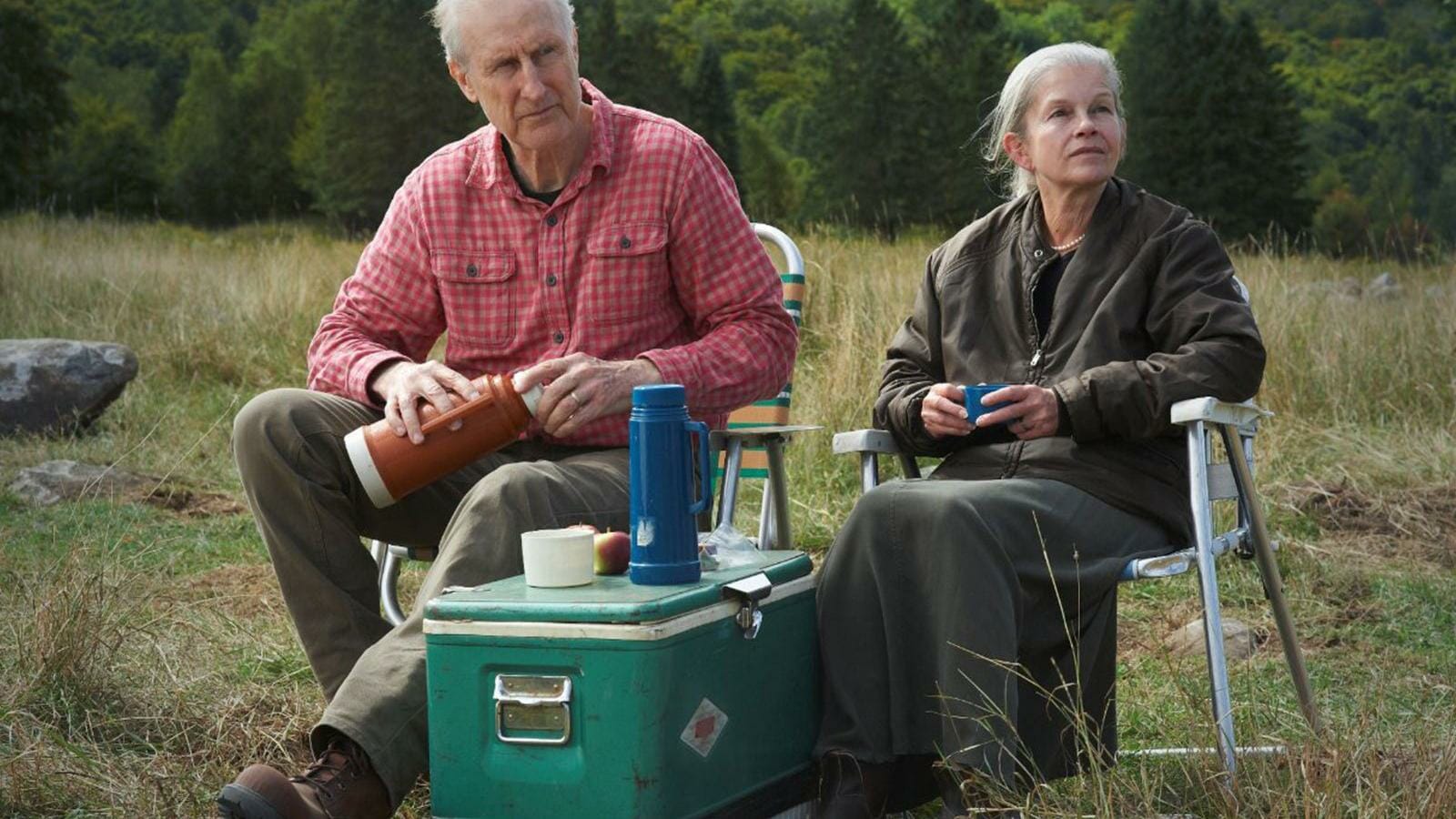 Director: Michael McGowan
Writers: Amy Stuart
Cast: Imes Cromwell as Craig Morrison, Geneviève Bujold as Irene Morrison, Chuck Shamata as Judge, Ronan Rees as Gavin, Julie Stewart as Ruth, Rick Roberts as John, George R. Robertson as Chester Jones, Hawksley Workman as Gus, Jonathan Potts as Rick Daigle
IMDb Rating: 7.6/10
Rotten Tomatoes Rating: 92%
The movie Still Mine is one of the best romantic movies which depicts the love story and innocence of an elderly couple. The environment of the film is set up in the town of New Brunswick where an old man took all positive responsibility to build a house for his unwell wife. This drama shows an actual definition of true love and feelings for one.
21. The Big Sick
Director: Michael Showalter
Writers: Emily V. Gordon and Kumail Nanjiani.
Cast: Kumail Nanjiani, Zoe Kazan as Emily Gardner, Holly Hunter as Beth Gardner, Ray Romano as Terry Gardner, Anupam Kher as Azmat Nanjiani, Zenobia Shroff as Sharmeen Nanjiani, Adeel Akhtar as Naveed Nanjiani, Bo Burnham as CJ, Aidy Bryant as Mary
IMDb Rating: 7.5/10
Rotten Tomatoes Rating: 98%
The story of The Big Sick is about a Pakistani stand-up comedian who falls for Emily. However, Emily's illness became the biggest stimuli of their relationship. Emily was diagnosed with an induced coma, as a result of which Kumail took care of her and became close to her family members.
Read More: The Best Sci-Fi Movies on Amazon Prime That You Should Watch Immediately
20. Something's Gotta Give
Director: Nancy Meyers
Writers: Nancy Meyers
Cast: Jack Nicholson as Harry Sanborn, Diane Keaton as Erica Barry, Keanu Reeves as Julian Mercer, Amanda Peet as Marin Klein, Frances McDormand as Zoe, Paul Michael Glaser as Dave Klein, Rachel Ticotin as Dr Martinez
IMDb Rating: 6.7/10
Rotten Tomatoes Rating: 72%
The romantic movie Something's Gotta Give shows the bonding of two opposite character individuals. Harry is a Casanova who is never ready to accept his age, on the other hand, Erica is a dramatist are the two main characters of this movie. However, due to some circumstances, they were forced to stay together.
19. The Only Living Boy in New York
Director: Marc Webb
Writers: Allan Loeb
Cast: Callum Turner as Thomas Webb, Kate Beckinsale as Johanna, Pierce Brosnan as Ethan Webb, Cynthia Nixon as Judith Webb, Jeff Bridges as W.F. Gerald, Kiersey Clemons as Mimi Pastori, Tate Donovan as George, Wallace Shawn as David, Anh Duong as Barbara, Debi Mazar as Anna
IMDb Rating: 6.3/10
Rotten Tomatoes Rating: 33%
The story of this movie is about Thomas Webb who became friends with his alcoholic neighbour. However, he becomes stunt when he got to know that his father is having an affair with an attractive lady. The story turns when Thomas make a physical relationship with that lady and is devastated by thinking of his family.
18. Don Jon
Director: Joseph Gordon-Levitt
Writers: Joseph Gordon-Levitt
Cast: Joseph Gordon-Levitt as Jon Martello Jr., Scarlett Johansson as Barbara Sugarman, Julianne Moore as Esther, Tony Danza as Jon Martello Sr., Glenne Headly as Angela Martello, Brie Larson as Monica Martello, Rob Brown as Bobby, Jeremy Luke as Danny, Paul Ben-Victor as Priest, Lindsey Broad as Lauren
IMDb Rating: 6.6/10
Rotten Tomatoes Rating: 80%
The story of the movie is set in New Jersey, where Jon Martello a bartender is mainly leaning towards his family, friends, and sexual communication. This porn addict man never being into a serious relationship but his life changed when he met Barbara. Everything between the couple was on a smooth path until the invasion of Jon's sexual obsession.
17. Love Actually
Director:

Richard Curtis

Writers:

Richard Curtis

Cast: Alan Rickman as Harry, Emma Thompson as Karen, Hugh Grant as David, Keira Knightley as Juliet, Colin Firth as Jamie, Sienna Guillory as Jamie's girlfriend, Lúcia Moniz as Aurélia, Liam Neeson as Daniel, Thomas Sangster as Sam, Bill Nighy as Billy Mack, Gregor Fisher as Joe, Martine McCutcheon as Natalie, Chiwetel Ejiofor as Peter
IMDb Rating: 7.6/10
Rotten Tomatoes Rating: 64%
The entire saga of Love is based on the love life of eight couples. However, the movie depicts the way of handling the hardship and harsh patch during the relationship to stay happy and together. The love and trust of the couples are the main perks of this movie. However the drama shows several different kinds of hurdles in their lives and their own way to tackle them.
16. My Fair Lady
Director: George Cukor
Writers: George Bernard Shaw
Cast: Audrey Hepburn as Eliza Doolittle, Rex Harrison as Professor Henry Higgins, Stanley Holloway as Alfred P. Doolittle, Wilfrid Hyde-White as Colonel Hugh Pickering, Gladys Cooper as Mrs Higgins, Jeremy Brett as Freddy Eynsford-Hill, Theodore Bikel as Zoltan Karpathy, Mona Washbourne as Mrs Pearce
IMDb Rating: 7.8/10
Rotten Tomatoes Rating: 94%
The story of the movie is about Henry Higgins who transforms a working-class girl into a sophisticated lady. Henry's subject Eliza Doolittle turned up to be a beautiful one as expected by him. But they were unaware of their bond which build up during this process.
15. A Rainy Day in New York
Director:

Woody Allen

Writers:

Woody Allen

Cast: Timothée Chalamet as Gatsby Welles, Elle Fanning as Ashleigh Enright, Selena Gomez as Chan Tyrell, Jude Law as Ted Davidoff, Diego Luna as Francisco Vega, Liev Schreiber as Roland Pollard, Kelly Rohrbach as Terry, Annaleigh Ashford as Lily, Rebecca Hall as Connie Davidoff
IMDb Rating: 6.5/10
Rotten Tomatoes Rating: 47%
The romantic comedy movie A Rainy Day in New York is about two young lovers. To spent some time with each other the couple planned a romantic weekend in New York City but the happiness rolled when due to the arrival of some unexpected guests. The most romantic day of their life turned up to be a unforgettable one.
14. And So It Goes
Director: Rob Reiner
Writers: Mark Andrus
Cast: Michael Douglas as Oren Little, Diane Keaton as Leah, Sterling Jerins as Sarah Little, Annie Parisse as Kate, Rob Reiner as Artie, Albert Jones as Reggie, Yaya DaCosta as Kennedy, Paloma Guzmán as Selena, Scott Shepherd as Luke Little, Frances Sternhagen as Claire
IMDb Rating: 5.8/10
Rotten Tomatoes Rating: 18%
And So It Goes is the story of a mean and selfish man named Oren. However, this kind of attitude changed when he was forced to take care of his neighbor named Leah's granddaughter who was nine-year-old. The old people were unaware of the fact that the process taking care of a child will write up their love story.
13. It Had To Be You
Director: Sasha Gordon
Writers: Sasha Gordon
Cast: Cristin Milioti as Sonia, Dan Soder as Chris, Halley Feiffer as Nora, Kate Simses as Lee, Mark Gessner as Mark, Rachel York as Lori, Erica Sweany as Anna, Danny Deferrari as Fabrizzio
IMDb Rating: 5.5/10
Rotten Tomatoes Rating: 60%
Sonia is the main protagonist of the movie It Had to Be You. She is a charming girl who wishes to have a lavishing and exciting lifestyle. However, her life changes when her boyfriend puts a marriage proposal in front of her. But dreamy Sonia became nervous during this phase. As a result, her boyfriend told her to choose between her love and her dream life.
12. The F Word
Director: Michael Dowse
Writers: Elan Mastai
Cast: Daniel Radcliffe as Wallace, Zoe Kazan as Chantry, Adam Driver as Allan, Megan Park as Dalia, Mackenzie Davis as Nicole,Rafe Spall as Ben, Jemima Rooper as Ellie, Jordan Hayes as Becky, Meghan Heffern as Tabby, Jonathan Cherry as Josh, Sarah Gadon as Megan
IMDb Rating: 6.8/10
Rotten Tomatoes Rating: 74%
The movie The Word F is about Wallace who has never been lucky in relationships that have led to several heartbreaks of him. But a sudden change in his life happen when he met Chantry who already had a stable relationship. The movie shows the hurdle of being a onesided lover.
11. Chemical Hearts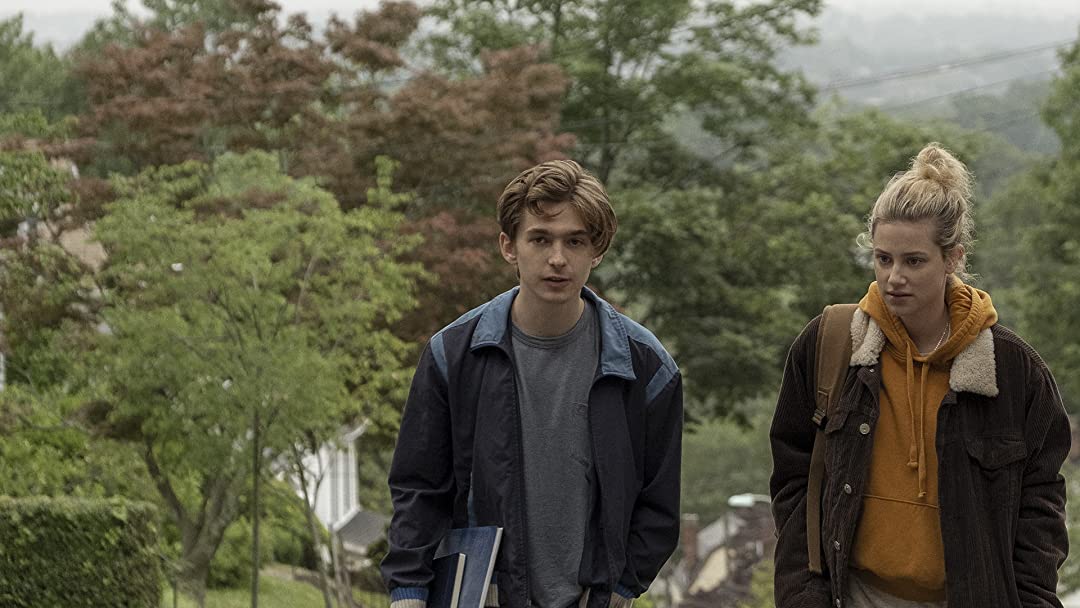 Director:

Richard Tanne

Writers:

Richard Tanne

Cast: Austin Abrams as Henry Page, Lili Reinhart as Grace Town, Sarah Jones as Sadie, Adhir Kalyan as Kem Sharma, Bruce Altman as Toby, Kara Young as Lola, Coral Peña as Cora, C.J. Hoff as Murray, Catherine Curtin as Sarah
IMDb Rating: 6.3/10
Rotten Tomatoes Rating: 59%
Chemical Hearts is about a young 17 years boy named Henry Page. He is a high school newspaper editor. He dreams to have a great love life and relationship but the saddest part was Henry has never been into any relationship. However the movie will show how he will get into a relationship and will absorb the feelings of love.
Read More: The 30 Best Action Movies on Amazon Prime Right Now
10. Lovers Rock
Director: Steve McQueen
Writers: Steve McQueen and Courttia Newland
Cast: Micheal Ward as Franklyn Cooper, Amarah-Jae St. Aubyn as Martha Trenton, Kedar Williams-Stirling as Clifton, Shaniqua Okwok as Patty, Ellis George as Cynthia, Francis Lovehall as Reggie, Daniel Francis-Swaby as Bammy, Alexander James-Blake as Parker B, Kadeem Ramsay as Samson, Romario Simpson as Lizard
IMDb Rating: 7.5/10
Rotten Tomatoes Rating: 98%
The movie Rock Lovers is set in the background of the 1980s and captures some of the locations of West London. The movie depicts the love relationship of a couple who tried to sustain it after several pieces of violence and trouble. A clear picture of the strength and endurance of a bond has been portrayed.
9. The Family Stone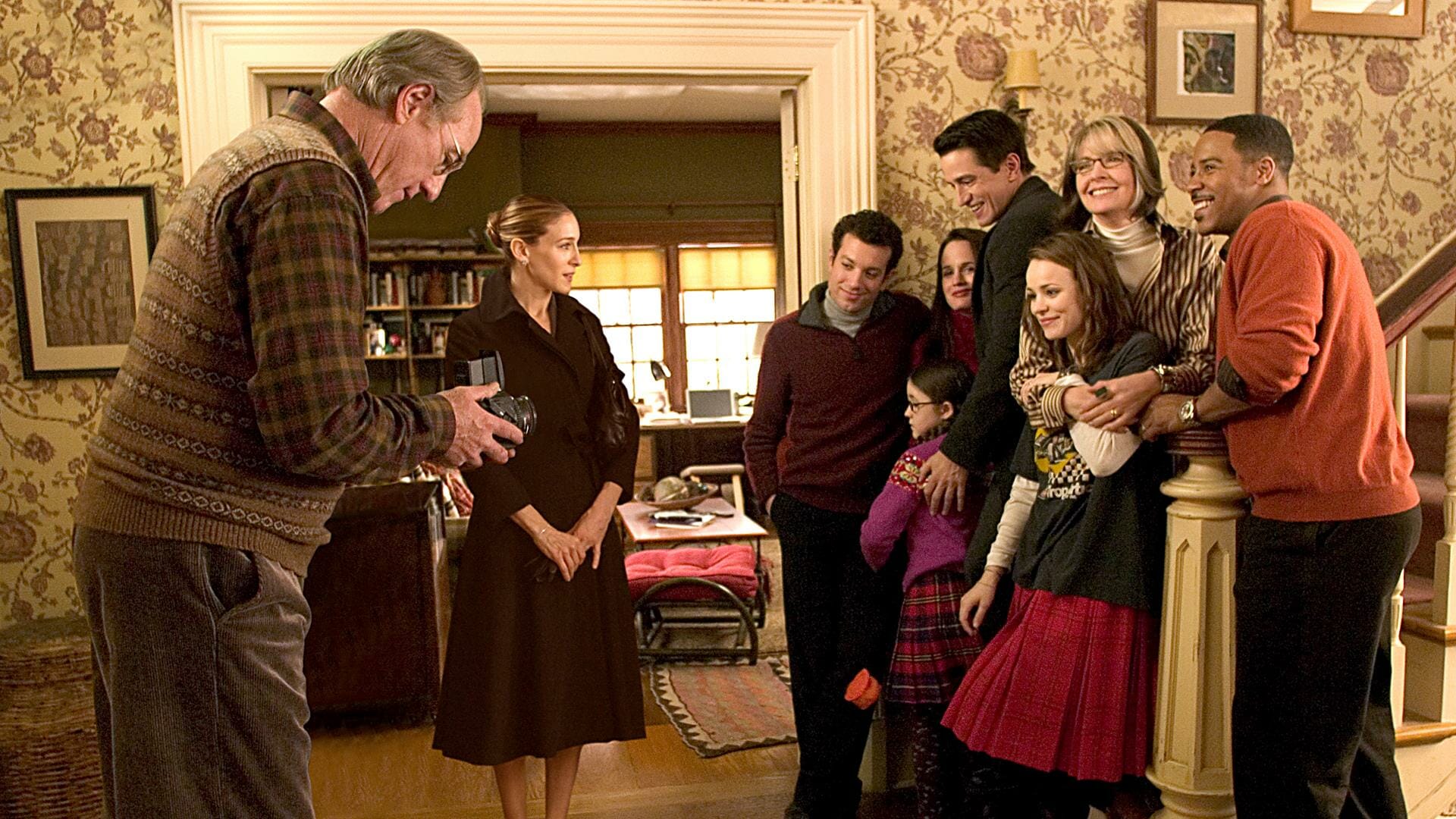 Director:

Thomas Bezucha

Writers:

Thomas Bezucha

Cast: Diane Keaton as Sybil Stone, Craig T. Nelson as Kelly Stone, Dermot Mulroney as Everett Stone, Luke Wilson as Ben Stone, Brian J. White as Patrick Thomas, Jamie Kaler as John Trousdale, Paul Schneider as Brad Stevenson, Bryce and Bradly Harris as Baby Gus
IMDb Rating: 6.3/10
Rotten Tomatoes Rating: 52%
The story of The Stone family is about a family get-together. To be with her boyfriend, a successful businesswoman participates in the family Christmas party arranged by her boyfriend's family. However, later she realizes that she is not habitats in such an environment.
8. A Bride for Christmas
Director: Gary Yates
Writers: Barbara Kymlicka
Cast: Arielle Kebbel as Jessie Patterston, Andrew W. Walker as Aiden MacTiernan, Sage Brocklebank as Mike, Kimberly Sustad as Vivian Patterston, Karen Kruper as Susan Patterston, Eric Keenleyside as Hank Patterston, Peter Benson as Matt Harper, Michael St. John Smith as Reverend Macey
IMDb Rating: 6.5/10
The story of this movie is about Aiden and Jessica. Aiden bet his friends that till Christmas he will convince a woman to marry him. But during this procedure, he fell in love with Jessica which turned the fake love into the real one. The table turns when Jessica get to know about the bet and Aiden's so-called love.
7. Something Wild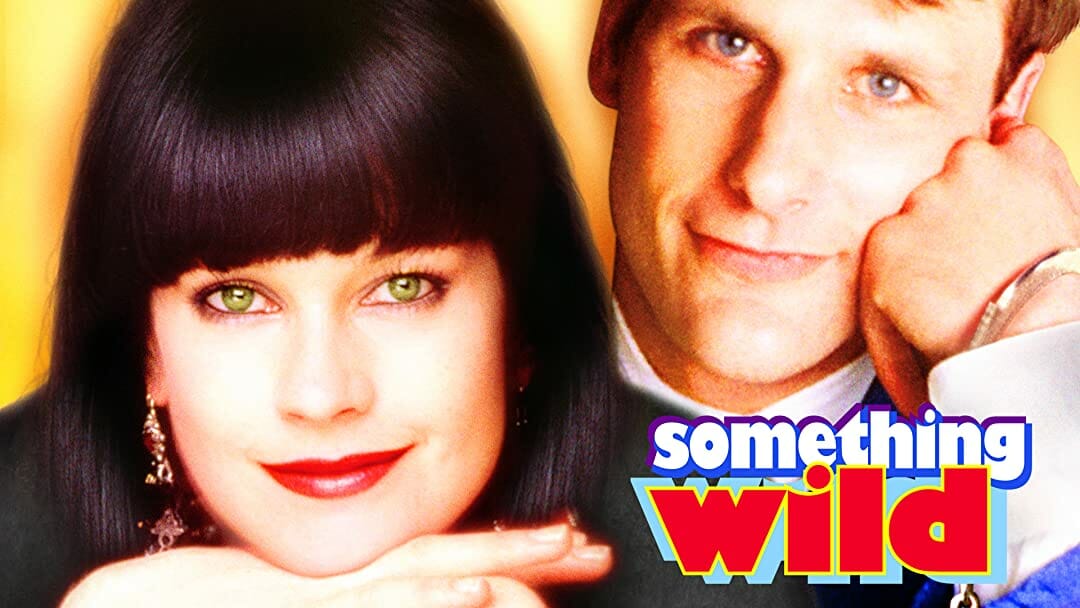 Director: Jonathan Demme
Writers: E. Max Frye
Cast: Jeff Daniels as Charles Driggs, Melanie Griffith as Audrey Hankel, aka Lulu, Ray Liotta as Ray Sinclair, Margaret Colin as Irene, Tracey Walter as The Country Squire, Dana Preu as "Peaches", Jack Gilpin as Larry Dillman, Charles Napier as the irate chef, Robert Ridgely as Richard Graves
IMDb Rating: 6.3/10
Rotten Tomatoes Rating: 91%
The movie occurred when Charles Driggs, who is a businessman, was kidnapped by Lulu. The Sweet relationship between them started when Lulu told Charles to come with her in her reunion party. She wanted to introduce Charles as her husband but tragedy happen when she confront her husband in the party.
6. Sylvie's Love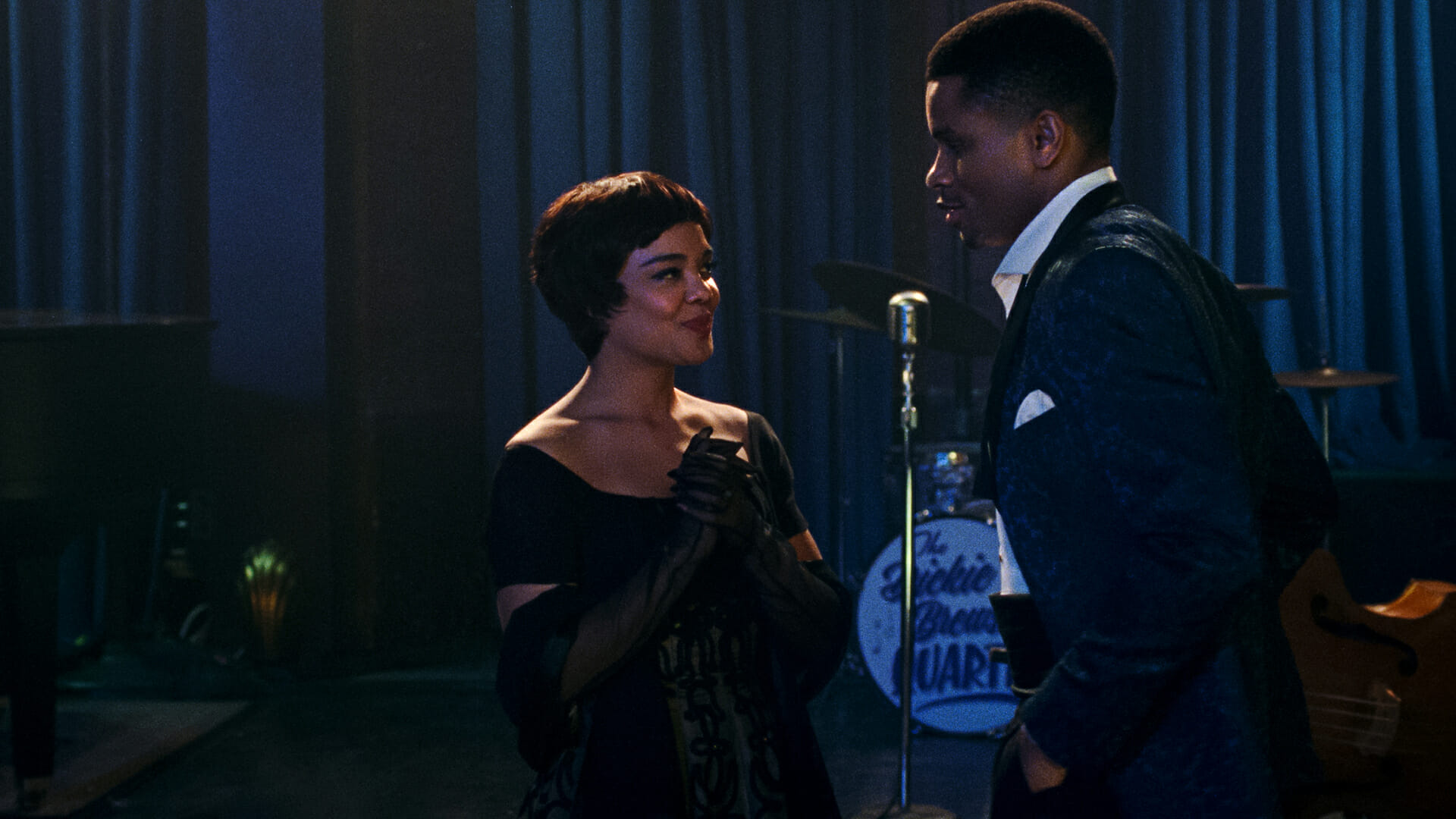 Director:
Writers:
Cast: Tessa Thompson as Sylvie Parker, Nnamdi Asomugha as Robert Halloway, Aja Naomi King as Mona, Ryan Michelle Bathe as Kate Spencer, Regé-Jean Page as Chico Sweetney, Eva Longoria as Carmen, John Magaro as Sid Schuur, Ed Weeks as Chase Nickerson, Lance Reddick as Herbert "Mr Jay" Johnson
IMDb Rating: 6.3/10
Rotten Tomatoes Rating: 98%
The story of Sylvie's Love is about Sylvie and Robert who regain their buried feelings for each other after a long time. This romantic movie depicts the patience and density of a love story.  The patience of gaining someone's love has been well explained in this drama.
Read More: The 60 Best Movies on Amazon Prime To Stream Right Now
5. Under the Tuscan Sun
Director: Audrey Wells
Writers: Audrey Wells
Cast: Diane Lane as Frances Mayes, Sandra Oh as Patti, Lindsay Duncan as Katherine, Raoul Bova as Marcello, Vincent Riotta as Martini, Mario Monicelli as Old man with flowers, Roberto Nobile as Placido, Anita Zagaria as Fiorella, Evelina Gori as Nona Cardinale
IMDb Rating: 6.7/10
Rotten Tomatoes Rating: 62%
The movie depicts the recovery phase of one's life. Frances Mayes is the main character of this film who shifts to Tuscany to escape from her divorced life. She was a writer who was not able to pen down her feelings , so she decided to relocate to some other place. Mayes wanted to regain the real essence of living life.
4. Love's Last Resort
Director: Brian Herzlinger
Writers: Melissa Rundle, Blaine Chiappetta
Cast: Alix Angelis, Jesse Hutch, Thomas Beaudoin, Alan Thicke,April Bowlby, Jamison Newlander, Jean St. James, Lily Rains
IMDb Rating: 5.4/10
In this movie, a woman convinced a resort manager to be his boyfriend. Wherein she planned to show off her ex-boyfriend how happy she is without him. All these incidents started when she followed her ex and his partner on a cozy vacation.
3. Christmas in Mississippi
Director: Emily Moss Wilson
Writers: Marcy Holland
Cast: Jana Kramer, Holly Logan, Wes Brown, Mikeas Mike, Faith Ford, Caroline
IMDb Rating: 6.4/10
The movie depicts how Holly gets back her high school sweetheart Mike. Due to attending an event, which has been organised by Mike . She went to a town with a wish to get her childhood love. However, with help of her colleagues, she gained Mike's love.
2. Accidentally Engaged
Director: Letia Clouston
Writers: Farah Heron
Cast: Lexi Giovagnoli, Brant Daugherty, Lexi Atkins, Randy Wayne, Maureen McCormick, Joan Severance, Ashley Fink, Meredith May
IMDb Rating: 5.8/10
Clarissa is an unsuccessful actress, who has a habit of showing off. However, when she went to attend a wedding she spread the news that she was in a relationship with Chas Hunter. But when this news came up to the press it created huge chaos. This news changed their life and act as a starting point to their love story.
1. Shallow Hal
Director: Peter Farrelly, Bobby Farrelly and Sean Moynihan
Writers: Peter Farrelly and Bobby Farrelly
Cast: Jack Black as Hal Larson, Gwyneth Paltrow as Rosemary "Rosie" Shanahan, Jason Alexander as Mauricio Wilson, Joe Viterelli as Steve Shanahan, Jill Christine Fitzgerald as Mrs Shanahan, Tony Robbins as Himself, Bruce McGill as Reverend Larson, Molly Shannon as Mrs Mary Larson
IMDb Rating: 6/10
Rotten Tomatoes Rating: 50%
Shallow Hal is a story of a man who was in love with a beautiful woman. But to know a woman's inner beauty he gets hypnotized and gets to know the reality of his girlfriend. Then he realized what did his dying father advised him about the outer beauty and physical appearance of a female.
The above-mentioned romantic movies will dive into a perfect definition of love from different situations and age groups. Hopefully, the viewers will never feel any kind of disappointment if they binge-watch any of the above-mentioned romantic movies on Amazon Prime Video.