Criminal Minds is a police procedural crime drama of America. The series was first premiered on CBS in the year 2005, and the series was concluded in the year 2020. The twist in the theme is that the group of criminal minds are working for the FBI, working under the Behavioral Analysis Unit. They use this behavioral analysis and profiling so that they can investigate crime scene investigation.
The genre of the series is revolving around police procedural, thriller, crime dramas, and mystery; these combinations were a great hit in the industry of media, and this paved the way for many more shows like Criminal Minds, and all these shows definitely fall under the list where one would want to watch it.
20. Luther
Director: Neil Cross
Writer: Neil Cross
Cast: Idris Elba, Ruth Wilson, Steven Mackintosh, Indira Varma, Paul McGann, Saskia Reeves, Warren Brown, Dermot Crowley, Nikki Amuka-Bird.
IMDb Rating: 8.4/10
Rotten Tomatoes: 88%
Platforms Available: Prime Video
The crime series Luther demonstrated excellent skills by Idris Elba as an excellent actor. In the show he is a smart investigator who makes a very weird connection with a killer.
John Luther is an excellent police detective, he is specialized in murder cases, primarily involving killers who are serial killers. His main ability is to penetrate into the killer's psyche.
19. Hannibal
Director: Bryan Fuller
Writer: Brian Reitzell
Cast: Hugh Dancy, Mads Mikkelsen, Caroline Dhavernas, Hettienne Park, Laurence Fishburne, Scott Thompson, Aaron Abrams, Gillian Anderson
IMDb Rating: 8.5/10
Rotten Tomatoes: 92%
Platforms Available: Prime Video
This show is not about criminal investigations, but more of a mystery series, the brownie points for the show is that the mystery is portrayed in a very naturalistic manner.
Dr. Hannibal Lecter hides under this pseudonym, he is a skilled cannibal, which obviously means that he is also a meticulous serial killer.
18. Bloodline
Director: Mikael Hafstrom
Writer: Todd A. Kessler, Glenn Kessler, Daniel Zelman
Cast: Kyle Chandler, Ben Mendelsohn, Linda Cardellini, Norbert Leo Butz, Jacinda Barrett, Jamie McShane, Enrique Murciano, Sam Shepard, Sissy Spacek, Katie Finneran, John Leguizamo, Andrea Riseborough, Chloe Sevigny
IMDb Rating: 7.9/10
Rotten Tomatoes: 62%
Platforms Available: Netflix
The main character John Rayburn is a detective who is investigating his own brother's crimes, which makes it certain that it qualifies as a crime procedural.
The two brothers are the heirs of a beautiful inn that has been a part of their family for more than 50 years; they have spent their childhood in this inn, making the place filled with memories.
17. Cold Case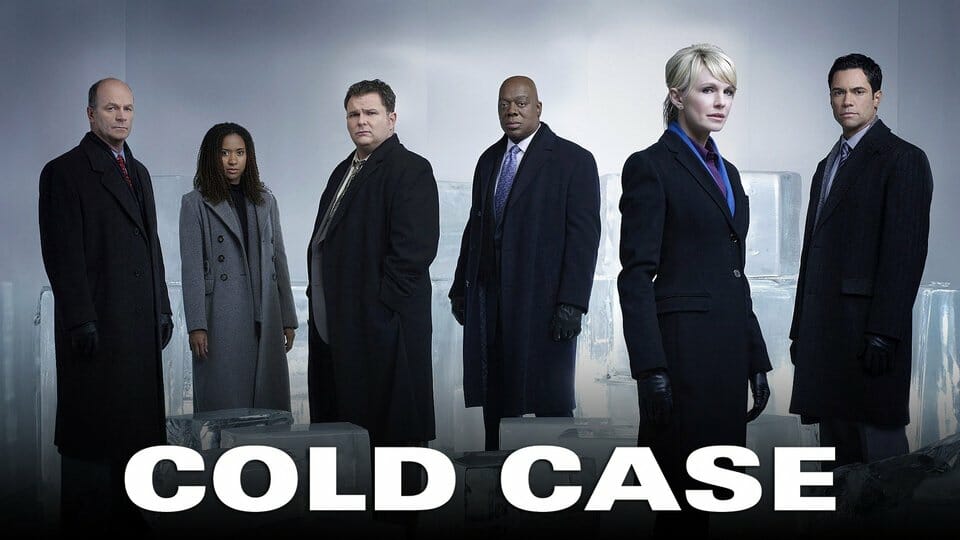 Director: Meredith Stiehm
Writer: Meredith Stiehm, Danny Pino, Veena Sud
Cast: Kathryn Morris, Justin Chambers, Thom Barry, John Finn, Jeremy Ratchford, Danny Pino, Sarah Brown, Tracie Thoms
IMDb Rating: 7.6/10
Rotten Tomatoes: 76%
Platforms Available: Prime Video
In the series one hand we can see how the unit solves homicides that occurred around ten, twenty, and sometimes even dating back to 50 years ago. Whereas on the other hand finding out the details about these crimes is even worse.
The film has a basic storyline like an intense investigation of a murder that is very difficult to crack, a police detective and an investigative journalist who finally meet and reveals the truths that was never expected.
16. Dexter
Director: Michael Cuesta
Writer: James Manos Jr.
Cast: Michael C. Hall, Julie Benz, Jennifer Carpenter, Erik King, Lauren Velez, David Zayas, James Remar, C.S. Lee, Desmond Harrington, Aimee Garcia, Geoff Pierson
IMDb Rating: 8.7/10
Rotten Tomatoes: 71%
Platforms Available: Prime Video
Imagine being able to understand how the brain of a serial killer works.
It might seem very interesting for the observer, at the same time it can also be very frightening and distressing. The series shows the most infamous serial murderers.
Dexter Morgan is an intelligent, handsome and someone who possess an excellent sense of humor, he is the most popular serial killer. He acts a forensic specialist in Miami and in the evening, he himself commits them.
15. Numb3rs
Director: Nicolas Falacci
Writer: Nicolas Falacci, Cheryl Heuton
Cast: Rob Morrow, David Krumholtz, Judd Hirsch, Alimi Ballard, Sabrina Lloyd, Dylan Bruno, Diane Farr, Navi Rawat, Sophina Brown, Aya Sumika, Peter MacNicol
IMDb Rating: 6.9/10
Rotten Tomatoes: 93%
Platforms Available: Prime Video
The story revolves around a mathematician who uses mathematics in solving crimes for the Bureau. A special agent Don Eppes along with his team at the Federal Bureau of Investigation's Los Angeles field are on the process of investigating crucial and perplexing cases.
This is possible because of the brilliant universalist mathematician who uses the science of mathematics and its equations in finding out the most notorious murderers.
14. Law Order Special Victims Unit
Director: Neal Baer, Warren Leight
Writer: Dick Wolf
Cast: Christopher Meloni, Mariska Hargitay, Richard Belzer, Dann Florek, Michelle Hurd, Stephanie March, BD Wong, Diane Neal, Tamara Tunie
IMDb Rating: 8.1/10
Rotten Tomatoes: 78%
Platforms Available: Netflix
Law order special victims unit was a very successful show by throwing similar spin-off takes. The show is currently in its 21st season, and it portrays the judicial system.
Since sexual offenses are high in the criminal justice system, it also concentrates on this area. The committed detectives investigates the heinous crimes in New York City they are members who are part of an elite team called the Special Victims Unit.
13. Shades of Blue
Director: Barry Levinson
Writer: Adi Hasak
Cast: Jennifer Lopez, Ray Liotta, Drea de Matteo, Warren Kole, Dayo Okeniyi, Hampton Fluker, Vincent Laresca, Sarah Jeffery, Gino Anthony Pesi
IMDb Rating: 6.9/10
Rotten Tomatoes: 57%
Platforms Available: Prime Video
In the film of Shades of Blue, Lopez appears as Harlee Santos who is a single mother with a combination of a dishonest officer who will do anything she needs in order to get the share of what she wants.
She can never say no to bribe, she takes these bribes in order to giver her daughter a better life, the storyline of Shades of Blue seems a little different from the rest of the criminal storylines.
12. Without a Trace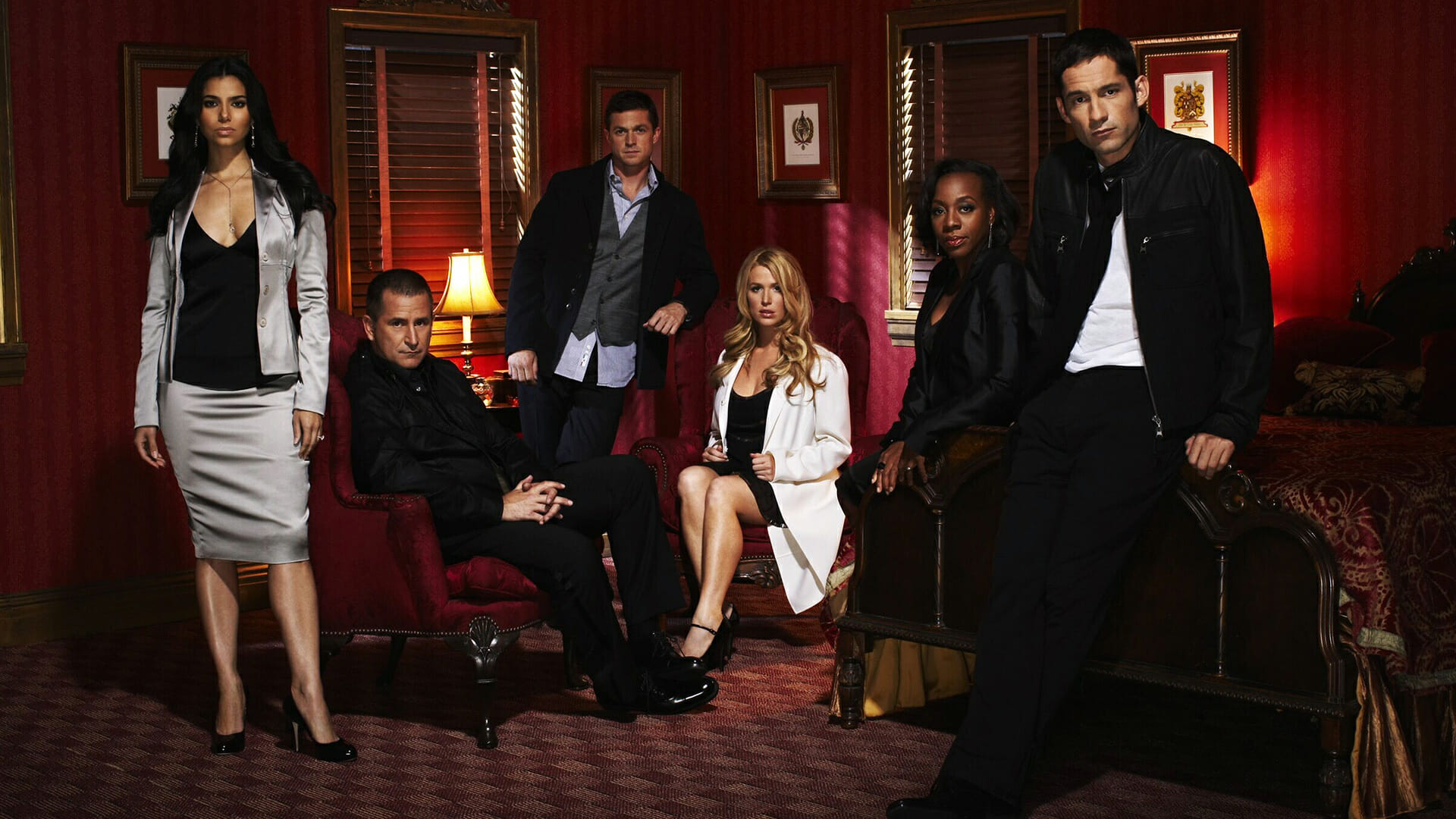 Director: Paul Holahan, Martha Mitchell, and many more
Writer: Hank Steinberg
Cast: Anthony LaPaglia, Poppy Montgomery, Marianne Jean Baptiste, Enrique Murciano, Eric Close, Roselyn Sanchez
IMDb Rating: 6.9/10
Rotten Tomatoes: 81%
Platforms Available: Prime Video
The FBI is not just filled with the B.A.U agents, this series is for the people who really care about the Bureau unit. In the series, the FBI squad is investigating missing persons.
Investigating lost people can be very challenging crimes to handle, however in the series there is a special squad that is set in the New York City to find them. The squad is run by Agent Jack Malone, who is on the clock during a 72 hour vital time as he is following a disappearance.
11. Chicago PD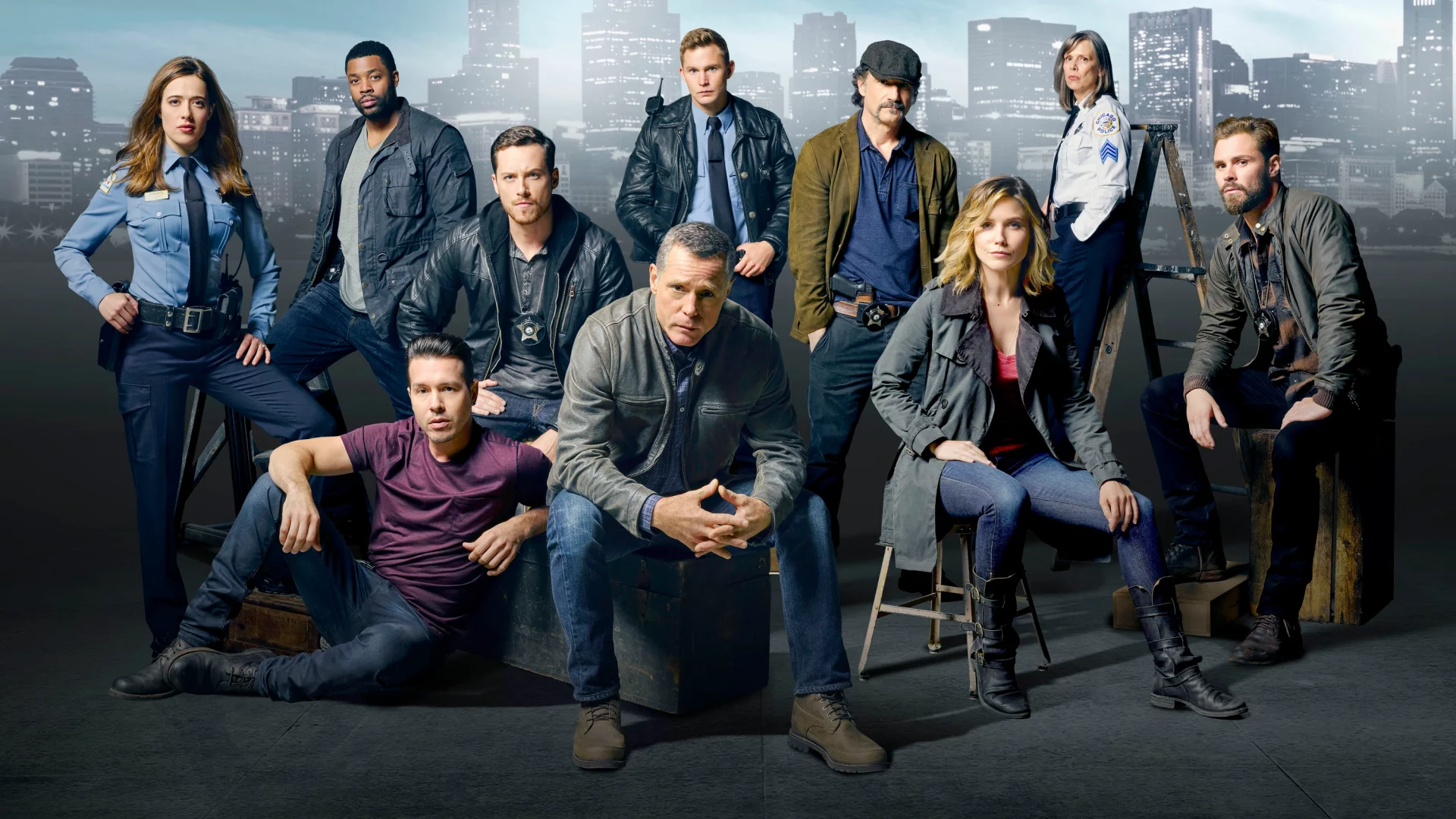 Director: Derek Haas, Michael Brandt
Writer: Dick Wolf, Matt Olmstead
Cast: Jason Beghe, Jon Seda, Sophia Bush, Jesse Lee Soffer, Patrick John Flueger, Marina Squerciati, LaRoyce Hawkins, Archie Kao, Elias Koteas, Amy Morton, Brian Geraghty, Tracy Spiridakos, Lisseth Chavez
IMDb Rating: 8.1/10
Rotten Tomatoes: 91%
Platforms Available: Prime Video
Chicago PD is a very popular crime procedural film. The crime thriller follows the Chicago Police Department's Intelligence unit as the team is trying to solve the city's most heinous crimes.
The Chicago Police Department's district 21 has been divided into two divisions, the uniformed officers patrolling the city's offenses, which is a daily business thing, and then the Intelligence Unit, which is given the duty the deal with the city's most serious crimes, which includes the organized crime, drug trafficking, and high-profile killings.
10. 9-1-1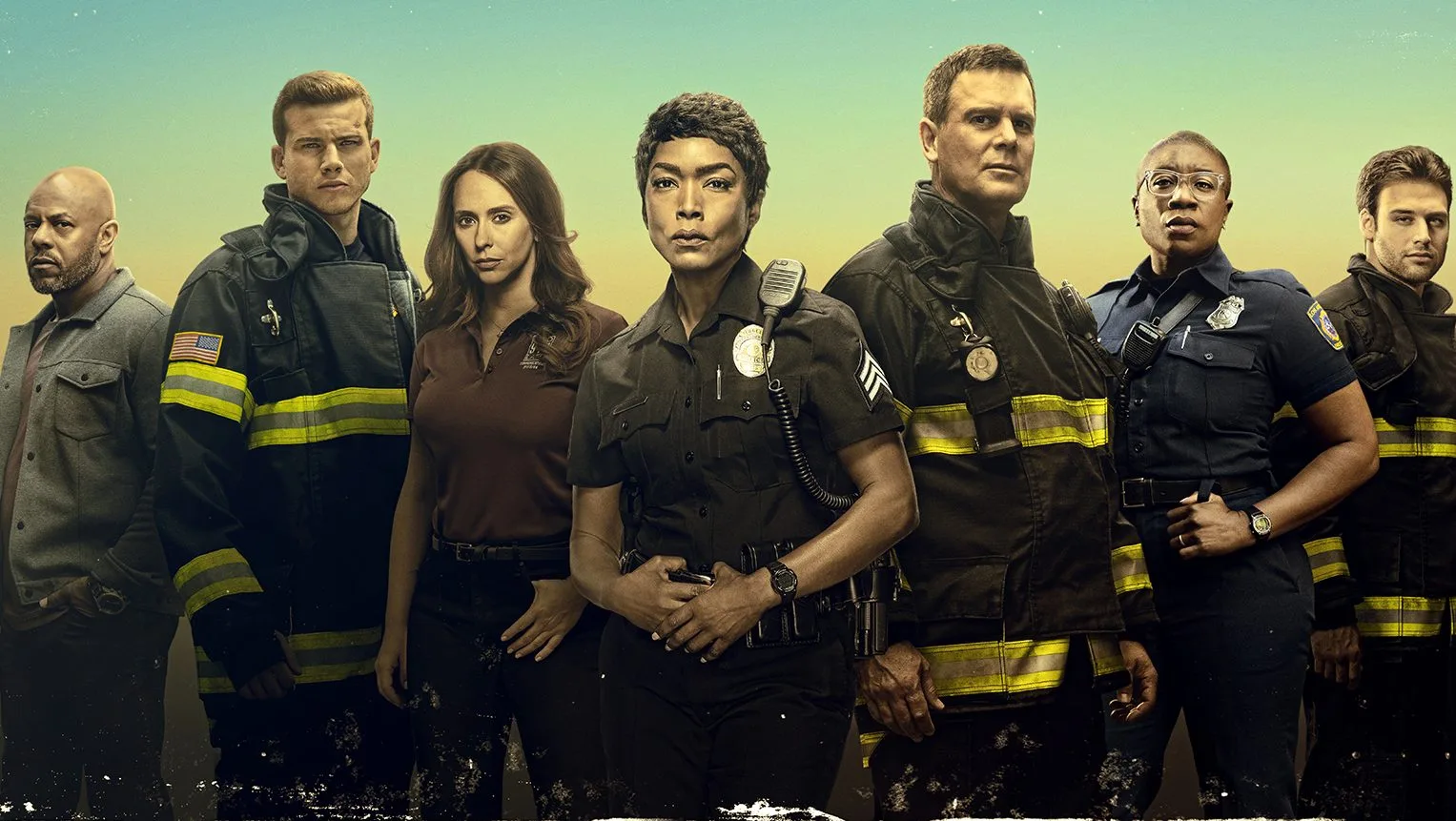 Director: Ryan Murphy
Writer: Ryan Murphy, Brad Falchuk, Tim Minear
Cast: Angela Bassett, Peter Krause, Oliver Stark, Aisha Hinds, Kenneth Choi, Rockmond Dunbar, Connie Britton, Jennifer Love Hewitt, Ryan Guzman, Corinne Massiah, Marcanthonee Jon Reis, Gavin McHugh, John Harlan Kim
IMDb Rating: 7.8/10
Rotten Tomatoes: 81%
Platforms Available: Disney Hotstar
This series portrays emergency personnel's both professional and personal lives. What would it be like to be the first responder at a crime scene or the response of a crime at the victim's most vulnerable moment.
The high stakes that the police officers, paramedics and firemen experience as their job puts them in the most terrifying, startling and heart-stopping circumstances, while doing the job they have to also strike a balance with their personal issues and save the people.
9. Manhunt: Unabomber
Director: Greg Yaitanes
Writer: Andrew Sodroski, Jim Clemente, Tony Gittelson
Cast: Sam Worthington, Paul Bettany, Jeremy Bobb, Keisha Castle-Hughes, Lynn Collins, Brian F. O'Byrne, Elizabeth Reaser, Ben Weber, Chris Noth
IMDb Rating: 8.1/10
Rotten Tomatoes: 96%
Platforms Available: Netflix
This series is based on a true story about the domestic terrorist Ted Kaczynski and the forensic linguistic FBI profiler who had apprehended him.
On one end there is the F.B.I profiler Jim Fitzgerald and his scheme to ascertain the identity of the Unabomber, and on the other end Kaczynski who is caught in the real time who is preparing for his trial.
8. Bones
Director: Chad Lowe, David Boreanaz
Writer: Hart Hanson
Cast: Emily Deschanel, David Boreanaz, Michaela Conlin, Eric Millegan, T.J. Thyne, Jonathan Adams, Tamara Taylor, John Francis Daley, John Boyd
IMDb Rating: 7.8/10
Rotten Tomatoes: 90%
Platforms Available: Disney Hotstar
Imagine how science has progressed that by just taking a deceased victims bone, the forensic experts can give all information about the victim.
The story centers around Dr. Temperance Brennan, who is a forensic anthropologist who has the possession of obtaining information that she requires to solve murders just by looking at the victim's bones.
7. The Blacklist
Director: Joe Carnahan
Writer: Jon Bokenkamp
Cast: James Spader, Megan Boone, Diego Klattenhoff, Ryan Eggold, Parminder Nagra, Harry Lennix, Amir Arison, Mozhan Marno, Hisham Tawfiq, Laura Sohn
IMDb Rating: 8/10
Rotten Tomatoes: 91%
Platforms Available: Netflix
The surface storyline of the story is of a government spy who gradually turns into a cunning and vicious mastermind.
Red is known as a cunning, because of his elusive, commanding power over a maze of creative businesses and he also possess an amazing capacity to acquire and finesse information at the drop of a hat.
6. Ozark
Director: Jason Bateman
Writer: Bill Dubuque, Mark Williams
Cast: Jason Bateman, Laura Linney, Sofia Hublitz, Skylar Gaertner, Julia Garner, Jordana Spiro, Jason Butler Harner, Esai Morales, Peter Mullan, Lisa Emery, Charlie Tahan, Janet McTeer, Tom Pelphrey, Jessica Frances Dukes, Felix Solis, Damian Young, Alfonso Herrera, Adam Rothenberg
IMDb Rating: 8.5/10
Rotten Tomatoes: 82%
Platforms Available: Netflix
The criminal thriller follows a family from Chicago who does money laundering, and they work for a Mexican drug gang present in the Missouri Ozarks.
The Byrdes and their children who are of adolescent age Charlotte and Jonah, belong to an ordinary family living an ordinary life, except that Marty's employment, he is a Chicago Financial Counselor who doubles as the head money launderer for Mexico's Second largest drug gang.
Things go wrong in between, and Marty has no choice but to uproot his family from the Chicago skyscrapers and has to settle in the Missouri Ozarks' lazy lake area.
5. NCIS
Director: Rocky Carroll
Writer: Donald P. Bellisario, Don McGill
Cast: Mark Harmon, Sasha Alexander, Michael Weatherly, Pauley Perrette, David McCallum, Sean Murray, Cote de Pablo, Lauren Holly, Rocky Carroll, Brian Dietzen, Emily Wickersham, Wilmer Valderrama, Jennifer Esposito, Duane Henry, Maria Bello, Diona Reasonover, Katrina Law, Gary Cole
IMDb Rating: 7.8/10
Rotten Tomatoes: 91%
Platforms Available: Prime Video
The show is focused on a military team of crime solvers, and the NCIS is more than a police procedural, there are many elements of humor, the story focuses on the always funny relationship of the teams that are forced to work as one under duress.
The NCIS director Leon Vance who is in charge of operations and intellectual, is a highly trained agent who can be depended on.
4. Homeland
Director: Howard Gordon, Alex Gansa
Writer: Alex Gansa, Gideon Raff, Howard Gordon
Cast: Claire Danes, Damian Lewis, Morena Baccarin, Davis Harewood, Diego Klattenhoff, Jackson Pace, Morgon Saylor, Mandy Patinkin, Jamey Sheridan, David Marciano, Navid Negahbhan
IMDb Rating: 8.3/10
Rotten Tomatoes: 85%
Platforms Available: Disney Hotstar
The team solved crimes; the team enjoyed putting together murders on board. Carrie Mathison is in a probation period for the reason of conducting an illegal operation in Iraq as C.I.A operations officer.
Nicholas Brody, who is a United States Marine Sergeant who was kept a prisoner since the year 2003, Brody is considered a war hero after his return, Carrie makes efforts to expose him.
3. Mindhunter
Director: Asif Kapadia
Writer: Joe Penhall
Cast: Jonathan Groff, Holt McCallany, Hannah Gross, Cotter Smith, Anna Torv, Stacey Roca, Cameron Britton, Michael Cerveris, Joe Tuttle, Lauren Glazier, Albert Jones, Sierra McClain, June Carryl
IMDb Rating: 8.6/10
Rotten Tomatoes: 97%
Platforms Available: Netflix
Jonathan Groff plays Holden Ford, who is a rookie agent who is specialized in hostage negotiations and gets fascinated by the psychological profiling of psychotic sequence murderers.
He interviews jailed serial killers so that he can develop a system for locating additional assassins who have not even been apprehended.
2. Law & Order
Director: Mariska Hargitay, Chad Lowe, Eric Stoltz, Ed Sherin
Writer: Dick Wolf
Cast: George Dzundza, Chris Noth, Dann Florek, Michael Moriarty, Richard Brooks, Steven Hill, Paul Sorvino
IMDb Rating: 7.8/10
Rotten Tomatoes: 77%
Platforms Available: Prime Video
Law and Order is shot in New York, depicting the complicated process of establishing guilt or innocence while lives are at stake. The story highlights legal, ethical and personal issues based on the viewers feeling.
1. C.S.I : Crime Scene Investigation
Director: Anthony E. Zuiker
Writer: Anthony E. Zuiker
Cast: William Petersen, Marg Helgenberger, Gary Dourdan, George Eads, Jorja Fox, Paul Guilfoyle, Eric Szmanda
IMDb Rating: 7.7/10
Rotten Tomatoes: 81%
Platforms Available: Prime Video, Hulu
The Las Vegas Police Department Criminalistics Division is the nation's largest crime laboratory, and these people seek to find offenders using scientific analysis; the team is led by Captain Jim Brass and eccentric Gil Grissom.