Acorn TV is the top streaming option for everyone who likes crime dramas and is an Anglophile. It has taken Acorn TV over ten years to build a robust library of critically acclaimed detective shows and international successes that fans won't find somewhere else.
Each new month brings with it the advent of some intriguing new material. Whether viewers are searching for a clever murder detective show or perhaps an entertaining reality program, Acorn TV specializes in offering some of the top shows and movies from around the world, notably from the United Kingdom.
Like every other streaming network, it may be challenging to find exactly what customers are looking for, particularly with its vast selection. Maybe crime drama fans are looking for the next show to analyze or simply looking for a good laugh. So here are some of the top performances from New Acorn TV's library available on the streaming platform for fans seeking something fresh to enjoy.
20. Time Team
Creator:

 Tim Taylor

Cast: 

Tony Robinson, Phil Harding, John Gater

IMDb Ratings: 

8.5

Rotten Tomatoes: 

NA

Streaming Platform: 

Acorn TV
Time Team exposed audiences to the gritty truth of archaeology for twenty years. Every episode of Time Team tracks an archaeological excavation in the United Kingdom rather than describing the science in Indiana Jones's words.
This allows viewers to understand the labor that comes into archaeology and the history that's also hidden all around us. Even though different episodes focused on exploring Roman and medieval castle remains, they are now all intriguing glimpses into life in ancient Britain.
19. The Hour
Creator: 

Abi Morgan

Cast: 

Romola Garai, Ben Whishaw, Dominic West

IMDb Ratings: 

8

Rotten Tomatoes: 

88%

Streaming Platform: 

Acorn TV
The Hour is a stunningly heartbreaking drama about the depravity that is rotting at the core of post-World War II Britain when seen through the eyes of a ragtag group of journalists trying to introduce a whole new approach to investigative journalism.
The media magazine's producer, Bel Rowley (Romola Garai), confronts sexism, while Freddie Lyon (Ben Whishaw), a skilled journalist with a penchant for mischief, is her closest buddy.
Is it resulting in conflict between the two? The appearance of Hector Madden (Dominic West), the sleek presenter of the titular Hour. Oh, but there are some geopolitical conflicts and a murder mystery. The Hour is harsh on those attempting to balance their issues with reporting on the planet's crises.
18.

Slings & Arrows
Creator: 

Susan Coyne, Bob Martin, Mark McKinney

Cast: 

Paul Gross, Martha Burns, Stephen Ouimette

IMDb Ratings: 

8.8

Rotten Tomatoes: 

 NA

Streaming Platform: 

Acorn TV
Slings & Arrows, several of the finest plays concerning theatre ever produced, are based on a Canadian Shakespearean event ready to fall apart.
The theatre looks to one of its wayward sons, Geoffrey Tennant (Paul Gross), to assume the helm as corporate raiders close in, but the theater's steadfast artistic director passes away suddenly.
The show, a geeky love letter to the performing arts, notably stars rising stars, including Rachel McAdams and Luke Kirby from The Marvelous Mrs. Maisel, in a charming S1 affair.
17.

The Other One
Creator: 

Holly Walsh`

Cast: 

Ellie White, Lauren Socha, Siobhan Finneran

IMDb Ratings: 

7.4

Rotten Tomatoes: 

100%

Streaming Platform: 

Acorn TV
Odd Couple combinations already have so many comedy possibilities that you scarcely need to change the recipe to get a good time.
Nevertheless, authors Holly Walsh (a regular QI panelist), as well as Pippa Brown proceeded with the premise that "a pair of starkly dissimilar twenty-something women with much the same name learn they're hidden half-sisters during their common dad's funeral" and it's a great thing that they did.
The Other Ones features Ellie White as Cathy, the stiff "legitimate" sister who experienced childhood conveniently middle class (private high school, rowers squad, music classes, etc.), as well as Lauren Socha as Cat, the laid-back "secret" sister who did grow up lower class, does have a "chavvy" way of speaking, and delivers Postmates, seems to do an excellent work attempting to avoid the most apparent traps established by its premise—curdling discontent, both between the 2 Catherines.
The focus of the program is Cat and Cathy's growing relationship. Still, thanks to a major surprise in the Season 1 conclusion, it also turns out to be far more similar to the types of mysteries stored next to it in Acorn's digital collection than anybody could ever have predicted from the teaser alone.
In addition, our is among the most weekend-binge-able shows on this list because of its infrequent half-hour episodes, so if for any cause you're searching for a way to escape reality for a full day (we do have excuses), this would be a wonderful place to begin.
16.

Line Of Duty
Creator: 

Jed Mercurio

Cast: 

Martin Compston, Vicky McClure, Adrian Dunbar, Craig Parkinson

IMDb Ratings: 

8.7

Rotten Tomatoes: 

96%

Streaming Platform: 

Acorn TV
Hey, do you realize how many reviewers have recently lamented the reality that American police shows consistently portray officers as heroes? Line of Duty, please. Every season of Line of Duty features a noble-appearing officer while the Anti-Corruption Unit examines them.
This may be the most potent British drama of the latest days that hasn't gained much traction in the United States.
The show is renowned for its startling turns, bloody changes, and high-profile guest performers. It is also courageous to explore how even "decent" law enforcement officers are susceptible to abusing their authority for personal gain.
15.

 Bloodlands
Creator: 

Chris Brandon

Cast: 

James Nesbitt, Lorcan Cranitch, Charlene McKenna, Lola Petticrew

IMDb Ratings: 

6.6

Rotten Tomatoes: 

88%

Streaming Platform: 

Acorn TV
Jed Mercurio, the producer of Line of Duty, is the executive producer of the riveting Irish police drama Bloodlands. The show centers on DCI Tom Brannick, a seasoned Northern Irish private investigator (James Nesbitt). Brannick is sent to a crime site that bears all the telltale signs of a strange killer known only by the code name Goliath.
Tom conducts a new inquiry into a matter that has been open for more than twenty years because he thinks Goliath is to blame for the death of his spouse. Unfortunately, while Tom tries to get closer to the unidentified hitman, the program turns into a cat-and-mouse match.
14.

 Dead Still
Creator: 

John Morton

Cast: 

Michael Smiley, Kerr Logan, Eileen O'Higgins, Aidan O'Hare

IMDb Ratings: 

6.8

Rotten Tomatoes: 

89%

Streaming Platform: 

Acorn TV
Dead Still is one of Acorn TV's most tonally unexpected Originals. It stars Michael Smiley portraying Brock Blennerhasset, an irresponsible memorial photographer in Victorian-era Ireland whose art appears essential to investigating a sequence of mysterious killings across Dublin.
 Dead Still is definitely at residence with the other mystery dramas all across the platform, with the overriding serial murder storyline trying to tie the first season together—complete with a tenacious detective who keeps dragging Blennerhasset into the investigative process notwithstanding every disapproval he'd rather be doing anything else—but with the little-known Victorian culture of post – mortem portraiture just like its framing device, it nonetheless stands out as something original.
The filmmaking team's ability to expertly strike a delicate balance among comedy, sorrow, and gothic terror each time they place a growing family in Blennerhasset's picture chamber with their departed loved ones, however, is what truly stands out.
Setting up a sophisticated murder mystery that can hold an audience's interest for an entire season can be challenging. Still, Acorn TV would barely exist if there weren't stables of authors worldwide who could get really up to the challenge.
But what about postmortem portraits? That is a very different matter. Amazing ride.
13.

 Detectorists
Creator: 

Mackenzie Crook

Cast: 

Mackenzie Crook, Toby Jones, Rachael Stirling, Gerard Horan

IMDb Ratings: 

8.6

Rotten Tomatoes: 

100%

Streaming Platform: 

Acorn TV
The funny and loving Detectorists, including some of the kindest television programs, centers on two average guys (Mackenzie Crook and Toby Jones, two delightfully outlandish featured men) who use metal detecting to discover happiness and purpose in their peaceful English hamlet.
It pans out to be a competitive industry, and Crook does a fantastic job of creating even the slightest details; victories and battles feel huge.
Detectorists is a leisurely television series that savors the undulating hills the men travel through in search of lost artifacts (before giving up and heading to the pub). Pragmatically speaking, hardly much occurs throughout the three seasons, but the show is still tremendously engaging and heartbreakingly beautiful.
The melancholy lyrics of Johnny Flynn's theme tune, "Will you walk through the barren soil for me? Climb over the briars and bushes. I'll be your priceless asset. Waiting for you is me. It's a jewel worth hunting out, with just 19 episodes spread across three seasons.
12.

 London Kills, Series 1 (Acorn TV Original Series)
Creator: 

Paul Marquess

Cast: 

Hugo Speer, Sharon Small, Bailey Patrick, Tori Allen-Martin

IMDb Ratings: 

6.7

Rotten Tomatoes: 

40%

Streaming Platform: 

Acorn TV
British police procedural produced by the Suspects creators. Inside the most famous place on earth, London, elite murder investigators are led by Hugo Speer (The Full Monty), Bailey Patrick (Bodyguard), Sharon Small (Inspector Lynley Mysteries), and newbie Tori Allen-Martin star.
11.

 Keeping Faith
Creator: 

Matthew Hall

Cast: 

Eve Myles, Bradley Freegard, Mark Lewis Jones, Hannah Daniel

IMDb Ratings: 

7.1

Rotten Tomatoes: 

100%

Streaming Platform: 

Acorn TV
Welsh judicial thriller Keeping Faith initially aired in Welsh titled Un Bore Mercher (One Wednesday Morning).
It centers on Faith Howells (Eve Myles from Torchwood), a capable attorney and mother of 3 whose world is thrown up in the air after her partner Evan (Bradley Freegard) vanishes without a trace.
Faith interrupts her maternal leave to start her inquiry into Evan, as she soon learns several truths about her spouse that indicate he is not really who she believed he was. In just season 1, Faith's research puts her in danger for her children, putting her in battle with dishonest law enforcement officers and a criminal family.
10. Whitstable Pearl
Creator:

 Julie Wassmer

Cast: 

Howard Charles, Sophia Del Pizzo, Kerry Godliman, Frances Barber

IMDb Ratings: 

6.9

Rotten Tomatoes: 

88%

Streaming Platform: 

Acorn TV
Several Julie Wassmer books determine a crime drama called Whitstable Pearl. This Acorn Original, set in the English village of Whitstable, centers on local legend Pearl Nolan (Kerry Godliman), who owns and operates The Whitstable Pearl, a popular seafood eatery.
Although she now owns a private detective agency, most of the cases she handles are minor infractions, which are very different from the severe investigations she handled as a police officer.
The police declare Vinnie's killing an accident after Pearl finds his body entangled inside his own boat's anchor, but Pearl believes foul play was involved and starts her investigation.
However, when a second death is discovered, the mystery deepens, and Pearl partners up with the recently arrived DCI Mike McGuire to figure out what's going on.
9. Miss Fisher's Murder Mysteries
Creator: 

Deb Cox, Fiona Eagger

Cast: 

Essie Davis, Nathan Page, Hugo Johnstone-Burt, Ashleigh Cummings

IMDb Ratings: 

8.2

Rotten Tomatoes: 

NA

Streaming Platform: 

Acorn TV
Amongst the most lavishly entertaining murder mysteries, anyone can see, without a doubt, Miss Fisher's Murder Mysteries. In Melbourne in the 1920s, Miss Fisher teaches her classroom. In a society where men predominate, she is a modern woman operating her private detective firm.
It is excellently written, evocative, and strongly suggested. Miss Fisher gets to enjoy life to the fullest while pursuing murderers. The 2020 movie sequel Miss Fisher, the Crypt of Tears, and all three seasons of the popular television show are available on Acorn TV.
8. Agatha Raisin
Creator: 

M.C. Beaton

Cast: 

Ashley Jensen, Matt McCooey, Lucy Liebmann, Mathew Horne

IMDb Ratings: 

7.2

Rotten Tomatoes: 

NA

Streaming Platform: 

Acorn TV
Acorn TV's classic Agatha Raisin is a delightful countryside murder mystery program with a unique twist based on the current. Ashley Jensen plays the cheerful and energetic Agatha Raisin, a public affairs specialist who departs early and moves to the Cotswolds, believing it will provide the best getaway from her life in London.
Instead, she is inevitably caught up in a series of murder investigations. She conducts interviews with people to learn the truth about the killings using her expertise in public affairs and her charming personality.
Agatha starts working toward realizing her childhood ambition of being an amateur detective. But, simultaneously, she goes to work figuring out a string of infamous killings haunting Carsely and the outlying areas as she unravels the riddle of the notorious "quiche of death."
The program is delightful because it doesn't carry itself too gravely; for example, the title of the debut episode was Agatha Raisin and the Quiche of Death.
Inside a streaming world so saturated with murder investigations presented only in the darkest, most brutally washed-out manner possible, Agatha Raisin's hilarious wit is a welcome fresh of Cotswolds air.
7. Foyle's War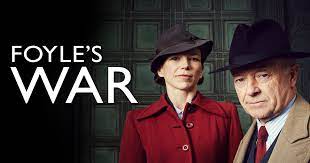 Creator: 

Anthony Horowitz

Cast: 

Michael Kitchen, Honeysuckle Weeks, Anthony Howell, Ellie Haddington

IMDb Ratings: 

8.6

Rotten Tomatoes: 

NA

Streaming Platform: 

Acorn TV
World War II inevitably impacted Britain since it blazed across Europe, and German Nazi forces even posed a threat. Nevertheless, during this chaotic time, there were criminal activities, notably murder, on British soil.
Confront Detective Chief Superintendent Christopher Foyle, who investigates similar cases with assistance from a police sergeant plus his female chauffeur.
Eight seasons of Foyle's War were produced, and the subsequent three seasons were extended after the first three were canceled.
While most of the series takes place during World War II, Foyle gets involved with MI5 and the Cold War in the latter two seasons. It most certainly ranks among the top historical TV programs.
6. The Brokenwood Mysteries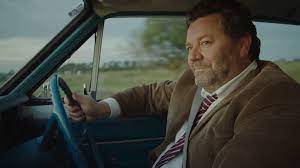 Creator: 

Murray Keane, Mike Smith

Cast: 

Neill Rea, Fern Sutherland, Cristina Serban Ronda, Nic Sampson

IMDb Ratings: 

7.9

Rotten Tomatoes: 

NA

Streaming Platform: 

Acorn TV
Inside the New Zealand setting of The Brokenwood Mysteries, a seemingly tranquil little hamlet is just where Mike Shepherd, the newcomer to the area, learns that even the most unassuming locations may harbor murder.
The program debuted in 2017, and 7 seasons have passed since then. The Brokenwood Mysteries' eighth season will debut on Acorn TV in 2022. The series is on the must-watch list of the top murder mystery films and television programs.
5. Mystery Road
Creator: 

Michael O'Brien, Steven McGregor, Kodie Bedford, Tim Lee

Cast: 

Aaron Pedersen, Tasia Zalar, Tasma Walton, Judy Davis

IMDb Ratings: 

7.5

Rotten Tomatoes: 

100%

Streaming Platform: 

Acorn TV
Aaron Pedersen reprises his character as Aboriginal Investigator Jay Swan inside Mystery Road, a sequel to the same-named Australian film series. During the interval between the two movies, Jay is asked to investigate a cattle farm where two farmworkers have vanished.
With the aid of a police commander named Emma James, portrayed by Judy Davis, Jay discovers a more complex scheme that involves drug dealing and historical atrocities. Currently, there is 1 season with six episodes, each of which is almost as long as a feature. Afterward, this year, a second season is expected to premiere.
4. Midsomer Murders
Creator: 

Caroline Graham

Cast:

 John Nettles, Jane Wymark, Barry Jackson, Neil Dudgeon

IMDb Ratings: 

7.9

Rotten Tomatoes: 

NA

Streaming Platform: 

Acorn TV
Acorn TV's Midsomer Murders, one of the longest-running mysteries, debuted in 1997 and is currently in its 22nd season. It is based on Chief Inspector Barnaby's books and revolves around murder investigations in the fictional Midsomer County of contemporary England.
The main character in the narratives and a fluctuating police investigator go into these occurrences next. In contrast to cop shows with a police-phased approach, the show strikes a balance between human drama and dark humor, and its tone is very British.
Although the absence of POC protagonists in the program raised severe issues, this was resolved in later seasons.
3. Manhunt
Creator: 

Colin Sutton, Ed Whitmore

Cast: 

Martin Clunes, Claudie Blakley, Matthew Gravelle, Stephen Wight

IMDb Ratings: 

7.6

Rotten Tomatoes: 

92%

Streaming Platform: 

Acorn TV
The most well-known serial killer in British history seems to be Jack the Ripper, but a few others have recently obtained recognition. For instance, the 2019 British thriller Manhunt is inspired by several unresolved occurrences from the early 2000s, as well as the actual murder of a French scholar.
Martin Clunes (Doc Martin) stars as DCI Colin Sutton in ITV's Manhunt, a genuine police drama that can be watched online in the US via Acorn TV. DCI Sutton is already on the prowl for notorious serial killer Levi Bellfield in the first sequence, which is modeled on the memoirs of the actual police investigator.
For these, he received a life term in jail. Despite this, a police detective named Colin Sutton wrote a book about his experiences working on the case that provided the series Manhunt with its motivation. As a result, the show is one of the top serial killer films and television shows on the internet.
2. Dalgliesh
Creator: 

Helen Edmundson

Cast: 

Bertie Carvel, Carlyss Peer, Jeremy Irvine, Jonjo O'Neill

IMDb Ratings: 

7.4

Rotten Tomatoes: 

71%

Streaming Platform: 

Acorn TV
A more recent detective program with a 1970s setting is Dalgliesh. This six-part television series, modeled on P. D. James' detective book trilogy, stars Bertie Carvel as the attractive investigator Adam Dalgliesh.
Adam Dalgliesh, who is still grieving the loss of his wife, investigates strange murders and unearths long-forgotten secrets from the 1970s. If people see Dalgliesh, they should put their phones away, plug up their earbuds, and give in to the magic because it is a program that demands full attention.
1. Blood
Creator: 

Sophie Petzal

Cast: 

Adrian Dunbar, Grainne Keenan, Sean Duggan, Diarmuid Noyes

IMDb Ratings: 

7.1

Rotten Tomatoes: 

NA

Streaming Platform: 

Acorn TV
Award-winning Irish drama Blood is a psychological crime thriller involving family, emotion, and how the past affects the present. Carolina Main's Cat Hogan, who was told that her mother had passed away after striking her head on a rock at the family house, leaves for her little Irish hamlet and returns home.
Although her passing was ruled an accident, Cat thinks that her father, Dr. Jim Hogan, portrayed by Adrian Dunbar, was somehow connected as she remembers events from her youth. Old mysteries, older infidelities, mental games, and family members' lies to one another are all central themes in the novel Blood.