Hello, there, Space Warrior! Doesn't this reference talk more about planets and stars, which are the one that populates the universe, night sky, and solar system, which you may also find in ancient rock or maybe asteroid drawings, myths, and religious literature from all around the world? space anime will bring out the kid inside you!
But the good news for all anime watchers is that many Japanese anime production houses have been doing a terrific job of showing its new dimension of Space in the world of anime.
Also, there has been a unique new genre in the world of anime for Space where you get to access many such popular and well-critic-received anime installments that are mainly themed about space travel.
A Bit of Sci-fi in Anime
When it introduced the concept of science fiction in anime, it was most frequently focused on out of this planet. This does give us a clear answer that new space anime won't be reusing its certain tried and tested science fiction or Space clichés, which involved including "space kinds of stuff" like a spaceship, mechs, and stories that are more tangled like octopus wiring.
But you can take it more like an anime sci-fi 2.0, which will be coming with some tremendous and strong influencing and world-building storyline. Still, it is an accepted fact that no space movie cannot come with Space stuff, including a spaceship, aliens, ships, and more, and it will be identical to the anime world.
It's quite a known fact to many manga watchers that you won't find any scarcity of sci-fi genre-based movies in the world of anime. However, as things sum up to science fiction, the sky is the limit. Everything is quite conceivable for sci-fi manga artists as long as the narrative and characters successfully engage their audience.
Sci-fi installments also make a great fit to continue the storyline with more twists and turns by introducing more newcomers or even combining two different dimensions of anime.
With just a tiny start about Sci-fi anime, if you are still for some space stuff, then why not just have a look at the list of 25 space anime series that you would love, even if you are already into space anime or you are just boosting up yourself to start with space anime, we have covered for all of you!
List Of Space Anime You May Like
If you are one of the anime fans and you are up for some good new space anime series, then you are in the right place as here we have got you covered with a few popular and well-known anime coming under Space or sci-fi anime movies and TV series. So, let's start with it:
30. Shelter
Director: N/A

Writer: N/A

IMDb:7.8

Streaming platform: YouTube 
Is this dishonesty? Maybe. Is this a show since it only lasts six minutes? Since this is an anime, semantics aren't crucial.
As a gentle reminder to take a few minutes out of your day to watch this aesthetically amazing music video-like short, I'm kicking off this list with Shelter.
As you may expect, the plot isn't particularly complicated. However, it has beauty of its own. Once you watch it, you'll understand how the sci-fi aspect is utilized. And what I'm trying to say is that it doesn't matter how big the video is—it's all about how the audio waves move.
29. Time of Eve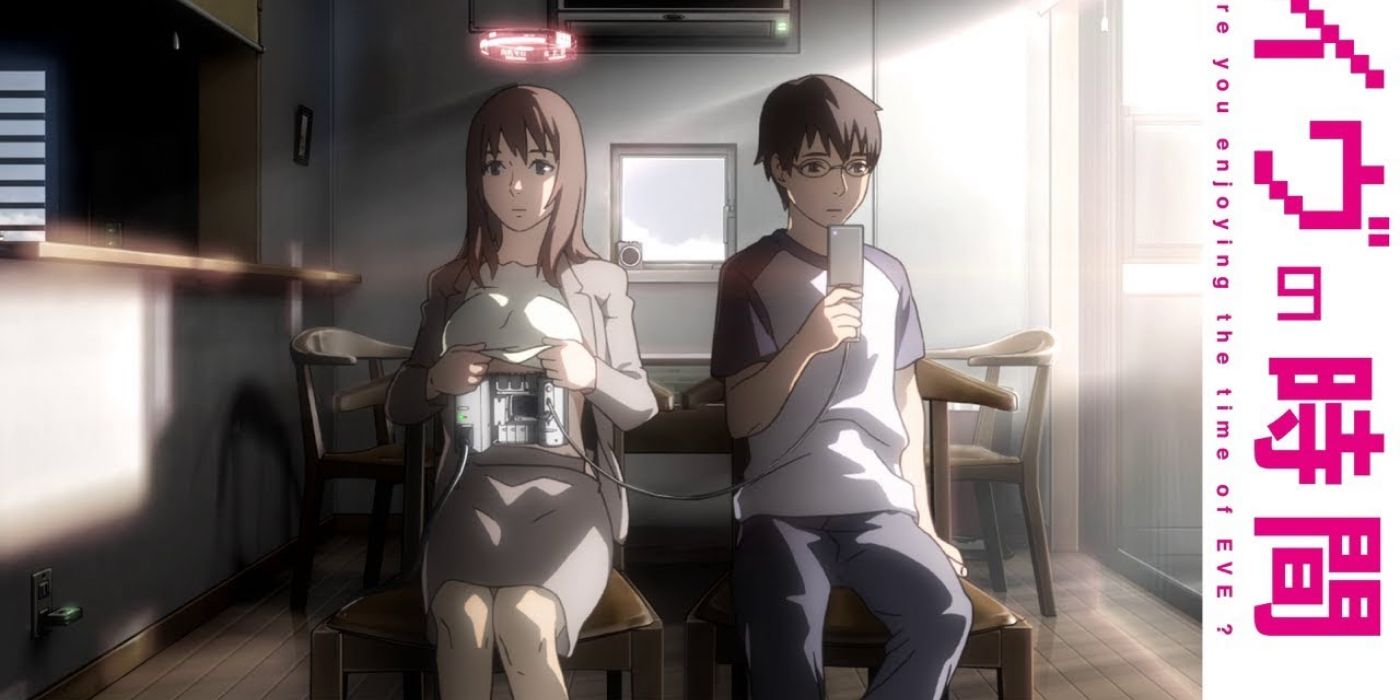 Director: Yasuhiro Yoshiura

Writer: Yasuhiro Yoshiura

Cast: N/A 

IMDb: 7.9/10

 Streaming platform: Crunchyroll 
Numerous shows have shown androids becoming self-aware and wiping out humanity. What transpires, though, if they choose not to use force?
Though they are self-aware, androids are treated like second-class people in Time of Eve because they are only utilized as tools.
A café called Time of Eve, where humans and androids are treated equally is the lone haven for the androids.
The film freshly presents androids and truly makes you wonder why it's always "OK Google" but never "Are you OK Google?"
28. Casshern Sins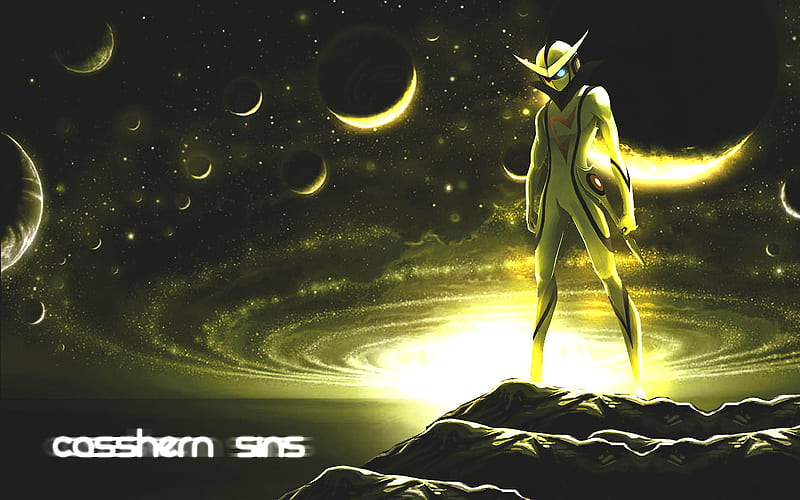 Director: Shigeyasu Yamauchi

Writer: Yasuko Kobayashi

Cast: N/A

IMDb: 7.4/10

Streaming platform: Funimation 
The blend of action and philosophical discussion in this program is quite strange. The story takes place on a dying Earth where humans and androids are doing everything they can to survive.
An eternal android serves as the main character, who must relearn what it means to live, to die, to love, and to suffer after being struck by an amnesia bolt. The problem is that some people think that the main character, Casshern, will make them everlasting.
As a result, Robo-Ban is attacked at least once per episode, and in between these battles, we get the opportunity to reflect on the meaning of life. Unusual but wonderful in its own right.
27. God Eater
Director: Takayuki Hirao

Writer: Takayuki Hirao

Cast: N/A

IMDb: 7.1/10

Streaming platforms: Crunchyroll, Funimation 
I didn't anticipate appreciating this show as much as I did. The art style could initially appear to be a significant issue. But boy, did it get easier to like.
The story itself takes place in your standard post-apocalyptic setting when aliens roam free and ruin people's lives. To deal with these horrors, a special team is established. That is all you require to get going.
Although it starts a little slowly, once it gets going, it doesn't stop for very long. Additionally, the plot's defenses deteriorate.
You might not be blown away by the news. But you'll be entertained thanks to the stunning art and the nonstop action.
26. Ergo Proxy
Director: Shuko Murase

Writer: Dai Sato

Cast: N/A

IMDb: 8.0/10

Streaming platform: Crunchyroll 
Even though their worlds contain the most complicated aspects, some shows manage to tell a relatively simple, understandable story. the following is Ergo Proxy. The anecdote that will make you feel the most bloated.
All I can reveal is that it takes place in a post-apocalyptic world where a few people manage to survive thanks to their android companions. The androids eventually start becoming self-aware though.
Everything is a mystery after that. a blur and a no-spoiler area. So make sure to watch this if you're looking for some dirty, psychological, mechanical, and ethical deliciousness.
25. Sidonia no Kishi
The alien race Gauna has been hunting down the last of humanity ever since it narrowly escaped destruction many years ago and fled across the galaxy in several enormous seed ships.
Nagate Tanikaze emerges from his lifetime of seclusion deep below the seed ship Sidonia in the year 3394 in search of food on the upper levels, only to find himself drawn into circumstances that are taking place without his knowledge.
24. Planetes
Space travel is no longer just a pipe dream for humanity in the year 2075. According to an optimistic woman named Ai Tanabe, developments in science and technology have paved the way for the colonization of the moon, the monetization of space travel, and the establishment of sizable space corporations.
23. Kanata no Astra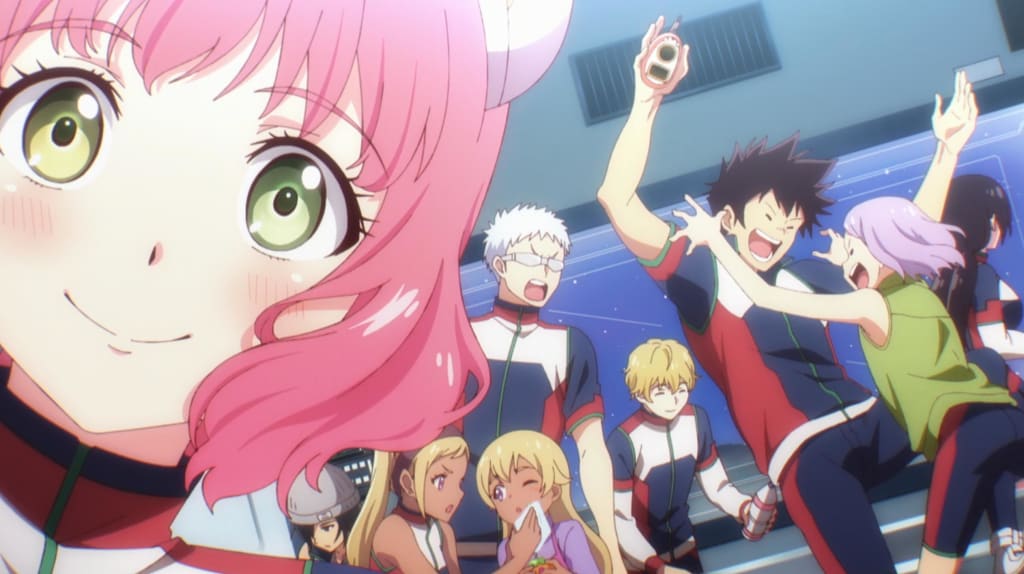 Space travel is practical and economically viable in 2063. The happy Aries Spring's purse is abruptly taken by a careless thief as she enters the spaceport to travel to a camp on the far-off planet McPa. Fortunately, Kanata Hoshijima can retrieve it thanks to his agility.
22. Ginga Eiyuu Densetsu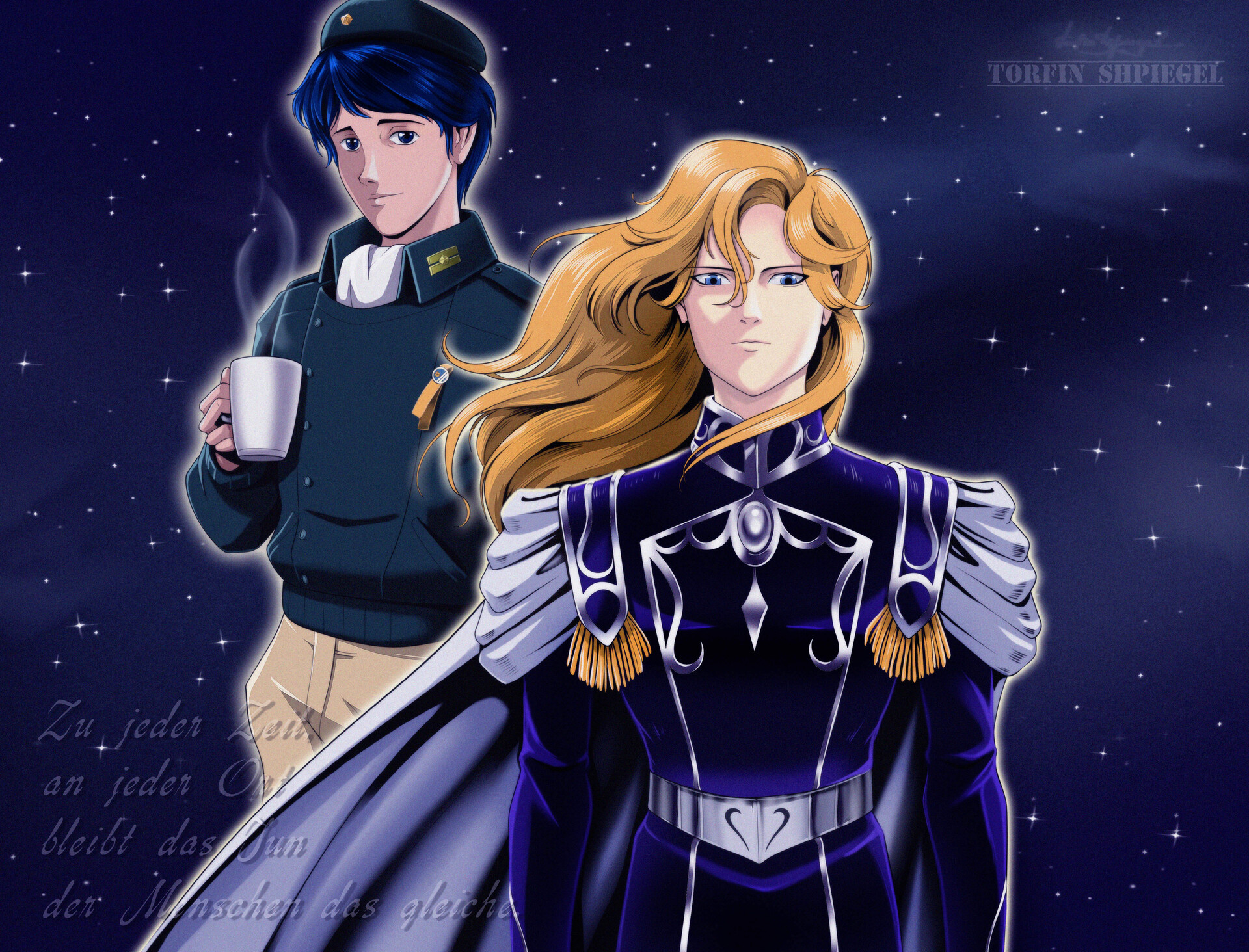 A new generation of leaders, including the idealistic military genius Reinhard von Lohengramm and the reserved historian Yang Wen-li of the Free Planets Alliance, ushered in an end to the 150-year standoff between the two interstellar superpowers, the Galactic Empire and the Free Planets Alliance.
21. Aldnoah.Zero Part 2
The Vers Empire of Mars and the Terrans' war have come to an end, allowing humanity to blissfully live in peace. The Vers princess, on the other hand, makes a startling proclamation in public 19 months later: "The Terrans are a foolish race that covets resources, destroys nature, and is dedicated to the pursuit of pleasure."
She therefore commands her knights to take up arms to defend their precious Earth, reigniting the fierce conflict between the two civilizations.
20. Eureka Seven
Director: Tomoki Kyoda
Writer: Dai Satō
Cast Members: Yûko Sanpei, Keiji Fujiwara, Kaori Nazuka
IMDb Rating: 7.8/10
Rotten Tomatoes Rating: N/A
Platforms Available: Amazon Prime Video, Crunchyroll
Many things are happening in Eureka Seven which doesn't make much sense yet! There's a battle going on, but between renegades and a military state, a girl who was found with many unique skills, mechs with hoverboards, and a mouthy lad named Renton Thurston is the one about which the series has been revolving.
19. Code Geass
Director: Gorō Taniguchi
Writer: Gorō Taniguchi, Ichirō Ōkouchi
Cast Members: Megumi Ogata, Megumi Hayashibara, Kotono Mitsuishi
IMDb Rating: 8.5/10
Rotten Tomatoes Rating: 100%
Platforms Available: Netflix, Crunchyroll
Lelouch is also the primary character in the series. he has a British nobility in hiding who has been selected as a vessel for the strange power. It is known as "Geass." The series has had varying effects depending on a person's goals or disposition. Code Geass is one of the best anime space series you can go with.
18. Steins; Gate
Director: Hiroshi Hamasaki, Takuya Satō, Tomoki Kobayashi
Writer: Hideaki Anno, et al
Cast Members: Jukki Hanada, Naotaka Hayashi, Tatsuya Matsubara
IMDb Rating: 8.8/10
Rotten Tomatoes Rating: 96%
Platforms Available: Netflix, Hulu, Amazon Prime Video, Crunchyroll
Steins; Gate is a video game and an anime TV series in 2011. Although the series lacks mechs, visits to other worlds, and space wars, the series even tackles science fiction flicks, mostly a "perplexing concept" following time travel.
17. Psycho-Pass
Director: Hideaki Anno, Masayuki
Writer: Hideaki Anno, et al
Cast Members: Megumi Ogata, Megumi Hayashibara, Kotono Mitsuishi
IMDb Rating: 8.5/10
Rotten Tomatoes Rating: 70%
Platforms Available: Netflix, Hulu, Crunchyroll
There's no reason you shouldn't enjoy Psycho-Pass as well. It's pretty similar to the anime Minority Report.  Although the series does take us to a place that shows less of a future of Japan.
Even the storylines for the series center around a statistical evaluation. It can foresee crimes and criminals already when they occur.
This does make the job of law enforcement officers a little simpler. But they are quite popularly known as Enforcers in this anime, and two of them, Shinya Kogami and Akane Tsunemori, have their job cut out for them.
16. Trigun
Director: Satoshi Nishimura
Writer: Yōsuke Kuroda
Cast Members: Megumi Ogata, Megumi Hayashibara, Kotono Mitsuishi
IMDb Rating: 8.2/10
Rotten Tomatoes Rating: 75%
Platforms Available: Hulu, Crunchyroll, Netflix, Amazon Prime Video
Trigun is quite an incomparable masterpiece from its oldest sci-fi anime franchise! However, It doesn't rate on the higher side as it isn't entirely into science fiction. Furthermore, Trigun is complicated to categorize into any genre other than action.
The series is a good combination of steampunk, spaghetti Western, and sci-fi themes. Again, Trigun is an excellent choice for many anime manga series lovers to go and watch.
15. Neon Genesis Evangelion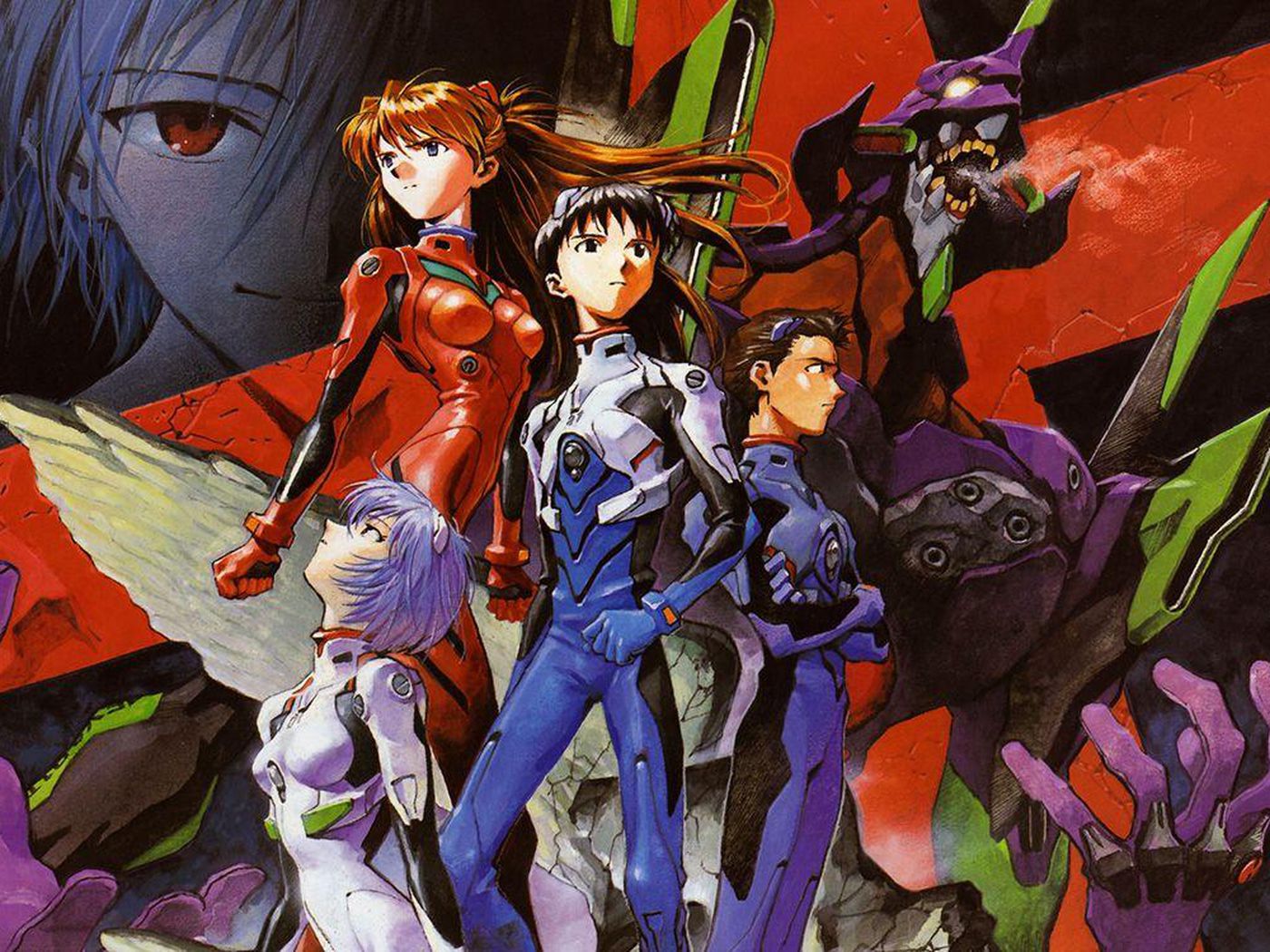 Director: Hideaki Anno, Masayuki
Writer: Hideaki Anno, et al
Cast Members: Megumi Ogata, Megumi Hayashibara, Kotono Mitsuishi
IMDb Rating: 8.5/10
Rotten Tomatoes Rating: 89%
Platforms Available: Netflix, Crunchyroll
It does deliver a lot of bizarre puzzles when it comes to talking about narrative and scenarios. The anime also follows a species of enormous aliens who have been known to humans as "Angels" and have awoken on Earth and started wreaking the entire havoc. You should check this series out for fans who love to explore more fun from space anime.
14. Irresponsible Captain Tylor
Director: Kōichi Mashimo
Writer: Kōichi Mashimo, Hiroyuki Kawasaki
Cast Members: Maria Kawamura, Crispin Freeman, Veronica Taylor
IMDb Rating: 7.7/10
Rotten Tomatoes Rating: N/A
Platforms Available: Amazon Prime Video, Crunchyroll
Irresponsible Captain Tylor is one of the famous Japanese manga movie franchises inspired by a Hitoshi Yoshioka scripted light novel series titled "The Most Irresponsible Man in Space."
The series is a distant future for one of the main characters, Justy Tylor, yearning for a simple existence. However, he later takes the opportunity to join the space navy to achieve that goal.
Tylor was also granted the command of a destroyer as a prize after joining into space navy and working so well! But he also gets the pressure to take part in that struggle for Earth's protection, which unfortunately proves to be unbeatable.
13. Galaxy Express 999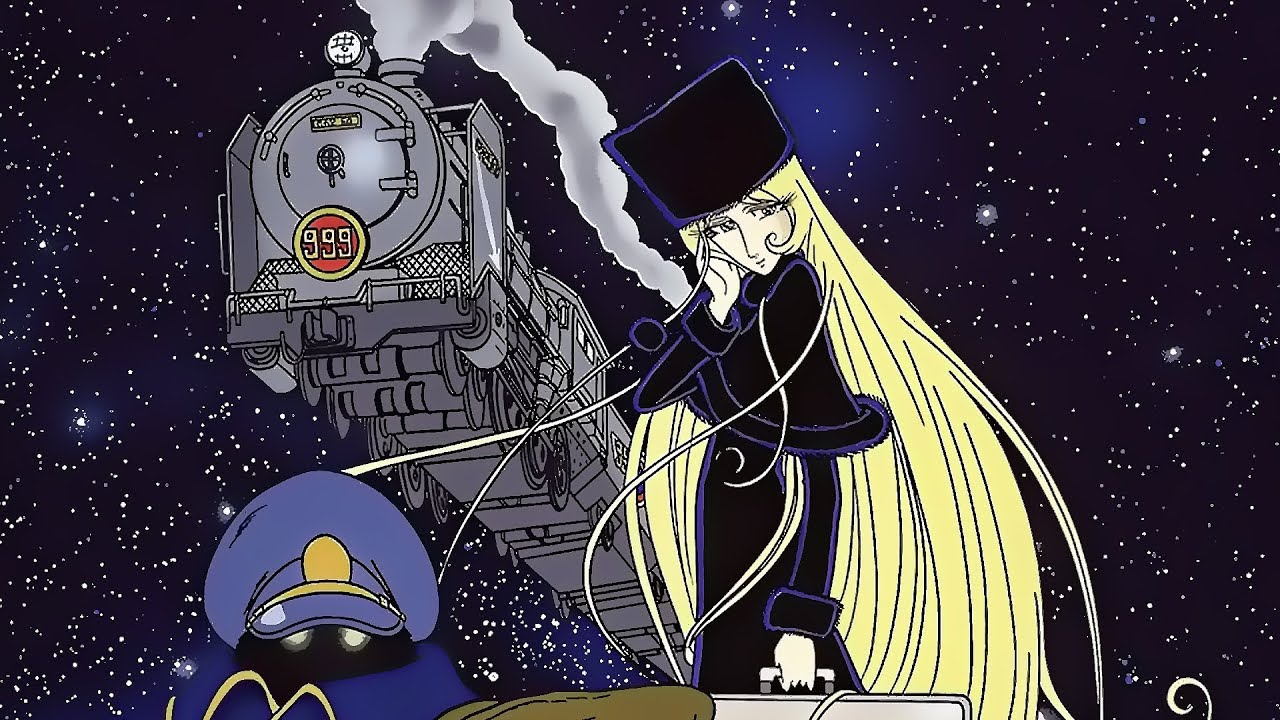 Director: Shinichi Masaki
Writer: Mugi Kamio
Cast Members: Masako Nozawa, Masako Ikeda, Kaneta Kimotsuki
IMDb Rating: 7.9/10
Rotten Tomatoes Rating: 91%
Platforms Available: Amazon Prime Video, Netflix, Crunchyroll
Let's talk about the stories followed in the series! Galaxy Express 999 is a 1979 old cinematic adaptation showing Maetel and Tetsuro. They have been returning to the Mechanized Empire's home planet after making a visit to four different planets along the way.
The plot also gives its central involvement to the Tetsuro, an orphaned street urchin who wishes to board a titular space train one day in quest of a mechanical body and perpetual life.
After he grows up, he also gets his dream opportunity after a mysterious woman whose name is Maetel offers him a ticket after he finally agrees to accompany her throughout the journey.
12. Ghost In The Shell: Stand Alone Complex
Director: Kenji Kamiyama
Writer: Kenji Kamiyama
Cast Members: Shirô Saitô, Mary Elizabeth McGlynn, William Frederick Knight, Richard Epcar
IMDb Rating: 8.5/10
Rotten Tomatoes Rating: 95%
Platforms Available: Google Play, Vudu, iTunes, Amazon Instant Video, Crunchyroll
Ghost in the Shell owed a lot to Hollywood. The primary influence for its stunning storyline for Ghost in the Shell anime flicks has been taken from the Matrix movie. And, with that, the anime franchise was able to gather massive success at the worldwide level.
Ghost In the Shell: Stand Alone Complex is also considered one of the most potent cyberpunk franchise-inspired movie series. The story focuses on the adventures of the android protagonist, named Major Motoko Kusanagi. He has gone on a mission battle against hackers, cybercriminals, and other androids.
11. Irresponsible Captain Tylor
Director: Kōichi Mashimo
Writer: Kōichi Mashimo, Hiroyuki Kawasaki
Cast Members: Maria Kawamura, Crispin Freeman, Veronica Taylor
IMDb Rating: 7.7/10
Rotten Tomatoes Rating: N/A
Platforms Available: Amazon Prime Video, Crunchyroll
Irresponsible Captain Tylor completely exploits a space naval commander who has been either an extremely lucky moron or a tactical genius, but it's confusing! Tylor, a titular character, appears in the role of a mysterious young guy who has been living without a true purpose in life.
A state of mind that has been way tricky to discern, but a talent for unintentionally helping self to get out of near-death situations with a childishly casual attitude in a distant and highly advanced future.
10. Astra Lost in Space
Director: Masaomi Andō
Writer: Norimitsu Kaihō
Cast Members: Yūsuke Kobayashi, Ayaka Suwa, Ayumu Murase, Sōichirō Hoshi
IMDb Rating: 8.1/10
Rotten Tomatoes Rating: 84%
Platforms Available: Hulu, Netflix
Astra Lost in Space sets the events from the year 2063, where deep space travel is now more feasible and financially sustainable. With a group of students from Caird High School who planned to travel to a nearby planet of McPa for their Planetary Camp.
Soon after, the group makes its final landing on the new planet, but the nine youngsters are attacked by a mysterious and unexpected sentient orbit of light, making them move into the far reaches of Space.
Now they are stuck in orbit lying around an unknown planet, and now they must come across an abandoned ancient ship. After finding it, the group decided to use the spacecraft to return home.
9. Space Dandy
Director: Shinichirō Watanabe, Shingo Natsume
Writer: Shinichirō Watanabe, Dai Satō, Kimiko Ueno, Ichirō Ōkōchi, Keiko Nobumoto, Toh EnJoe, Masaaki Yuasa, Hayashi Mori, Kiyotaka Oshiyama
Cast Members: Jun'ichi Suwabe, Uki Satake, Hiroyuki Yoshino
IMDb Rating: 8.1/10
Rotten Tomatoes Rating: 83%
Platforms Available: Netflix, Hulu, Crunchyroll
The Space Dandy follows the main character named Dandy, who appears as an alien bounty hunter and he "a dandy person in the entire space," he has looked out for unknown and rare aliens in Space with the help of his robot friend aide QT and his feline pal Meow.
The series takes out the deep space adventures of a shaky sense of continuity, including a few episodes that depict the majority of heroes and antagonists who have been dying and turning into zombies, or even if they survive becoming a zombie. They are seen getting stuck in a way separate realm, extending periods.
8. Space Battleship Yamato
Director: Leiji Matsumoto
Writer: Eiichi Yamamoto, Keisuke Fujikawa, Maru Tamura
Cast Members: Takuya Kimura, Meisa Kuroki, Toshirô Yanagiba
IMDb Rating: 6.1/10
Rotten Tomatoes Rating: 54%
Platforms Available: Amazon Prime Video, Crunchyroll
The space animation genre also includes Space Battleship Yamato, which by its name itself makes it clear that the series is Japan's most significant deep space anime program out there!
The anime makes its shift toward serious subjects and includes intricate plotlines, which have also taken the attention of many viewers and have affected subsequent works for the movies and TV series in the genre, including the Gundam series, Evangelion, and Macross.
Talking about the story for the series, the series is set for the events happening in the year 2194, showing many mysterious entities known for the name Gamilons, which travel out of nowhere. Later, the Gamilons bombard Earth with many meteor bombs leading to killing the vast majority of its population on the Earth.
With the newly developed radiation after the bombard, the Earth is still damaged, and it continued to be in the same terrible state for years. Still, things started changing five years later, when survivors from the meteor bomb attack dwelled underground.
Wanna Know more?
Also, the series follows Susumu Kodai, an ex-army pilot who has been investigating the radiated surface. He found a communication capsule from the planet Iscandar, which is about 148,000 light-years away from Earth, with his studies.
On his journey to find the capsule, Susumu Kodai also finds that on Iscandar, a chemical can help eliminate the prolonging radioactive material that has been infecting the Earth's surface for years. Here his journey to get the chemical starts.
The Defense Forces of Earth constructed the Space Battleship Yamato so that the ex-army pilot could travel to Iscandar to get the chemical material.
7. Cowboy Bebop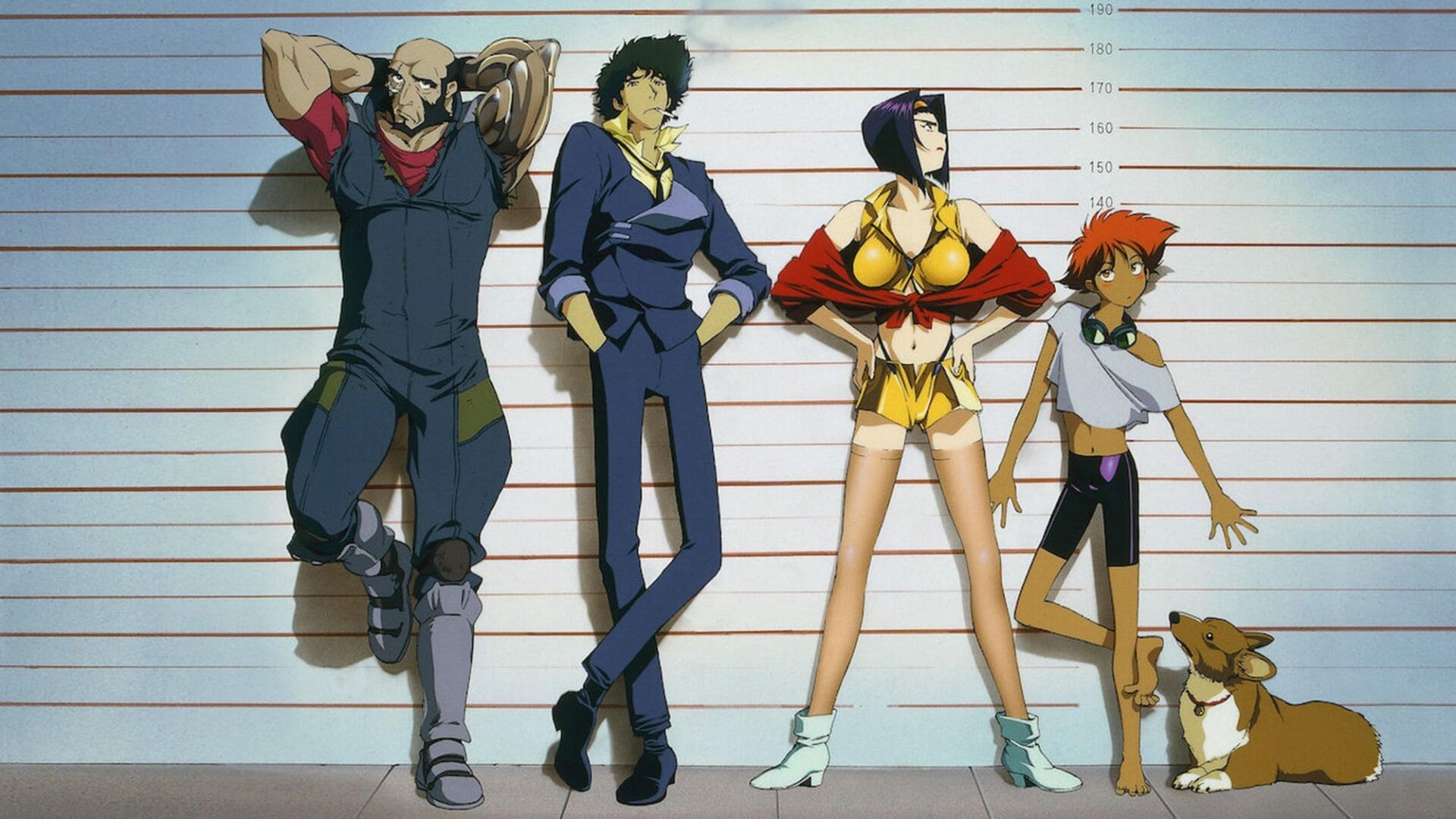 Director: Shinichirō Watanabe
Writer: Keiko Nobumoto
Cast Members: Kôichi Yamadera, Unshô Ishizuka, Megumi Hayashibara, Steve Blum
IMDb Rating: 8.9/10
Rotten Tomatoes Rating: 47%
Platforms Available: Netflix
When it comes to talking about a few successful space animes, definitely the list is going to include the Cowboy Bebop franchise! The series has been standing as a part of being a successful anime since 1999.
To recall, Cowboy Bebop was most likely a new flag-bearer for such a unique sub-genre in the anime world. There have been numerous space anime that have sought to dethrone Cowboy Bebop over the past few years, but for the reasons of its fantabulous storyline, it still reigns to be the supreme among the animes.
Cowboy Bepop even merges with numerous other genres, including Trigun, and the merging was so smooth that it successfully showed the world of Cowboy Bebop, which has lived hugely diversified.
The storyline for the show is relatively straightforward, which revolves more around the motley crew of hungry bounty hunters who have been attempting to make ends meet. Every episode of the series has featured its self-contained plot portraying the different perspectives of the animes with four significant protagonists.
6. Legend of the Galactic Heroes
Director: Shunsuke Tada
Writer: Yoshiki Tanaka
Cast Members: Yûsaku Yara, Ryô Horikawa, Katsuji Mori
IMDb Rating: 9.0/10
Rotten Tomatoes Rating: N/A
Platforms Available: Netflix, Crunchyroll
Legend of the Galactic Heroes, also known as Ginga Eiyuu Densetsu, is a popular Japanese manga franchise that has also been known among anime fans as LOTGH and LOGH. The series makes its perfect fit under science fiction and has been adapted from one of the popular sci-fi books created by Yoshiki Tanaka.
Talking about the narrative, the series shows the events happening in the far future somewhere around the Milky Way Galaxy. Section 26 A is another focus of the series, which is all about a galaxy populated with terraformed worlds and inhabited by interplanetary travelers. It's been over 150 years since the two enormous galactic empires existed on their odds.
5. Mobile Suit Gundam
Director: Yoshiyuki Tomino
Writer: Yoshiyuki Tomino
Cast Members: 
IMDb Rating: 8.0/10
Rotten Tomatoes Rating: N/A
Platforms Available: Netflix, Crunchyroll
For the anime fans who aren't aware! Mobile Suit Gundam was the first-ever installment for the whole new Gundam series franchise, spawning and spreading out with more sequels and spin-offs for the franchise.
The narrative for the series mainly revolves around the complete struggle faced between the Principality of Zeon and the Earth Federation from the futuristic calendar year called the "Universal Century" 0079, with the latter revealing a massive new robot which was given the name the RX-78-2 which was Gundam commanded by a civilian mechanic named Amuro Ray.
The space anime sets an entirely different fictitious universe where the Principality of Zeon has declared independence from the Earth Federation, after long sparking Year War.
This struggle has directly impacted every continent of the planet, which is practically impacting every space colony and lunar outpost as well. Zeon, who was relatively small back in time, has had the tactical advantage only because of the employment of mobility suits, a new humanoid sort of weapon.
After half of mankind was killed because of one year of prolonged War, it devolved into a different brutal stalemate that lasted 8 months. Therefore, the entire Gundam series is a good option for you to start watching!
4. Outlaw Star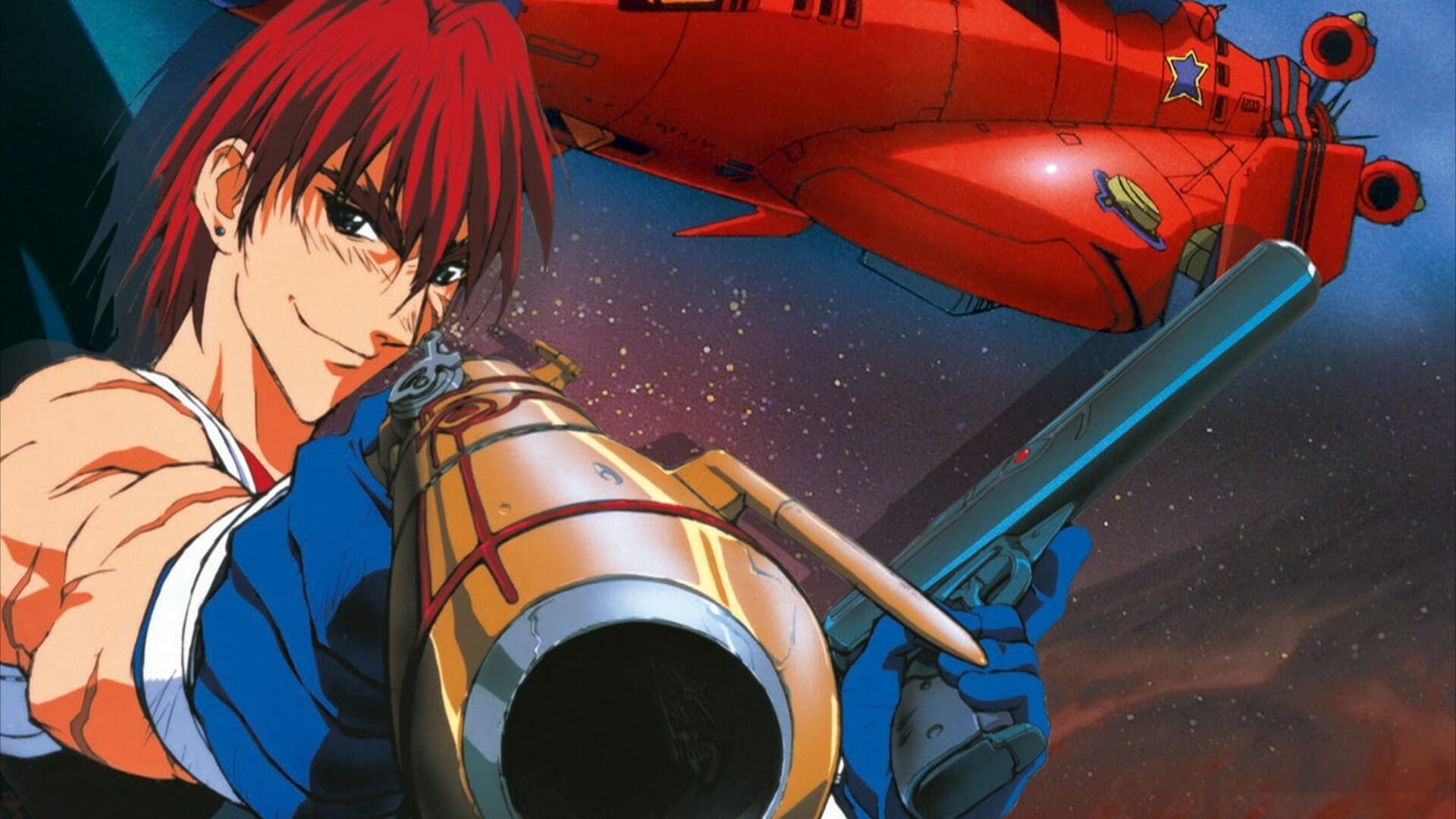 Director: Mitsuru Hongo
Writer: Katsuhiko Chiba
Cast Members: Ayako Kawasumi, Bob Buchholz, Bridget Hoffman, Emilie de Azevedo Brown
IMDb Rating: 7.9/10
Rotten Tomatoes Rating: N/A
Platforms Available: Hulu, Amazon Prime Video, Crunchyroll
The anime series is set in the entirely new "Toward Stars Era" world, where you will get to see spaceships that can travel much faster than the speed of light. The narrative also focuses on protagonist star Gene Starwind alongside his motley crew who were aboard the Outlaw Star, an inherited spacecraft.
The protagonist, star, alongside the entire crew, has been seeking out a mythical outer space treasure trove known by the name "Galactic Leyline."
Gene Starwind has been aspiring to be an incredible outlaw, and Gene's destiny starts shining on him after he finally lands a new terrific job.
But things started going further wrong after he found out by himself who the new owners of the galaxy's fastest and most technologically sophisticated spaceship were. Unfortunately, it was stolen from him, and after the theft, the owners wanted the spaceship to be returned somehow.
3. Space Brothers
Director: Ayumu Watanabe
Writer: Makoto Uezu, Yoichi Kato
Cast Members: Miyuki Sawashiro, Hiroaki Hirata, Yuko Sanpei, Kenichiro Ohashi
IMDb Rating: 8.1/10
Rotten Tomatoes Rating: N/A
Platforms Available: Crunchyroll, Kodansha
As far as the storyline is concerned for Space Brothers, its primary focus is on Mutta Nanba, who has been with his younger brother, Hibito. However, the storyline for Space Brothers also shows that they both believed that there had been a UFO flying towards the Moon in the summer of 2006.
After looking at the UFO, Hibito also decides that he will go to the Moon! But on the other hand, Mutta had wished to go to Mars as well. Hibito then became a new fully-fledged JAXA astronaut assigned to a new voyage to the Moon but nineteen years later, in the year 2025. Mutta has faced lesser success in his complete endeavors.
However, Mutta later recalled his previous objectives and even received a letter that directed him to approve and attend a JAXA training program for future astronauts. The story also focuses on Mutta, who strived to become an astronaut, but later, he realized that it was his long-held ambition, just like his brother had accomplished.
2. Iron-Blooded Orphans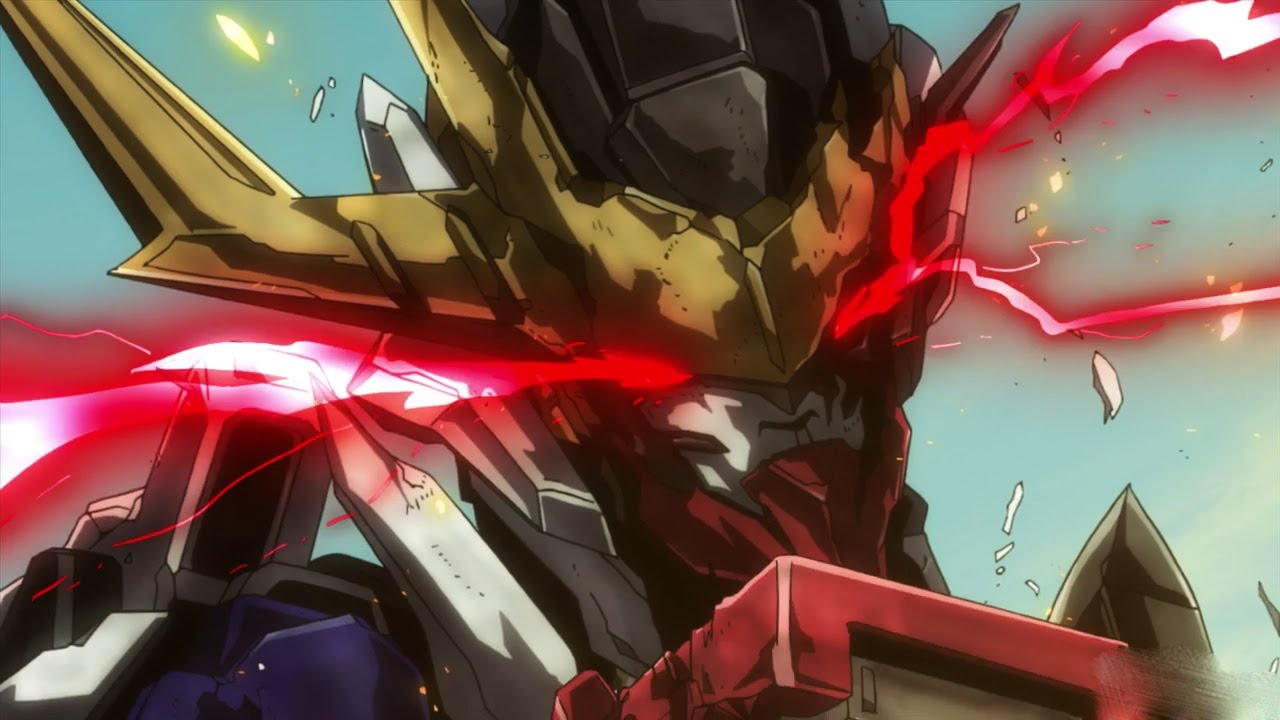 Director: Tatsuyuki Nagai
Writer: Mari Okada
Cast Members: Jennifer Alyx, Kengo Kawanishi, Sean Finkle, Landon McDonald, Doug Erholtz, Julie Ann Taylor, Yoshimasa Hosoya
IMDb Rating: 7.9/10
Rotten Tomatoes Rating: N/A
Platforms Available: Netflix
Mobile Suit Gundam: Iron-Blooded Orphans, also often known as Gundam IBO and G-Tekketsu (G), is the fourteenth new mainline entry for Sunrise's long-running Gundam franchise, and also its new replacing franchise for Gundam Reconguista in G.
Talking more about the synopsis for the series, Iron-Blooded Orphans' story focuses on the new adventures of a completely new gang of young soldiers who started their own new security company after revolting against their grownups who had abandoned them, which had terraformed to Mars.
The Space also addresses many modern real-world issues, including stuff like War, increasing slavery, recruitment of child soldiers, increasing poverty, neocolonialism, and even increasing corruption. So, this is a good choice for many anime manga fans who have been seeking to watch a TV series coming with a mixture of both Space and modern real-life situations.
1. Space Patrol Luluco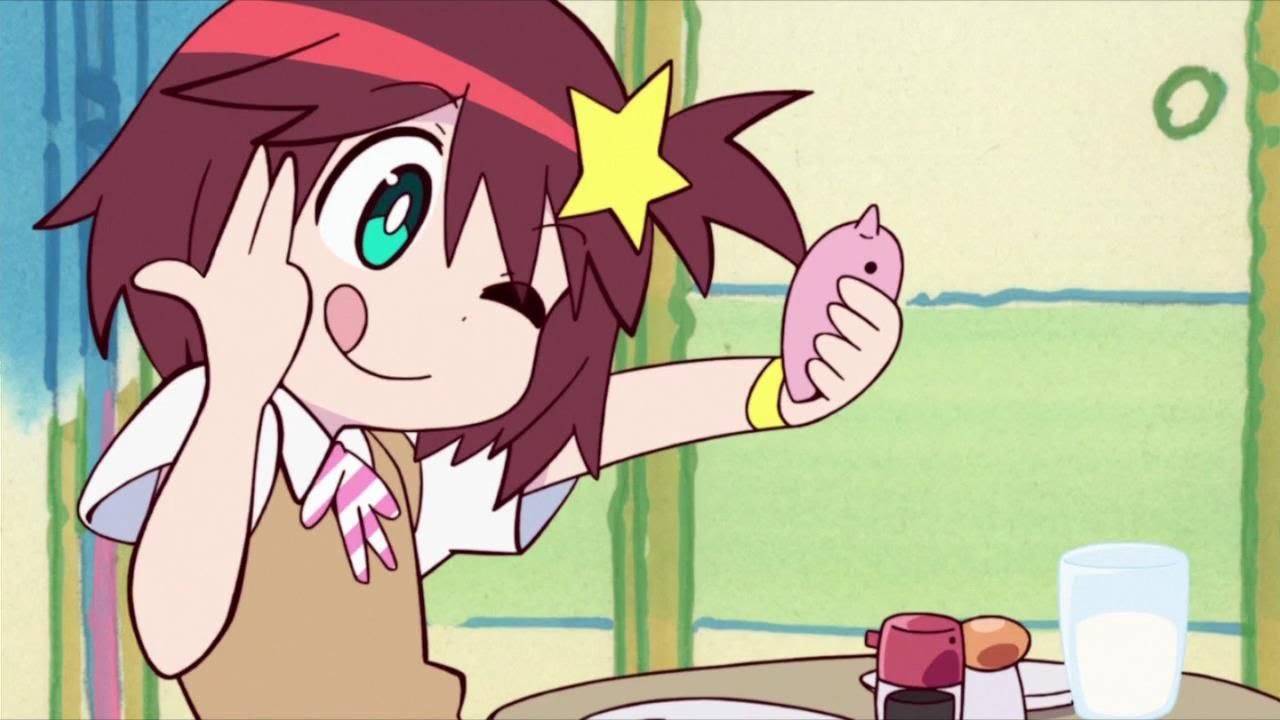 Director: Hiroyuki Imaishi, Akira Amemiya
Writer: Hiroyuki Imaishi
Cast Members: Amber Lee Connors, Brittney Karbowski, Mao Ichimichi
IMDb Rating: 7.0/10
Rotten Tomatoes Rating: N/A
Platforms Available: Crunchyroll
Hiroyuki Imaishi produces manga space anime. Space Patrol Luluco was created and produced by Studio Trigger. Unfortunately, the entire series was given its airing as part of "Ultra Super Anime Time programming," which was blocked from April 2016 to its ending, scheduled for June 2016.
Talking about the story, the series focuses on Luluco, who is just an ordinary young woman who has lived in the solar system's new frontier space colonization zone of Ogikubo.
Her dad is an active member of the zone's Space Patrol section! But even though Luluco was a resident of a magnificent city filled with alien immigrants, Luluco was living the life of a student.
But things changed for Luluco as she was compelled to take assistance from her dad's Space Patrol section as she was alleged to become a victim and get mistakenly frozen by alien contraband.
Just so that, Luluco would resurrect her father, the section commander for the Space Patrol, Over Justice recruited her as one of the members of the entire Space Patrol section.
After joining the team, Luluco's everyday life changed drastically as she was dispatched out for daily missions to safeguard Ogikubo from space criminals. On these missions, she had teamed up with her designated companion and extraterrestrial exchange student and with her familiar classmate Midori, who is quite a regular person.
Conclusion:
Here is the complete list of the best space anime series. Of course, most people would also be looking for more Japanese anime movies and TV shows. Then you can also go for a series like Outer Space Wo Nerae. This has been not listed here but is an excellent choice for you all to watch.