One of the top-grossing anime and anime characters comes from the famous series adapted from a globally known manga called Record of Ragnarok. You might have encountered this name and its character on social media in the form of Record of Ragnarok memes.
However, before beginning the article, please note that this has nothing to do with Marvel and its characters.
Talented writers Shinya Umemura and Takumi written and illustrated by the fantastic illustrating team Ajichika Record of Ragnarok called Shuumatsu no Valkyrie is originally a Japanese manga.
Ragnorak is a historical fiction manga based on the genre of fantasy, adventure, and martial arts with a fun interpretation.
Ragnorak was published by Monthly Comic Magazine, a Seinen manga magazine by Coamix, and started being published by Viz Media after being licensed in North America for English readers in 2021. It currently has 15 volumes. It was later adapted as a net animation by Netflix.
Premier Date
The energy premiered On June 17, 2021, and is continuing. The Spirit is directed by Masao Okubo and written by Kazuyuki Fudeyasu and Yuka Yamada. The animation consists of 12 episodes, and a new season is set to be premiered in 2023.
The anime made out of manga is a story where every 1000 years, God's council meeting is held, and they decide upon the destiny of Humanity.
After seven million of the existence of the human race, all the gods have decided that the human race must become extinct because they are beyond redemption.
Though the decision has been made, the Valkyrie Brunhilde, the eldest of the 13 Valkyrie sisters, asks for the last chance to be given to the human race to prove themselves. The gods agree to the proposition by holding a battle of Ragnarok.
Battle A Tournament
This battle is a duel tournament between 13 noteworthy human beings from history and the 13 most powerful gods. The human side will only win if they get seven wins, which accounts for the most wins in the matches.
For equality in terms of power in some way, Humanity's team is provided with a Valkyrie, each of which will lend their abilities to the players to be used as a weapon even if they get killed if the user dies.
More About The Series
The series has used the historical figure as Ragnarok characters with epic backstories that are both unique. In addition, some aspects have been taken from the mythos from Greek mythology, Hindu, Norse mythology, and many other cultures and mythologies who will involve themselves in this one fight.
This, however, has raised a few eyebrows, and the show has got backlash, especially in India, leading to the show's removal from Netflix India. But it is available in other places for streaming.
Most Famous Manga Shows
Apart from this, the show has been one of the most famous manga shows among anime fans, especially the ones who love seinen, the martial art and fantasy genre. It ranked 5th on Takarajimasha's Kono Manga ga Sugoi! in 2019 in the Top 20 manga series for male readers.
 In addition, it got the 12th position in the Nationwide Bookstore Employees' Recommended Comics of 2020. These are just a few acclaims among the various honors the manga has gathered since its inception.
The series also happens to have several spin-offs and upcoming anime adaptations.
Characters
The characters have been designed beautifully, making the anime even more appealing and exciting for the viewers. The way the fights have been designed and presented is incredible, as it excites and engages the viewers in the war because of heightened emotions, music, and colors.
The striking factor is that the characters have been designed how the people know them or attach specific characteristics when the names are taken, making the characters even more relatable and easy to remember.
The characters have not been completely replicated from the mythos and have been given some uniqueness that can meet the fantasy genre and expectations. And, of course, since it is an action-based fantasy, thus, it has got a lot of attention.
The characters are divided into categories- The God Team, The humanity team, who is the human hope, and the Valkyrie. Several characters have not yet been unveiled, shown, or put into action, but the characters primarily fall under these characters.
List of Main Characters
In this article, you will learn about the best characters of Record of Ragnarok among several records of Ragnarok characters.
The list includes Ragnarok's main characters, powerful, fearsome, most muscular gods, powerful techniques, and many more. Before reading this, it is understood that this list might not contain your favorite characters, or the ranking is different.
We highly respect that because everyone has their preferences and favorites.
So, without further ado, let's start with the list and the Ragnarok character's record. Also, please send in your opinions and views about your favorite characters after reading.
So let's dive deep into the list of characters that have been going around the anime fans a lot and creating a lot of buzz among anime fans.
1. Odin
Odin is one of the gods that will fight in the future match of the Record of Ragnarok. He is the leader of the Norse Pantheon and the chief God. He is Thor's father.
Odin rarely speaks, and all his communication happens through his ravens, Huggin and Munnin, who sit on his shoulders. He is a maniac in combat, making the trait of heredity that also follows in Thor.
Odin has a wisdom personality and has the ability of semi immortality and divine physiology and his aura is menacing.
2. Hermes
He comes as the ten gods among the 12 Olympus gods in the Record of Ragnarok. Hermes is the messenger of gods. He has a playful personality but rarely shows emotions, and when he expresses himself, it surprises everyone. Hermes has not revealed all the powers he has yet.
Hermes has a keen intellect and can play several violins simultaneously, making him an expert violinist. He has divine physiology. That is, he has powers greater than humans and is semi-immortal.
3. Goll
In the record of Ragnarok characters, Goll is the youngest sibling among the Valkyrie sisters. Goll is close to Heracles, so she becomes anxious about who she should cheer when Heracles is against humans. Goll has divine philosophy which means standard weapons cannot harm her.
He has the power of shared destiny and Volundr. She worries a lot and gets anxious quickly, which even becomes a lot for her sisters, and she cries whenever a member of the human clan dies.
4. Sekishusai Yagyu
The famous samurai in Record of Ragnarok fought against Kojiro and won. He is serious and hardworking and is passionate about swords. Kojiro requested him to fight against him, which he accepted, disarming Kojiro, followed by Kojiro admitting his defeat.
Yagyu cheered for Kojiro when he was fighting against Poseidon. He has an appearance from his the age in which he was at highest, which is called the golden age
5. Loki
In the Record of Ragnarok, Loki is the Norse God of Mischief. Loki can shapeshift and will be seen fighting in the future. He is an important deity in the Norse Pantheon. Loki has the divine dual-chain look. Loki is semi-immortal, has sacred physiology, ability to portal, create and manipulate matter.
Here Loki does not use cowardly tricks to accomplish what he wants to achieve and fights the most robust character without fear.
6. Ares
The Greek God of strength and the God of War. This anime character has not yet fought, but Ares went against Heracles in the manga. Even though he is the God of war he is emotionally weak and gets intimidated easily.
Ares is known for his horsemanship. He is well-versed in weaponry and combat of all kinds and has flexibility, speed, and reflexes
7. Zerofuku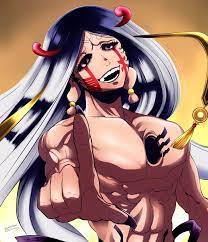 God of Misfortune and the fusion of the Seven Lucky Gods, Zerofuku is the representative of God's clan and fights against Buddha. However, he is a kind-hearted deity who gives good fortune to others and absorbs their misfortune.
Zerofuku is semi-immortal, has divine physiology, possesses the power of Biokinesis, and has good reflexes, speed, strength, and flexibility.
Zerofuku can manipulate misfortune and has the soul-splitting ability because he has absorbed almost all the trouble of Humanity. He has a parasitic organism on his head made from Hajun's remains which, after a few millennia, could renew Hajun. He also has a common destiny and Volundr.
8. Brunhilde
It's Party Time. one phrase that will remind me of Brunhilde. She is a strong female character in Record of Ragnarok who knows a lot of tricks. She is the eldest sister of Valkyrie and wants to save Humanity.
Brunhilde is the main character in the record of Ragnarok and the most robust character in the story. She is manipulative, vulgar, and ill-tempered.
Brunhilde has the power of common destiny, which allows her to bring out her full potential by entrusting her fate to others. She can turn herself into any weapon based on her partner's preference.
9. Heracles
He is a part of God's team. He is a human who turned to godhood after drinking Ambrosia. That is why he is a demi-god and a Greek hero. Heracles is a Greek Pantheon and wields his divine club.
Heracles has immense strength and skills. He, too, cannot be hurt by conventional means and is semi-immortal. He fights in the fourth round against Jack The Ripper.
Heracles is also among the few characters who are against the idea of ending Humanity. He is a person of honor and dignity and a true warrior. He also possesses immense strength, endurance, and stamina.
10. Buddha
The part of human representatives Buddha is one of the four sages. He has excellent strength, reflexes, and flexibility and can see the future. Buddha fights against Zerofuku and later against Hajun.
Buddha also has strong abilities like speed, and power, reflexes against other gods who want to destroy Humanity's hope. He is also called History's Strongest Adolescent by Brunhilde.
Read More: The 19 Best Black Anime Characters Of All Time
11. Jack The Ripper
He comes into the humanity team and is the anime anti-hero who fights against Heracles in the fourth round. He is the famous serial killer of London and is in historical infamy.
Jack is a brutal murderer and is known for it. He is a man who enjoys seeing people getting killed and getting scared.
His primary weapon is knives because he is pretty skilled with great accuracy. Jack believes in using tactics that power to win the race. Jack has immense pain tolerance and is shown showcasing Britain's accent and composure.
12. Kojiro Sasaki
He came under the human representatives and was initially called history's most significant loser, but he became the strongest swordsman. Kojiro Sasaki has a unique relationship with sword art and can predict attacks. He can immediately replicate someone's sword style and use them on the opponent.
Kojiro Sasaki fights against Poseidon in the third round. His physical ability includes strength, Tsubame Gaeshi, speed, reflexes, image training, Manju Muso, and Senju Muso.
13. Adam
He is one of the human representatives and is the father of Humanity. Adam was the first human being in human history. Adam possesses unique attack patterns. He can replicate any power of the gods and use it to his advantage against the opponent.
Adam fought against Zeus. He is beautiful because he was the first creation of God. protect his family
14. Raiden Tameemon
He comes under the human representative known as Peerless Rikishi, a sumo wrestler.
Raiden Tameemon fought against Shiva. He is one of the strongest characters and has the strongest muscles in the history of humanity.
According to Goll, Raiden Tameemon is the incarnation of desire. He has been shown as a lustful and perverted man around beautiful women but is a person of strength and flexibility.
15. Lu Bu
He is another human being from the humanity team human. He was a renowned warlord during China's 3 Kingdome era and was called the Flying General—the Strongest in the Three Kingdoms.
Lu is the first to fight, and his opponent is Thor god. His most powerful move is sky eater. Lu Bu's sky eater move can split the clouds in half. Lu Bu was the one who resisted Thor's hammer.
16. Poseidon
He is one of the members of gods team and fought against Kojiro Sasaki.
Poseidon is the most influential record of Ragnarok characters. He is the Greek God of the sea and is considered the most fearsome God in the Greek Pantheon.
He is called fearsome because of his superior attitude. Poseidon can perform destructive attacks by using his trident attack and water attacks.
17. Hades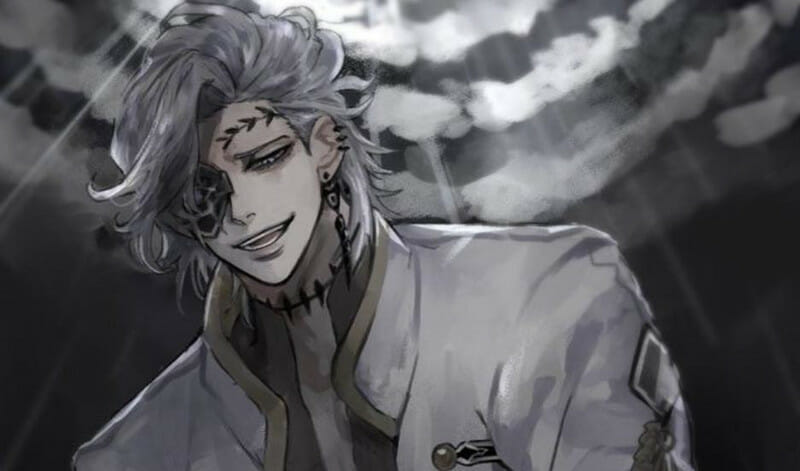 Greek God of the underworld represents the gods in the seventh round in the record of Ragnarok. Hades also has excellent strength, speed, reflexes, and stamina. He is an intellectual regarding martial art.
God can give out incessant blows in just a blink of an eye. He is considered one of the most reliable gods in Heaven
18. Hajun
The Demon Lord of the Sixth Heaven. Hajun has demonic strength, speed, and reflexes. He possesses the ability of Biokinesis and can manipulate his entire body. Hajun has only utilized his Heaven Piercing Demon Drill.
He has a black soul, which represents his darker side. Hajun, in the record of Ragnarok, destroyed half of Helheim and almost defeated Buddha. He is so strong that he can beat a stone with shock waves.
19. Qin Shi Huang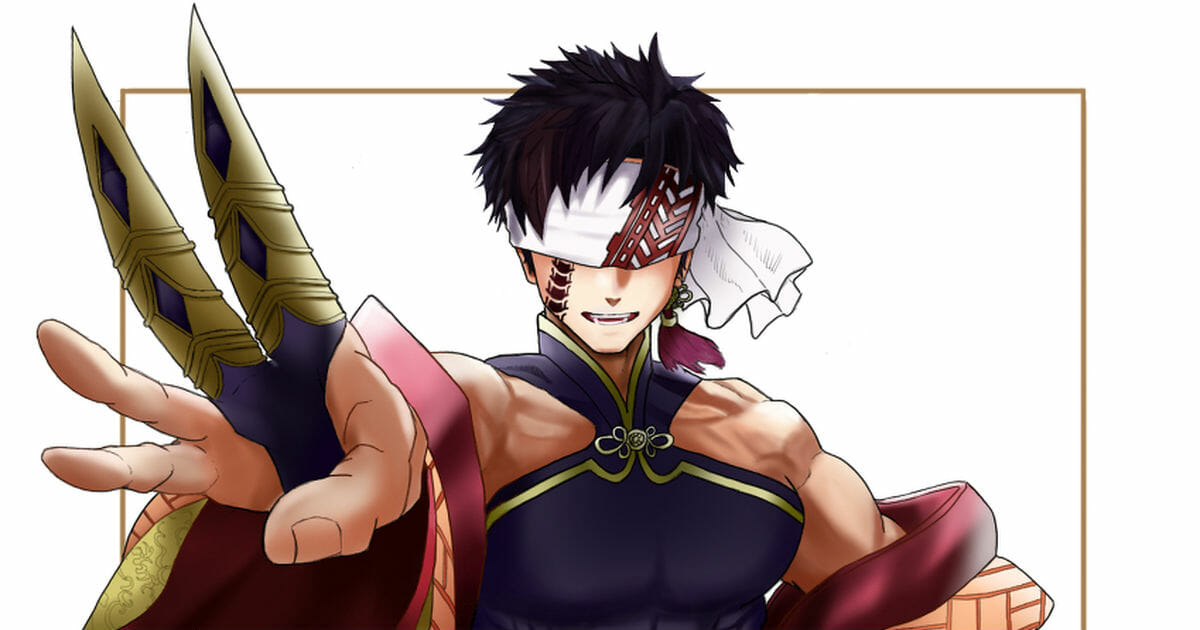 Qin Shi Huang is in a group of human representatives. He has brute strength and goes against Hades in the seventh round. He is the founder of the Qin Dynasty.
Qin Shi Huang is a trained martial arts expert known for his swordsmanship. Qin Shi Huang can see within the bodies of living beings and has excellent strength, flexibility, and reflexes.
20. Simo Hayha
This particular character is the one that can create confusion for fans as he has not been included in the animated series yet. He is called white death.
All who know him are eager to see how white death performs in the battle by using his snipper skills and the visual training that he has taken to become a graphic expert.
Some More Characters
Shiva
The name was taken after the Hindu god,  Shiva is the God of destruction and has caused large-scale destruction because he has destructive power as the leader of the Hindu Pantheon. He owns Four arms which help him attack and defend simultaneously, and a third eye. He participates in the fifth match.
Shiva is a proud and powerful god. He has godly strength, attack speed and reflexes, durability, and thermal resistance.
Shiva is a skilled dancer, and through his dance, like Tandav, Shiva can generate powerful heat and flames and has a limitless lifespan. He cannot be injured easily and can be attacked through the fusion of Valkyrie and Hero through Volundr.
Thor
He is in the team of gods. He is the most muscular Nordic God and warrior and is called the God of Thunder. Thor fights against Lu Bu. He possesses the power of electro-kinesis and is seen with a humongous hammer.
Thor's hammer was the weapon that attacked his opponent. He can even teleport and has an aura like his father, Odin. Thor is a strong character portrayed with his giant hammer, which is not a big deal for him.
Zeus
Zeus is one of the members of the God's team. He is The Godfather of the Cosmos and is one of the strongest characters and the leader of the Greek Pantheon. He fights in the second round against Adam. Zeus is the chairman of gods council too.
Zeus is a surprise package because he looks old and weak but in reality, Zeus is a very powerful character who can control his muscles, has stamina and durability, and has divine blood called the Ambrosia which Heracles drank. He also killed his father Kronos.
Other Characters
The series has several characters apart from the characters mentioned above. Other gods include Bishamonten, Aphrodite, Susanoo no Mukato, Anubis, and Apollo. Other humans include Souji Okita, Nikola Tesla, Grigori Rasputin. The Valkyrie contains Rangriz,
Hirst and others who you will come to know in the anime and manga. We have mentioned the best characters according to us but your recommendations and suggestions are always welcomed so that we can keep a note of other gods and feelings that we have missed or should include.
Ragnarok's Main Characters
Ragnarok's main characters are somewhat difficult to choose from because each one of them has unique abilities, power, aura, and charisma and cannot be described in fewer words.
Some show their true power in battle, and some are predictable based on their personality. In terms of God, some are the dear God who is kind-hearted and does not want to destroy Humanity; some cannot take Humanity anymore.
Record of Ragnarok characters, as you can see from the article, inspired by mythologies that have been read and heard, making the viewers even more excited to see the different versions and the unique presence on screen.
Record of Ragnarok Characters
The article contains very few names, but several characters have been adapted from mythologies, wars of importance, or who exhibit specific power. This feature makes the record of Ragnarok characters more relatable too.
People who want to know a team with a losing streak and whether the humanity team will be able to save the human world and clan or not or will lose this last chance have to see the show for themselves because if I reveal it here, then it will become a spoiler for you.