The Office is an American sitcom that used to air on NBC from 2005 to 2013. Initially, it did not receive much popularity, but slowly with more seasons to its credit, the show became an instant hit worldwide. Till now, the mockumentary is loved by fans everywhere. The show portrays the daily lives of office employees working for Dunder Mifflin Paper company in the Scranton, Pennsylvania branch. Here we have combined the list of best the office episodes!
The show has popular actors, namely Steve Carell essaying the role of Michael Scott, Rainn Wilson essaying the role of Dwight Schrute, Jenna Fischer essaying the role of Pam Beesly, John Krasinski essaying the role of Jim Halpert, Mindy Kaling essaying the role of Kelly Kapoor, Craig Robinson essaying the role of Darryl Philbin, Leslie David Baker essaying the role of Stanley Hudson, Ed Helms essaying the role of Andy Bernard.
Amy Ryan essaying the role of Holly Flax, Rashida Jones essaying the role of Karen Filippelli, B.J. Novak essaying the role of Ryan Howard, James Spader essaying the role of Robert California, Angela Kinsey essaying the role of Angela Martin, Phyllis Smith essaying the role of Phyllis Vance.
Kate Flannery essaying the role of Meredith Palmer, Oscar Nuñez essaying the role of Oscar Martinez, Paul Lieberstein essaying the role of Toby Flenderson, Andy Buckley essaying the role of David Wallace, Will Ferrell essaying the role of Deangelo Vickers, and many others.
So now we have a list of the forty best episodes of The Office that will surely make you watch the series if you haven't, or you will be taken down a happy memory lane if you already have!
40. The Inner Circle
In the episode, we see the new office manager, Deangelo Vickers deciding to choose some of his favorite employees to be a part of his inner circle. This act does not sit well with the female employees of the office, and they proclaim Vickers to be a sheer sexist.
But to prove he does not own any hard feelings for the opposite gender, Vickers appoints a new woman employee in the circle named Jordan Garfield, only to make other females realize that she does not even own the right qualifications for the position.
Towards the end, we see the entire office competing in a basketball game in the warehouse, where Jim challenges Vickers to take the real dunk. When the latter tries his attempt to do so, he gets badly injured and gets admitted to the hospital, leaving Dunder Mifflin's paper company with no manager for a while.
39. The Search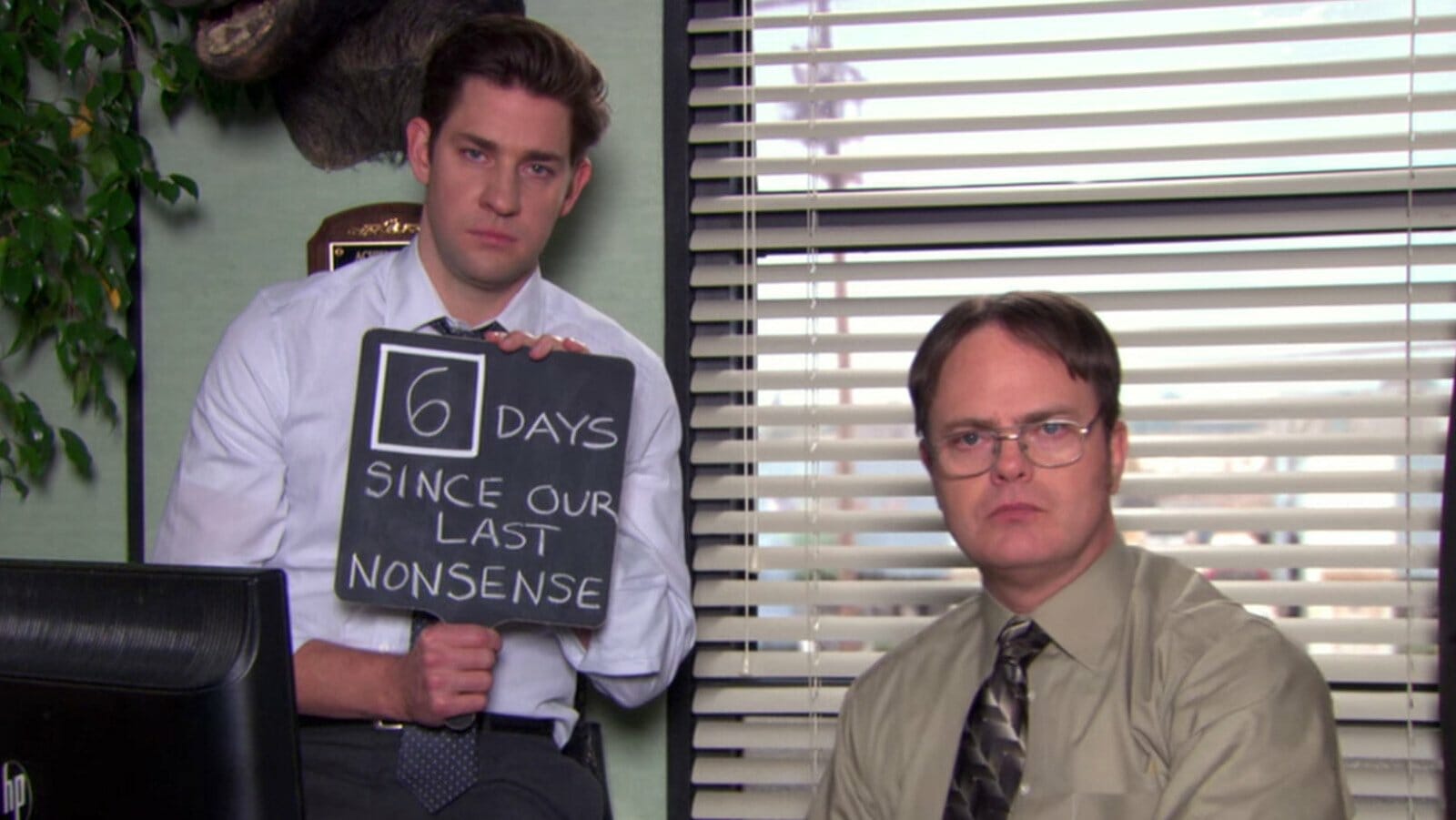 In the particular telecast, we get to see Michael being left by Jim at the gas station to hurridly attend to ill CeCe, who had been locked inside the car. Then, Michael roams around in Scranton, as he finds no way to contact his office, making Holly, Dwight, and Erin look for him everywhere.
Towards the end, we see Pam organize a caption contest in the office, making Gabe set strict rules about it that nobody cares to follow and instead share and laugh out at each other's quips.
38. The Convention
Season 3 episode second shows Michael Scott and Dwight from the Scranton branch of Dunder Mifflin heading for the yearly office supply convention in Philadelphia, where Jim and Josh from the Stamford branch and Jan Levinson from the corporate head office are also present.
Furious at Jim for leaving the Scranton branch and Josh for acting superior, Michael leaves no chance to outdo them. Meanwhile, Kelly sets up a double date for Pam, which eventually fails to succeed.
Later that night, Michael throws a party where Jim clarifies his intention to leave the Scranton branch was not his but instead Pam, who rejected him twice. This ultimately leaves the two to mend their friendship for good.
37. Training Day
Michael Scott is set to leave the office, with his replacement Deangelo Vickers all set to join the position. When the new boss arrives the next day, everyone tries to make a good first impression on him, except Dwight, who is distressed as Michael does not recommend his name for the position.
Throughout the episode, we get to witness the attempts by different staff members to impress the new boss and Vickers trying his best to get trained by Michael and do his duty perfectly.
36. Frame Toby
The ninth episode of the fifth season shows Michael being really troubled when he learns that Toby has returned as the office's HR representative. He tries to get him removed by talking to David, but his request gets turned down. He then pretends to befriend Toby but finds it impossible to do so. Michael then uses Pam as the bait to set up Toby for sexual harassment, but this, too, fails to succeed.
He then, along with Dwight, plans to trap Toby in a false drug case and get him fired. But eventually, Toby does not get arrested, leading Michael to feel guilty about his act.
Meanwhile, Pam finds the microwave in a complete mess and tells everyone that it should be cleaned. On the other hand, Jim purchases his parent's house without telling Pam about it.
Related: The 20 Best Shows Like The Office to Watch Right Now
35. Broke
The episode begins with Michael attempting to hide the truth about his company going bankrupt soon and is broke when a prospective offer is made to him by his previous office.
With the meeting of David, Dwight, Jim, and Charles, it comes out that the only way to make up for the losses incurred by Dunder Mifflin is to buy the Michael Scott Paper Company. With thorough negotiations with Michael to buy his company, David ultimately gives in to his demand to hire him along with Pam and Ryan back in the office. All in all, the episode did test Michael's courage to keep up with the entire situation without having him any losses.
34. Weight Loss
The opening two episodes of the fifth season are about the company-wide weight loss contest in which all the members take part. Meanwhile, we also happen to see Jim and Pam being temporarily apart due to the latter's art school in New York.
The equation between Holly and Michael also faces a hurdle when the former accepts a date with another man. Dwight and Angela continue to hide their relationship despite the fact Andy and Angela are set to marry soon. Well, this episode gives a clear picture of what relationships can be about and how not every time it's a fairy tale.
33. Initiation
Dwight takes Ryan to his beet farm to teach and initiate him, who otherwise thought that it would be a sales call. Meanwhile, Pam is instructed by Jan to keep track of Michael's productivity for the entire day. But he instead spent time leisurely doing nothing substantial as supposed by Pam.
Towards the end, we witness that Pam and Jim happen to reconnect on the phone coincidentally but have only a short conversation, to their disappointment.
32. Phyllis' Wedding
Season 3, episode fifteenth, is about Phyllis' wedding, as the name suggests. The bride gives Michael the duty of pushing her father's wheelchair down the aisle while her entry, and this makes him excited about the feeling of the bride's father. But hilariously, her father takes a few steps at the end and ruins Michael's short-lived dream.
But he continues to re-capture the limelight, only to be thrown out finally by Phyllis' husband, Bob. On the other hand, Pam feels upset due to various similarities the wedding has with her canceled wedding. But to make up for her, her ex-fiance Roy plays the song, and she happily dances with her, leaving Jim to be satisfied with Karen.
In the end, we see Phyllis' and Bob heading out of the reception hall, where Michael apologizes to her, and the couple heads for their honeymoon.
31. Heavy Competition
This one was quite hilarious. Michael and Dwight secretly meet in the parking lot, for the latter shares Dunder Mifflin's information with him so that his company could have more clients. But when Dwight realizes that Charles gives him more respect than Michael does, a rivalry ensues between the two, and Michael begins to steal Dwight's client.
On the other hand, Dwight sneaks into Michael's office and steals everything from his desk. Thus, ensues a hilarious encounter between Michael and Dwight with the client and how both try their best to get the deal. Meanwhile, Andy still processes his breakup with his ex-fiance Angela and warns Jim that he could end up like him as Pam is controlling and harsh.
30. The Surplus
The episode sees office members split into fractions when Michael offers suggestions on how to spend the surplus for the year. While Oscar and Jim want the copier to be replaced, Pam and others want the new chairs. Both groups try their best to win over Michael to get their demands fulfilled.
But on hearing the third option that made him get a bonus if the surplus was not used, Michael decides not to buy anything and instead get his fortune. Michael thinks that the staff would not be able to make a common decision and thus, he would win his bonus.
But all the staff members eventually decided to replace the chairs, to their utter dismay of Michael. Meanwhile, Andy and Angela visit Dwight Schrute's Farm to discuss their wedding there.
29. The Seminar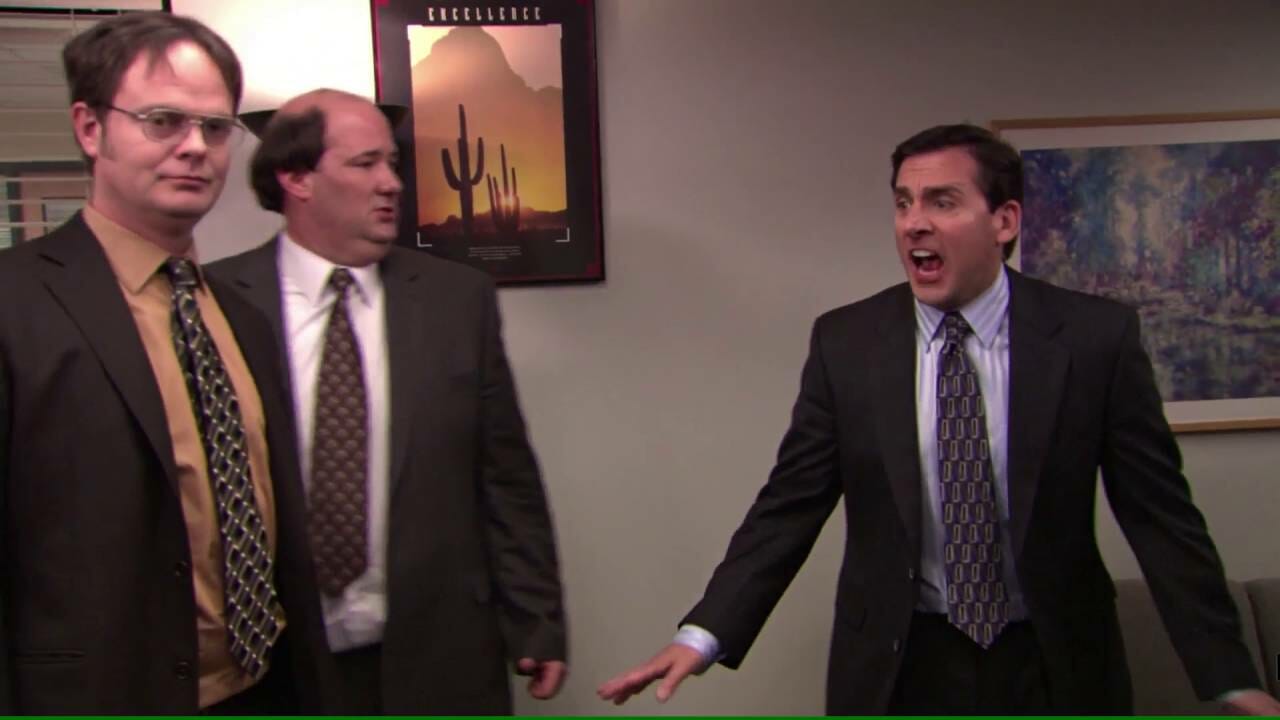 The show sees the entry of David Brent, who bumps into Michael Scott and asks to let him know if any openings are made available in Dunder Mifflin. Meanwhile, Andy organizes a seminar in the office to improvise his sales in the office. It goes awfully bad when members pull out at the last moment, and their replacements do not deliver good speeches. But Andy manages to sell three packages on the advice that Michael makes, and his day is saved.
Meanwhile, Pam and Oscar help Erin win over Gabe in Scrabble, but she loses eventually and is made to watch a scary movie that Gabe decides.
28. Michael's Birthday
Season 2, episode nineteenth, shows Michael all excited for his birthday and makes the rest of the employees to be equally joyous about the occasion. But, except Dwight, no one gave it much consideration as they were worried for Kevin, who awaited his test results from skin cancer screening.
To cheer Kevin up, Michael takes the entire office ice skating. Meanwhile, Kevin's results also come out to be negative, and everyone passes gifts to both Kevin and Michael in joy.
27. Work Bus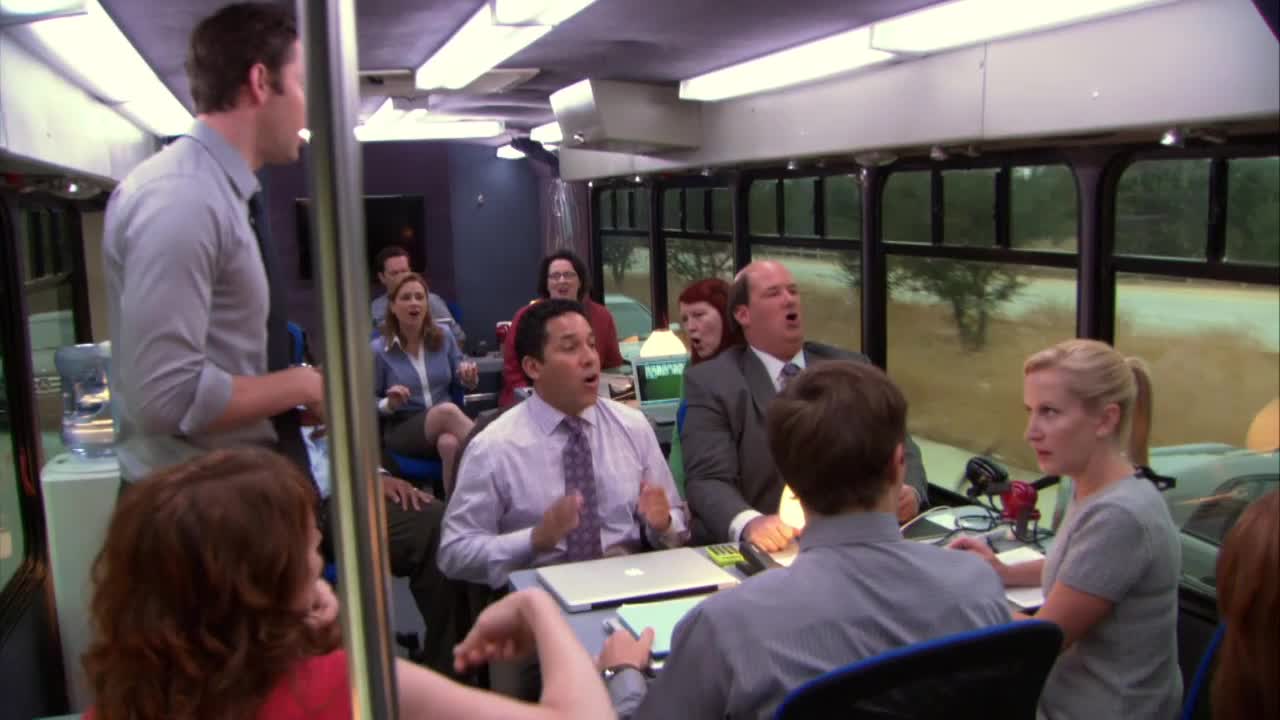 In the episode, Jim convinces Dwight that the building is not at all safe, making Dwight set up the office on a rented bus. Jim planned all this to make Dwight repair the building's faulty wires and give them a week off. But to his utter dismay, Dwight shifts the working base to a much smaller bus.
But we see the entire office finally taking a sigh of relief when Switch comes to know about the prank that Jim played, and everyone enjoys the pie.
Meanwhile, Nellie Bertram tries her best to convince Andy to help her with adoption, to which the latter initially refuses but later accepts happily.
26. Night Out
We see Michael and Dwight head to New York to party with Ryan. But they soon realize that he has been acting all strange due to the consumption of drugs. On the other hand, the employees in the office are forced to work on Saturday, to which Jim suggests that they can instead work overtime on Friday not to have to come the next day.
Everyone agrees to his decision, only to be stuck inside the office that night and blame him for all the mess.
25. Café Disco
Season 5, episode twenty-seventh, shows Michael setting up a Cafe Disco at his Michael Scott Paper Company office as he sees the employees overworked under the management of vice president Charles.
Initially, only Phyllis gives in to coming to the place and even invites her husband, Bob Vance, to join her. But dancing too hard takes a toll on her back. Dwight offers her help, and the two bond well. Meanwhile, others also begin to join, and ultimately, Cafe Disco gets filled with employees as well as non-employees.
Meanwhile, Jim and Pam decide to elope to avoid the expense of a wedding but have a change of mind when they enjoy a lot at Cafe Disco.
24. Murder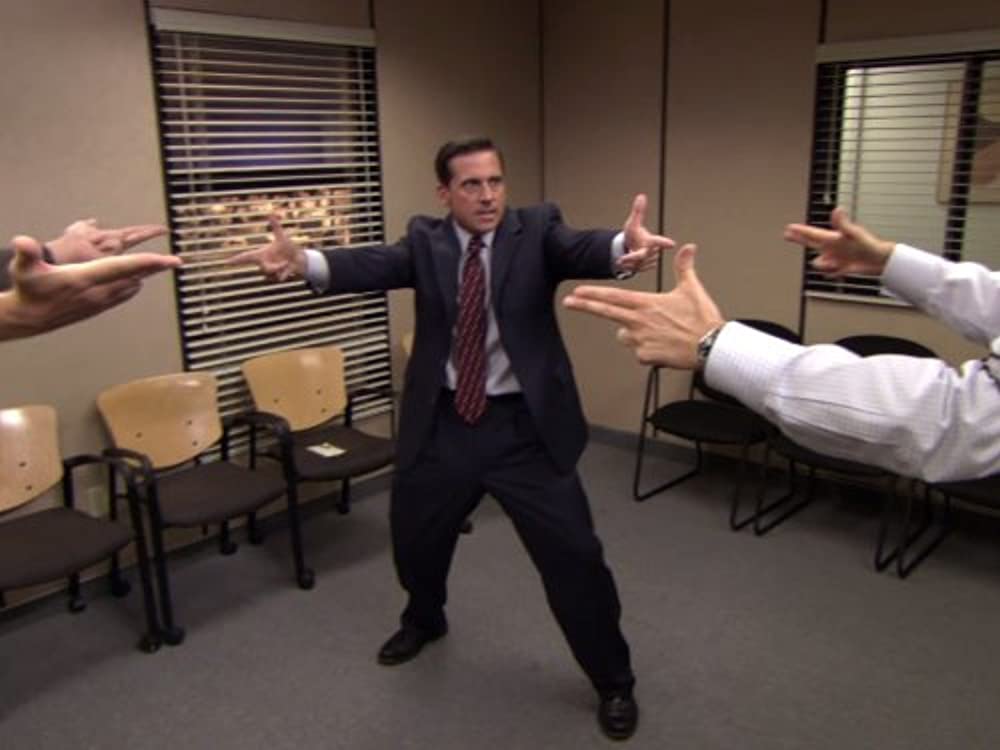 With rumors spreading about the Dunder Mifflin facing financial issues, Michael tries to take away employees' tension by making them play a murder mystery game named Belles, Bourbon, and Bullets. Making good use of the opportunity, Andy asks Erin out for a date but ends up getting confused about whether she agreed to the character's date or in reality.
Meanwhile, everyone realizes that the reality is harsh, and everyone can end up losing their jobs. But Michael continues to distract and calm them and resumes the murder mystery game with Dwight.
Jim realizes that Michael did all this to calm the staff, and he joins them along with others through the night. The episode shows that friends do stick around when things do not go well and touch us!
23. Moroccan Christmas
We know Christmas episodes have been the most epic ones of all the episodes of the office. In this episode, we see a similar office Christmas party being organized by Phyllis in a Moroccan-them as she is the new head of the Party Planning Committee. This does not go well with former head Angela, and she becomes furious.
But the party turns serious when drunk Meredith happens to set her hair on fire accidentally. But Michael tries to resolve the issue by taking Meredith to a rehab center, but his attempt fails. Meanwhile, Dwight earns huge profits by selling a doll named Princess Unicorn for the Christmas season.
Towards the end, we see Angela and Dwight's secret relationship being exposed by Phyllis to the entire office.
22. The Injury
In the episode, Michael burns his foot on George Foreman Grill but still insists on coming to the office. But no one seemed to help Michael, except Dwight, who strangely behaved super nice with everyone that day, particularly Pam.
But soon, due to the car crash, Dwight is taken to the hospital by Michael and Jim, only to get mocked about the situation as Michael decides to get himself treated instead of his burnt foot.
21. Christmas Party
Season 2, episode tenth shows the office throwing a Christmas party and playing Secret Santa. Jim gets the name Pam and decides to gift her a teapot with a letter from him for her. Meanwhile, Michael buys an expensive iPod to give to Ryan as an appreciation gift. But when he is disappointed with the gift he receives from Phyllis, he insists on turning the game to Yankee Swap.
This makes the iPod land with Pam while the gift Jim had planned for her goes to Dwight. With utter chaos, Jim gets dejected with the entire idea of the present exchange, and the party ends with some booze and fun.
20. Niagara
Season 6 episodes fourth and fifth mark the most iconic double episodes highlighting one of the important aspects of the show's storyline- Jim and Pam finally get married! And what makes the episode even more interesting is the not-so-perfect wedding of our beloved couple because, in reality, too, there are hiccups on a special day.
From Pam's veil ripping off to Jim accidentally disclosing to his grandmother about Pam's pregnancy, who, of course, is a conservative! We see the couple finally getting married against all the odds along the way because, in the end, it is the only thing that matters. Have to admit, this one will make you shed tears, so be prepared with tissue boxes!
19. Goodbye, Toby
This one makes for a perfect ending to season 4 by making various aspects possible for subsequent seasons. Toby spends his last day at the Dunder Mifflin as he is to shift to Costa Rica. Michael immediately gets drawn to Holly Flax, the new Human Resources Representative, as she makes her first appearance in the show.
Meanwhile, as Jim plans to propose to Pam for marriage, his plan goes flat when Andy takes his chance to propose to Angela, and Pam gets hurt that Jim did not propose to her. On the other hand, Ryan gets fired from his position and is sent to jail for misleading the clients.
18. Gay Witch Hunt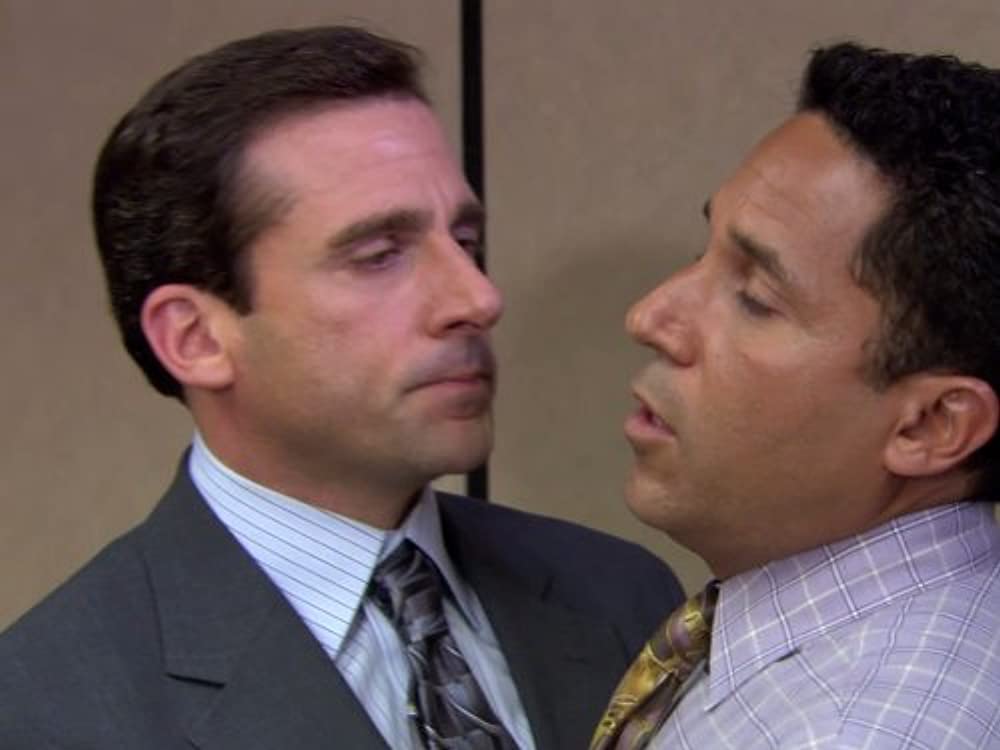 The first season 3 episode is an epic one as it does not fail to stick to the cringe tone of the show. But what is noteworthy is the fact that the creators did not shy away from making the main character (Michael) a total idiot in this one. While making an offensive remark about Oscar owing to his sexuality, we get to know how homophobic Michael can get.
Realizing he made a mistake, he tries to apologize to Oscar but, in turn, puts him in front of everyone. And when things go chaotic, and Oscar threatens to quit, Michael goes all out and kisses him on the lips, along with offering him incentives to say in the firm and not fire Dunder Mifflin.
On the other hand, things become complicated between Jim and Pam. Pam decides to call it quits with Roy and calls off their wedding while Jim tries his best to settle in Dunder Mifflin paper company's new branch in Stamford.
17. Michael's Last Dundies
As a ritual, the award ceremony celebrated each year named Dundies has been created by Michael to motivate the employees. And this year, he declared that his co-host would be Deangelo Vickers. The episode hilariously covers all the possible attempts by the office members to make Vickers prepare for the function, but everything goes in vain.
And Michael tries his best to put the show together, but everything comes as a disappointment. Dwight is furious with Michael as the latter did not suggest his name for his replacement; Erin humiliates Gabe in her speech and marks, Pam as her inspiration. Lastly, Vickers becomes unable to hold on in the ceremony.
But as we know, friends do cheer up one another, and so do office mates with Michael, who's it would be the last Dundies.
16. Company Picnic
Season 5, Episode 28, shows the office members out on a Dunder Mifflin company picnic where the mates get involved in a competitive volleyball match. On the other hand, Michael tries his best to win back his former girlfriend, Holly. Michael and Holly then get the opportunity to work together on the presentation about the Dunder Mifflin paper company's history by David.
But their skit turns out to be awful, with many unamused, including David. Meanwhile, Jim and Pam get to know that they are expecting some good news on the way!
15. Livin' The Dream
Season 9, episode twenty-one, makes one of the most interesting watches in the final season of the show. And we have to say that the star of the episode has to be Dwight Schrute. Well, you might be wondering why it is, so let us clarify that our hero did it finally- yes, he finally becomes the manager and lives his dream indeed!
David Wallace is all set to fire Andy. Still, the latter himself resigns from the position to pursue his passion for acting, making Davide relieved and considering Dwight to be his replacement. But later, Andy rejoins the Dunder Mifflin job only to get finally fired so that he can have a sure shot at stardom.
14. The Job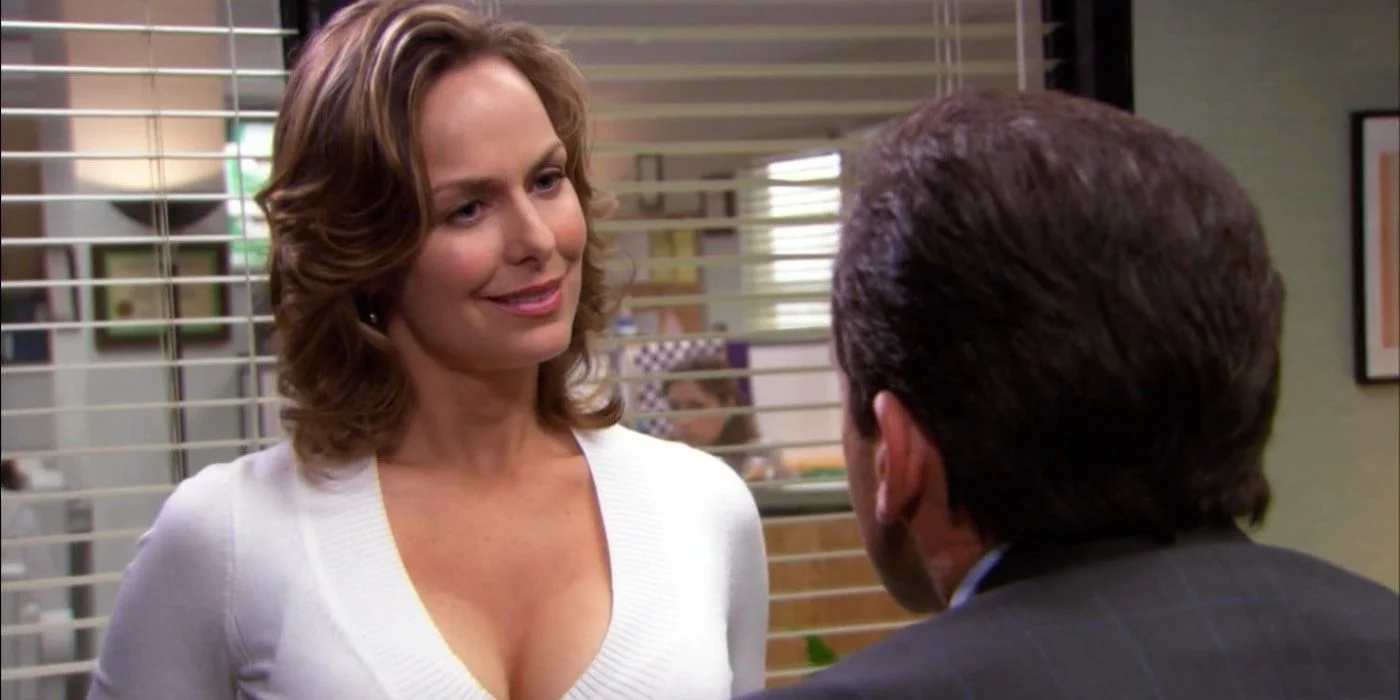 The third season finale sees an overconfident Michael selling his condo and assigning Dwight his successor as a regional manager. Meanwhile, we see Jim Halpert being stuck in a position where he begins to compare Pam and Karen upon being asked by Kevin. Jan tries to win Michael back and arrives at the office to do so.
But soon Michael realizes the interview at the corporate in New York being taken by CFO David Wallace would make Jan lose her job. Ultimately the job is given to Ryan, who then accepts it and breaks up with Kelly Kapoor. We also get to see some on-and-off connections between Pam and Jim as the two try to figure out what is between them.
13. The Client
In season 2, episode seven, titled The Client, we see Michael and Jan out for the meeting with Christian, a potential client that could turn out to be beneficial for the company. During the meeting, we see Michael calling Pam to read out a joke from his desk, where she instead finds a screenplay written by Michael and titled Threat Level: Midnight.
The night goes well as the members decide on an impromptu dinner date and discuss their embarrassing first dates. The next day Jan accuses Michael of making her forcibly drink to get romantic with her, but the latter refuses to accept the accusations. Meanwhile, Jim and Pam share an uncomfortable moment when their date plans get canceled due to the office's dinner.
12. Booze Cruise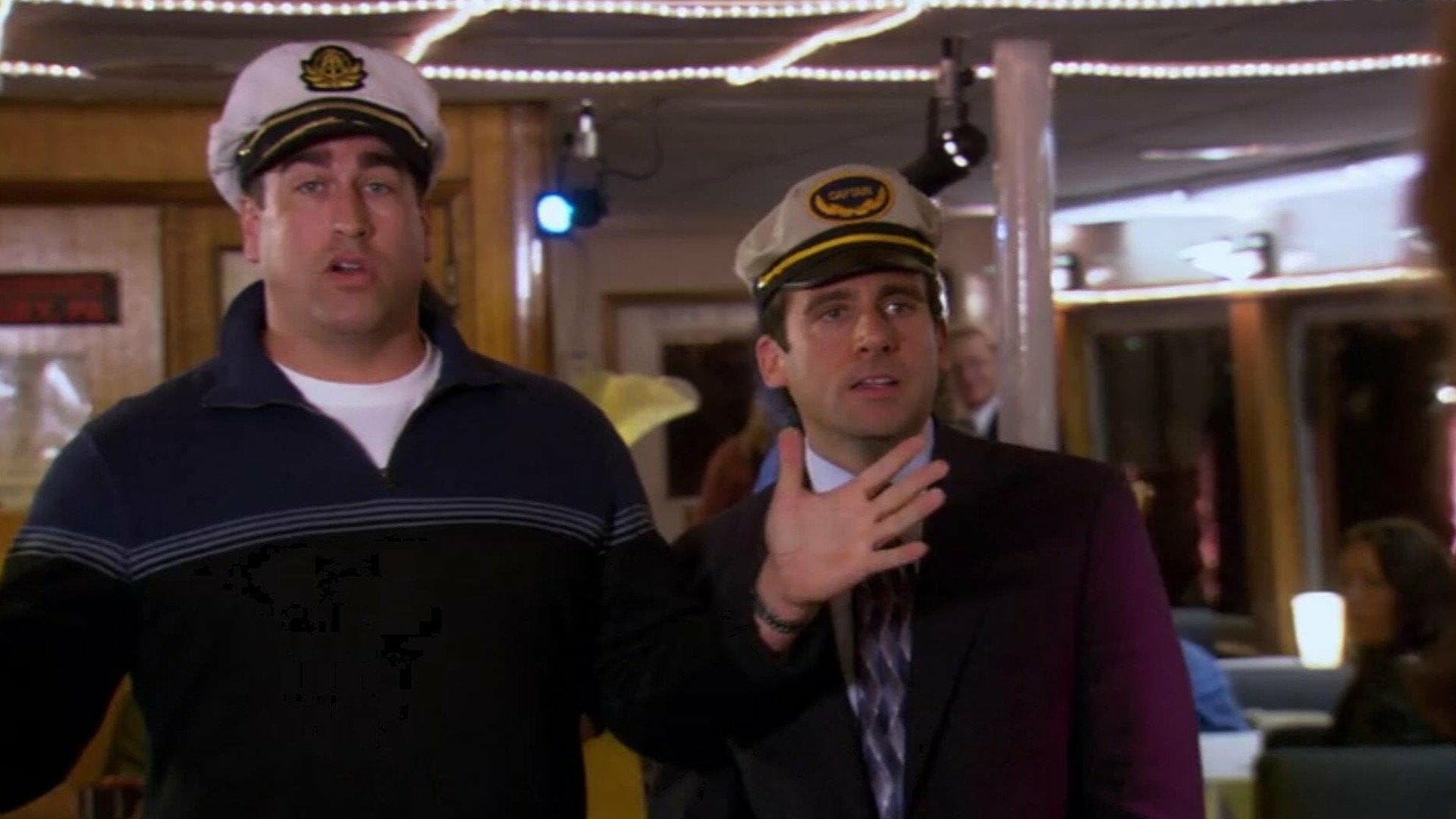 We see Michael taking the entire office on a booze cruise not only to enjoy but also to give them some valuable lectures. But the captain of the ship had other plans and prevented Michael from doing so.
Meanwhile, when Roy announces their wedding date with Pam on the cruise, Jim gets dejected and consequently breaks up with his girlfriend, Katy. He then admits to feeling for Pam in front of Michael, who pacifies him and tells him not to give up on her.
11. Garage Sale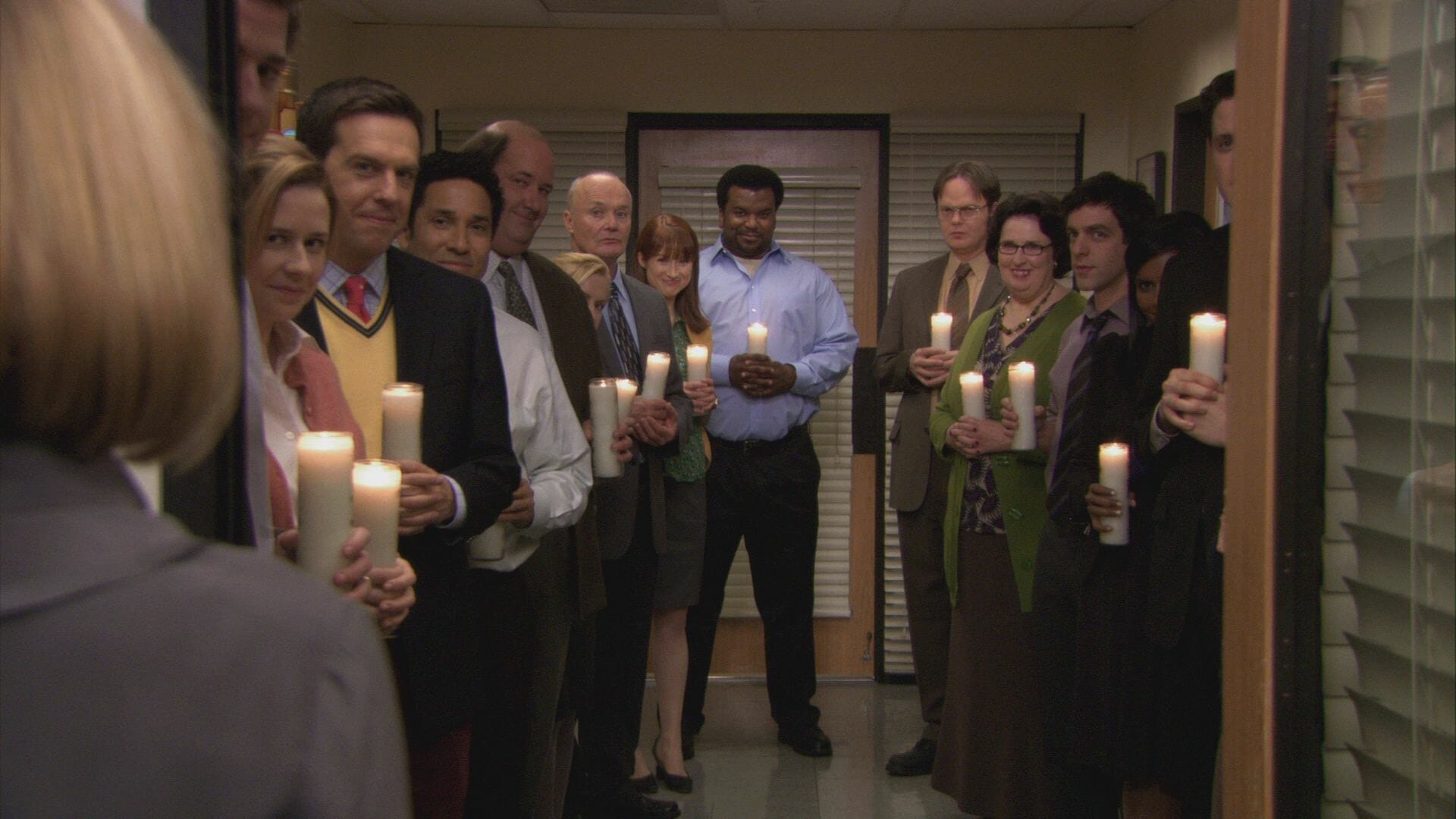 Season 7, episode nineteen, shows Michael and Holly Flax getting engaged and thereby deciding to leave. The funny part that gets one is the scene where Michael cries by watching himself propose to his fiance.
We get to watch a side of Michael, the one who is less hesitant and considers the needs of others. And does not even fear leaving his friends for Holly and relocating to another place. This, indeed, is a new change in him that we get to witness, making the episode worth watching!
10. Fun Run
Season 4 Episode 1 sees an epic opening when Michael hits Meredith with his car and Jim and Karen break up, and the former's closeness with Pam takes momentum. In the hospital, we see Michael forcing a hug on Meridth, but the latter refuses to forgive him. Meanwhile, Dwight happens to kill their cat Angela which makes the latter furious.
To get rid of the guilt of hurting Meredith, Michael organizes a charity run to raise awareness about rabies. The fun run has its comic moments, and the episode concludes with Michael being admitted to the hospital due to dehydration and Meredith finally forgiving him by acknowledging his efforts.
9. The Dundies
This season 2, episode 1, is a great shift from not- so- the great first season of the show in terms of style and portrayal theme. Although the episode carries cringy moments, they are fewer than in the previous season, making it more fun to watch overall.
We see Michael Scott eagerly awaiting his award show, the Dundies, to be held in the Chili's restaurant. From Dwight's failed attempts to investigate the maker of Michael's graffiti in the lady's washroom to Pam kissing Jim on the lips in a drunken state, the episode is filled with small moments that are interesting to watch.
8. Scott's Tots
This one rightly is described as a classic Office episode. We see Michael realizing his inability to keep up with the promise I made a decade ago to poor kids that he would pay their college tuition fee if they graduated from high school. Along with Erin, he goes to the school of children to break the news to them, and they get upset.
Meanwhile, in the office, on Andy's advice, Jim organizes the employee of the month to boost the morale of the staff. But Dwight plans to get Jim fired from his job and eventually fails, and he instead forms an alliance with Ryan to get the job done.
7. Goodbye, Michael
Season 7, episode twenty-two, is a sweet and funny episode added with touching moments while everyone bids Michael Scott goodbye. Each of the staff members shares their own experience with Michael on his last day, which is heart-melting.
We see Michael breaking down at the thought that he will have to leave his employees now and leave to start a new life with Holly Flax. But Michael finally leaves rather happy and hopeful, as was stated by Pam in the interview.
6. Finale
The season finale made for a perfect ending to an equally amazing show, with each character doing the best in their respective lives. Moving ahead in time, we see Kevin being fired by Dwight, Toby relocating to New York, Darryl keeping up with Athlead, Oscar running for office, and Angela and Dwight all set to get hitched! The members unite, and a bachelorette party is held for the about to marry the couple.
Well, all the old times are reminisced by the members that surely make our hearts heavy. Be it Jim and Pam heading to Austin, two eccentric personalities getting married, and even Michael Scott getting what he desired for a real family. All in all, it was a feel-good farewell to our beloved characters.
5. Office Olympics
Pam and Jim happen to organize the office Olympics for the office mates when Dwight and Michael happen to be out for work to sign off a deal. And since the idea stems from the minds of bored staff members, you can guess the extent of its outcome!
We even witness our Michael Scott cry out when the staff honors him with a medal during the closing ceremony of the games, which shows his emotional side towards the end of the episode, which in itself is a rare occurrence in the show.
4. Beach Games
Season 3, Episode 22, showed the entire office headed out for a beach day and having fun. While Michael Scott is on the hunt for the right candidate, the main highlight of the entire episode has to be Pam and her speech.
Throughout her journey, Pam has come to realize how strong a person she is and that it is time that she thinks about herself first. And lets go of things related to her career or personal life.
3. Dinner Party
Season 4, episode nine, titled Dinner Party, is cringe-worthy, but overall an entertaining watch and is the funniest one. We see Michael inviting for an all-couples dinner with Jim, Pam, Angela, and Andy, making Dwight utterly jealous. It is funny in its way that it makes it to our list.
2. Michael Scott Paper Company
This one was an unexpected yet fresh inclusion to the fifth season. We see Michael Scott leave Dunder-Mifflin to set up his own paper company. All the fun that we see happening in the episode is among the few long-lasting stories of the show that shows Michael Scott's paper company having Michael, Pam, and Ryan all geared up for the challenges ahead.
The episode was a relatable one as Michael Scott's paper company was the outcome when Michael Scott was not happy with his job. And that is exactly what we would do if we weren't treated right in our jobs.
1. Casino Night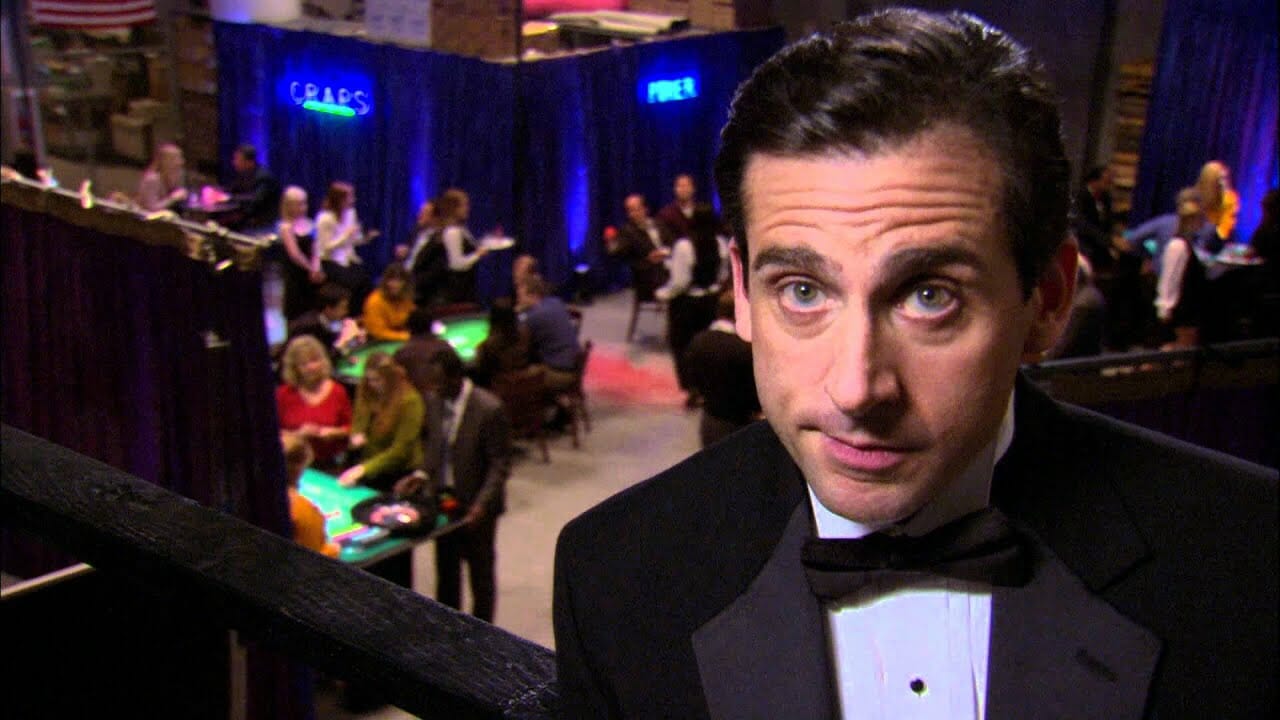 Well, this one has to be among the best episodes of The Office, well, precisely the top one! It is undoubtedly the most iconic and most loved episode in all the seasons of the show. This one has it all that a season's finale is comprised of- from comedy scenes to emotional ones. This one stays for a very long time in the memory. With all the chaos that ensues in the episode, a little light of hope is emitted towards the end, making us sigh in relief.
Michael is alone and clueless, Pam is stuck and shares a kiss with Jam, to the utter dismay of Michael, Jan and Carol arrive at the party, and Jim is directionless. So why not this you our list of best office episodes?
We hope that the list covers all your favorite episodes from the sitcom if you are a fan of the show. And if you are not, then we wish that these might trigger you to watch it as soon as possible.