He uses the superhero name Iron Man to represent himself in Marvel Comics and Marvel Cinematic Universe films. Robert Downey Jr. portrays Iron Man in the movies. The fans of Robert Downey Jr. have loved his portrayal of the superhero, In this article we're gonna cover the best tony stark quotes and dialogues.
The first appearance of Iron Man in comic books was in Volume 1, issue 39 of 'Tales of Suspense' in 1963 by Stan Lee. As both a comic book character and a movie character in marvel movies, Tony Stark has been portrayed as one of the funniest and most sarcastic superheroes.
Stan Lee's original success was elevated by RDJ, among other great directors and writers. Cheesy one-liner after another, coupled with an agreeable suit, and Captain America became one of the most loved film characters (and superheroes) of all time. Also, he was a master of quips.
Those are some of the best quotes from Tony Stark's speech, some Iron Man sayings, and those that proclaim that he is the best from the Iron Man movies.
20. "I Told You. I Don't Want To Join Your Super-Secret Boy Band."
Tony Stark explains to Nick Fury how uninterested he is in joining the Avengers Initiative to Nick Stark while he's sitting in a donut shop, hungover and wearing a suit he peed in the night before.
Iron Man 2 introduced The Avengers to the world just as they were becoming a full-fledged film franchise. A man, however, did not appear to be as interested in its assembly, while everyone else was. This is one of the best scenes that involves Nick Fury and Robert Downey Jr.
Fans love how much of what RDJ says is sarcastic, somewhat offensive, and spot-on when he portrays Iron Man. That's why we love him. He even calls him honey bear.
19. "No Amount Of Money Ever Bought A Second Of Time."
The twisted fate in Avengers Endgame is that Tony Stark runs into his father while visiting the 1970s, and even though his father is unaware he's talking to a future son, the two share parenting tips. Due to Howard's premature death, Tony never had the opportunity to tell him that he did the best he could in his own timeline although he accepts that he did the best he could.
A pearl of wisdom is shared by Tony when he closes the heartwarming interaction—a pearl shared by Howard Stark—no amount of money could buy a second of time.
18. "Well, Performance Issues, It's Not Uncommon. One Out Of Five…"
Loki, believing he has the upper hand, attempts to gain control of Iron Man with the Chitauri scepter, but fails when he taps Stark's arc reactor a few times.
After Stark expresses his frustration, Loki offers reassurance, saying "this usually works."Tony Stark takes full advantage of the misstep with a quick jab at the God of Mischief's manhood in the entertaining back and forth between himself and Loki (enough for more than one entry on this list).
Regardless of whether his opponent is about to destroy the planet with a glow stick of destiny, Iron Man never misses the chance to undercut him.
17. "I'm A Huge Fan Of The Way You Lose Control And Turn Into An Enormous Green Rage Monster."
There is no comparison between Bruce Banner and Tony Stark in terms of demeanor. Unlike Stark, he is humble, unassuming, mild-mannered, reserved, quiet, and unreliant on armor. They look so different from each other during their first meeting.
He finds a similar person in Banner's alter ego, who, while impressed by the work of Bruce Banner on anti-electron collisions, cares mostly about how he reacts to anger. The banner will be prodded by Stark to reveal the secret behind how he is able to keep it contained later.
Unlike everyone else aboard the helicopter, Tony Stark is eager to see the green giant show his skills because he enjoys watching him smash. That is exactly how everyone else feels.
16. "We Have A Hulk."
What makes the Hulk so popular? Especially when he kills an entire Leviathan warship in just one punch, just mentioning his name causes audiences to cheer. No matter what the odds, everyone is on the side of Hulk.
In the MCU, Tony Stark is the biggest advocate for the Hulk. The Iron Man confidently explains in four syllables with Loki why he is not concerned with the Chitauri army descending on New York City by the rebel Asgardian. And what makes it even better? This is no bluff. He surely loves the big man.
15. "Turns Out, Resentment Is Corrosive And I Hate It."
After Captain America Civil War, Tony Stark still holds deep resentment towards Steve Rogers (at the start of Avengers Endgame). The aftereffects of fatherhood, however, humbles Tony, who sees how toxic resentment can be, not just for the people who direct it, but also for those who feel it. He was a changed man.
Tony Rogers builds a new shield as an act of peace for Steve Rogers when an opportunity arises to bring back the fallen. After that, we get to watch them enjoy one last moment of their friendship by going back in time together. Surely one of the best Iron Man quotes.
14. " No. You're in a relationship with me. Everything will never be okay."
Pepper Potts plays an important part in Iron Man 3. Furthermore, she is exposed to the Extremis serum twice in the movie while saving her love twice.
She asks Tony if she will be fine eventually after the antagonist Aldrich Killian is defeated. His reply is more reassuring than it might seem.
13. "If You're Nothing Without This Suit, Then You Shouldn't Have It."
While the powers of Spider-Man get the better of him, he winds up adding more problems to Iron Man's missions. After Peter's mess is cleaned up, Iron Man heads to the ring. As such, Stark decides to take away the hero's suit in order to make him realize where he fits into the greater scheme of things.
12. "I'm Your Nuclear Deterrent. It's Working. We're Safe. America is Secure. You Want My Property? You Can't Have It. But I Did You A Big Favor. I've Successfully Privatized World Peace."
This has to be probably one of the most powerful quotes from Tony Stark, where he tells this to Senator Stern in Iron Man 2
11. "So You're This Spider-ling? Crime-Fighting Spider? Spider-Boy?"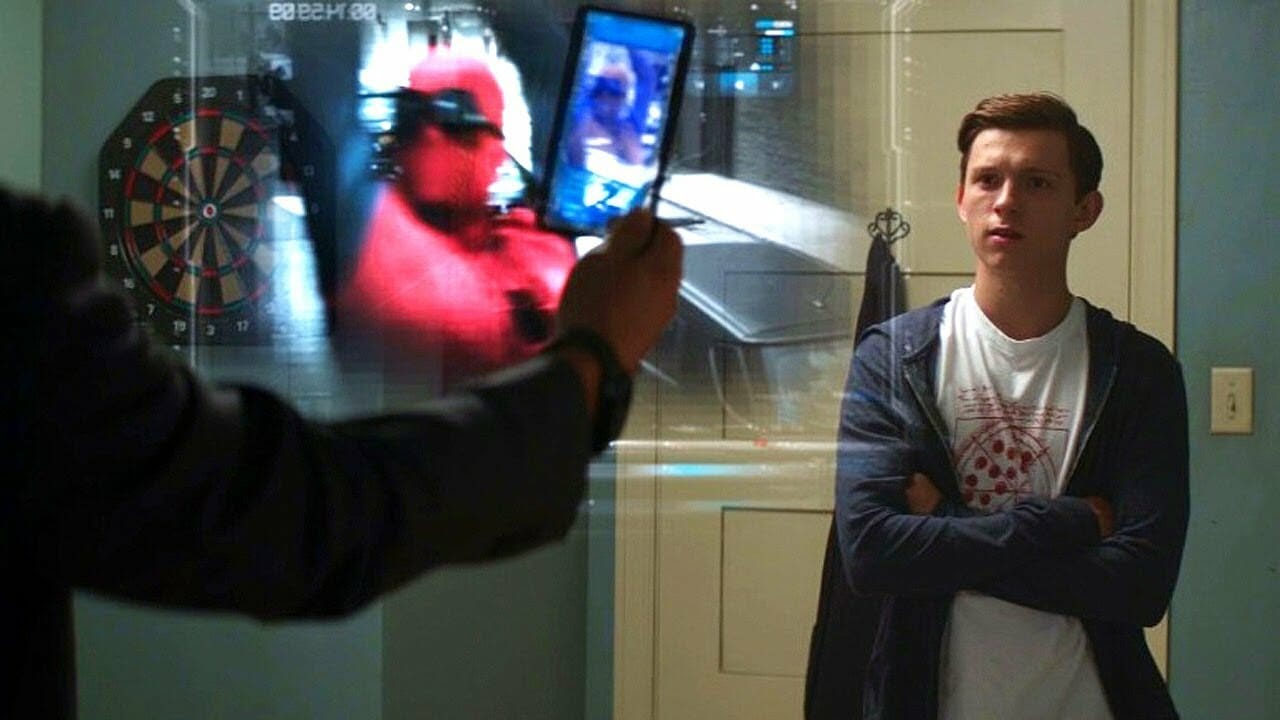 The fans of Civil War consider this to be one of the best scenes. It was really interesting to watch how the two characters interacted, and the fact that Tony decided to make a little fun of Peter Parker shows how much he likes him.
10. " Part Of The Journey Is The End."
While images of other heroes reuniting with their families are displayed onscreen in Avengers Endgame, Tony discusses the possibility of not having a happy ending. He tirelessly strived to improve himself and put the greater good ahead of his own self-interest, eschewing the narcissistic tendencies of the past.
The Iron Man suit didn't make him a hero, but the man beneath it, which was demonstrated with utter finality during the scene in which he sacrifices his own happy ending for those of trillions. Part Of The Journey Is The End is indeed applicable to everyone's life too.
Fans also know that this is one of the saddest iron man quotes and this also was a perfect ending for Tony Stark.
9. "Doth Mother Know You Weareth Her Drapes."
Is there anything you can do when all three of the original MCU's Big Three appear in one scene? Captain America's shield goes through a real test, and a sizable portion of trees is leveled in this fast-paced battle. We also enjoy seeing Captain America's relationship with Iron Man.
Tony Stark mocks his wardrobe in his opening remarks to a Norse god. "What do you mean Shakespeare in the Park?" Robert Downey Jr. replies when Thor tells Iron Man in Asgardian attire that he has no idea what he is up against."
Moreover, you can go the extra mile by improvising a line about Thor's cape and mother in just a few lines.
8. "Sometimes You Gotta Run Before You Can Walk."
Tony Stark's epitaph is fitting if ever there was one. Stark has just learned how to fly and has just donned his Mark II suit for the first time. In some diagnostics, J.A.R.V.I.S. is looking for safety, whereas Iron Man is more willing with taking risks.
Iron Man is known for his intrepid progress. In a sheet of welded metal, he took on an entire terrorist camp. In a frantic race. Holding a nuke through a wormhole. Causing a city to explode while it is still underneath. Destroying his chest technology. Steve Stark has shown you cannot keep up with the times. Wouldn't he be a futurist if he weren't willing to take some leaps of faith every now and then?
7. "Have You Ever Tried Shawarma… I Don't Know What It Is, But I Wanna Try It."
Following the defeat of an army of aliens that threatened to overthrow Earth, what is on Tony Stark's mind? Shredded beef. In a direct gaze, he says to the Hulk, "Have you tried shawarma?". There's shawarma joint about two blocks from here."
Establishing a perfect post-credits sequence can be very challenging, but this quote illustrates why nobody else is better qualified to act as Iron Man's spokesperson. His contribution to the shawarma industry is appreciated.
6. "Genius, Billionaire, Playboy, Philanthropist."
Captain America and Iron Man do not always agree with each other. When they disagree, they're not afraid to say so. The Avengers represented the first time this clash between resolute morality and brilliant invention was seen before Civil War.
In a scene that hits at the very core of what it means to be a hero, Steve Rogers (Captain America), Tony Stark utilizes the moment to display his repartee skills once again, emphasizing that one does not become a person simply by wearing a suit. He surely is a Genius, Billionaire, Playboy, Philanthropist. Surely one of the best Tony Stark quotes.
5. "I Build Neat Stuff, Got A Great Girl, Occasionally Save The World."
Humanity is a crippling condition that no superhero is immune to. People don't magically solve all their problems if they have the most trendsetting facial hair on the planet, all the money in the world, or a team of super friends.
As human beings, we have a lot of struggles, and Tony Stark certainly has them. It may seem that we look up to him because of his Iron Man suit, but the real reason is that, underneath the suit, he is no different than the rest of us in his tragic humanity – and still a hero nonetheless.
4. "'Mr. Stark displays textbook narcissism'… Agreed."
Life's greatest lesson is that we have to accept ourselves, imperfections and all. Even if people tell terrible dad jokes all the time, what does it matter?
We'll take it case-by-case since it led to Tony Stark's Iron Man suit.
3. "If There's One Thing I've Proven It's That You Can Count On Me To Pleasure Myself."
Tony Stark explains to the defense that he has no intention of giving up his high-tech prosthetic at a hearing on the safety of the Iron Man suit. Whenever Robert Downey Jr. delivers a wisecrack, the context and undertones are not lost on moviegoers.
Despite having fun protecting the greater good, Iron Man does not hide his true identity. Therefore, he's a celebrity superhero who's loved by his fans.
2. " You Know, It's Moments Like These When I Realize What A Superhero I Am."
Movie trailers and commercials often have some content that doesn't make it into the final film. That's definitely the case with the quote below. During Tony's test of the new Mark 42, at the beginning of the film, it seems to have been meant to be said.
Robert Downy Jr's Iron Man character is encapsulated by this line, which, regardless of its absence from the films, is one of the many quotes that characterize Iron Man so well.
1. " And I Am Iron Man."
In every Marvel movie; from Iron Man to Avengers Age of Ultron to Avengers Endgame, Tony Stark has always stood out as a superhero unlike any other. Most superheroes don't reveal their identity to the public, but Tony revealed his at the end of the movie, proudly wearing the badge of superhero. As he says it again at the close of Iron Man 3, he says it to himself as opposed to the press.
He reflects on the fact that it's not the suit that makes Tony a hero, it's the man beneath it. This is one of the saddest quotes from Avengers Endgame.
Read More: The Best Thanos Quotes From The Supervillain of MCU