A true-crime documentary is a true-to-life abstract, webcast, and film classification in which the creator inspects real wrongdoing and subtleties of the activities of genuine individuals. The wrongdoings most generally incorporate homicide; around 40% spotlight on stories of sequential killers.
True wrongdoing comes in numerous structures, for example, books, films, digital recordings, and TV programs. The unsolved mysterious murders or inexplicable deaths have always been a matter of concern and involve endless opinions and investigations.
When anyone talks about crime stories, the reality is the best place to start. That's the reason why crime shows and flicks support the cold laborious facts that are always invariably the foremost fascinating to look at.
So, if you are a true crime fan and looking forward to real horrifying crime stories. You would surely be glad to walk through this blog. It constitutes the collation of the simplest true crime documentaries.
1. American Murder: The Family Next Door 
Director: Jenny Popplewell.
Writer: Jenny Popplewell.
Stars: Nickole Atkinson, Jim Benemann, and Luke Epple.
IMDb Rating: 7.2
Platforms Available: Netflix
The story deals with a family based in America where a man named Chris gets into an affair with one of his co-workers. And he wants to separate from his wife, Shannan. Denying this, his wife got upset, and to accomplish his goal, Chris murdered his wife and also his two daughters Bella (4 years old) and Celeste (3 years old).
It was all going fine, with everyone happy and ready to welcome Chriss and Shannan's third child. Shannan and her friend, Nickole Atkinson, were coming back from their business trip.
Nickole dropped Shannan at her house, and later after a few hours, when she tried contacting Shannan, she got no response. After calling her many times, when she could not get a hold of her, she started worrying.
Her worry also grew stronger when Shannan missed her ob-gyn appointment. She then tried calling Shannan's husband Chris, and then the police. The police investigated Watt's home later that afternoon but found no foul play. The only thing they could find was Shannan's car and all her stuff.
Since they restored no clue, Shannan and her two daughters were declared missing. The case was handed over to the Colorado Bureau of Investigation, and they released an endangered missing persons alert for them.  To know more watch this documentary on Netflix.
2. When They See Us 
Director: Ava DuVernay.
Writer: Ava DuVernay.
Stars: Asante Blackk, Caleel Harris, and Ethan Herisse.
IMDb Rating: 8.9
Platforms Available: Netflix
This Netflix true-crime documentary is based on the Central Park five incidents in New York's Central Park in 1989.  Some of them indulged in harassing homeless people there, causing serious problems to people and other nuisances. Trisha Meili (a white woman), 28 years old, had been jogging in Central Park the same evening. She was found raped, beaten, and suffered in a coma for 12 days.
This crime incident spread like wildfire, and people protested for what happened, seeking immediate punishment for the culprits. Five young black boys aged between 14 to 16 years, were found blameworthy and were sentenced to imprisonment for the incident or this heinous crime. And that's how they got their name 'Central Park Five.' Although they never committed the crime!
The Central Park Five boys were Raymond Santana, 14 years old, Kevin Richardson, 14 years old, Yusef Salaam, 15 years old, Antron McCray, 15 years old, and 16-year-old Korey Wise. Richardson and Santana were taken up by the police first, on reports, due to their terrifying behavior and also the crime they committed.
Salaam, McCray, and Wise were taken inside the next day. Wise was not the suspect at the time but was required to proffer moral support to Salaam.
Focus shortly shifted to the runner Trisha Meili, and therefore the five boys were interrogated for a minimum of seven hours in the absence of their parents before four created video-taped disclosure to detectives. This is regarded as one of the best crime documentaries on Netflix and has received a majority of positive feedback.
3. Wild Wild Country 
Director: Maclain Way and Chapman Way.
Stars: Ma Anand Sheela, Osho, Philip Toelkes.
IMDb Rating: 8.2
Platforms Available: Netflix
Bhagwan Shree Rajneesh was the leader of the Rajneeshee religious order headquartered at 'Rancho Rajneesh' within the Central desert from 1981 to 1985. He attracted many thousands of red-clad followers from around the world, called sannyasins.
These followers, principally educated and affluent, followed Rajneesh's teachings that he argued didn't reject but rather designed on different religions. Rajneesh was only one of the many cult leaders, the United Nations Agency had captivated and horror-struck individuals throughout history.
This Netflix true-crime documentary focuses on Rajneesh, a cult leader. In 1970, Rajneesh established to follow "dynamic meditation," which, he proclaimed, allows people to experience divinity. The forecast persuaded early-age Westerners to upturn to live at his Ashram in Pune, India, moreover, become Rajneesh's faithful followers, often called Sannyasins.
In their look for non-secular enlightenment, Rajneesh's followers took new Indian names, wore orange and red garments, and took part in cluster sessions that typically concerned each other- violence and sexual promiscuousness. By the late '70s, the six-acre ashram was so overcrowded that Rajneesh sought-after a replacement website to relocate to. To know more about it, go watch this documentary on Netflix.
4. Making a Murderer 
Director: Laura Ricciardi and Moira Demos.
Writer: Laura Ricciardi and Moira Demos.
Stars: Dolores Avery, Steven Avery, and Laura Nirider.
IMDb Rating: 8.6
Platforms Available: Netflix
This documentary TV show consists of 10 episodes and is available on Netflix. It centers around Steven Avery, a Wisconsin man who went through 18 years in jail before DNA proof caused him to demonstrate his innocence—just to be blamed for another wrongdoing not long after his delivery, this time murder. Steven Allan Avery is an American convicted murderer of Manitowoc County, Wisconsin, who had antecedently been legally guilty in 1986 of regulatory offense and tried murder.
After serving 18 years in prison, he was considered guiltless by DNA testing and discharged in 2003, only to be charged with murder two years later. Following his unhitch in 2003, Avery filed a $36 million case in opposition to Manitowoc County, its former lawman, and its former official for wrongful conviction and imprisonment.
Avery's 2007 murder trial and its involved issues proffer a special and key focus of the 2015 Netflix true-crime documentary sequel Making a Crook, to boot covered up the arrest and 2007 judgments of conviction of Avery's nephew, Brendan Dassey.
In August 2016, a federal choice to discharge Dassey's conviction as a consequence of his confrontation had been pressurized. In the Gregorian calendar month of 2017, Wisconsin prosecutors pleaded for this decision.
On Feb 20, 2018, Dassey's judicial team, as well as the previous lawman of the US Seth Waxman, filed an appeal for a legal document of the writ to the US Supreme Court. On June 25, 2018, the writ was denied.
5. Conversations with the Killer: The Ted Bundy Tapes (A true crime documentary)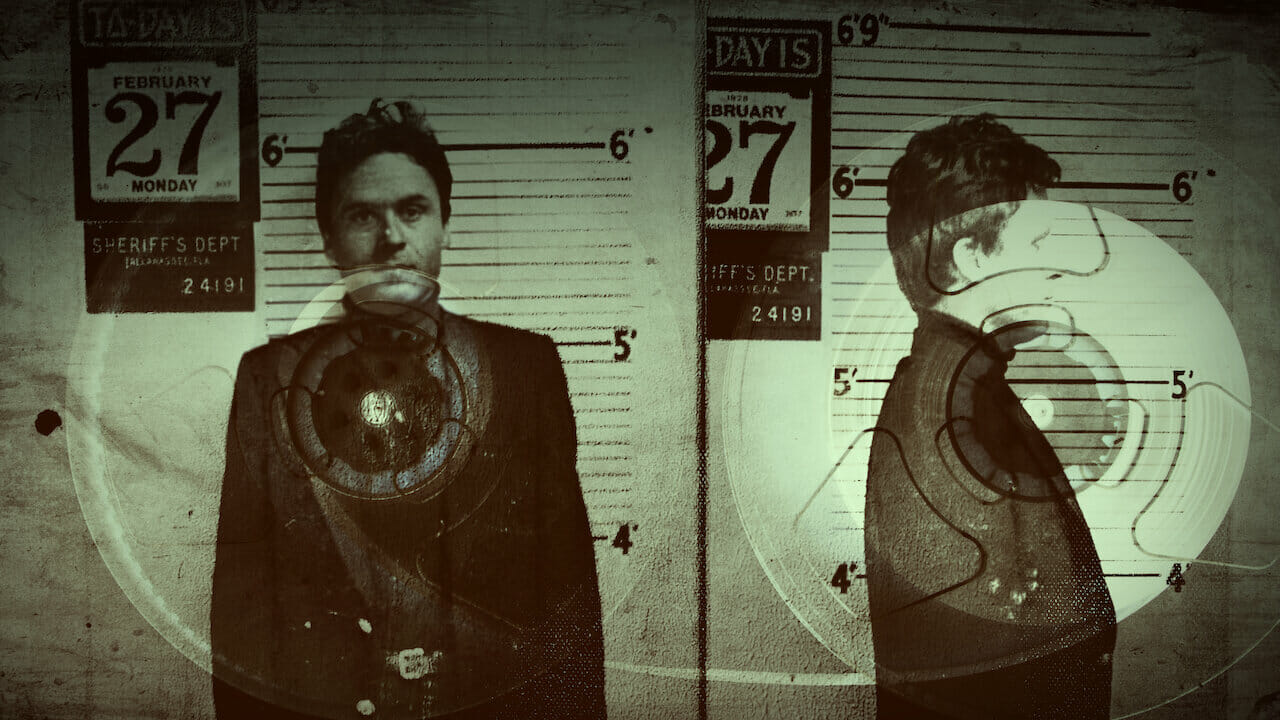 Director: Joe Berlinger.
Writer: Joe Berlinger.
Stars: Stephen Michaud, Bob Keppel, Kathleen McChesney.
IMDb Rating: 7.8
Platforms Available: Netflix
The Ted Bundy Tapes is America's, one of the horrifying true crime documentaries that premiered on Netflix on Jan 24, 2019, the 13th day of remembrance of Ted Bundy's execution. The director of the documentary is Joe Berlinger. They took the four 60-minute episodes from over 100 hours of interviews and repository footage of manslayer Ted Bundy.
The series timelines Bundy's life, crimes, arrests, escapes, and death intimately. Repository footage, police proof, private photos, and Stephen Michaud's 1980 cellblock interviews are all gifts within the list. People linked to the Ted Bundy case embrace surviving victims, eyewitnesses, his family, and former friends, aboard officers, officials, and journalists.
The list starts with a pair of journalists, Sir Leslie Stephen Michaud and Hugh Aynesworth, discussing a replacement project that can pull audiences: Ted Bundy's story from his outlook.
The crime series obtained mixed feedback from critics. On review aggregator Rotten Tomatoes, the show holds an approval rating of fifty-four, with a median rating of 5.8/10 supported by twenty-four reviews.
6. Don't F**k with Cats: Hunting an Internet Killer (2019)
Director: Mark Lewis.
Writer: Mark Lewis.
Stars: Deanna Thompson, John Green, and Claudette Hamlin.
IMDb Rating: 8.0
Platforms Available: Netflix
This true-crime documentary series is all about an online manhunt, and this series saved its place on the top 5 most-watched documentaries of 2019 on Netflix.
Don't F**k with Cats is a documentary series that takes a gander at the violations and inevitable catch of Canadian chronic executioner and all-around rubbish individual Luka Magnotta, who originally got known to the web for posting a video of himself slaughtering felines.
His violations heighten, and the video itself sets off a firestorm on the web as individuals around the globe set out to attempt to discover him and deal with him (fortunately, they do). This documentary is available on Netflix.
7. The Innocent Man (2018)
Director: Clay Tweel.
Writer: Ross M. Dinerstein and Clay Tweel.
Stars: Heather McPhaul, Maura Antas, and J.J. Arends.
IMDb Rating: 7.3
Platforms Available: Netflix
Not all individuals indicted for wrongdoings submit them. Indeed, somewhere in the range of 3% and 5% of capital wrongdoing indictments end with an unfair conviction.
The Innocent Man is a variation of John Grisham's Just Genuine book, which takes a gander at the 1998 unfair conviction of Ronald Keith Williamson for the assault and murder of Debra Sue Carter
The arrangement likewise takes a gander at another forthcoming improper conviction in a similar humble community of Ada, Oklahoma (populace: 17,000), and the impacts that these sorts of cases have on those straightforwardly included as well as the town overall. Viewers can watch this documentary on Netflix.
8. Abducted in Plain Sight (2017)
Director: Skye Borgman
Writer: Skye Borgman
Stars: Jan Broberg, Bob Broberg, and Mary Ann Broberg
IMDb Rating: 6.8
Platforms Available: Netflix
If you're a parent, at that point, this doc is presumably going to be a bad dream for you. If you're not a parent, at that point, this will at present be one of the most disappointing narratives you've undoubtedly ever observed. Kidnapped in Plain Sight accounts for the snatching of 12-year-old Jan Broberg by her neighbor Robert Berchtold — twice.
The narrative ganders at how Berchtold installed himself in the Broberg family and how he had the option to snatch Jan multiple times. Littered all through the narrative are likewise outsiders, Mormonism, and an entire story of "how the f*ck would you be able to let somebody do that to your girl twice, you oblivious morons?". So, you can catch this documentary on Netflix.
9. Evil Genius (2018)
Director: Barbara Schroeder and co-director Trey Borzillieri.
Writer: Barbara Schroeder.
Stars: Kevin G. Calkins and Ann Smith.
IMDb Rating: 7.5
Platforms Available: Netflix
This one isn't for a weak-hearted person, as a film of what might turn into a homicide is played two minutes into the principal scene. Insidious Genius takes a gander at the homicide of Brian Wells, which was essential for what may be one of the craziest bank heist stories ever told. If we disclosed this to you the plot, you wouldn't trust us since it is that insane.
While there have been other genuine wrongdoing shows presented about this defense, Evil Genius makes a plunge profound, weaving a charming account that shows the lengths to which a few people go to attempt to pull off homicide. This series is available on Netflix.
10. Amanda Knox (2016)
Director: Rod Blackhurst and Brian McGinn.
Writer: Matthew Hamachek and Brian McGinn.
Stars: Amanda Knox, Meredith Kercher, and Raffaele Sollecito.
IMDb Rating: 6.9
Platforms Available: Netflix
After being twice indicted for the homicide of her flatmate Meredith Kercher while living in Italy, Amanda Knox went through four years in an Italian prison before being cleared. Amanda Knox highlights interviews with an assortment of individuals engaged with the case, from her sweetheart at the chance to columnists to law implementation to Knox herself, to record all that went into looking into the issue.
However, this doc is much about the case that it is about what can happen when sensationalist reporting flees with a story. Watch is a documentary on Netflix.
11. Killer Inside: The Mind of Aaron He
Director: Geno McDermott.
Stars: Kevin Armstrong, Dan Wetzel, and Patrick Haggan.
IMDb Rating: 7.4
Platforms Available: Netflix
Previous New England Patriots tight end Aaron Hernandez apparently had it all — cash, acclaim, and so on. That all came smashing down, however, when he was captured for killing a companion of his.
This docu-arrangement investigates Hernandez's ascent and fall just as the mystery life that could conceivably have contributed in approaches to what he wound up doing. To know everything about it, catch this documentary on Netflix.
12.Capturing the Killer Nurse (2022)
Shortly after discontinuing The Good Nurse, an original movie about the case starring Eddie Redmayne and Jessica Chastain, Netflix released this documentary. Even though only 29 murders were proven, Cullen eventually admitted to killing 40 people; some parties involved in the case think the actual number may be much higher.
The Cullen Law, which requires healthcare facilities to give an honest assessment of a former employee's skills and any suspected problematic behavior, was adopted by New Jersey as a result of Cullen's crimes. Soon after, Pennsylvania and 35 other states adopted identical legislation.
13. The Anthrax Attacks (2022)
A string of letters laced with anthrax spores entered the U.S. postal system a week after 9/11. This documentary walks us through the incidents of the bioterrorism attack that became known as Amerithrax through interviews and reenactments.
Dr. Bruce Ivins, the primary suspect, is played by actor Clark Gregg, best known for his work as Agent Phil Coulson in the Marvel Cinematic Universe.
14. Girl in the Picture (2022)
Investigative reporter Matt Birkbeck was aware that there was a story behind a picture of a man holding a young girl when he saw it, and he was correct. Birbeck's two best-selling books, Finding Sharon and A Beautiful Child, both discuss the shocking series of crimes connected to Franklin Delano Floyd.
This 2022 documentary, directed by Skye Borgman, is based on books by Birbeck and includes interviews with the journalist, members of the legal system, and others involved in the case.
15. Why Did You Kill Me? (2021) 
If her mother Belinda Lane hadn't conducted her own investigation using social media, the 2006 slaying of 24-year-old Crystal Theobald might still be a mystery. In an effort to track down the individual or individuals responsible for Crystal's death, Belinda created a MySpace profile with the help of Crystal's teenage cousin Jaimie McIntyre.
The documentary explores the catfish operation and the impact on the victim's family of pretending to be a deceased family member. In order to tell the story in a factual manner that wasn't overly gratuitous or exploitative, director Fredrick Munk chose to recreate the crime using miniatures as opposed to dramatized reenactments.
16. Operation Varsity Blues (2021) 
Rick Singer accepted millions of dollars from wealthy parents for seven years who were anxious to enroll their kids in the best colleges in the country. Following the scheme's exposure in 2019, several prominent people were arrested for bribing their children's admission to colleges.
The actresses Lori Loughlin and Felicity Huffman are perhaps best known for this, serving two months and 14 days, respectively, in prison. Singer is portrayed in reenactments by Stranger Things actor Matthew Modine.
17. Our Father (2022) 
The documentary Our Father examines how one woman's interest in her family history led her to learn that she had at least 50 half-siblings who all had the same father. Unbelievably, that man was Indianapolis fertility specialist Donald Cline, who in the 1970s and 1980s used his own sperm to get pregnant unknowing patients.
The documentary also looks at how various instances of fertility fraud have been revealed by at-home genetic genealogy testing services like 23andMe. Jason Blum's Blumhouse Productions, which is best known for producing horror movies like Paranormal Activity, Insidious, Get Out, Halloween, and The Black Phone, is behind the spooky true story.
18. ReMastered: The Two Killings of Sam Cooke (2019) 
This episode of the ReMastered music documentary film series on Netflix honors the late musician and activist Sam Cooke. The movie delves into the musical beginnings of the King of Soul, his mainstream popularity and ground-breaking contributions to the business, as well as the cultural influence he had on the civil rights movement.
Sadly, Cooke's life was tragically cut short in 1964 when he was shot and killed in South Central Los Angeles by a hotel manager who claimed she was acting in self-defense after Cooke allegedly tried to assault a woman who was with him on the way back to the motel.
19. Long Shot (2017) 
In the 2017 short documentary Long Shot, Juan Catalan describes how he was detained for a murder that he did not commit. Raw video from the television program Curb Your Enthusiasm played a key role in demonstrating his innocence.  On September 29, 2017, Netflix aired the documentary.
20. Team Foxcatcher (2016) 
Director– Bennett Miller
Starring Steve Carell as du Pont, Mark Ruffalo as Dave Schultz, and Channing Tatum as Mark
While John du Pont, philanthropist and heir to the wealthy du Pont family, had many interests, amateur wrestling was his true love. At Liseter Hall, the Pennsylvania estate he inherited, he created "Foxcatcher Farm," which served as a residence as well as a training facility for several wrestlers.
However, in 1996, Olympic wrestler Dave Schultz, whose brother Mark was also an Olympic wrestler, was a part of the Foxcatcher program, suffered tragedy due to du Pont's mental instability and obsession with the sport.
Read More: 25 Best Documentaries on HBO Max To Watch Right Now
21. Into the Deep (2020)
On January 24, 2020, the Danish documentary Into the Deep had its world premiere at the Sundance Film Festival. It was filmed in Copenhagen, Denmark.
Netflix, Plus Pictures, and Sullivan decided to re-edit the movie before a later release to cut out those participants who did not want to be in it. The world was made aware of it on September 30, 2022.
22. In Broad Daylight: The Narvarte Case (2022)
Director: Alberto Saúl Arnaut Estrada
Writers: Alberto Saúl Arnaut Estrada, Pedro G. García, Salma Abo Harp
IMDb Rating: 6.5
Platforms Available: Netflix
It tells a story of deceit, murder, and mayhem. The first thing the fascist regime of Veracruz and Mexico City did to stifle freedom of speech through fear and terror was to get its way at all costs. The fourth estate of the realm was forced to back the official government narrative, which most of the major media outlets did gladly.
23.

The Death And Life of Marsha P. Johnson (2017)
David France is the director of the 2017 American documentary The Death and Life of Marsha P. Johnson. In it, Marsha P. Johnson and Sylvia Rivera—co-founders of the Street Transvestite Action Revolutionaries and well-known figures in the gay liberation and transgender rights movements in New York City from the 1960s to the 1990s—are profiled.
In spite of suspicious circumstances, Johnson's death in 1992 was initially ruled a suicide by police, which is the focus of activist Victoria Cruz's investigation. Following How to Survive a Plague (2012), it is France's second film.
24.

The Innocent Man (2018)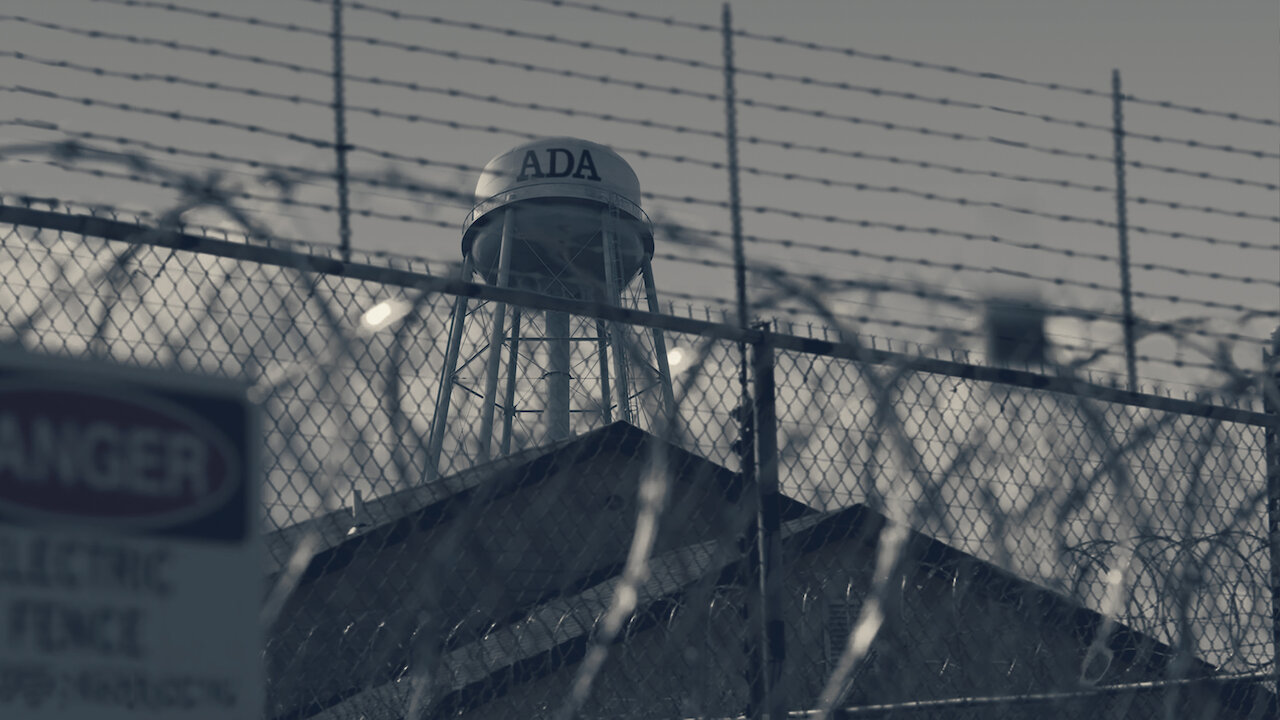 It is based on the 2006 book The Innocent Man: Murder and Injustice in a Small Town by John Grisham. The Innocent Man is an American true crime documentary television series. Netflix released the first season's six episodes on December 14, 2018.
The series follows two murder investigations in Ada, Oklahoma, between 1982 and 1984, much like Grisham's nonfiction book. Moreover, the cases investigate the possibility that Ron Williamson, Dennis Fritz, Tommy Ward, and Karl Fontenot made false confessions.
25.

Tiger King

(2020)
We see Exotic's activities at Oklahoma's Tiger King Park and his 22-year prison sentence for attempting to hire a hitman to murder Big Cat Rescue CEO Carole Baskin in Tampa, Florida, a rival of his.
26. Madoff: The Monster of Wall Street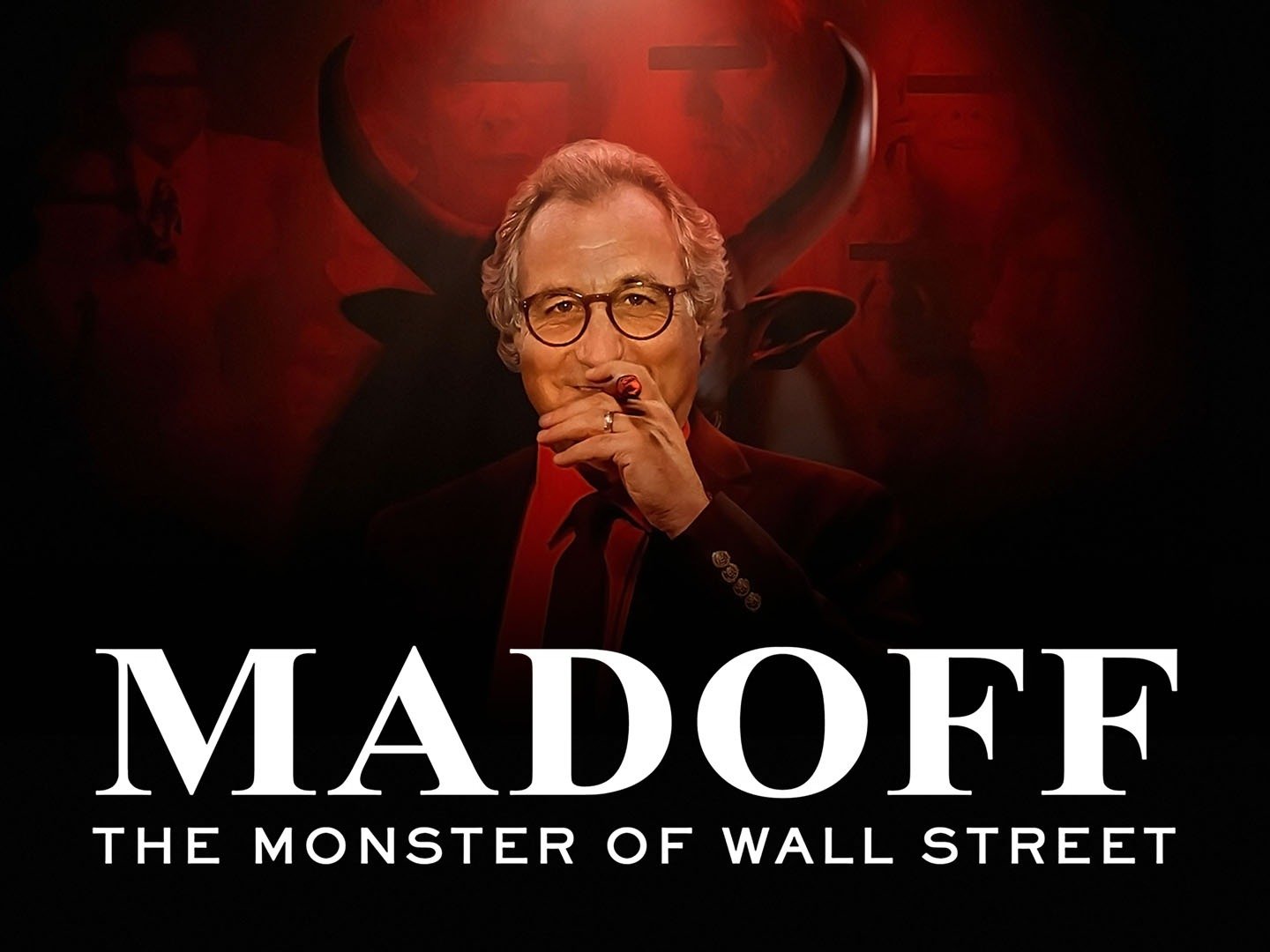 Director: Joe Berlinger
Writer: Jim Campbell
Stars: Elijah George Joseph Scotto Donna Pastorello Sarah Kuklis Isa Camyar Cris Colicchio.
IMDb Rating: 7.3
Platforms Available: Netflix
The story of banker Bernie Madoff, the brains behind the greatest Ponzi scam in history, worth about $64.8 billion, is told in this four-part docuseries.
The television show also describes how the authorities purposefully ignored Madoff's deceptions. You can tell this series is popular because it is now ranked seven out of the top 10 TV series on Netflix. 
27. The Hatchet Wielding Hitchhiker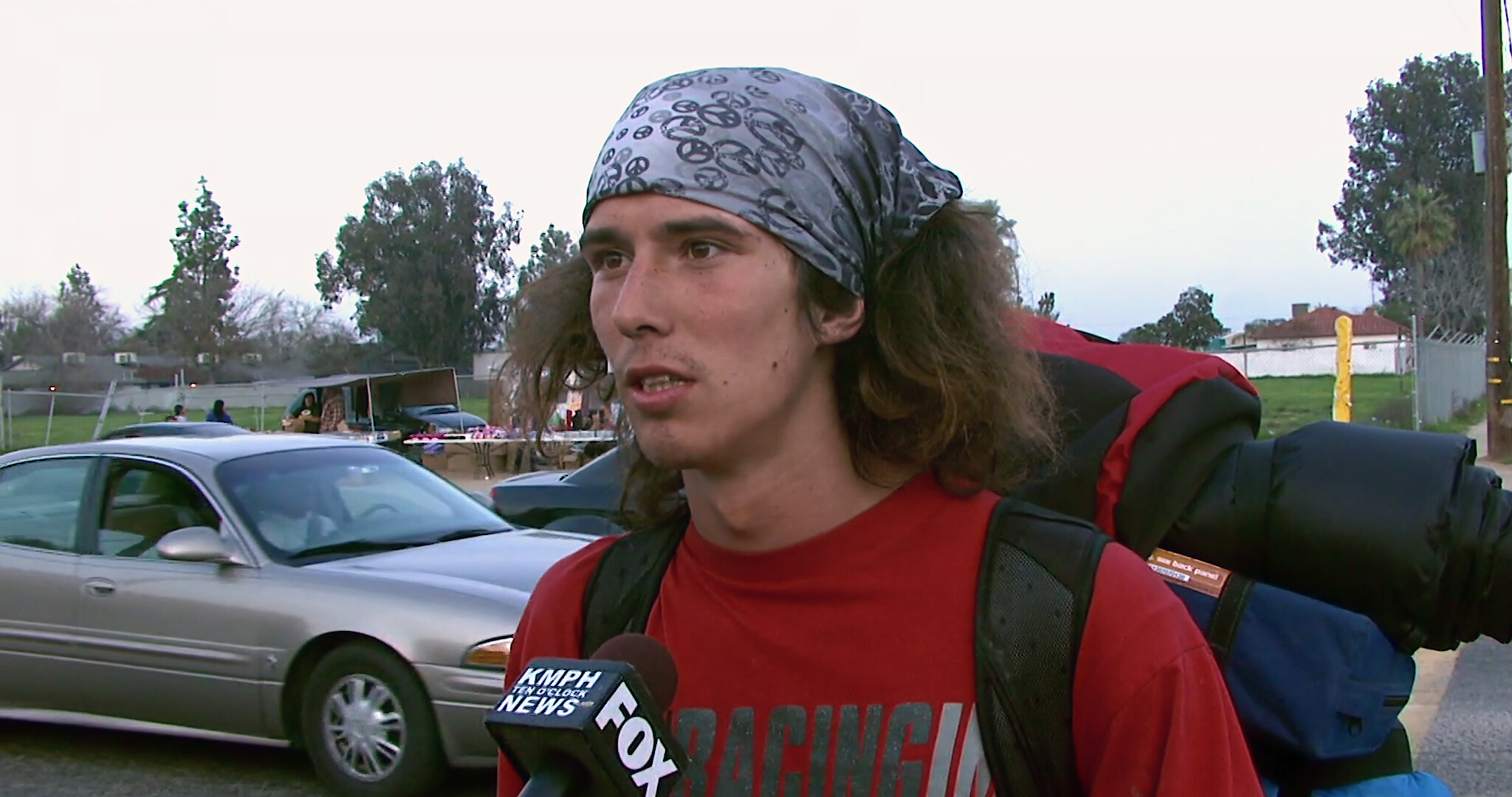 Director:

Colette Camden

Writer:

Colette Camden

Stars:

Kai Lawrence. Jessob Reisbeck. Terry Woods.

IMDb Rating: 6.2
Platforms Available: Netflix
This horrific film tells the story of a hitchhiker who became famous after being compelled to wield a hatchet on a criminal who was committing atrocities. The hitchhiker quickly finds himself in a bad situation though when the cops start to doubt his explanation.
28. In the Name of God: A Holy Betrayal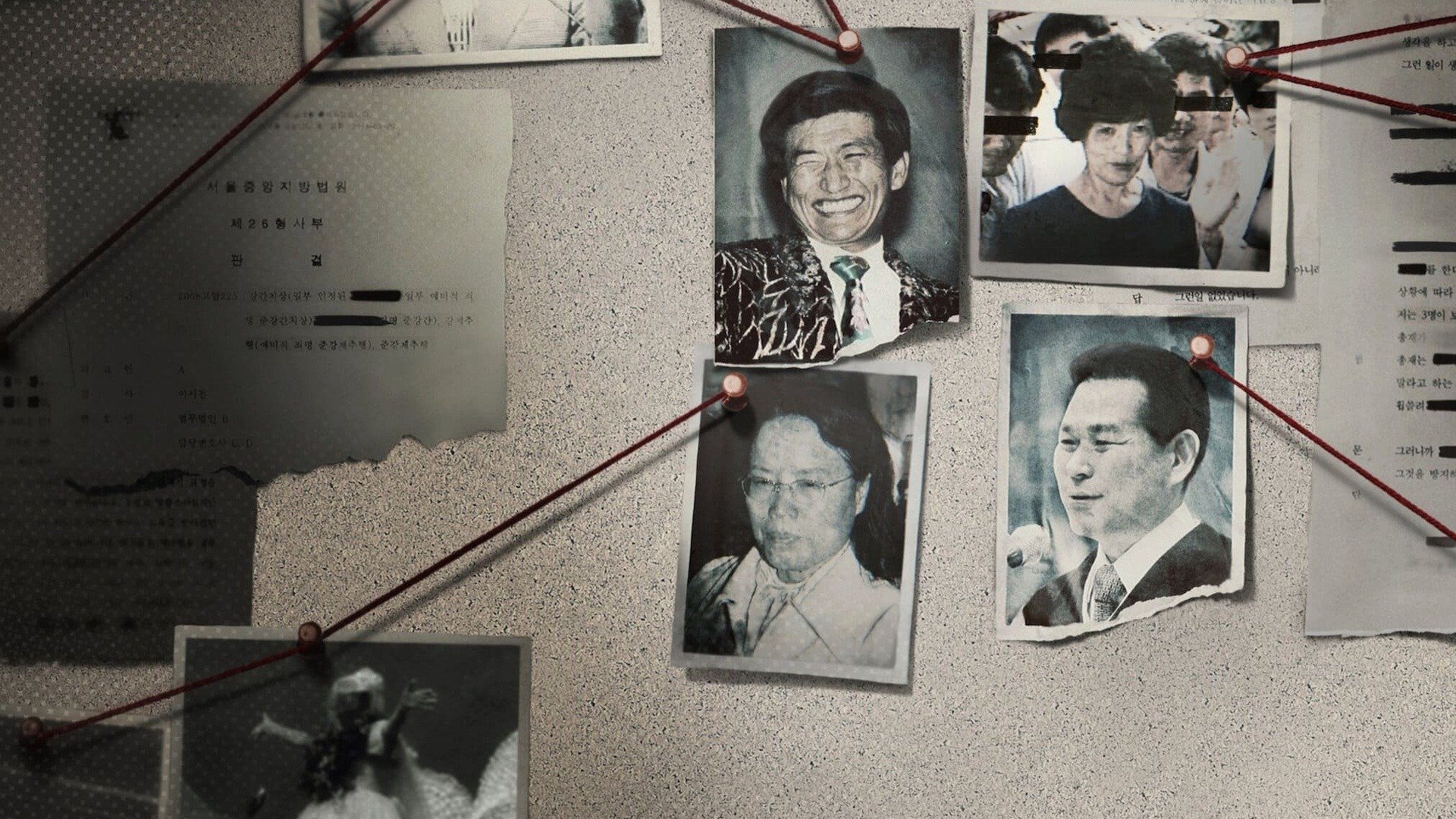 Director: Jenny Popplewell.
Writer: Jenny Popplewell.
Stars: Nickole Atkinson, Jim Benemann, and Luke Epple.
IMDb Rating: 7.2
Platforms Available: Netflix
This looks at the horrifying accounts of four Korean cult leaders who allegedly were prophets while torturing their members horribly.
29. Murdaugh Murders: A Southern Scandal
Director: Jenner Furst and Julia Willoughby Nason
Writer: Jenner Furst and Julia Willoughby Nason
Stars:

Morgan Doughty, Anthony Cook, Blanca Simpson, Michelle "Shelly" Smith, Curtis Edward Smith

.

IMDb Rating: 6.7 
Platforms Available: Netflix
This focuses on the murky secrets associated with the well-known Murdaugh family of South Carolina that are revealed following a boating tragedy that claimed the life of a teen girl.
30. Waco: American Apocalypse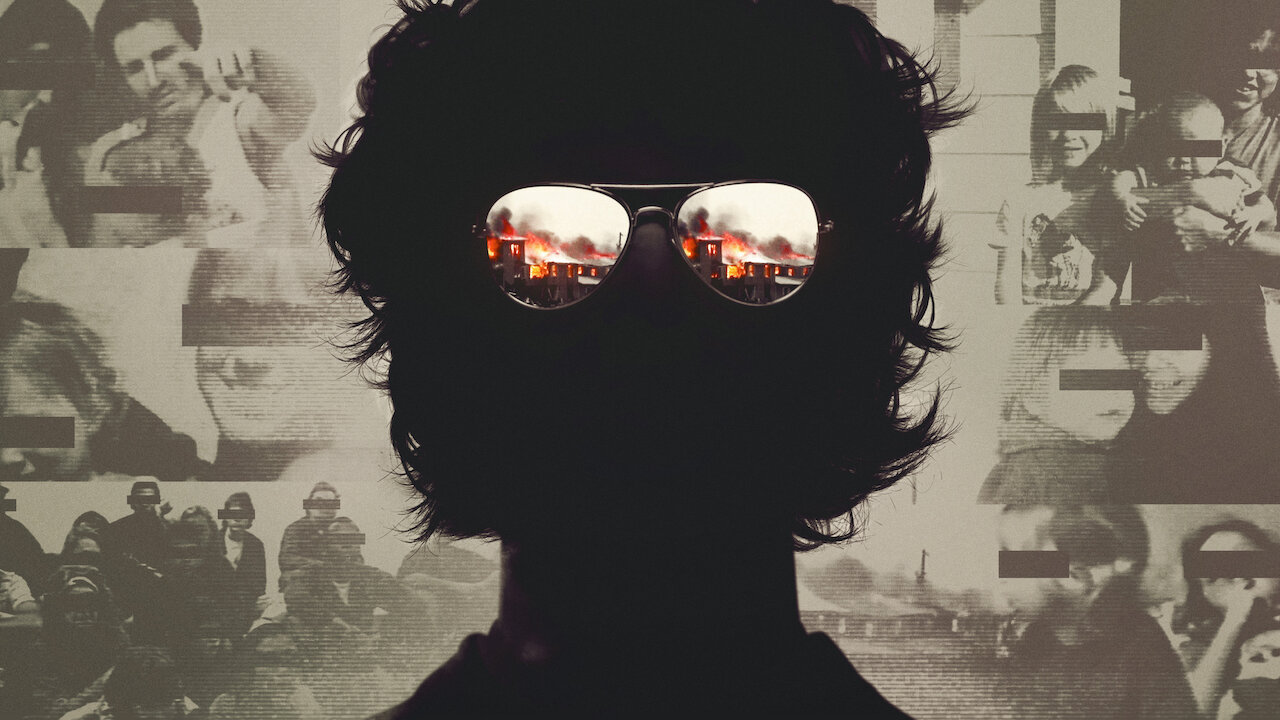 Director: Tiller Russell.
Writer: Tiller Russell.
Stars: Tiller Russell. Greg Tillman. Jeff Hasler. Brian Lovett. William Green.
IMDb Rating: 7
Platforms Available: Netflix
A documentary about notorious cult leader David Koresh, who oversaw the Branch Davidians sect and engaged the authorities in a 51-day siege that resulted in multiple deaths, was made available on Netflix.
So, for viewers, here are the best true crime documentaries. So, what you are waiting for, grab your popcorn tub and start watching these amazing and mind-blowing documentaries. I hope you have an amazing and best-watching experience. Happy watching!