This top 20 list comprises movies of War that are available on HBO Max. The film industry has covered almost everything, from the world wars to the Civil War of America. From the Vietnam War to fictional battles, here is a list of the best war movies on HBO Max.
One of the most popular genres in the world of cinema is the action genre. For lovers of action and plot, war movies are basically the best. The strategical planning and plotting, the execution, the intensity, and the thrill of war movies remain unparalleled.
HBO Max is one of the major streaming services right now and has a collection of some of the best war movies. Here are the best war movies on HBO Max.
20. 300 (2006)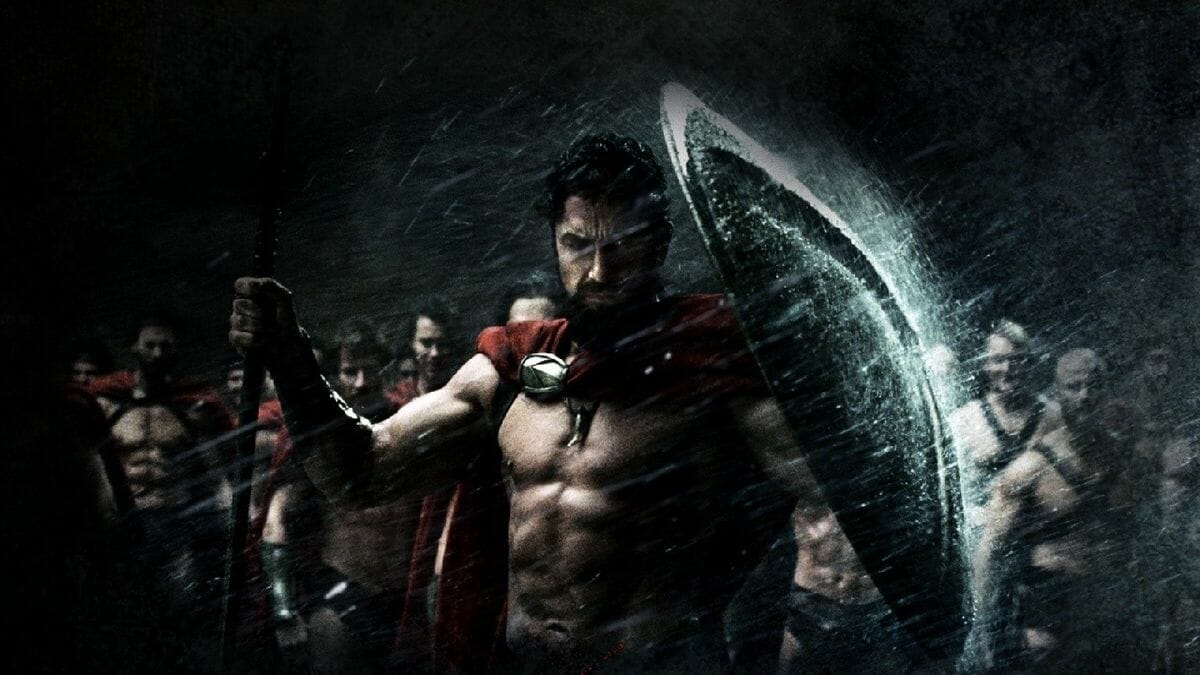 Director- Zack Snyder
Writer- Zack Snyder, Kurt Johnstad, Michael B. Gordon
Cast- Lena Heady, Rodrigo Santoro, Gerard Butler, David Wenham, Dominic West
IMDb Ratings- 7.6 /10
Rotten Tomatoes Score- 61%
Based on Frank Miller's graphic novel is set in 480 B.C. during the Battle of Thermopylae. All the rulers of Greece united together in support of the King of Sparta against the advancing army of Persians and established the world's first democracy.
19. Atonement (2007)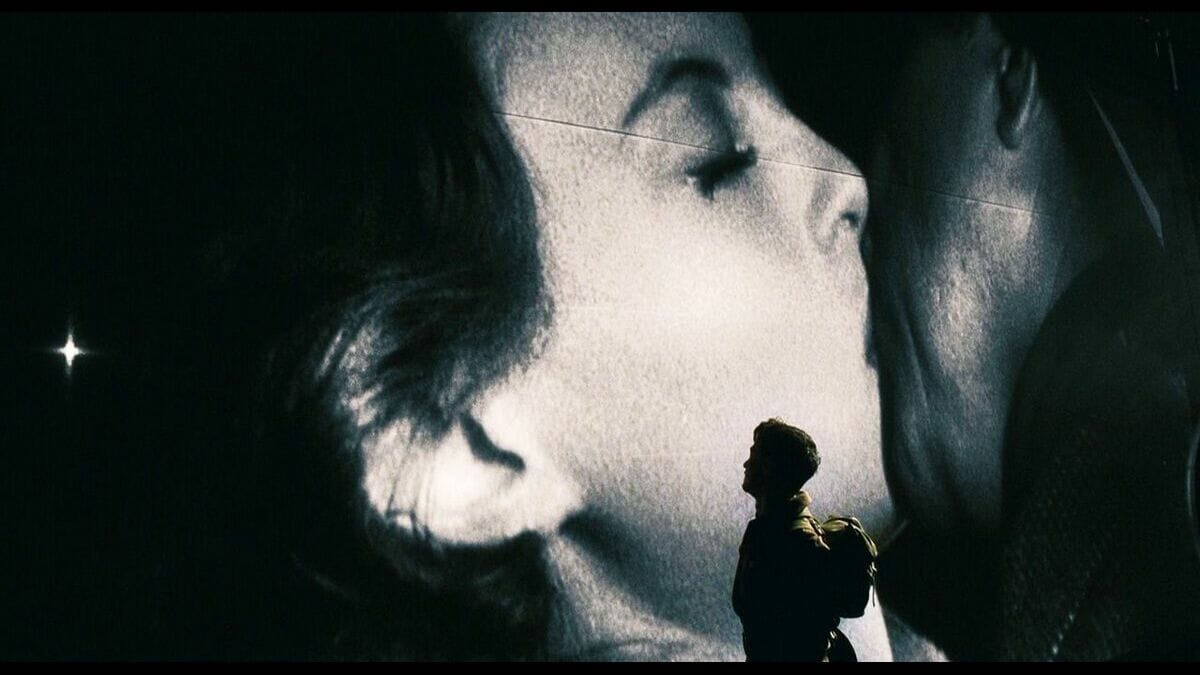 Director: Joe Wright
Writer: Christopher Hampton
Cast: Keira Knightley, James McAvoy, Romola Garai, Saoirse Ronan, Vanessa Redgrave
IMDb Ratings: 7.8/10
Rotten Tomatoes Score: 83%
Set in England in the 1930s, Atonement is about Briony and her crush Robbie. When Briony misinterprets the relationship between him and her sister Cecilia, she interferes and accuses Robbie of a false crime.
A few years later, he is banished to fight in the second world wa\. He is excused from the War on the condition that he fights in the French War, where he is reunited with her long-lost lover, Cecilia.
18. The Hurt Locker (2009)
Director- Kathryn Bigelow
Writer-
Cast- Jeremy Renner, Anthony Mackie, Brian Geraghty, Mark Boal, Guy Pearce, Evangeline Lily
IMDb Ratings- 7.5 /10
Rotten Tomatoes Score- 97%
The Hurt Locker is about Sergeant William, who is responsible for mentoring a bomb disposal team during a war in Iraq.
His beliefs and unorthodox approach to training raise conflicts amongst his colleagues. In the stress of war, the film follows the psychological response of the Explosive Disposal team.
17. 12 Strong (2018)
Director- Nicolai Fuglsig
Writer-Ted Tally and Peter Craig
Cast- Chris Hemsworth, Michael Shannon, Michael Pena, Navid Negahban, Trevante Rhodes, Geoff Stults, Thad Luckinbill, Ben O,Toole, William Fichtner , Robbie Riggle.
IMDb Ratings- 6.5/10
Rotten Tomatoes- 50%
12 Strong is an unsettling and truthful portrayal of the Afghanistan war. It is set in Afghanistan after the events of September 11, which led to serious military actions in the country. Chris Hemsworth stars as the Captain of the United States army.
A lot of violence and bloodshed is shown in this war film, which is the true depiction of what the elite green beret unit faced in 2001.
16. War Horse (2011)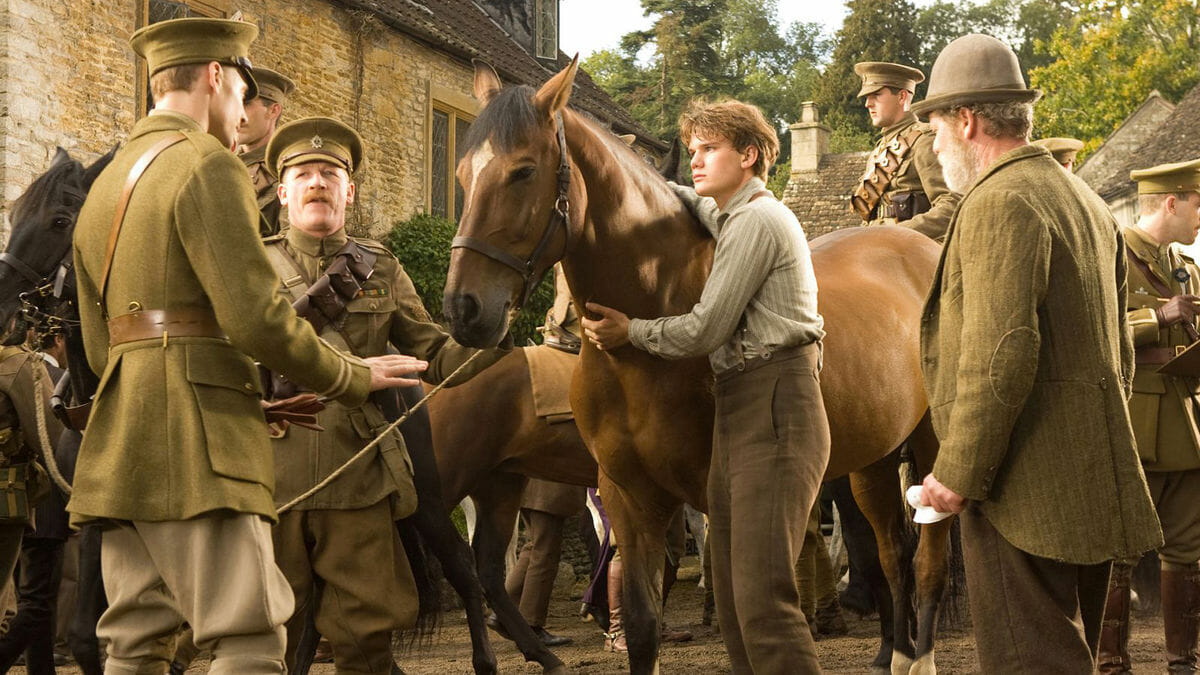 Director- Steven Spielberag
Writer- Lee Hall and Richard Curtis
Cast- Jeremy Irvine, Benedict Cumberbatch, Tom Hiddleston, Emily Watson, Peter Mullan, David Thewlis, Celine Buckens
IMDb Ratings- 7.2/10
Rotten Tomatoes Score- 75%
The plot of the movie revolves around Joey, an Irish horse hunter who is made to join the British soldiers during World War I.
Horrors of wars and encounters with several people follow as he goes around Europe to fight for his owners. The film was nominated for six categories in the 2011 Academy Awards, including Best Picture.
15. Welcome To Sarajevo (1997)
Director- Michael Winterbottom
Writer- Frank Cottrell Boyce
Cast- Woody Harrelson, Marisa Tomei, Stephen Dillane, Kerry Fox, James Nesbitt, Emily Lloyd
IMDb Ratings- 6.7/10
Rotten Tomatoes Score- 78%
Welcome to Sarajevo is a story of a delusional war reporter, Michael Henderson, who goes to Sarajevo to cover the Bosnian War. He strictly maintains objectivity as a reporter, but that changes when he discovers that orphans are living in critical conditions during the War.
He takes matters into his own hands when his report regarding the orphans is met with indifference. The movie is an adaptation of Michael Nicolson's novel 'Natasha's Story.
14. Lord of War (2005)
Director- Andrew Niccol
Writer- Andrew Niccol
Cast- Ethan Hawke, Bridget Moynahan, Jared Leto, Nicolas Cage, Eamonn Walker, Ian Holm,
IMDb Ratings- 7.6/10
Rotten Tomatoes Score- 61%
It sheds light on illegal arms trafficking by using the example of Yuri Orlov, an arms dealer who makes a business deal with a warlord in Africa.
He later finds his family in danger when an Interpol agent pursues him. Lord of War is a great movie and is loosely based on a true story of several arms dealers.
13. Hacksaw Ridge (2016)
Director- Mel Gibson
Writer- Andrew Knight and Robert Schenkkan
Cast- Andrew Garfield, Teresa Palmer, Luke Bracey, Sam Worthington, Hugo Weaving, Rachel Griffiths, Vince Vaughn
IMDb Ratings- 8.1/10
Rotten Tomatoes Score- 84%
Hacksaw Ridge is a spine-chilling film based on the true narrative of Desmond Doss, an American military combat medic. After the attack on Pearl Harbor by the Japanese, Doss joins the U.S. Army.
He served in World War II as a medic as his religion abstained him from using weapons. Andrew Garfield plays the role of Desmond Doss, who went on to become the first conscientious objector to be honored with the Medal of Honor for his service in the second world war.
12. Dunkirk (2017)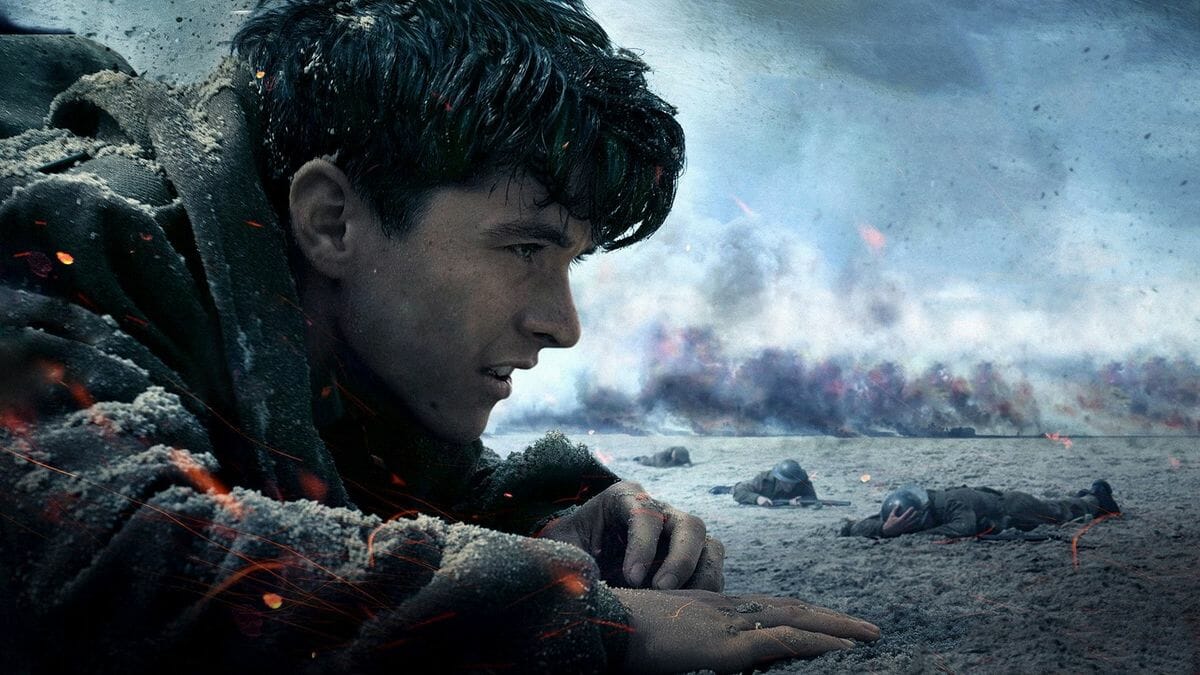 Director-Christopher Nolan
Writer-Christopher Nolan
Cast-Fionn Whitehead, Harry Styles, Tom Glynn-Carney, Cillian Murphey, Tom Hardy, Barry Keoghan, Mark Rylance, Jack Lowden, Aneurin Barnard, James D'Arcy, Kenneth Branagh.
IMDb Ratings- 7.8/10
Rotten Tomatoes Score-92%
Dunkirk follows the events of British soldiers as they try to evacuate from a German town named Dunkirk during World War II. This movie is a brilliant enactment of the Dunkirk Evacuation through the perspectives of natural elements like air, sea, and land.
Dunkirk is often said to be the greatest English film and one of the best war movies ever made.
11. Empire of The Sun (1987)
Director- Steven Spielberg
Writer- Tom Stoppard
Cast-Christian Bale, John Malkovich, Miranda Richardson, Nigel Havers, Ben Stiller
IMDb Ratings- 7.7/10
Rotten Tomatoes Score- 75%
Empire of The Sun is a story of a British boy named Jim who gets separated from his family during the Second World War. As the country falls and survival gets hard in the hostile streets, he gets enrolled in a prisoner of War (POW) camp by the Japanese.
The story of the film is based on J.G. Ballard's novel of the same name. This coming-of-age war movie is considered to be one of the best war movies on HBO Max.
10. Black Hawk Down (2001)
Director- Ridley Scott
Writer- Ken Nolan
Cast- Josh Hartnett, Tom Hardy, Eric Bana, Tom Sizemore, Orlando Bloom, Ewan McGregor
IMDb Ratings- 7.7/10
Rotten Tomatoes Score- 77%
Black Hawk Down is a story based on true events of the Battle of Mogadishu in 1993. The story is an adaptation of Mark Bowden's novel, Black Hawk Down.
Captain Mike Steele (played by Jason Issacs) is on a mission to catch two lieutenants of Somalia with his hundred American soldiers in Mogadishu. This movie provides the depiction of urban warfare in its truest form. The film won two Academy Awards in 2002, excluding two nominations.
9. Saving Private Ryan (1998)
Director- Steven Spielberg
Writer- Robert Rodat
Cast- Tom Hanks, Matt Damon, Vin Diesel, Edward Burns, Barry Pepper, Tom Sizemore, Jeremy Davies, Ted Danson
IMDb Ratings- 8.6/10
Rotten Tomatoes Score- 93%
This film is set during the time of World War II in the Battle of Normandy. Captain John J. Miller is sent on a mission to find Private Ryan, along with his crew. The film is a depiction of the extraordinary courage that every soldier has in the time of warfare.
8. The Life and Death of Colonel Blimp (1943)
Director- Michael Powell and Emeric Pressburger
Writer- Michael Powell and Emeric Pressburger
Cast-Roger Livesey, Deborah Kerr, Anton Walbrook, James McKechnie, John Laurie, Ursula Jeans,
IMDb Ratings- 8/10
Rotten Tomatoes Score- 97%
The Life and Death of Colonel Blimp are loosely based on David Low's comic strip, Colonel Blimp. The film is widely accepted as the greatest British film ever made.
The movie explores the military career of a British army officer, Clive Candy. In his early days, he fought in the Boer war and had a friendship with a German officer. The film was considered to be a technical marvel because it had technicolor.
7. The Battle of Algiers (1966)
Director- Gillo Pontecorvo
Writer- Gillo Pontecorvo and Franco Solinas
Cast- Brahim Haggiag, Samia Kerbash, Saadi Yacef, Fusia El Kader, Jean Martin
IMDb Ratings- 8.1/10
Rotten Tomatoes Score: 99%
This movie is about the Algerian War that took place between insurgent guerillas in the North African Nation. This film is one of the best war movies on HBO Max. Some people who fought in the real War are also starred in this film.
6. Full Metal Jacket (1987)
Director- Stanley Kubrick
Writer- Stanley Kubrick, Michael Herr, and Gustav Hasford
Cast- Matthew Modine, Vincent D'Onofrio, Lee Ermey, Adam Baldwin, Arliss Howard, Dorian Harewood, Kevyn Major Howard, Ed O'Ross
IMDb Ratings- 8.3/10
Rotten Tomatoes Score- 92%
Full Metal Jacket is a story about the Vietnam War in the 1960s. It revolves around a soldier, J.T. Davis, who falls under the training of ruthless commander Hartman.
The soldiers find themselves mentally exhausted, and after a dramatic event, they are on their own to fight the horrors of the War and its chaos. This movie is claimed to be the best movie about the wars in Vietnam. It is an adaptation of Gustav's The Short-Timers of 1979.
5. The Tuskegee Airmen (1995)
Director- Robert Markowitz
Writer- Paris Qualles, Trey Ellis, Ron Hutchinson, Robert Wayland Williams, T.S. Cook
Cast- Laurence Fishburne, John Lithgow, Cuba Gooding Jr, Allen Payne, Courtney B. Vance, Andre Braugher, Malcolm Jamal-Warner, Christopher McDonald
IMDb Ratings- 7.1/10
Rotten Tomatoes Score- 88%
This movie is an HBO Original film that tells the story of a group of pilots who are forced to fight racism to achieve success in World War II.
The movie is based on the story of the actual pilots who became the first African-American pilots to be a part of the U.S. Army Air Corps.
4. Rome, Open City (1945)
Director- Robert Rossellini
Writer- Sergio Amidei, Federico Fellini, Alberto Consiglio, Roberto Rossellini
Cast- Aldo Fabrizi, Anna Magnani, Marcello Pagliero, Maria Michi, Francesco, Carla Rovere
IMDb Ratings- 8/10
Rotten Tomatoes Score- 100%
Rome, Open City, is about Resistance leaders facing the Nazi invaders in Rome. The movie is set in 1943 when the city was under the invasion of Germans. It is based on Stories of Yesteryear by Sergio Amidei and Alberto Consiglio.
3. Cold Mountain (2003)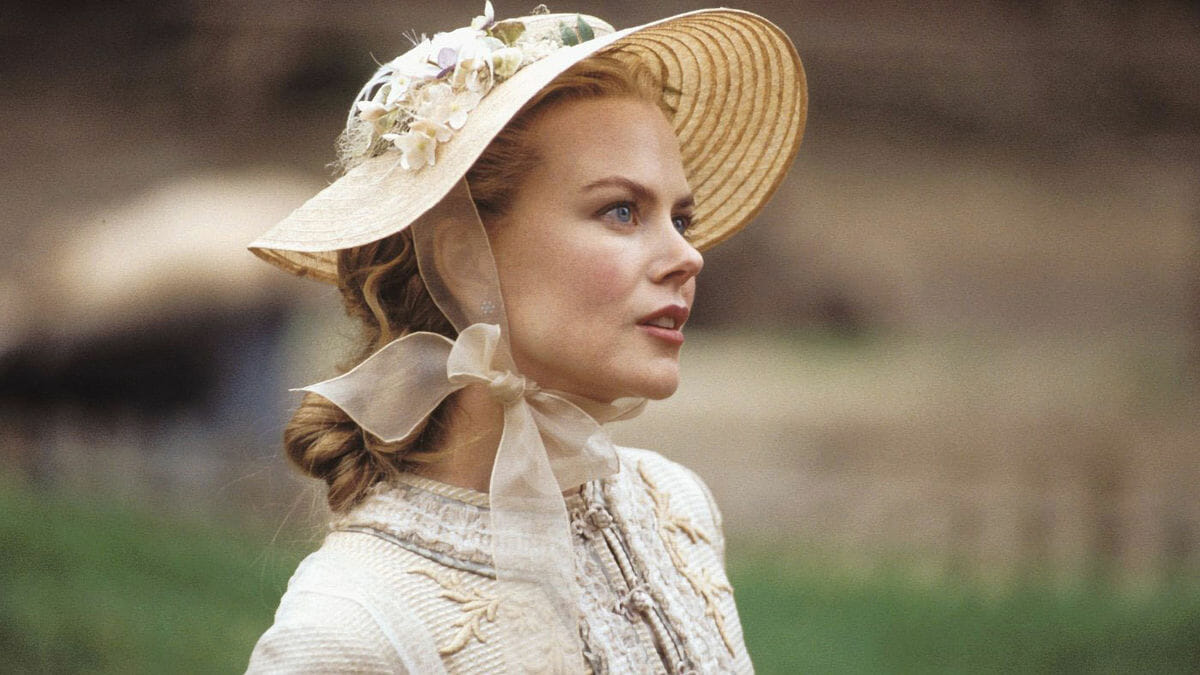 Director- Anthony Minghella
Writer-
Cast- Nicole Kidman, Jude Law, Natalie Portman, Renee Zellweger, Philip Seymour Hoffman, Eileen Atkins, Charlie Hunnam
IMDb Ratings- 7.2/10
Rotten Tomatoes Score- 70%
The movie is about a soldier, W.P. Inman, who leaves on the day of his marriage as the American Civil War begins.
After the War, he is wounded and struggles to reach Cold Mountain in order to meet with his wife once again. The movie is based on Charles Frazier's novel of 1997.
2. Sergeant York (1941)
Director- Howard Hawks
Writer- Harry Chandlee, Abem Finkel, John Huston, Howard E. Koch
Cast- Garry Cooper, Joan Leslie, Walter Brennan, June Lockhart, George Tobias, Margaret Wycherly
IMDb Ratings- 7.7/10
Rotten Tomatoes Score- 88%
One of the best war movies on HBO Max, this movie is a biopic of Alvin C. York, who became an American war hero after the first world war.
It is based on York's diaries compiled by Tom Skeyhill. Cooper won the Academy Award for his brilliant acting in the movie, and the film received nine nominations and one award.
1. Lone Survivor (2013)
Director- Peter Berg
Writer- Peter Berg
Cast- Mark Wahlberg, Taylor Kitsch, Ben Foster, Eric Bana, Alexander Ludwig, Emile Hirsch
IMDb Ratings- 7.5/10
Rotten Tomatoes Score- 75%
Set during the War in Afghanistan, the storyline follows Marcus Luttrell and the Navy SEALs and their mission, Operation Red Wings, to trace the leader of the Taliban, Ahmad Shah.
But the mission is not easy as they find themselves becoming the target of the enemies. It is based on Marcus Luttrell's novel with the same title.