The most famous and loved Japanese anime character Naruto has already taken a step ahead towards a modification. Naruto has transformed its whole journey to Boruto: Naruto Next Generations. The updated journey of Naruto is also taken from the very own manga series,, which has been formulated by Ukyo Kodachi and Masashi Kishimoto.
However, later the comic turned out to be an anime series. The notable directors of the anime series are Noriyuki Abe, Masayuki Koda, Hiroyuki Yamashita, and Toshiro Fujii. Koichi Machiyama and Makoto Hijikata have produced Boruto: Naruto Next Generations.
A Japanese entertainment company named Shueisha Inc. has provided the idea of composing a sequel of Naruto to Kishimoto. But Kishimoto did not think this idea to be a fruitful one so he rejected it. However, Mikio Ikemoto took Shueisha's idea and started working on this project. Whereas Ukyo Kodachi is the actual head behind the story of Boruto.
The Release Date and Streaming Platform of Boruto: Naruto Next Generations Episode 220
It is already known to everyone that Boruto Episode 220 will appear on the screen on Sunday October 17. Takeshi Yoshimoto has directed this episode whereas Masaya Honda has worked as a writer for this episode. The makers of the have named the upcoming occurrence as Remaining Time.
The fans of this series will be able to watch it along with the English subtitles in Crunchyroll and Animelab. Moreover, the 220th episode will release worldwide on October, 17, which is good news for all the spectators of Boruto.
A Recap About Episode 219 of Boruto: Naruto Next Generations 
As the 219th episode depicts, Shikamaru seems to be angry and disturbed after having an indication that Code. Whereas Amado explains how the Code can destroy everything after gaining knowledge about it. This incident made Naruto understand that they won't be able to keep anything neither from Naruto nor from Boruto.
After this chaos occurs, when Code wakes up and starts finding the thing he was protecting, that is the Ten-Tails. However, to find out about Ten-Tails, he had a conversation with Isshiki Otsutsuki's spirit.
What will the 220th Episode of Boruto: Naruto Next Generations be About?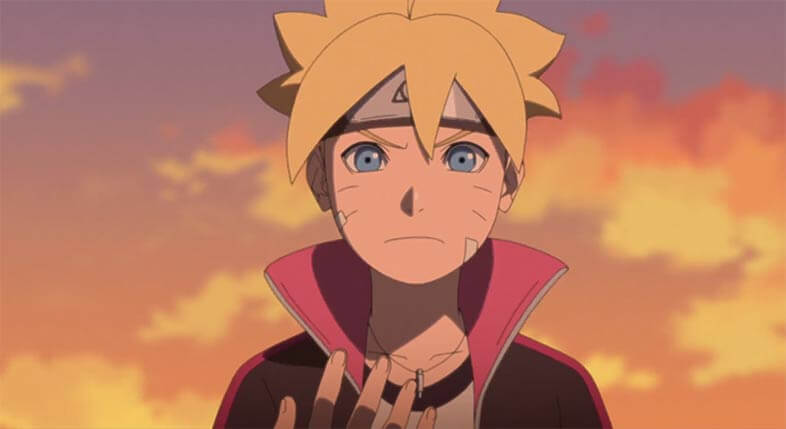 This subheading will provide the spectators of Boruto: Naruto Next Generations a spoiler about the upcoming 220th episode. This episode will be all about Boruto, Code, and their dispute. In the 220th episode, Isshiki will speak about his involvement with Code. However, because of Momoshiki's capacities, Boruto will be trapped in danger. This will create a big question of whether Boruto will be alive or not.
Is the Trailer of the 220th Episode of Boruto: Naruto Next Generations Out?
The teaser has already hit social media. The onlookers of the show have given a positive response to it. Well, Naruto fans are really excited to watch how Boruto will take off the legacy and protect everyone. Just a few days are left for the upcoming 220th episode of Boruto: Naruto Next Generations.