Demon Slayer ( Kimetsu no Yaiba) is a hit animation series with fantastic anime characters and equally impressive voice-over actors. Demon Slayer is presently one of the most well-known anime series. It's a renowned shonen action narrative set in Japan in the 1910s when demons stalk the night.
Demon Slayers like hero Tanjiro Kamado are called upon to rescue the day. Even though these warriors are all equipped with distinctive Nichirin swords or katanas, their task is not simple.
Demon Slayer has some of the industry's most excellent animation and soundtrack. The anime also has fantastic voice acting from a brilliant ensemble of performers who know how to bring these characters to life. Fans will recognize the vocals of these skilled performers from other popular anime series if they listen attentively.
20. Inada (Father Spider demon)
In Demon Slayer, Tetsu Inada depicted Father Spider Demon (Himitsu no Kaiba).
When battling Tanjiro Kamado and Inosuke Hashibira, the Father Spider Demon was the most loyal to his family, continuously telling them to stay away from the family while trying to assassinate the duo.
19. Daisuke Hirakawa (Enmu)
Enmu, the Lower Moon, One of the Twelve Demon Moons, represents the Twelve Demon Moons.
Daisuke Hirakawa is an actor who has been in films such as JoJo's Bizarre Adventure: Eyes of Heaven (2015), Demon Slayer the Movie: Mugen Train (2020), and Transformers: Galaxy Force (2005).
Noriaki Kakyoin, Rei Ryugazaki, and Laito Sakamaki were all voiced by Daisuke Hirakawa, a Japanese voice actor.
18. Konomi Kohara (Kamado, Hanako)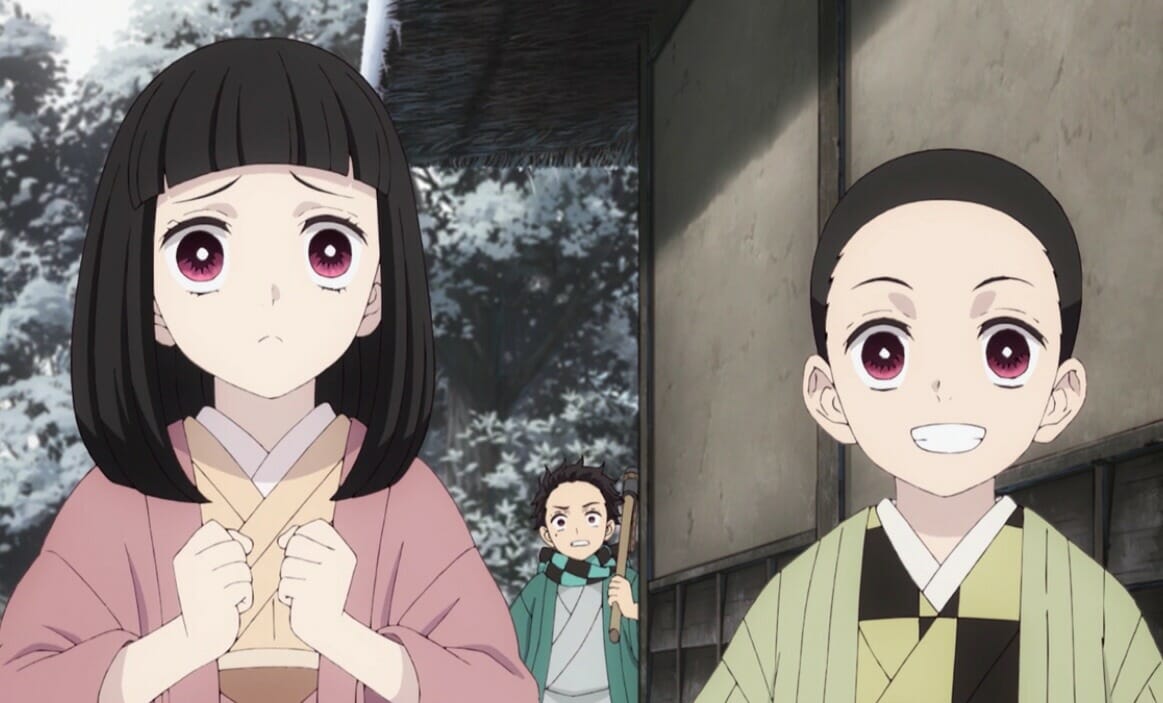 Hanako Kamado was portrayed by Konomi Kohara, one of the demon slayer voice actors.
Hanako had a great relationship with her family; she adored her elder brother and frequently sought his attention. Like her other siblings, she was disappointed that she would not be allowed to accompany her brother to the village. She is commonly shown assisting her family with home duties and reprimanding her siblings when they are misbehaving.
17. Eiji Takemoto (Kanamori Kozo)
Kozo has a soft-spoken and tranquil demeanor. Despite his grievous injuries, he can understand the hot-blooded Hotaru Haganezuka. He has a profound affection for people, as seen by his continuing defense of Hotaru from Upper Rank 5, Gyokko.
Eiji Takemoto is a Japanese voice actor. His name is sometimes misspelled and sometimes known as Hidefumi Takemoto. Takemoto's nickname is Takepon. Takemoto works with Aoni Productions and enjoys watching Japanese-found footage films.
16. Koudai Sakai (Kazumi)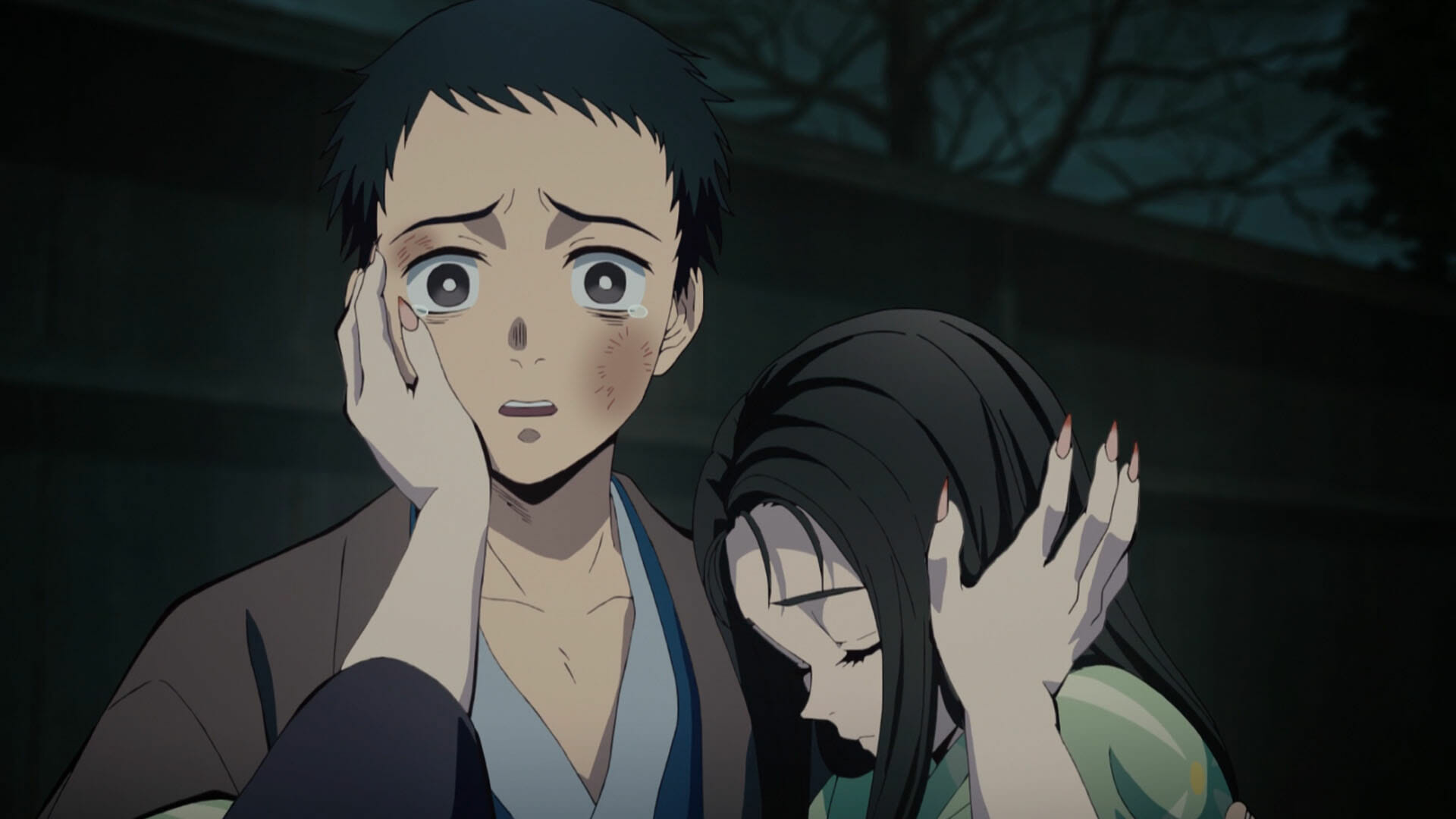 Kdai Sakai, a Japanese voice actor, voices Kazumi in Demon Slayer. Sakai became a voice actor after seeing Rika Matsumoto do Ash Ketchum, which he performed and debuted in 2013. Nobunaga Oda in Nobunaga Teacher's Young Bride, Mitsumune in The Lost Village,  Sakuya Sakuma in A3!, and Shaun in Shadows House are just a few of Sakai's notable roles.
15. Yuuki Kaji (Sabito)
Kaji is a voice actor and vocalist working with the VIMS agency since 2004. In Kimetsu no Yaiba (Demon Slayer), he voices Sabito, a character who arrives early in the series to help Tanjiro Kamado. Throughout his career, he has said several prominent male roles, but he is also noted for his ability to increase his pitch to imitate the voice of a child character.
Kaji studied Japanese narration and acting at the Japanese Narration and Acting Institute, specializing in anime narration and voice acting. In 2004, he made his voice acting debut with the Arts Vision talent agency, and two years later, he landed his first anime part in "Fushigihoshi no Futagohime."
14. Nobuhiko Okamoto (Genya Shinazugawa)
Genya Shinazugaw is a Demon Slayer in the Kimetsu no Yaiba (Demon Slayer) series and one of the five victims of the Final Selection. Sanemi Shinazugawa, the Wind Pillar's younger brother, is Genya Shinazugawa.
In the last assessment of the selection, Genya was able to survive the seven-day trial. He demanded his Nichirin Sword angrily, beating his bird and Katana forcefully when his request was ignored.
13. Tomokazu Seki (Sanemi Shinazugawa)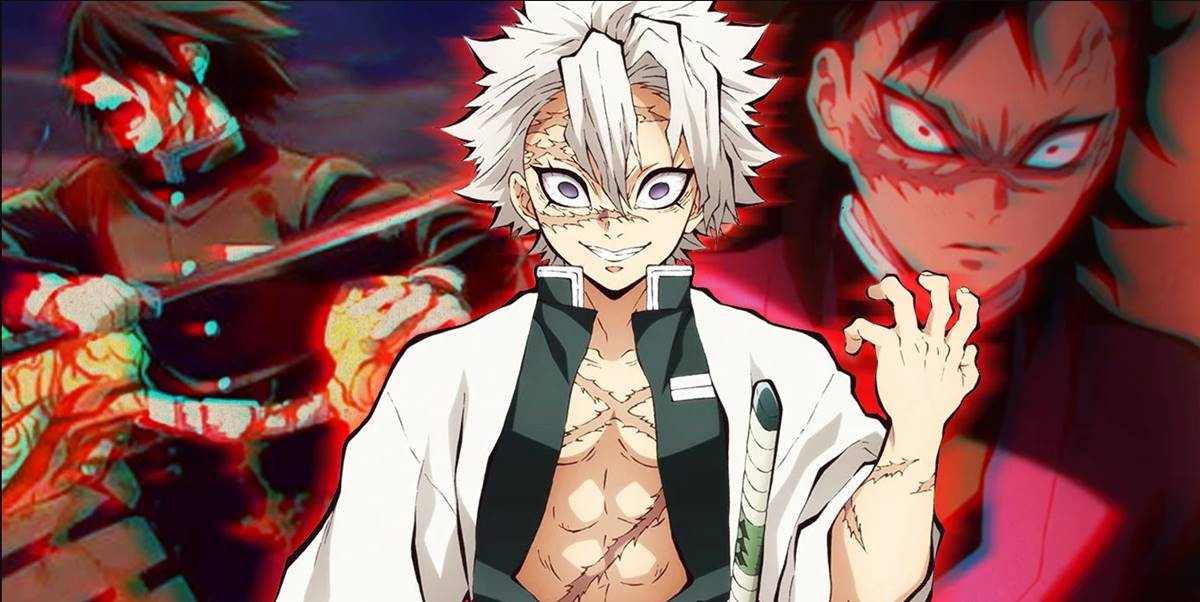 Sanemi is aggressive, fiery, outgoing, obstinate, impetuous, and ready to strike out. He is generally apathetic to others and can quickly become enraged.
Sanemi's solitary act of reverence was for Kagaya Ubuyashiki, and it was only after she realized the guy was far more than his outer look implied. Sanemi has also shown a desire to fight, expressing his willingness to face Upper-Rank demons and his pleasure at confronting Upper-Rank One, Kokushibo.
12. Kengo Kawanishi ( Muichirou Tokitou)
Muichiro is a rambunctious guy who can't seem to stop thinking and can't seem to concentrate on anything. He prefers to think for himself and acts solely on logic, never allowing emotion to guide him, making him appear utterly apathetic and uncaring.
11. Takahiro Sakurai (Giyuu Tomioka
Takahiro Sakurai was born in Okazaki, Aichi, Japan, on June 13, 1974. Sakurai has been working as a voice actor since 1996 and is a member of the voice firm 81 Produce.
In Kimetsu no Yaiba, he plays Giyu Tomioka (Demon Slayer). The Sting from Fairy Tail, Crusty from Log Horizon, Osomatsu Matsuno, and Giyu Tomioka are just a few of the attractive and adorable characters he has played.
10. Hiro Shimunu (Zenitsu Agatsuma)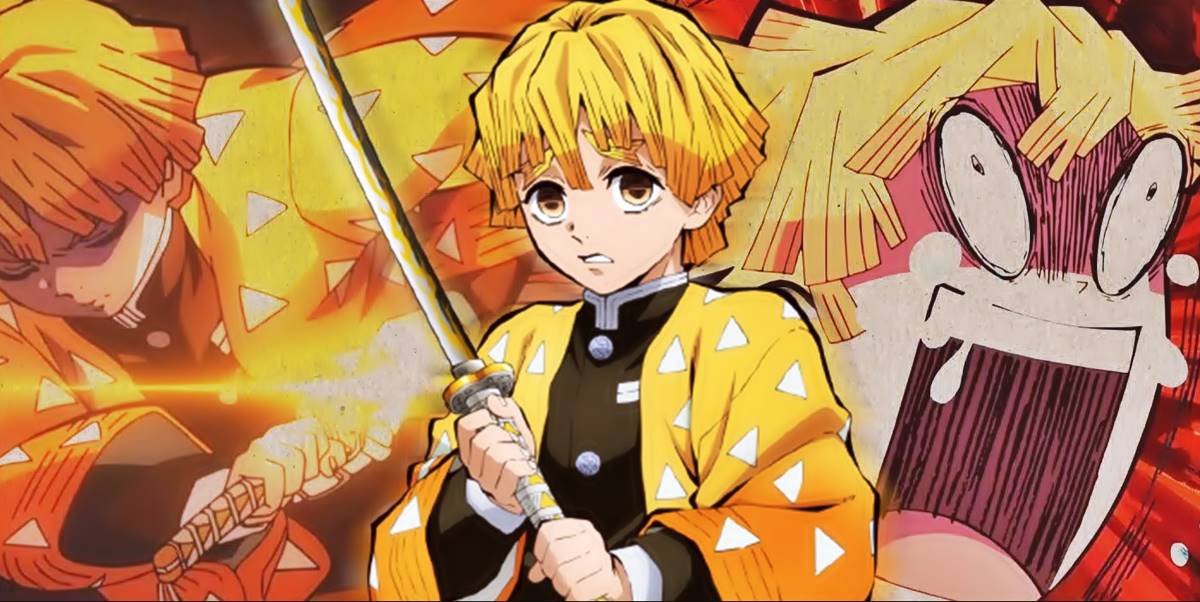 Zenitsu Agatsuma is a significant character in the series. He is known for many things, from cowardice and constant shouting to his charming crush on Nezuko. Most of all, he is a practitioner of thunder breathing, and when asleep, he can move with astonishing speed.
Zenitsu's voice actor is Hiro Shimon, who also voices the flame villain Dabi in My Hero Academia and the supporting character Connie Springer in Attack on Titan. Additionally, he communicates Nacht Faust in Black Clover and Rindo in Tokyo Revengers.
9. Akari Kito (Nezuko Kamado)
Nezuko Kamado has few dialogues in the Demon Slayer anime because she wears a bamboo muzzle and sleeps a lot to keep her craving for human flesh at bay. Despite this, her voice actress conveyed Nezuko's feelings through her humming, moans, and whimpers and the few phrases she spoke early on.
Akari Kito, who voices Nezuko, has said several anime characters, including Tsukasa in TONIKAWA: Over the Moon For You and Nene Yashiro in Toilet-Bound Hanako-Kun. She also played Kotoko in the film In/Spectre.
7. Takahiro Sakurai (Giyu Tomioka)
Giyu Tomioka is the current water Hashira, which means he fights similarly when Tanjiro begged Giyu to spare Nezuko's life after he turned into a demon, Giyu grudgingly agreed. Shinobu Kocho, the insect Hashira, is also one of his associates.
Takahiro Sakurai, Giyu's voice actor, has a remarkable resume. In Fruits Basket, he portrayed the flamboyant Ayame Sohma; in the 2016 Berserk anime, he described the wicked knight Griffth; and in Food Wars!, he voiced Isshiki Satoshi.
6. Yoshitsugu Matsuoka(Inosuke Hashibira)
Animals surrounded Inosuke Hashibira. As a result, he possesses acute instincts and senses for locating demons. He also stands out among the Demon Slayers because he employs the unusual beast-breathing approach in battle with his dual Nichirin blades.
Inosuke's voice actor has worked on several projects, including Food WarsSoma !'s Yukihira and Re: villain Zero's Betelgeuse.
He also plays  Nicol Ascart in the reverse-harem otome anime My Next Life as a Villainess and  Futaro Uesugi in The Quintessential Quintuplets.
5. Satoshi Hino( Kyojuro Rengoku)
Kyojuro Rengoku is the vibrant and self-assured flame Hashira who worked hard to succeed his father as the former flame Hashira and win the privilege of wearing his one-of-a-kind flame-based cloak. He was the main character of the Mugen Train story arc and sacrificed his life in the battle against the Upper Moon Three, Akaza.
Satoshi Hino, who performed  Kamui in the popular satirical series Gintama and   Ibara in the dark fantasy anime Akame Ga Kill!, is Kyojuro's voice actor. He also appeared in several TV shows, including Black Clover and Cells at Work!
4. Saori Hayami (Shinobu Kocho)
Shinobu Kocho is the Hashira bug, a small yet formidable creature with a distinct combat technique. Shinobu utilizes venom on her Nichirin sword instead of raw force to defeat demons considerably more extensive and powerful than herself. As her butterfly-shaped hair adornment suggests, she is also a member of the butterfly estate.
Shinobu is voiced by Saori Hayami, a busy voice actor who previously appeared in My Next Life as a Villainess as the swordswoman Kagura Mikazuchi and the lovely otome heroine Maria Campbell. In the latest Josei anime series, My Senpai is Annoying; she also voices Toko Sakurai.
3. Toshihiko Seki (Muzan Kibutsuji)
Muzan Kibutsuji, the archvillain, is the eldest and most deadly demon. All monsters, including the Twelve Kizuki, are descended from him. Any person that crosses Muzan will be mercilessly mutated or killed. Even in Akaza's eyes, his harsh and pitiless personality makes him a terrifying evil.
Toshihiko Seki, who voices Muzan, has also appeared in numerous other anime series, including Bleach's Kaien Shiba the Soul Reaper, Hunter x Hunter's Nen Coach Wing, and Golden Kamuy's Henmi Kazuo.
2. Katasuyuki Konishi (Tengen Uzui)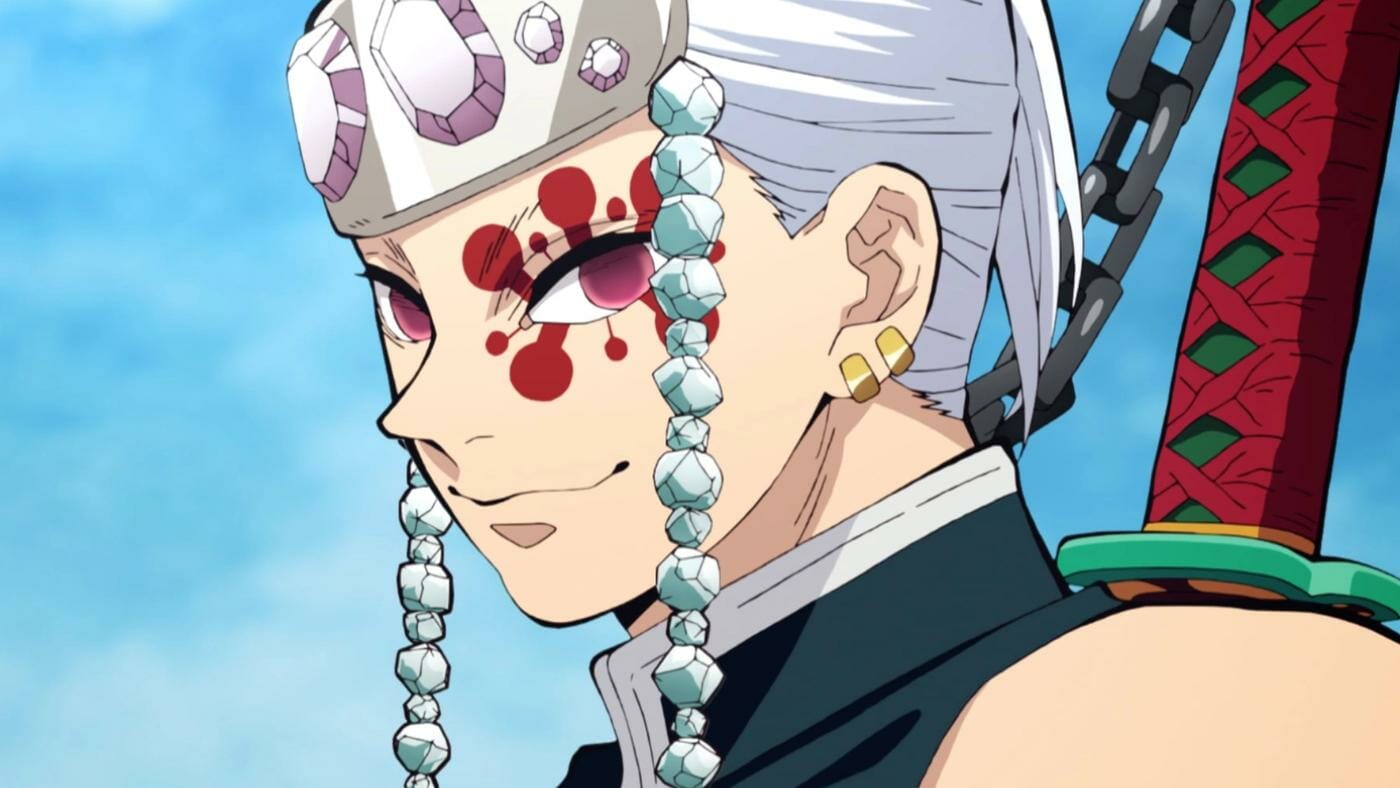 Tengen Uzui is the Entertainment District story arc star and the flamboyant sound Hashira. He informally took over as Tanjiro's Hashira tutor and adviser from Kyojuro. Tengen carries two Nichirin swords chained together, as well as three shinobi "women" who assist him in hunting down demons. Clever mice even surround him.
Katsuyuki Konishi, who has performed several parts in anime, is Tengen's voice actor. In Fairy Tail Zero, he voiced Yuri Dreyar,  Dreyfus in The Seven Deadly Sins, Juggernaut in Fire Force,  and Sheepshead in One Piece.
1. Natsuki Hanae (Tanjiro Kamado)
Tanjiro Kamado is known for being a workaholic yet gentle protagonist who struggles for the betterment of others, particularly his demon sister Nezuko. He put in two years of hard work before embarking on his journey, and now he'll willingly face the fearsome Twelve Kizuki if it means bringing Nezuko back to life.
Tanjiro's voice actor, Natsuki Hanae, has portrayed various small and significant roles. In Platinum End, he played the angel Revel, and in Attack on Titan, he played Falco Grice. He also plays Gremmy Thoumeaux, the wicked Quincy character, in the forthcoming Bleach season.
Additional English Voice Actors
The production firm behind the English dub of the Kimetsu no Yaiba (Demon Slayer) animation series, which premiered on Toonami on October 12, 2019, is Bang Zoom! Entertainment. The number of English voice actors who participated in the dubbing series has a long history and filmography, and they have also been in several popular anime series.
The primary cast of Kimetsu no Yaiba's English version's voice actors and actresses are listed below (Demon Slayer).
1. Abby Trott (Nezuko Kamado)
Abby is an American voice actress who has also voiced Ichi Mezato in Mob Psycho,  Julieta Juris in Mobile Suit Gundam: Iron-Blooded Orphans, Eliza in Hunter x Hunter, and Veronica in The Seven Deadly Sins, in addition to playing a starring part in Kimetsu no Yaiba (Demon Slayer) series.
2. Zach Aguilar

(

Tanjiro Kamado

)
Zach is an American voice actor born on Feb 21, 1998, in the United States. He is employed with Bang Zoom! Productions. He has also voiced, Genos in One Punch Man, Slaine Troyard in Aldnoah Zero, Sieg in Fate/Apocrypha, and Koichi Hirose in Jojo's Bizarre Adventure: Diamond is Unbreakable, in addition to Tanjiro.
3. Aleks Le

(

Zenitsu Agatsuma

)
Aleks is an American actor who played Mario Zucchero in Jojo's Bizarre Adventure: Golden Wind, Lilpilin in Sword Art Online: Alicization – War of the Underworld, and Ake in The Rising of the Shield Hero.
4.

Doug Erholtz ( Kasugai Crow)
Doug is an American voice actor who has voiced Blue Exorcist's Kaoru Tsubaki,  Bleach's Gin Ichimaru, Berserk's Corkus, Naruto's Asuma Sarutobi  Sword Art Online's Kuradeel, Zatch Bell's Galliont and   The Prince of Tennis' Takeshi Momoshiro.
5. Greg Chun ( Muzan Kibutsuji)
Greg is an actor that works as a voice-over artist in the United States. Matsuo in  Naoki Miki in Sword Gai: The Animation, Mob Psycho 100, and Major Hideomi Iba in Sirius the Jaeger are just a few of his roles.
Minor Cast
Abby Trott as Chuntaro and Hand Demon's Brother (episode 5)
Jessica DiCicco as Shigeru Kamado and Young Hand Demon (episode 5)
Derek Stephen Prince as Spider Demon (Elder Brother)
Xanthe Huynh as Kibutsuji's Daughter and Tokie