Many fantasy anime comes out every year, but not many of them have a huge fan base. In this case, people forget many anime. In such a vast genre- Sword Art Online has indeed made its mark! It accumulated a lot of fans over the years. People often search for new seasons of SAO and wait for their release. However, the wait often turns out to be a long one!
But are you a fan who has already finished the entire anime and is now looking for new anime series to fill the gap in your heart? Fans searched far and wide on the vast internet and got our hands into some good stuff.
Keeping the fans of the Isekai genre in mind, there is a few anime like Sword Art Online. These anime might not be a copycat, but they are unique in their own ways and resemble SAO. But, before we get into that, we are going to go through the basics of our SAO quickly, so it is easier for you to understand if you haven't caught up on this anime till now!
Synopsis of Sword Art Online
The fantasy anime is based in the year 2022, when technology is on another level. An online video game named Sword Art Online or SAO has been launched. This virtual reality video game is set in another world where the players control the game with something known as "NerveGear."
Our protagonist, Kirito, is one of the characters in the anime who starts playing the game and a few thousand other characters. But this virtual world is nothing like the real world. Aincrad is another world that is filled with action, adventure, and monsters! But, there is a catch- the characters have to defend themselves because if they die in the virtual reality- they will meet their demise in the real world too! Kirito meets a lot of people in this world- both friends and foes. Another one of the main characters is Asuna Yuuki, who has an important role to play! The only way of returning home is to stay alive throughout the video game and reach the 100th floor without defeat!
Embark on this journey through the fantasy world where the players find a way to save their lives and finish the game. This anime series is considered one of the best Isekai (a type of fantasy category where the main character is taken to a fantasy world) anime, which completely changed the genre's outlook.
Watch Order of Sword Art Online
Knowing the watch order of the anime series might be a little overwhelming for new viewers. For this very reason, there is a list of the order that contains the chronological order of the series.
Sword Art Online- 25 episodes

Sword Art Online II- 24 episodes

Sword Art Online: Ordinal Scale Movie

Sword Art Online: Alicization- 24 episodes

Sword Art Online: Alicization- War Of Underworld- 12 episodes

Sword Art Online: Alicization- War Of Underworld II- 11 episodes

Sword Art Online: Progressive Movie (not yet released)
Where to Watch Sword Art Online
SAO is available on Netflix, Crunchyroll, and Hulu as well, so if you are an anime fan who still hasn't watched this gem- please do now!
11 Anime Similar To Sword Art Online
People are always hyped up for action anime with a bit of fantasy and romance in it. In such a scenario, SAO plays a pretty good role in satisfying the hunger of such fans. But what do you do when you have finished your favorite anime series?
Here is a list of anime to feed your cravings. The anime listed here are some of the best anime in the action-fantasy genre, have the same setup in another world like SAO, and the main characters have some resemblance. Who knows, this list might even bring for viewers a weekend's binge? Let's get started!
1. Log Horizon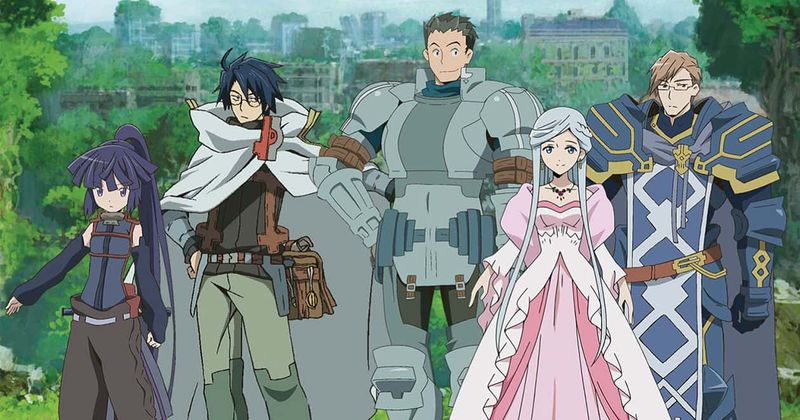 Director: Shinji Ishihira.
Writer: Toshizo Nemoto.
Starring: Mike Yager.
IMDb Rating: 7.7
In this anime, the protagonist is Shiroe, a shy person in real life but is too good at games, just like Kirito. But, surviving in a new world from which you are unable to log out can be tough competition. The anime series- Log Horizon shows gamers' lives in another world battling and negotiating to live.
And the first anime in this list- Log Horizon, is often considered one of the genre's best anime. With action, adventure, fantasy, and a hinge of politics- the main characters are similar in some respect too. The entire anime series is based on video games like Sword Art Online.
One day almost about thirty thousand Japanese gamers out of nowhere are transported to another world. This is the world of MMORPG (Massively Multiplayer Online Role-Playing Game) named Elder Tale. But in this MMORPG, there is an additional issue- the characters are unable to log out from the site!
Overall, Log Horizon will keep you entertained with lots of puzzles and calculations. The difference with SAO is that there are no cases of deaths in the game of this anime. It is a nice anime to binge-watch if you are done with SAO. Log Horizon is highly recommended, and it is a worthy alternative to Sword Art Online. You can watch this anime in Prime Video.
2. Accel World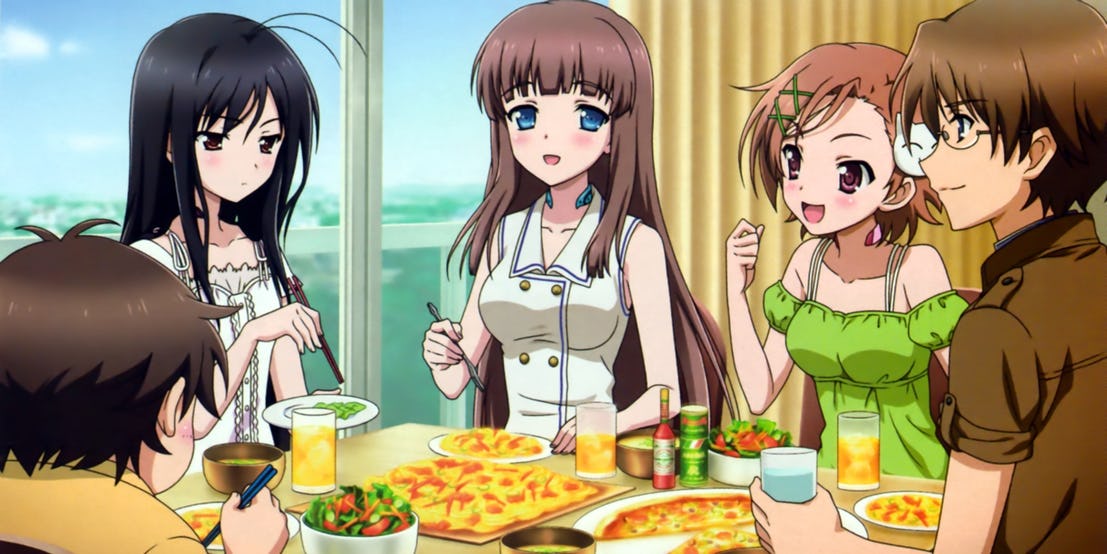 Director: Masakazu Obaraand.
Writer: Hiroyuki Yoshino.
Starring: Stephanie Sheh, Scott Kimerer.
IMDb Rating: 7.2
Like Sword Art Online, the anime Accel World takes place in a new video game world. Haruyuki Arita has been bullied for his weight all his life, but his life changes when he starts the game- 'Brain Burst.' It is a virtual reality fighting game with which you can trick the waves of your brain to stop time.
But the problem lies in the fact that if you end up losing the game, you will never be able to access Brain Burst again. Anime fans find a lot of similarities between SAO and Accel World.
The main character finds a new will to go on with his life after this game. Envision how the players fight for their lives with the cost of Burst Points. But the anime is not as simple as it sounds. The real game of Accel World begins after reaching the tenth level as new plots and twists get unleashes. It is one of the best anime of this decade and has our votes too! You can watch this anime in Prime Video.
3. No Game No Life
Director: Atsuko Ishizuka.
Writer: Jukki Hanada.
Starring: Yoshitsugu Matsuoka, Ai Kayano.
IMDb Rating: 7.8
The characters Sora and Shiru are two expert gamers who look at this world like some game. But the entire anime changes its pace when the main character receives an e-mail from an unknown sender. No amount of words will be able to describe how mind-boggling this anime is. You can watch this anime in Netflix.
They play a chess game with the unknown player and then get transported to another world where they meet Tet- the god of the land. No Game No Life deals with this world that runs on some basic fundamental rules and regulations. The main character is not one but two gamer siblings where they use their wit and will to survive and rule the new world.
Like Sword Art Online, No Game No Life is an anime all about mind games where the participants play to decide everything. It got a lot of votes from the fans to be the best anime of the decade.
4. DanMachi (Is It Wrong To Try To Pick Up Girls In a Dungeon?)
Director: season 1 (Yoshiki Yamakawa) and season 2 (Hideki Tachibana).
Writer: Hideki Shirane.
Starring: Yoshitsugu Matsuoka, Inori Minase.
IMDb Rating: 7.4
'Is It Wrong To Try To Pick Up Girls In a Dungeon?' is a rather popular anime with the third season going on in 2020. The main setting of the anime happens in a city called Orario, which is rather bustling and interesting, but our protagonist Bell Cranel wants to earn the title of the world's greatest adventurer. With this wish in mind, he steps out to defeat all the dangerous monsters of the city that are lurking around in the dark catacombs and labyrinths. 'Is It Wrong To Try To Pick Up Girls In a Dungeon?' is such an anime where the character Cranel resembles Kirito in nature. He puts friendship and the taste of adventure over everything else. An anime of the Isekai genre- Danmachi happens in a world where Gods and human beings live and work together.
This anime series will take you through a journey filled with mistakes, comedy, action, and friendship, filling your heart with joy and making your weekend! Viewers can watch this anime on Crunchyroll.
5. In Another World With My Smartphone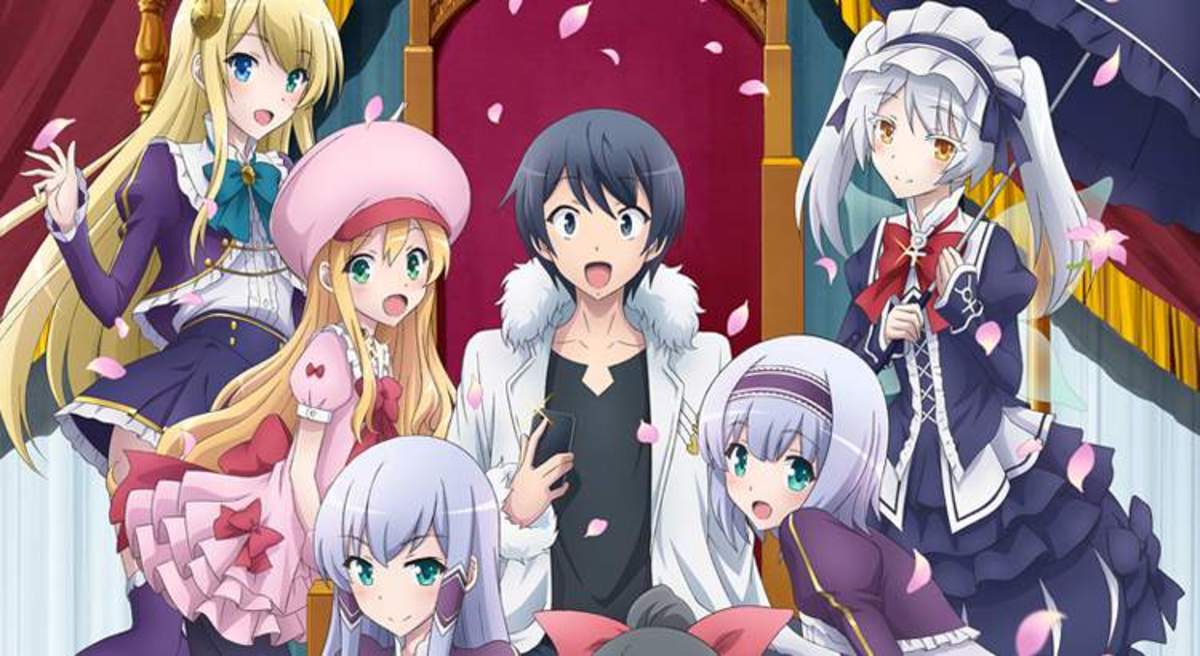 Director: Takeyuki Yanase.
Writer: Natsuko Takahashi.
Starring: Josh Grelle, Leah Clark.
IMDb Rating: 6.5
In this anime, Touya Mochizuki is just your everyday nerd in his real-life, but his fate turns all-around when God makes a mistake one day! He strikes the boy with a lightning bolt and now wants to give him something token of apology. He asks Touya if he wants to live in a magical virtual world. You can watch this anime on Netflix.
Now our protagonist Mochizuki doesn't get the votes and the likes of the girls in the real world. He saw this opportunity as a good one and agreed. On transporting there, he was shocked as it was exactly what he had imagined. The world is magical, and the girls here like him! But there are also some dark secrets waiting to be unraveled in this world. Like SAO, this show is also based on a fantasy world. Similar to Kirito, our character was sent there to discover the nitty-gritty of that place. Watch this anime if you want to have a hearty laugh and some entertainment on a Sunday afternoon!
6. Grimgar Of Fantasy And Ash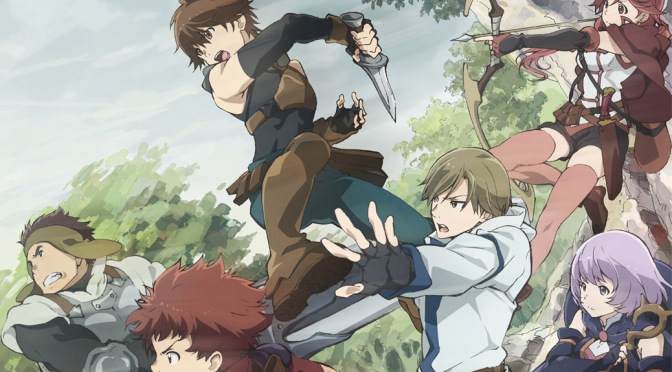 Director: Ryosuke Nakamura.
Writer: Ryosuke Nakamura.
Starring: Ricco Fajardo, Orion Pitts.
IMDb Rating: 7.5
In SAO, people tend to find flaws. Many of them state that Kirito might be a bit too powerful, while others have a problem with the harem element present in the anime. For these, SAO often ends up getting fewer votes. But Grimgar of Fantasy and Ash is free from all that. In this anime, there is a difference in the fighting mode too. It focuses on team-work more!
Like SAO, the characters are sent away to a foreign land, and they have to fight back hard for their existence. They cannot even remember their names or the reasons for them being here. But the players know that they must fight to survive. They form a group of mages, soldiers, hunters, and priests. All of them serve in the army of that land to protect and kill whatever comes in the way of peace of that land. Will the players survive? Can all of them take up the new ways of this world? Watch 12 episodes of this anime where everyone teams up with each other and goes on a journey for their lives! In this anime, there is a difference in the fighting mode too. It focuses on team-work more! Watch this anime on Crunchyroll.
7. The Rising Of The Shield Hero
Director: Season 1 (Takao Abo) and Season 2 (Masato Jinbo).
Writer: Keigo Koyonagi.
Starring: Naofumi Iwatani, Raphtalia.
IMDb Rating: 8.1
The Rising Of The Shield Hero is an anime similar to Sword Art Online. The Kingdom named Melromarc has called four players from modern-day Japan who are quite ordinary men. The kingdom is suffering a lot, and Waves of Catastrophe have destroyed its lands. For this, the four men known as Cardinal Heros are summoned to save the land. The anime proceeds similarly, and the heroes are trained first before they are sent to battle. This is a legend of action, betrayal, fantasy, and adventure. Some might consider The Rising Of The Shield Hero as the best anime on the list. But, the characters are a lot like our main anime. Such an anime with 25 episodes are perfect for a binge. You can watch this anime in Netflix.
8. Guilty Crown
Director: Tetsurō Araki.
Writer: Hiroyuki Yoshino.
Starring: Shu Ouma, Inori Yuzuriha.
IMDb Rating: 7.1
Guilty Crown is one of those post-apocalyptic anime. The anime deals with Japan in the year 2039. The Apocalypse Virus has somewhat destroyed the earth almost ten years back. Now, what remains are some humans and constant fear. The globe is under military rule now. All are scared about losing their lives at any moment. Everyone is searching for a way to survive. You can watch this anime in Netflix.
9. The King's Avatar
Director: Shi Yiyue.
Writer: Qiao Bingqing.
Starring: Yang Yang.
IMDb Rating: 8.3
When the game launched a new version, he could not control himself anymore and started playing again under a new name. But his extraordinary skills caught everyone's attention, and everyone wanted to know who this exceptional player was. The anime proceeds with Xiu's journey in the game as he once again competed for the title. Numerous challenges came across his way. Watch this mind-blowing anime to see how he overcomes every obstacle to become the winner once again! You can watch this anime in Netflix.
10. Mirai Nikki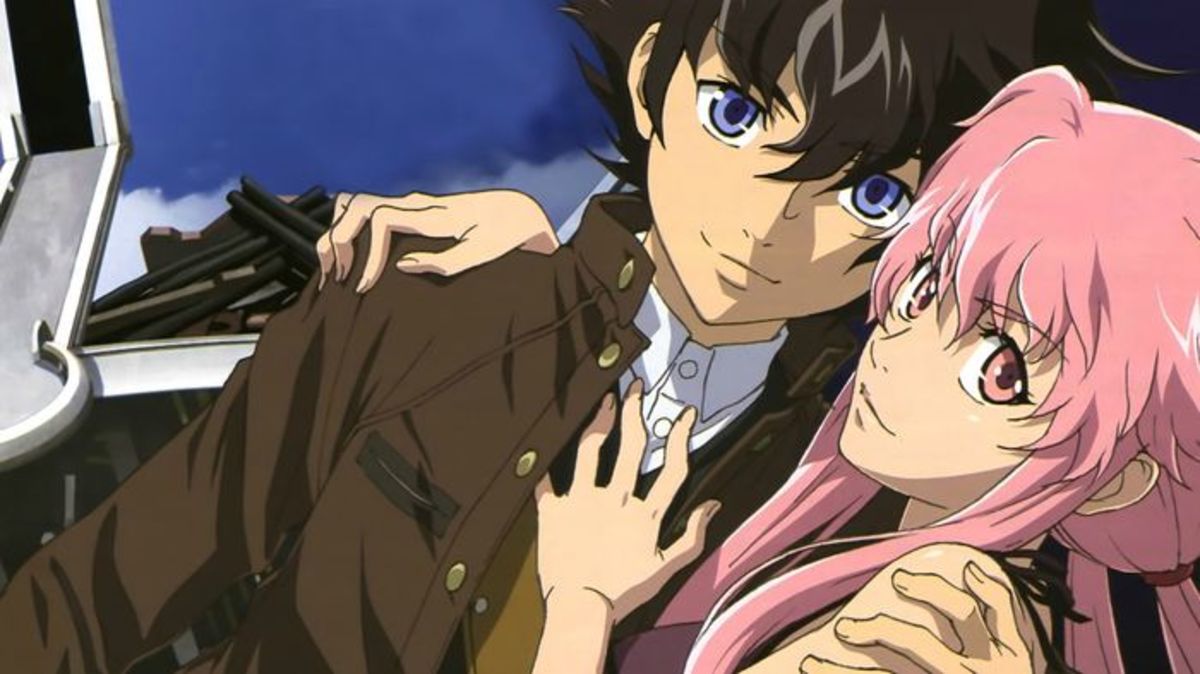 Director: Michiko Namiki and Shogo Miyaki.
Writer: Sayaka Kuwamura and Kaeko Hayafune.
Starring: Josh Grelle.
IMDb Rating: 7.6
Josh Grelle as Yukiteru Amano is an introverted high-school kid whose only recreation seems to be writing imaginary things in his diary. But he uses two characters in his writing who are the God of Time and Space and that God's servant. But the anime completely changes its plot when suddenly one of these imaginary characters comes out before the boy.
The person introduces himself as the Deity in those writings and hands over a diary. With this new ownership, he is pushed into a land of responsibilities as he now has to kill the 11 other owners of such identical diaries. The last living one shall be the new Deity! You can watch this anime in Netflix.
11. hack//SIGN
Director: Kōichi Mashimo.
Writer: Kazunori Itō.
Starring: Tsukasa.
IMDb Rating: 6.9
Many people seem to think that the entire series of the SAO anime is based on .hack//SIGN. If you are a lover of the former anime, you are bound to fall for this too. The protagonist, Tsukasa of this anime, will remind you of Kirito. Tsukasa is a good-for-nothing 22-year-old guy who is unemployed and still lives with his mother. However, there is something he is quite good at- Virtual reality games. Things drastically change one day when he wakes up from his slumber, only to find that he is in the game world now. But the thing is, no matter how much he tries- he cannot get out. Sounds much like SAO?
The anime continues to show the well-hidden secrets and facts of this new world that Tsukasa is in. Another catch is that he does not have any memory of who he was before waking up in this land. And he is now suspected to be a hacker and is being chased.
In .hack//SIGN, Tsukasa must save his own life. He wanders around the new place to find something that will help him in the game. He comes across a 'Guardian' object who is loyal to him and him only. Moreover, some other players get to know about his situation, and they want to solve this issue. This .hack//SIGN anime is a nice way to spend the weekend binging. The anime is both unique and captivating and will remind you of SAO in more than one way.
All of these anime are like SAO in one way or another. But this is not everything. There are also other pieces like Deadman Wonderland where Ganta Igarashi or Moriko Morioka from Recovery of an MMO Junkie strongly resembles Sword Art Online, its plot, and its premises.
These animes series will take you through a journey filled with mistakes, comedy, action, and friendship, filling your heart with joy and making your weekend! Hope fans liked the list and found it helpful as a binge-watch material for the weekend. Until then Stay safe, stay connected!