Anime has been one of the favorites in the entertainment industry for a long time. Anime has given fans some very memorable sequences that are etched in their minds of the fans till now. Not only are they characterized by a strong plotline and visually appealing animation, but they have also explored various simple and complex aspects of human life and depicted them with utmost grace and precision. This has resulted in the production of some of the best and most cherished shows for all anime fans across the globe.
Animes are full of dialogues and quotes that are powerful and yet very subtle, which makes you pause and reflect upon your life. Anime quotes about life, and its various aspects are inspiring and beautiful, strong yet subtle, and true to their nature. We have curated a list of the 30 best anime quotes about life, love, friendship, family, sacrifices, etc., that a person faces throughout his life.
30. "War Will Never Cease To Exist. Reasons Can Always Be Thought Of After The Fact. Human Nature Pursues Strife. Religion, Ideology, Resources, Land, Spite, Love, Or Just Because. No Matter How Pathetic The Reason, It's Enough To Start A War." – Naruto Shippuden, Naruto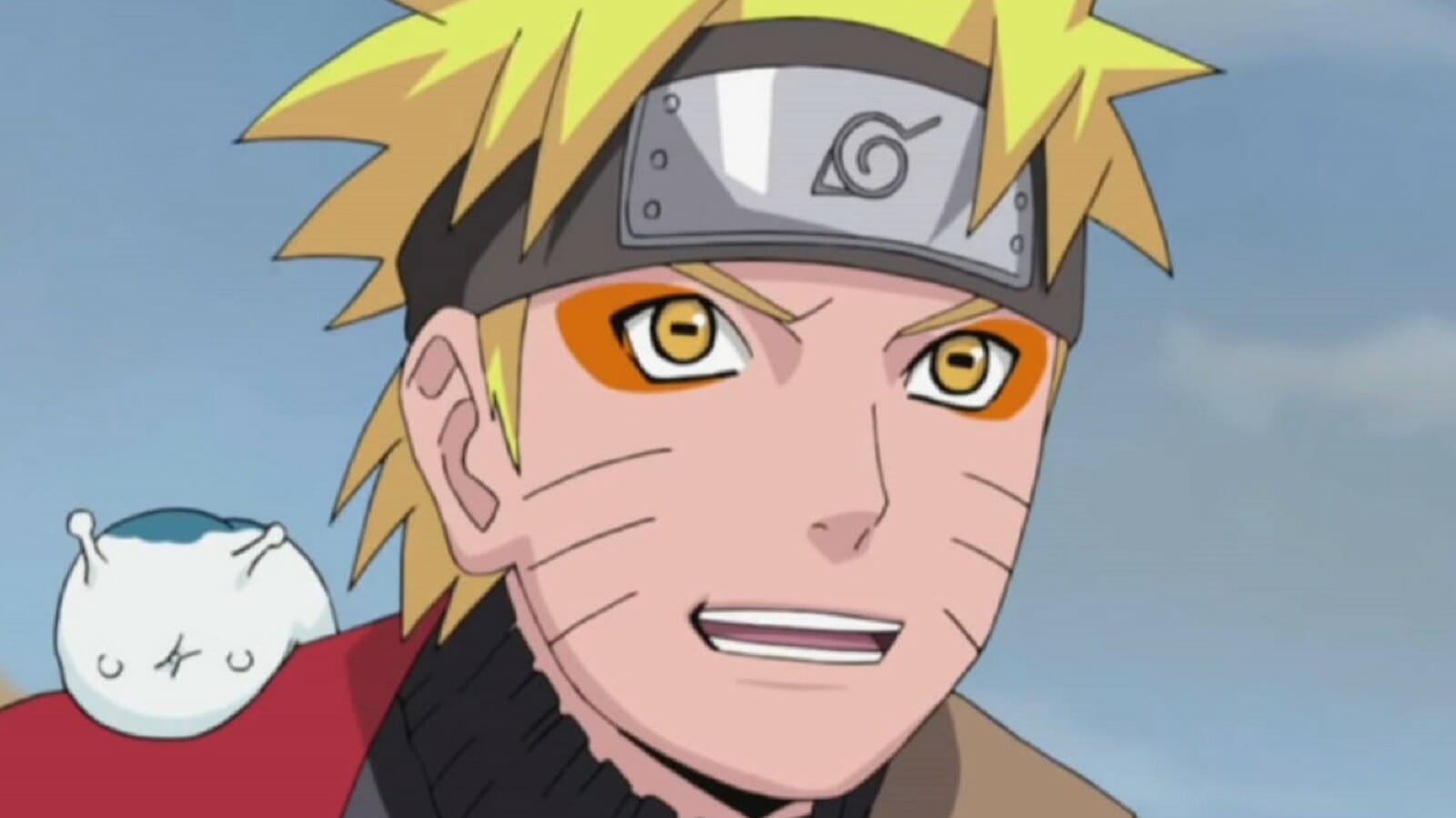 If you are a real Naruto fan, then you understand how important these anime quotes about life are to the Naruto fans. This quote presents a more profound outlook on the curse of war, and there will always be some pathetic reason to start a war.
Naruto has always been a major source of entertainment for people all around the world. This anime not only gave us one of the best characters but also some of the greatest quotes that force the viewers to watch the series over and over again.
29. "It's Human Nature That People Won't Realize The True Value Of Something Unless They Lose It." – Orochimaru, Naruto
We are often made to analyze ourselves through a series of life events that leave a more profound impression on our lives. Orochimaru delivers this quote from Naruto. It is hard to believe that the most ruthless antagonist gave us the most truthful life lesson. We can all truly sympathize with Orochimaru as he has been emotionally unstable all through his life, starting from his childhood. The death of his parents only worsened his condition. His fondness for knowing more about life and death shaped him into what he is now.
28. I am the hope of the Universe. I am the answer to all living things that cry out for peace. And I am the protector of the innocent. I am the light in the darkness. I am the truth. Ally to good! A nightmare to you!" — Son Goku, Dragon Ball Z
This iconic speech by our favorite protagonist Goku will be remembered for generations to come. This is one of the greatest anime quotes in the world of anime, and we can never stop talking about it. We all know the age-old rivalry between Goku and Frieza. We started admiring Goku even harder after this profound speech. This quote is enough to give us chills every time. The enormous fight that takes place after the epic conversation is certainly one of the best fights ever.
27. "If you don't take risks, you can't create a future!" — Monkey D. Luffy, One Piece
This valuable life lesson is from the memorable anime One Piece. A fruitful and satisfying future requires you to give up everything and take major risks. We can't just sit ideally and wait for destiny to play its cards. We need to risk everything for a better tomorrow. And we need to put in the effort to get better results. We can never solely leave it to destiny.
26. "People, who can't throw something important away, can never hope to change anything." — Armin Arlert, Shingeki no Kyojin / Attack on Titan
Attack on Titan has not only got stunning visuals and also the best anime quotes that sometimes act as a major reality check. Armin Arlert delivers the quote and embodies a heartfelt emotion. People who are not willing to give up something precious to them can never change themselves. The first rule of change is to begin by emptying your heart of what hinders your process of change. You can never hold on to things and expect a change in your life.
25. "The strong survive. The weak die. But… is it really that bad to be weak?" — Soujiroeak, Rurouni Kenshin Meiji Kenkaku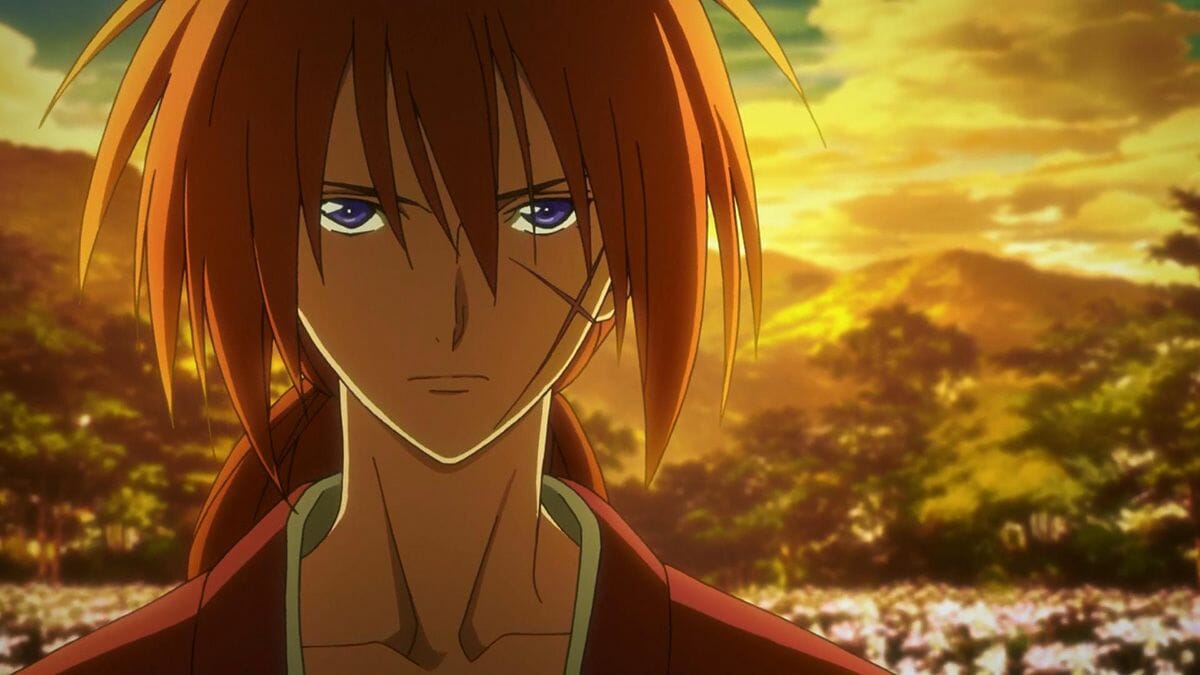 This soul-shattering quote by Soujiroeak from Kenshin Meiji kenkaku romantan attempts to question the scale of comparing people on the basis of strength. The strongest people dominate the world, while the weak barely even make it to life. Does this quote present a unique outlook amongst the people that it is so unbelievably unacceptable to exist as weak?
24. "The world isn't perfect. But it's there for us, doing the best it can… that's what makes it so damn beautiful." — Roy Mustang, Full Metal Alchemist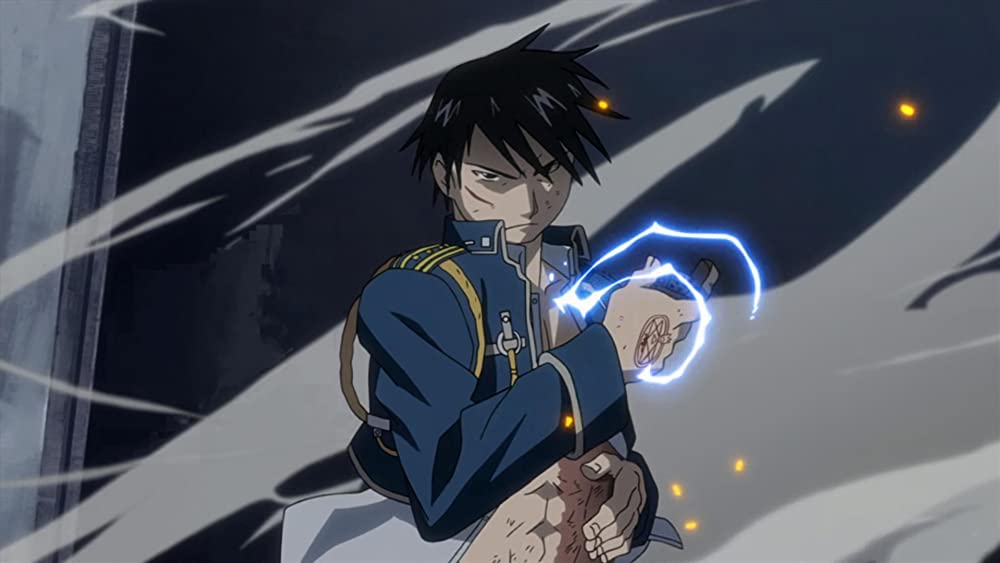 This anime quote presents a positive outlook in front of people that we can never stop appreciating the beauty of this imperfect world just because we see some dark clouds in the sky. The Universe is constantly making efforts to make things work out in our lives. Just because we experience some storms and unseen struggles doesn't mean we stop being grateful for what life has blessed us with.
23. "Fear is freedom! Subjugation is liberation! Contradiction is the truth! Those are the facts of this world! And you will all surrender to them, you pigs in human clothing!" — Satsuki Kiryuuin (Kill la Kill)
Kill La Kill means nothing without the presence of Satsuki Kiryuuin. She will definitely be the reason for watching the anime series twice! This speech feels like it is delivered by a mature person who has been fighting for freedom all through his life, but it isn't. A ruthless council president of Honnouji Academy delivers the speech. This shows Satsuki is one of the best public speakers in the anime industry. Her transformation is surely the much-needed character development we all have been dying to see.
22. "A person grows up when he's able to overcome hardships. Protection is important, but there are some things that a person must learn on his own. "– Jiraiya, Naruto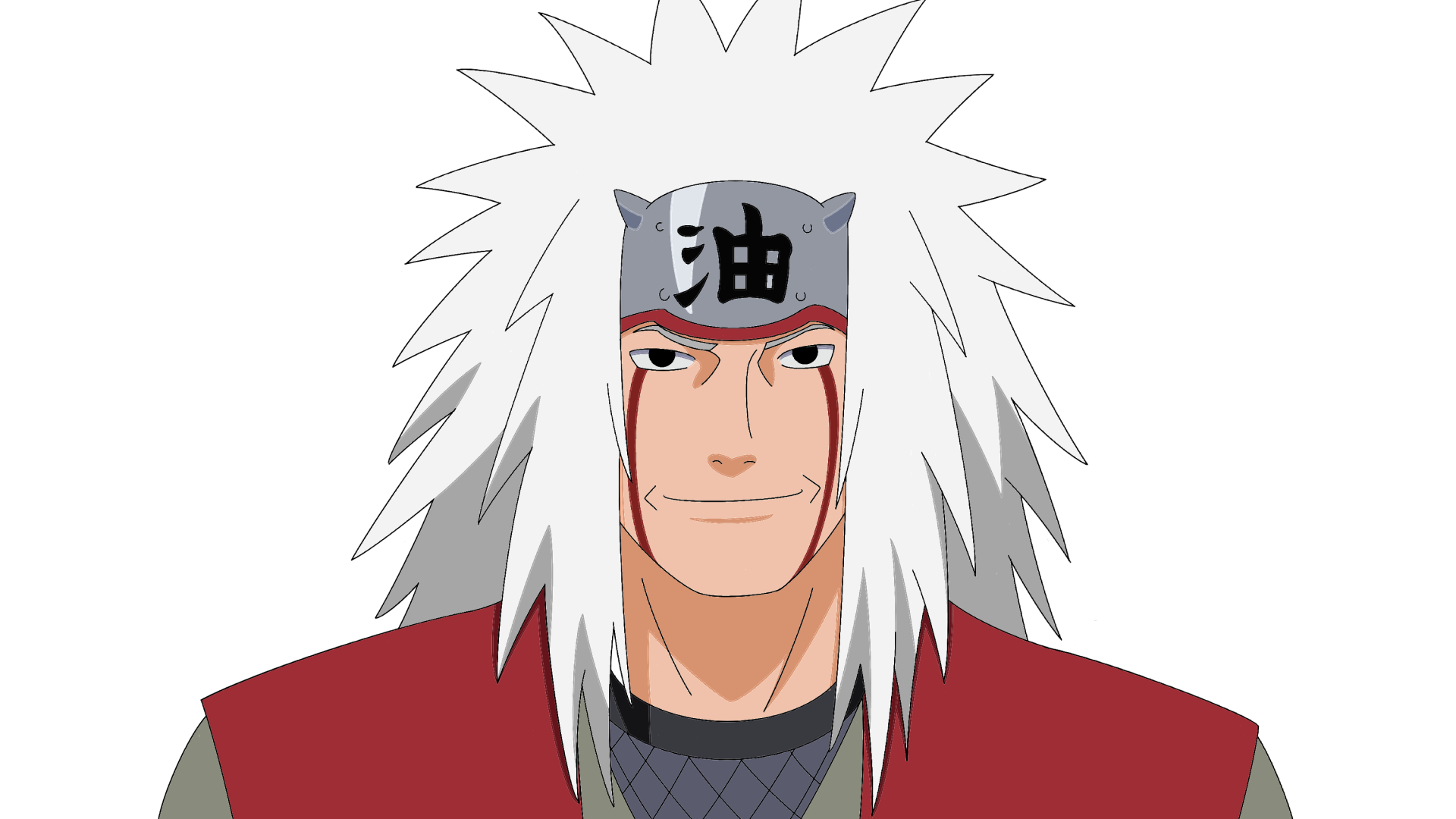 Naruto has been blessed with some heart-melting characters who have been through unconditional trauma that gives us a reason to continue dealing with pain. It is interesting how Naruto teaches us how to tackle pain while most of its characters are struggling mentally. This is one of the best inspirational anime quotes that teach you how to live your life.
21. I love the way you smile at me and make me feel that nothing can go wrong – Lucy Heartfilia, Fairy Tail
Fairy Tail is one such anime series that has a ton of unique heart-warming anime quotes that makes you believe in hope again. Lucy Heartfilia is surely going to make your heart smile with her sweetest dialogue that made her fans go crazy. She is absolutely a masterpiece, and no one could ever replace her in the hearts of her dedicated fans.
20. "We know our weakness. Now what will we do? We'll get stronger! We'll get up and fight!" – Natsu Dragneel, Fairy Tail
I think the anime creators are on a secret mission to motivate the depressed youngsters who find peace in watching the anime series and have nowhere to go. Jokes apart, these anime quotes keep on reminding us that we need to keep fighting with our weaknesses until we get over them. These anime quotes keep telling us that giving up was never an option, but fighting those silent battles makes us stronger. Fairy Tail is one of the greatest animations ever!
19. "Fear is not evil. It tells you what weakness is. And once you know your weakness, you can become stronger as well as kinder." — Gildarts Clive, Fairy Tail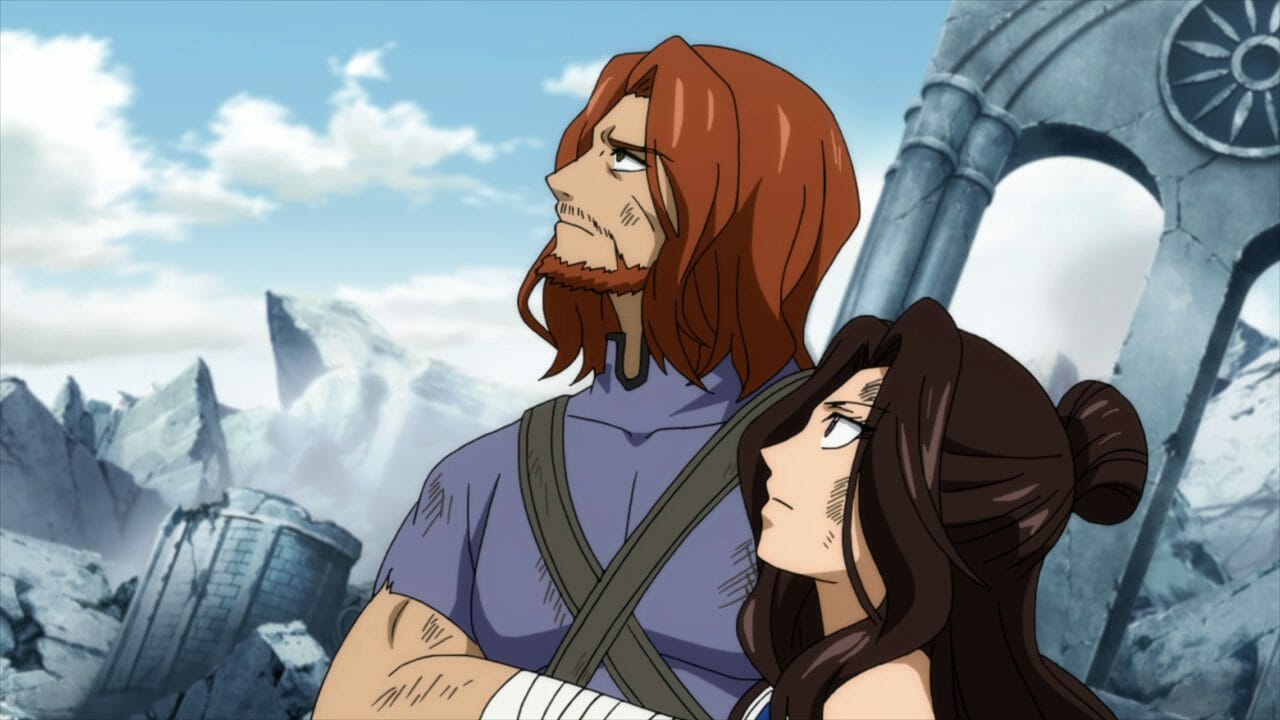 This quote tells you that your fears educate you about your weaknesses. It is a boon to have fear because once you accept your weaknesses, you become a better version of yourself. This laid-back mage is truly one of the best characters from the Fairy Tail anime series.
18. Whatever you lose, you'll find it again. But what you throw away, you'll never get back." — Himura Kenshin, Rurouni Kenshin: Meiji Kenkaku Romantan
Himura Kenshin certainly is one of the most well-written anime characters that kept us hooked to this iconic series for months. He presents the best outlook towards life that is surely going to stay with us for life. He believes that the things that are lost in the process of life will surely find a way to get back to you. But the things that you intentionally throw away, you'll never be able to find them again. My heart melts at this quote. Believe me, I started appreciating Himura Kenshin with all my heart after this statement. He has got one of the best anime quotes to make you a better person.
17. To act is not necessarily compassion. True compassion sometimes comes from inaction." – Hinata Miyake, A Place Further than the Universe
A Place Further than the Universe is a popular anime series that revolves around a clumsy high school student who is determined to go to Antarctica. I find this story utterly interesting because there is a girl who is labeled as a weirdo in school, but she is up for doing something nearly impossible for her. This is the most perfect anime series for someone who is not ready to take any risks and challenges in life. This quote by Hinata Miyake gives us have a unique perspective about compassion that we have never experienced before.
16. "I told you, I'm busy. So anyone who gets in my way gets punched." — Saitama One Punch Man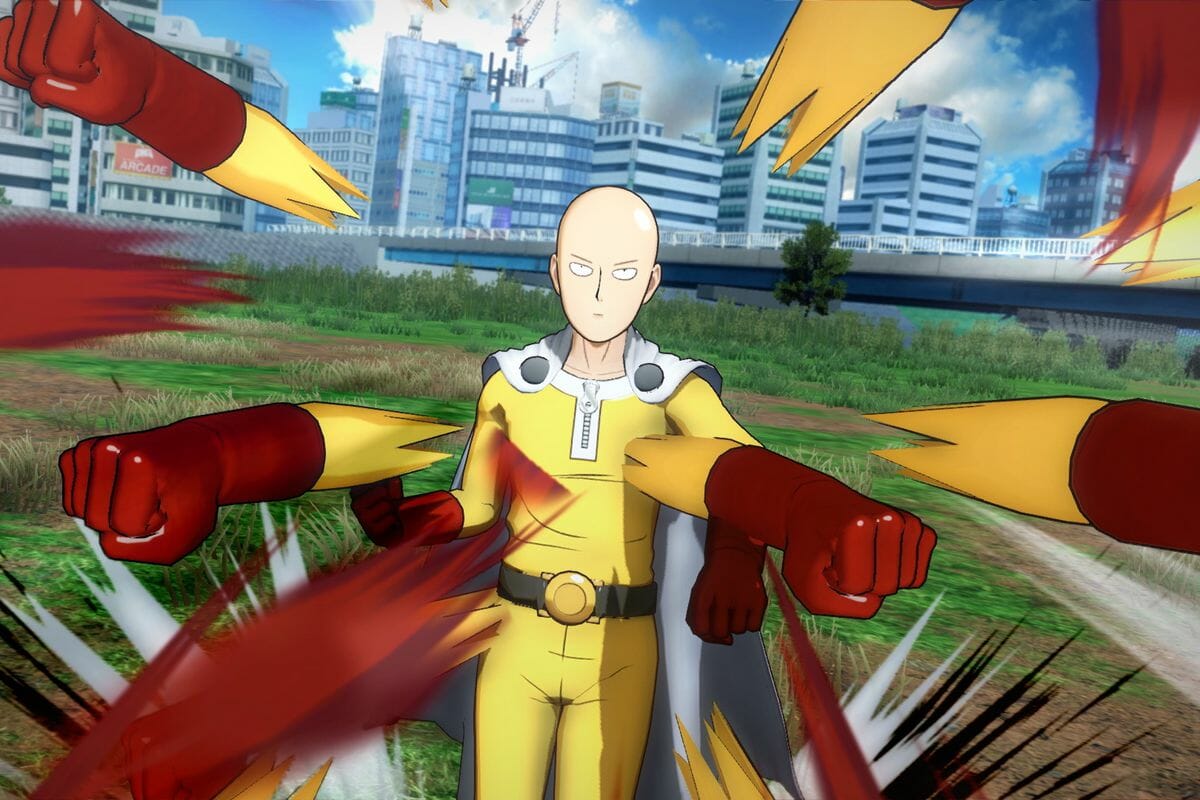 Trust me; you don't want to be around One Punch Man when he is busy because his single punch is enough to make you cry for help! This quote is one of the most hilarious anime quotes that are sure to be relatable to people who get annoyed easily. So, don't you dare breathe in his direction when he says he is busy! Otherwise, the results will be highly unsatisfactory.
15. I'll leave tomorrow's problems to tomorrow's me." — Saitama, One Punch Man
Saitama is one of the coolest superheroes in anime history. He is truly an ideal person when it comes to being cool-minded about the future. Worrying about what the future beholds doesn't make any sense.
We, as the younger generation, should learn something from our adorable one-punch man because he doesn't surround himself with unwanted thoughts. Instead, he understands that the future Saitama will be strong enough to deal with future problems. So, worrying about it in the present is of no use. He uses this philosophy in every aspect of his life; that's why he is seen as having a laid-back attitude toward everything.
14. If You Don't Share Someone's Pain, You Can Never Understand Them." — Naruto Shippuden, Naruto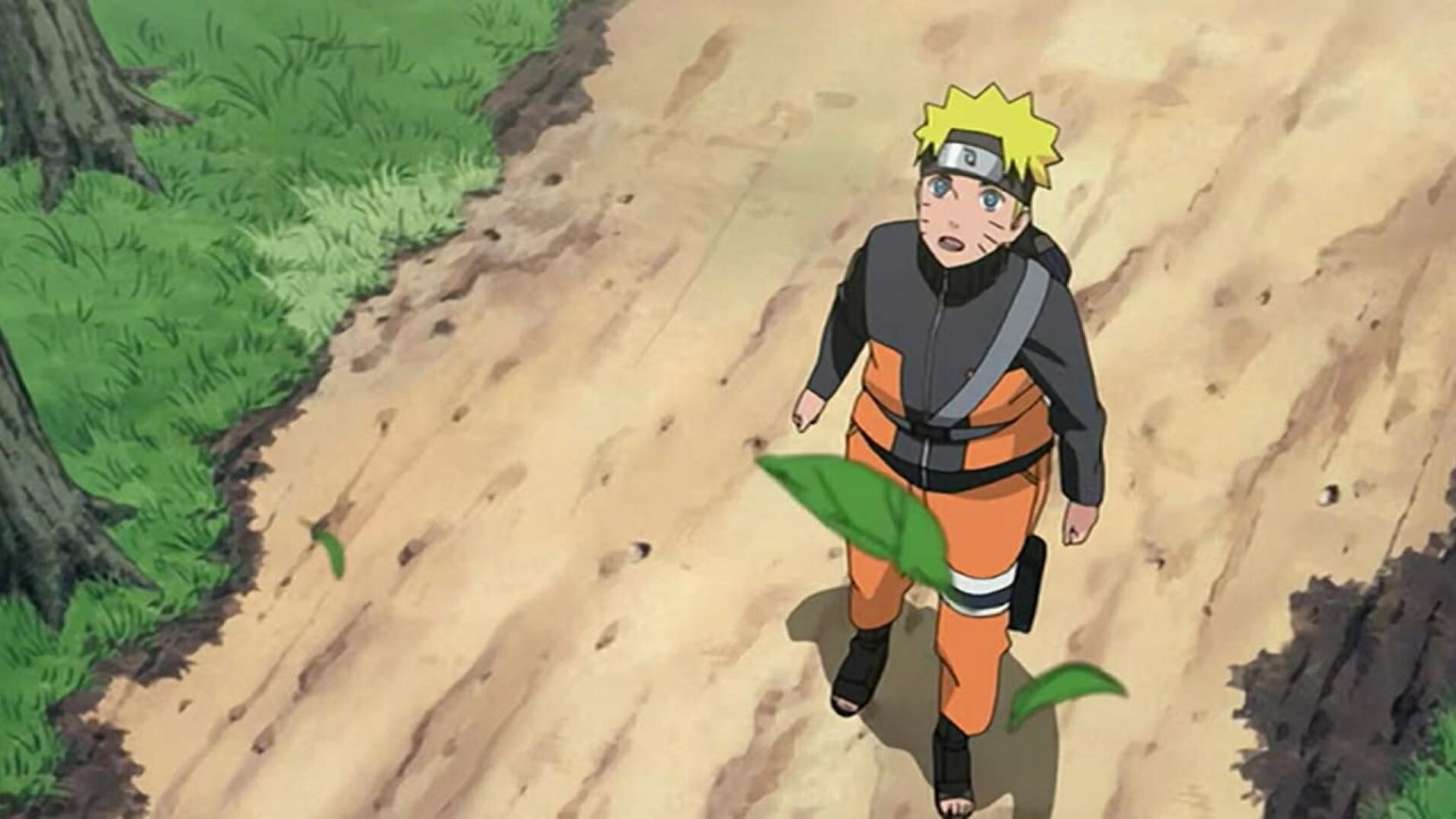 Another heartfelt quote by Naruto creators. Undoubtedly Naruto is one of the best emotional anime series with too many teary moments. This anime series has characters that have dealt with trauma, and they are made to carry them all through the series. Some chose to share their feelings, while others seemed to keep their feelings safely in their hearts without making anyone aware of their condition.
A major turning point in the series comes when Naruto Shippuden realizes that keeping your inner struggles to yourself is unhealthy. He also discovers that it is okay not to be okay. Naruto gives us a reason to adore him even harder after every episode.
13. "Do exactly as you like. That is the true meaning of pleasure. Pleasure leads to joy, and joy leads to happiness." — Gilgamesh Fate Zero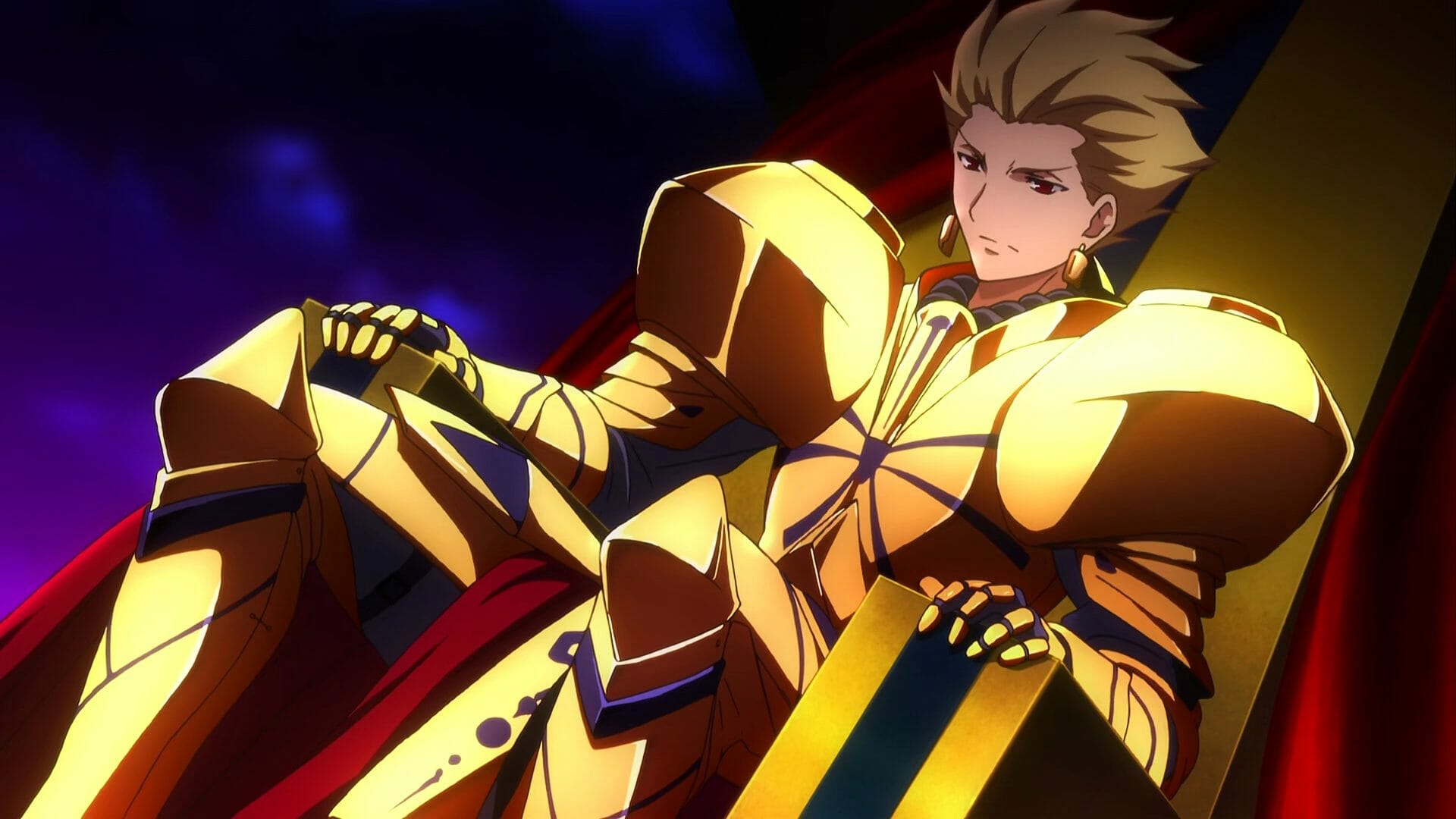 Gilgamesh from Fate Zero is one of the most incredible characters created in history. His epic quote talks about how crucial it is to follow your heart's desire. Doing what you always wanted to do leads to true happiness. This is one of the best inspirational anime quotes that enlightens you with the secret to happiness.
12. "There is no shame in falling down. The true shame is to not stand up again." — Shintaro Midorima, Kuroko No Basket
I can not possibly explain how much this quote means to me and how deeply it created an impact on my life. I always thought falling when everyone else is living their best lives out there surely makes your condition terrible. But I was wrong. True shame lies in not making any effort to get up and start everything afresh when you have no other option left.
11. "Reject common sense to make the impossible possible."– Simon, Tengen Toppa Gurren Lagann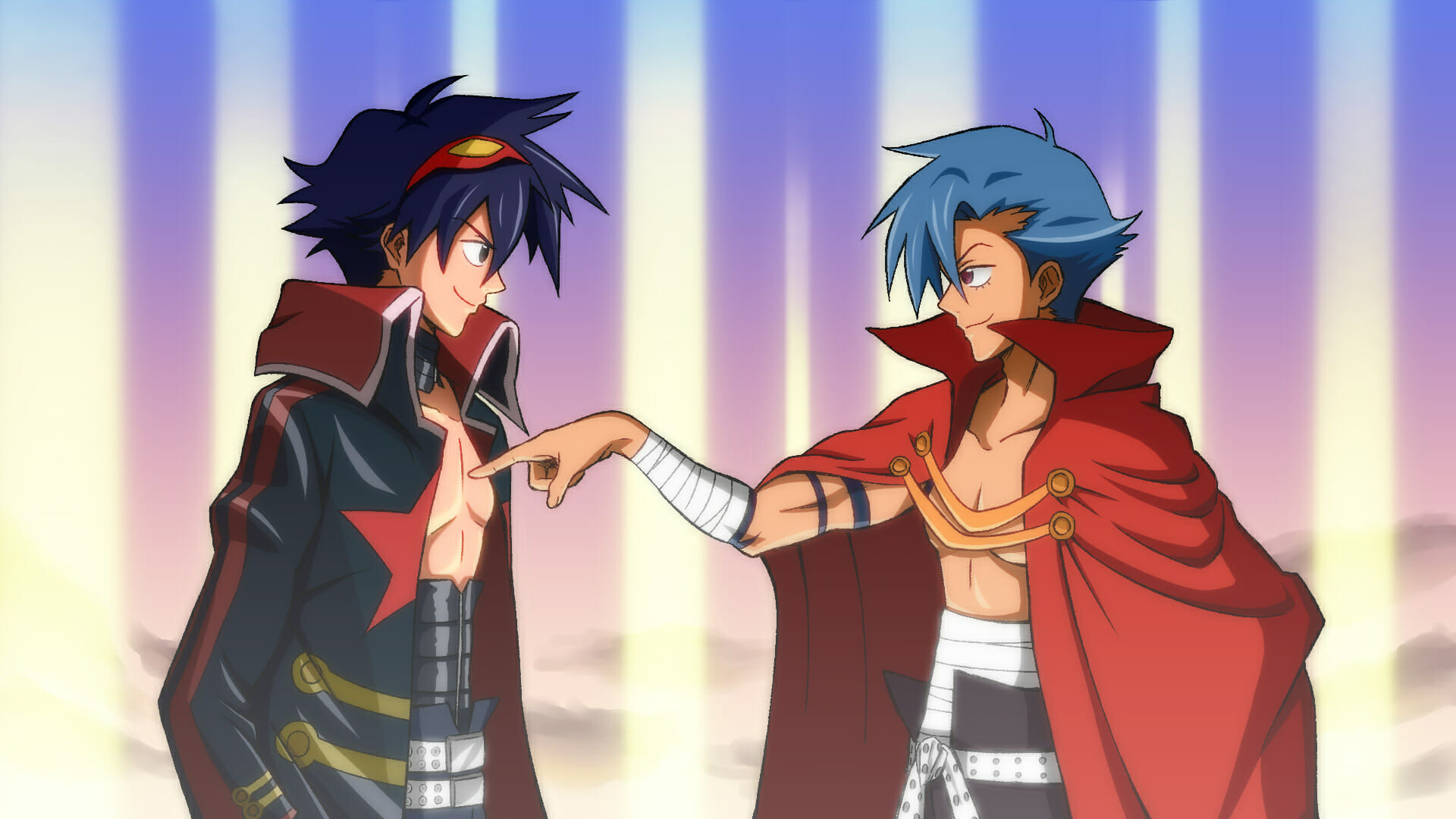 These words of Simon, seem senseless at first, but it is one of the most realistic anime quotes that tell us to reject logical thinking when it comes to making impossible things happen. This is the most unique approach I have ever come across in life. Truly, the anime creators got some brilliant thinking skills.
10. "Knowing you're different is only the beginning. If you accept these differences, you'll be able to get past them and grow even closer." – Miss Kobayashi, DragonMaid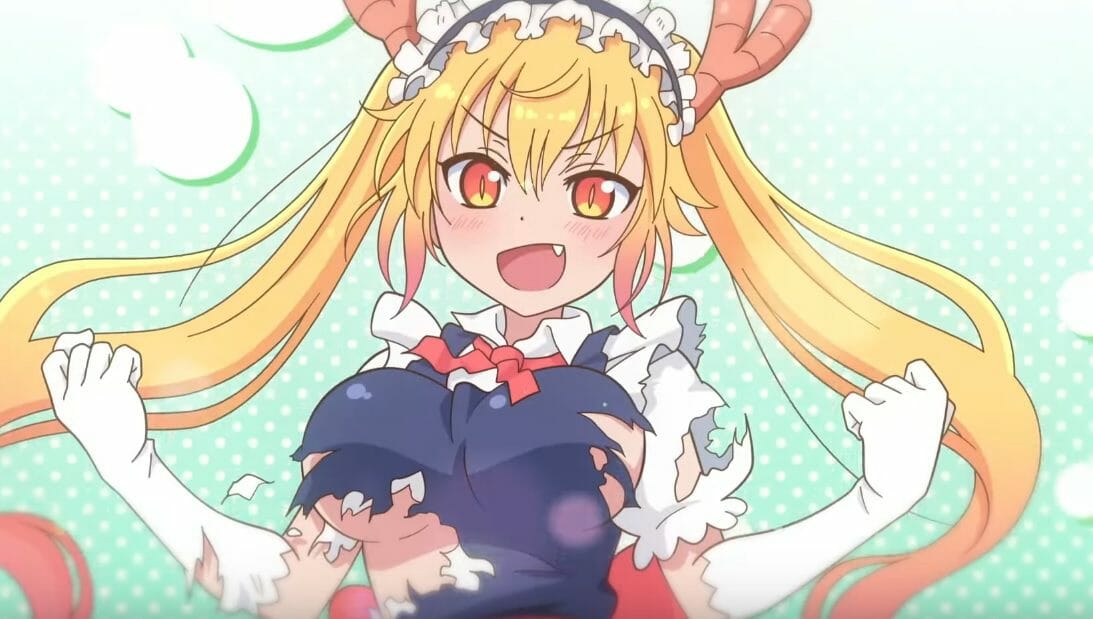 Dragonmaid made us all find new hope in life through its moving storyline. The unique comic misadventures in this slice-of-life fantasy series are something you can never miss out on. Throughout the series, the character of Miss Kobayashi has delivered a list of awesome quotes to make your Dragonmaid's journey enjoyable. We might never stop holding on to this very epic quote as it tells about how important it is to accept the things that make you different from others. If you have accepted those differences from all your heart, only then will you be able to get over them.
9. "You can always die. It's living that takes true courage." – Himura Kenshin, Rurouni Kenshin
This is one of the most inspiring anime quotes that seeks to encourage all the damaged people who don't want to continue living. Himura Kenshin believes that you can surely die anytime while putting an end to all your miseries and struggles, but only the strong survive. True courage lies in living with your twisted life and still being grateful for it. Rurouni Kenshin undoubtedly has got some of the greatest anime quotes which you can apply in your life.
8. "We can't waste time worrying about what the if's." Ichigo Kurosaki, Bleach
Ichigo Kurosaki delivers these words from Bleach. Ichigo surely has a diverse outlook than most human beings. He believes that we are not supposed to ponder over what is going to happen in the future. Instead, we should all strive to make the most of our lives. The transformation of Kurosaki from being an ordinary high school student to a soul reaper really gives us chills every single time. This is one of the most amazing anime quotes about life and is still remembered by fans.
7. "You Can Destroy Whole Planets, But It Seems You Can't Even Destroy A Single Man, Huh?" Goku, Dragon Ball Z
I bet we all got goosebumps when we encountered this scene for the first time. These words are uttered by Goku when Frieza angrily claims that he can easily destroy Goku if the latest Super Saiyan remains still. This quote shows that it is very easy to claim your strength, but it is so hard when it comes to action.
Dragon Ball Z is one of the greatest animations in history. Nothing compares to witnessing this series every single day in our childhood. We can never get tired of witnessing Goku and his adventures ever.
6. "If There Are Humans Who Can Bring About Change, They're Those Who Are Capable Of Abandoning Everything. People Who, When Required To Surpass Even Monsters, Are Capable Of Tossing Aside Their Very Humanity." Armin, Attack on Titan
Armin delivers this powerful quote in the series known as Attack on Titan. If any human is determined enough to bring a change in society, then they are capable of deserting everything. If they are willing to dominate the monsters, they are certainly going to throw away humanity at some point.
5. "There's Nothing Crueler Than Letting A Dream End Midway." – Shota Aizawa, My Hero Academia
While we might not be able to witness Aizawa in every episode, he still rose to be one of the most favorite characters of My Hero Academia.
He might appear to be unbothered and cold, but we all can feel the love and warmth he has for his students. Through this statement, we are made to realize how much he cares for the next generation of heroes. He is truly one of a kind.
4. "The Most Inflated Egos Are Often The Most Fragile." – All Might, My Hero Academia
It is hard to believe that any superhero has so much power in the Universe, yet he is so humble at the same time. Indeed no one could ever beat All Might when it comes to power and values. His comment about inflated egos is still cherished by people even after so many years. This quote is one of the best anime quotes in history. My Hero Academia is incomplete without the truthful words of All Might.
3. "Stand up and walk. Keep moving forward. You've got two good legs. So, get up and use them. You're strong enough to make your own path." -Edward Elric, Fullmetal Alchemist Brotherhood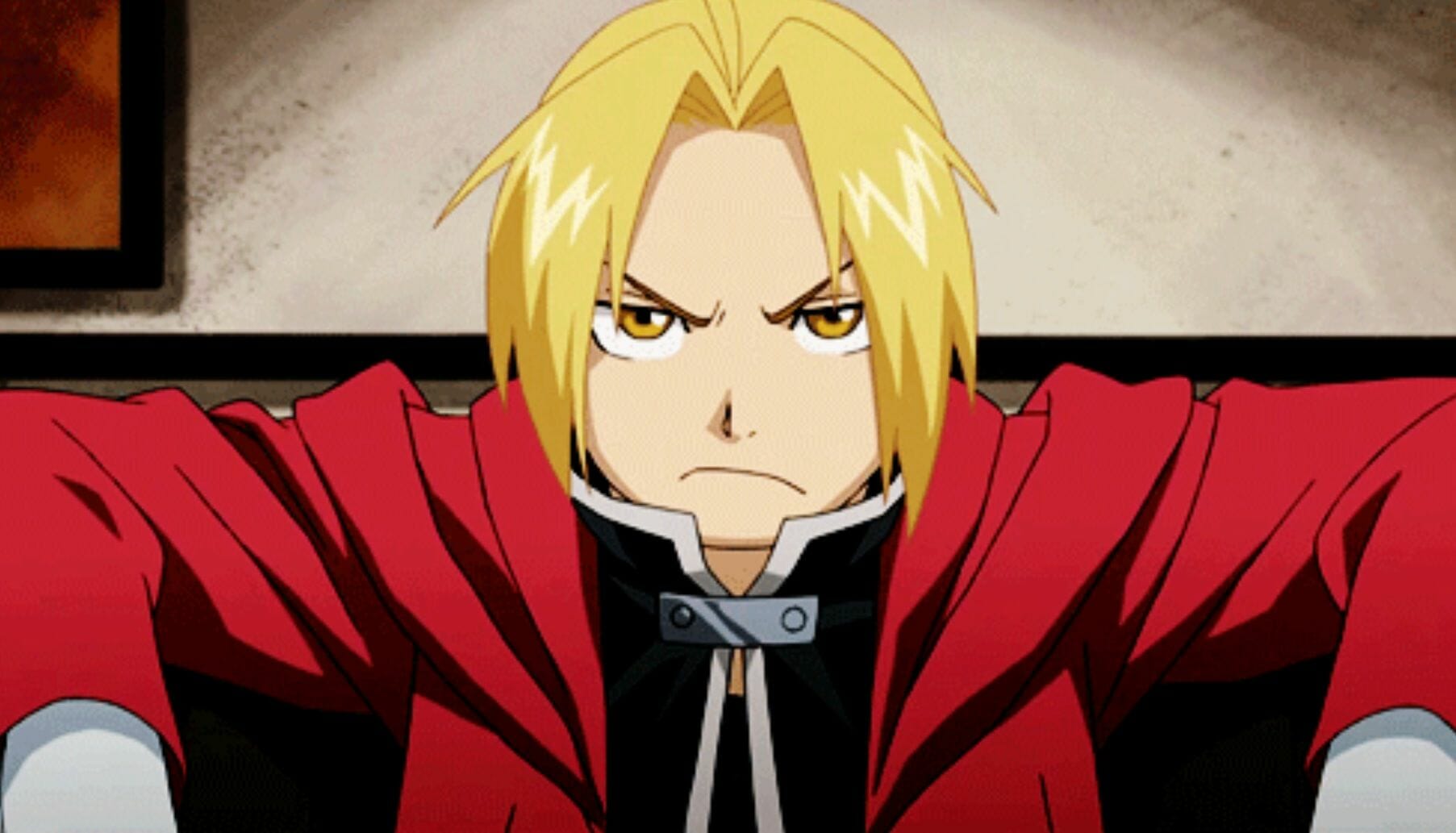 This golden-haired protagonist from a popular anime series known as Fullmetal Alchemist really got some words of wisdom, and we are blessed he shared this motivational quote with all of us. In the above statement, he is referring to a girl who was hoping to witness a miracle instead of working for a better future. His words truly inspired her, and she changed her old ways to get what she wanted in life. It means that if the path of hazy, you just need to move forward in life. You are strong enough to discover your own path that will lead you to success.
2. "You'll only realize that you truly love someone if they already caused you enormous pain. Your enemies can never hurt you the way your loved ones can. It's the people close to your heart that can give you the most piercing wound. Love is a double-edged sword, it can heal the wound faster, or it can sink the blade even deeper."– Himura Kenshin, Rurouni Kenshin
Himura Kenshin certainly has got an eye for depicting the complexities in life. No one indeed gives better wounds than your loved ones. Even your enemies are not capable of hurting your sentiments as compared to your loved ones. You can never hurt someone that you don't love. You will cause someone discomfort only when they are close to you. Indeed love is a double-edged sword that heals the wounds of others so quickly, but it will also be the reason for you having deep wounds. That's how life works!
1. "Who decides limits? And based on what? You said you worked hard? Well, maybe you need to work a little harder. Is that really the limit of your strength? Could you of tomorrow beat you today? Instead of giving in, move forward." – Saitama, One Punch Man
When I say Saitama has all the qualities that should be in an ideal human being, I mean it. He continues to get better at his job even though no one has the required strength to defeat him. This is one of the best inspirational anime quotes that talk about moving forward in life while challenging all your limits. Limits stop the person from exploring and act as a hindrance to the person's growth. Saitama could be our motivational speaker, isn't he?
Conclusion:
If you have to teach someone valuable life lessons, make them watch anime. I am pretty sure they will carry it in their hearts forever. Anime quotes about the complexities of life give you a completely different outlook that you have never experienced before. They help you to understand your life better and help you deal with life in the best possible manner. They make you understand how important it is to stay true to yourself and how to calm yourself when things go south. Truly, anime quotes know how to create magic through words.