We often forget the actual true meaning of one's life. Instead, we get tangled up in our problems and forget about the larger picture. When defined, human kindness in an average person has no limits—one wishes to fly free till the very end and very place.
A human decides limits, but sometimes, these boundaries need to be pushed if they want to win finally. People dream big and occasionally end up losing hope. These anime quotes about life will prove instrumental in gaining their hopes back.
Wrong person, true shame, true feelings, and many other terms are sometimes wrongly placed and must be removed immediately.
This article will cover the best anime quotes from various anime like Dragon Ball Z, Attack on Titan, Saitama One Punch Man, Edward Elric Fullmetal Alchemist, Natsu Dragneel Fairy Tail, Erza Scarlet Fairy Tail, and various others.
So, here is a list of anime quotes about life and inspirational anime quotes that will help our readers reconnect with their favorite anime.
30."Religion, ideology, resources, land, spite, love or just because… No matter how pathetic the reason is, it's enough to start a war. War will never cease to exist… reasons can be thought up after the fact… Human nature pursues strife."
Character: Paine
Anime: Naruto Shippuden
IMDb Rating: 8.7/10
War is unending, and this is the sad truth. This quote is Naruto lies closest to nonfiction and fiction. This quote comes from the best arc to date- the Pain Arc. Humans are capable of starting a war, even with a small trigger. The pain was correct in these lines, although he went in the wrong direction after quoting it.
29."Knowing you're different is only the beginning. If you accept these differences, you'll be able to get past them and grow even closer."
Character: Miss Kobayashi
Anime: Dragon Maid
IMDb Rating: 7.7/10
No two individuals are identical, which is the essential thing everyone needs to understand. Constantly drawing comparisons and being jealous are futile exercises.
The point at which individuals know they are different is where their new journey begins. Miss Kobayashi said these very right words in Dragon Maid anime, and it is among the best anime quotes about life. Understanding that we are different and accepting it makes us move closer to ourselves.
28."Everything has a beginning and an end. Life is just a cycle of starts and stops. There are ends we don't desire, but they're inevitable; we have to face them. It's what being human is all about."
Character: Jet Black
Anime: Cowboy Bebop
IMDb Rating: 6.7/10
Jet here in Cowboy Bebop makes one understand the life cycle; at this point, he was trying his best to be a philosopher. Each phase and thing in our life has its beginning and end.
There are several starts and stops, some of which we desire, and others don't. But, despite that, one needs to face Everything in life, whether good or bad. This is what being a human being requires.
Jet could summarize the experiences a human gets and the cycle of life with this remark. He doesn't go deep into the specifics and, at the same time, covers both good and bad aspects of life. Maybe Jet could have been a netter if he had a teaching career in the outer-space college of his choice.
27. The loneliest people are the kindest. The saddest people smile the brightest. The most damaged people are the wisest. They don't wish to see anyone else suffer like they did.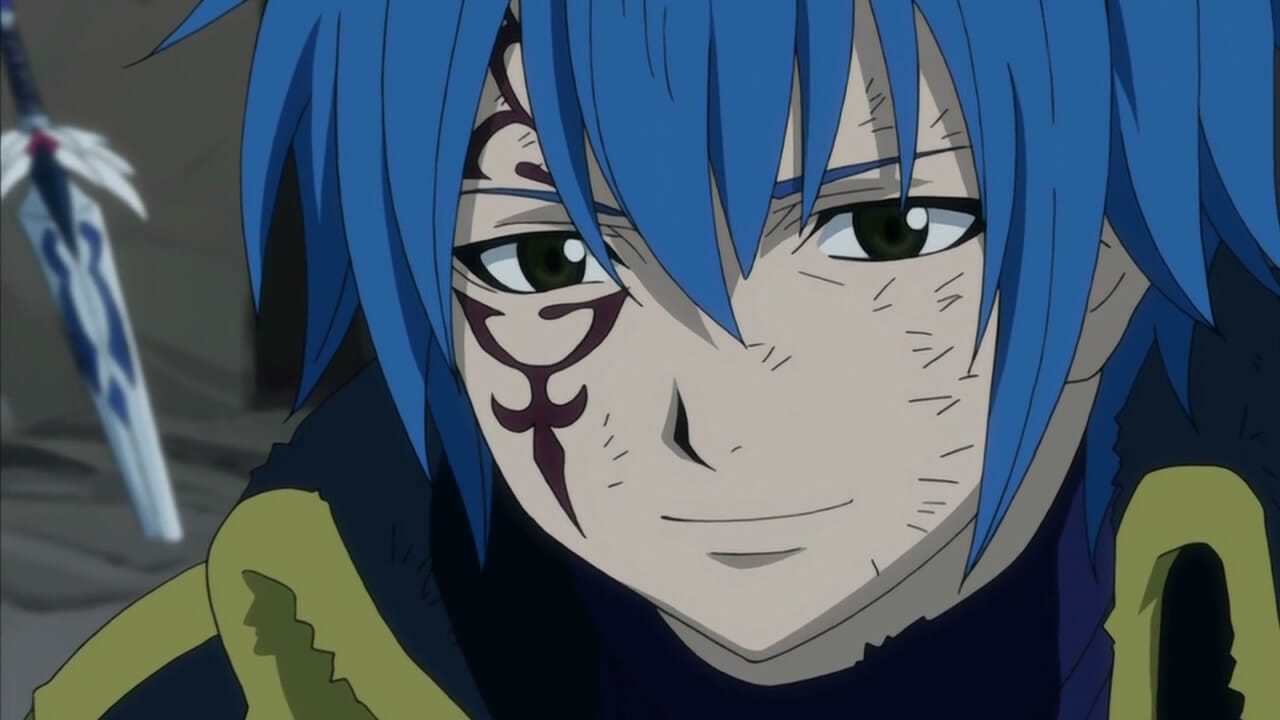 Character: Jellal Fernandez
Anime: Fairy Tail
IMDb Rating: 8/10
This should be counted among the most famous anime quotes about life. Many revised versions of the exact section can be heard saying in several movies as well. There is not even a doubt in what Jellal Fernandez said in Fairy Tail. Many still wonder where this quote came from, and here we are, mentioning its origins.
This anime quote tells that the loneliest ones have the kindest hearts. The saddest people have the brightest smiles. This is because they know what pain suffering causes and don't want to see others in the same space as they have experienced what it feels like.
26."You need to accept that you're not the best and have all the will to strive to be better than anyone you face."
Character: Roronoa Zoro
Anime: One Piece
IMDb Rating: 8.8/10
It might be possible that you are not the best in the room, but your will, dedication, and hard work can make you the best. Having the will to succeed plays an essential role in surviving.
Nobody is perfect; there will always be someone better than you, but learning, will do your best, and working hard for the same play an important role. These anime quotes about life also give the vibes of inspirational anime quotes.
25."Whatever you lose, you'll find it again. But what you throw away, you'll never get back."
Character: Kenshin Himura
Anime: Rurouni Kenshin: Meiji Kenkaku Romantan
IMDb Rating: 8.5/10
Many things come our way, and it is impossible to grab every opportunity. There might have been instances in your life when you lost things but eventually found them later on.
But what about the things that you intentionally throw away? They are never found back. This can be applied to various aspects of life and is probably among the best anime quotes about life.
24."People's lives don't end when they die; it ends when they lose faith."
Character: Itachi Uchiha
Anime: Naruto
IMDb Rating: 8.4/10
Itachi Uchiha Naruto's quotes are significant and profound. Having faith is very important in human life. One's life ends when one loses faith. Many people are living but have lost hope and confidence in life. Lives don't end when a person dies; they end when they lose faith.
23."A lesson without pain is meaningless. That's because no one can gain without sacrificing something. But he shall obtain a powerful, unmatched heart by enduring that pain and overcoming it."
Character: Edward Elric
Anime: Fullmetal Alchemist: Brotherhood
IMDb Rating: 9.1/10
We learn many lessons in our life when we suffer and experience pain. Nothing can be gained without sacrifice. To achieve something, many things need to be sacrificed.
For example, if you need a successful career, you must offer your sleep and leisure time. Those who endure the pain have mighty hearts, as they have suffered through several painful things.
22."Fear is freedom! Subjugation is liberation! Contradiction is the truth! Those are the facts of this world! And you will all surrender to them, you pigs in human clothing!"
Character: Satsuki Kiryuuin
Anime: Kill la Kill
IMDb Rating: 7.9/10
Satsuki Kiryuuin in Kill la Kill states some facts and says that humans surrender to them. Through his remarks, it is clearly understood that he doesn't consider humans to be fabulous creations.
Fear is freedom for those who fear knowing what is the worst that will happen. They fear the outcome and are prepared for that. Contradicting things brings out the best work, so it is the ultimate truth.
Accepting anything without rejecting it is a simple mistake. It is better to be prepared to get rude replies than face the repercussions later.
21."Reject common sense to make the impossible possible."
Character: Simon
Anime: Tengen Toppa Gurren Lagann
IMDb Rating: 8.3/10
Common sense dictates what is possible and what's not. But putting reasoning in Everything doesn't work out. Sometimes, we must leave that common sense behind and aim for the impossible to make it possible. This is what Simon in Tengen Toppa Gurren Lagann is trying to say.
20."Don't be upset about what you can't do. Do what you do best, live as carefree and optimistically as you can, because some people aren't able to do that."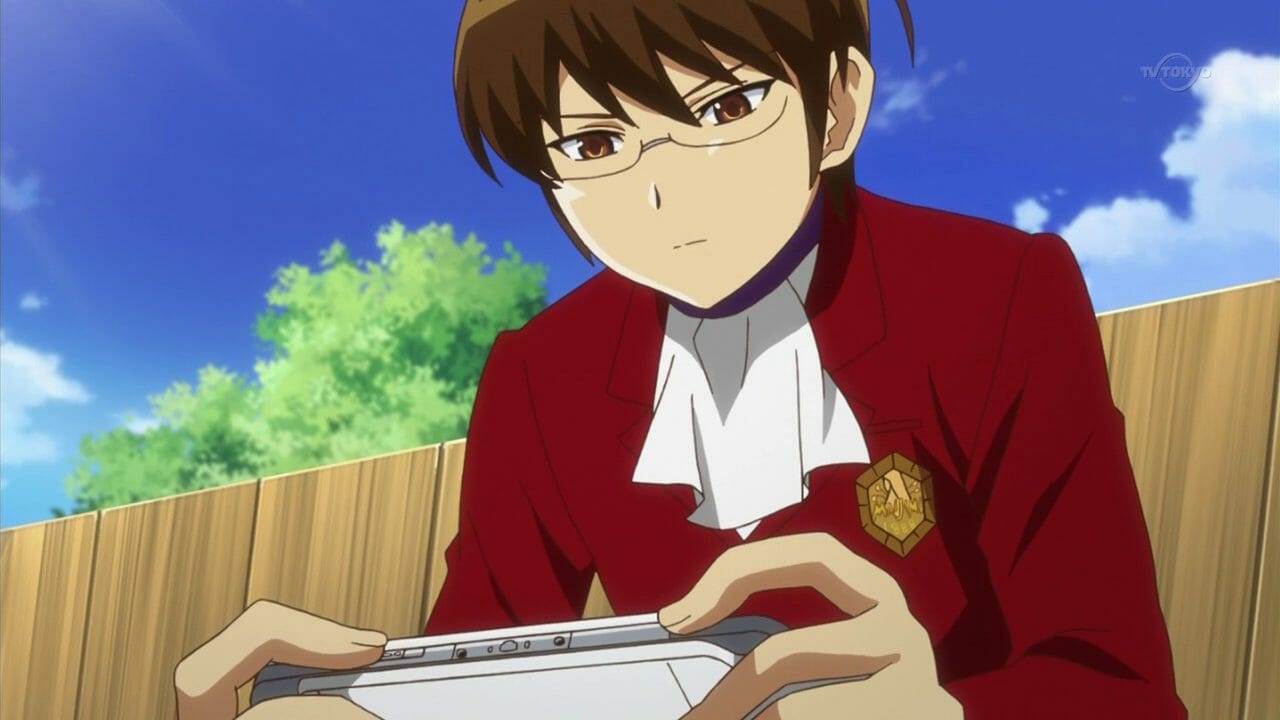 Character: Keima Katsuragi
Anime: The World God Only Knows
IMDb Rating: 7.3/10
Getting sad or being upset over things that could not be achieved is a foolish thing to do. Never be sorry about something that you were not able to achieve. Always try your best and aim for a better future.
Perform your best and live like a carefree individual. Being optimistic doesn't require much effort. If you are confident and live carefreely, then anything is people. However easy that may seem to do or say, it is equally impossible to do the same.
Those who can do it know how life becomes easy if you get that mindset and follow it lifelong.
19."If you don't share someone's pain, you can never understand them."
Character: Nagato
Anime: Naruto
IMDb Rating: 8.4/10
Sharing someone's pain is not what everyone is capable of. You can only do it for the people you are emotionally attached to. Once you understand the pain they are going through, you know them thoroughly.
There are many moments in our lives when our loved ones can't communicate about the things they're going through. If we understand them, we can guess instantly what is causing them trouble.
18."When you lose sight of your path, listen for the destination in your heart."
Character: Allen Walker
Anime: D.Gray Man
IMDb Rating: 7.7/10
We often lose the path we have to travel to reach our destination. At such times, listening to our hearts is the best solution. Just listen to your heart; it will make you reach your destination.
17. Are you listening to God? The thing is, Mom and Dad, don't like each other anymore. And it's my fault for being such a useless daughter.
Character: Hatori Shikishima
Anime: Alice to Zouroku
IMDb Rating: 6.8/10
A daughter is seen having a conversation with God. She blames herself for the rift between her parents. She thinks that they don't like each other anymore because of her. Here, we can see a child's innocence, and her devotion to her parents can also be seen very clearly.
16. The thing I wished for destroyed my whole family. I brought all this suffering down on my family because I made a wish for my dad without knowing what he wanted.
Character: Kyoko Sakura
Anime: The Puella Magi
IMDb Rating: 8.2/10
Kyoko made a wish, but that didn't turn out to be good for her dad. Children think very much for their parents, and sometimes it happens that it comes in the path of what their parents want.
The same can be seen here. Kyoko wished for something which would destroy her whole family. This person is seen blaming things on herself as it was her wish which resulted in her family's downfall.
15."I think death is equally terrible for everyone. Young people, older adults, the good, the bad; it's always the same. It's rather fair in its treatment. There's no such thing as a particularly terrible death, so it's frightening."
Character: Sunako
Anime: The Wallflower Wiki
IMDb Rating: 7.3/10
Death is not partial to anyone. It is the same for everyone. Everyone gets equal treatment, whether the young people and the old are good or bad. Death is terrible for all, making it frightening that it doesn't differentiate. These anime quotes about life have a deep meaning in them.
14."There's no shame in falling! The true shame is not to stand up again!"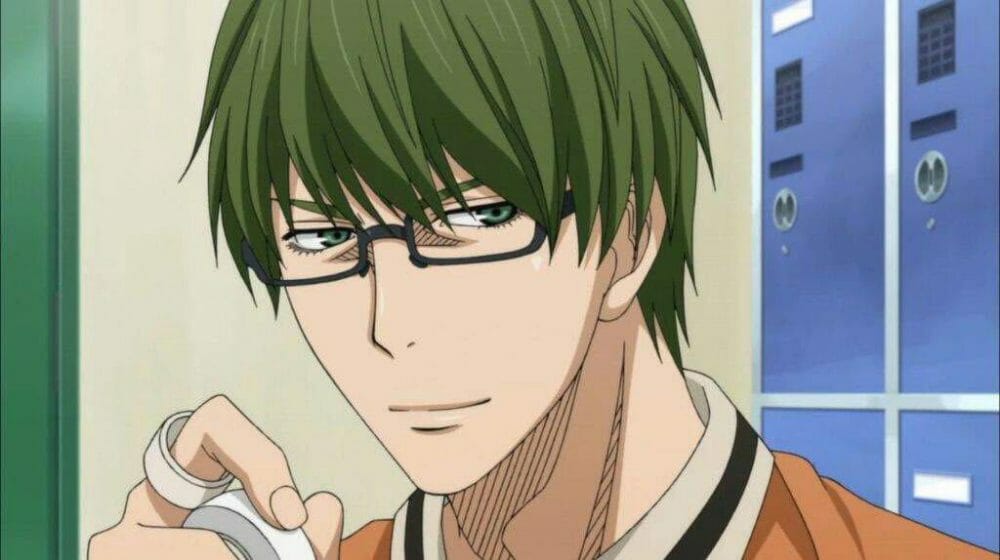 Character: Shintarō Midorima
Anime: Ku Roko's Basketball
IMDb Rating: 8.3/10
While wanting to achieve things, your growth graph doesn't always need to go upwards. Downfalls, too, are essential for individual growth. Finding the courage to stand up again after you fall is an important part.
There is no shame in failure. True shame lies in not having the confidence to stand up again. These inspirational anime quotes make us understand that life is not about giving up; it is about standing again and again after you fall.
13."To act is not necessarily compassion. True compassion sometimes comes from inaction."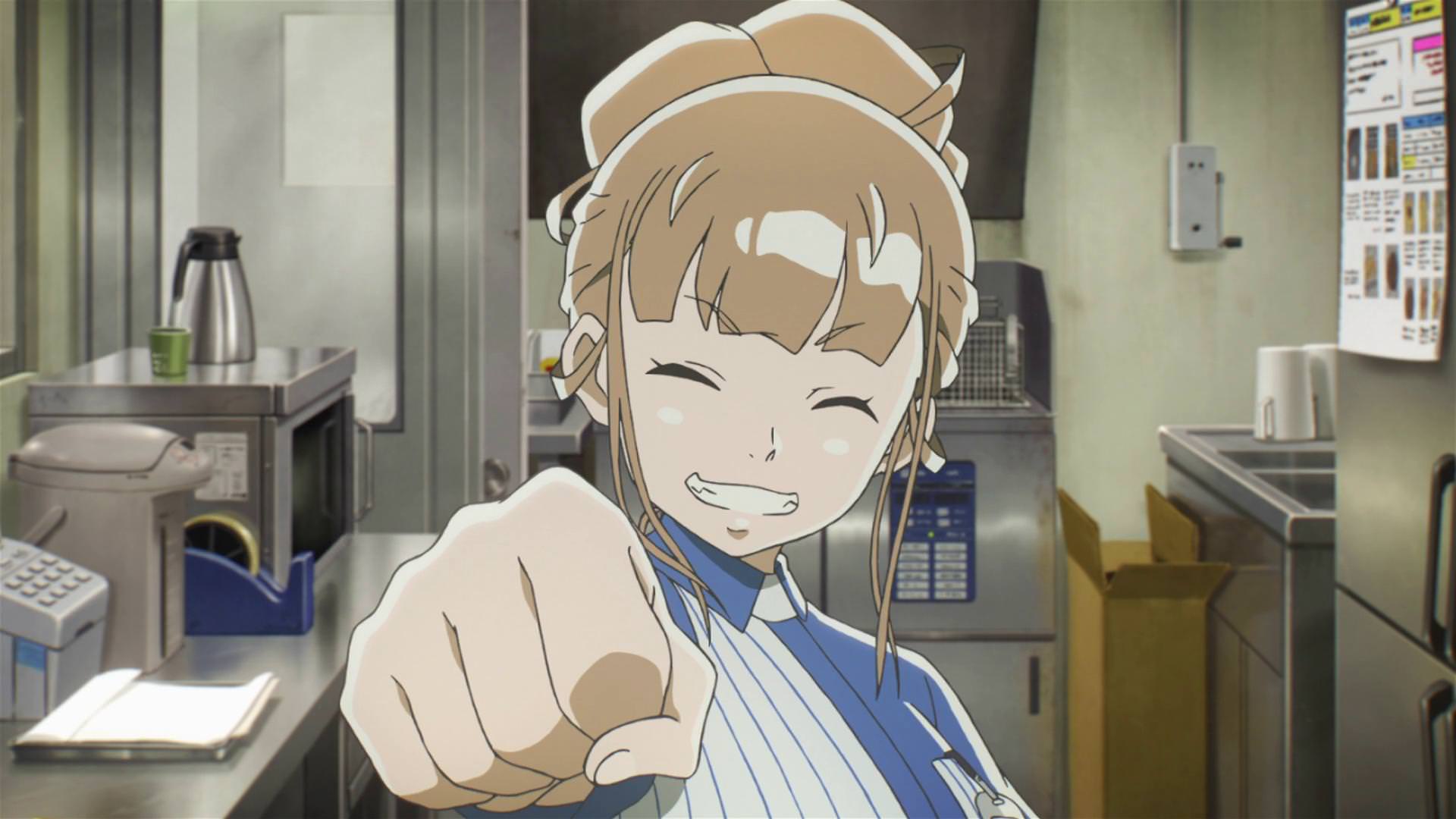 Character: Hinata Miyake
Anime: A Place Further than the Universe
IMDb Rating: 8.2/10
It is not essential to act on Everything. As it is said, "Silence is a virtue, which means that sometimes listening can be better than acting or speaking. You need not necessarily act out on all things. Process the items and then decide what you want to do.
12."We can't waste time worrying about the what if's."
Character: Ichigo Kurosaki
Anime: Bleach
IMDb Rating: 8.2/10
Thinking about the probable outcomes is a long and tiresome activity. Instead of that, it is better to increase and improve our efforts. Worrying about something that hasn't even happened yet is a futile activity. Staying focused on your goal and achieving it is rather beneficial.
11."You'll only realize that you truly love someone if they already caused you enormous pain. Your enemies can never hurt you the way your loved ones can. The people close to your heart can give you the most piercing wound. Love is a double-edged sword; it can heal the wound faster or sink the blade even deeper."
Character: Himura Kenshin
Anime: Rurouni Kenshin
IMDb Rating: 7.4/10
Those people who are the closest to you are the ones that hurt you the most. The people whom you don't even talk to, their action or inaction, has a little or negligent effect. The people whom we love genuinely only can cause us enormous pain.
Enemies also don't hurt the way our loved ones do. Everyone will be able to relate to this fact. Love can either heal your wounds, or it can deepen them. Thus, honey has been called a double-edged sword here.
10."The world isn't perfect. But it's there for us, doing the best it can….that's what makes it so damn beautiful."
Character: Roy Mustang
Anime: Full Metal Alchemist
IMDb Rating: 9.1/10
The world was not and can not ever be perfect. Nothing in the world is excellent, and if it had been, then the concept of evolution and adaptation would have failed.
This should not have a significant impact on us. Improving oneself should be a primary concern rather than considering how the world changes. The effort is what makes the journey of life beautiful.
9."If nobody cares to accept you and wants you in this world, accept yourself, and you will see that you don't need them and their selfish ideas."
Character: Alibaba Saluja
Anime: Magi
IMDb Rating: 7.8/10
Often we search for the acceptance of the people surrounding us. Is their acceptance really that important? The day we forget about them and start living on our own, that's the day when we become truly free. It is one's acceptance that we should always search for.
8."I refuse to let my fear control me anymore."
Character: Maka Albarn
Anime: Soul Eater
IMDb Rating: 7.8/10
If Fear starts controlling our actions, think about what we will be achieved. It would be nothing. If Fear becomes a controlling power in our lives, even making small decisions will make us worry, and we'll start depending on others to make that decision. So, never let Fear be a guiding force.
7."The moment you think of giving up, think of why you held on so long."
Character: Natsu Dragneel
Anime: Fairy Tail
IMDb Rating: 8/10
This is a quote that students must be well aware of. In a journey, there come several points when we feel like giving up. Those who don't let those thoughts overpower them can reach the endpoint.
When you have already taken the first step, then what is the point of turning back and giving up on what you have achieved now? Having faith is essential, and many anime quotes have already covered that. When you feel like giving up, think about why you started on the path.
6."Humans die. Animals die. Plants die. Even soul reapers die. It's the arch of the universe. Everything that comes to life eventually ceases to exist."
Character: Baraggan Louisenbairn
Anime: Bleach
IMDb Rating: 8.2/10
There is nothing permanent in this world. Everything has an expiry date, whether plants, animals, humans, or even soul reapers. This is the rule of the universe that Everything that exists will end someday.
5."Moving on doesn't mean you forget about things. It just means you have to accept what's happened and continue living."
4."You can die anytime, but living takes courage."
Character: Kenshin Himura
Anime: Rurouni Kenshin
IMDb Rating: 8.5/10
Death is an easy option as compared to living. This can be equated with the fact that giving up is more straightforward than trying to stand up again.
It takes courage to continue living your life even when suffering from various problems. Choosing death is cowardice, and the brave always think of ways to live.
3."Do not think about other things; you can do only one thing. So master that one thing. Do not forget. What you must imagine is always that you, yourself, are the strongest. You do not need outside enemies. For you, the one you have to fight is none other than your image."
Character: Archer
Anime: Fate Stay Night
IMDb Rating: 7.3/10
These inspirational anime quotes make one stand up again and face the world with a new vibe and motivation. We often get compared to others, and this makes us wrong. But, the greatest enemy of an individual in this world is that person.
So, be a worthy competitor to yourself. Forget about other people and think about nurturing and improving yourself. Think of yourself to be the strongest one and always stay optimistic. This is what makes for a great leader.
2."Life is not a game of luck. If you wanna win, work hard."
Luck is a tiny factor compared to hard work. It is usually said that only those become lucky who have worked hard. Just based on luck, no individual can survive the race of life. So, work hard towards your goal, and luck will follow you.
1."People, who can't throw something important away, can never hope to change anything."
Character: Armin Arlert
Anime: Shingeki no Kyojin / Attack on Titan
IMDb Rating: 9/10
Keeping your essential things close might sometimes pose an obstruction to your path. From time to time, such items should be removed.
Throwing away an important thing requires a lot of courage; not everyone can muster that up. Step out of your comfort zone, where the real battle begins.