What makes a Superhero? Powers? Sure. Integrity? Most of the time. Purpose? Sure, I guess. There could be about a million things that make a superhero, but one thing that they all have in common is Spiderman's best comic suits.
These costumes are suits created for that hero, defining and helping them if done right. In addition, they help make these fantastic fantasies so that the audience can invest in the superhero.
Utterly talented artists like Stan Lee, Steve Ditko, and Jack Kirby built these characters and their costumes.
Take Iron Man, Captain America, Thor, Doctor Strange, Scarlet Witch, etc. The most iconic suits in the Marvel comics, hands down, have to go to the Spiderman suits.
One of the most iconic parts of Spiderman's costume is that there are multiple Suits for Spiderman, like the Iron Man suits for Tony Stark. Each is more iconic than the last.
The cinematic universe for Marvel comics has had three Spidermen in the live-action format.
The first-ever solo spider man on the big screen was the Spiderman trilogy by Sam Raimi starring Tobey Maguire as Peter Parker, then the Amazing Spiderman movies with Andrew Garfield as Peter Parker, and then the Earth 616 Avengers Spiderman trilogy starring Tom Holland as Peter Parker.
Spiderman
Spiderman is not just Peter Parker; there are entirely different people. Therefore, all the costumes these distinct people wear as Spiderman also come under Spiderman costumes.
People who have not read or plan to read these comics can experience this in Sony's animated venture, Spiderman: Into the Spider-Verse, and the upcoming Spiderman: Across the Spider-verse.
Let's look at the top Spiderman costumes in the Marvel Universe.
20. The Fear Itself Neon Suit
This is one fantastic suit created for spiders, man. The structure and design are the classic spider man suit, but the color scheme makes this suit interesting.
The color scheme for this suit is black, blue, and bright neon blue.
It looks astonishing, but it's a little unreasonable to be a secret worrier and have such an obvious costume that glows in the dark and has some disadvantages.
The first appearance of this stylish suit was in the comic Fear Itself in 2011.
19. Spider-UK Suit
This suit is a clever play on the classic spider suit with blue and red colors. The only difference is the design of the claim.
The look is that the upper half of the costume is in the design of the United Kingdom flag. The suit's first appearance was in Edge of Spider-Verse volume 2.
The suit is worn by Billy Braddock, the U.K.'s spider. It is unknown and considered a new case, but the costume's distinctness makes it unique enough to notice.
18. Spiderman Noir suit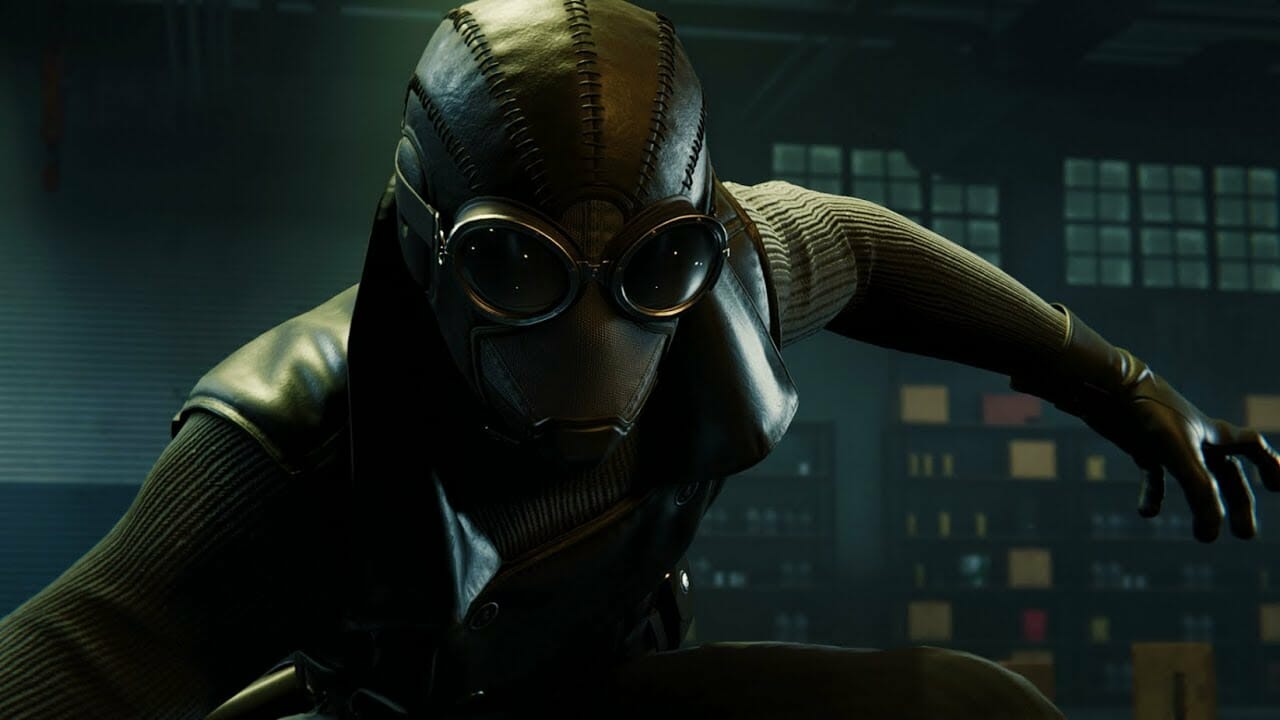 The first time Spiderman Noir came into the marvel universe was when the first Volume of Noir was released in 2009.
This Peter Parker is from Earth-90214, living in the 1930s with the same characters, like Aunt May, Uncle Ben, and M.J., accordingly dated arcs and stories. Just as the name suggests, this spider man suit is black.
With a black suit with an oversized trench coat and fedora hat, you might be sensing a detective theme to the costume here.
This suit has elements of everything the era of Noir is most famous for.
Honestly, this Spiderman noir suit is one of the most excellent spider man suits, in my opinion, but then I am a sucker for this fashion.
17. Streaming Suit of Spiderman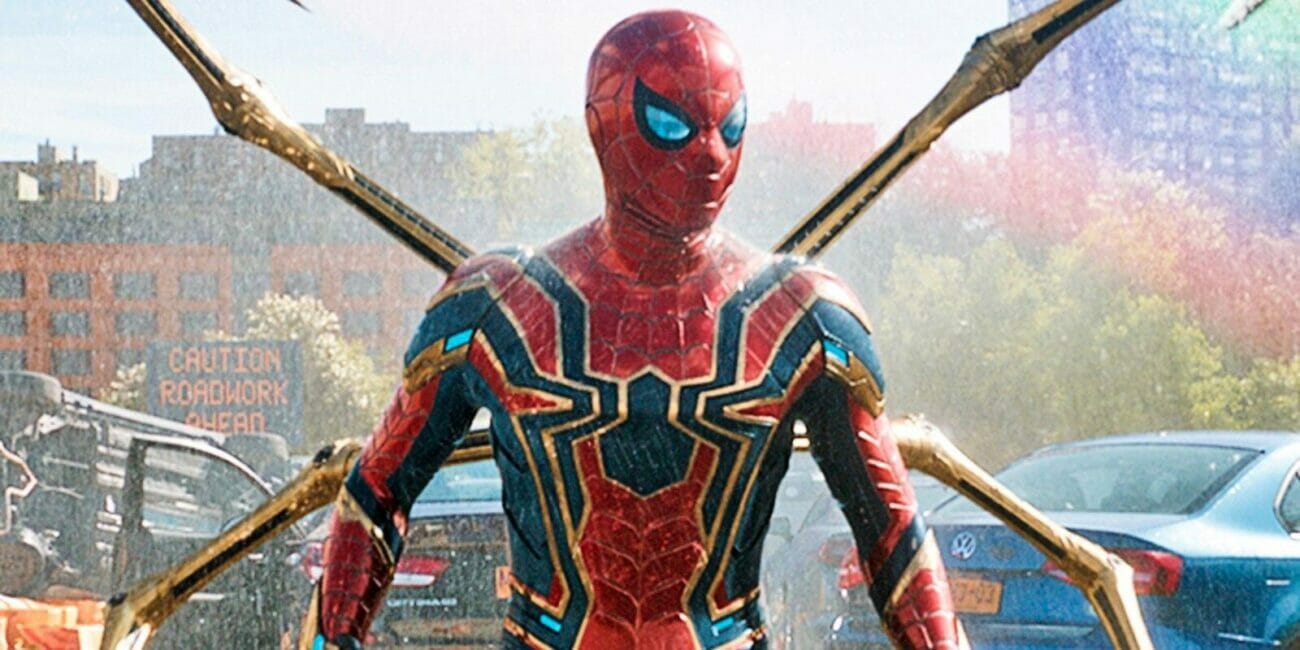 This classy white suit is more than the classic suit. This new suit is an improved version of the traditional claim with many more features.
There are upgraded web shooters and mechanical eyes; the suit is much more robust, durable, and sleek. This white spider man suit has sided with blue colors and goldarn strips.
This suit enhances Spiderman's natural abilities with all the updates. This primarily white and blue costume appeared in the fantastic spider man addition 61.
16. The Stealth Suit
This Peter Parker costume is one of his other black suits. This all-dark suit has a neon green or orange spider symbol in the middle of the chest.
This suit first appeared in 2010 in The Amazing Spiderman #650. The claim has some brilliant abilities like invisibility and combats sonic screams; it is fireproof and can heal itself.
This badass suit was designed and created by the technology that Stark and Henry Pym inspired. All these features in the spider man suit helped Peter immensely during his fight with Goblin.
15. The Captain Universe Suit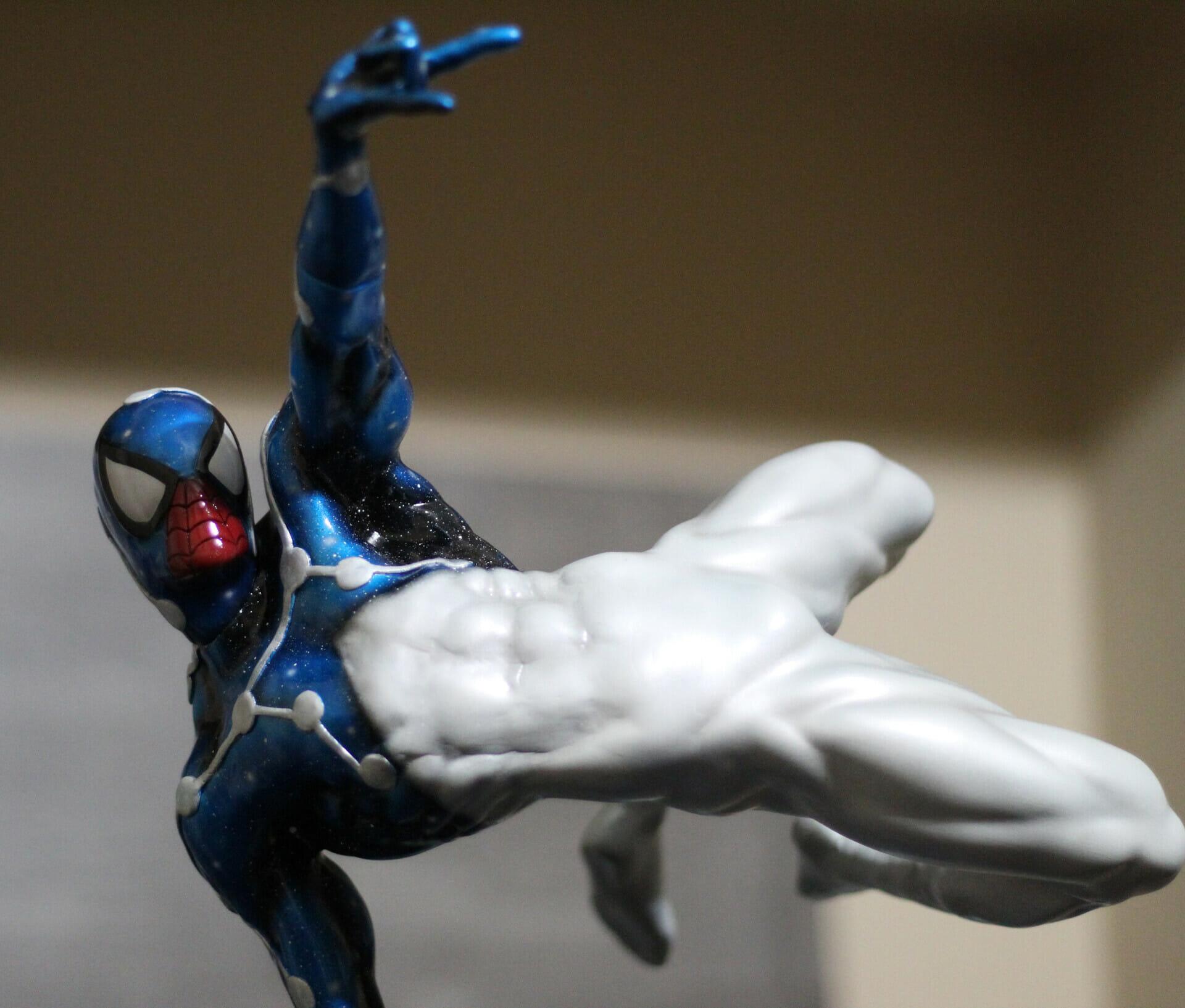 The Captain Universe costume is the most unusual spider man costume in the comics. This Spiderman costume gives a very Nova vibe, a close friend of Parker in some universes.
This suit exists in the cosmic spider man universe, specifically Earth-13. Heavenly Spiderman and the claim were first introduced in Amazing Spiderman (volume 3) #9 in 2014.
This spider man contains many powers, which should be given since he is Captain Universe, and has a few weaknesses since Solus killed him in Amazing Spiderman (volume 3) #11.
14. Future Foundation Spidey Suit
This became a new spider man suit when Peter joined Future Foundation and the Fantastic Four team. According to Johnny Storm's testament, Spidey later inherits it, as Johnny created it, especially for Peter.
This white spider man costume has black on the side, giving it a chic black-and-white look. Aside from looks, this suit is built with third-generation Unstable molecules.
The suit has cool tricks as it never gets dirty and can change into a spider man's classic suit or civilian clothes just by a mere thought.
13. Spider-Armor
This suit looks much more similar to the original claim that Peter Parker usually wore, the classic red and blue costume. This is the MK IV version of that traditional suit. This belongs to the Earth-616 Peter Parker.
The suit first appeared in Amazing Spiderman (Vol. 4) #1
which came out in October 2015. This suit is much more advanced and has upgraded web-shooters, Bug Zappers, Sonic Disruptors, Red Fingers, Explosive Spider-Tracers, acid webbing, temperature control, enhanced strength, and Brain control override.
This red and blue suit also contains a bunch of defensive features.
12. Scarlet Spider suit
This wall-crawler is a genetic clone of Peter Parker from Earth-616, named Ben Reilly or Benjamin Reilly. There are different versions of his costumes in the comics.
Some are the same classic red and blue ones and some quite weird ones like the black, blue and green suit.
Ben Reilly is probably called Scarlet Spider, but another named Joseph Wade became an evil Scarlet Spider.
The alias is also used by another villain named Kaine Parker, and there are many other versions of the suit.
Putting all this aside, the most iconic Scarlet Spider suit would be the all-red classic spider man suit with a blue t-shirt.
11. Spider-Armor MK III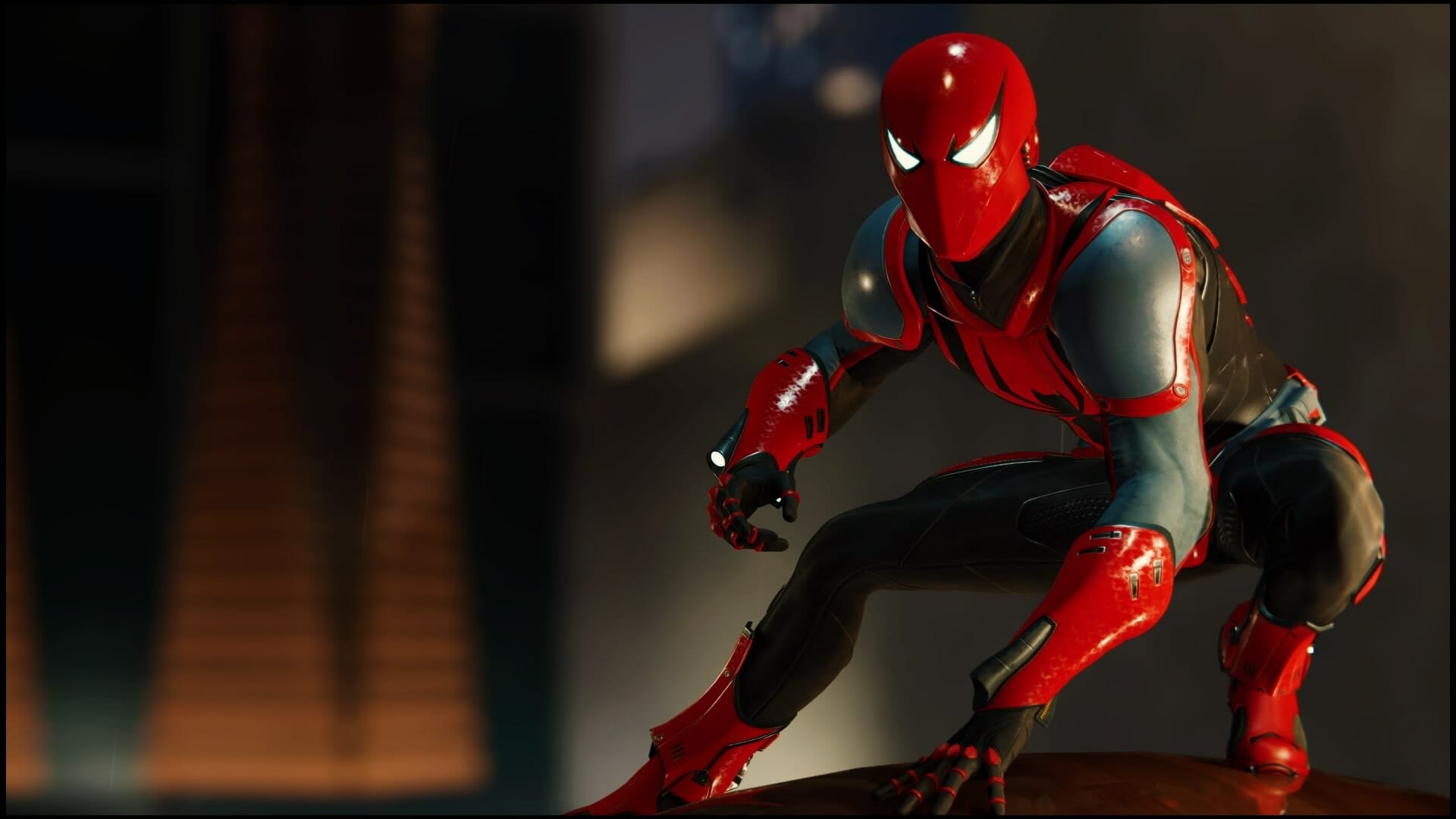 This armor, made entirely to annihilate the enemy, was created in Horizon Labs, previously owned by Doctor Octopus. This suit was designed to fight each one of the super Villains of the Sinister Six.
This suit was first introduced in March 2012 in The Amazing Spiderman #682, existing on Earth #616.
The suit has various advantages like the customized helmet, enhanced lenses, Electro-proof, Built Web-Shooters, flight, and built-in utility belt. The claim is one of the few spider man suits that are not entirely body-fitted.
10. Superior Spiderman costume
In a battle with Peter Parker, Doctor Octopus switches bodies with him. During the final match, Peter supposedly dies in Otto's body, and Otto, who is actually in Peter's body, sees all the memories and experiences and vows to be a superior spider man to do so.
Otto makes a lot of modifications to the superior spider man suit from exterior design to internal design, including changing the color from blue to black.
All the changes in the suit reflect how Otto is changing for the better.
9. Spiderman 2099 Suit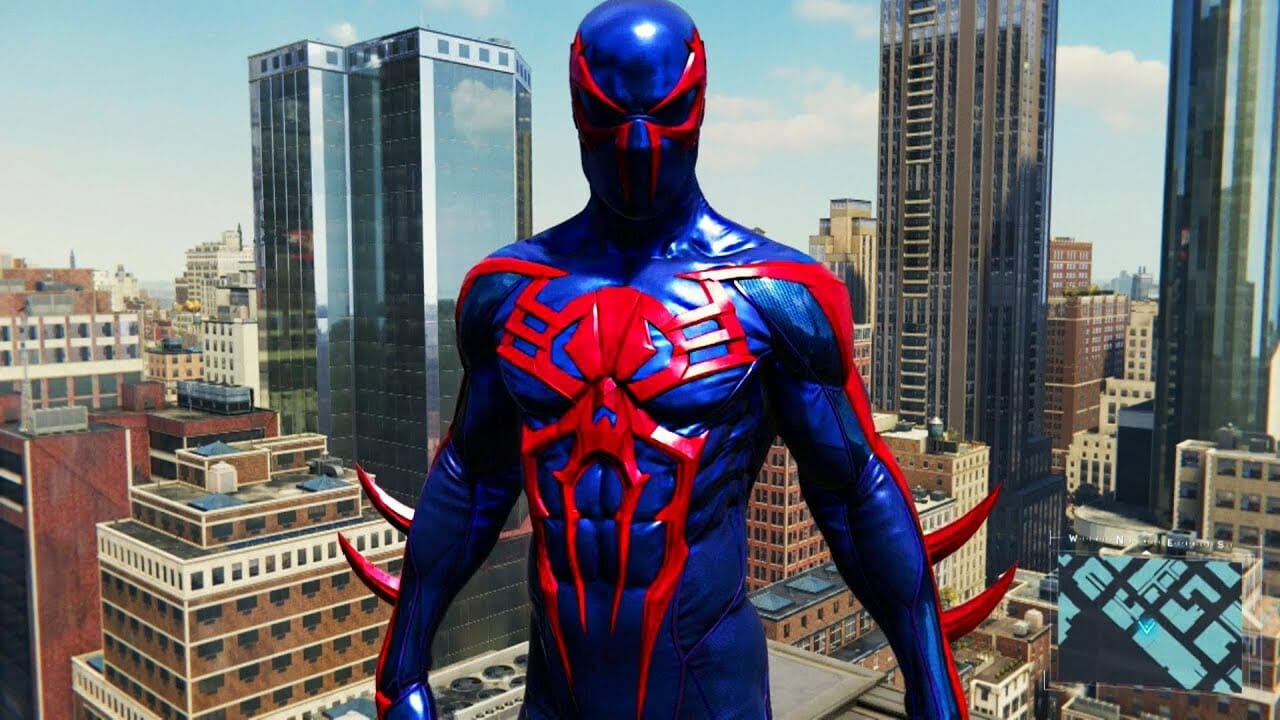 One of Spiderman's most remarkable and incredible spider man suits ever.
This costume has the classic red and blue colors, but the usage of those colors from the design to shades changes the outfit entirely, making it look more ruthless and considerably more helpful.
This badass costume has two red spikes each in both arms. This costume is owned and worn by Miguel O'Hara from Earth-928. Miguel creates the costume to fight against Alchemax Corporation.
8. Post-Clone Saga Suit
This one is a Miles Morales suit, which he asked Kenneth Kingston to make because he didn't feel comfortable wearing the old suit which smeared Miles' name due to the whole Spiderman imposter storyline.
This suit is stretchy, durable, and fireproof. This Mile Morales Suit combines black and red color, a classic Miles spider man gear.
This suit had its first appearance in Miles Morales: Spiderman #29.
7. The Symbiote Suit
This suit is one of the most fantastic spider man suits of all time; the claim is way stronger than most and a symbiote suit.
This suit originates in The Klyntar, the extraterrestrial alien Symbiote on Earth.
The suit is a living entity commonly known as the Venom. The Venom takes hosts that suit it. One of those people is Eddie Brock.
In Peter Parker's case, though, he encounters Venom during the Secret Wars storyline, where to repair his torn suit in the battle, he uses a machine unknown to the fact that contains Symbiote and hence creates this black Symbiote suit.
6. Spider-Armor MK II
This wall-crawler suit is a classic black costume. The first appearance of this suit was in A—Spiderman #656. Doctor Otto Octavius previously owned it.
This suit is entirely black with a golden spider. And even though there are many other Black spider suits, this one is pretty sleek in its own right.
Spiderman's black costumes have a different charm. One of the Earths on which this costume was seen were Earth-30847, Earth-199999, and Earth-TRN199, along with Earth-TRN461.
5. The Silk Spider Costume
Silk is a fascinating character from the Spider-verse, but more interesting is her costume. It is a black costume for a girl, which is not usual in Marvel's Spiderman multiverse.
Silk, also called Silkworm, aka Cindy Moon, is a member of the Agents of Atlantis.
The costume exists in Earth-616. She and her outfit first appeared in 2014 with A. Spiderman (Vol. 3)
#1. Silk's black outfit is not like the most but distinct, with a gray spider web in the abdomen section; the first two fingers of the ensemble are red fingers, while also dawning a red half-face mask covering her nose and mouth.
4. Spider-Girl costume
Although there are many Spider-girl and their different costumes in the spider multiverse, despite those other versions, Anya Corazon as Spider-Girl might be the ultimate Spider-Girl.
Anya has been a part of the Spidey gang but is also very prevalent in the Black Widow universe. Costume. A black outfit with her take on it.
It is usually either wholly black and a little white on the upper side of the costume or a much more significant white. Spider-girl also wears a small face mask which is white with a black border, covering only her eyes.
3. The Miles Morales Suit
Miles Morales' suit is one of the most fantastic spider men costumes ever. The case is a strangely unique combination of black and red making it a classy and fabulous point.
The suit is entirely black with a red spider in the chest area. The costume has white eyes with a red border. The case is fireproof, has invisibility, is advanced in web shooting, etc.
S.H.I.E.L.D. provided this suit to Miles, a very original design with a relaxed style.
This is one iconic Spider costume, especially the first, even though many other awesome costumes were later introduced for Miles in installments like the Ultimate Fallout.
2. Spider-Gwen Costume
This was one of the first suits for a female spider; the suit is something of its own. There aren't many other costumes like this one.
The lower part of the costume is black, while the upper is white, with a little red and pink in the mix. The outfit also has a relaxed hood, yet again separating the company from others.
In most renditions, Spider-Gwen also wears light blue Belle shows worn only for dancing. Also known as Ghost-Spider, Gwendolyn Stacy exists and fights on Earth-65.
1. The Iron-Spider Suit
The Iron Spider Suit is one of the if not the most excellent spider man suits ever. A gift by Tony Stark, The Iron Man, who recruited him in the civil war, this Iron Spider armor combines both.
The Iron Spider costume has iron legs and is made of Nano-tech.
This costume belongs to Earth-616 mainly but is also seen in many other piles of Earth in the comics.
The Iron Spider has Stinger Access Ports, Waldoes, Glider Device, Enhanced Chest piece, Mask Filter, Enhanced Lenses, Constituent Costume Containment, and Multifunctional Layers, among so so many other things.
In the Cinematic Universe, Tony in Infinity War gave this costume to Peter, which he also wore in Endgame but was later taken away.
Read More: 14 Best Demon Slayer Swords, Ranked(Anime and Manga)