In 1963, Jack Kirby and Stan Lee introduced the world to the six strongest X-Men with incredible abilities, and they were Professor X, Cyclops, Iceman, Angel, Beast, and Jean Grey. Approximately twelve years after that, their popularity increased, and as a result, many new mutants with superhuman durability were added, like Wolverine, Storm, and Nightcrawler.
X Men are among the most relatable superheroes. There are a variety of mutant powers in the Marvel Universe, and they exhibit limitless potential. Fans of the franchise increased exponentially, and they wondered who was the most powerful among this group. With that in mind, a list of the 20 most powerful X Men has been created.
20. Wolverine
Wolverine is famous for its healing factor and claws. He is among the strongest X-Men in Marvel Universe. He is usually seen throwing away an entire group of people, just as he did with the Hellfire Club. Wolverine can lift two-ton of weight, which is enough to throw cars and trucks. He is incredibly powerful, and this is mainly because of his adamantium-laced skeleton. Adamantium is among the strongest metals in the Marvel Universe.
19. Jean Grey
The inclusion of Jean Grey's name in this list might come as a little surprise, but she is among the most powerful member of the X Men's team. She is telepathic and has telekinetic weapons, also. She is the host of Phoenix Force, and the gifts she possesses give her ultimate power. Earth-1610 shows that she is even more powerful than she is thought to be. When Jean faces Apocalypse, she tears him atom by atom. This scene is in X-Men: Apocalypse. She also can read minds, alter time, and saves X-Men.
18. Nate Grey
Nate Grey belongs to an alternate reality. He hasn't been officially classified as an omega yet. When Nate traveled back in time and accidentally killed Professor Charles, his father, he led to the creation of the timeline of the Age of Apocalypse. With Xavier's help, we saw that Apocalypse rose to power and turned North America into no less than a nightmare. For the former members of X-Men, alternate histories were created.
A powerful mutant was created with the help of his and Jean Grey's DNA. The mutant was named Nate Grey, or X-Man. Nate ultimately found his place as a multiversal mutant shaman. Having such powerful abilities, he made sure that he had omega-level mutant ability after he built his body from pure psionic energy.
17. Iceman
Iceman has abilities that go beyond creating ice. He has omega-level mutants thermal manipulation abilities and hence can manipulate matter. Some fans of X-Men might be surprised to know that Iceman or Bobby Drake is among the most powerful mutants. Because of his thermal manipulation abilities, he can freeze the moisture present in the air, change his entire body into ice, and do other such things.
The powers this omega-level mutant has makes him one of the deadliest mutants. The ability to recreate new ice bodies makes him immortal, and this was seen in the Age of Apocalypse. If he saw that he was on the losing side, he could end those wars just by using his powers and lowering the temperature of his opponent's brain.
16. Havok
He is the brother of Vulcan and the son of Christopher Summers. He is an alpha-level mutant who has abilities to absorb cosmic energy and then convert it into plasma. By using the same stored energy, he learned to fly by using the same principle used by Iron Man for his first suit. He directed plasma downward to fly.
15. Exodus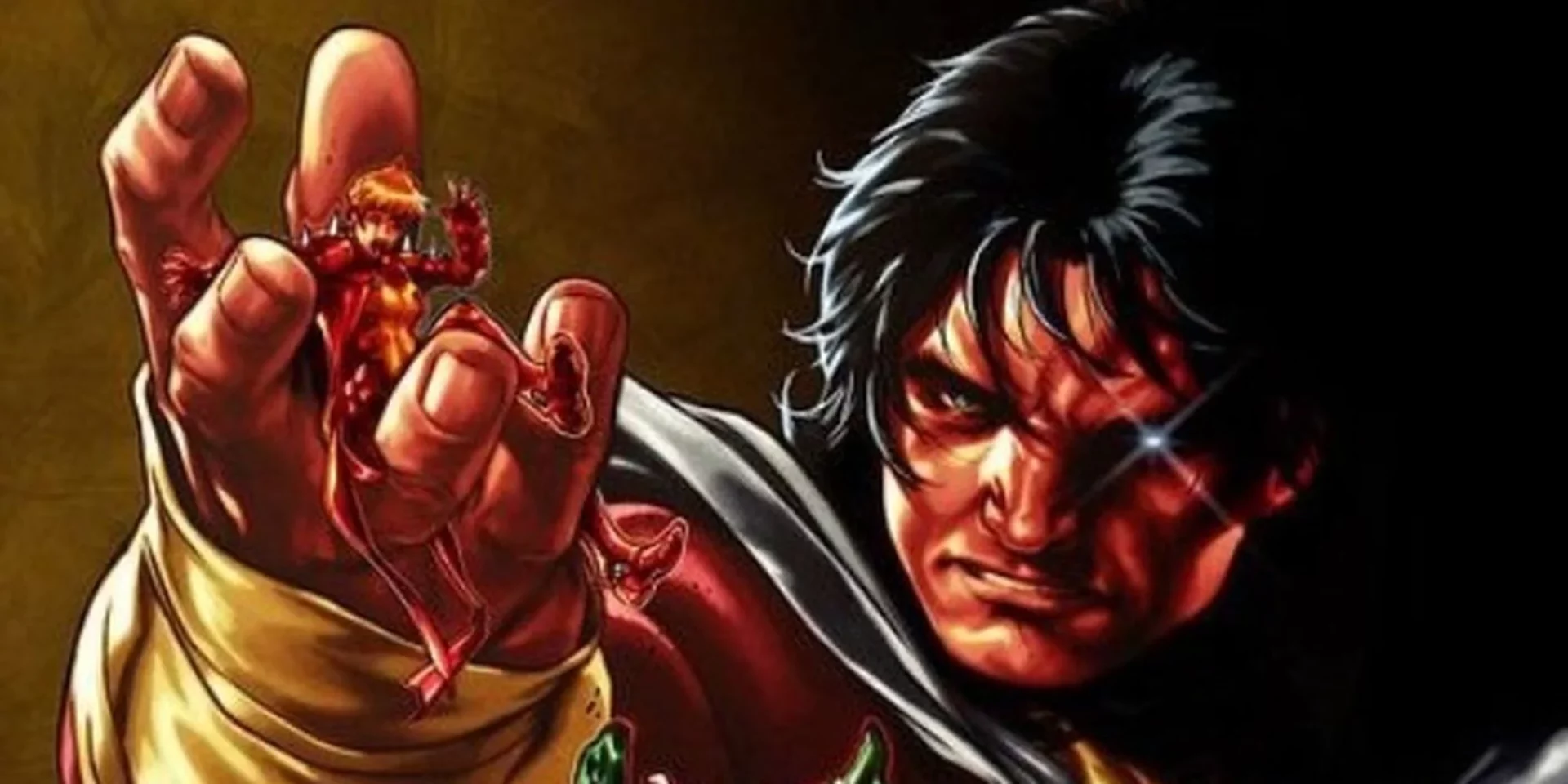 Exodus is gifted with many powerful mutant abilities. He also has the ability of omega-level mutants- telekinesis. He was born in the 12th century and is among the oldest mutants living on the planet. His psionic abilities allow him to take down the X-Men and the Avengers at the same time.
Exodus's official power is his telekinetic abilities which are precise and powerful at the same time. His telekinetic abilities allow him to lift large amounts of weight, and he can also punch great buildings with ease. He can also do fine-tuned control.
14. Firestar
Spider-Man and His Amazing Friends cartoon took place on Earth-1610 as in the role of X-Men we see Firestar here. And it makes complete sense also as she is a good friend of Peter Parker. When she runs away, Iceman and Spidey both come to rescue her. She is a member of Merry Mutants by the time Ultimate X-Men #94 comes out.
Firestar has powers that are similar to her 616 counterparts, and she can not also burst into flames but also can absorb electromagnetic energy. She can lift heavy loads and can fly because she can heat the air around her.
13. Storm
The Storm has the power to influence the weather patterns of her choice. Ororo Munroe was seen as an African weather goddess who was worshiped by the tribes as she could bring rain. She calls herself Storm as she learns how to call down lightning and change the weather patterns of the world.
Her mutant ability to influence the weather involves precise control over her powers. The mastery of her abilities makes her one of the most powerful mutants. She is the one who can reach Phoenix Force on her own.
Related: The Best X-Men Movies in Chronological Order (Including Deadpool)
12. Magneto
Magneto can control one of the fundamental forces. He was originally an enemy of the X-Men. Eventually, he joined the mutant team of Professor Xavier, who was his old friend. His omega-level mutant powers and actions earned him respect in the eyes of his fellow mutant team members.
Magneto is the Master of Magnetism, and he holds control of the electromagnetic fields. These very electromagnetic fields are responsible for saving the Earth from the harsh energy projection from space. The darker versions of Magneto have flipped the magnetic poles of the Earth.
11. Professor X
One of the most common things that are noted in X-Men is that their looks are deceiving. The most dangerous ones are also the ones who appear to be the most helpless.
Xavier was seen successfully maintaining his place as one of the most powerful mutants that still exist on Earth-1610. His mutant gifts include astral projection, telepathy, and telekinetic skills. Apart from these, he is also a genius and is blessed with his skills in biochemistry, therapy, and surgery.
Though Xavier might seem to be a good guy, he is extremely manipulative and corrupt to some extent. He willingly messes with others' heads and also creates Banshee, a mutant drug. He knows that he is wrong but still chooses not to change his ways and behavior.
Professor X is one of the most powerful superheroes and mightiest X-Men who came to a movie screen. It makes sense that the creator of X-Men will be the most powerful one among them. He is a cripple confined to his chair but has powerful abilities like telepathy. This places him among the most influential people in the Marvel Universe. He is a part of the Illuminati, a group in which Tony Stark and Reed Richards are also members.
Professor X never needed to do the fighting for the same purpose; only the X-Men were created. But, if the need comes and he needs to interfere, then he can erase memories, induce excruciating pain, or even erase the whole personality of an individual.
10. Rogue
Rose is incredibly powerful as he can absorb the abilities, memories, and personality of the individual she comes in skin-to-skin contact with. The same thing happens with Carol Danvers, with whom she came in contact under the instructions of Mystique. This sent Danvers into a state of permanent coma.
So, Danvers Kree's physiology was now passed to Rogue, which further gave her durability, power to fly, and superhuman strength. She is not left in peace as the memories of Danvers haunt her, and thus leaves the Brotherhood of Evil to join the X-Men.
9. Cyclops
Cyclops is the first leader of the X-Men and is an important part of the series right from the beginning. He can project destructive beam force from his eyes even though he has all the strengths of a normal human being. He can resist telepaths because of his years of closeness with Emma Frost, Jean Grey, and Professor X.
Cyclops can absorb solar energy and then redirect them as eye beams. This is his normal state. Why he was on Banshee (a drug), he could control the eye beams without the help of his visor. When he became addicted to this drug, his mutant abilities changed. He could now survive the vacuum in space and fly. But these were only his temporary powers. When the effect of the drug wore off, he was only left with the leading power and the eye beams.
8. Quentin Quire
Quentin Quire has impressive and powerful telekinetic powers. He is a powerful telepath who is destined to become the Phoenix. He adopted the name Kid Omega to refer to his omega-level powers. His powers are no match except for Jean Grey.
Quentin has the power to rebuild his body psionically, and he can also connect to every mind living on the planet. His psionic powers can also be focused on high weapons like a shotgun. He also has met his future self, who can bond with the Phoenix Force.
7. Vulcan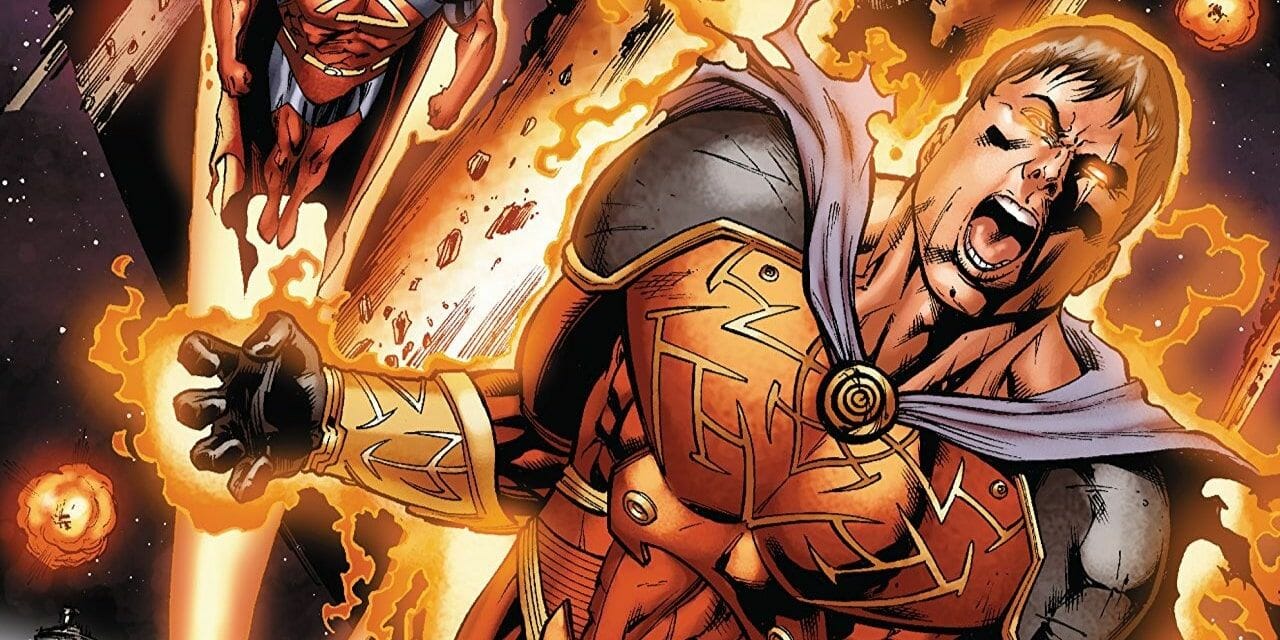 Vulcan is one of the most powerful mutants that can manipulate energy. Because of the incredible strength possessed by the family members, the Summers family is well known. Vulcan is the youngest brother of Havoc and can manipulate extreme amounts of energy. He can't nullify powers as his brothers have.
Instead of that, Vulcan can completely control its energy-based powers. He can empower himself by rechanneling and absorbing energy. He is among the most feared beings in the entire galaxy.
6. Psylocke
Psylocke is among the omega-level mutants and has omega-level powers. She is a force to be reckoned with and has proved herself time and time again. Psylocke can read minds and can create psychic grenades that explode in others' minds. She was once possessed by Legion (David Haller) but was able to overpower him.
When a car was dropped on her by Colossus, her conscience was powerful enough to jump into another's body. She possesses incredible ninja skills and can also create telekinetic and psionic weapons. Apart from her incredible skill sets, she can also create force fields, teleport, and disrupt her opponents' nervous systems.
5. Emma Frost
Emma Frost has incredibly powerful telepath abilities. She started as a villainous queen of the Hellfire Club. Her telepathic powers are almost as powerful as Professor X's, and in addition, she also can alter the molecular structure of her body. Using these abilities, she can even transform herself into a diamond form.
But, when she's in a diamond form, her telepathic powers weaken, and her durability and strength increase. When she played the role of an antagonist, she was known for using her powers to control the bodies and minds of others. She is very powerful as she can control the psionic abilities of an individual and rewire the neural pathways of other mutants as well.
4. Josh Foley/Elixir
Born as Josh Foley, Elixir is an omega-level healer who can resurrect others with his touch. He is a powerful mutant messiah who possesses biological manipulation abilities. This allows him to control the biological structure to the genetic level. Elixir can regrow organs, and eventually, he even learned how to resurrect the dead.
Elixir's brain was injected with the Beast's knowledge of advanced science by the Stepford Cuckoos. This increased his powers to unthinkable heights, and he even learned how to treat multiple individuals at the same time without even touching them.
Related: How To Watch X-Men Movies In Order?
3. Mister M
Mister M can manipulate matter and alter the molecular structure of anything just by touching it. He is a powerful and mysterious mutant and plays important roles in X-Men: The 198 and District X.
Absolon Mercator or Mister M can do anything he wants. His numerous skills stem from his omega-level powers, and he can do things like healing someone from a gunshot wound and fixing electronics. Although he disappeared many years ago, his appearance in Dawn of X confirmed that he is a powerful mutant and is the perfect one for this list.
2. Krakao
Krakao is a living mutant who likes to feed on his other fellow mutants. He subsists on the life force of other mutants and is a huge landmass that killed the original five X-Men. Krakao is the island on which the mutant nations live, and he communicates with them through Cypher. He lives by absorbing small amounts of energy from all the mutants rather than killing a few.
1. Phoenix
Phoenix is unquestionably the most powerful mutant member of the X-Men. She has both telekinetic and telepathic abilities. In The Last Stand, Phoenix is seen murdering Professor X by exploring their bodies. Xavier's body is seen shattering like a glass vase, but his death isn't shown. In the comics, she is shown to be as powerful as the gods, and until Dark Phoenix is released, it will be difficult to say how powerful her new version will be. By just taking a look at the Dark Phoenix trailer, one can say that she deserves the top place on this list of the most powerful X- Men.