Marvel movies are all about a power-driven ensemble of superheroes with their well-built suits and unique power, which always helps them save the world or be awesome. "X-Men" movies are another troupe of superheroes who fight for a peaceful world between mere mortals and mutants. They first started their journey with 20th Century Fox Movies telling people the story of Professor X, Wolverine, Jean Grey, Magneto on the big screen with a fantastic cast, Bryan Singer as their director, and David Hayter as their screenwriter. In 2019, because of the Fox Disney deal, "X-Men" became part of the Marvel Franchise.
X- Men Movies in Chronological Order
First Class: X-Men – set in 1962
Days of Future Past: X-Men – set in 1973
Wolverine: X-Men Origins – set in 1981
Apocalypse: X-Men – set in 1983
X-Men: Dark Phoenix – set in 1992
X-Men – set in 2000
X2: X-Men United – set in 2003
X-Men: The Last Stand – set in 2006
The Wolverine – set in 2013
Deadpool – set in 2016
Deadpool 2 – set in 2018
Logan – set in 2017
Best X-Men Movies
Logan (2017) – with  I

MDb Rating: 8.1

Deadpool (2016) – with  I

MDb Rating: 8.0

X-Men: Days Of Future Past (2014) – with  I

MDb Rating: 7.9

X Men: First Class (2011) – with  IMDb Rating: 7.7
Deadpool 2 (2018) – with  IMDb Rating: 7.7
X-Men (2000) – with  IMDb Rating: 7.4
X-Men: X2 (2003) – with  IMDb Rating: 7.4
Future Projects
As mentioned above, The new mutants seemed to be the not-so-grand ending of the X men story. X men days might be over, but that doesn't mean that the Marvel movies are over. The Franchise lined many exciting movies by introducing favorite comic book characters or thrilling spin-offs and heavily packed marvelous action that would win the fanatics' hearts.
This is where the journey with X men stops.
Thirteen movies, which is the only way to watch to steer away from the confusing timeline of X-Men. Overall, X-Men movies are a treat to watch, and they would take you places, literally. Get ready for being on the edge of your seat most of the time, or get ready to be transported in some other dimension altogether.
X-Men Movies in Release Date Order
1. X-Men (2000)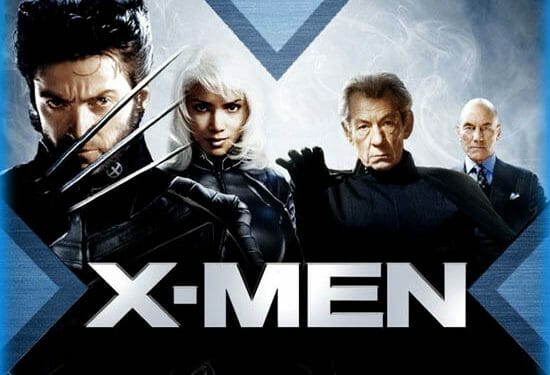 Director: Bryan Singer.
Writers: Tom DeSanto & Bryan Singer.
Stars: Patrick Stewart, Hugh Jackman, Ian McKellen.
IMDb Rating: 7.4
Release Date: July 14, 2000
Platform:

Disney+ Hotstar, Amazon Prime Videos, Google play.
The start of this movie was unexpected in a superhero film as it showed a concentration camp, which might not have been the most appropriate scene to start within a superhero flick, but it did go well with the fans. Viewers get to see Magneto (Ian Mckellan) and the mutants' trainer, Charles Xavier (Patrick Stewart), for the first time, and they get the explanation of how the X-men got their paranormal powers.
The real story begins when Magneto and Charles Xavier have opposite views: whether to erase humankind or use their power for good. We see the entry of the most awaited team, The X-Men; Wolverine (Hugh Jackman), Cyclops (James Marsden), Dr. Jean Grey (Famke Janssen), Storm (Halley Berry), and Rogue (Anna Paquin), who are all mutants, training under Professor X. All of them have their own unique power which helps them gain the upper hand in this fight with the mortals. This movie got many mixed reviews as nothing exciting happened in the movie, but it was only just the start of a crazy roller coaster ride with the Mutants. 
2. X-Men: X2 (2003)
Director: Bryan Singer.
Writers: Zak Penn & David Hayter.
Stars: Patrick Stewart, Hugh Jackman, Halle Berry.
IMDb Rating: 7.4
Release Date: May 2, 2003
Platform:

Amazon Prime Videos and Google play.
After an almost three years gap, Singer came back with the second installation of X-Men movies, which, compared to the first one, was a lot more thrilling. The superhero mutants deal with the political problem as their rights to privacy are violated. The film commences with a scene where a creature attacks the White House, establishing that this creature will give a tough time to the superheroes. The previous pack of X-Men is present along with rocking new additions of powerhouses of mutants like Nightcrawler (Alan Cumming), Mystique (Rebecca Romjin Stamos), Iceman (Shawn Ashmore), Pyro (Aaron Stanford), and Rogue, who is now aware of her power. Not to worry, Magneto is very much present and plotting against Charles Xaviers in this one too.
Despite all these additions, this movie's star remains Hugh Jackman's character- Wolverine, even though the other X-Men can be far more powerful than him, but the fans want what they want! The movie is all about anti-climatic scenes, which is not a new change from the previous part. The film left us more curious about what more they can deal with now that genocide and political problems are dealt with. All in all, this movie confirmed that the X-Men series might go on for a long time, and fans weren't disappointed. 
3. X-Men: The Last Stand (2006)
Director: Brett Ratner.
Writers: Simon Kinberg, Zak Penn.
Stars: Patrick Stewart, Hugh Jackman, Halle Berry.
IMDb Rating: 6.7
Release Date: May 26, 2006
Platform:

Amazon Prime Videos and Google play.
No one expected the X-Men franchise to replace the tone of emotion, as seen in the first two movies with explosions and noise. This movie had a new weapon against the mutants, Leech (Cameron Bright). He excretes an antibody if it comes in contact with a mutant, which could turn them into normal human beings, which is a sad ending to their fairy tale. Warren Worthington is the new villain of this story. He has a very personal past with the mutants, and he has made it his mission to destroy them. He does the obvious thing and captures Leech, buys Alcatraz, which is the future battlefield for the 2006 X-Men, and waits for the mutants to react.
This movie has a lot of things going on. It can be called a chaotic movie as it mixes many social and political issues and a few biological explanations about genes since the powers of the mutants and the antibody given out by Leech can only have a scientific explanation.
4. X-Men Origins: Wolverine (2009)
Director: Gavin Hood.
Writers: David Benioff & Skip Woods.
Stars: Hugh Jackman, Liev Schreiber, Ryan Reynolds.
IMDb Rating: 6.6
Release Date: May 1, 2009
Platform:

Amazon Prime Videos and Google play.
Every X-Men fanatic was excited with this announcement as Hugh Jackman is a heartthrob and Wolverine is also one of the most loved X-Men. After returning from the war, Logan joined the secret black ops under General Stryker (Villain from part 2). This special force worked on feeding powers to mutants. Now, enter Logan's evil Stepbrother, Victor, who killed the love of his life brutally. This awakens a fire for revenge in Logan, who undergoes surgeries and procedures to become Wolverine. That was his past, fueled by hate, revenge, anger, passion, betrayal, all basic human traits. There is no mystery to Logan/Wolverine and no highly traumatic past which made him who he is, no offense to Wolverine, but his past really didn't live up to the 'hoo-ha' about his character. 
5. X Men: First Class (2011)
Director: Matthew Vaughn.
Writers: Ashley Miller & Zack Stentz.
Stars: James McAvoy, Michael Fassbender, Jennifer Lawrence.
IMDb Rating: 7.7
Release Date: June 3, 2011
Platform:

Amazon Prime Videos and HBO Max.
This movie transports you to the Nazi Prison camp and takes you back when Magneto was a young child, lost about his undiscovered powers, which only comes out when he is angry. This parable of the mutants has a new villain here too, surprise surprise. Sebastian Shaw (Kevin Bacon), who played a cruel role in Magneto's past in the camp, is the new recruiter of dark mutants who would fight for him against the mutants under Charles who only want World peace. Stan Lee went all out with his brains to create some unique power for each mutant.
The only problem with the plot was that there were loopholes and the writers never really gave any clear explanation about things that were going on. Nonetheless, there are good high-tech fighting scenes in the sky, some good old revenge story of Magneto, the cherry on top, and we get to see Charles and Magneto joining forces to defeat Shaw. The 2011 X-Men fared well with the viewers, comic book crazies, and the critics.
6. The Wolverine (2013)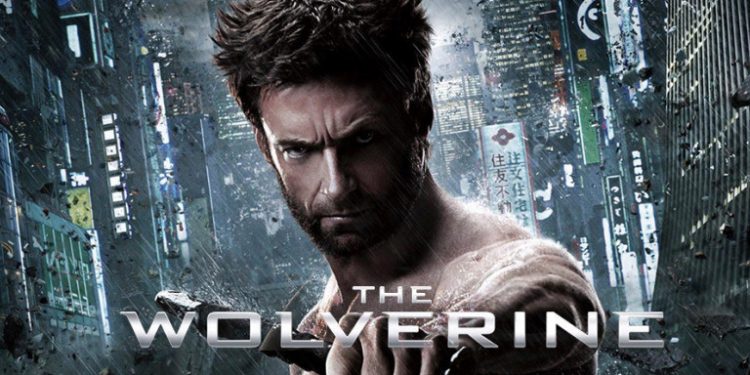 Director: James Mangold.
Writers: Mark Bomback & Scott Frank.
Stars: Hugh Jackman, Will Yun Lee, Tao Okamoto.
IMDb Rating: 6.7
Release Date: July 26, 2013
Platform: Disney+ Hotstar, Amazon Prime Videos, and Google play.
This was the 20th-Century Fox's plan of redemption of the X-Men's fallen hero, Wolverine. After X-Men origins got many thumbs down, it was clear that they had to step up the game. James Mangold made sure to reinvent Wolverine's image, and he tried doing that by showing his more mundane side. Yes, The X-Men with the metal claws actually had a mid-life crisis about whether his powers are more important or love?
The plot might be so so, but the cinematography, the sets, the costumes, and features of the film were spectacular. There were ninjas in this movie, which is a completely new thing to add in a superhero movie. In fact, the whole plot was a mix of Japanese action and Logan as an X-Man. The storyline revolves around the trauma he had gone through where he killed his lover, Jean Grey, at the end of the "X-Men: the last stand" and facing a samurai with the same metallic features as him. That movie was a 2-hour long performance of kicks and swords, which helped a lot in punching out the image of X-Men origins wolverine's image from fans' minds. Since it's part of the Marvel clan, there is an end credit teaser to the next X-Men movie, and it is worth waiting for. 
7. X-Men: Days Of Future Past (2014)
Director: Bryan Singer.
Writer: Simon Kinberg & Jane Goldman.
Stars: Patrick Stewart, Ian McKellen, Hugh Jackman.
IMDb Rating: 7.9
Release Date: May 23, 2014
Platform: Disney+ Hotstar, Amazon Prime Videos, and Google play.
A genius movie by the franchise and Bryan Singers get a comeback in this installation. This one has a very messy time-lapse or time travel, but the X-Men world's followers witness a gloomy future where no Mutants are existing. The X-Men are under the "Sentinels" grip. Sentinels are robot soldiers made by a scientist, Dr. Trask (Peter Dinklage), who captured Mystique and used her antibodies to make these anti-mutant warriors. The X men obviously have an elaborate plan to get out of this dark alternate reality by using portals and traveling in time to give forewarning to their future selves about these terrifying robot attacks. It is as confusing as it sounds, but Singers managed both the parallels so well that the story really shone. Fans see the entry of the old Magneto (Ian Mckellan), the old Charles Xaviers (Patrick Stewart), and Wolverine comes back along with recruits like Quicksilver (Evan Peters) and Beast (Nicholas Hoult). 
8. Deadpool (2016)
Director: Tim Miller.
Writers: Rhett Reese & Paul Wernick.
Stars: Ryan Reynolds, Morena Baccarin, T.J. Miller.
IMDb Rating: 8.0
Release Date: February 12, 2016
Platform: Disney+ Hotstar, Amazon Prime Videos, and Google play.
The first word which comes to mind when you hear about this movie is "hilarious," and it really is. Ryan Reynolds was the perfect pick for the funky, cheap spider man look alike, Deadpool. This movie would initially look like a parody of some superhero movie. It is filled with pop cultural references, casual jokes while fighting a villain, and a lot of goofiness. After a quick glimpse of Deadpool in X men origins Wolverine, fans knew that they wanted more of this fun character.
Deadpool was a man named Wade Wilson with everyday life until he was diagnosed with Cancer. He was given an offer of a lifetime to submit his tests to the Weapon X program. After he was experimented on by Ajax (Ed Skrein), he becomes a mutant with superpowers and all that jazz. 
9. X-Men: Apocalypse (2016)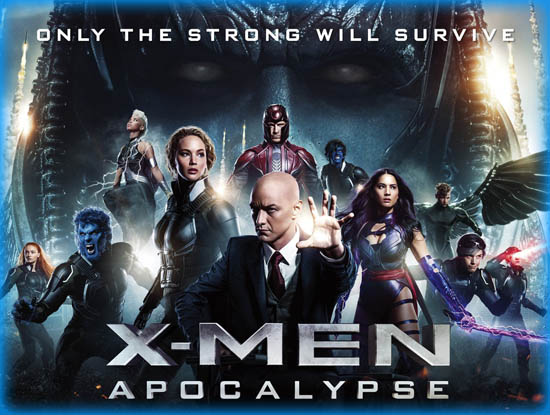 Director: Bryan Singer.
Writers: Simon Kinberg & Bryan Singer.
Stars: James McAvoy, Michael Fassbender, Jennifer Lawrence.
IMDb Rating: 6.9
Release Date: May 27, 2016
Platform: Disney+ Hotstar, Amazon Prime Videos, and Google play.
Whatever track they had found in days of future past, they lost it in the apocalypse. The central storyline gets lost as there's so much going on, and it's a chaotic fest. However, this movie's casting is fantastic as ever and is the saving grace of the movie. Sophie Turner is the big new entrant in the X-Men family as young Jean Grey. It's the only decade after the days of the future past, a new mutant wakes up to a new world and starts recruiting mutants to start cleaning out the human race altogether, which sounds very similar to Thanos from The Avengers; just Marvel things. Professor X and Mystique take it upon themselves to stop the mission of cleansing of Mankind as Professor X wants World Peace.
Jean Grey's character and her powers get a separate room in the movie as viewers see her struggling with her nightmares, which is the source of her power, leading her to ruin young mutants' training school nearly. Although the plot might seem very clean in words, a lot is going on in the movie, which can be difficult to track. This is where the movie loses its point and becomes a below-average superhero movie.
10. Logan (2017)
Director: James Mangold.
Writers: James Mangold & Scott Frank.
Stars: Hugh Jackman, Patrick Stewart, Dafne Keen.
IMDb Rating: 8.1
Release Date: March 3, 2017
Platform: Amazon Prime Videos, and Google play.
Logan is not "just" a superhero movie because this movie can be put into any genre as it has all the elements of that. Logan has so much heart in the film that the viewers look beyond the expensive CGI, the violence, and the R rated scenes. Time and again, Hugh Jackman's Wolverine has always faced many harsh reviews out of all the X-Men, but this version of his really came through for his image. The movie didn't have a lot of light since it was dark, raw, and extremely emotional. The plot was ruthless for a superhero movie because the film's build-up was as grim as the finale. James Mangold really dived into this genre, approached it in a very distinct fashion, and showed the world a new superhero's side.
This movie takes a massive leap in time, where the mutants aren't there anymore, and shows Wolverine as an old, weak X-Man who is working as a limo driver to support his ancient teacher, Professor X. This film has death, action, love, and a lot of feels. This is also the movie that bids adieu to Wolverine's X-Men star, which makes this part even more difficult to watch. Nevertheless, this version of the Wolverine has more personality, and the features are excellent, which makes this a big hit. 
11. Deadpool 2 (2018)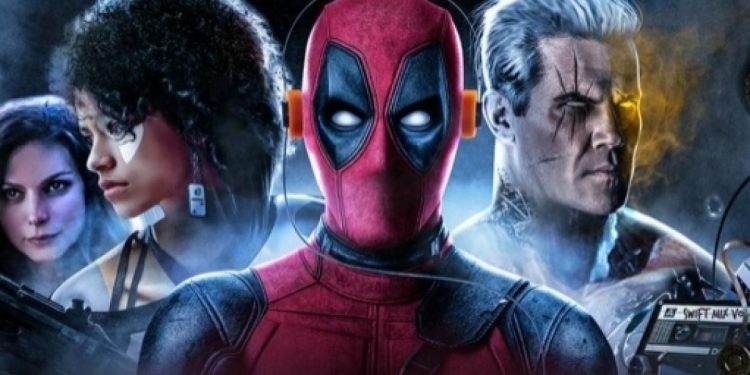 Director: David Leitch.
Writers: Rhett Reese & Paul Wernick.
Stars: Ryan Reynolds, Josh Brolin, Morena Baccarin.
IMDb Rating: 7.7
Release Date: May 18, 2018
Platform: Amazon Prime Videos, and Google play.
Deadpool might have been from a different universe because his movies' tone is completely different from the other x men films. In the plethora of superheroes, Deadpool marches to the drums of his own beat, and that's why the fans long to see him or not long to see him. After the first movie created a riot at the box office, the much-awaited sequel gets away with being a funky psychodrama, which can be confusing at times, but that's how most of the other movies in the production. Deadpool 2 has a more emotional depth, which takes the fan base by surprise.
Wade Wilson is still reeling from his near-death accident when he meets Colossus (Stefan Kapičić ) and Nagasonic Teenage Warhead (Brianna Hildebrand), who are on their way to a trial mission of the X-Men. The three come across a young mutant, Russell (Julian Dennison), who has a traumatic childhood because of his orphanage. It turns out Russell is a big shot as he is a time-traveling cyborg who can look into the future and can intervene too. 
12. Dark Phoenix (2019)
Director: Simon Kinberg.
Writer: Simon Kinberg.
Stars: James McAvoy, Michael Fassbender, Jennifer Lawrence.
IMDb Rating: 5.8
Release Date: June 7, 2019
Platform: Amazon Prime Videos, and Google play.
This movie looked like a boring, forced reunion of all the franchise heroes, which for sure wasn't the main plan. The only part which doesn't disappoint is how the plot revolves around strong women as the spotlight was on Jean Grey (Sophie Turner) and her powers and the fabulous cast is the icing on the cake. As the plot moves forward, it seems like the characters are losing their essence because of the storyline's dullness. The first scene starts with a bang, literally as little jean grey and her mother get involved in a car crash caused by Grey's telepathic powers. The reason why she is called "Phoenix" is because of the way she scammed death and gained the universe's power in herself. 
The element of fun, which is usually there in x men movies, was missing. The ideas are very repetitive as all of them are used elements from the previous parts, and the characters don't seem that cool, which is a major downer. The final fight scene where Michael Fassbender has some fun with these powers, and Jean Grey uses her telekinetic powers and shows off "girl power" in 2 mins is the only thrilling scene, but that also didn't last for too long. The sad part is, this was the final send off to our X-Men heroes whom we have been seeing for the past 11 movies now, but they played it so safe with the plot, the action, and character depth that they lost the super in the "superhero."
13. The New Mutants (2020)
Director: Josh Boone.
Writers: Josh Boone & Knate Lee.
Stars: Maisie Williams, Anya Taylor-Joy, Charlie Heaton.
IMDb Rating: 5.3
Release Date: August 28, 2020
Platform: Amazon Prime Videos.
There was a reason why there were 3 am shows and a massive line for the tickets of Avengers: Endgame, which was the showdown of the marvel avengers. It is grand, it is marvelous, and an unconquerable brilliance it achieved. That being said, The final chapter of the X-Men was a blob of pointlessness that had no hype and no acknowledgment. Although the new cast's performance was pretty satisfactory, that didn't help the movie at all.
The plot revolves around five teens who are mutants. They are under supervision as their power is the reason for the deaths of some people. Since it's a spin-off with new characters and the franchise is no longer with 20th-century fox anymore, it creates a rift between the X-Men fanatics who seem to think there is no authenticity movie. The sweetest part about the movie is the LGBTQ bond between two teens and a good enough representation of teenage melodrama.