In the 5th episode of Obi-Wan Kenobi Reva came to know about Obi-Wan's biggest secret which sets up her for Tatooine to find Luke Skywalker. The focus of the Disney+ show has been on the chemistry between Obi-Wan Kenobi (Ewan McGregor) and Darth Vader ( Hayden Christensen), Moses Ingram's character is a very important secondary character in the show. In the 5th episode of the show, her back story was revealed, and disclosed what her true motives are.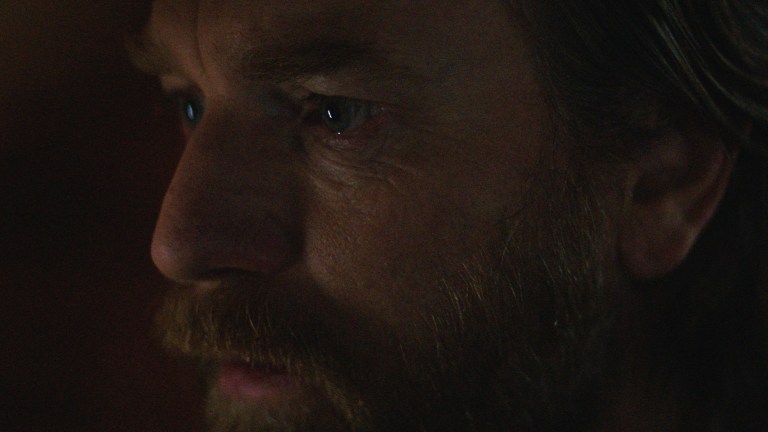 She was the survivor of Order 66, a young girl who was at the temple when the 501st legion led by Darth Vader started to kill every Jedi. She was unable to protect others and to survive she played dead. Later she was found by the Inquisitors on the Coruscant streets as they took her in as one of their own.
She acted to be ambitious but in reality, she wanted retribution against Darth Vader. She precisely intuited that Obi was her only method to draw Darth Vader out, and she got this chance in episode 5.
Of course, she failed, it was obvious it was planted in a manner that she was important but she was only a weapon of Obi against Darth Wader to slow him down and give the Jedi an advantage to run with the innocents. Episode 5th ended with some major twists.
How is Reva Still Alive in the Show?
Not only did Reva want to kill Darth Vader but she wanted revenge for her suffering. This anger was her biggest mistake as she chose the wrong moment to attack him.
Darth Vader just saw Obi-Wan Kenobi escape and he was in a very angry state and this anger is a source of power for him. She was unknowingly attacking him at his best state, he played with her and defeated her with no effort. After her defeat, she realized that Darth Vader already knew about her.
she only had this single opportunity to kill him as he allowed her to kill him. Later Grand Inquisitor and Darth Vader chose to leave her on Jabiim alive as an insult that she was not worth killing.
From the start, she was a weapon and was serving as Darth Vader's servant. She was just an instrument to be used against Jedi who survived. Later she became Obi's weapon he asked her to attack Darth Vader and he warned her that she cannot defeat him alone but it doesn't matter as she was just a distraction. Now she was defeated and discarded and was now beneath Darth Vader's attention.
Why will Reva go after Luke Skywalker?
Her role in the series is not yet complete. At the end of the episode, Reva finds a communicator with a note from Bail Organa. It was damaged but had enough to tell Reva that Obi-Wan was safeguarding a boy on Tatooine. She will recognize Bail Organa as she searched for him in the Imperial archives and found out his connection with Obi-Wan.
It is safe to predict that she will go after Luke on Tatooine. She will do this in anger for Obi-Wan as he did not defend Reva and her younglings at the temple but now he is trying to protect these younglings he believes should be protected. Now given the situation Reva is angry and Luke Skywalker is in serious danger.
Luke Lives so what happens to Reva?
As we know Luke is destined to live so it is very obvious that Reva will fail. She is injured and is not a real threat now, it is completely possible that Obi-Wan Kenobi can get back in time to Tatooine to stop her.
Reva has no credits and no methods of transport, maybe Owen Lars will be the one to kill her. If Owen kills her it will perfectly fill his argument of putting Luke in danger while he was in protection of Obi-Wan Kenobi.
Why the Show's Ending Has To Connect Back To Luke
5th episode reverts the show back to Luke Skywalker which seems perfectly doable. The show's broad story has reformed Obi-Wan's trust in the force and Darth Vader can still be defeated and Jedis are not alone. Episode 5 makes it clear that Obe-Wan is sensitive and he can sense something is wrong in the force, which means that Luke's guardian will hurry back.